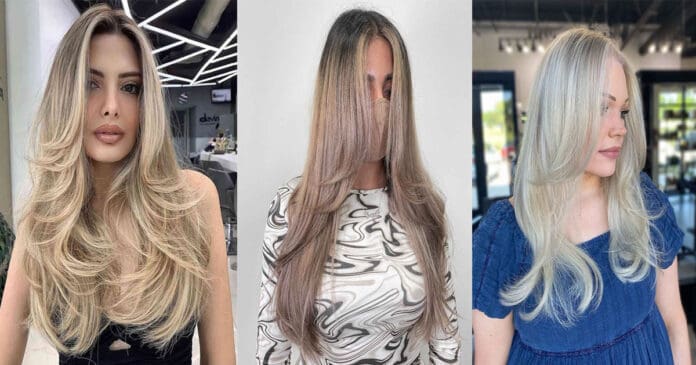 Front layered haircuts for long hair create a bounce and movement without a drastic chop. These don't only preserve density and length but also help frame and open up women's faces. Aya Allathqani, a stylist and the owner of Bella Visci Salon in Houston, TX, shares knowledge on this trend. She guarantees that this cut fits all hair types and face shapes. "It reduces weight and bulk from thick hair, giving it a softer look," she explains. "With finer tresses, a subtle face frame does the magic. It offers an illusion of layers, movement, and body without losing density and length." Never cut your face frame at home as it could become a DIY mess, Allathqani warns. Look for a skilled hairdresser who's no stranger to the techniques and set a consultation. It's the best time to seek an honest opinion on how the face-framing layers look on you. These layers appear stunning when cut in the middle. But if you have a side part, pieces on either side must be equal and balanced. It's a sophisticated and versatile cut if performed correctly. When styling, don't wear this pin-straight. Utilize a flat iron to bend the layers towards the face and a round brush to form the extra body. Allathqani suggests, "Let the hair cool down for 15-30 seconds after flat ironing. Brush it back using your hands, and it'll swoop back effortlessly!" Dive into this hair trend! Check out these images of the most popular front layered haircuts for long hair before your next salon visit.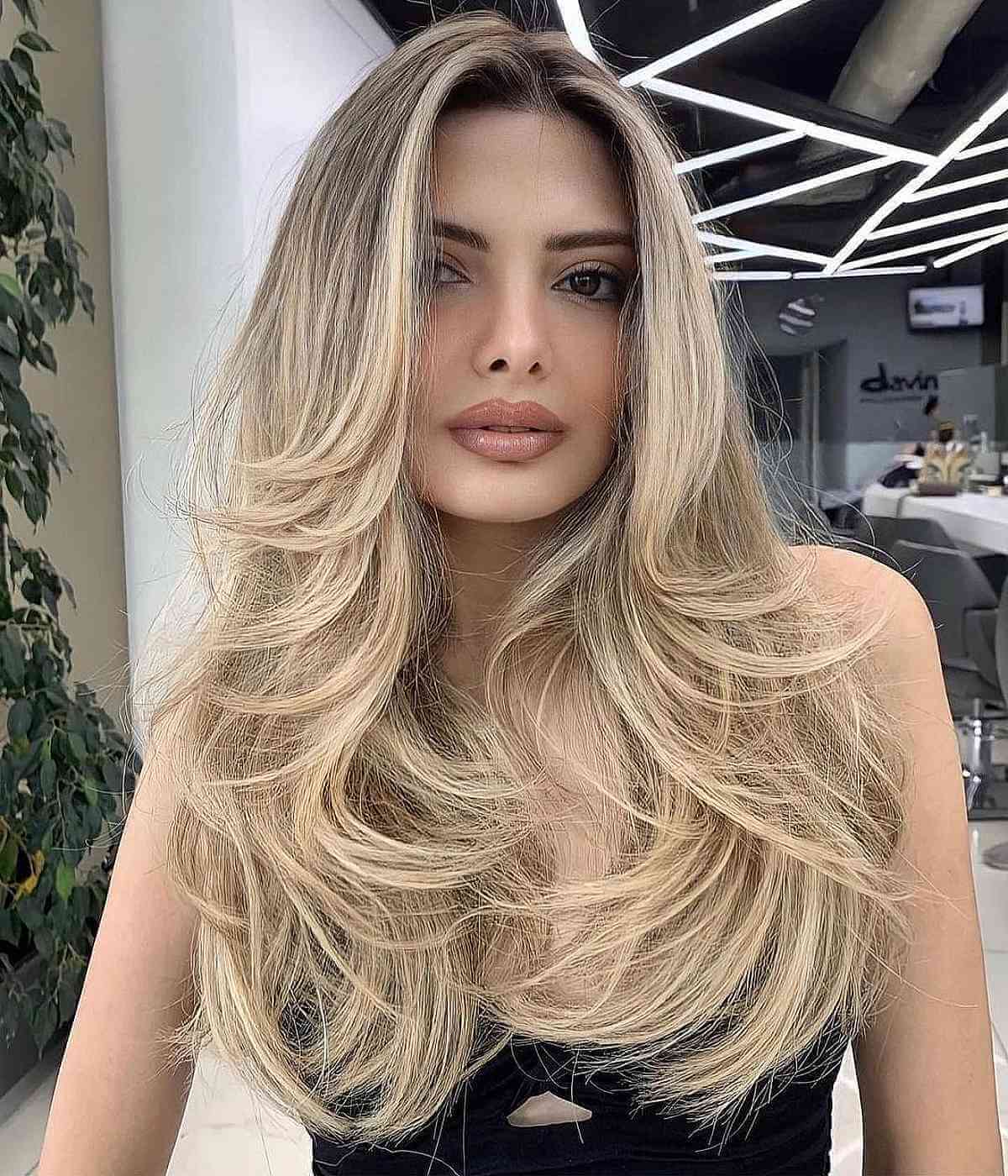 #1: Long Layers with Flipped Out Ends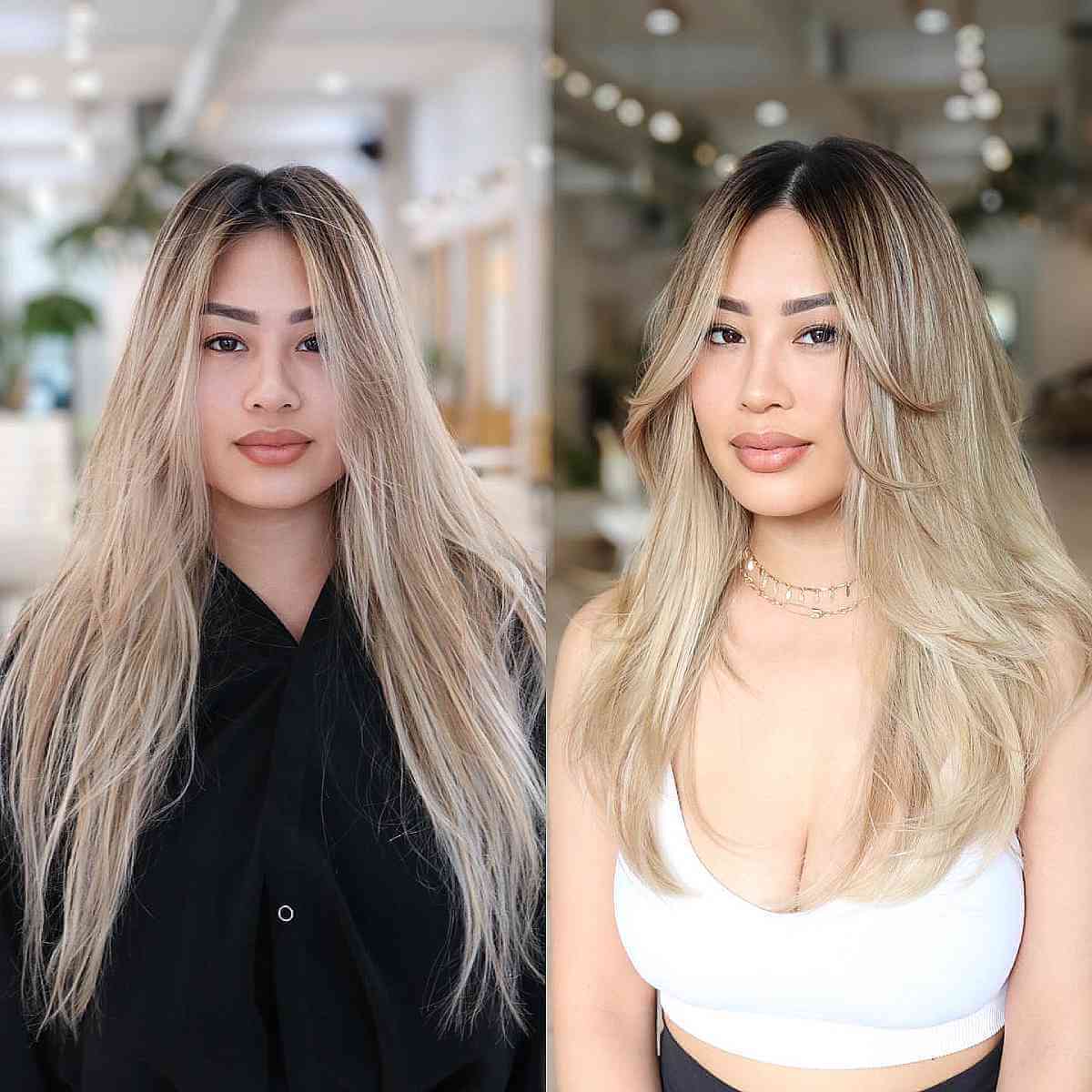 #2: Blonde Front Layers with a Shadow Root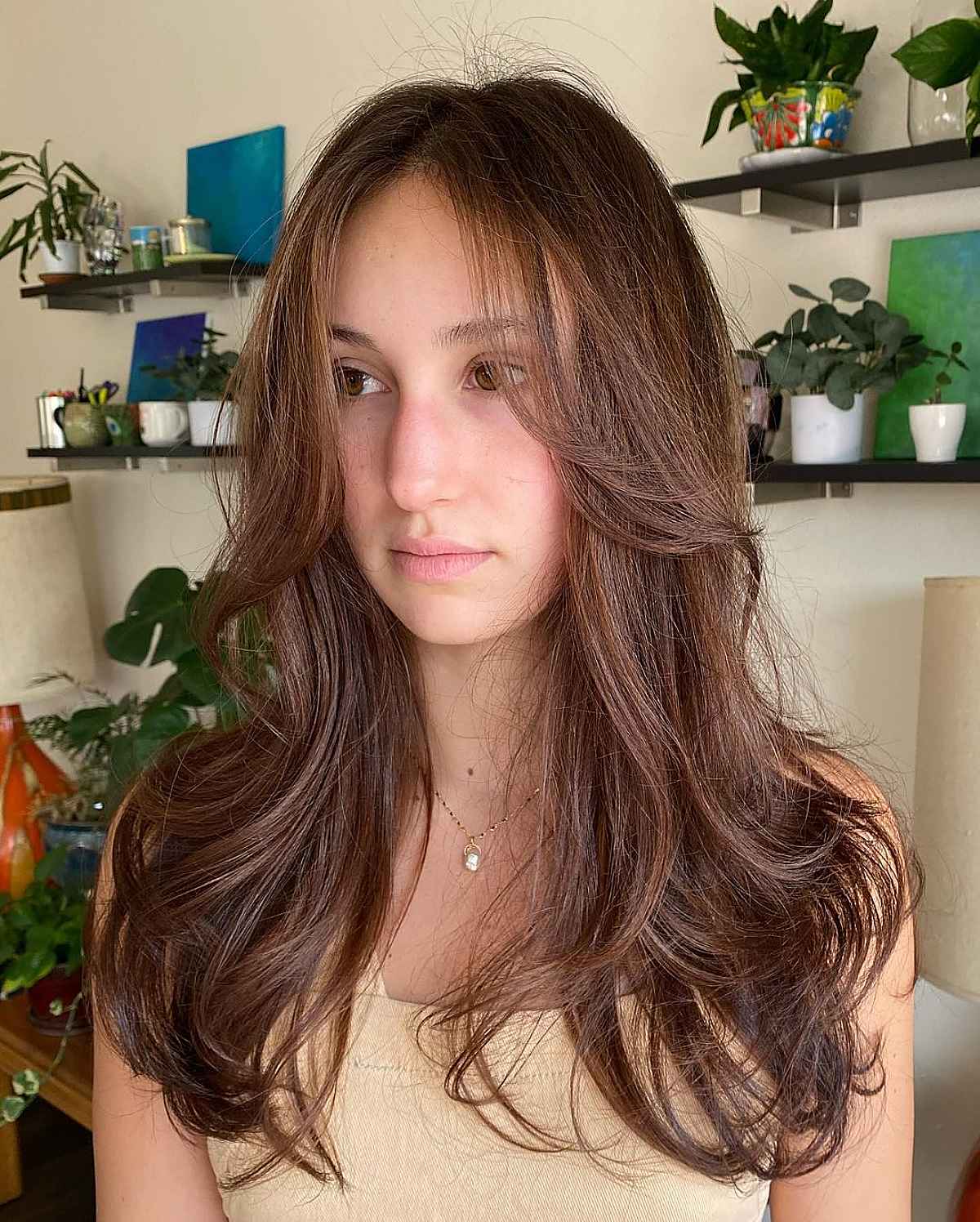 #3: Texture and Front Layers
Rock a haircut with texture and long layers if you have long hair and are seeking a modern and romantic style. This front layered cut hairstyle for long hair gives the option of a curtain bang and looks beautiful whether styled straight or with waves.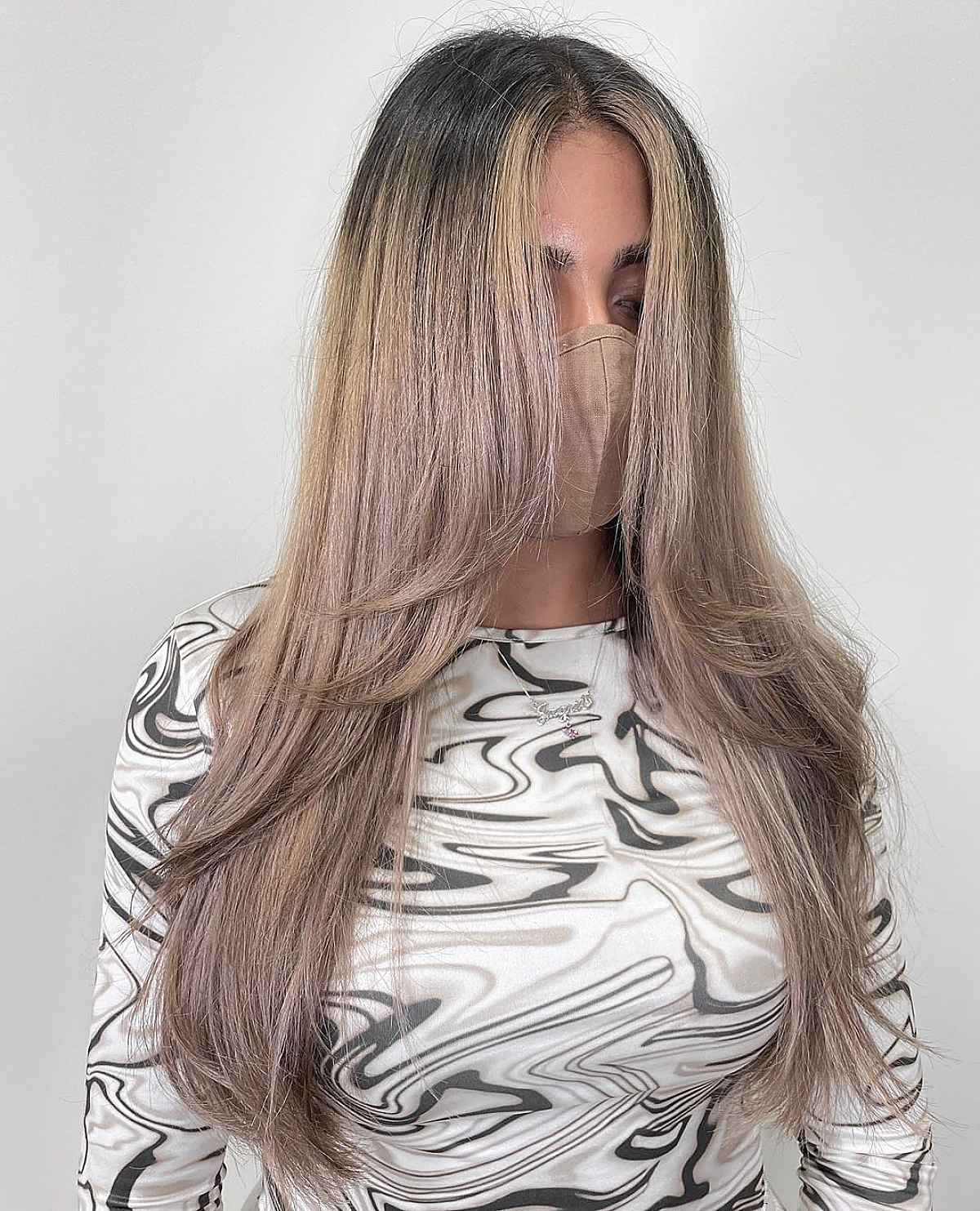 #4: Long Layers with Highlights
Long layers with highlights are a complementary style for long hair. The long layered hair upfront gives a face-framing style and the strategically placed highlights will accentuate the cut and give a beautiful pop of color.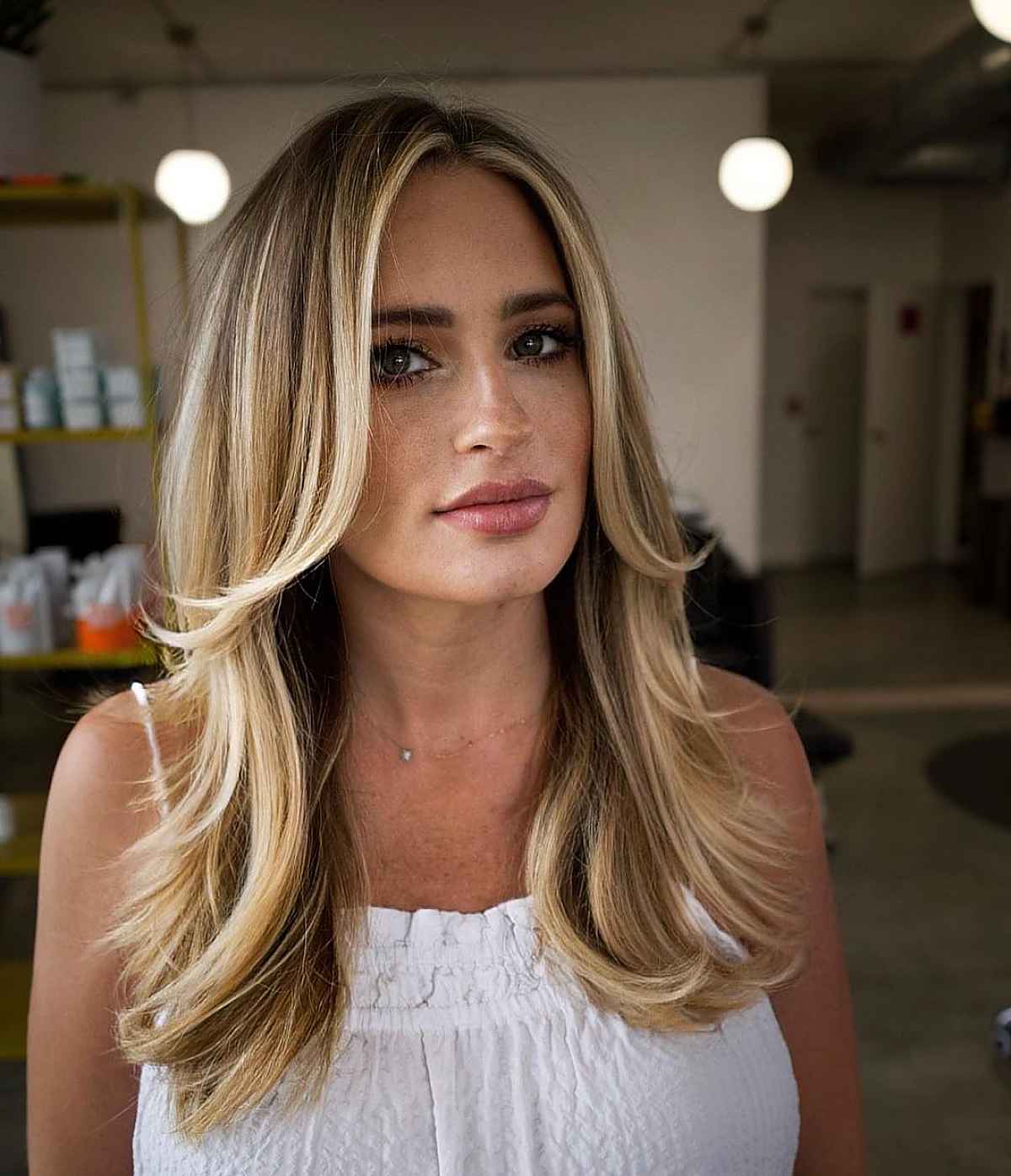 #5: Long Layers with Blonde Highlights
Choose long layers with blonde highlights for a romantic and soft modern style. The balayage and cut work well together with the highlighted face-framing layers in front, helping to make the color pop and show off the texture the cut creates throughout the hair.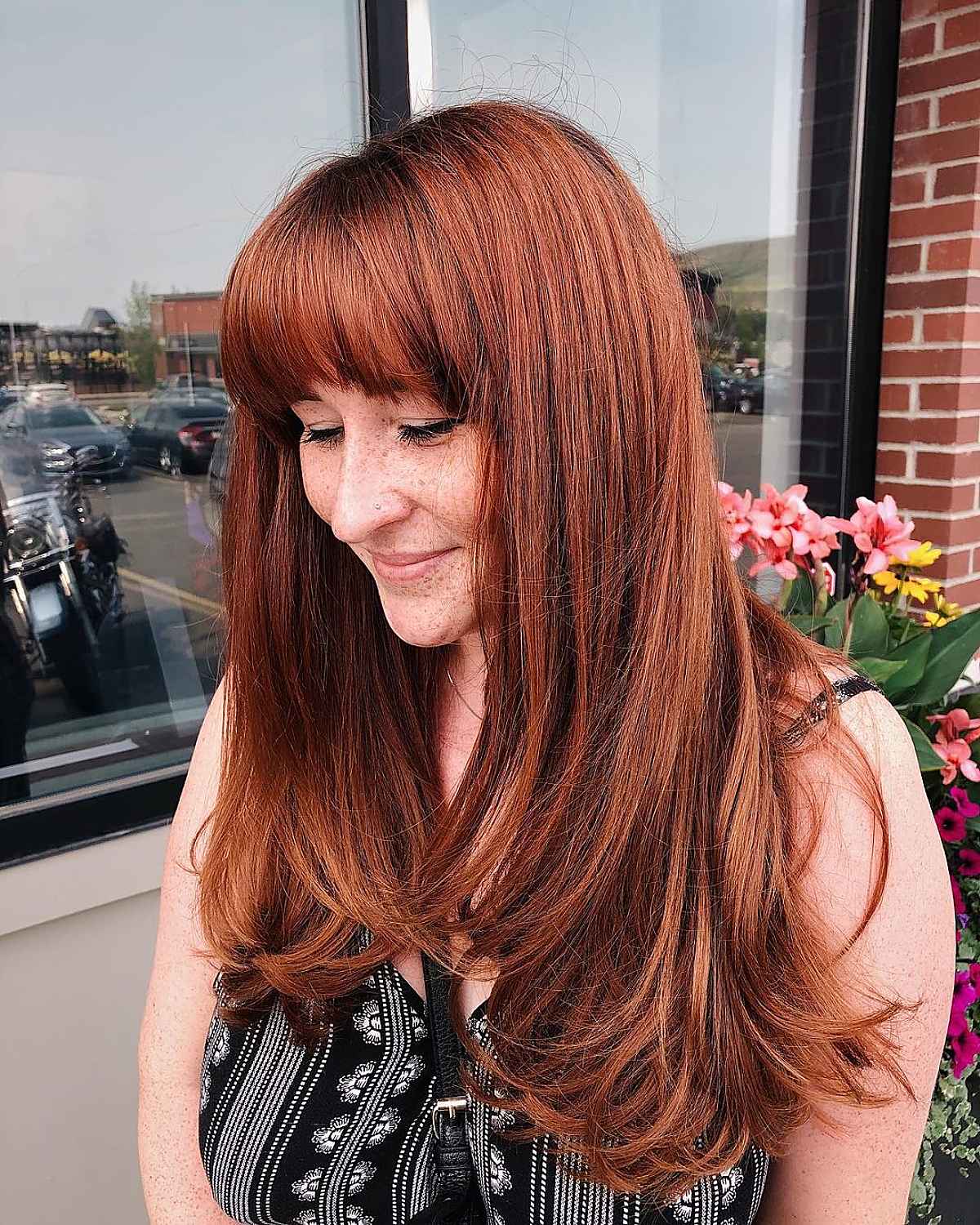 #6: Long Layers with Bangs
Try long layers with bangs if you are seeking a style that will give a dramatically different look without sacrificing length on your long hair. The layers help to take the bulk out of thick hair and the bangs in front help to slim a round face and also look beautiful in up-styles. This is a great front haircut for long hair!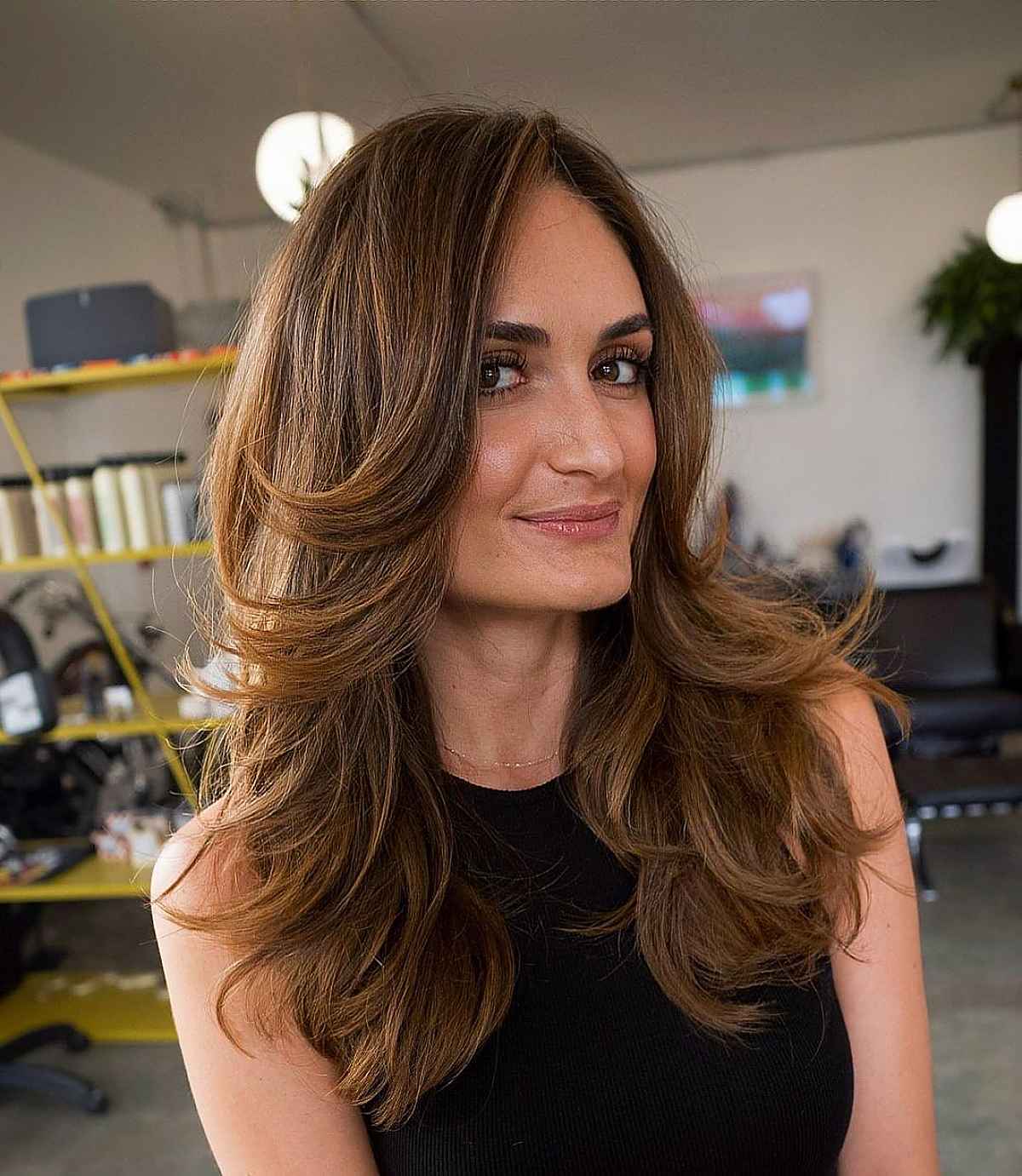 #7: Longer Layers with Balayage Brown Hair
Ask for long layers on brown hair with balayage for a trendy and easy-to-style haircut that accentuates the color by creating dimension and texture with the shag-type layers.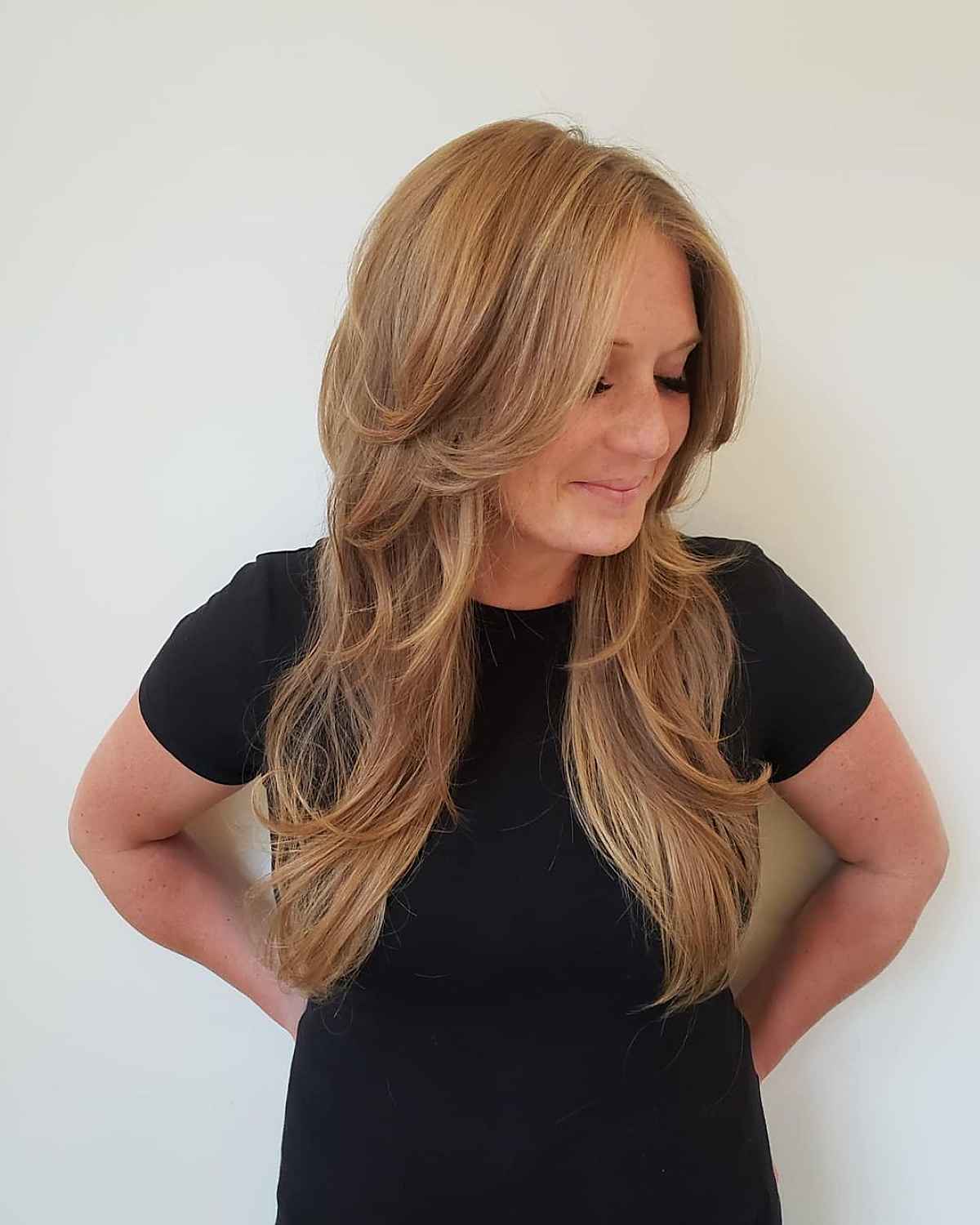 #8: 70s Inspired Shaggy Layering
Rock a 70s-inspired shaggy layered haircut if you want a fun and voluminous style that is timeless. Long hair with short pieces in front brings attention to the face and height in the crown. Plus, they work especially well for women with fine hair types.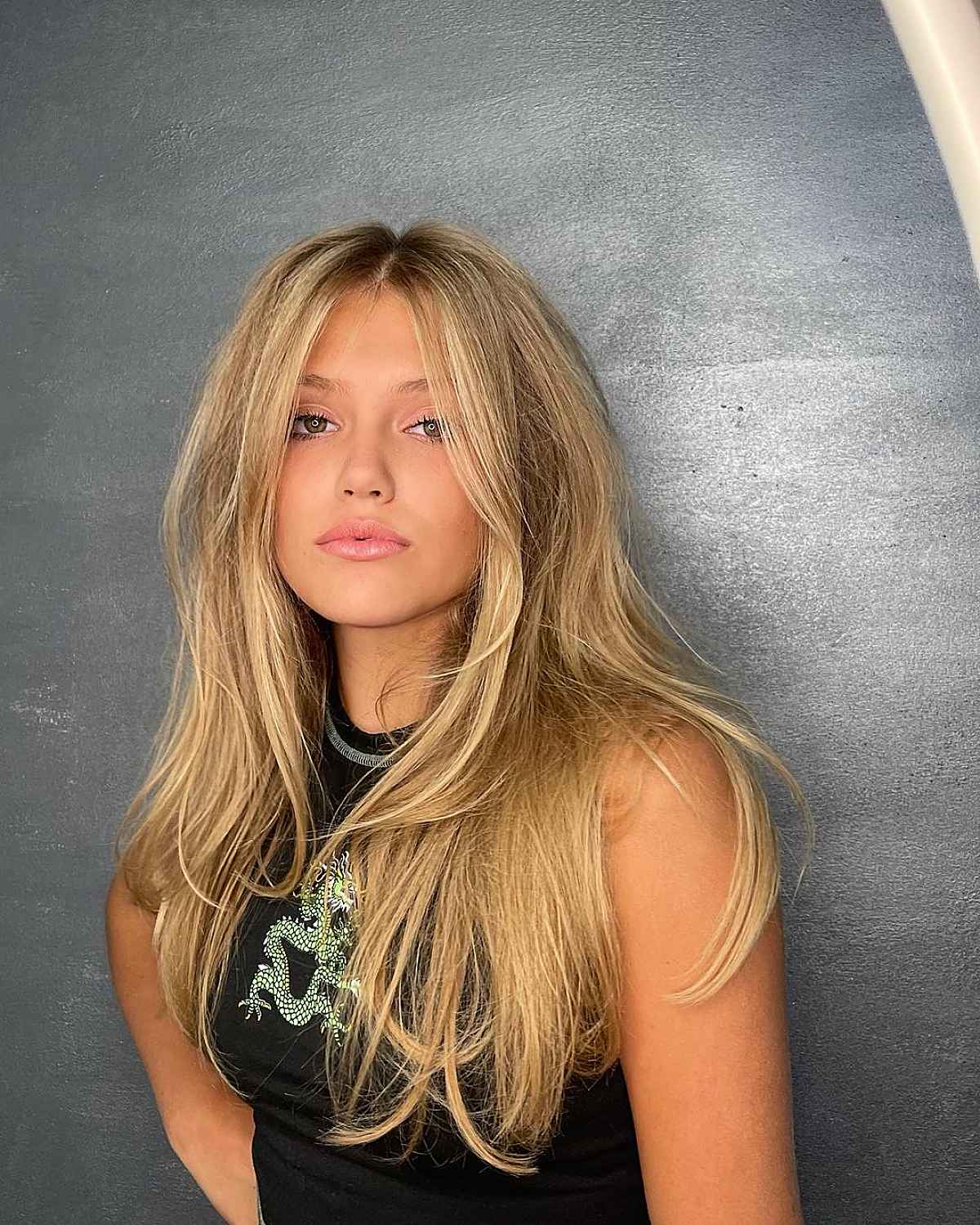 #9: Volumizing Long Layers for Fine Hair
Ask for volumizing long layers if you have fine hair and are looking for a cut that will provide both fullness and shape to flat or thin hair. This cut works nicely for women with either fine, wavy, or straight hair and can easily be styled with a round brush or large curling iron.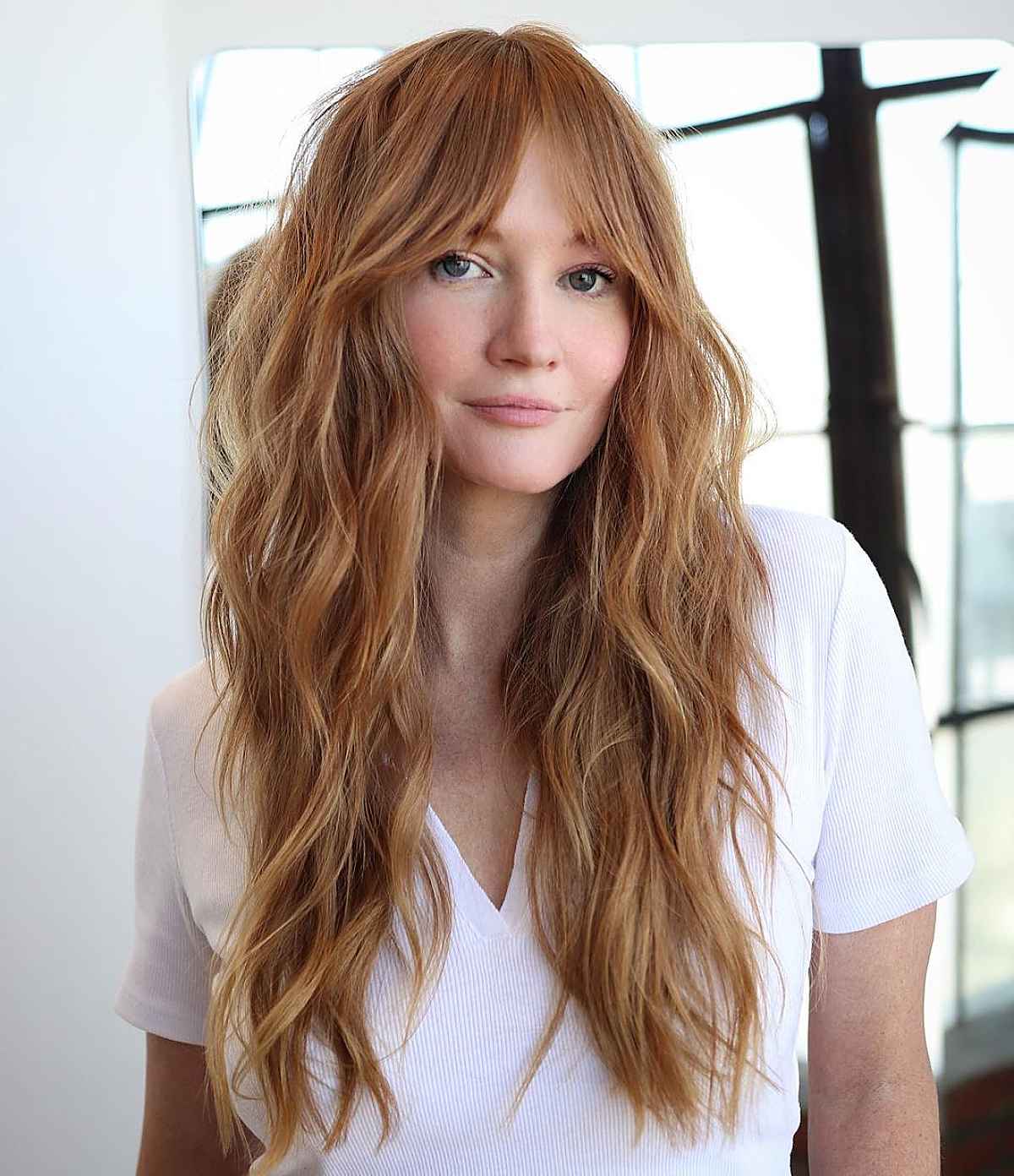 #10: Layered Long Shag with Curtain Bangs
The layered long shag with curtain bangs is sexy, trendy, and versatile. It's relatively simple to style using a curling iron or wand to create messy waves and texture.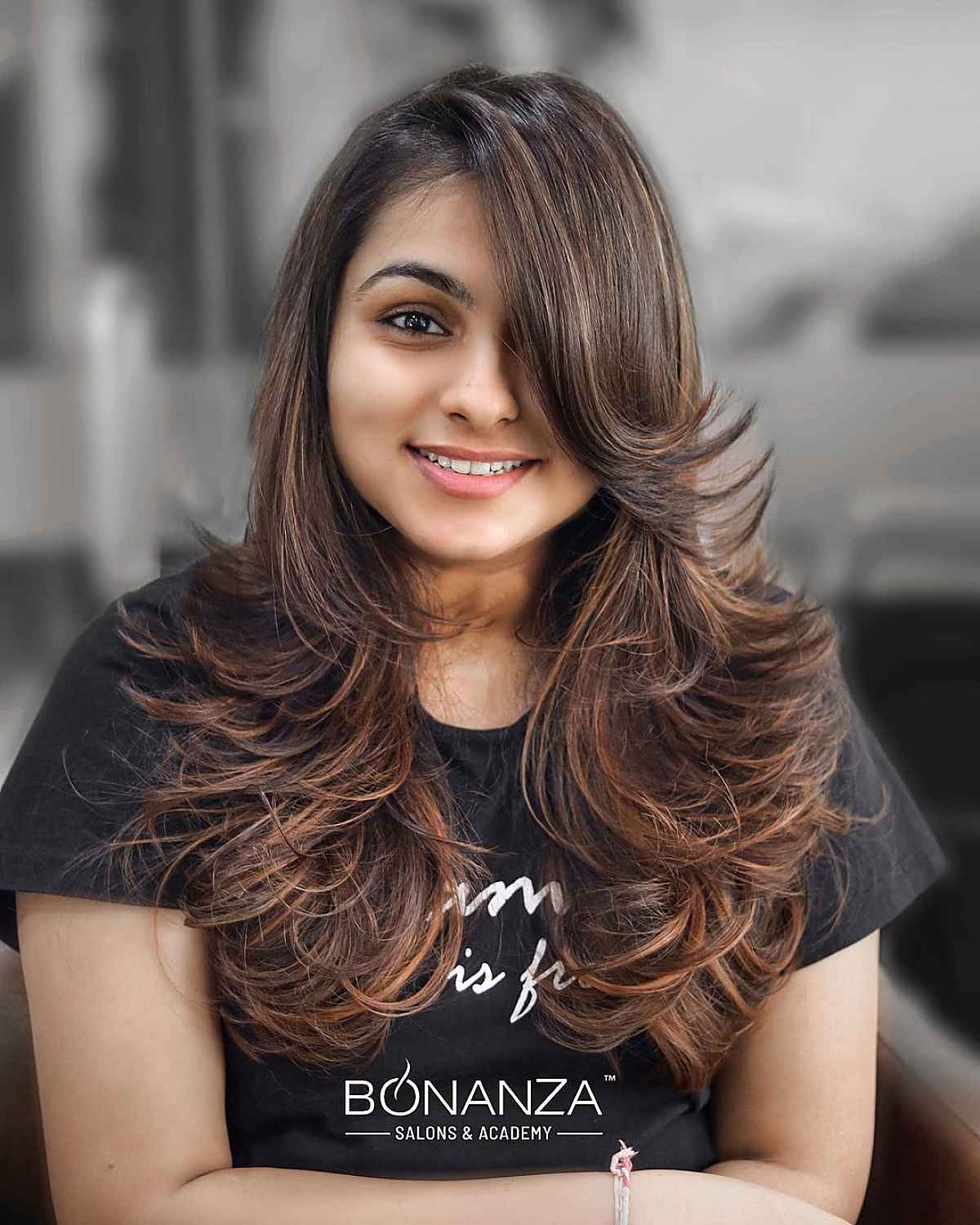 #11: Short Feathered Layers
Ask for short feathered layers for a choppy, textured style. This front feathered cut for long hair is edgy yet pretty, and long hair with short front layers helps to slim and soften the face.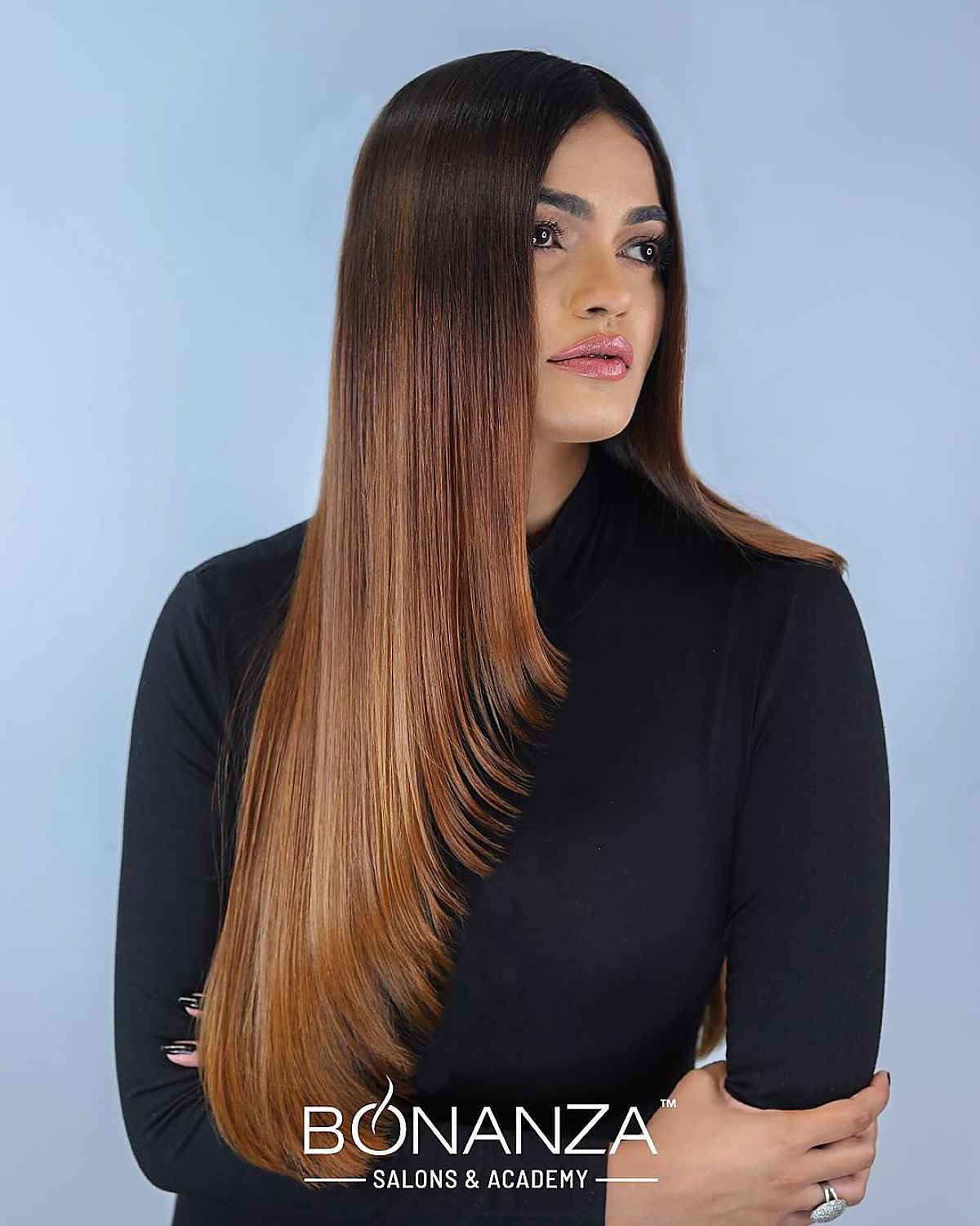 #12: Long Hair with Front Gradual Layers
Long hair with gradual front layers is a beautiful and elegant style for those with long, straight hair. Long hair with short front pieces brings attention to the jawline as well as softness to the rest of the face.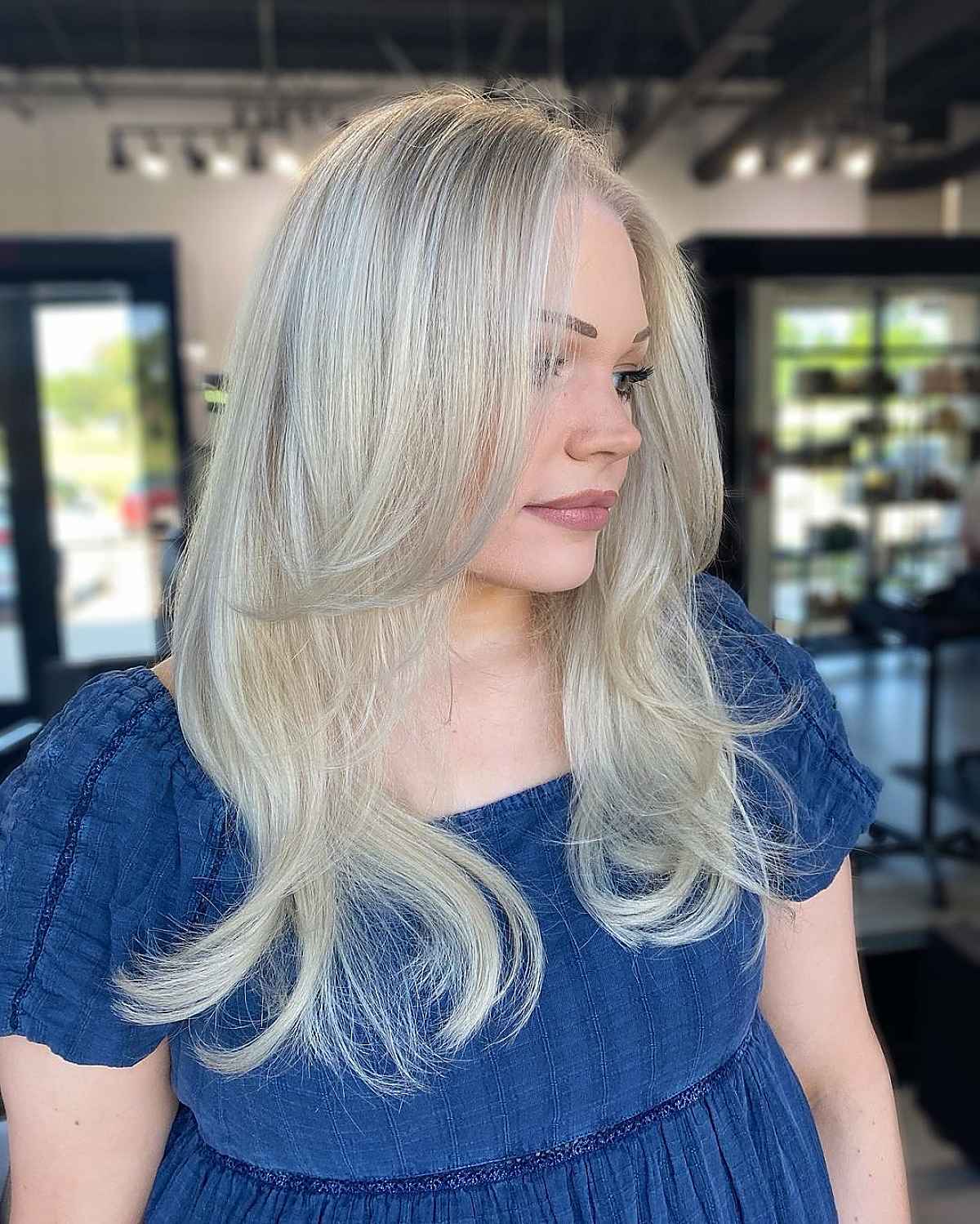 #13: Long Layered Cut with Extensions
Consider a long layered cut with extensions for fullness, length, and a face-framing style. The layers in the front help to create lift and body, while the extensions give length and thickness to women who have thin hair.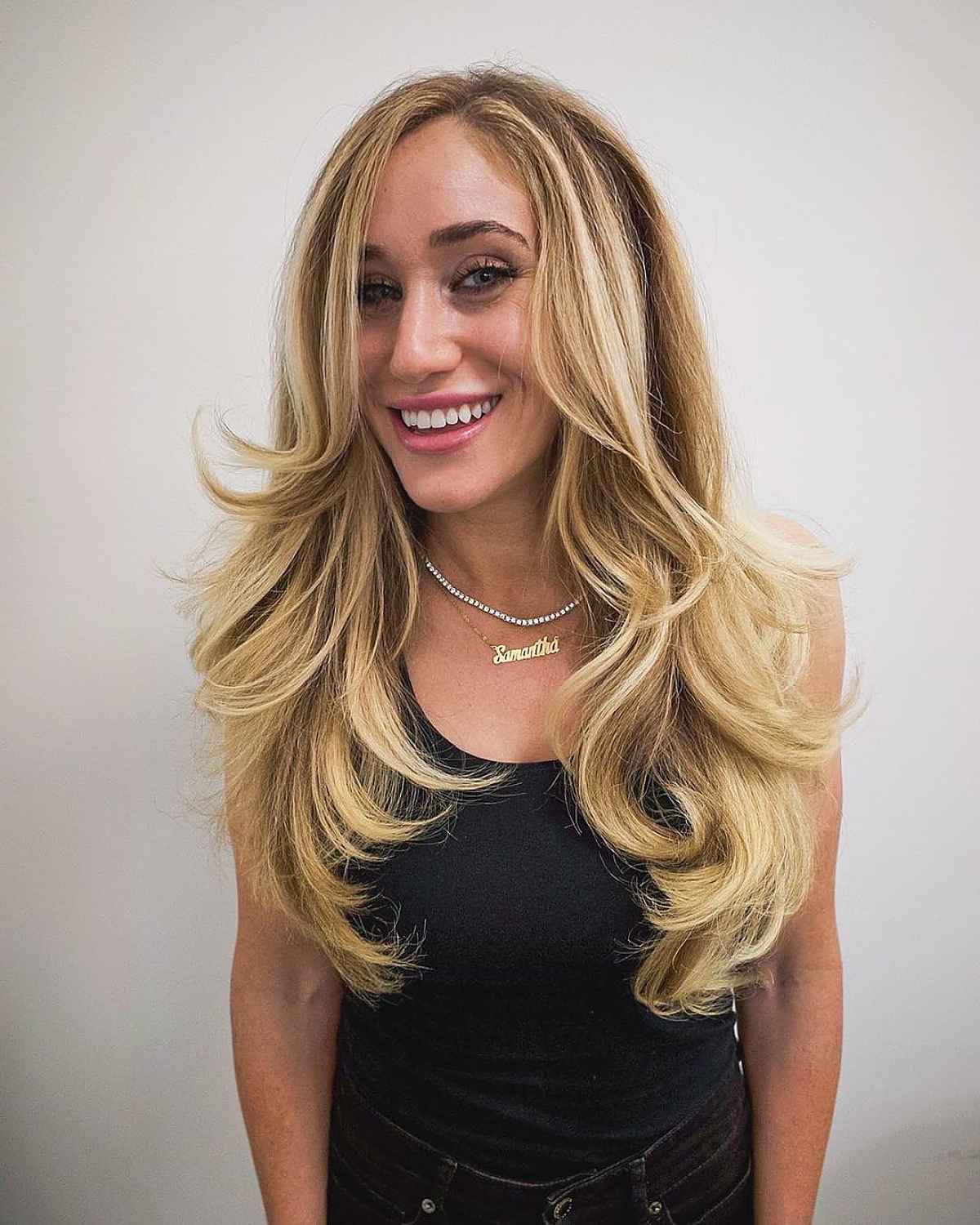 #14: Long Face-Framing Layers
Ask for long face-framing layers if you have wavy hair and want a cut that will bring attention to your face and gives fullness to limp hair. With a wavy texture, a good styling cream or mousse can be used for an effortless, air-dried style.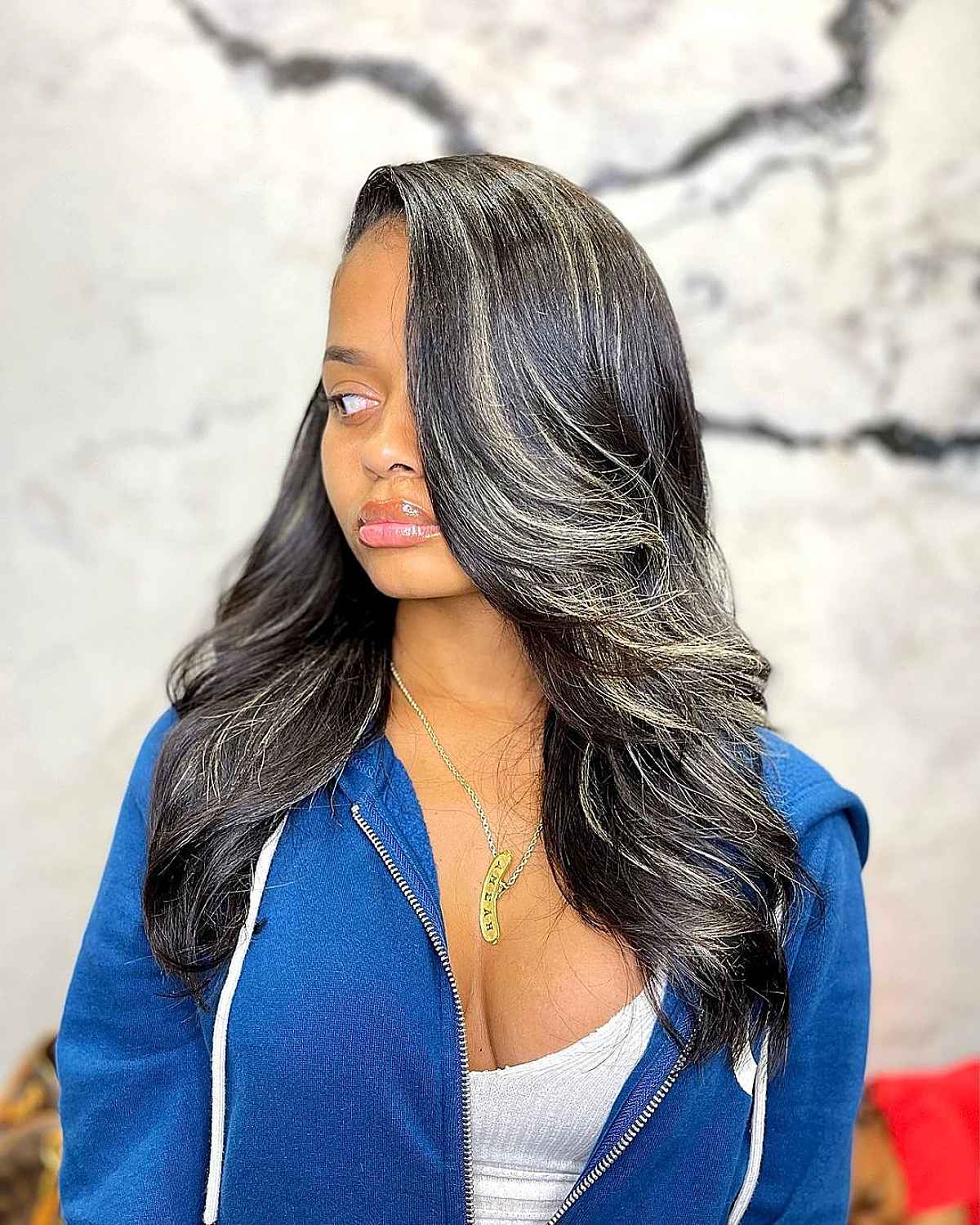 #15: Layered Quick Weave with Highlights
Choose a layered quick weave with highlights for volume and a dimensional look, with color that makes the cut pop. The long layers in front provide many styling options and perfectly frames and accentuates the cheekbones and face.
#16: Choppy Layers
Try a choppy layered haircut for a tousled and edgy style. This front layered cut for long hair hairstyle is a great way to give shape and texture to women who have long, straight hair and are looking for a change but do not want to sacrifice length.