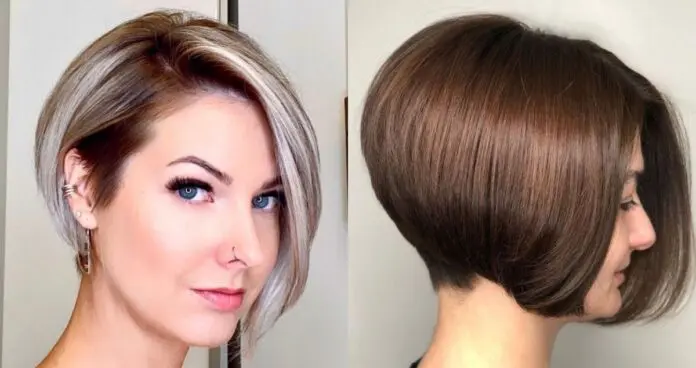 An undercut bob haircut is extremely versatile and easy to style. While some of you would effortlessly rock a daring bob haircut with a shaved side, there are more subtle options like a hidden undercut or a bob with an undercut nape too.
Scroll down to see a selection of all the best ways to wear an undercut bob. Which of these hairstyles would you dare to try?
What Is an Undercut Bob Haircut?
An undercut bob is a hairstyle in which hair on the top is long while the back or the sides are buzzed short. Often, longer stands partly‌ ‌cover‌ ‌the‌ ‌shaved‌ ‌area.
The undercut initially became popular among men in 1910-1940 and regained its popularity in the 1980s before becoming a major trend of the last decade – this time among girls. See the best ideas on how to style a bob with an undercut in 2021.
#1: Asymmetrical Bob with a Shaved Side
If you'd prefer a classier way of wearing an undercut, this hairstyle is made for you. The shaved side spices up the classic shape of a bob, whilst keeping the overall look smart and office appropriate.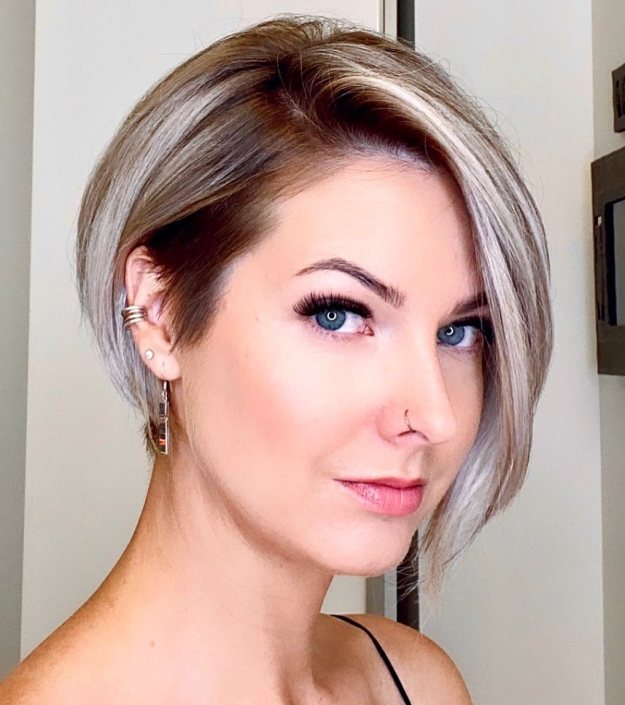 Instagram / @SKAREJE
#2: Layered A-Line Bob with an Undercut
Shaggy and feathered, this undercut A-line bob will look equally great straight or wavy. The deep berry-red highlights complement the cut and add dimension to the hairstyle. Volume powder or spray is a must for styling this look.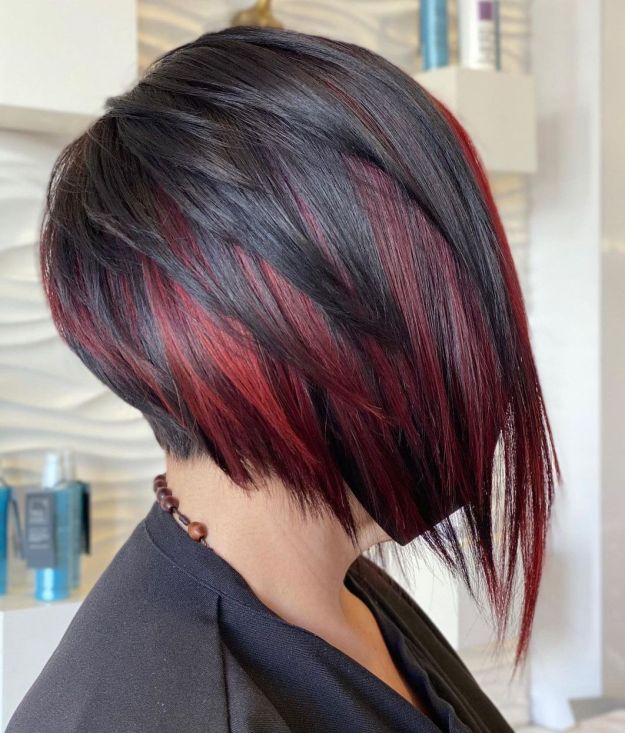 Instagram / @HAIRPIN_ME_DOWN85
#3: Fiery Red Curly Undercut Bob
Although this bright burned red hair color is a total showstopper itself, the shaved side spikes up that feel of freedom and rebellion. Wear it straight or curl your hair to add some texture.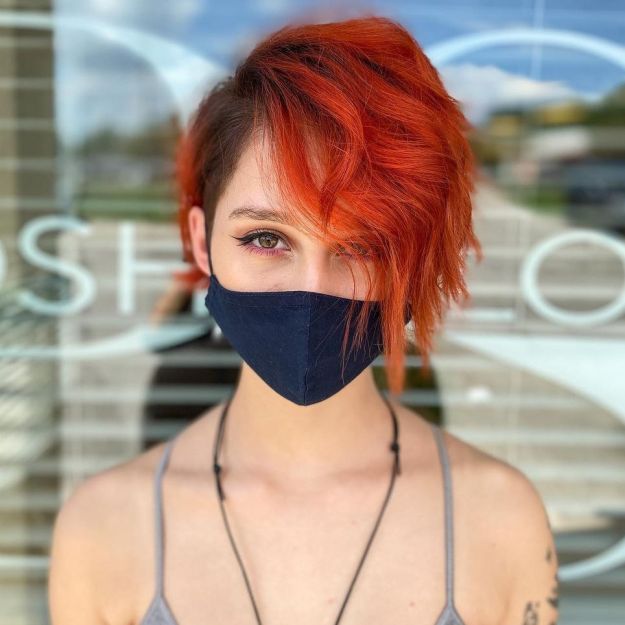 Instagram / @HAIRBYKATKIRCHNER
#4: Undercut Pixie Bob for Thick Hair
The undercut is a great way to eliminate excessive bulkiness on the sides, which can make even a perfectly cut bob look frumpy and unattractive. Instead of using thinning scissors, ask your stylist to shave in the sides – you will be surprised how lightweight and edgy your haircut will look.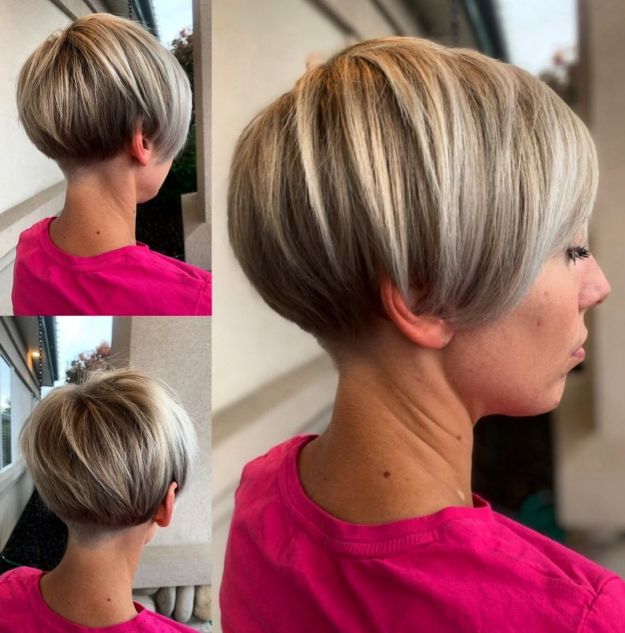 Instagram / @BOISEBALAYAGEGIRL
#5: Angled Bob with an Undercut Nape
The classic shape of this bob would enhance features of any face. But look how feminine and elegant is this subtle nape undercut is! Did you realize that undercut can be elegant at all? Showing off the neckline, it looks both chic and trendy.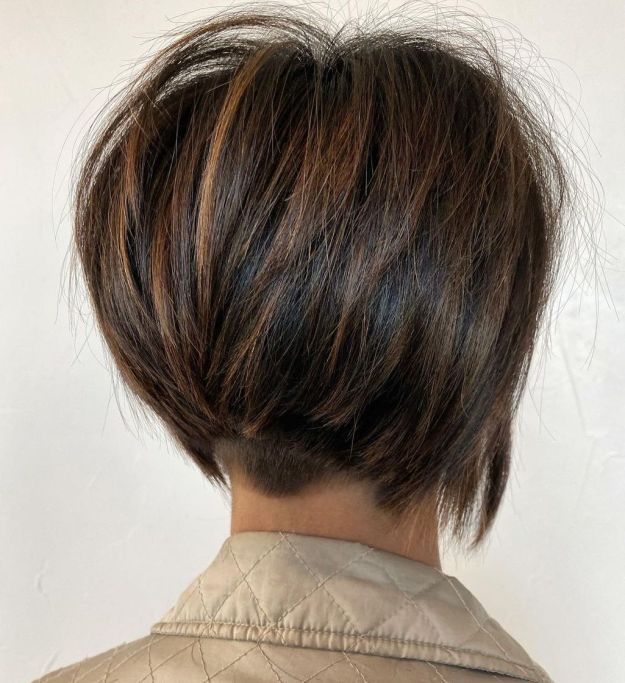 Instagram / @SHMOAKIN_HAIR
#6: Blunt Bob with Hair Tattoo Undercut
Go beyond just a shaved nape and bring a creative flair to your blunt bob cut with an intricate ornate pattern on your undercut. Juicy red highlights impeccably complement this trendy hairstyle.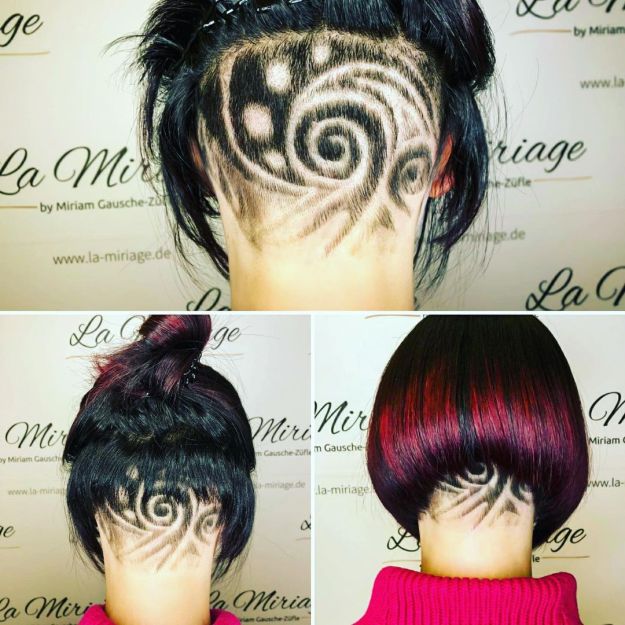 Instagram / @LA_MIRIAGE
#7: Blonde Bob with a Shaved Side
Wear it swept to the side to accentuate the undercut or part it in the middle to leave the shaved area hidden underneath, depending on how you feel today. We are in love with the versatility of this hairstyle.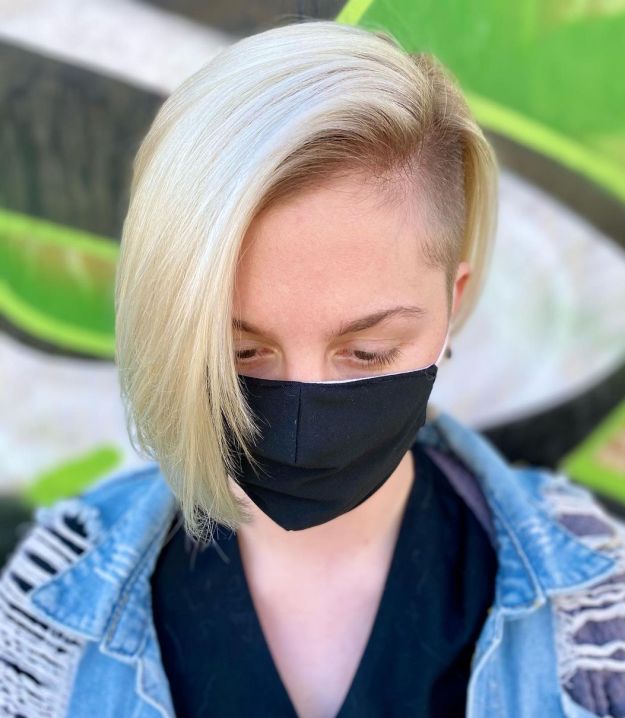 Instagram / @EMILYDOESYAHAIR
#8: Perfect Precision Undercut Bob With a V-Shave Neckline
Clean and sharp, this precision bob haircut features seamlessly blended layers and ideally refined outlines. The V-shaped undercut is a pivotal detail to pull off the silhouette. Blow dry your hair following its natural fall to achieve this look.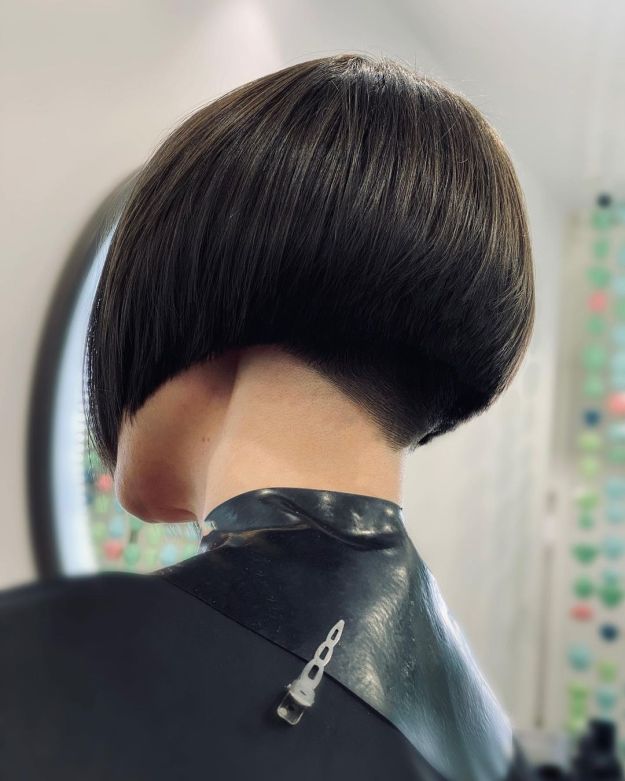 Instagram / @LAVRENOVA_OLYA
#9: Platinum Blonde Bob with a Contrasting Side Undercut
No matter how fabulous bob haircut is, being a bob-girl for years might get you bored. Adding a little accent – like a side undercut – will bring back the feel of novelty and elevate the look.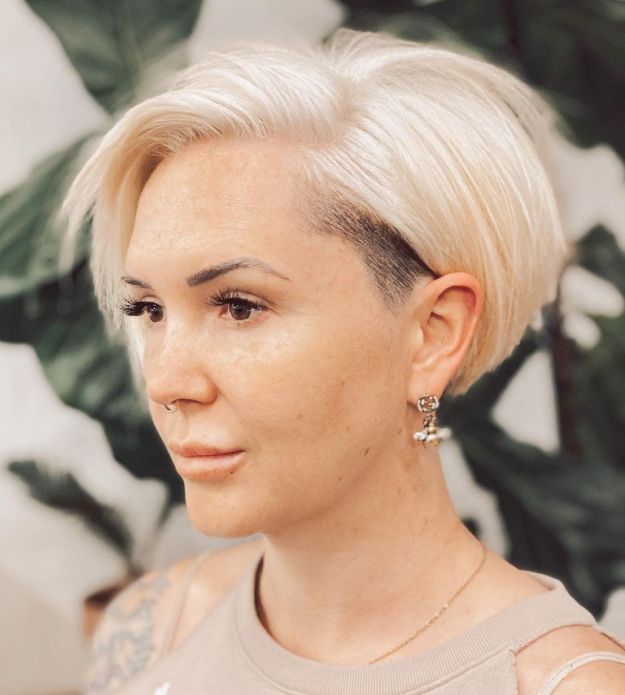 Instagram / @AMBER.GVL
#10: Short Bob with Undercut and Sweeping Bangs
Angled to perfection, this mid-length stacked bob looks simply immaculate. The contrast of short, graduated back shaved underneath and longer sides gives the additional volume to this timeless haircut. The sweeping fringe is a lovely detail to personalize the look.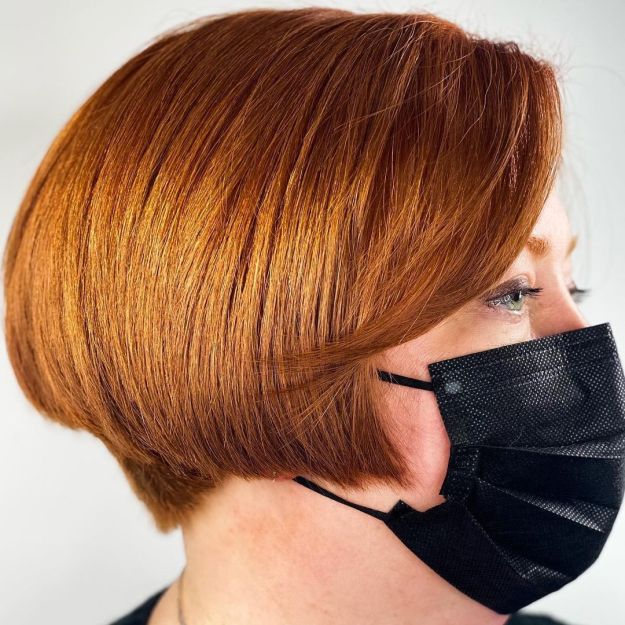 Instagram / @KATHARINEFULLER