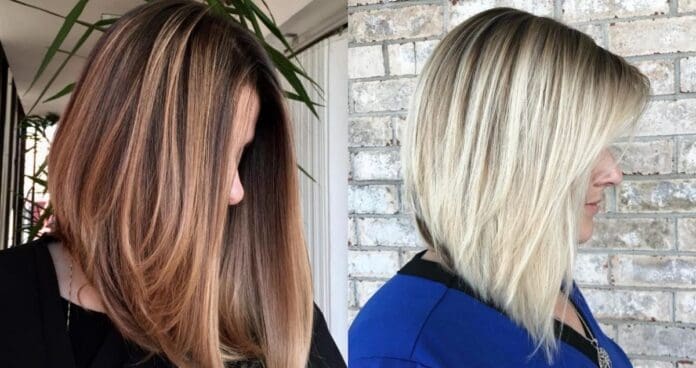 Are you a modern woman on the hunt for a classy, statement hairstyle? Our long inverted bob variations are a fabulous declaration of femininity mixed with a bit of boldness that is sure to take your hair to the next level!
How Can a Long Inverted Bob Revamp Your Style?
You are so DONE with long hair! Too much work and product, and eventually it always seems to get swooped up in a ponytail anyway! We feel you, big time. Try expressing your individuality with one of these long inverted bobs, and at the same time, simplify your morning hair routine.
#1: Textured Bronde Bob
Simple, straightforward, and no surprises here, the classy inverted bronde bob is a timeless choice that looks great on most women. It's just slightly shorter in the back and features some natural movement thanks to layering.
Instagram / @HAIRBY.NIKKIROSE
#2: Brunette Lob with Copper Balayage and Waves
If you're used to having lengthy tresses, consider a long inverted bob haircut as a "not too drastic" transition style. The back section hits the shoulder, and the front part dips down even further, adding length just where you want it.
Instagram / @FIFTYSHADESOFBALAYAGE
#3: Shaggy Bob with Razored Ends
The messy ash brown bob with a subtle balayage still manages to maintain an understated quality. Deeply angled from back to front, the blondish ends flow to the collarbone and frame the face beautifully. Frivolity without going over the top!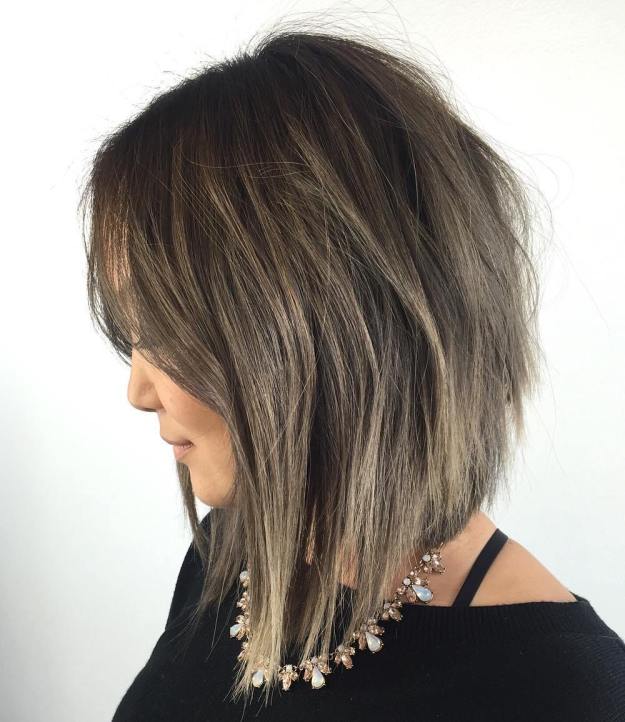 Instagram / @HAIRBYEDWIN
#4: Angled Straight Bob with Side Bangs
An inverted lob with side bangs is the type of hairstyle we like to refer as "keeps on giving". From the deep copper balayage on coffee brown hair to the feathery wisps floating along the side, there's just a hint of the shingle bob in this one.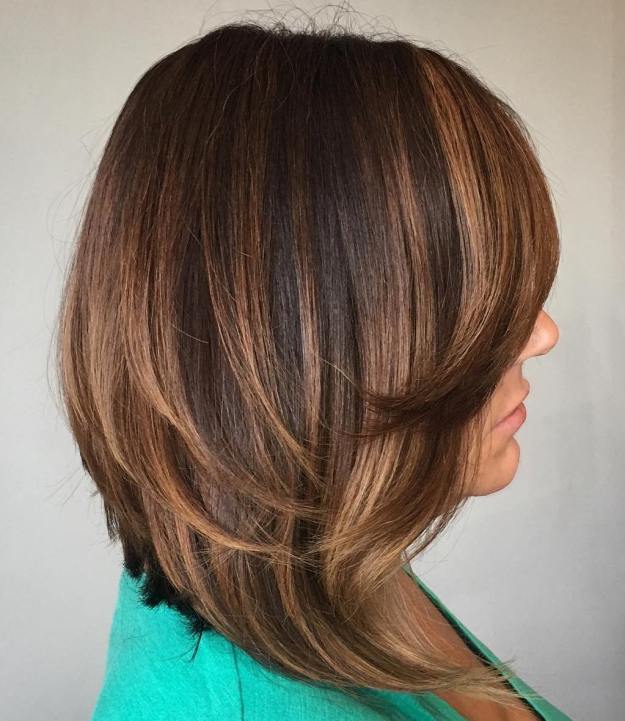 Instagram / @MARIA.FERRER.RIGGERT
#5: Brown Bob with Copper Babylights
Yummy chocolatey goodness has never looked better than this long inverted bob that grazes the shoulders all the way around the perimeter. Somewhat uneven ends on straighter hair are perfectly accented with warm copper babylights.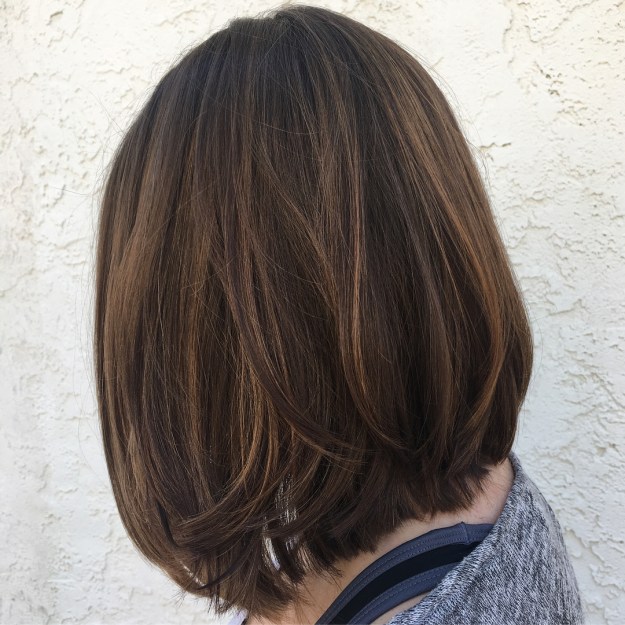 Instagram / @HAIRBY_RIS
#6: Sassy Wavy Bob with Golden Balayage
A long inverted bob works equally well for straight or wavy hair. The slightly squared off shape of this cute cut is accented with extra-long front waves and side-swept bangs.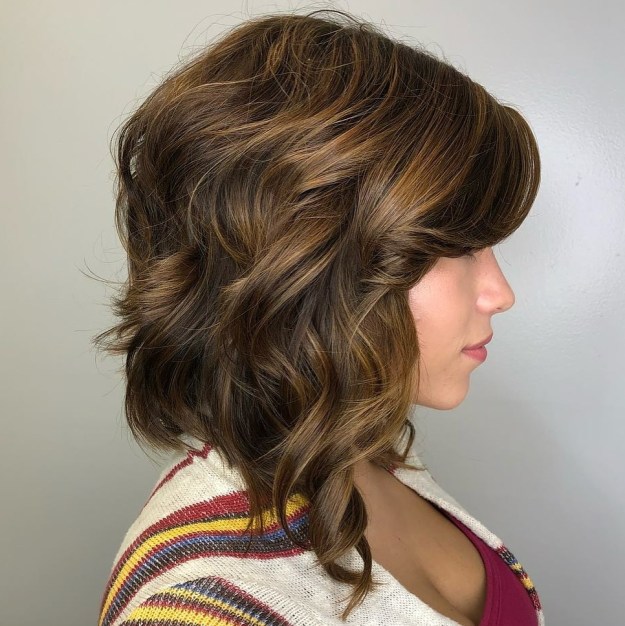 Instagram / @THEHAIRDOCTORSSALON
#7: Center Parted Straight Hair Bob
If you're happy with your jet-black straight hair, a center-parted long inverted bob with razored ends is a superb choice. The wash-and-go style has cute flyaways and guarantees an absolutely effortless look.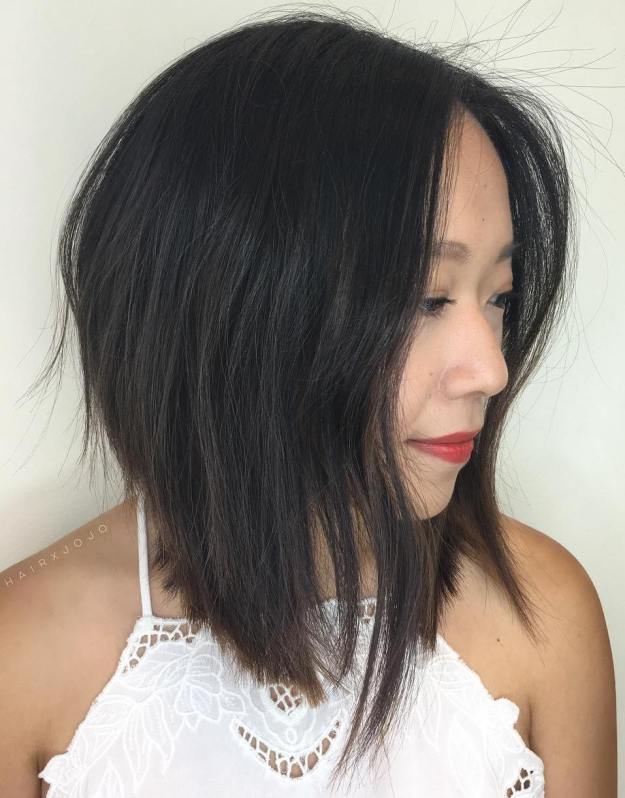 Instagram / @HAIRXJOJO
#8: Long Inverted Bob with Blonde Balayage
Making a decision to commit to a bronde balayage is an easy one, especially after making the daring leap to a choppy angled bob cut. The barely there waves hit all the right places and do an excellent job of framing the face.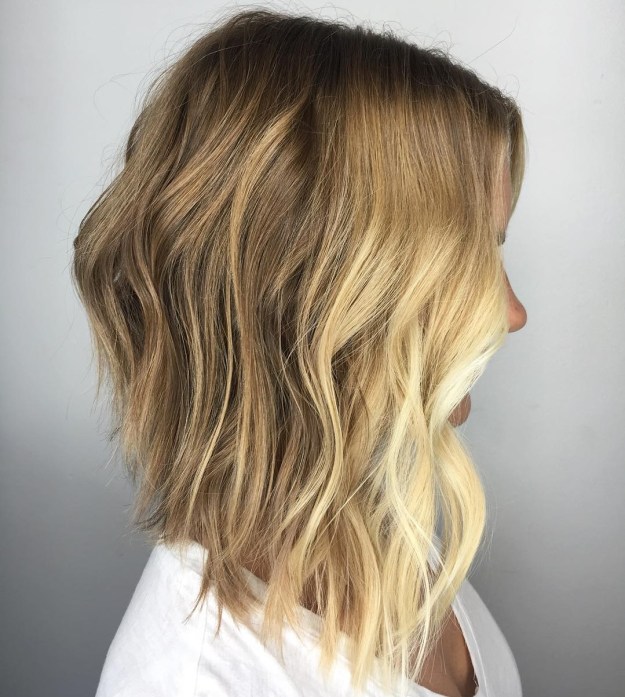 Instagram / @MICHELLE.EILEEN.HAIR
#9: Super-Curly Side Parted Bob
Chocolate brown spirals dress up this picture-perfect inverted curly bob. Sometimes bobs can be difficult to manage with untamed wavy hair, but just a bit of gel or mousse can go a long way in keeping things under control.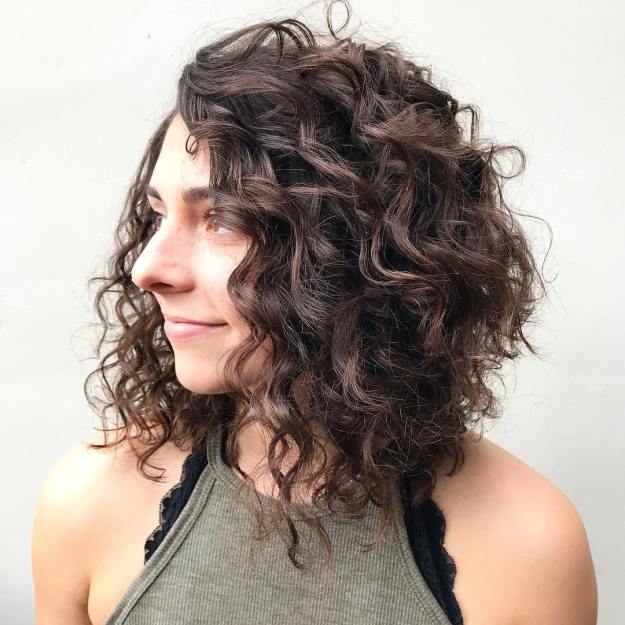 Instagram / @HAIRBYMADISONRENEE
#10: Honey-Blonde Long Inverted Bob
Here's a gorgeous option if you are struggling with the idea of cutting long straight hair. Your lustrous, thick and silky hair will look even more creamy and sleek when it's cut and shaped into a long inverted bob.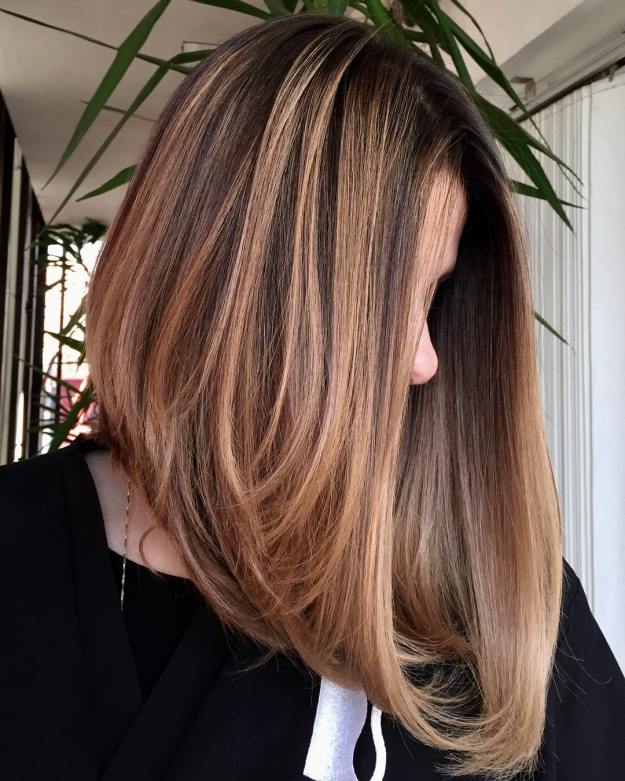 Instagram / @CRISFERREIRA23