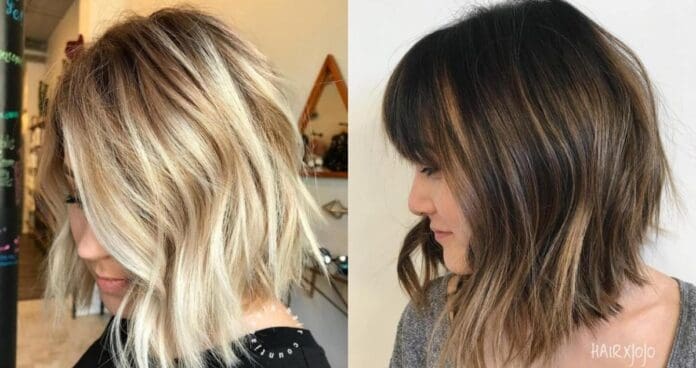 Many women chicken out from bold bobs because they are too scared to part ways with the length. A long choppy bob is ideal for those pining after the short hairstyle but may not be ready to fully commit. These hairstyles can be just as feminine as they are daring and we have 18 photos of inspo to prove it. Plus, get ready to become green with envy at these lady's salon-quality colors, from dark brunette to bright blonde and everything in between.
18 Chic Long Choppy Bob Ideas for Your Next Makeover
You need a hair change that's a little bit edgier and messier but you don't want the short bob hairstyles of the past. We get it. Luckily, long choppy bobs are updated and chic. They sweep above the shoulders for a playful vibe and still have the freedom to create the hairstyle according to your own personal preference.
When scrolling through the photos, think about how much effort you want to put into creating the finished look. Create beachy texture easily with some sea salt spray, tousle in volume with hairspray or dry shampoo using just your fingertips, or splurge on some all-out highlights and let the colors add dimension and do the work for you. Or you can grab a heat tool and create sexy waves in under 10 minutes. We dare you to find your favorite below!
Classic Brunette Balayage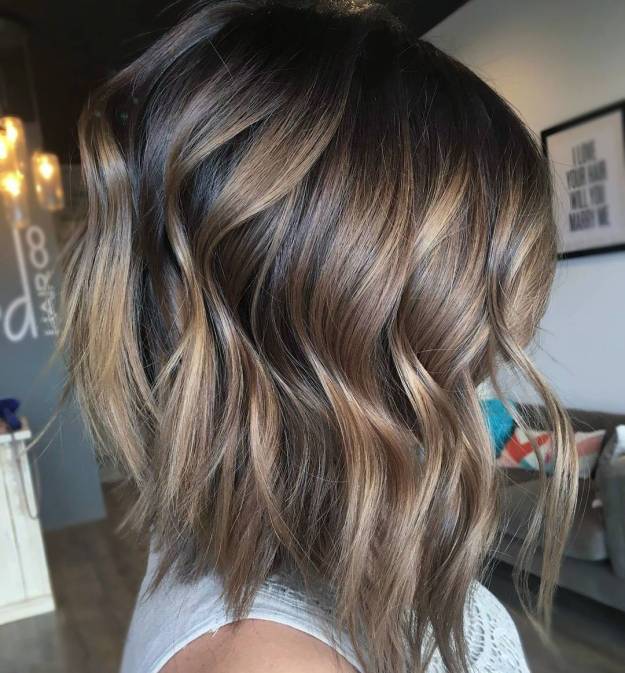 This long choppy angled bob is a fresh take on the traditional A-line bob. The simple texture and the elongated face-framing pieces add a sense of a "soft edge." A beautiful balayage technique brightens the brunette and adds dimension to each angle for an overall put together look that doesn't try too hard.
Shoulder-Length Bob with Choppy Layers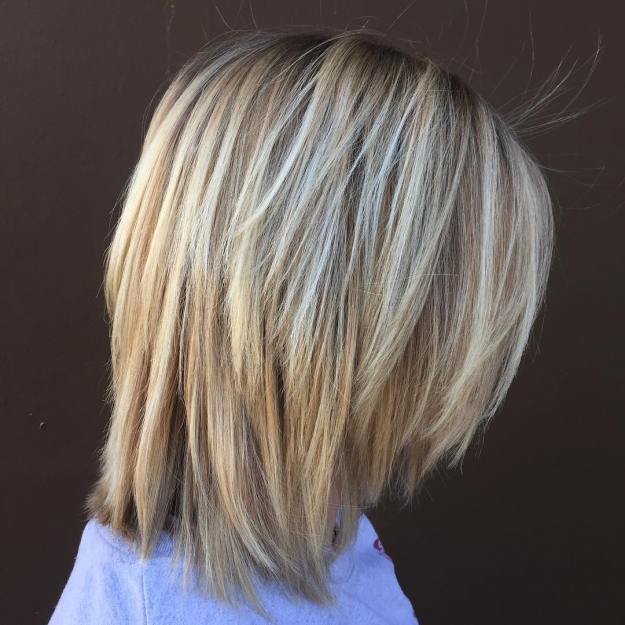 This super sleek look shows off the choppy layered long bob. Imagine running your hands through the straightened tresses to tousle the hairstyle for an effortless shock of playful volume. The mixture of high and low lights make this choppy bob hairstyle a home-run.
Above the Shoulders with Curls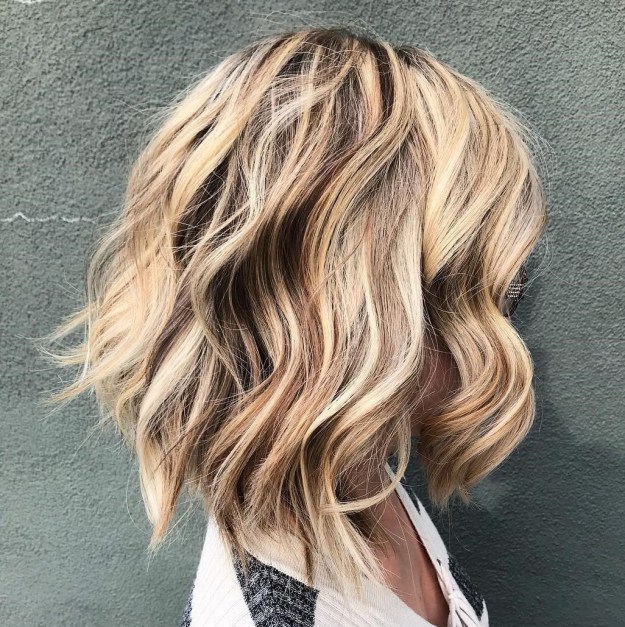 Wanting the maximum amount of length but still yearning for a shoulder-length "lob"? This long blonde bob sports textured waves for an ultra-modern feel to it. The fully-highlighted and somewhat messy feel is perfect for summertime beachy short-hair don't-care attitude.
Dark, Collar-Bone Length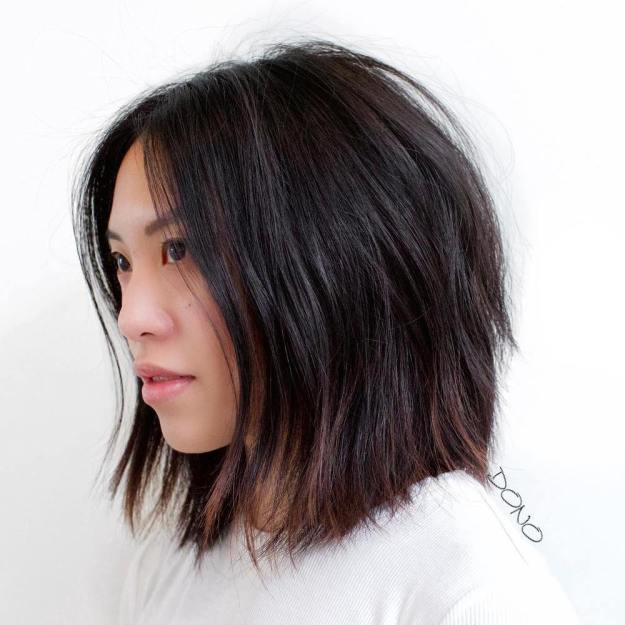 Just a touch of attitude and a hint of balayage color toward the end of this choppy bob makes it look naturally perfected. No one has to know it was carefully planned. This hairstyle sports the cool-girl length, falling right at the collarbone. The short and sleek choppy bob can be made extra rockstar by sporting a far side-part.
Blonde Balayage with Choppy Layers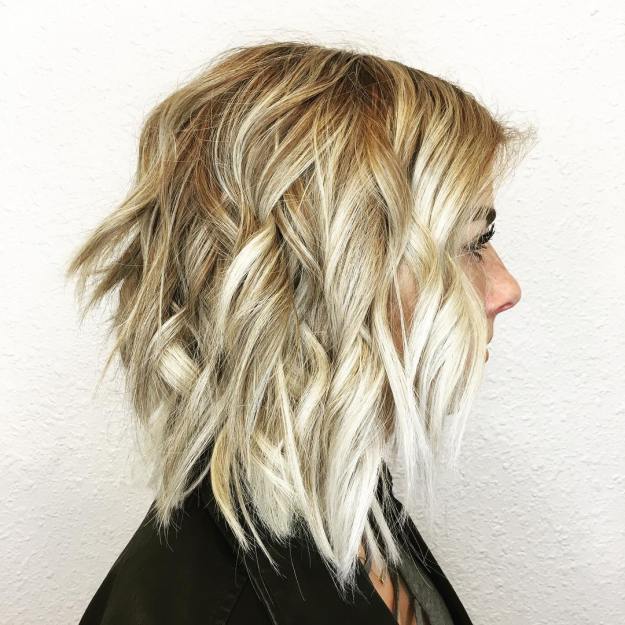 Keep the length extra long past the collarbone if you want to rock some serious curls. This polished angled bob has extra choppiness in the back for added volume and a softer front pulled together with curls from a curling wand. Because of its length, it's easy to have an ombre or balayage technique for extra light ends, as seen here.
Brunette Bob with Blonde Balayage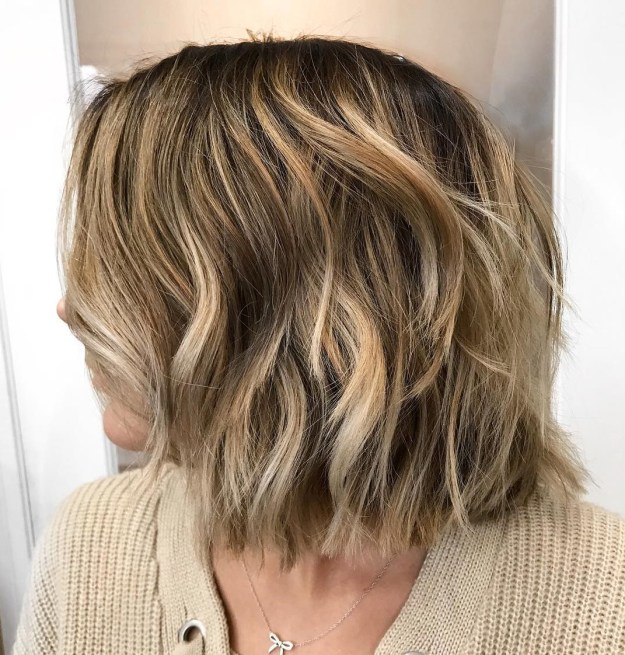 While most blunt haircuts lie straight to show off the perfect edge, the bluntness here is accompanied by lots of texture. The layers shave off a bit of weight, making the overall look much lighter and more playful than a typical blunt bob. The added blonde balayage and dark roots polish off the look.
Bright Blonde with Beachy Waves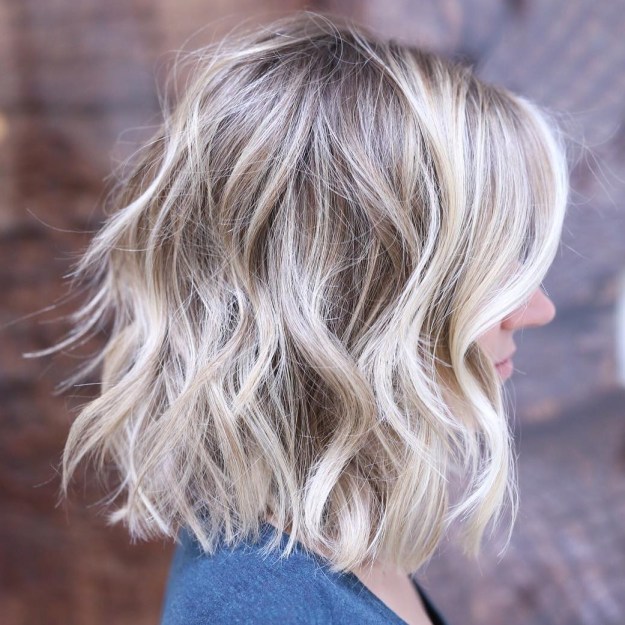 Bringing your hair up to a bright blonde can take a lot of maintenance. Going blonde with long choppy bob haircuts is both stylish and healthier for your hair, making touch-ups much easier to perfect. Achieving the beachy blonde babe status is a breeze with just a curling wand and a spritz of hairspray.
Milky Way A-Line Bob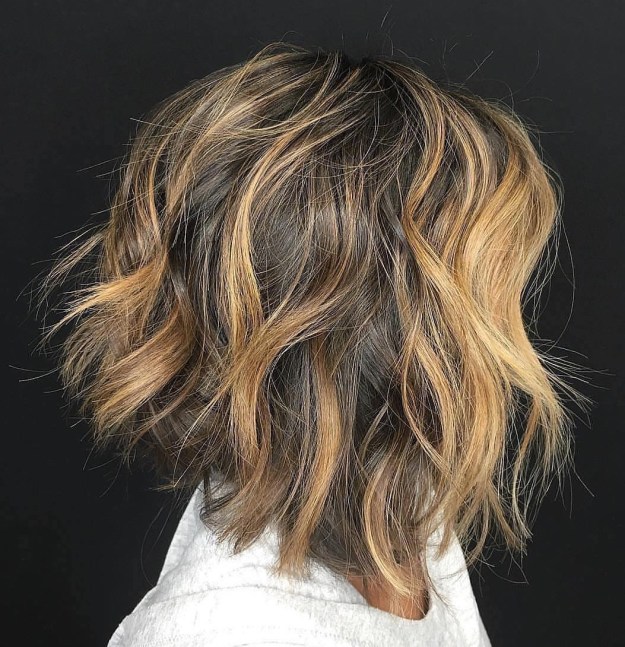 When you have short hair, it's easier to do bold things with the color. Add random chunky highlights two to three shades lighter for a trendy, playful color. These caramel colors that move effortlessly over her dark brown hair are just too delicious. With a splash of face-framing blonde sections, the end result draws the attention back to her face.
Soft Champagne Razor Cut Bob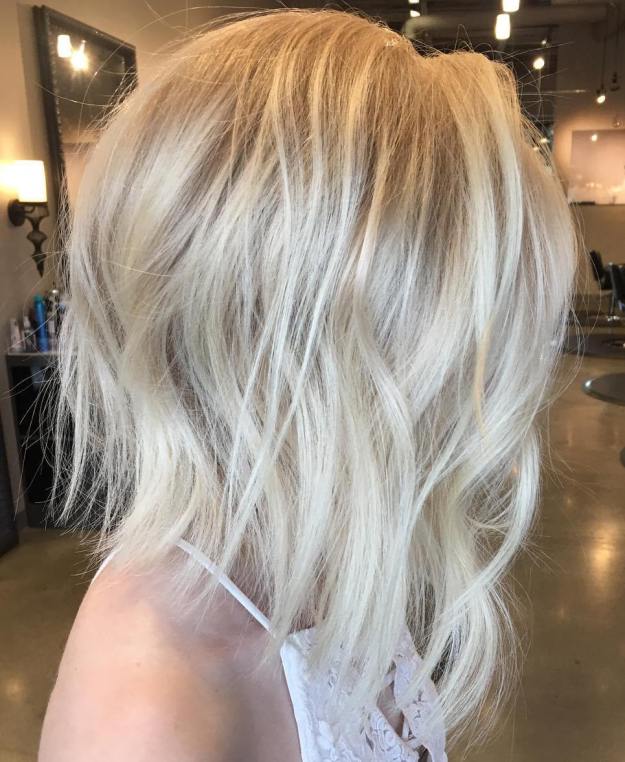 Bob haircuts work well on fine hair because adding texture and volume is a sitch. For angled bobs, add a soft wave in the longer front portion and just a touch of product all around to give the rest of the hair some body. This textured razor bob produces lightweight tips that practically style themselves.