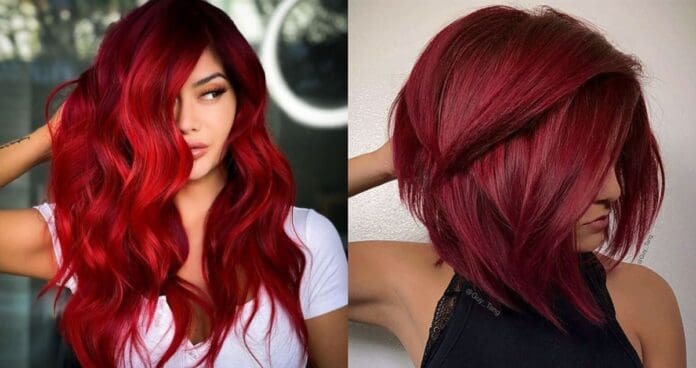 We're always seeing the dark red hair color trend blow up as we are approaching fall. If you want something low maintenance or search for a way to keep your vivid look subdued, dark red hair colors would be a great fit, as they flatter most skin tones. We have hand-picked our favorite looks to browse through for the ultimate darker red inspo. From dark cherry to auburn hair color, see the whole dark red hair color spectrum covered.
#1: Cherry Red Hair with Bold Red Highlights
This deep red shade has merged the best of hair trends: the cherry red hair color gives depth and variation, while the bold red color adds spice and highlights the look. Perfect for women who like professional, intricate hair color.
#2: Dark Auburn Hair
This dark red hair screams fall 2021. The rich dark auburn shade paired with the shaggy bob is very on-trend. This type of hair color is beautiful in different lights, giving hair a warm glow in the natural light.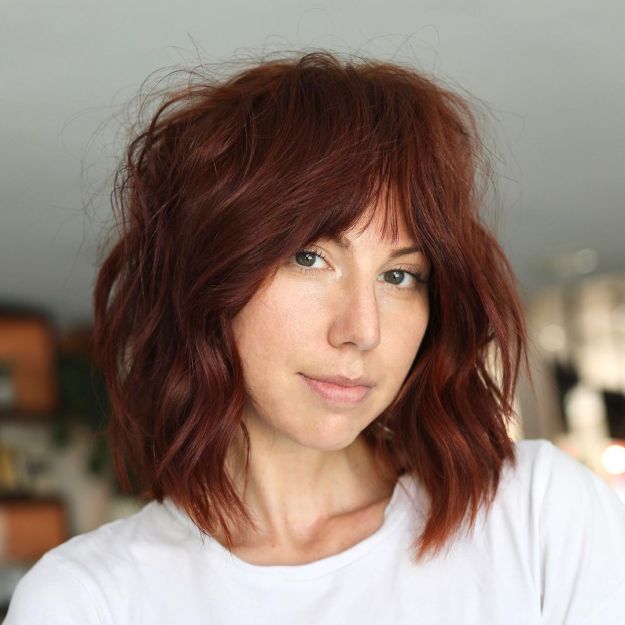 #3: Vivid Shade of Red with Dark Roots
This look is a true red hair color. While still falling under the darker red category due to shadow roots, it's one of the brighter variations of dark red hair. This look adds a little drama and energy and would be great if you need a burst of vivid color in your life.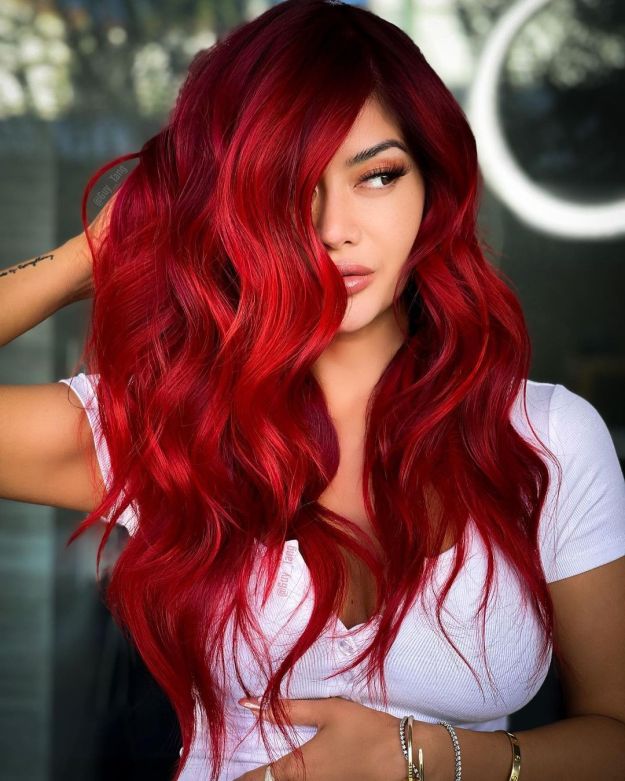 #4: Auburn and Dark Red Balayage
Can't decide between dark and bright hair? Check out this melty auburn-red mix. With dark red hair, you get the benefit of depth at the root. Bright pops of auburn tones help you get the best out of the red balayage for this season.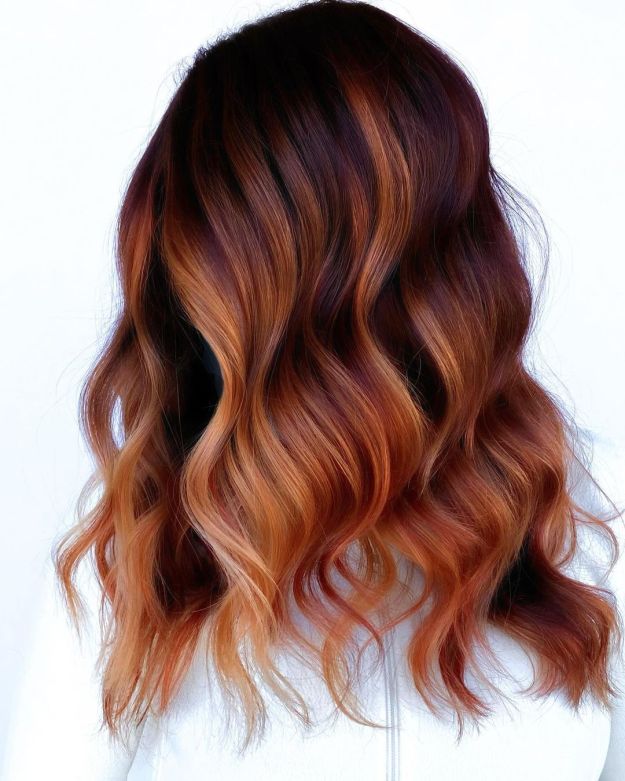 #5: Ruby Dark Red Hair Color
Dimensional jewel-like tones work like magic if you want to dye brunette hair dark red. Pops of dark red highlights through a deep ruby red will certainly update any hairdo. The contrast of the highlights and lowlights paired with the lob wavy style is simply gorgeous.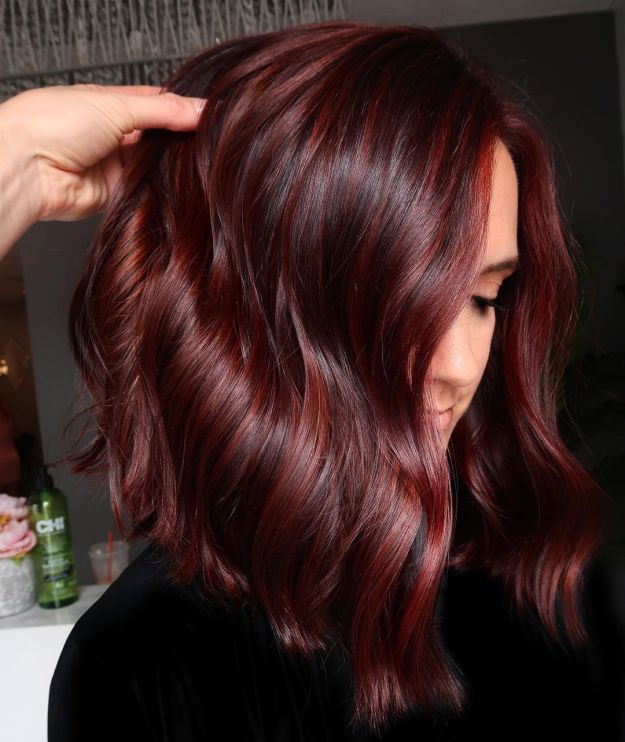 #6: Dark Red Hair with Fiery Highlights
Who said never play with fire? Turn up the heat with this flaming hot medium to dark red balayage. This dark color does not only melt intense depth and true red tones but also incorporates fiery red highlights to bring that extra spectacle. A true attention grabber.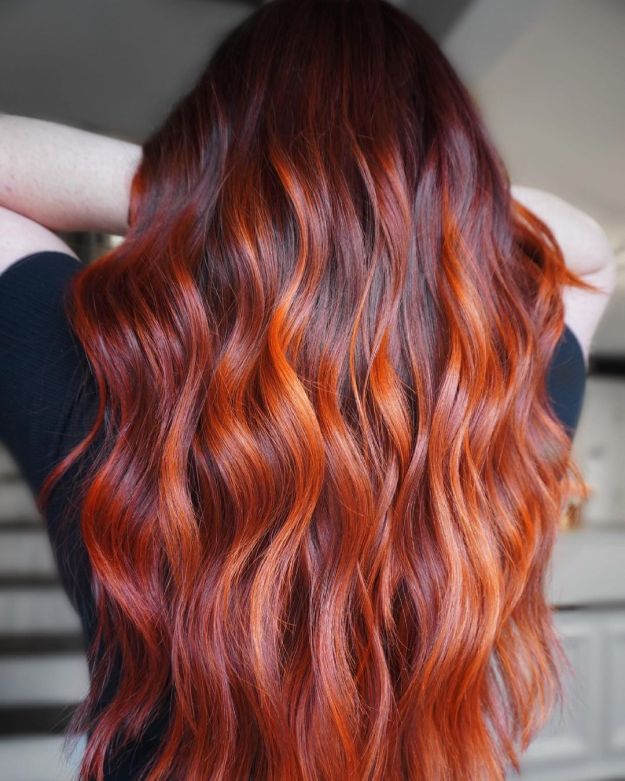 #7: Dark Red Natural Hair
This curly queen has gone for the dark red burgundy shade with an ombre effect. Dark roots paired with brighter pops on the ends do bring lots of fun and work amazingly for perky curls and dark skin tones. Texture in the hair shows off the dimensional shade of red, and we love it.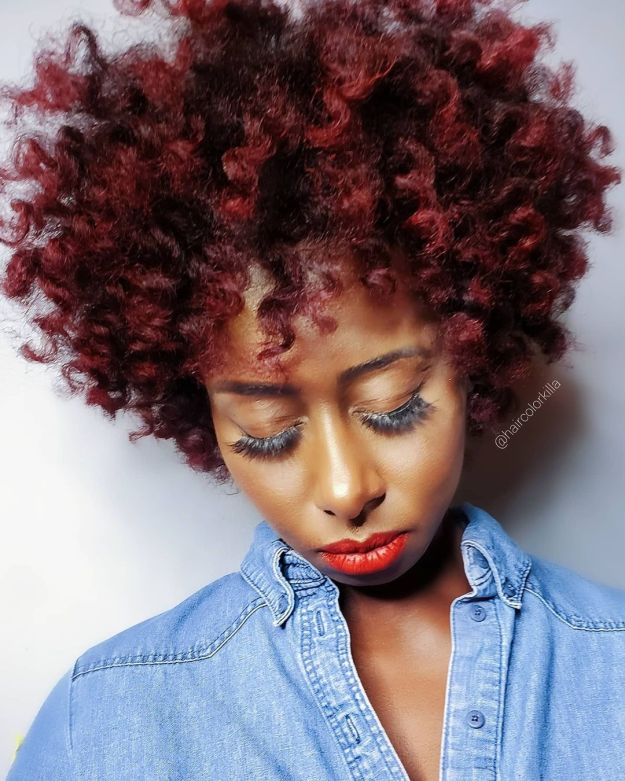 #8: Lowlights for Natural Redheads
Scared that darker red might be a little harsh on a pale skin tone? Ask your colorist to brighten up the dark red look with a bold money piece panel around the hairline that will add a softer finish for your skin tone. The style will also work great for coloring natural red hair dark.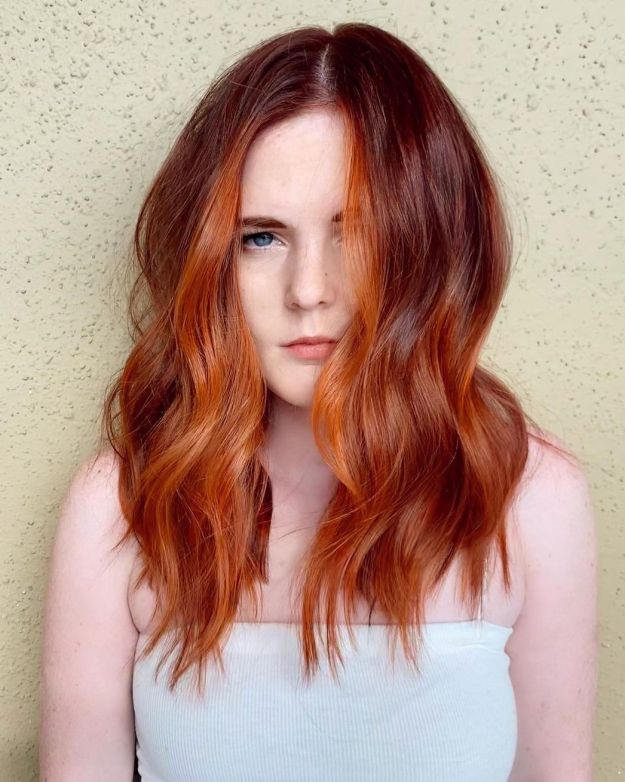 #9: Natural Auburn Balayage Dark Red Hair Color
Are you a brunette all for natural hair ideas? Here is a look for you! Blend rich dark red with bright copper shades, giving a warm glow and a natural look. Can you see how stunning different red shades are when sparkling in the light?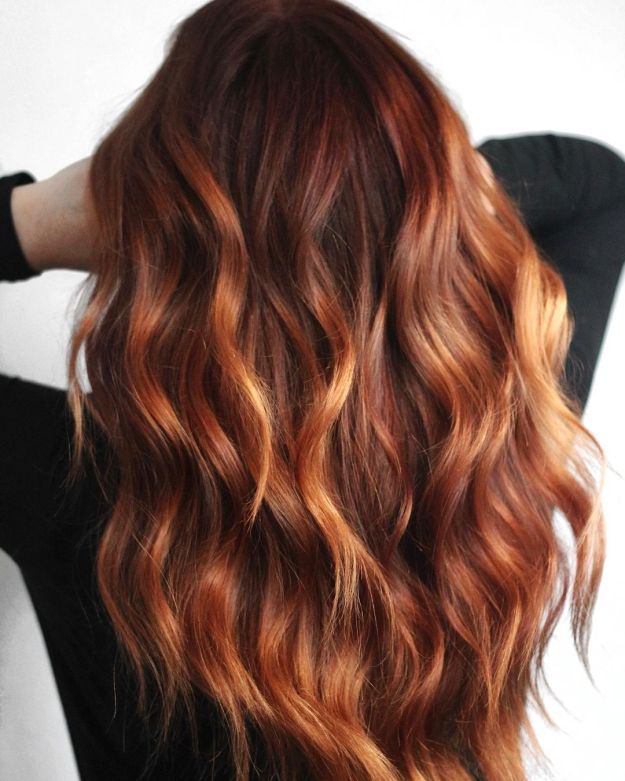 #10: Dark Red Short Hair with Copper Highlights
This TWA style looks bright and sassy with a smart mix of copper and red color shades. The shorter sides and back have a deeper red hue, while the bright red ombre adds texture and definition to the curls. Keeping the base color dark really adds dimension and marries the short and long together.