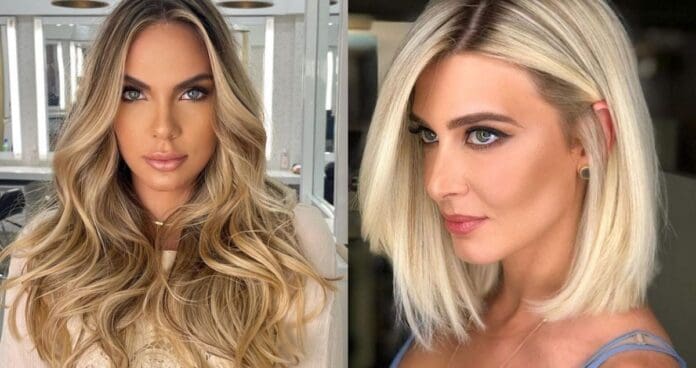 Dark blonde hair color is a rich in-between tone that is perfect for women who want to balance between brown and blonde hues. This shade of blonde can be either warm or cool, so you can always choose a suitable option, no matter your skin tone or the season. The best part of going dark blonde? The daunting task of maintaining platinum blonde locks is not on your schedule.
Intrigued to see some beautiful ideas with dark blonde hair color? Read on and select a sleek, natural hair color with a modern touch.
What Is Dark Blonde Hair Color Like?
Unlike platinum blonde hair, dark blonde hair offers a more natural alternative that still looks fashion-forward. Dark blonde hair is the darkest shade of blonde, which is still one tone ahead of light brown. Some describe this color as caramel blonde or ash blonde, depending on the warmth, and it pairs well with dark roots that are adding depth against the lighter blonde strands.
Dark blonde hair color is frequently seen on top models like Gigi Hadid and can instantly upgrade anyone's style. This is a great hair color for all skin tones and a relatively low-maintenance dye to embrace.
Keep scrolling to see the best styles featuring a variety of dark blonde hair colors!
#1: Dark Blonde with Subtle Highlights
A mid-length style and subtle blonde highlights compliment this natural dark blonde hair color perfectly. This is a low-maintenance way to enhance your natural hair color that doesn't require frequent touch-ups. Go for sandy blonde highlights if you want a beachy, sun-kissed vibe.
Instagram / @OLADEMENTEVA
#2: Warm Dark Blonde Lob
Warm honey blonde tones compliment darker roots well and works with all skin tones. These colors work well with a tousled long bob for a relaxed look. The style isn't difficult to achieve, especially if you have naturally light brown hair.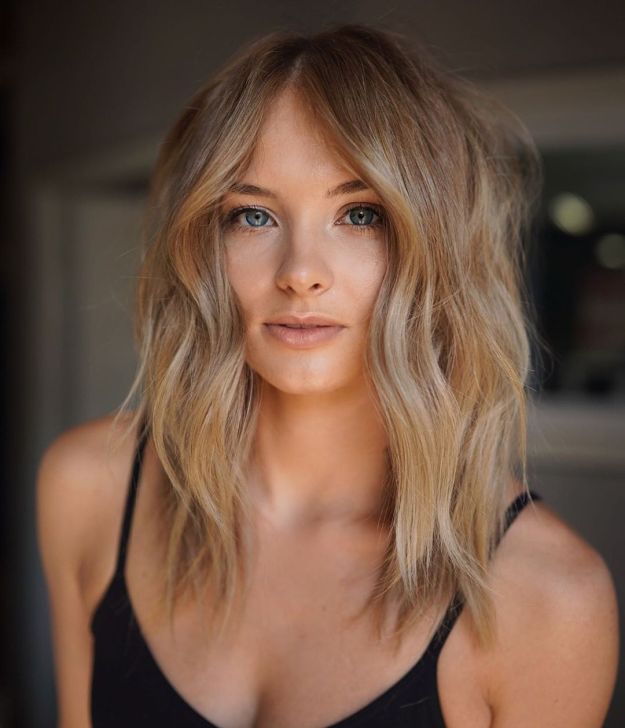 Instagram / @EUNICEKIMHAIR
#3: Dark Blonde Curly Hair
You should be especially careful bleaching naturally curly hair. This is why dark blonde hair is such a good option for curls! To get a bright accent, you can contrast golden blonde and dark blonde roots with butter blonde highlights. This mix of blonde hues enhances the curly texture and makes hair look thick and full.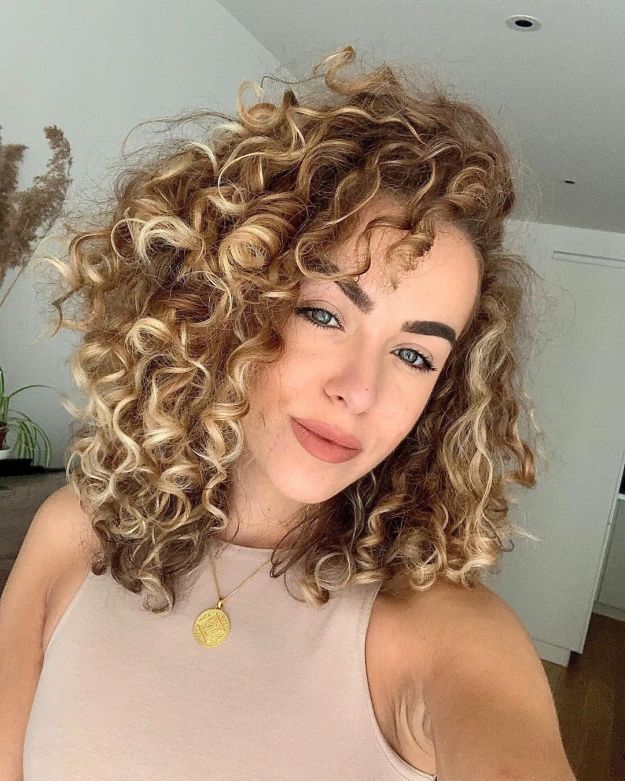 Instagram / @GABIWITHCURLS
#4: Soft Ash Blonde
Ash blonde color refers to a cooler shade of dark blonde, which is great for cooling any warm skin tones for a balanced look. Opt for bronde hair to minimize the damage. Soft waves will help you show off the complex tones of the hair.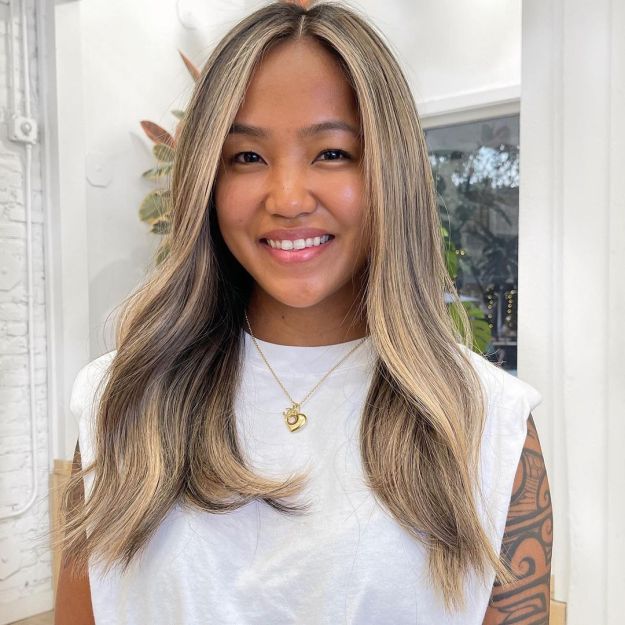 Instagram / @ROZCORPUZHAIR
#5: Dirty Blonde Bob
Fringe bobs are always great for framing your face and can make anyone look cute. A short bob in a dark blonde hue is a step further, as blonde hair colors are great for bringing out your natural features. Ask your colorist for a dark blonde hair color that suits your skin tone best.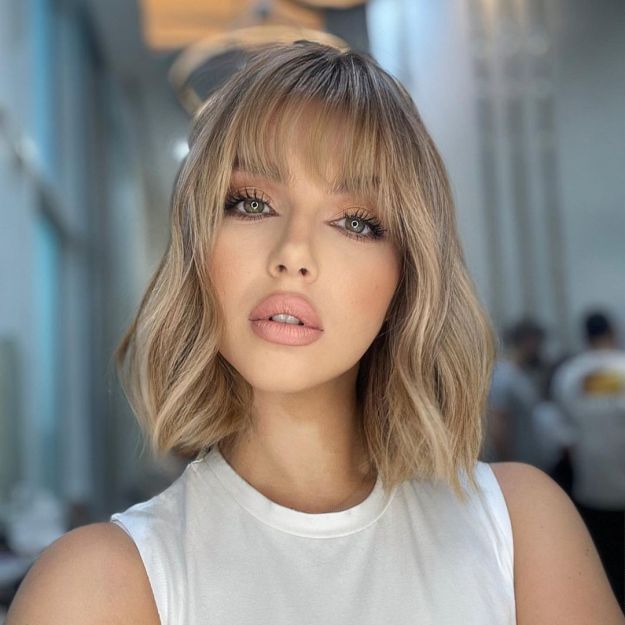 Instagram / @NICOLASHALAK
#6: Subtle Balayage
Partial balayage is a very popular hair idea, so why not try it using a dark blonde color? Instead of going from dark brown to light blonde, a more subtle effect can be created when you add some dark blonde ombre. This is perfect if you want an understated look.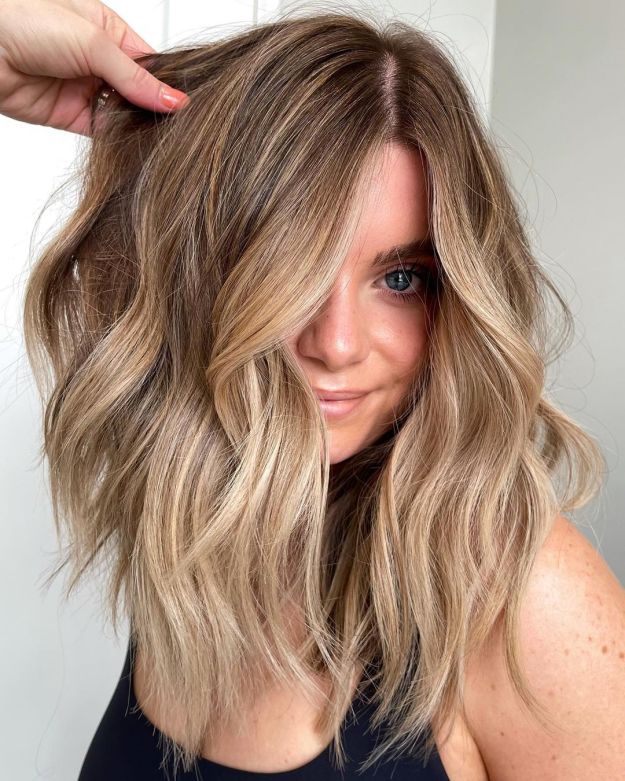 Instagram / @MAEIPAINT
#7: Curly Dark Blonde Hair
When long natural curls are mixed with a soft buttery blonde color, the look becomes truly angelic. Ideal for women who like to look feminine or want their natural curls to stand out. Although getting dark blonde hair color is not as damaging as getting white locks, remember to condition your hair properly and restyle your locks using heatless curling methods only.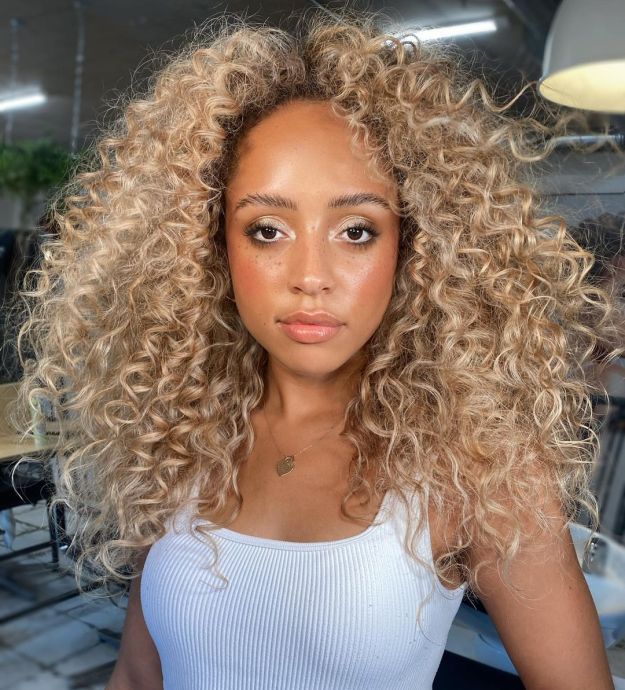 Instagram / @JHAIR_STYLIST
#8: Dark Blonde Hair Color with Shadow Roots
This choppy dark blonde bob with long curtain bangs screams of the latest hair trends. Mix in some darker roots for a rock and roll effect. Combining dark roots and honey blonde tones make the hairstyle well defined and low maintenance.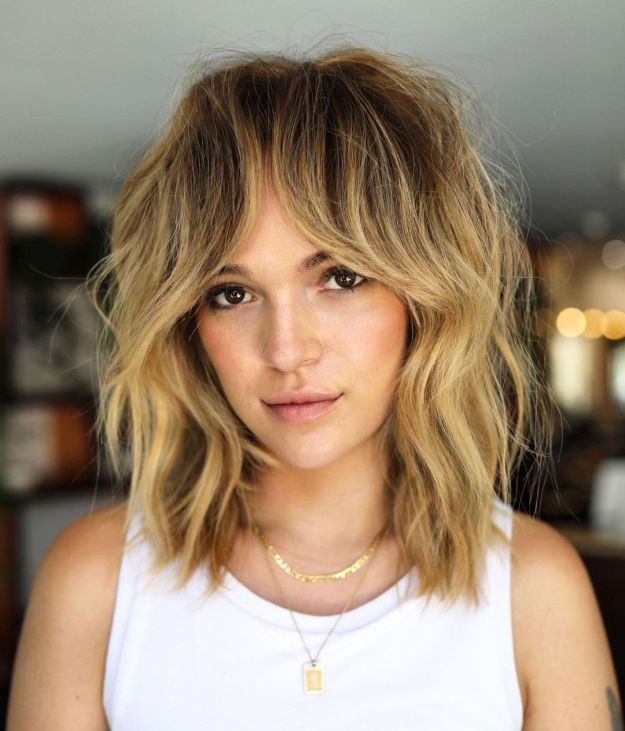 Instagram / @HIROHAIR
#9: Cool Dark Blonde Hair
If you want to avoid warm-toned hairstyles, try a mushroom blonde hair color. This cool blonde hue is lighter than most dark blonde colors, but still makes a great contrast with ash-blonde wispy bangs and creamy highlights!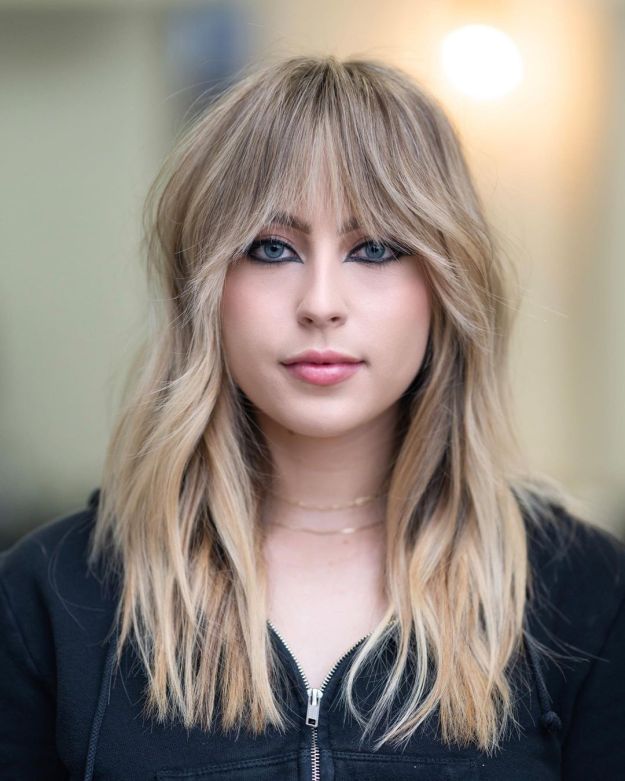 Instagram / @BRIANAGUILARHAIR
#10: Caramel Blonde Waves
Waves add great texture to the hair. Try dark blonde waves and light brown roots for a great natural-looking hairstyle. Look how shiny, thick and healthy this hair looks!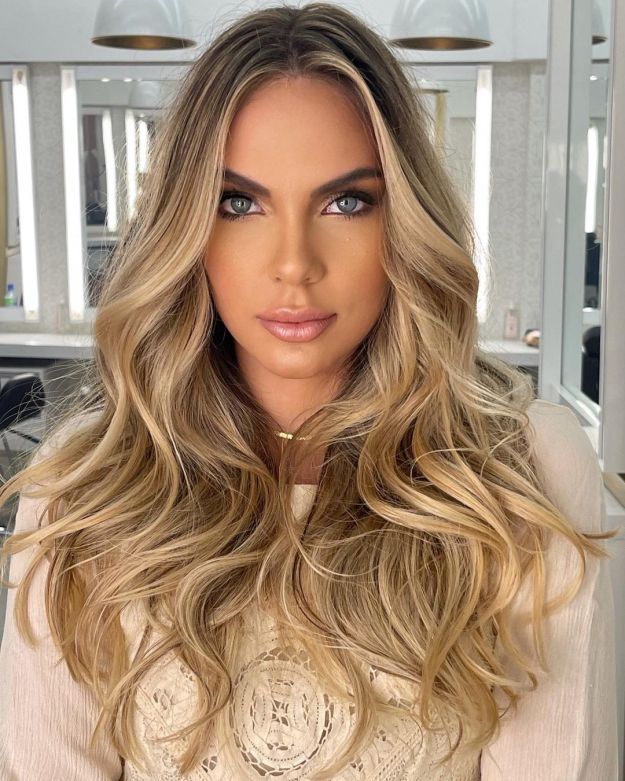 Instagram / @DANILOHERBERT