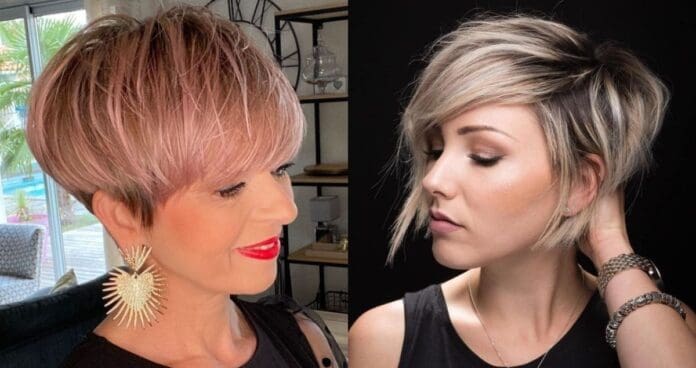 It's no secret that we are constantly looking for ways to appear younger with anti-aging products and hiding our grays. However, there is no need to resort to drastic measures to bring youth back into your face; a simple change in hairstyle can really make a difference. In fact, you may look older than your age because of the hairstyle that is aging you!
If your goal is to look 10 years younger, then you've come to the right place. We can show you strategies to fight aging with hairstyles that make you look younger. You would be surprised by the impact a young-looking hairstyle can have.
What Hairstyles Can Make You Look Younger?
It's important to know when a hairstyle is no longer benefiting your look. The truth is, you can't always pull off the same things you got away with when you were 20. Here are a few directions for a hairstyle upgrade to explore:
A Different Hair Length
You might be thinking that having short hair is the number one sign of age, but it is not always true. A short hairstyle for older women can leave you looking fresh, healthy, and youthful. If you do not want to go pixie-short, a shoulder-length cut can have a stunning effect, too. It does not always help to chop off your locks, though. Opting for extensions that will add thickness and healthy texture is another hack that makes you look younger.
Exploring New Color Options
Whether a faded color or a line of regrowth can be our worst enemies. Experiment with colors to liven up your look. A simple chestnut with soft highlights can really make a difference. Or make the bold move and use your gray hair to your advantage. Add dimension, mixing it with some lowlights or vibrant colors. Remember, shine and vibrant color make you look younger!
Layers and Bangs for The Win
The best way to salvage a boring hairstyle is to add layers to give it texture and movement. Adding bangs to the hairstyle will help shape your face and make you appear much younger. The best part about layers and bangs is that they work for any type of hairstyle, from long locks to shorter styles. Either way, with the right cut, they will add personality to your look and highlights your best features.
Check out these ideas with the best haircuts that make you look younger and dare to attract awes from the crowd.
#1: Modern Bob
Just because you're a mom doesn't mean you need to stick to the same old boring bob! This short blunt bob gives you the comfort of having your hair out of your face while sporting a modern look at the same time. Stunning short hair balayage warms up the completion perfectly.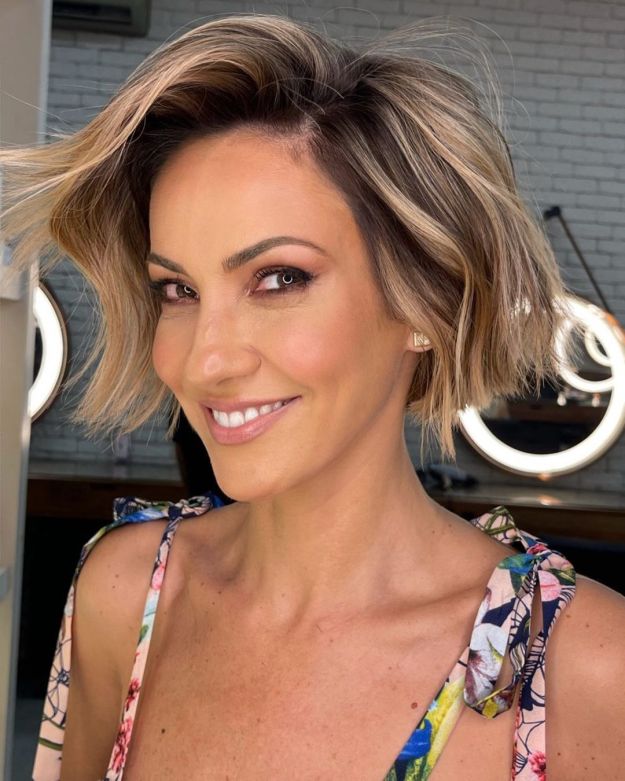 Instagram / @ROMEUFELIPE
#2: Silver Fairy
Let your gray or white hair shine by going for this glossy, silver look. Mix it with a textured pixie cut and feminine long fringe, and you will look like the youngest fairy around!
Instagram / @EMILYANDERSONSTYLING
#3: Luscious Long Hair
Don't want to say goodbye to your long hair? You don't have to. Update your longer locks with a shorter layer to frame your face and opt for some color to brighten you up. Since hair texture changes with age, you may note your hair has become thinner. Don't hesitate to use extensions to achieve the desired length and thickness.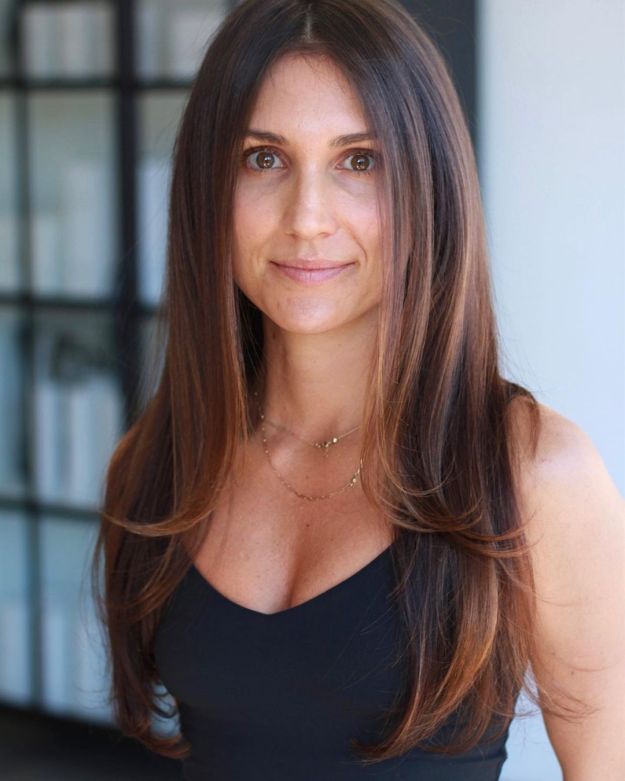 Instagram / @SARAH.SALTSTRANDS
#4: Funky and Fab
Bring your short, classic cut alive with some volume at the back and bangs at the front. This will transform your ordinary cut into a funky and fabulous look. Long layers at the front make your hair look longer than it actually is. A great move if you need to get used to having short hair!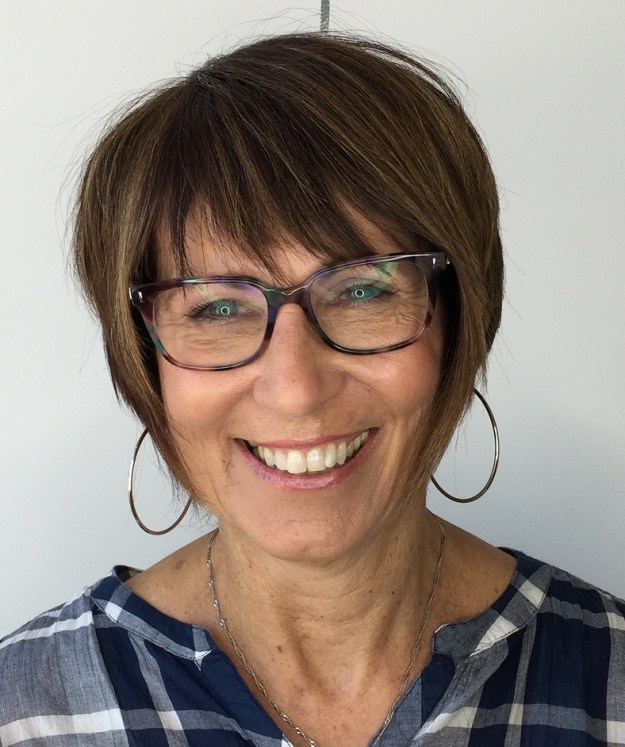 Instagram / @LEXXCHARRISSE
#5: Chestnut Beauty
Go for a layered bob with long feathered bangs for personality. As a final touch, inject some life with a beautiful blend of brown chestnut tones and subtle highlights that will leave you glowing. This low-maintenance haircut will never let you down.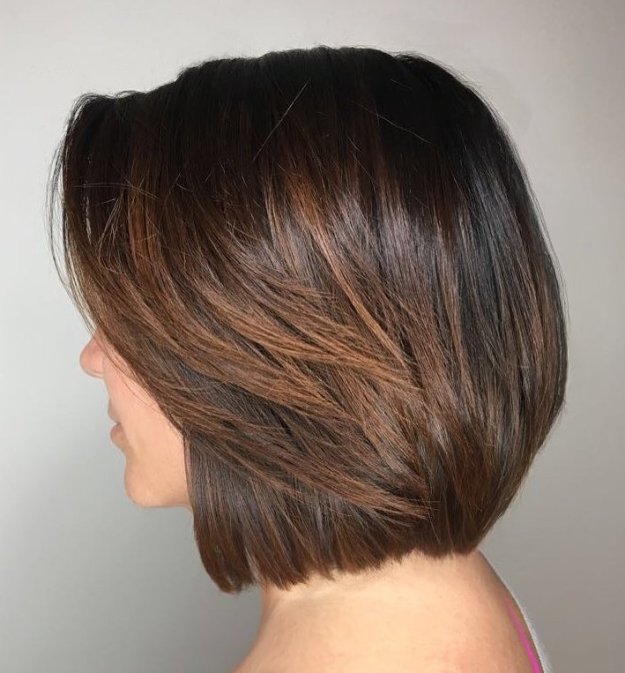 Instagram / @LINDSAYSHAIR
#6: Fringe for a Difference
This haircut will make you look younger with very soft layers and a thinner fringe. Opening up your neck may really jazz up your look. This is proof of how a simple change can make all the difference.
Instagram / @RAMIREZTRANSALON
#7: The Edgy Pixie Bob
Want to add a bit of edge to your style? Go for a pixie cut with volume at the back and alongside bangs. Add some blonde highlights for a bit of rock and roll! However, be careful not to go too edgy since it can look overdone and add years to your look.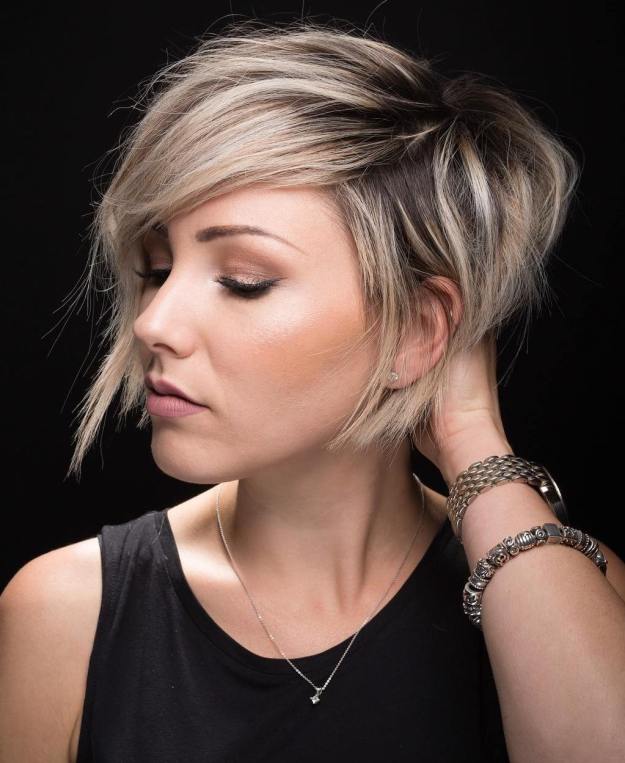 Instagram / @ANDREWDOESHAIR
#8: The Complete Transformation
If it has been a while since you've given your hair special treatment, consider getting a complete transformation. A sleek and simple pixie cut is a great way to get rid of damaged hair and will make you look healthier and younger. A short haircut is the best tool to visually balance your face shape and draw attention to your beautiful features.
Instagram / @JUANMATTARAZOO
#9: Center Part Bob
You can never go wrong with a simple and classic haircut, as long as it doesn't age you, of course. However, following the latest trends and styling it with a middle part and subtle brown highlights can instantly make you look young and on-trend. This long bob with layers is a perfect option if you are looking for something youthful, yet simple.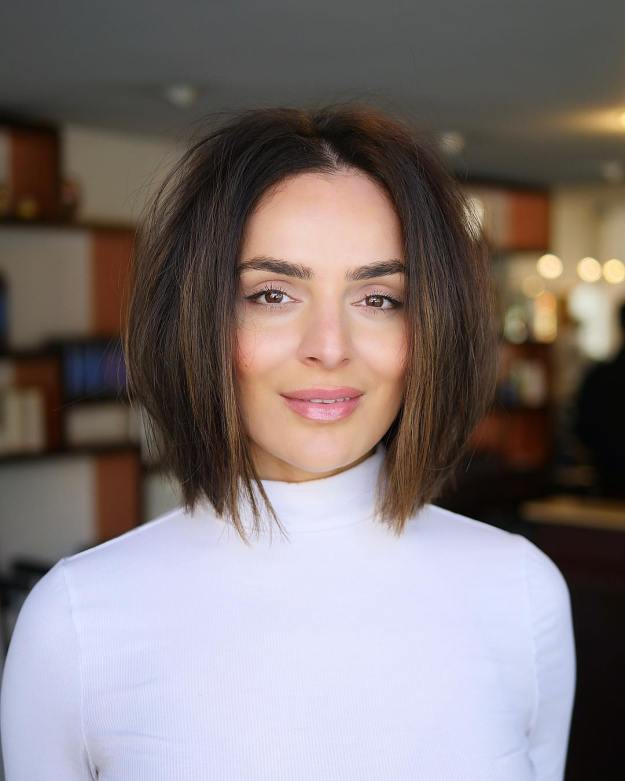 Instagram / @YUKISTYLIST
#10: Pastel Pink Pixie Cut
Looking for something a little different? This rose gold pixie is the perfect option. What a marvelous hair color for short hair the darkened roots create! Older women wearing this haircut display so much personality, and the blush-like color gives your skin a natural glow.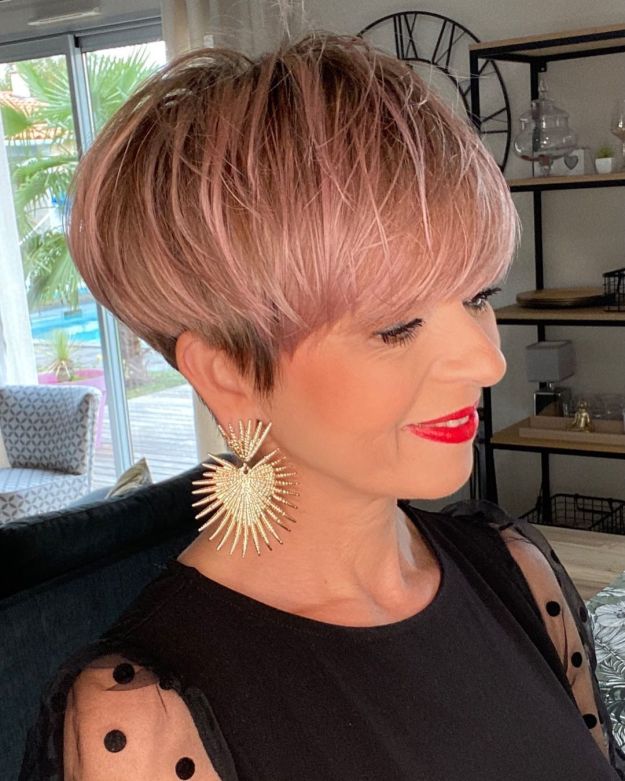 Instagram / @STYLHAIRNIORT