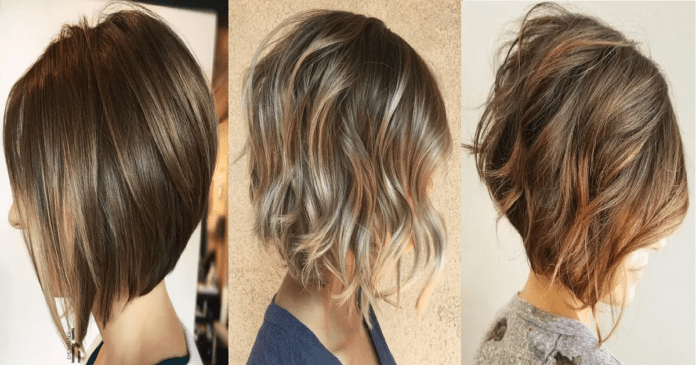 Short bob haircuts have been popular in some form for decades, but the modern bobs are truly unique in their versatility and edgier style. Incorporating color, shape, and dimension, short bobs can be worn by any woman looking to try something new.
Short Bob Hairstyles
The following shorter bobs are truly unique. It's not a challenge for a contemporary woman to look individually with a short haircut anymore. See for yourself.
#1: Messy Blonde Bob with Lowlights
Instagram / @estherdenkers
The short bob hairstyles of today are not what they were yesterday. The trendy blonde is no longer one, solid tone, it's transformed into a light ash blonde color with lowlights. Accordingly, a bob is no longer just a bob, it is a messy, graduated bob with air within the strands, and it looks quite fabulous!
Keeping the ends of your cut uneven with shorter blunt edges and longer choppy strands makes for a cool cut full of personality. A perfect way to style it is in a laidback, tousled 'do. Achieve by staying away from heat tools, while staying true to natural hair texture and using bedhead styling sprays.
Instagram / @___phine___
#3: Messy Blonde Bob with Thin Choppy Layers
There's so much versatility in short bob haircuts; if you're not into uni-length bobs or lobs, implement many short, choppy layers throughout. Not only do they bring a lot of movement but they also add body to finer hair.
Instagram / @cutyourhair
#4: Blonde Balayage Bob with Black Roots
Short bobs with choppy ends are super chic and trendy but for some tastes, they can seem a bit flat. Playing with color through balayage highlights and dark roots helps to solve this problem, bringing depth and dimension even into sleek, straight hairstyles.
Instagram / @vainhaus_
#5: Short Bob with Scrunched Waves
Loose, easy-going styling suits a shorter bob perfectly. Using a curling wand or texturizing products, shape some shattered, natural-looking waves, and don't strive for perfection! A deep side part is also a great idea for such breezy hairstyles!
Instagram / @alchemyorlando
One of the eccentric forms of short bob cuts is an asymmetrical choppy pixie bob that is a perfect fit for a fashionista on-the-go. When you go to the salon, it's good to have at hand some pictures that depict the perfect degree of choppiness you want.
Instagram / @scout.hair