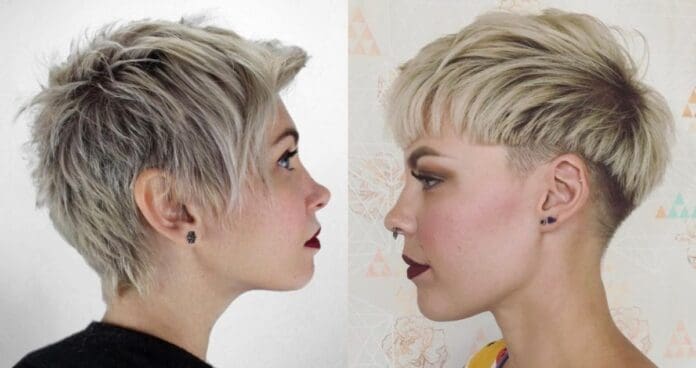 If there's one word for short pixie haircuts, it's bold. As women, we often use our hair as a security blanket. The longer, the better. But since we have so many trendy options (undercuts, designs, shaved sides, pastel colors, etc.) why not go for a bolder haircut? You can always grow it out if tired of cropped locks!
The short pixie cut can work for you in many ways. Here are 47 examples from the best hairstylists of Instagram:
1. Short Choppy Pixie Haircut. A platinum pixie always stands out with its cuteness. Let a few pieces hang longer in the front to keep it feminine.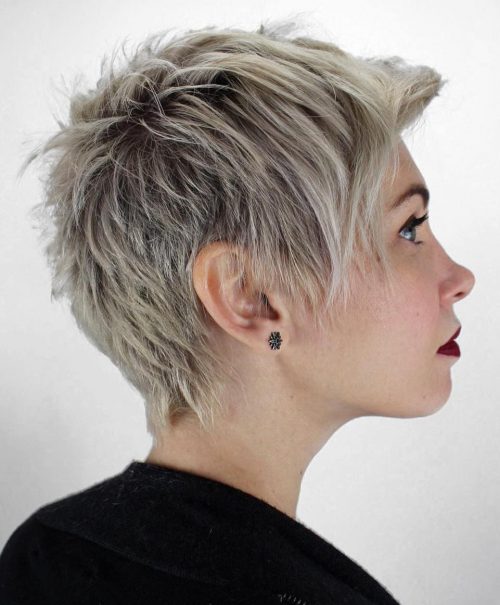 2. Lavender Pixie. A really short pixie cut means you can definitely show off that cute pair of glasses or sunglasses!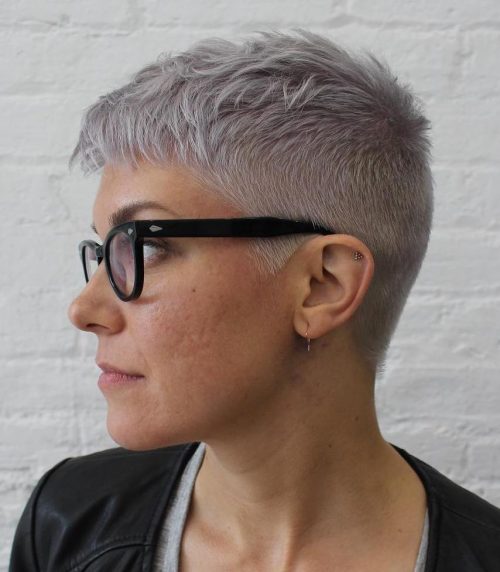 3. Cool Extra-Short Gray Pixie. As if going to a super short pixie wasn't enough, add in an all-over gray for extra pizzazz.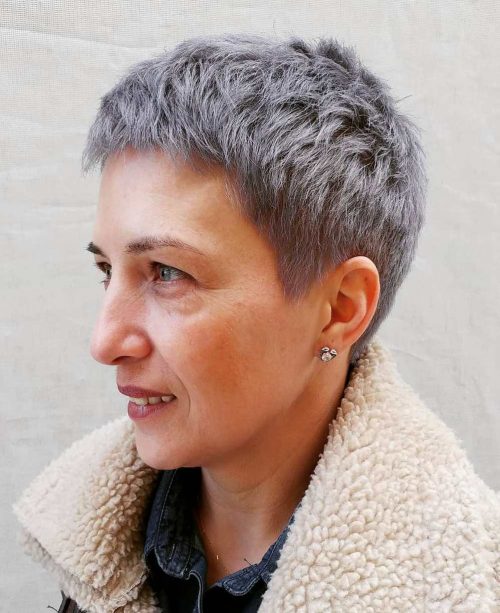 4. Short Curly Pixie. Bleach-blonde pixies are perfect for warmer seasons. Add a little wave and you're ready!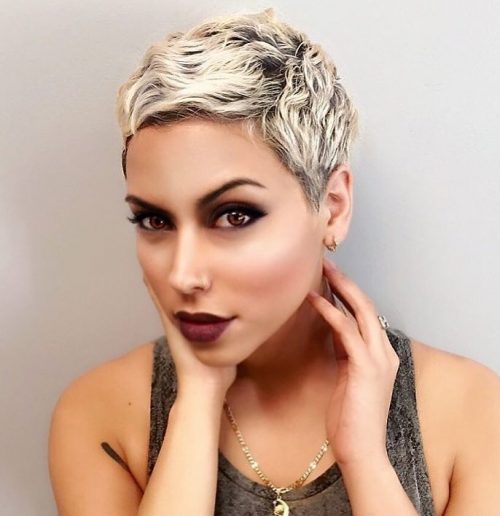 5. Bowl Cut Pixie. A blonde pixie that's long up top and buzzed at the bottom is ultra edgy.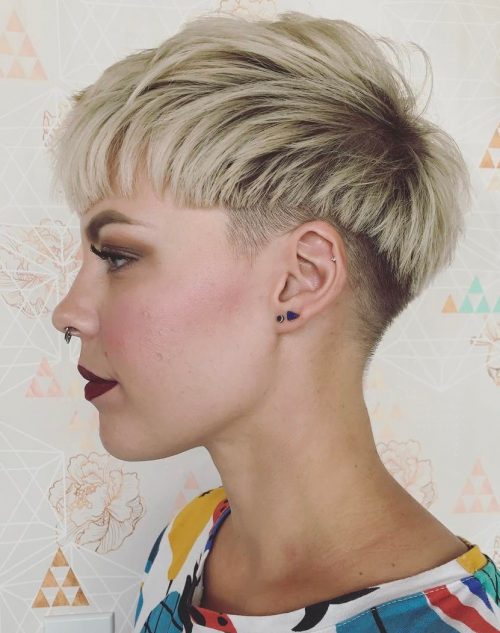 6. Iced Short Pixie. A short blonde pixie cut looks even better when the blonde is brought to ice.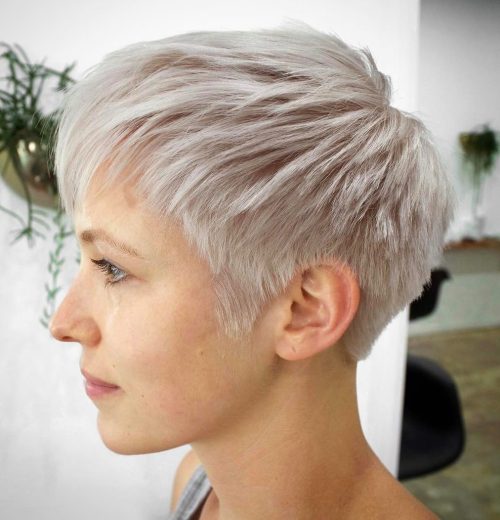 7. Fine Hair Pixie. Short pixie cuts for fine hair have a way of fooling the world into thinking you actually have thicker strands.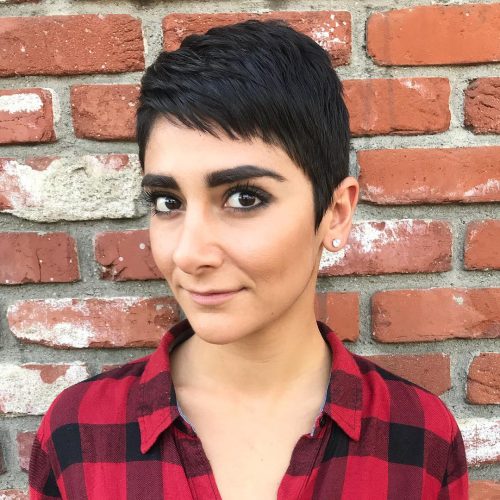 8. Short Shaved Pixie Cut. When you walk out of the salon with a pixie fade, your picture will be under the word "edge" in the dictionary.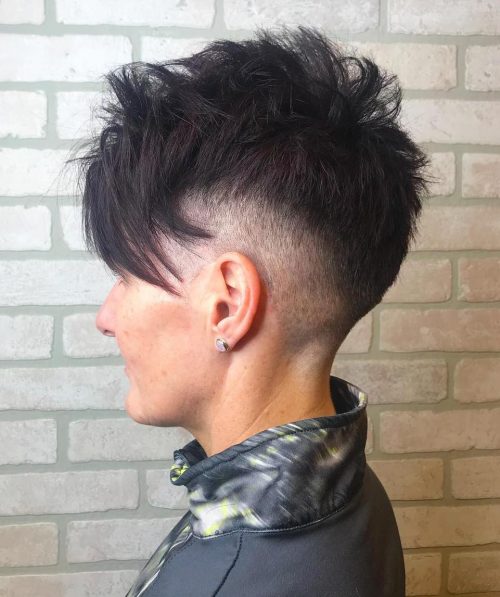 9. Short Pixie with Long Bangs. The perfectly crafted pixie is chic with body up front and a neat tapered nape.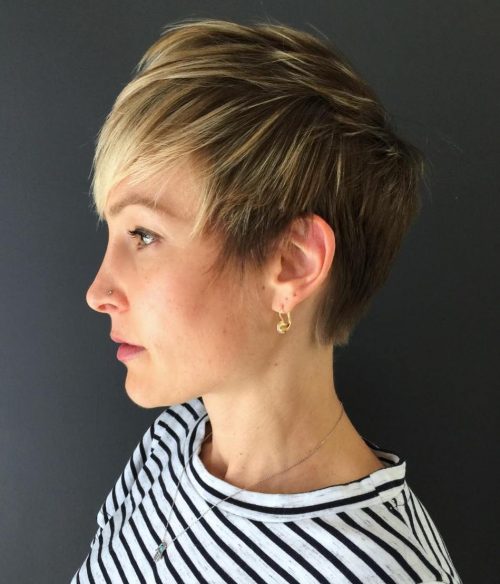 10. Short Clippered Pixie. Side-swept bangs and a little length in front of the ears keep an otherwise edgy pixie soft and sweet.