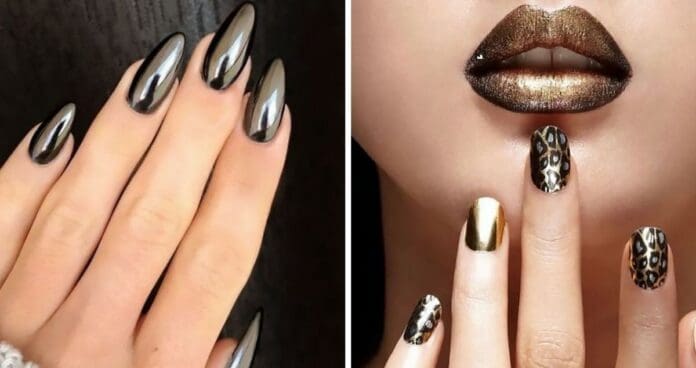 If, like us, you love the latest trends in manicure, then you are in luck. We've put together a selection of inspiring chrome nail designs that are on-trend right now. Chrome nails come in different forms such as gel, SNS or acrylic. There are several ways to achieve a chrome finish on your nails: using nail polish, nail stickers, or using a powder form. Keep scrolling to find your favorite chrome nail design to take with you to your next manicure session.
1. Black Chrome Nails
Classic black nails are always on-trend when you can't decide on a color or nail design. If you usually go for black nails, why not try adding something extra, like a chrome finish. You can offer this look at your nail salon or even do it at home. Keep in mind; the effect of chrome is achieved through the use of powder, so the more power you apply, the lighter the chrome effect can become, and therefore turn into silver.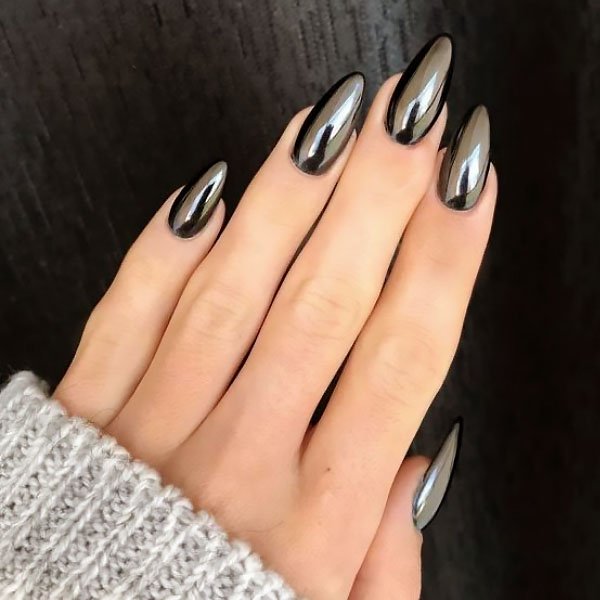 2. Black Nails + Chrome Details
This design is perfect for those who love the simple things in life. If you're new to this trend and want to try it without the use of metal, add a subtle gold detail to your blocky nails. Choosing a simple shade like matte black as your main nail color, complemented by metallic gold, silver, or pink, will make your nails pop. Short square or round nails are perfect for this elegant look.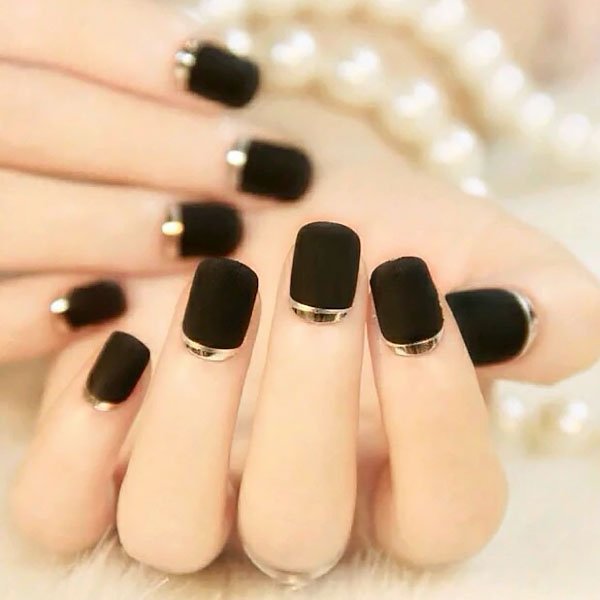 3. Blue Chrome Nails
Let your summer fantasies run wild with this blue chrome manicure. This bold and vibrant shade pairs perfectly with almost any outfit, so you and your nails can stand out at the party next summer evening. When it comes to bold colors, this design is synonymous with freedom. Flaunt extended nails or stick to a simple square shape for a discreet manicure. Either way, blue chrome nails are the way to go.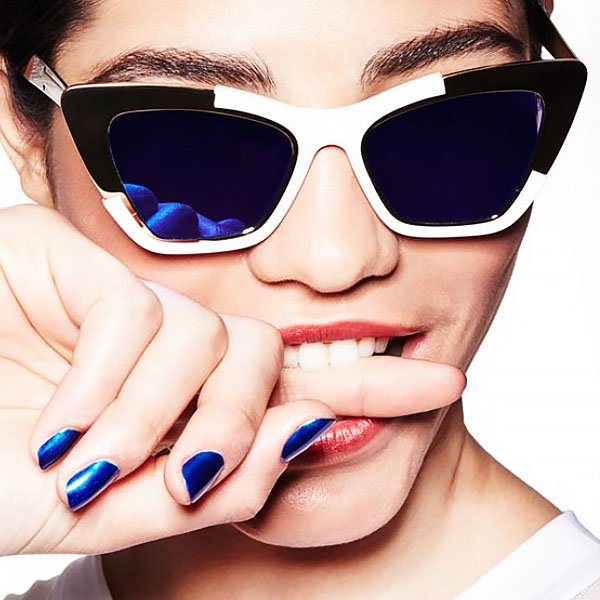 4. Blue Purple Holographic Chrome Nails
Spice up your latest manicure with this trendy chrome manicure. It draws inspiration from the latest fashion trends such as iridescent shoes, sunglasses, bags, and even jewelry. The world is obsessed with this trend, so why not express your love for it with a new set of nails? Get creative and whimsical with this unique chrome design by showing it off on square or almond-shaped nails and watch the magic unfold; all eyes will be on you.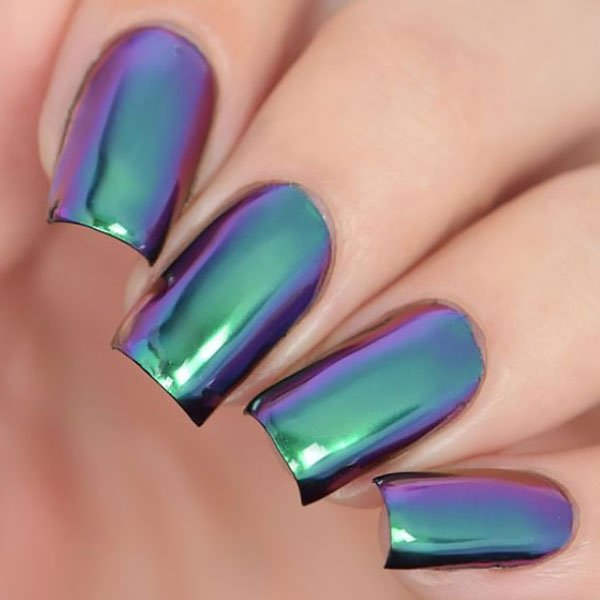 5. Chrome Design Nails
Channel your inner artist and express yourself creatively with this new set of nails. To achieve this look, your manicurist will start with a neutral base shade. The sticky chrome surface will be cut into thin lines and applied to the nails and then covered with nail polish. You will feel like a modern-day Andy Warhol as soon as you step out of the nail salon.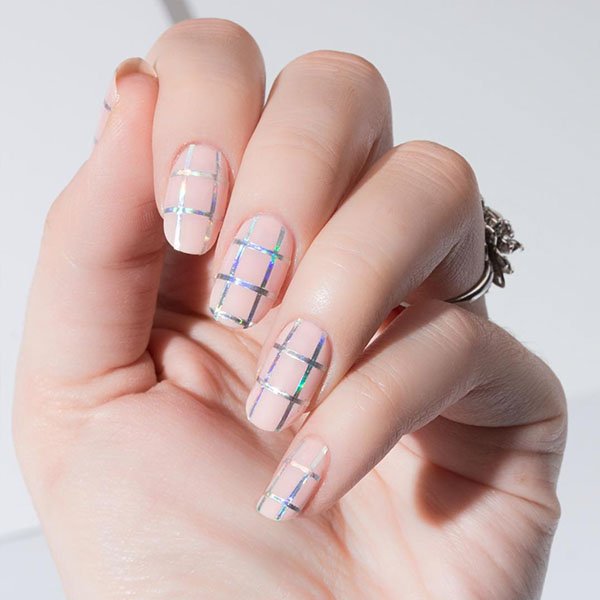 6. Chrome Leopard Print Nails
The timeless trend of leopard fashion has made its way into the world of nails. Whether you have almond-shaped nails or prefer the shape of a mountain top, this design will go with any look. You can create a chrome look with glued-on nails, or have a nail technician go gold and paint leopard spots on top. You'll get compliments left, right, and center with this gorgeous nail look.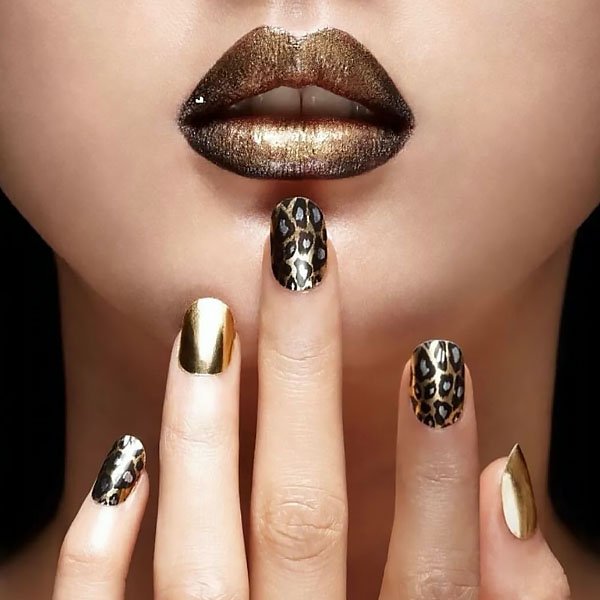 7. Chrome Nails + Glitter
What could be better than a shiny manicure with chrome nails? You can get creative with this design in both color application and nail shape. You have an unlimited choice of colors for both the base coat and the glitter top. Find simplicity and lightness in this chrome nail design.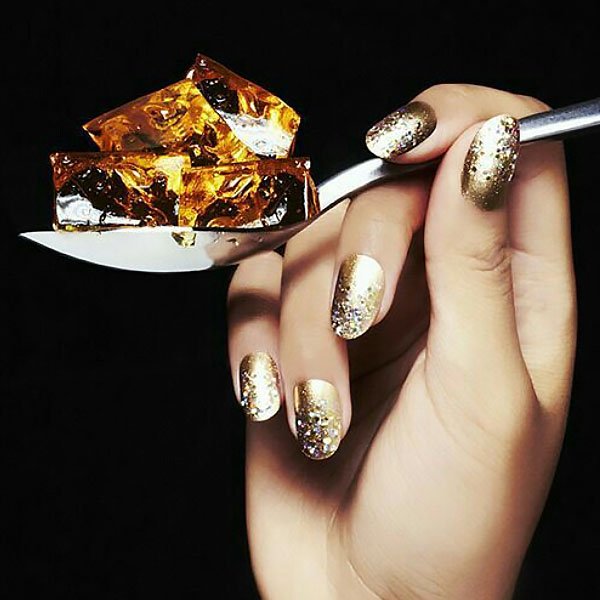 8. Gold Chrome Nails
The gold chrome design goes great with different nail shapes so why not try something new like a ballerina style for your next manicure. Add a twist to your everyday look with bright and bold gold chrome nails. This effect is created by applying chrome powder to a base yellow or white. After applying chrome powder, a shimmering effect appears. Depending on how much pressure you apply, you will see how much sheen will appear.

9. Holographic Pink Chrome Nails
Whenever we think of the word "holographic", it always evokes the image of outer space. The rainbow colors that appear when the nails are given a holographic effect are absolutely mesmerizing. Highlight your inner goddess with this fresh set of pink holographic chrome nails.

10. Holographic Silver Chrome Nails
If you want an extremely unusual yet very trendy nail look, then this holographic silver chrome nail design is perfect for you. When nails become holographic, a range of different colors can reflect off the nail. Since this design is out of the ordinary, you have extra creative freedom, so be wild or tame as you wish.