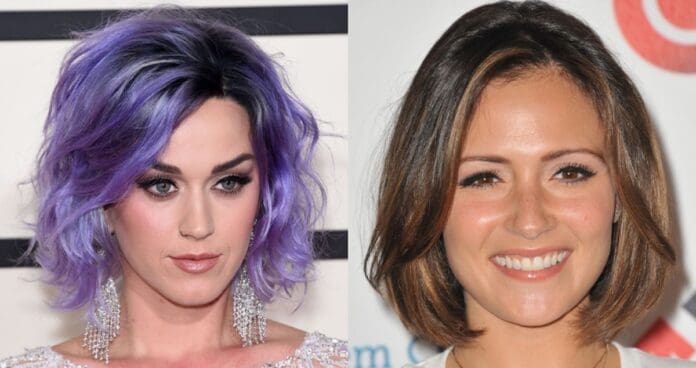 Bob haircut has been around for decades, and it never seems to go out of style. This is likely due to the fact that this hairstyle looks great on women of any age, with any hair texture and hair color. It's a versatile, classy and convenient hairdo that can still be updated for a modern look. Some bob haircuts can be styled in a variety of ways including updos, meaning it's a popular choice for women who want shorter hair but desire to hold on to their femininity.
#1: Sleek Straight Bob Hairstyle For African-American Hair
As actress Garcelle Beauvais shows us, African-American women can easily pull off any bob haircut done on relaxed hair. Garcelle's hair is straightened and parted with an off-centered parting for the classiest lob look you would ever come across.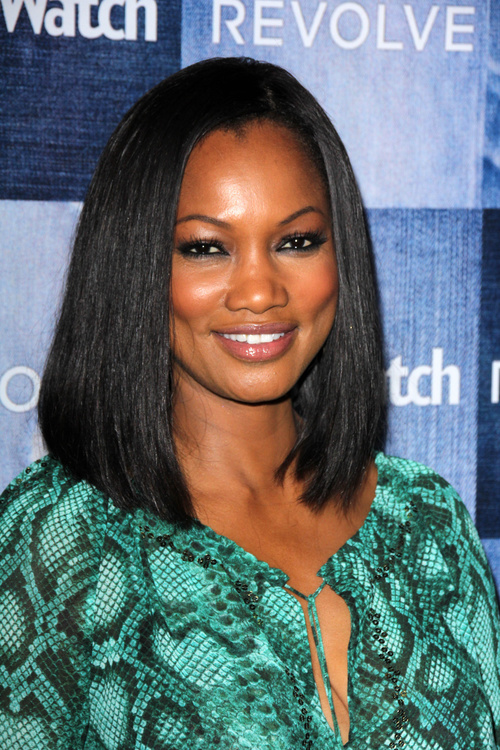 Helga Esteb / Shutterstock.com
#2: Classic Bob Haircut for Thin, Straight Hair
Nicole Kidman has rocked bob haircuts over the years, opting to straighten her naturally curly hair. When her hair is straight, it is much thinner – something curly-headed girls often rejoice in. This sleek, straight bob is classy without being too formal, and best of all – it's a very quick, manageable look.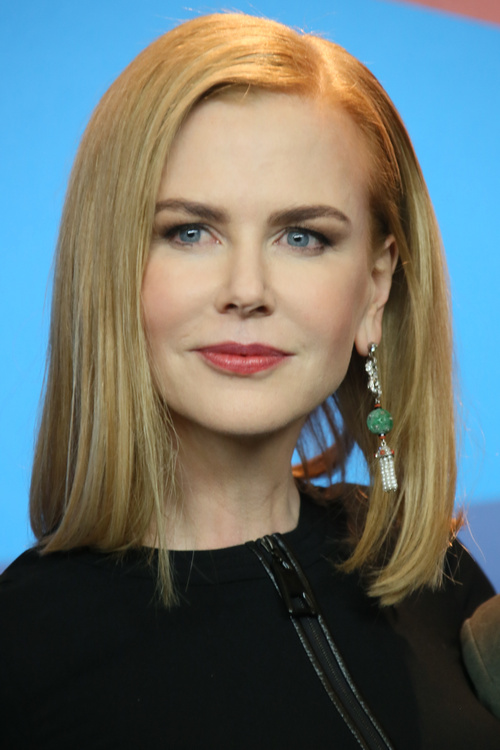 cinemafestival / Shutterstock.com
#3: Short Vintage Bob
Actress and director Angela Bassett sported a very classic bob haircut at a recent event. Her style is reminiscent of the original 1920s chin-length bob. If you have thick hair like Bassett's, go for a center part and be sure to use leave-in conditioner and some setting spray to maintain a sleek, stay-in-place-all-night style.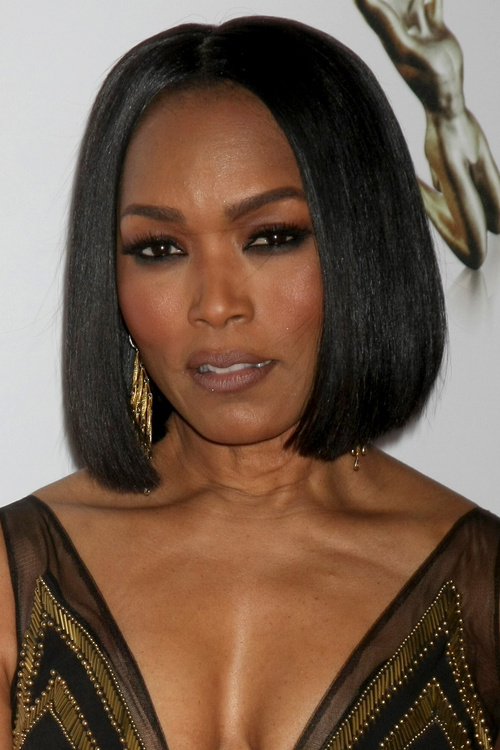 Helga Esteb / Shutterstock.com
#4: Classic Bob Hairstyle With Ombre
Dawn Olivieri showed off her ombre bob at the height of its popularity a few years back. However, this is a look that is still considered trendy and can be worn well on fair-skinned gals with medium textured hair. To get the look, ask your hair stylist to darken the roots of your hair down to the ears, and then use 1-2 lighter colors so the lightest color grazes the shoulders. The ombre hair color will frame your face and give you an edgy but sweet look.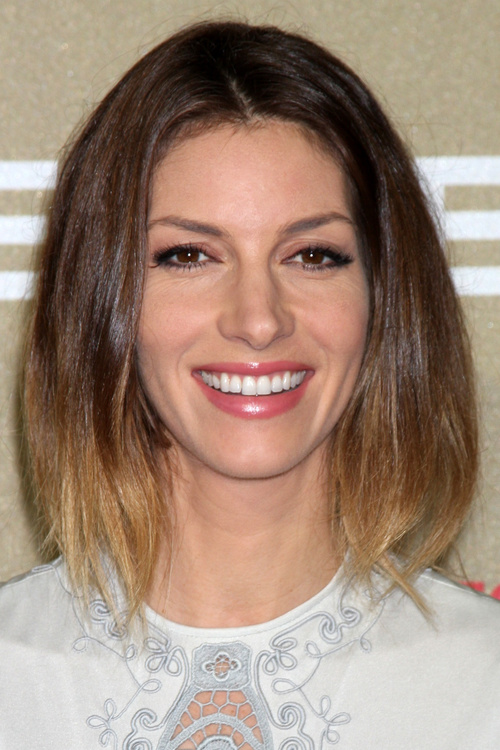 Joe Seer / Shutterstock.com
#5: Styled Volumized Bob
If you have enviable medium-textured hair like Brooklyn Decker, you can easily pull off this look. Brush hair into a deep side part, spritzing the underneath of the strands framing the face and forehead. Use a large barrel curling iron to lightly curl large chunks of side hair and then use setting spray to hang onto that well-executed volume.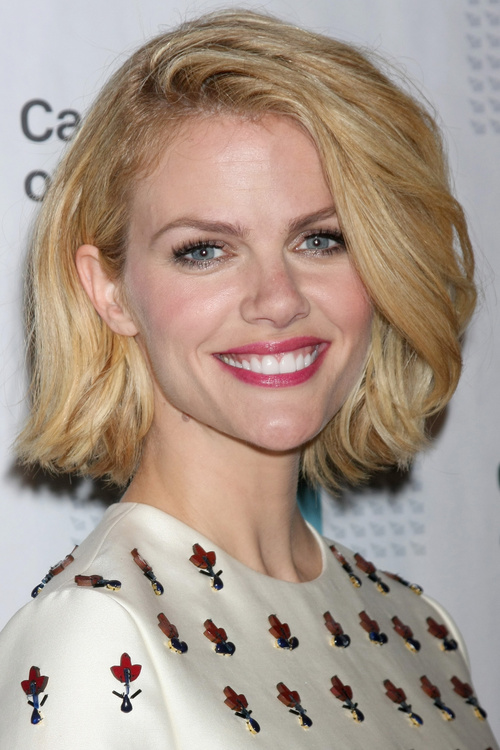 Helga Esteb / Shutterstock.com
#6: Classic Bob Haircut for Fine Hair
Kelly MacDonald makes the most of her finer locks by curling large sections with a curling iron. The smaller the iron, the tighter the curls, so go for a large-barreled tool for this look. Kelly's hair is also center-parted, but she still sweeps some bangs to the right side, giving the illusion of more volume.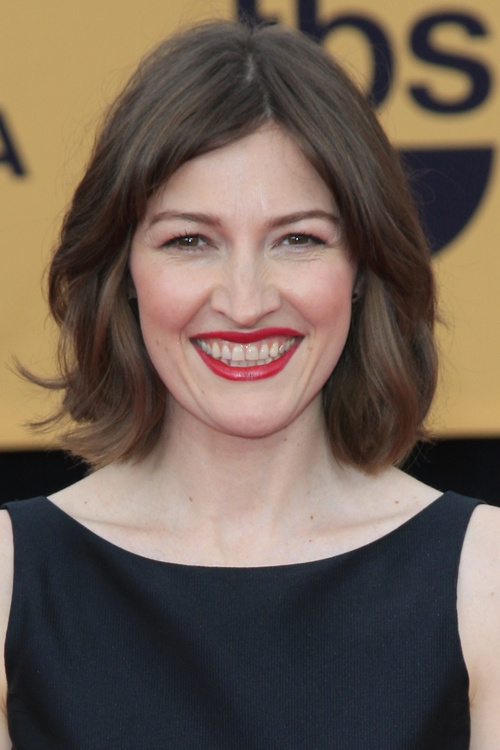 Helga Esteb / Shutterstock.com
#7: Faux Bob
Only want a bob haircut for a single night? Follow suit after Kate Hudson and use some spray and bobby pins to create this illusion. Kate has naturally curly hair, which deters from any harshness with this style, so if you have curls, too, then go ahead and let them flow free in choice places. Sweep the rest of the hair into a low side ponytail, wrapping and tucking the hair underneath the top layer. Secure at the nape of the neck with bobby pins and spray with setting spray.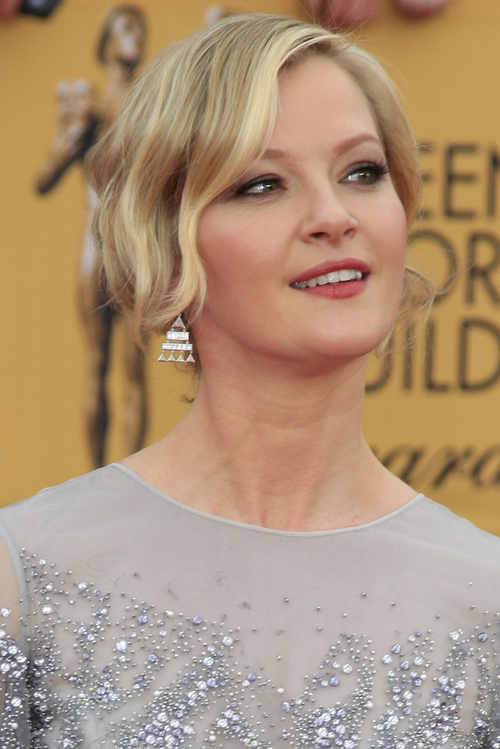 Helga Esteb / Shutterstock.com
#8: Beach Wave For Classic Bob
Combine casual waves with a sleek chin-length cut like Rosamund Pike did at this year's film festival photo op. Use a medium-barrel curling iron for smooth volume. A deep side part will create a more dramatic look without going overboard.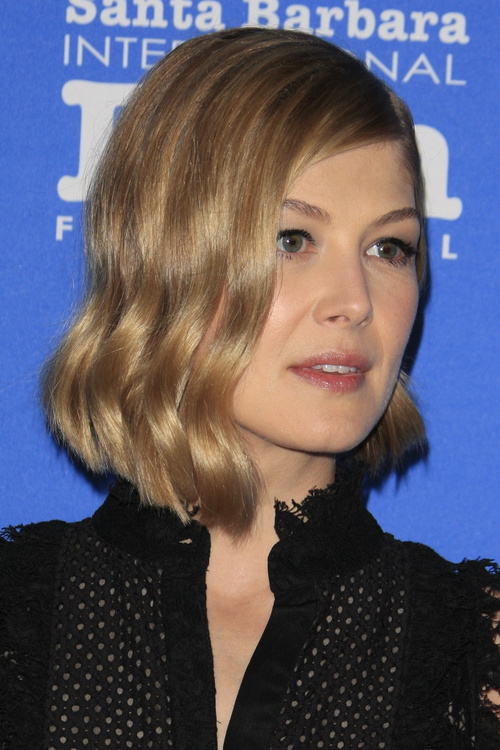 Phil Stafford / Shutterstock.com
#9: Color Savvy Bob
Italia Ricci rocked a recent bob hair style by really utilizing every strand. Her multi-colored hair in various brown hues really framed her face and brought further dimension to the style. Bob haircuts often risk looking flat and unexciting, so adding a pop of highlight or color dimension is always a great option.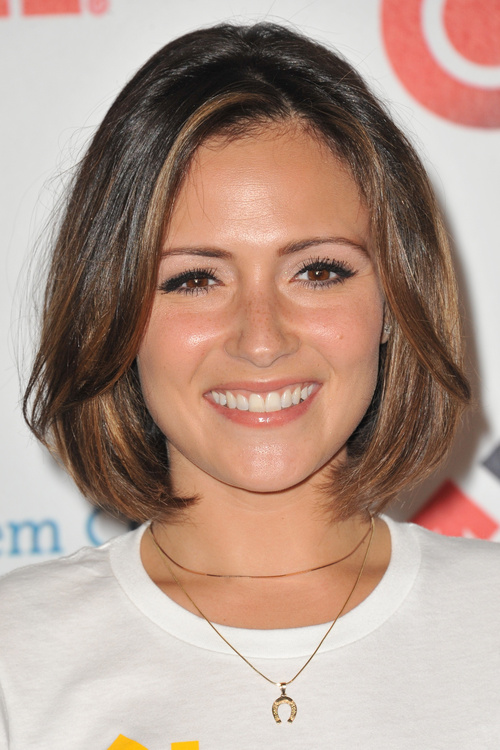 Jaguar PS / Shutterstock.com
#10: Casual Classic Long Bob Hairstyle
Keltie Knight brought a relaxed and modern style to her growing-out bob hairstyle at an autumn 2014 Hollywood gathering. Using a large-barrel iron and light hold setting spray, she opted to curl hair away from her face as opposed to towards it, as many bobs usually do. This provides the illusion of hair being longer than it actually is – a major plus for those who are currently rocking their bob haircuts in the often-awkward "growing out" phase.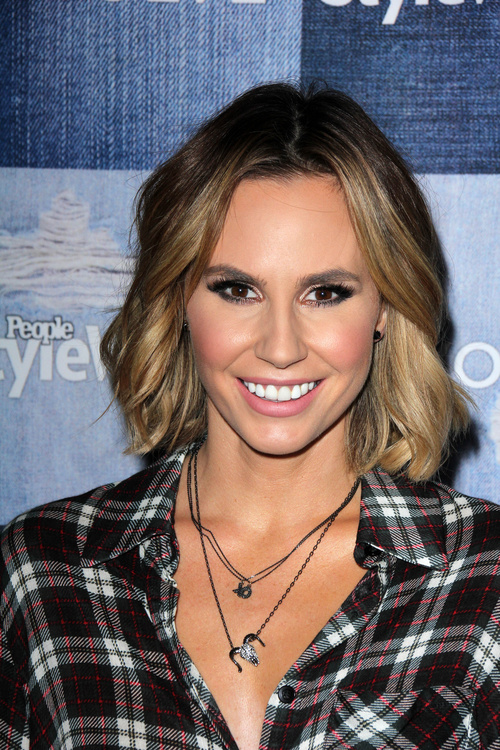 Helga Esteb / Shutterstock.com