11. SUBTLE BLONDE HIGHLIGHTS
If you have natural waves in your hair, don't automatically reach for the curling irons in order to get those bouncing curls. Constantly using heated styling tools is not very good practice for your hair. It will cause it to become dry, brittle, and very damaged. Rather than relying on those, add some highlights to help accentuate your natural waves. Encourage them to come out a little more with some scrunching with your hands, and some mousse or styling product of your choice.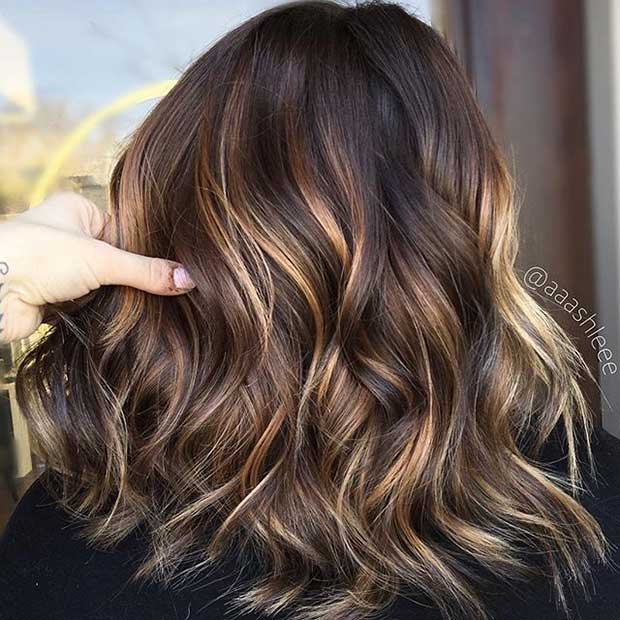 Instagram / aaashleee
12. BALAYAGED DARK HAIR
How about a touch of gold in your beautiful brown hair? This beautiful look – balayaged dark hair – has got a beautiful blend of different blonde tones, ranging from golds to rose golds, a slight tinge of copper, and the most beautiful caramel shades too. That's the best way to get hair that really stands out – go for as many dimensions as possible. You'll want to the transition between shades to be as fluid as possible.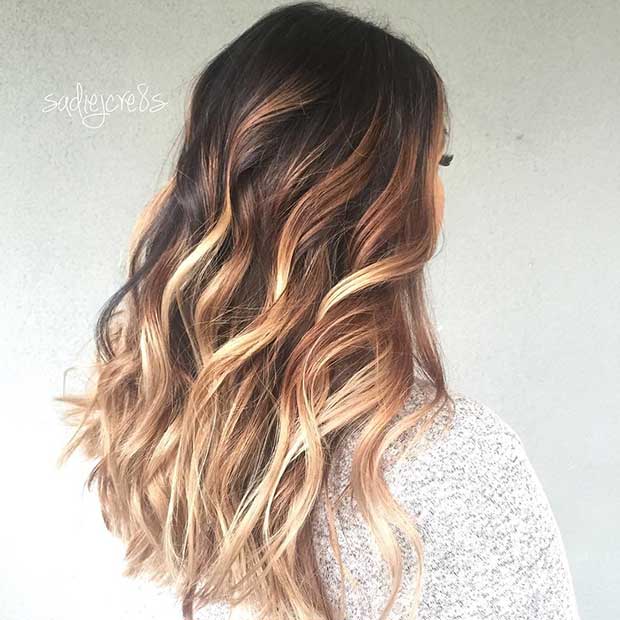 Instagram / sadiejcre8s
13. SANDY BLONDE
There's such a subtle gradient in this sandy blonde on dark hair look, you'd barely even recognise it was there. It definitely makes one hell of a difference! Go for as natural as you dare on the roots, combining a wonderful rich red tone to the centre. Then lighten into that bubbly blonde, with just the slightest touch of platinum for good measure. It's stunning, that's for sure.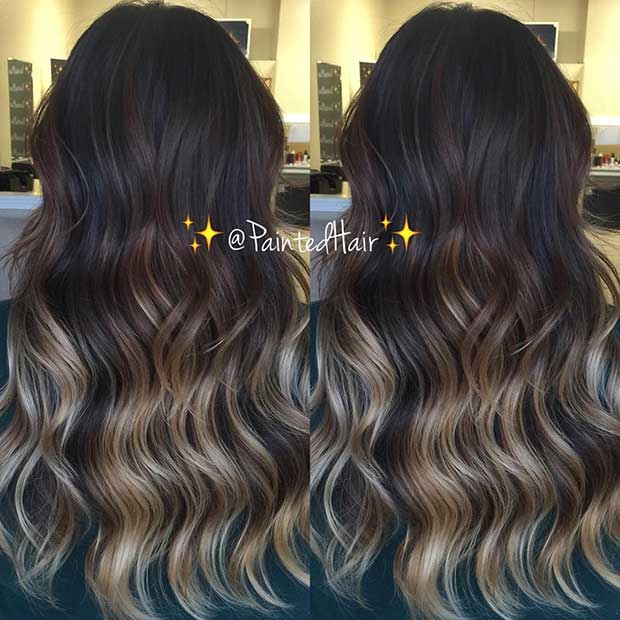 Instagram / paintedhair
14. COLOR MELT
A colour melt is a melt of colour together – it's basically fluid, like melting two chocolate liquid shades together. Molten browns with rich caramel blondes is the trick behind this stunning blonde highlights for dark hair look. Once again, as we previously suggested, the majority of those face-framing highlights have been added to the front of the layered look.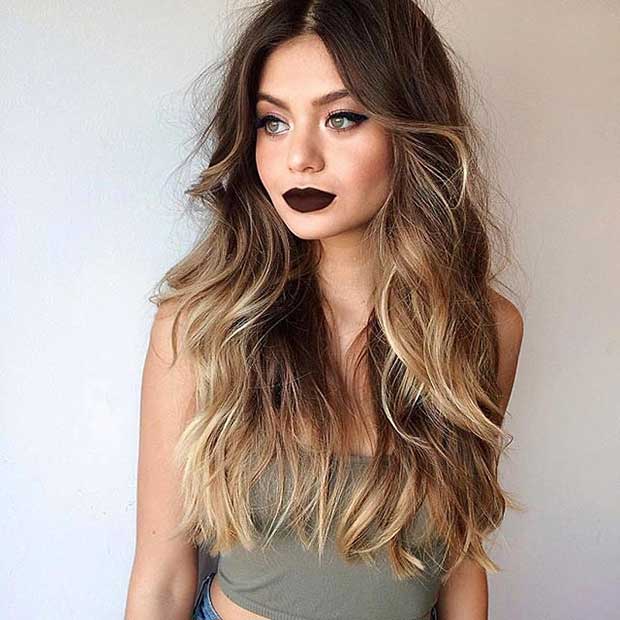 Instagram / cemgumush
15. VIBRANT PALE ENDS
If you want a really vibrant and bold shade towards the ends of your hair, you'll need to be prepared for the lightening treatments before hand. That's definitely the case if you have very dark hair naturally, in which case you may require separate and multiple sessions to get the desired effect. You'll need to bleach to go light, and that means making sure your hair is in good condition to start with. Plenty of conditioning treatments, ladies, and make sure you have the right products to care for your hair afterwards too.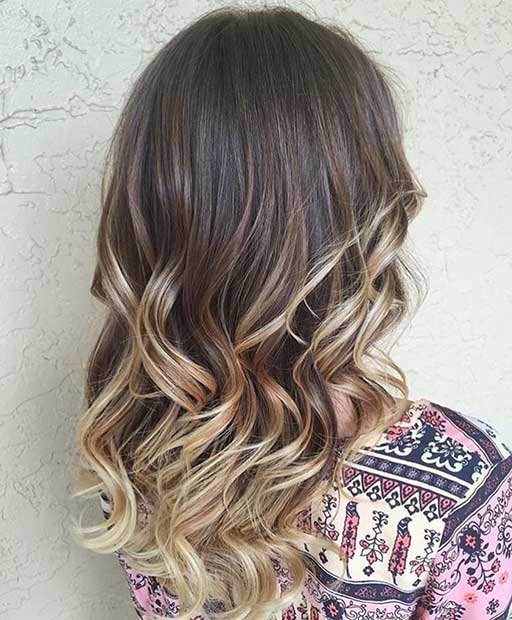 Instagram / mastersofbalayage