16. FACE FRAMING HIGHLIGHTS
Remember we said about those face-framing highlights? Well, this look shows you a rather extreme way to do it. If you can only go lighter in the smallest of sections of your hair, make your face and the ends the sections you opt for. It'll have the biggest impact on your locks.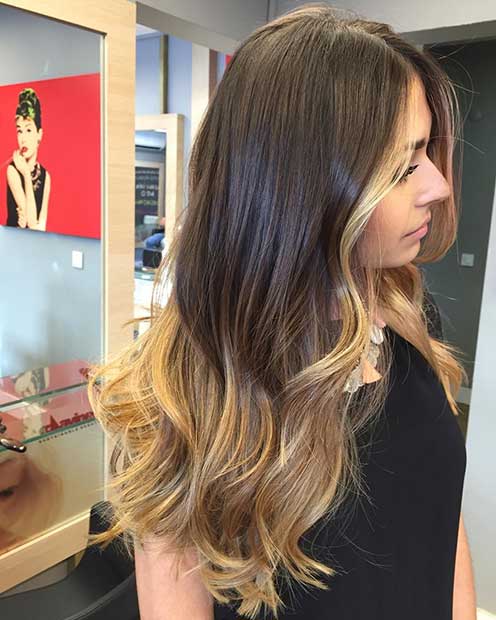 Instagram / emrahdemircii
17. CARAMEL + BLONDE
To keep these beautiful blonde highlights for dark hair as long as possible, the right products are essential. Make sure you're using a blonde-specific shampoo to really bring out those beautiful lighter tones. Once again, make sure you're using plenty of conditioner. When you go lighter, you definitely can't skip that stage of your hair care regime.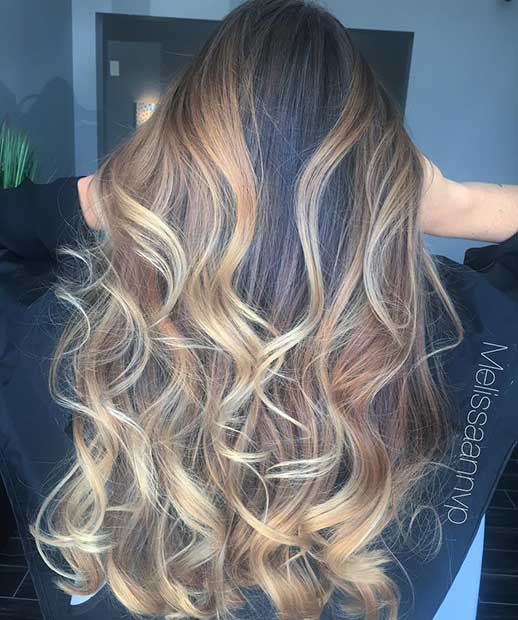 Instagram / melissaannvp
18. DARK BROWN BASE + BLONDE ENDS
If you do want to go for a shade that won't work well with your skin tone, keep the shade right to the very ends of your hair, as far away from your face as you can go. This gives you the opportunity to play around with more shades, without worrying about having to change up your entire makeup routine. This dark brown base with blonde ends is a great example of that.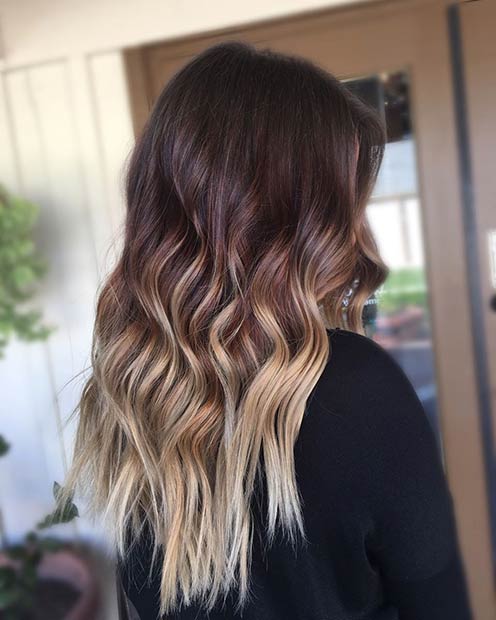 Instagram / jleighwebdoeshair
19. SOFT BLONDE LOWLIGHTS
If you've always wanted to go for a more copper hue to your 'do, forget all the rules like Kate Bosworth did (and does regularly). Do what you like. You can easily include red tones into a balayage blend like this. It gives you a chance to rock the shade without it being too much.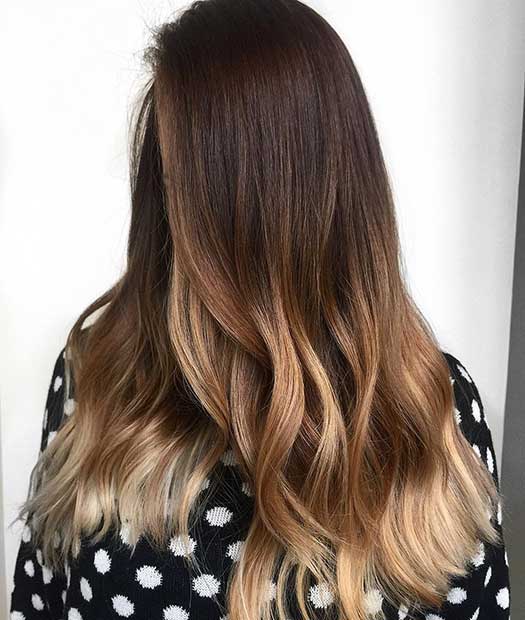 Instagram / prettylittleombre