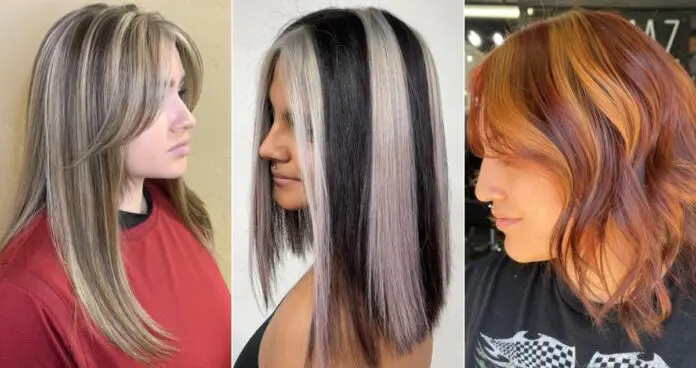 The late '90s and early '00s beauty trends are undoubtedly experiencing a real revival at the moment. Now we're more inspired by the past than ever, especially when it comes to hairstyles, like, for instance, bold chunky highlights. If you are skeptical of this trend because of its original version, you probably haven't seen how stunning chunky highlights may look! So, sit back and enjoy our ultimate compilation of the trendy chunky highlight ideas to get some inspo for your future style. Chunky highlights, also known as money piece highlights, are the favorite trend of all celebrities who keep up with the latest fashions. Unlike the '90s chunky highlights, which resembled of zebra-looking stripes, the 2022 version is more of face-framing ribbon highlights that continue throughout the strands. Kylie Jenner, Jennifer Lopez, Kim Kardashian West, and Dua Lipa have already impressed everyone with their amazing face-framing pieces, and if you wish to join them, here are some gorgeous styles to go over.
What Are Modern Chunky Highlights Like?
#1: Chunky Blonde Highlights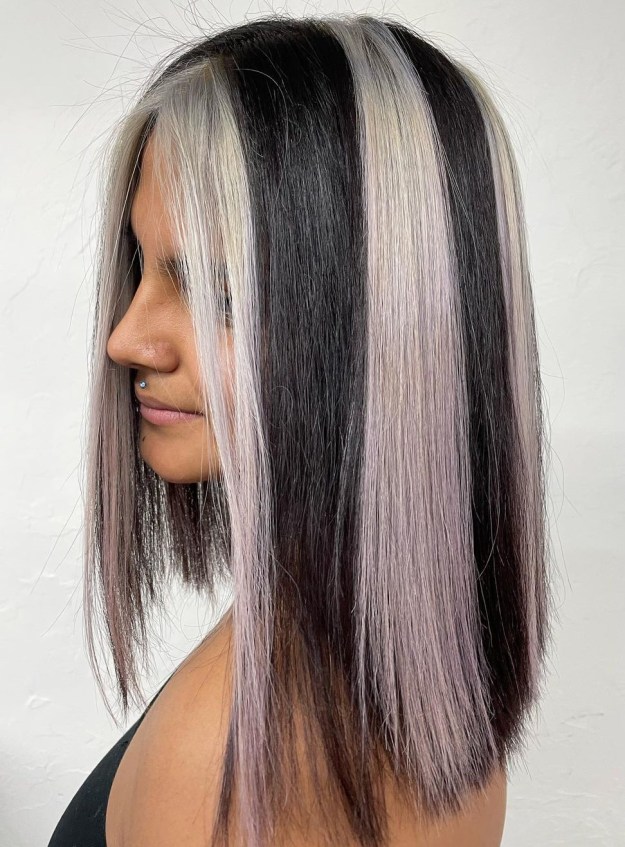 Do you remember the iconic chunky highlights Kelly Clarkson wore back in the '90s? This style is a modern version of the popular trend. Upgrade your chunky blonde highlights with a pastel pink balayage to emphasize that this 'do is from 2022, not the '90s.
#2: Dimensional Copper Highlights
Copper is one of those hair colors which are on trend right now, but if you don't want to dye your locks in one hue, you can experiment with vivid chunky highlights. Perfect for baddies who want to step up a classic copper shade.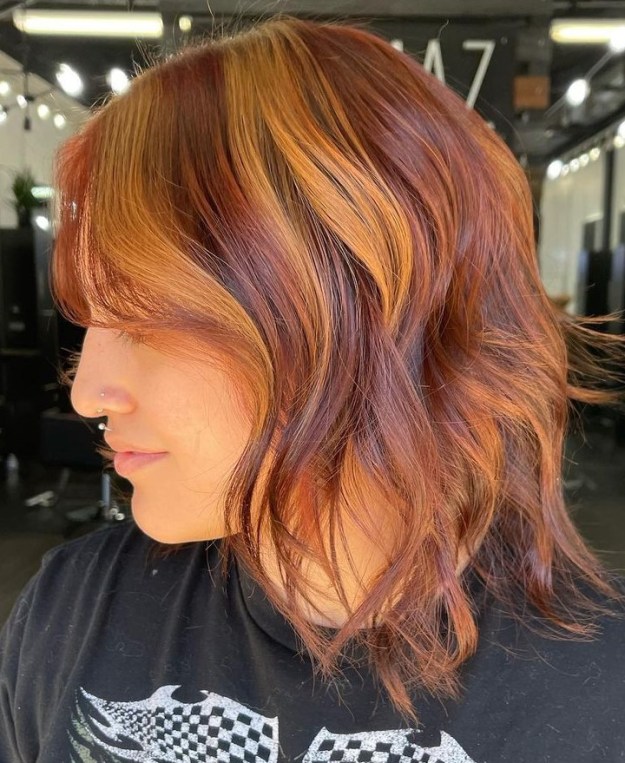 #3: Chunky Ash Highlights
If this look makes you want highlights in your hair, then you know how to refresh your hairstyle! The cascading ashy hues will add lift to your dark roots and visually thicken your thin locks.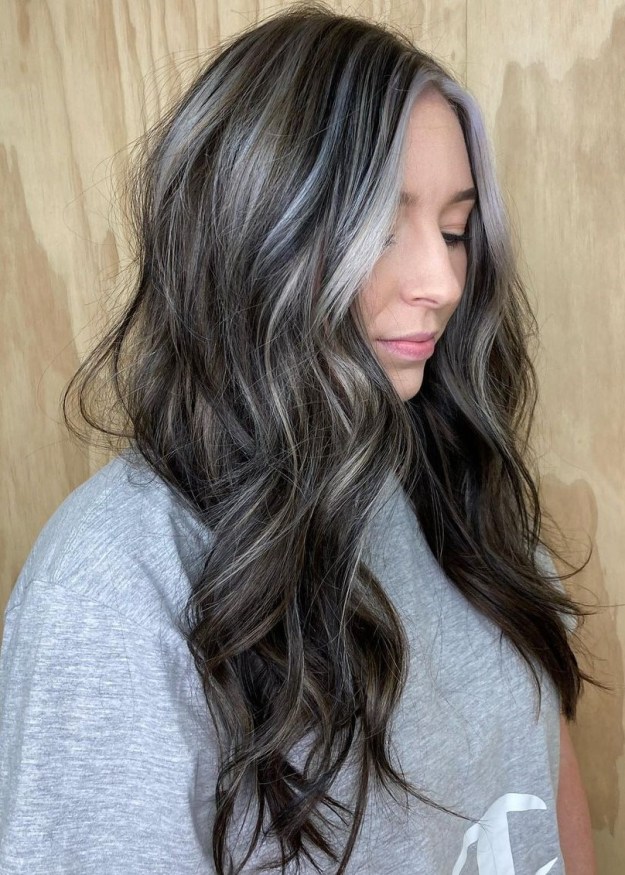 #4: Chunky Highlights on Curtain Bangs
Give your fine straight hair extra volume and thickness by mixing your natural hair with chunky blonde highlights. With a curtain fringe, your 'do will look even more voluminous, plus it will help to highlight the facial features.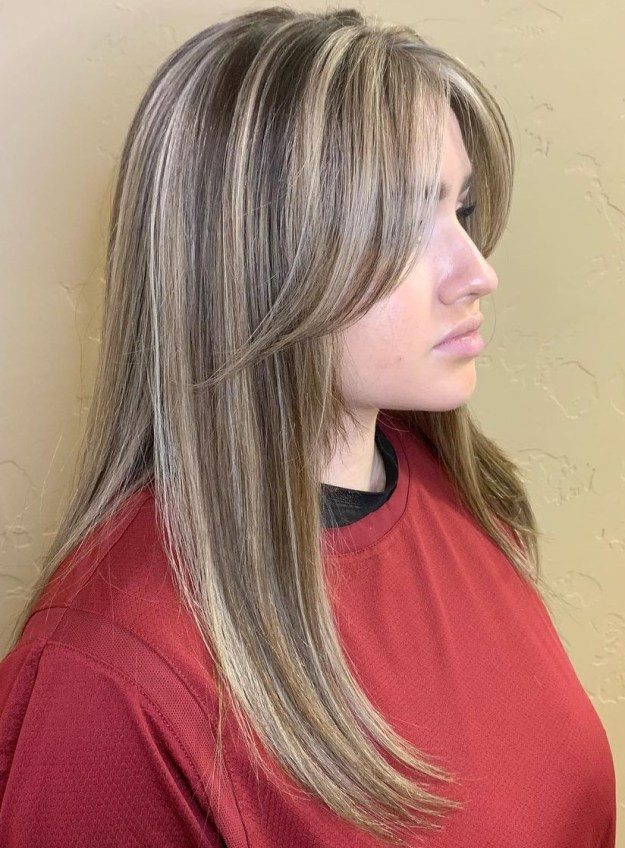 #5: Neck-Length Hair with Money Pieces
These blonde face-framing strands on brown hair look adorable! Chunky highlights will give an extra dimension to your mane, taking your neck-length brunette locks to the next level.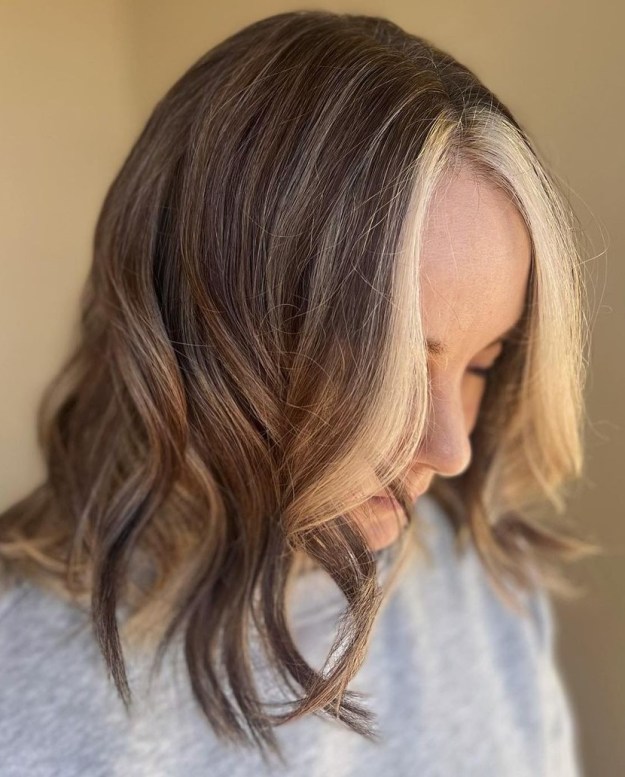 #6: Black Hair with Contrasting Money Pieces
Sometimes all you need to revive your cut is just a touch of color here and there. Choose a light contrasting hue to brighten up your look and set your dark hair ablaze. In addition, it pairs well with virtually all skin tones.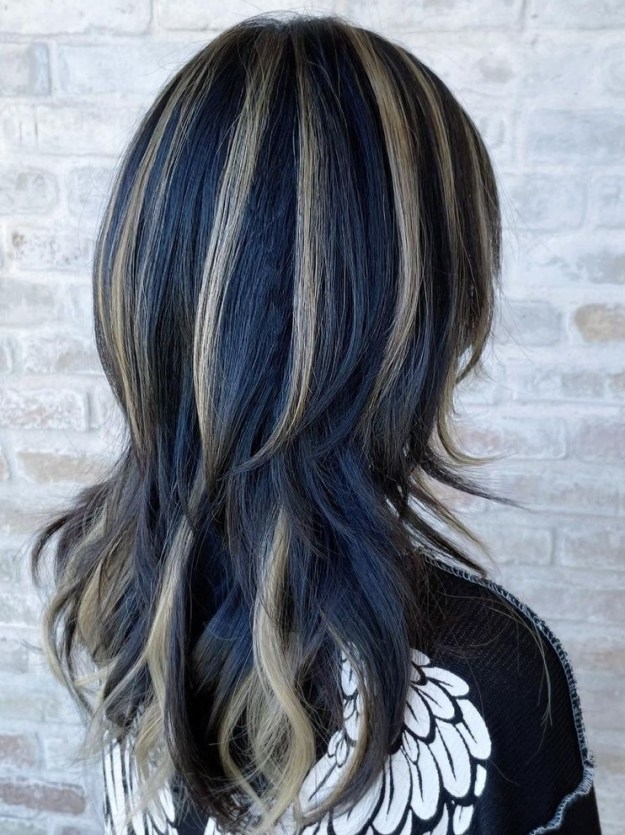 #7: Soft Blonde and Caramel Highlights
Prefer a highlighted look that will ideally blend with your brunette base? Select soft caramel highlights that offer a subtle dimension. Also, incorporate blonde face-framing highlights into your darker hair color to complement the skin tone.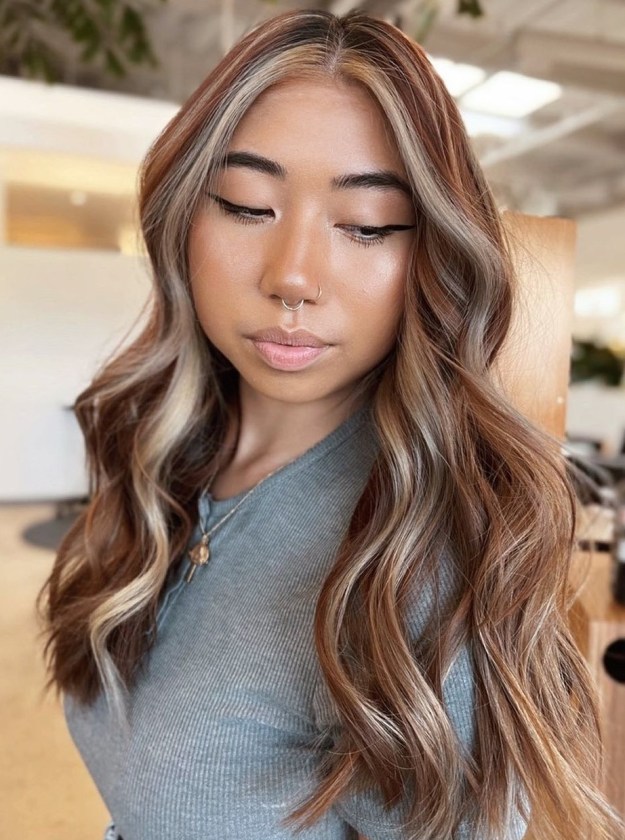 #8: High-Contrast Chunky Ribbon on Dark Hair
If you think your hairstyle is not impressive enough, add a money piece on the front of your hair. Dye this chunky ribbon in a completely different hue to make a beautiful accent that will contrast with the rest of your hair.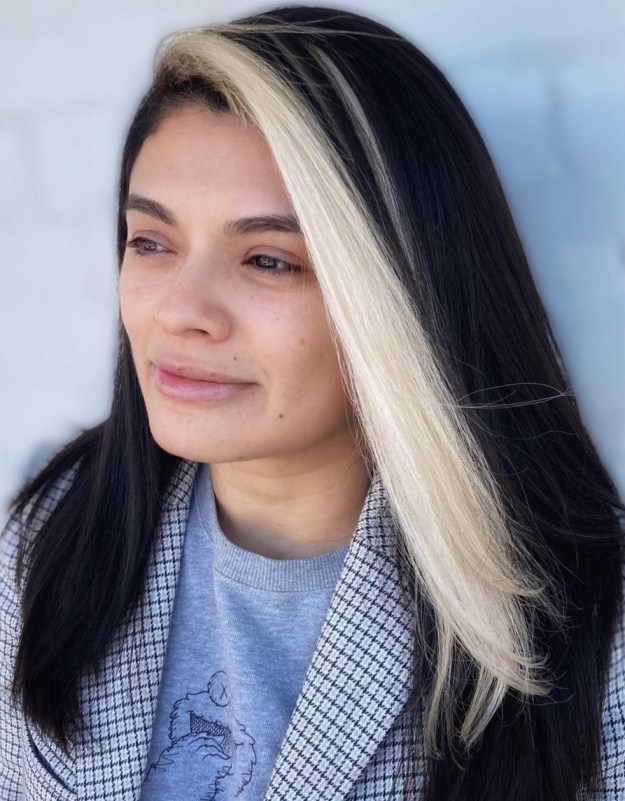 #9: Curly Hair with Blonde Highlights
The stripy waves in honey blonde are truly captivating! Add points of attraction to your medium-length hair with curly styling and blonde money pieces.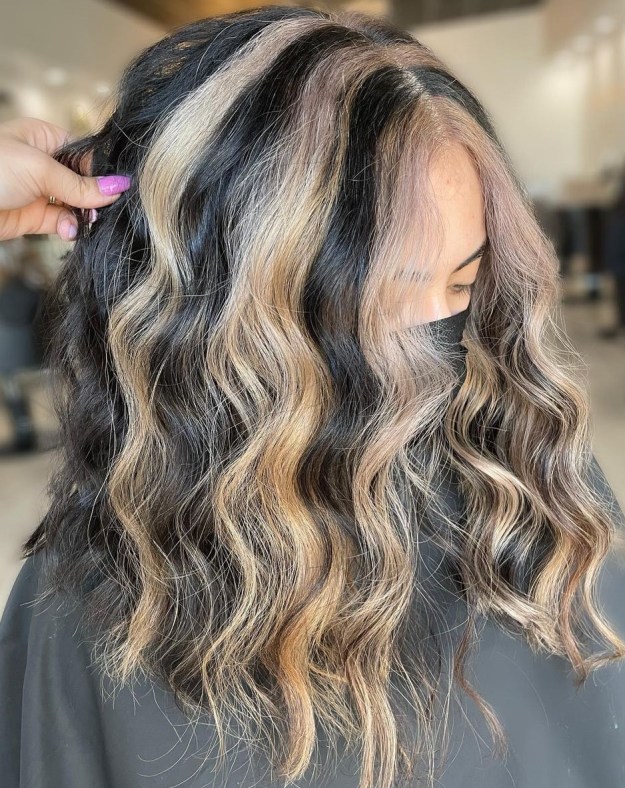 #10: Gorgeous Golden Copper Locks
You don't have to dye all mane in a bright color to draw attention to your wavy mid-length cut. Highlight individual locks with a golden copper hue to complement your primary hair color. This cool look will definitely turn heads!