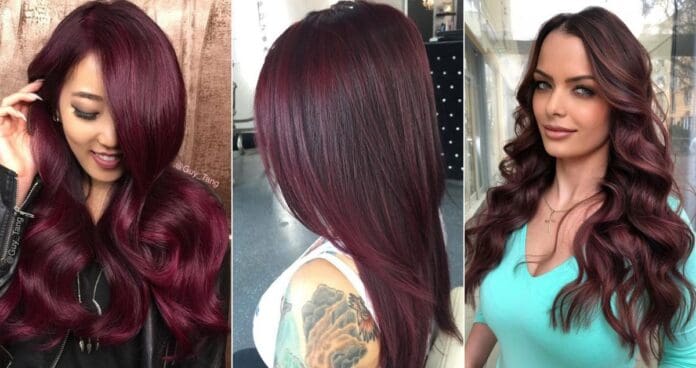 Ever felt down about yourself because of your "Plain Jane" brown hair? Well, we have some great news for you! There's a simple solution. Mahogany hair color has everyone raving and running to the nearest salon to dye their locks and join the mahogany brunette crowd that's waving its way through today's trends. Take a look!
Mahogany Hair Color Inspiration
A rich blend of brown and red gives a saturated mahogany hue that is an excellent addition to a dark red-brown hair color palette. Many hair color charts also feature burgundy locks, which have brown and purple hues mixed in, as a variation of mahogany hair color. See them all in our gallery to ace the intricate deep color and select the best hue for your locks.
#1: Dark Mahogany Hair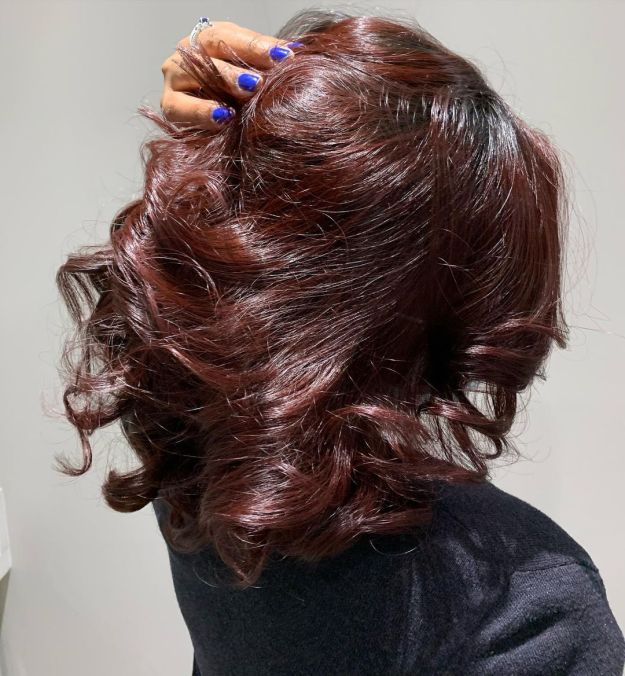 If you prefer natural hair colors but want to tap into the mahogany hair color trend, you can go for a slight mahogany tint on dark brown hair. Subtle mahogany looks really elegant and chic, and can noticeably juice up your natural hair color.
#2: Mahogany Balayage
This gorgeous hair color is the result of mahogany balayage on a dark brown base. The secret of this bombshell look is the mahogany hue with a cool plum undertone that suits virtually all complexions, from the palest to the darkest of skin tones.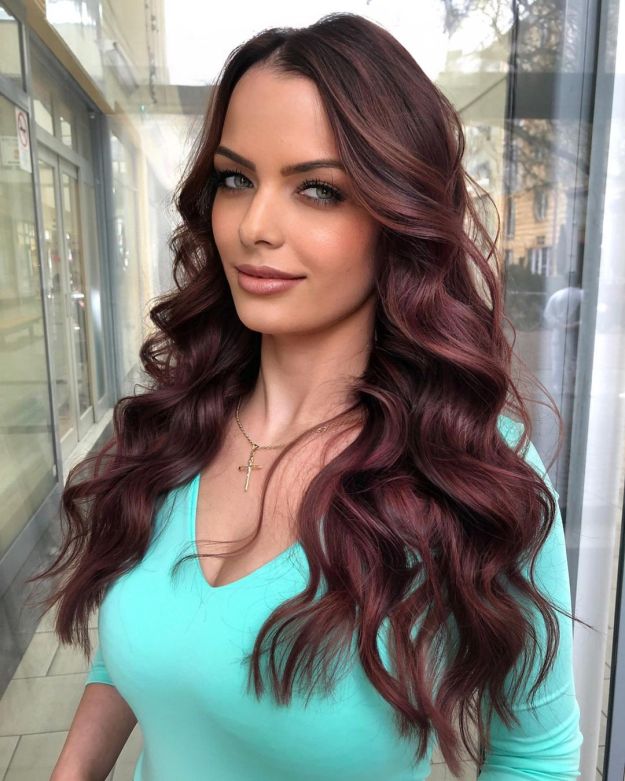 #3: Red Tones Rock
This splendid combination of mahogany highlights of different shades is sure to turn heads. If you're a determined redhead but are a bit sick and tired of your usual red, consider switching to a warm mahogany red shade, the more hues the better.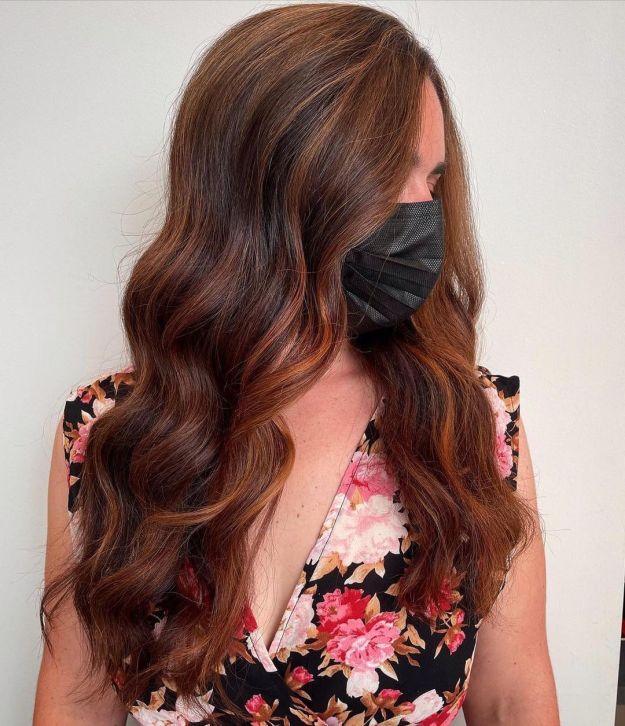 #4: Copper Mahogany Highlights
Mahogany highlights may be your best choice if you want to enhance your natural shade with a bright, vibrant touch. Copper mahogany strands look absolutely stunning on long dark hair, soft waves adding a chic dramatic finish.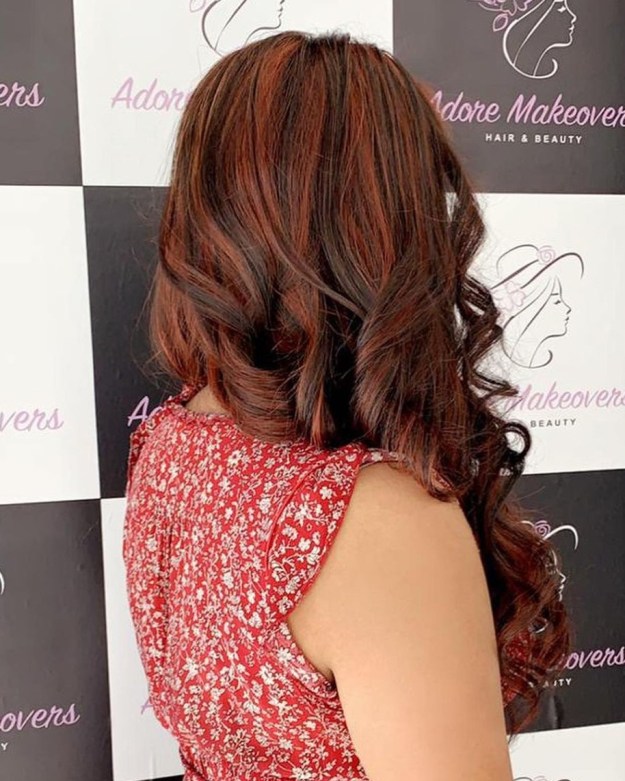 #5: Dark Mahogany with Copper Highlights
Dark, rich mahogany shade coupled with soft waves is all about elegance and style. To make your mahogany hair color look more interesting and add a vibe of youthfulness, you can add a few copper highlights. Pre-lightening saves the day if you have darker hair, helping achieve the desired brightness.
#6: Mahogany Ombre for Curly Hair
The mahogany hair color is an awesome way to show off your bouncy natural curls. If you aren't sure whether mahogany hair is really what you want, you can opt for a mahogany ombre that allows for easy growing out. This is a great example of a mindblowing curly ombre perfectly pairing bright red mahogany ends over an auburn base.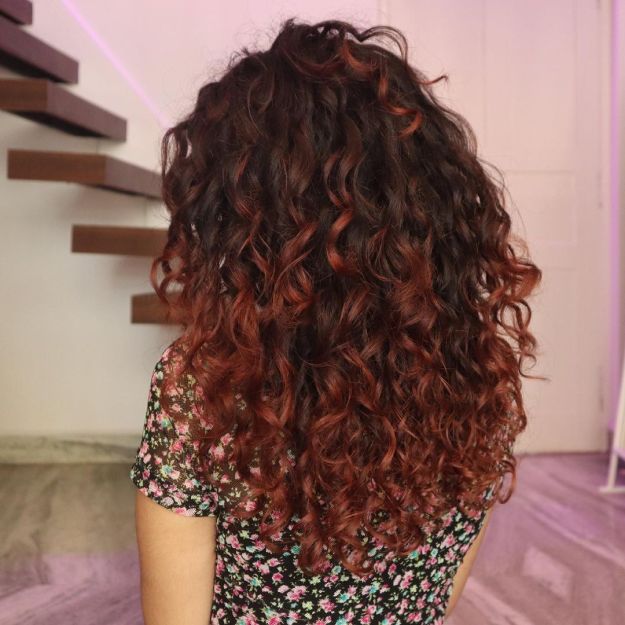 #7: Deep Mahogany
If you aren't a fan of red tones, deep mahogany color with cool undertones is a decent way to embrace the mahogany hair color trend. However, remember that this hair color is far from low-maintenance. To keep your perfect shade of mahogany on the cooler side, you might need to reconsider your usual hair care routine. Using color-safe shampoos and protective products for heat styling should become your mantra.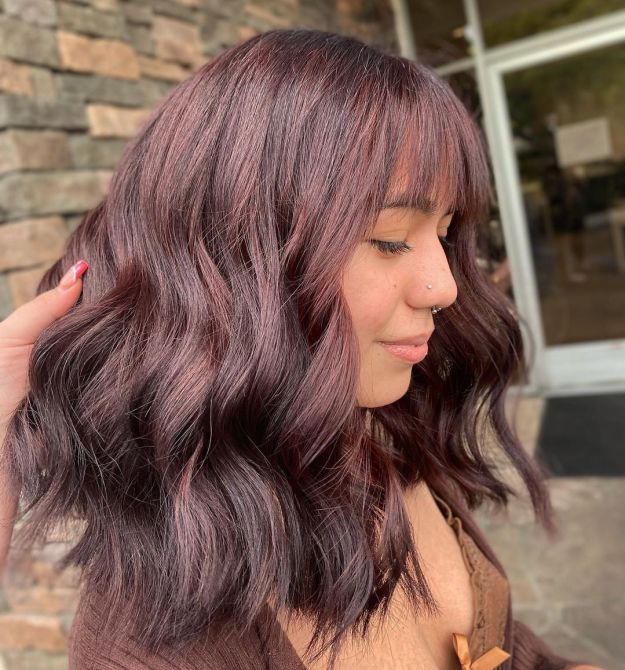 #8: Light Mahogany Hair
The light red mahogany hue beautifully flatters a darker skin tone and the kinky texture of natural hair. Mahogany creates a totally different feeling on short curly hair, helping you achieve a bold yet sassy look.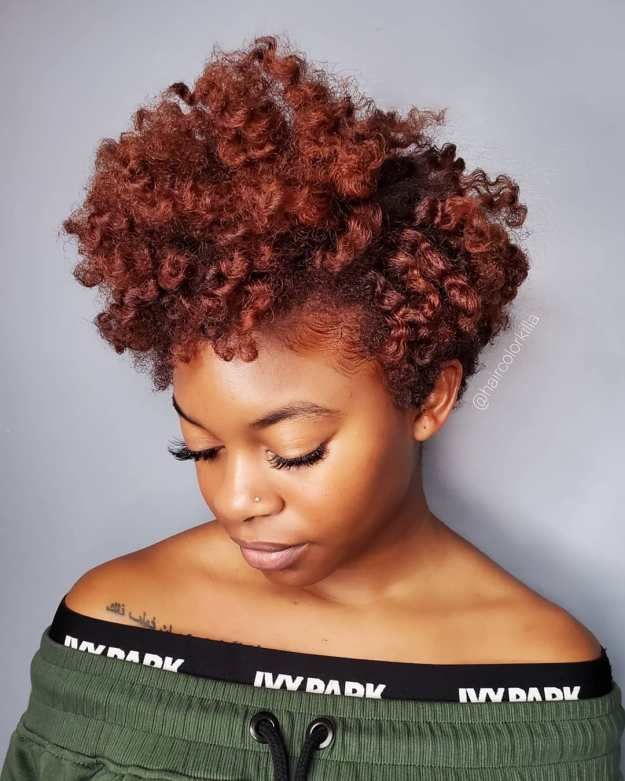 #9: Messy Mahogany Balayage
This impressive dark mahogany balayage might be your best solution if you're willing to add just a hint of color, without going too light or too bright. The mahogany streaks are distinctive enough to add some dimension, but still so subtle in their blending with the natural hair color.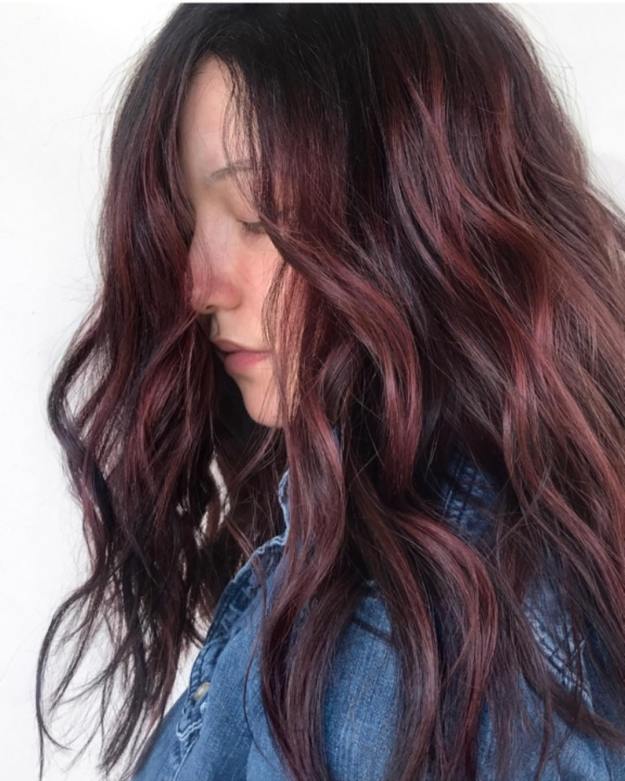 #10: Red Mahogany Hair
Looking for ways to brighten up your naturally dark hair color? Consider mahogany balayage, which works exceptionally well on long hair, both straight and wavy. For a more informed choice, do research on which mahogany shades — cool or warm — will match your skin tone best.