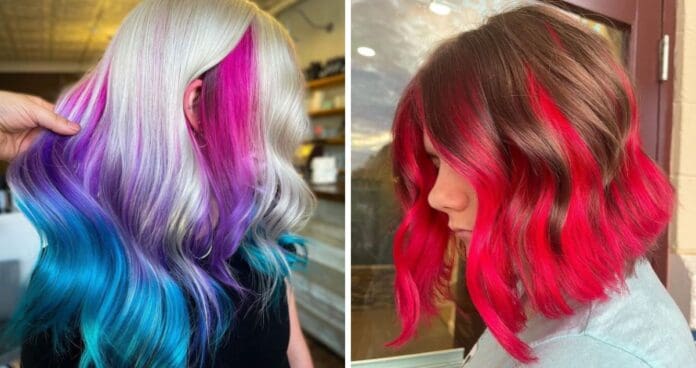 Underlayer hair color, also known as the peekaboo or color blocking trend, is the perfect way to have that pop of fun color without the full commitment. These combos can be as subtle or as in your face as you want through using different placements and color palettes. There is no end to the amount of creativity that can go into these hairstyles! Here are 20 different fun under layer hair color looks that are guaranteed to catch everyone's eye.
#1: Candy Apple Red
Spicing up natural brown tones with a thick underlayer of bright red is a fun way to completely change your look. With this vibrancy you'll be sure to turn heads your way!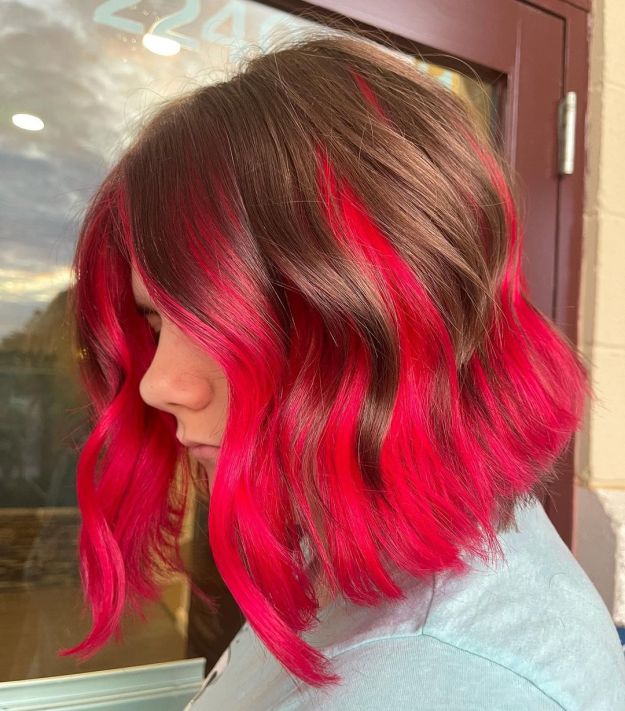 #2: The Best of Both Worlds
Dark hair with this gorgeous glowing icy white blonde popping underneath can give you the best of both worlds without the trouble of high maintenance. No need to worry about roots when they're hiding underneath!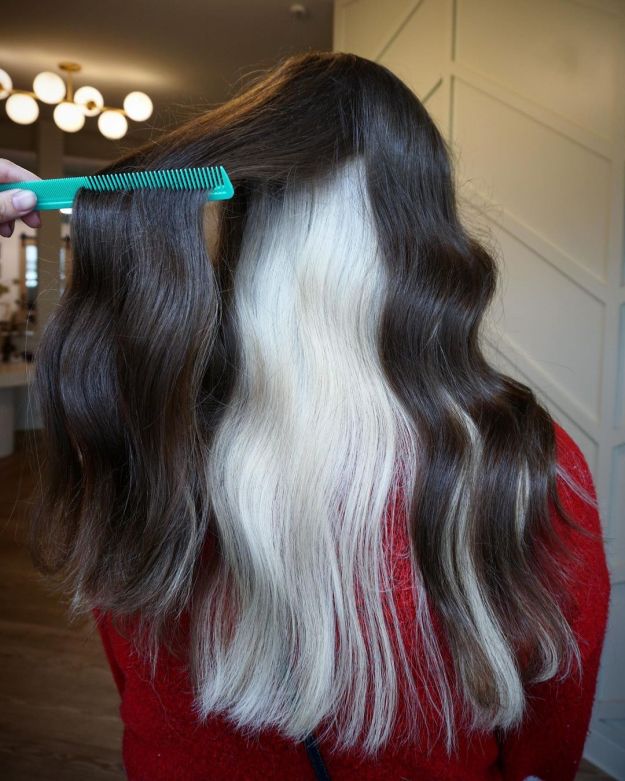 #3: Mermaid Peekaboo
Adding multiple colors is such an exciting way to bring out your creative side. These different hues combined create the perfect color melt to show off under any hair color.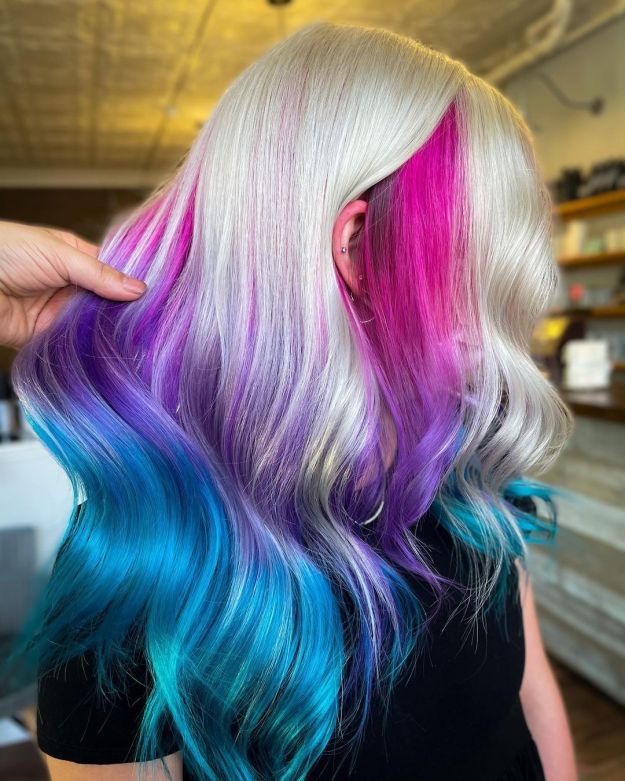 #4: Spooking Vibes
This dark and orange combo keeps me in spooky season all year long. This black color contrasts perfectly with orange. A perfect way to stand out!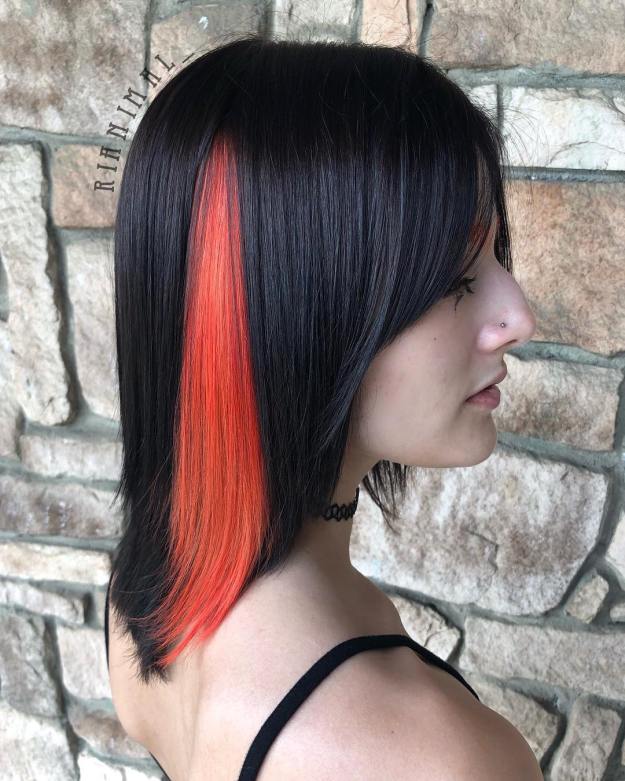 #5: Purple Rockstar
Purple is the perfect starter color for anyone wanting to dip their toes in the vivid hair color world. Goes perfectly with any natural color and with a placement like this, it looks awesome in a braided style.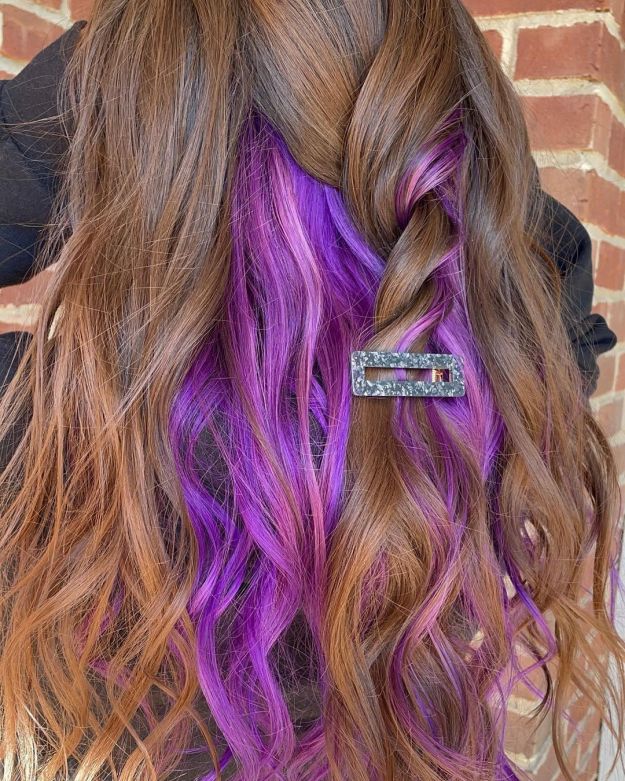 #6: Subtle Statement
This subtle piece of hair dyed canary yellow really makes this awesome haircut even more awesome. An edgy cut is always paired best with an edgy color.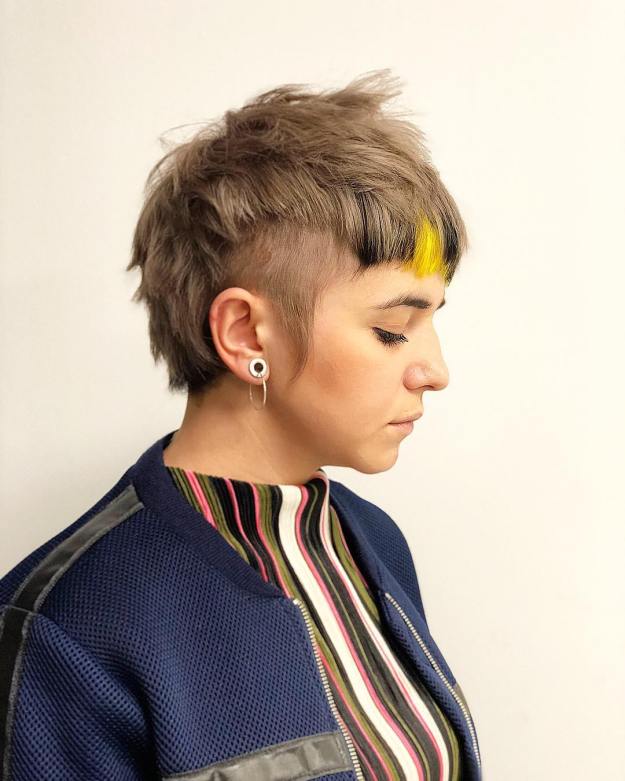 #7: Ice Queen
Cool tones and an icy blonde always complement each other. This light blue can turn any icy babe into an ice queen.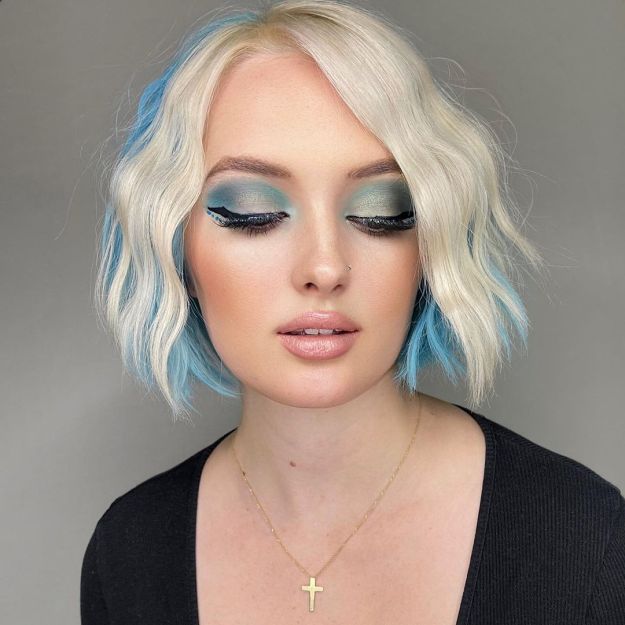 #8: Curly Pop
There is nothing more beautiful than a head of natural curls. This underlayer halo placement of color can make your curls pop even more.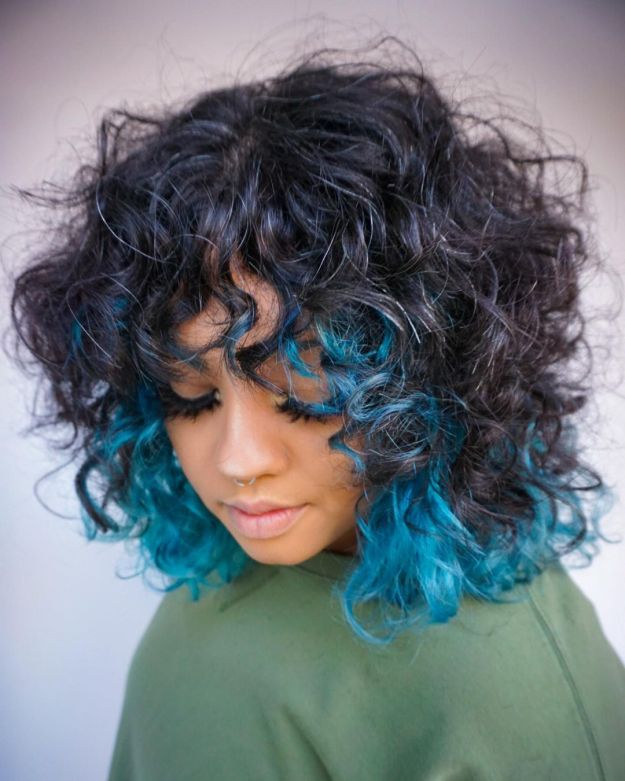 #9: Rainbow Road
There is nothing more fun than rainbow hair. This technique of mid layer color can even look almost iridescent when you see the pops of rainbow coming through your natural base color.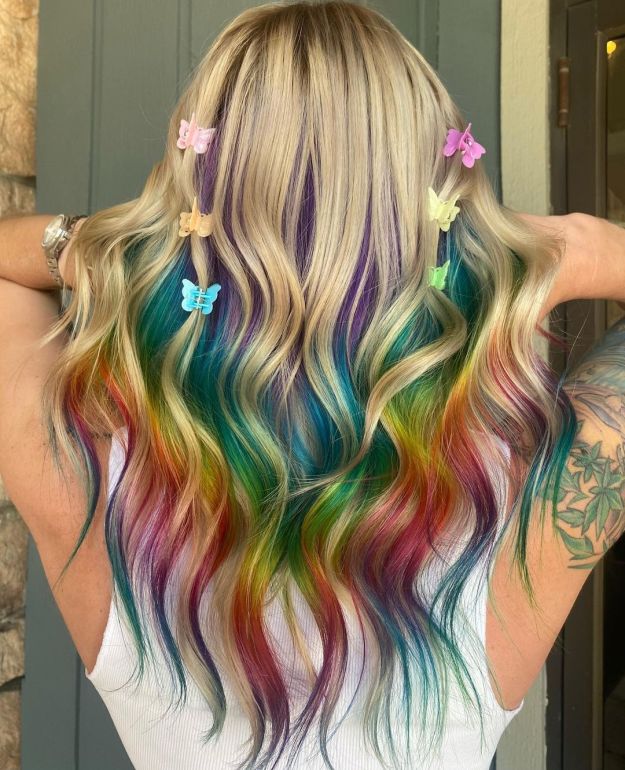 #10: Emerald Green
This rich green color pairs so well with a dark brown color. This color peeking through is such a refreshing and bold accent.