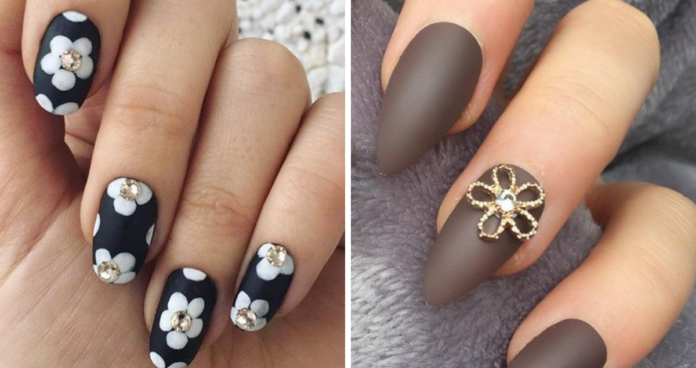 Matte nails should be first on your list for your next salon visit. In addition to being on-trend, they are also sleek, sophisticated, and a thinner option for professional babes. From deep shades to ombre, coffin nails to almond-shaped, we've rounded up the most gorgeous matte nail designs you'll love.
1. Matte Black Nails
Matte black nails are the ultimate form of sophistication, with just a bit of edge. Keep it simple with no embellishments or patterns for a sleek and elegant look.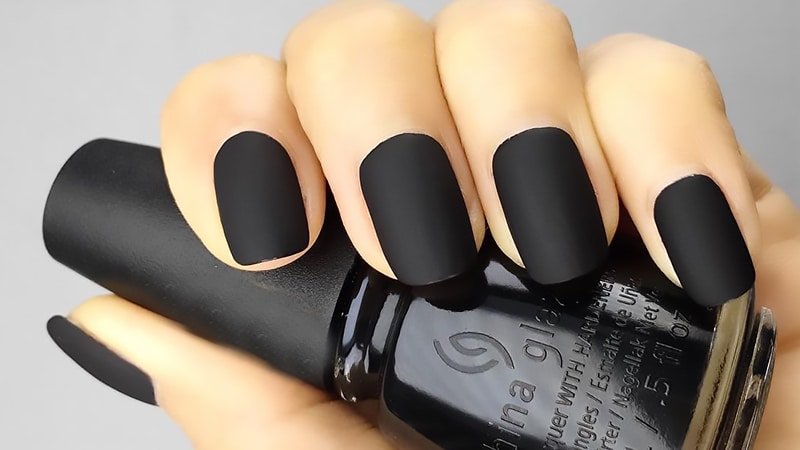 2. Matte Coffin Nails
The coffin shape is great for making your manicure trendy. The pale pink matte finish is a stylish and subtle option that still stands out.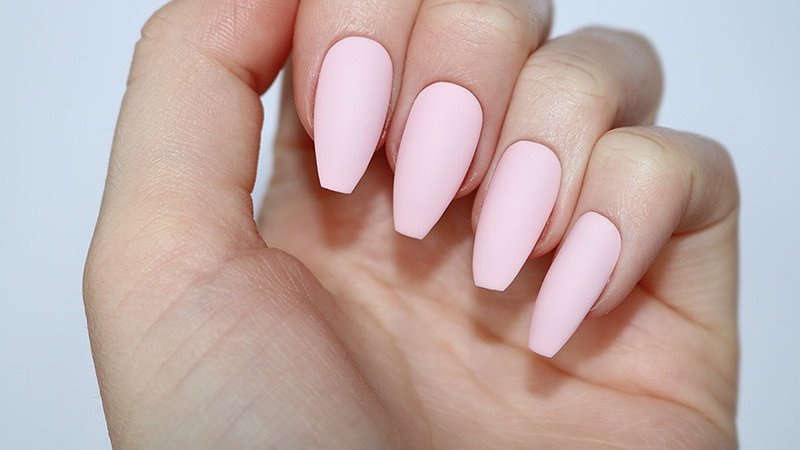 3. Matte Red Nails
We all love red nails, but sometimes they can be too bright for the job. Try this matte red for an understated finish that still makes an impression.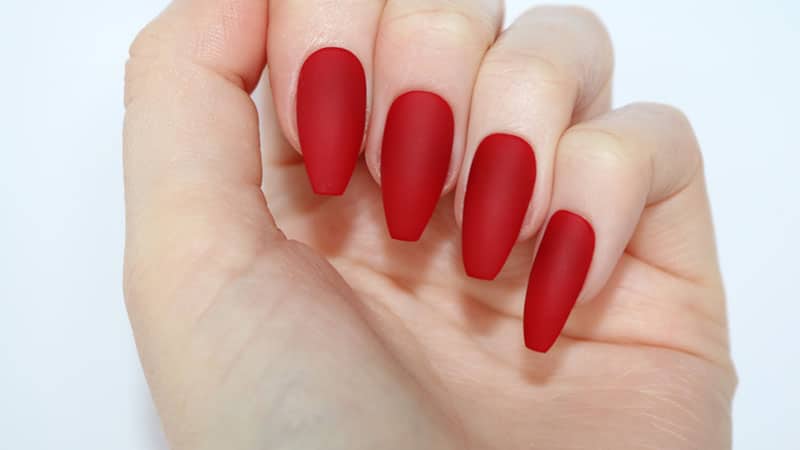 4. Matte White Nails
White nails can be very elegant, but it's important to add a few details to make the look interesting. Spice up your white manicure with almond nails and this cute line.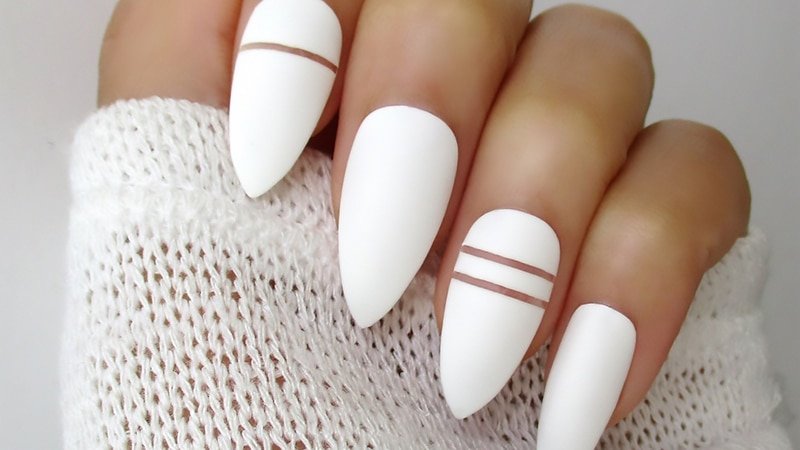 5. Matte Burgundy Nails
Deep shades are perfect for winter as they tend to match the atmosphere as well as the trendiest colors of clothing. To get away from the standard black, opt for a moody burgundy.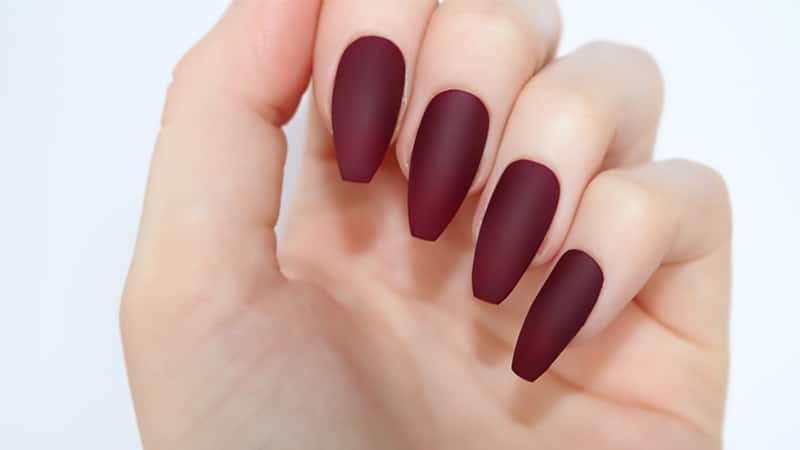 6. Nude Matte Nails
Nude nails are a good choice as they go with everything, thin, beautiful, and sophisticated. Try a glitter accent nail with matte polish to make it stand out.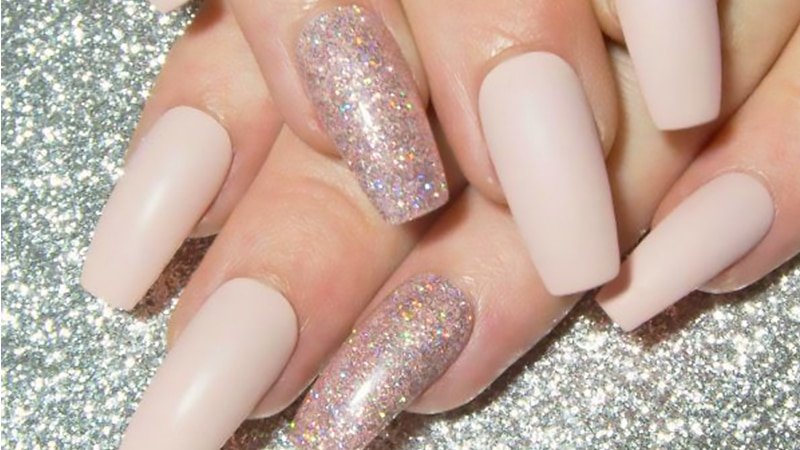 7. Matte Grey Nails
Gray is another whimsical color perfect for the colder months. Choose a simple gray or this sleek ombre look, or try one of the other 50 shades.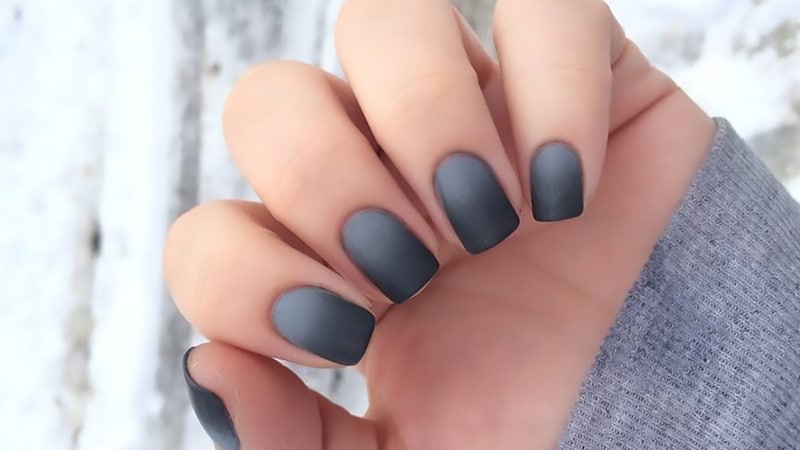 8. Matte Pink Nails
From pale pink to fluorescent, from champagne to fuchsia and rose, there are many shades of playful pink to choose from. Try this nude shade with diamond details to add shine to your matte polish.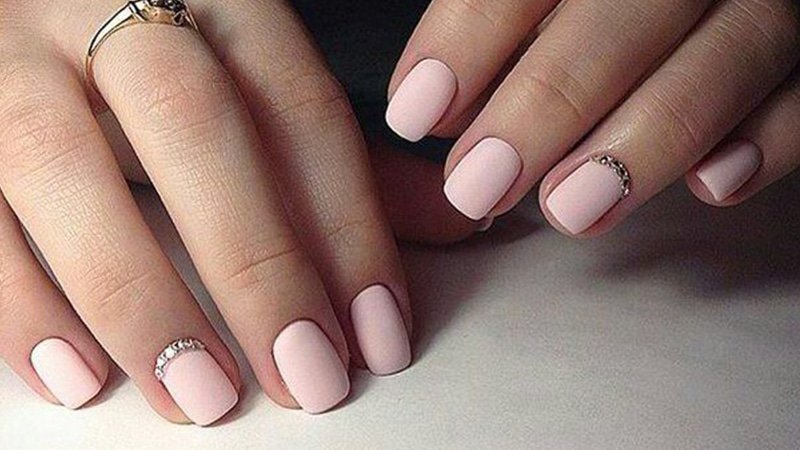 9. Matte Blue Nails
These sky high stiletto nails will make you feel anything but blue. If you're looking to add some sparkle to your matte look, try this stunning aquamarine glitter accent nail.