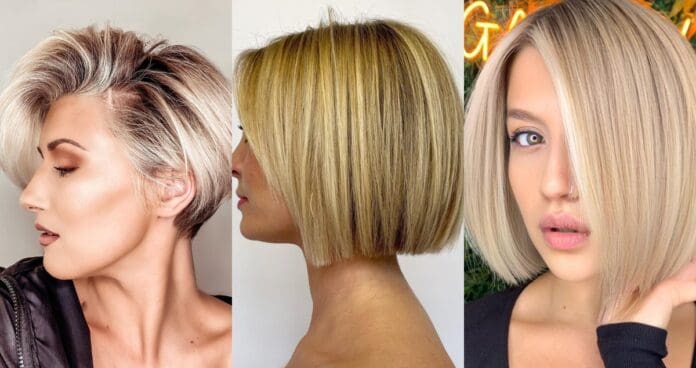 Everyone likes blondes, and ladies with fine hair should consider chops with blonde hues straight off the bat. Why? Because short hairstyles let thin hair gain volume and texture as opposed to longer lengths, which often pull the limp locks down and make them look even flatter and duller. Further, light hair color doesn't create a quite noticeable and thus embarrassing contrast between the strands and the scalp. Moreover, a trendy and carefully selected short blonde hairstyle chimes well with every skin tone and face shape, so it's just another reason to dive into popular blond hair color ideas for 2022.
1. Platinum Blonde for Short Hair
Platinum blonde short hairstyles work equally great for girls with pink and yellow in their skin tones since they can ask a coiffeur to add a matching shade to a toner. And today's platinum blonde hair comes in a diversity of short styles, ranging from funky pixies to strategically layered bobs. Those who are not ready to go that blonde all over the head can opt for platinum highlights, which are also trendy for short hair.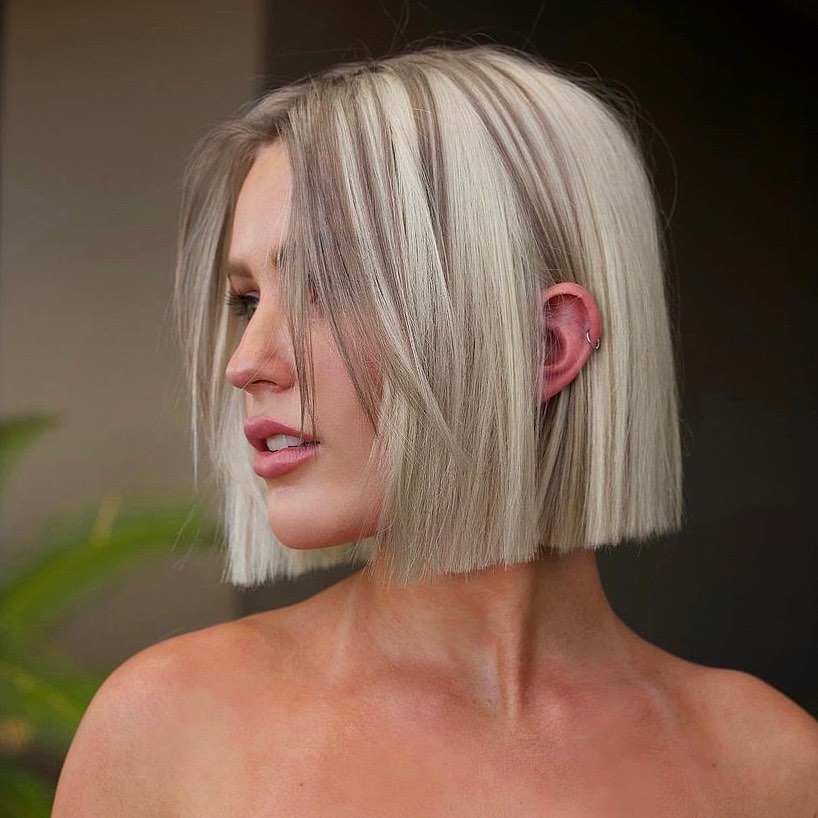 2. Icy Blonde for Short Haircut
Cool-toned hair is a perfect choice for ladies with pale, pinky undertones, especially if they have dark eyes and don't mind creating a stunning contrast. This year, we will see icy blonde on different haircuts, from textured or sleek bobs to buzzcuts and edgy pixies. Mature ladies should try snowy white blonde hair for an easy transition to authentic gray, which is in vogue. And we cannot miss trendy icy blond short hair with low lights for the hottest three-dimensional look.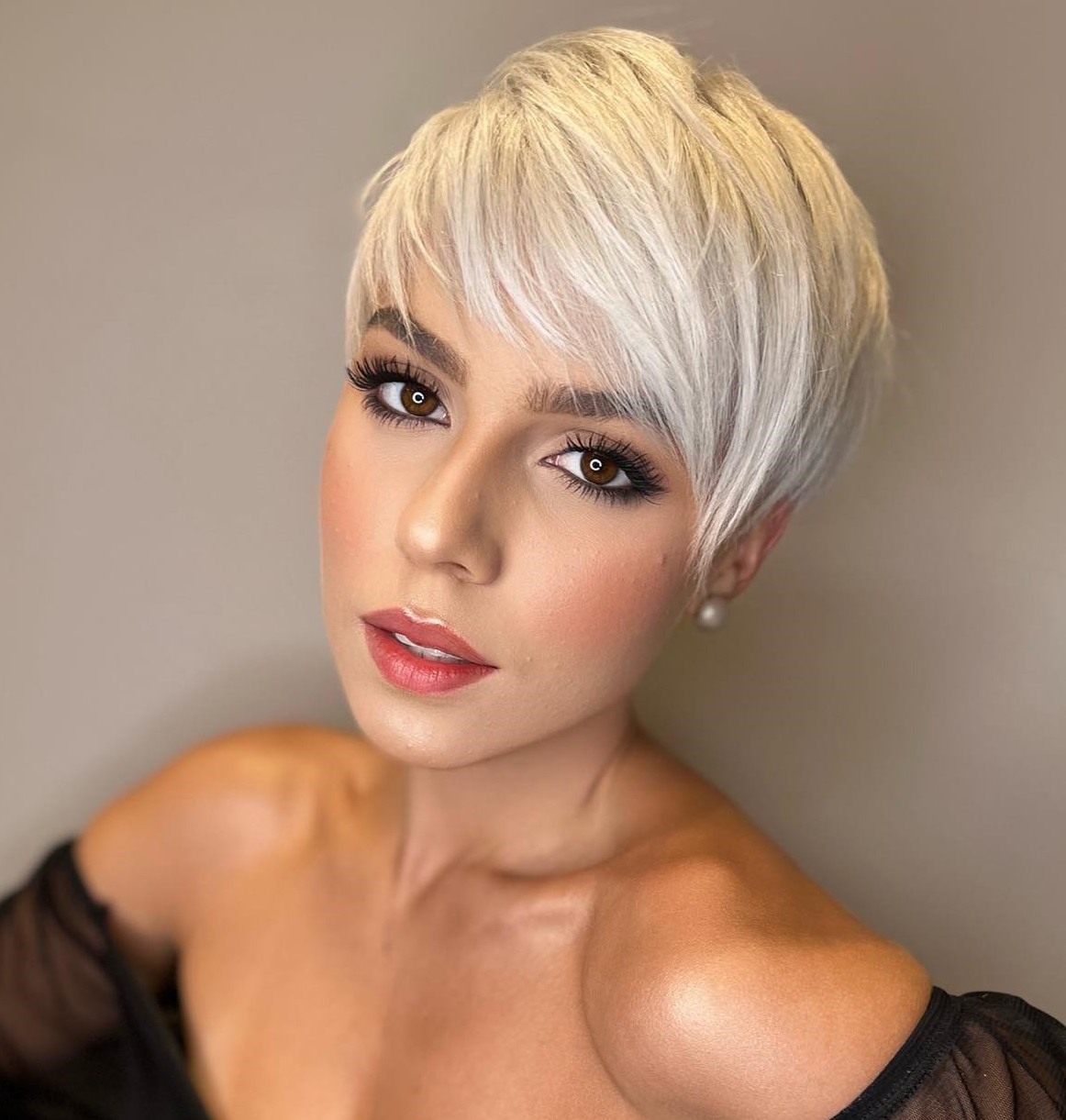 3. Ash Blonde
Ash blond hair color is not for everyone since it can get darker complexions washed out. But girls with pale skin tones and light eyes will be able to don this blonde hair palette without worries. The more so that they don't need to bleach the whole length to get fancy ash blonde highlights. Ash blonde balayage is another option, perfect for longer crops and darker bases.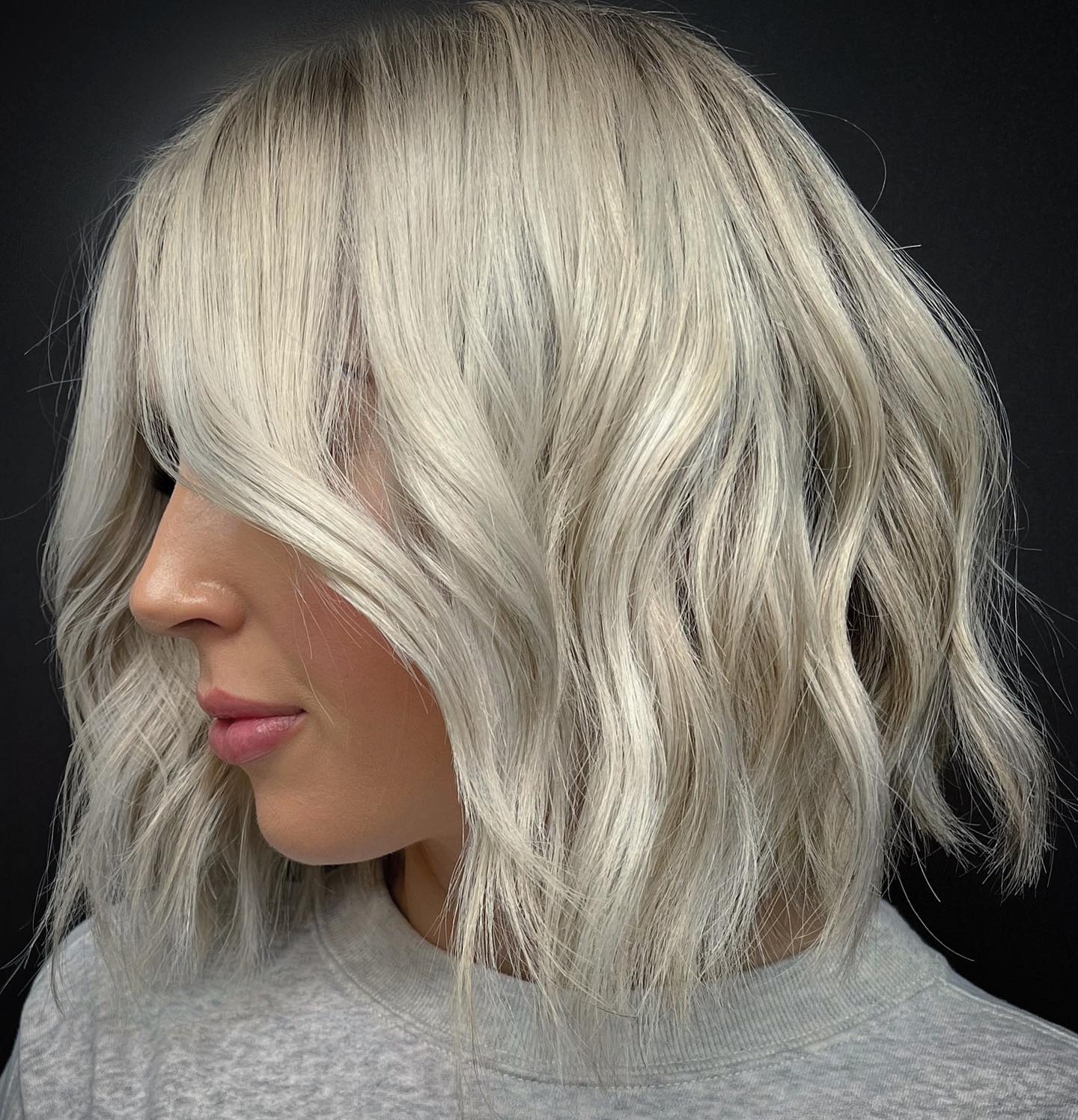 4. Stunning Honey Blond
If you have a warm complexion and are looking for more natural hair color to complement your skin tone, nothing will suit you better than still hot and happening honey hues. We love the honey hair look for the warmth and gorgeous glow it oozes by reflecting more light than cooler shades. You can incorporate honey blonde into your short haircut in different ways, including through highlights to land trendy sun-kissed blonde hair.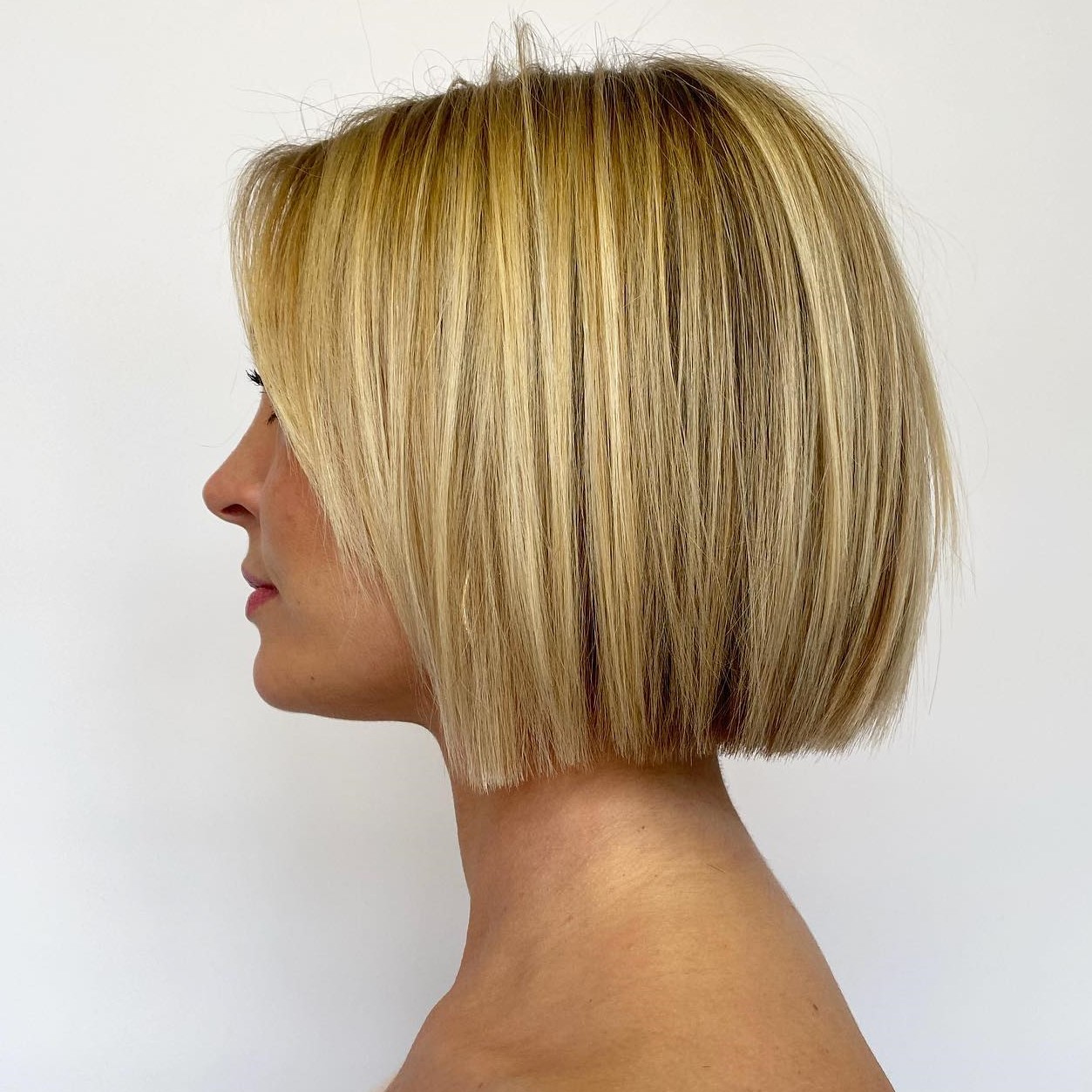 5. Strawberry Blond Hair Color to Impress Everyone
From Nicole Kidman to Sienna Miller, many blonde women from the celebrity list have rocked this superb bright blonde shade. Cynthia Nixon and Adele have shown how to nicely couple it with a short hairstyle. Be it a pixie cut or a chin-length bob, a warm golden-reddish tint can bring some spice into the look and help you create a unique hairstyle. So, it would be a shame to have no inspo photos for your next salon visit.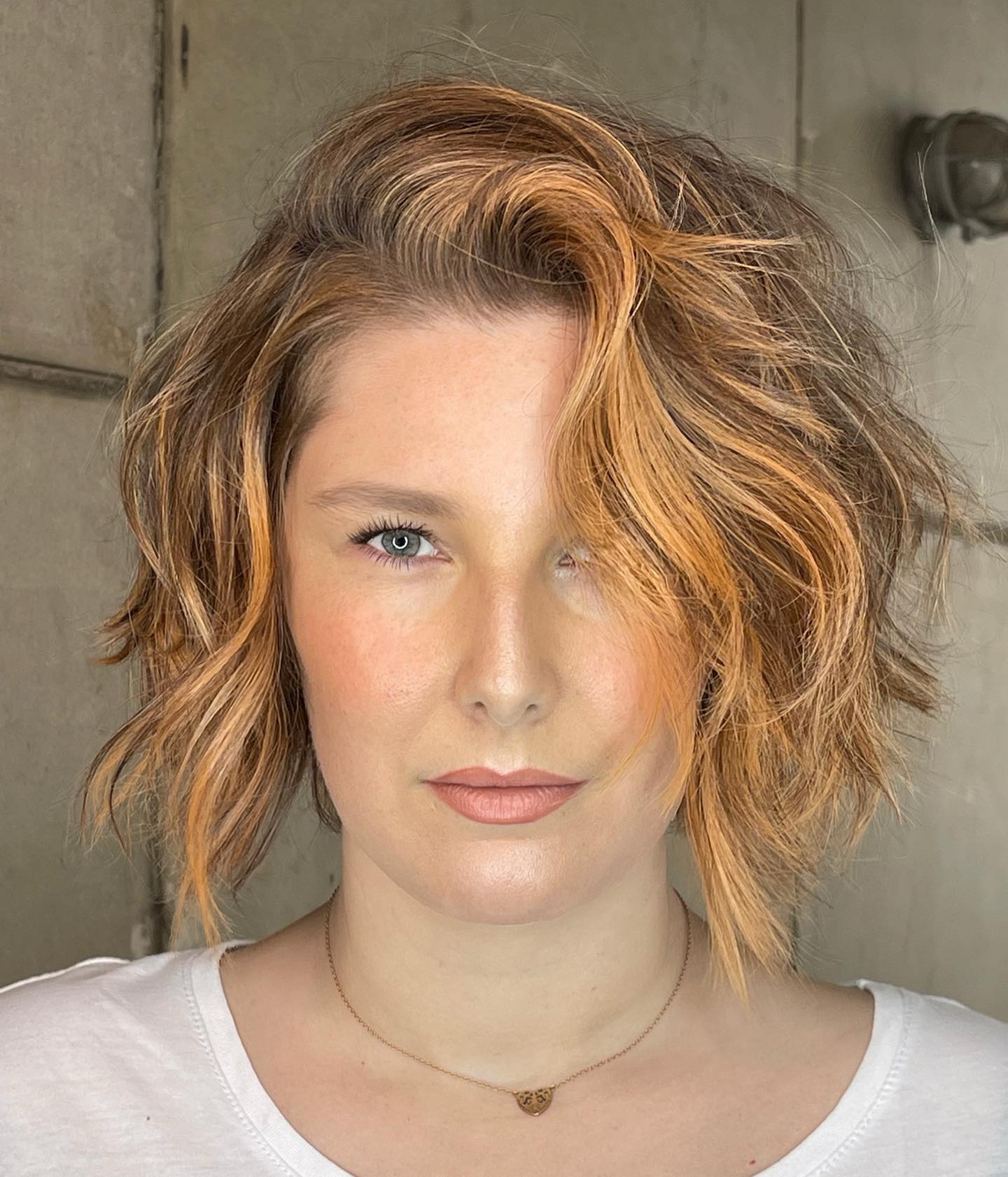 6. Gorgeous Rose Gold Blonde Hair Color
The rose gold hair trend hasn't gone anywhere, so you can pair it with any short blonde hairstyles you like. Since the color combines gold and pink hues (read: warm and cool), it flatters almost any skin tone, provided that the shades are blended correctly. Our tip: dark roots are ok, as they create dimension.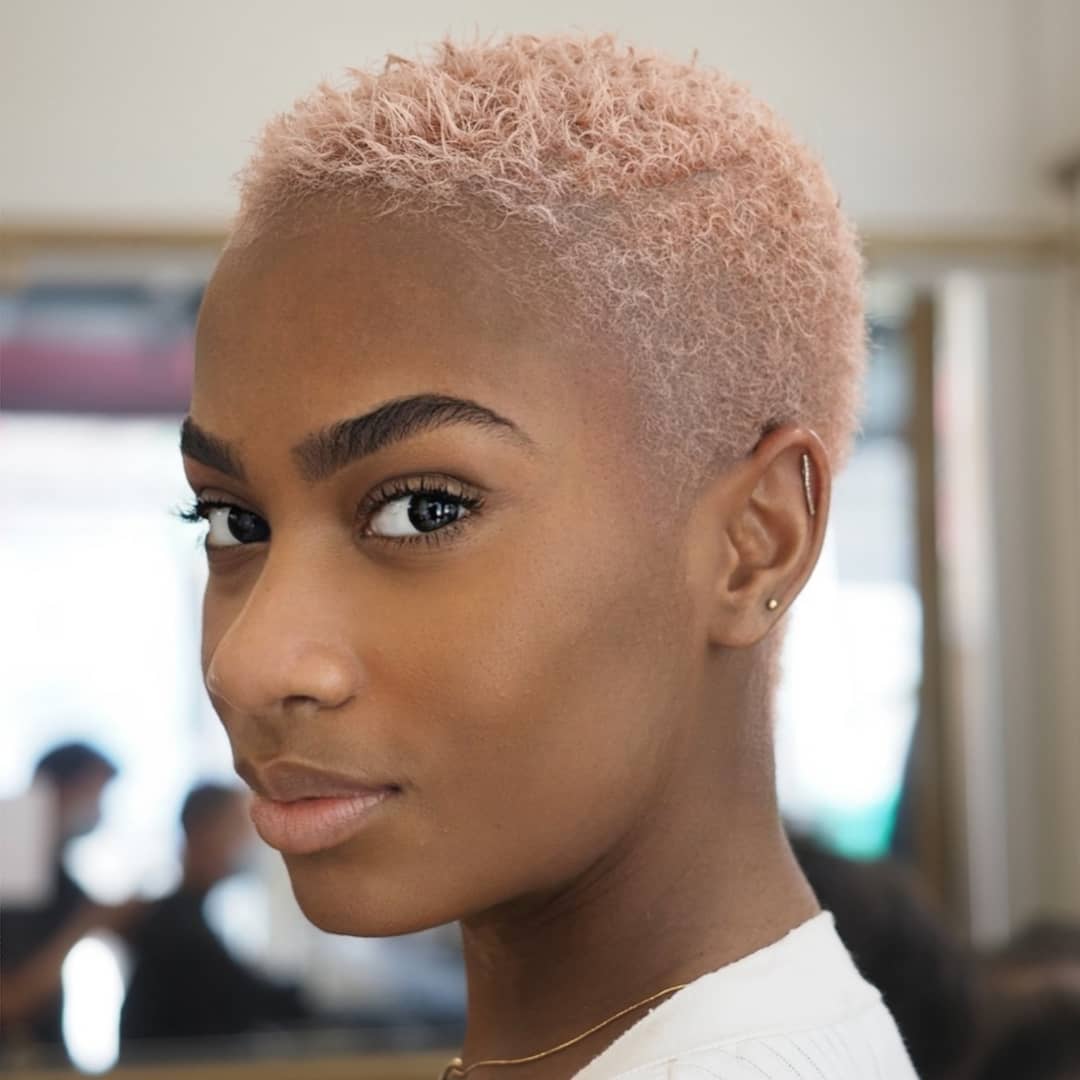 7. Champagne Blonde
If you cannot decide between warm blonde hair shade and ashy hues, a champagne blonde hairstyle can give you the best of two worlds. It is perfectly balanced and can be customized for different complexions, although champagne blonde hair color comes with rather demanding maintenance. Nevertheless, champagne-hued blonde looks classy on short locks, so it is worth sweating over.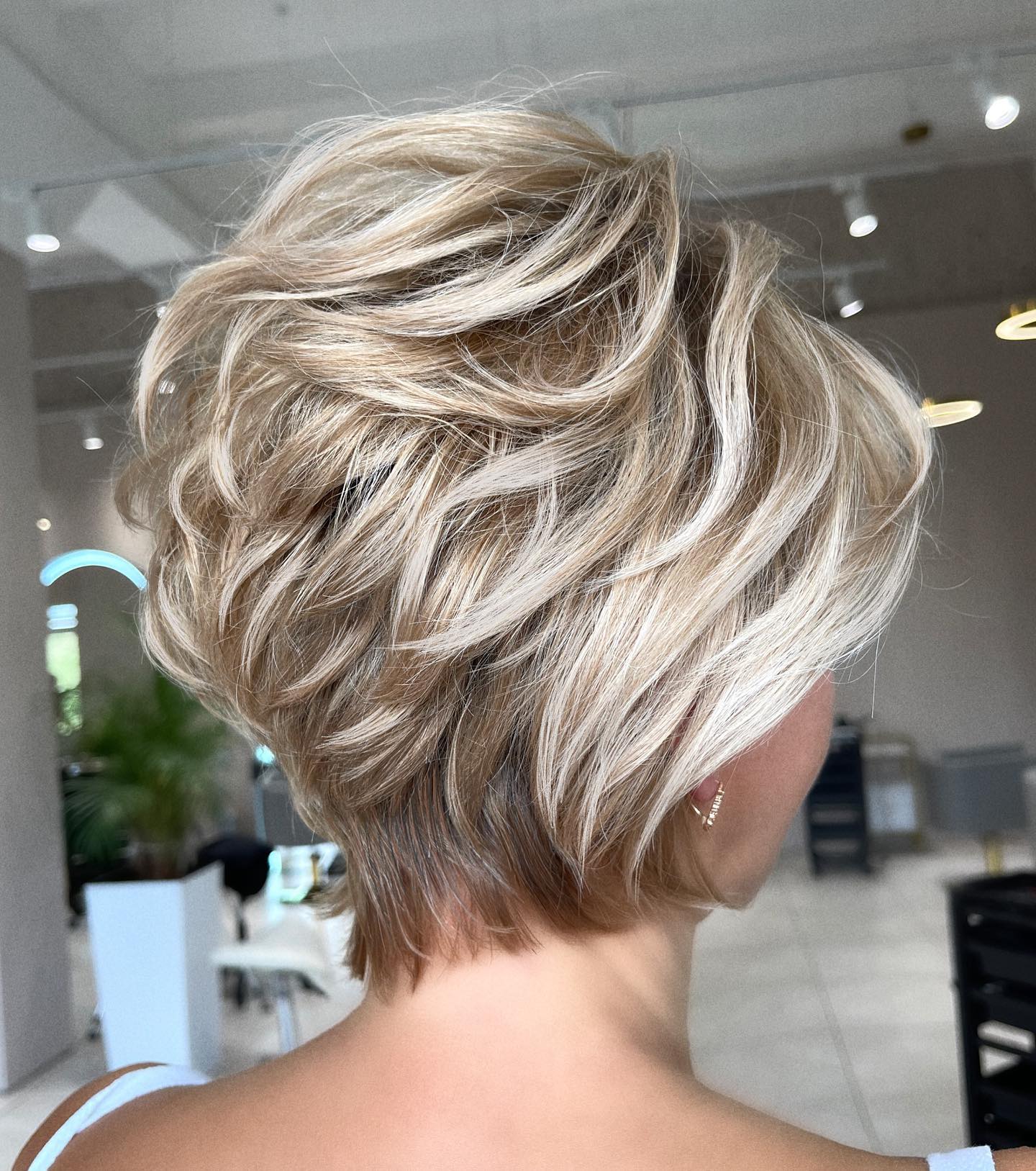 8. Caramel Blonde
Hair experts recommend caramel blond for short hair of different textures since this warm hue allows plenty of customization. Whether you have thin or thick hair of dark shades, you can sport a short blonde hairstyle with caramel touches. And yes, caramel blonde highlights are the trendiest way to wear the shade.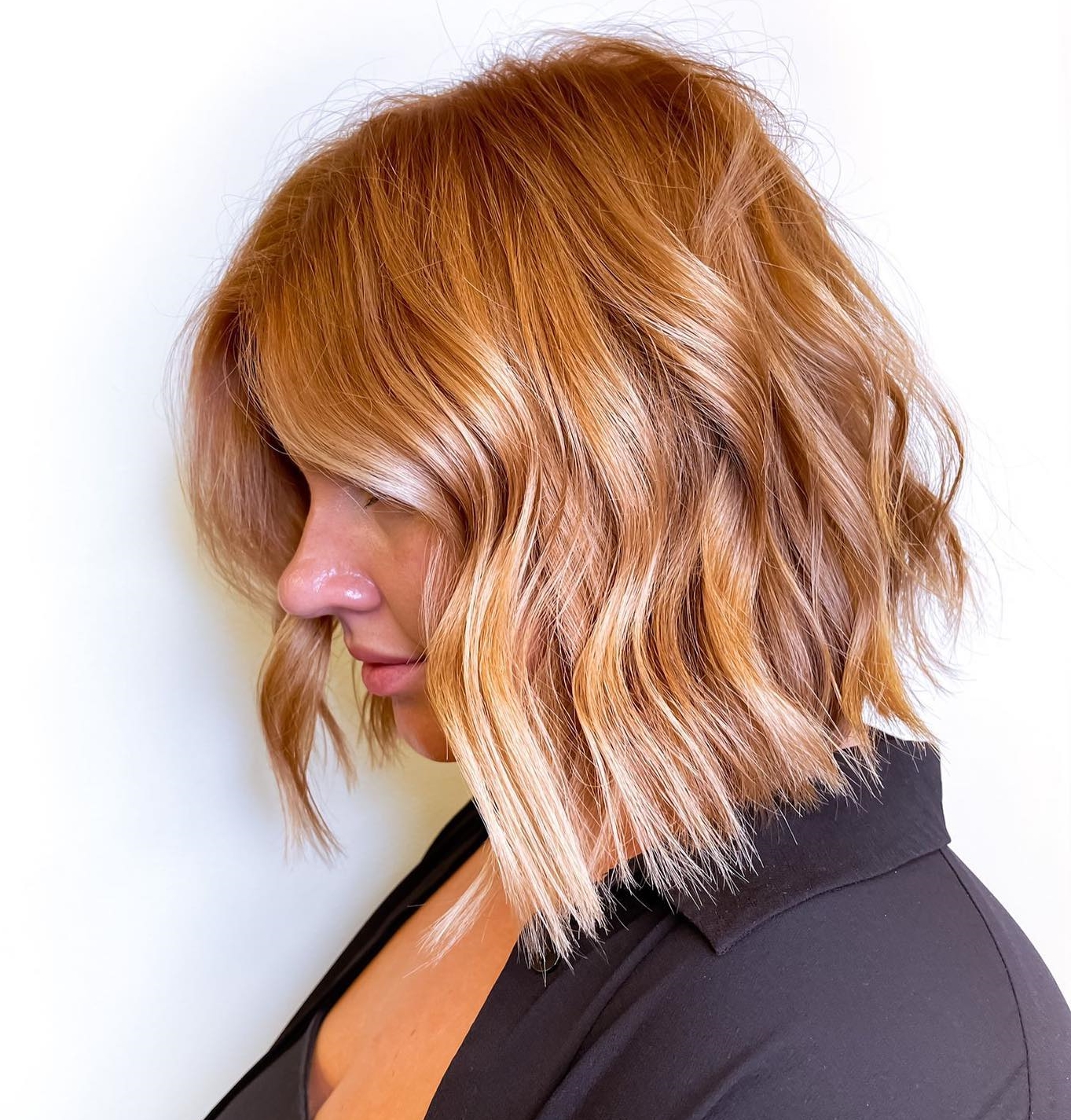 9. Stunning Beige Blonde Color
Those girls who want to get a lighter hair color that is not very tricky to match with various skin tones can steal some looks from our pick of the trendiest beige blonde hair color ideas. This neutral blonde color is neither cool nor warm while its pale and sandy shade has something timeless and elegant about it.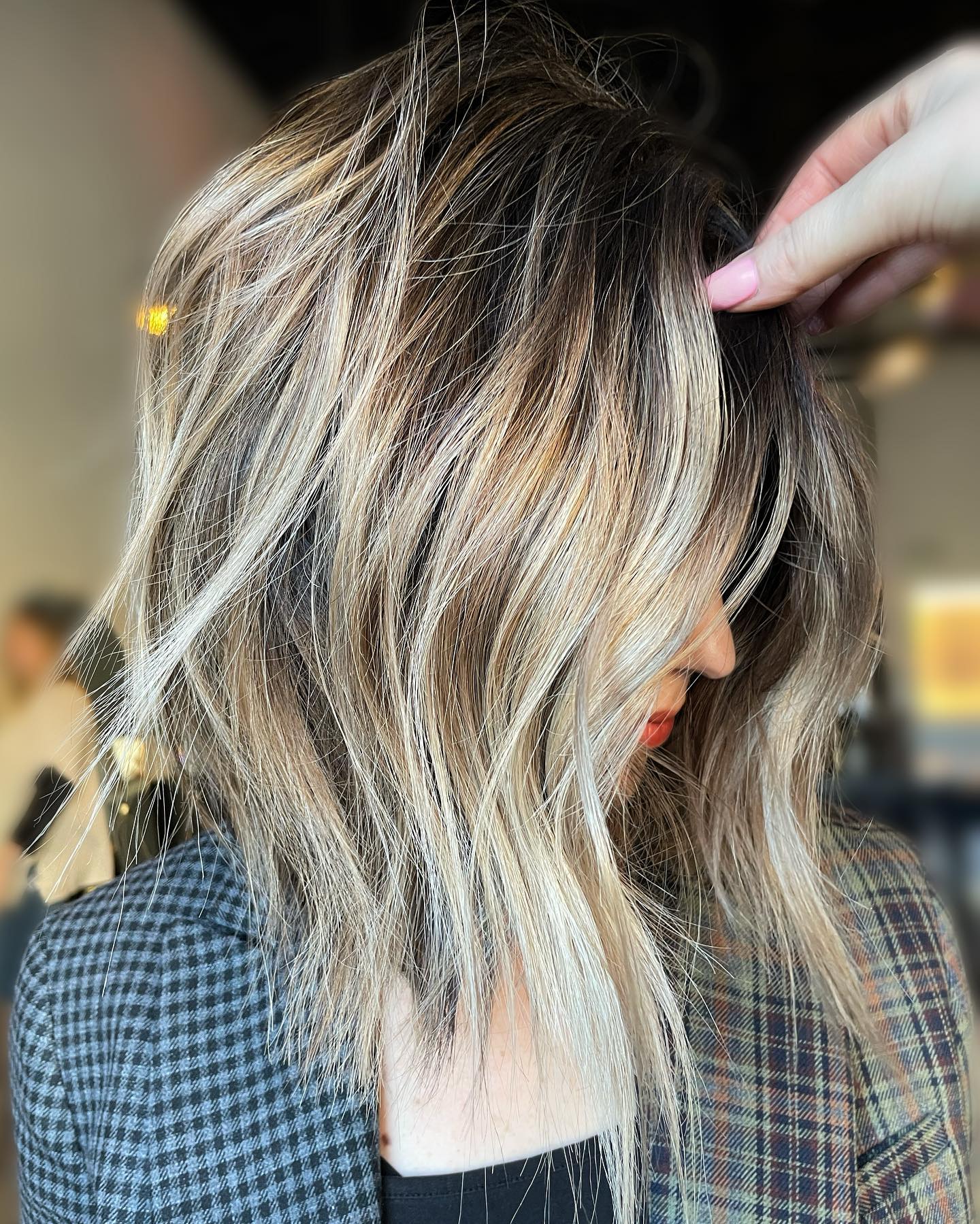 10. Flattering Pearl Blonde Hair Color
Blonde hairstyles of short length look amazing when having this eye-catching shimmer and silky feel created by metallic hues in the pearl blonde shade. It is the right choice for a blonde pixie or bob if you have a cool complexion and blue or green eyes. However, this light blonde color doesn't come with so much silver, so dark-eyed girls can try it too.