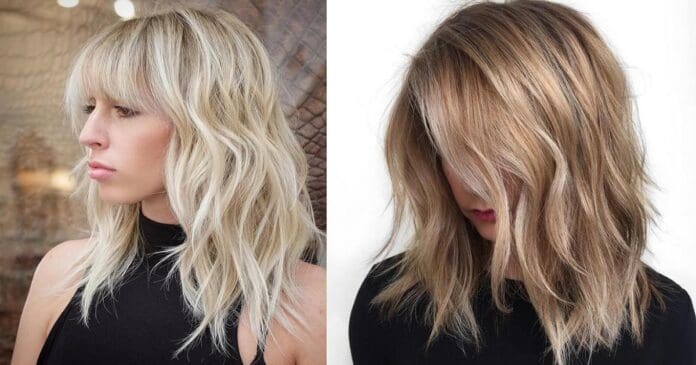 From Veronica Lake to Debbie Harry, many of the world's most beautiful women have made medium blonde hair a part of their personal image. Variations of this cut and color combination have evolved through the decades, but flaxen shades and shoulder-grazing locks continue to be a classic hairstyle.  Blonde hair is beautiful, but bleaching puts a lot of stress on your strands. As a result, long fair hair often looks scraggly and damaged. Keeping length near the shoulder provides luxurious femininity and easy styling while keeping your locks healthy and neat. Haircut options include blunt or layered, curly or straight, and conservative or edgy. These 20 looks offer adaptations for every hair type and personality. Whether you're looking for an update or something completely new, you're sure to find inspiration in the images below.
Best Shoulder Length Blonde Hair Looks
#1: Sleek Ash Blonde Hair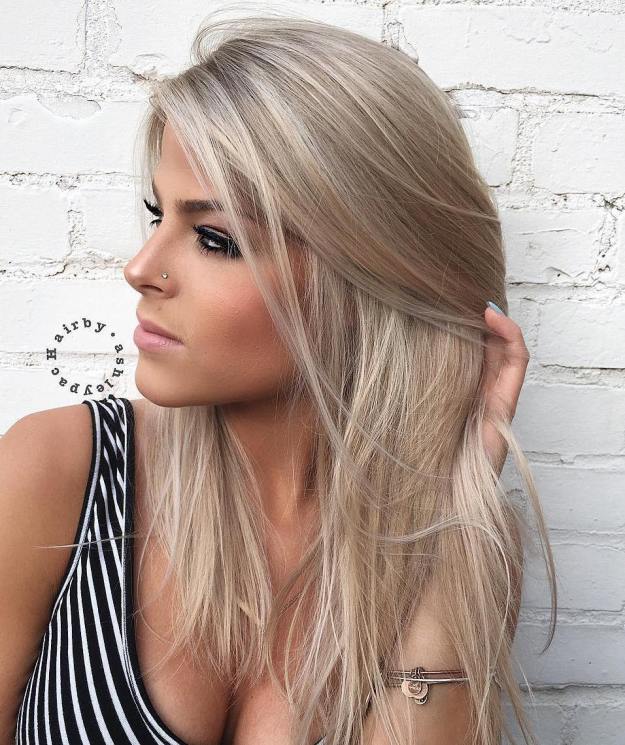 Subtle highlights and lowlights are united with a titanium glaze in this look for blonde shoulder-length hair that flows like silk. The ends are texturized but non-layered for a smooth surface with indistinct ends. It's a great choice for high-density fine hair that's naturally straight.
#2: Shoulder-Grazing Strawberry Shag
This medium blonde hair features a trendy rose gold hue and shaggy layering. Strawberry shades such as these are flattering on most skin colors. The bob-like silhouette is perfect if you love shorter styles but don't want to take your length above the collar bone.
#3: Blunt Cut White Gold Lob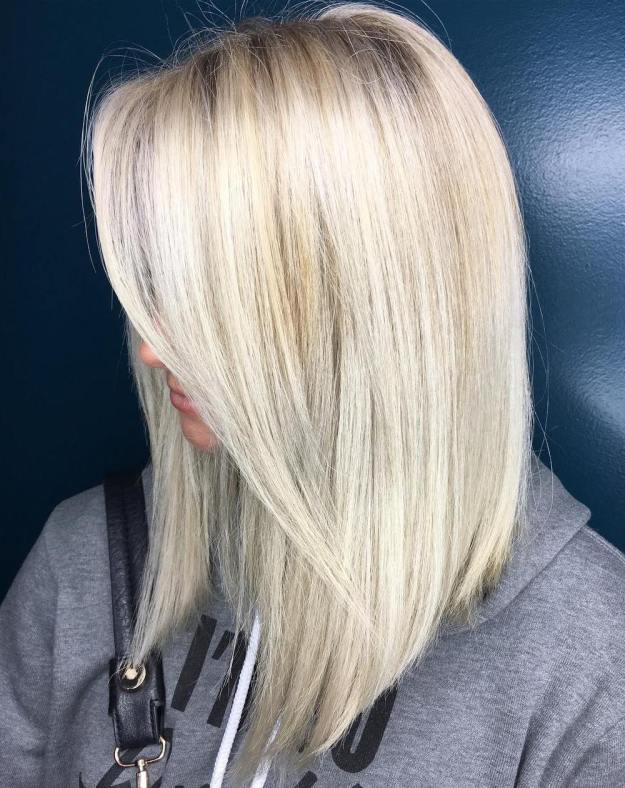 Going lighter can thin out hair and make it look duller. The solution is a crisp blunt cut that maximizes weight and shine. A side part keeps things interesting and creates a pretty peek-a-boo angle at the front. Style sleek with a flat brush.
#4: Shaggy Fade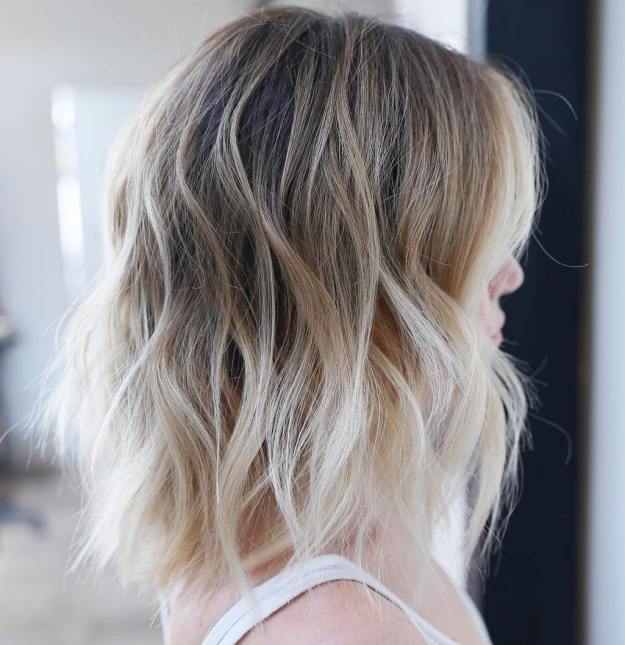 Give your mid-length blonde hair an ethereal feeling with bright ends. Leaving roots dark means less upkeep; light tips diffuse the edges. This is a great option if your hair feels heavy or if you simply want a change without sacrificing length.
#5: Bi-Color Blonde with Bangs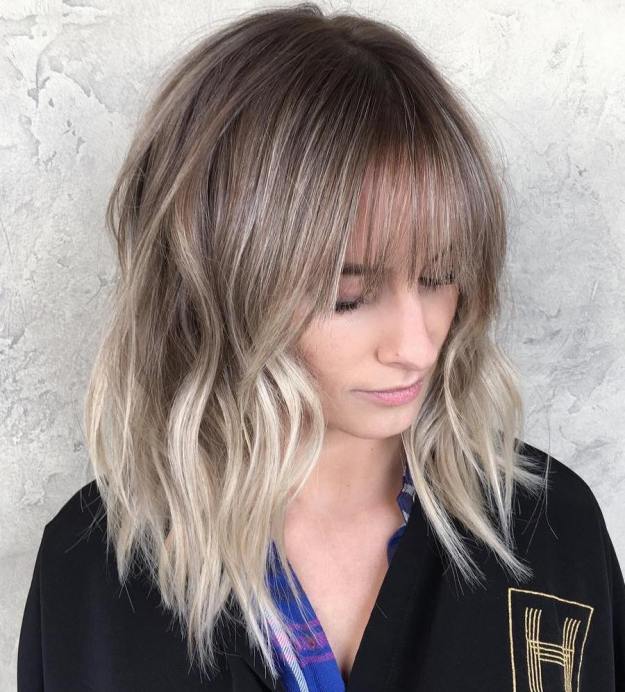 If your hair is naturally dirty blonde, it's easy to lighten, making it a perfect base for in-vogue effects like this high-contrast ombre. The rainbow bang helps to visually transition between the colors and draws attention to the eyes.
#6: Loose Curls with Streaks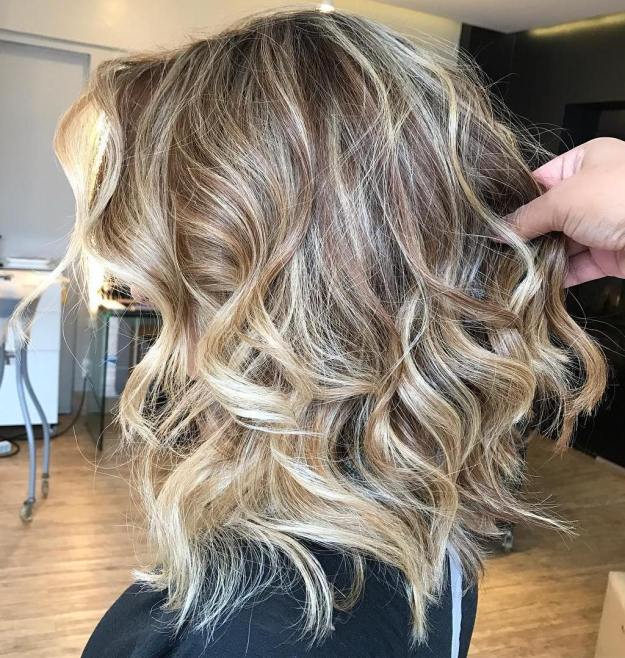 Simple cuts like the one pictured below are a perfect canvas for complex color solutions. Classic highlighting creates defined streaks that accentuate twists and turns of the hair. Images like this are a great source of inspiration.
#7: Soft Layers and Side Tuck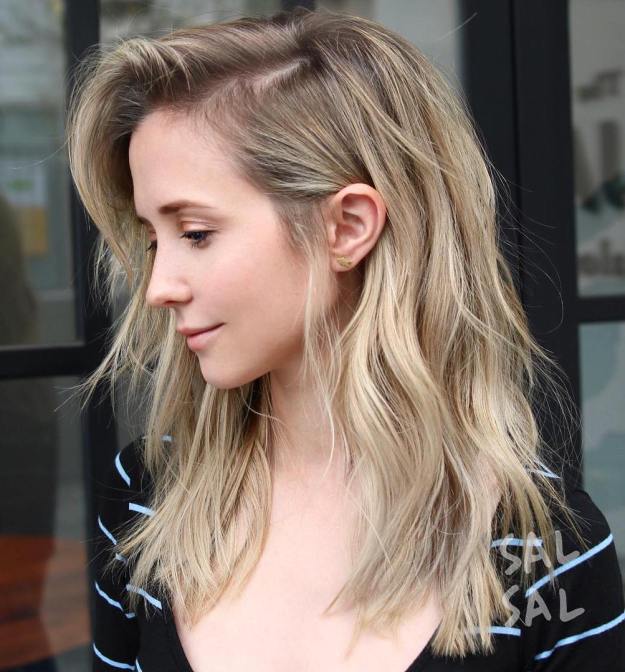 This earthy hue and soft layers provide a casual girl-next-door aesthetic. Flipping hair to the opposite side of the natural part creates instant volume without heat styling. Tucking one side behind the ear adds a coquettish touch.
#8: Ice Blonde Lob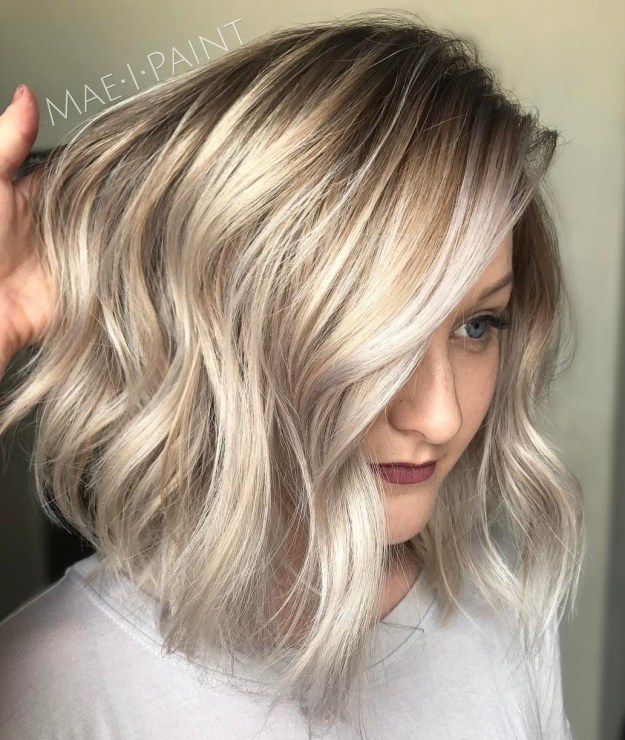 Give your hair update with this heavily highlighted long bob. The clean lines of this cut make it perfect for air drying, especially if you have wavy hair. The ultra-pale color and cool tone encourage the otherwise understated look pop.
#9: Creamy Blonde Waves with Bangs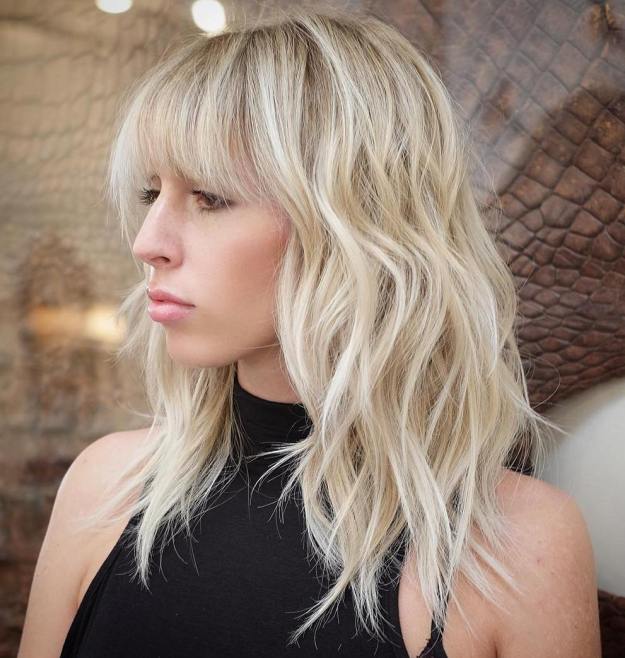 Accentuate your porcelain skin with cool neutrals like this natural beige woven with pinpoints of cream. Customizing wispy lengths with bangs modernizes and makes hair look fuller. For loose fluctuating waves, curl the center of each section around a styling wand, alternating directions.
#10: Amber Waves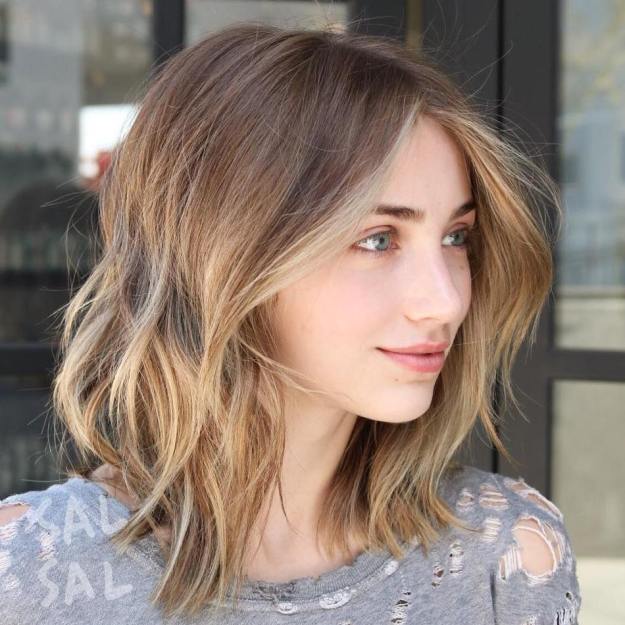 Warm chestnut roots add depth to this medium blonde hairstyle, adapting it for skin tones that can't normally wear blonde. Pale highlights illuminate the interior and ends, while the center part keeps the rumpled texture neat.