This simple DIY tutorial will teach you how to create your own set of hand-held outdoor witches for some amazing street appeal for Halloween.
Supplies Needed (Per Witch)
plastic bags for grocery shopping (i.e. Publix or Walmart)
Clear packing tape
black plastic round tablecloth Round 84 inches
2 black cable ties 11 inch
1.5 yd black tulle
1 black hat
One stake (2×6 board)
Please note that you will also require a rectangle black tablecloth, and two yards of tulle to make the arms of your witches' costume. I created six witches in all.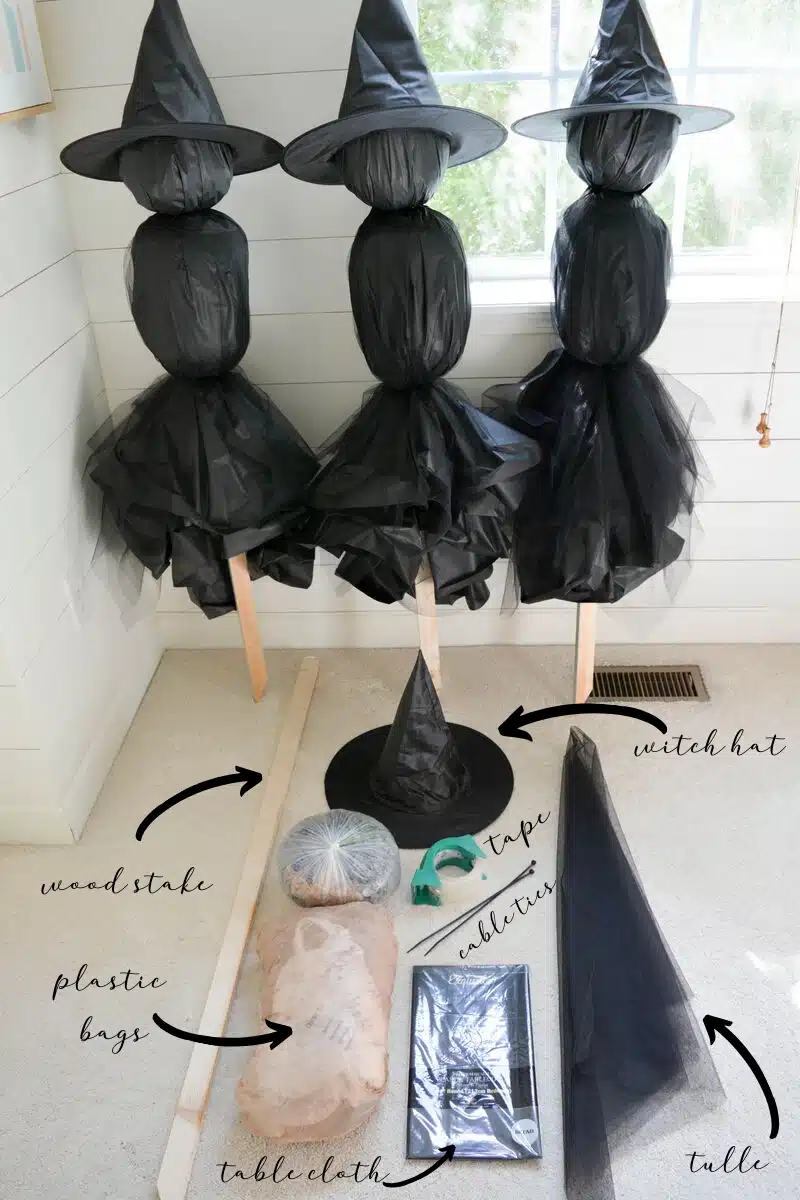 Step 1
Make a head and a figure for outdoor witches with an assortment of food bags in plastic. Make use of clear packing tape create a shape and make sure that the bags are secured.
I used a plastic Publix bag to create the body. I stuffed it full of plastic bags and then used transparent packing tape form it.
I used a plastic fruit/veggie bag from Publix to make my head. This type of bag can provide a nice, round shape for your head. Also I employed transparent packing tape in order to hold and form the bag as needed.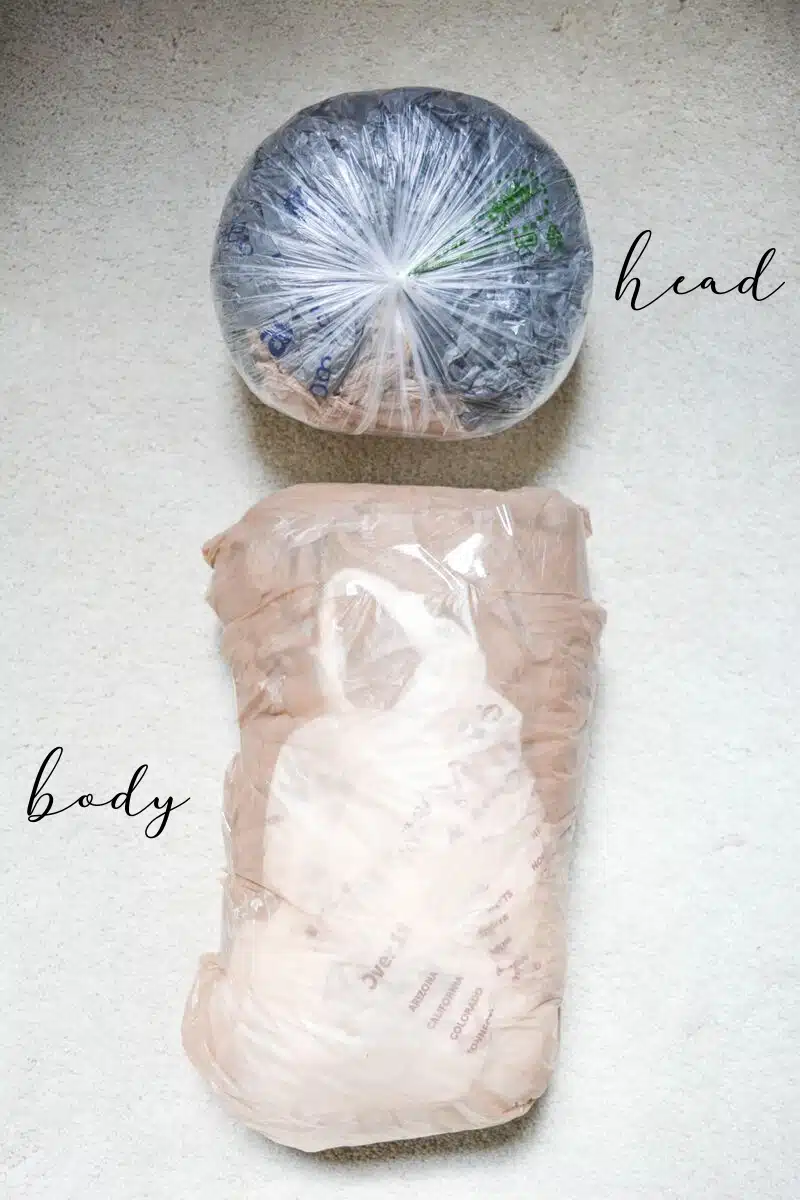 Step 2
Set up a stake to those witches in your garden.
I used a 2x six pine panel. I measured 4 feet and then marked the stake. Then I cut a 90 degree angle at the base of the 4 feet to make the pointed tip on the stake.
Then I then taped the body and head onto the stake's top. I left a small amount of wood on top of the head to permit hammering into the ground in the future. It's impossible to see it because the hat covers it.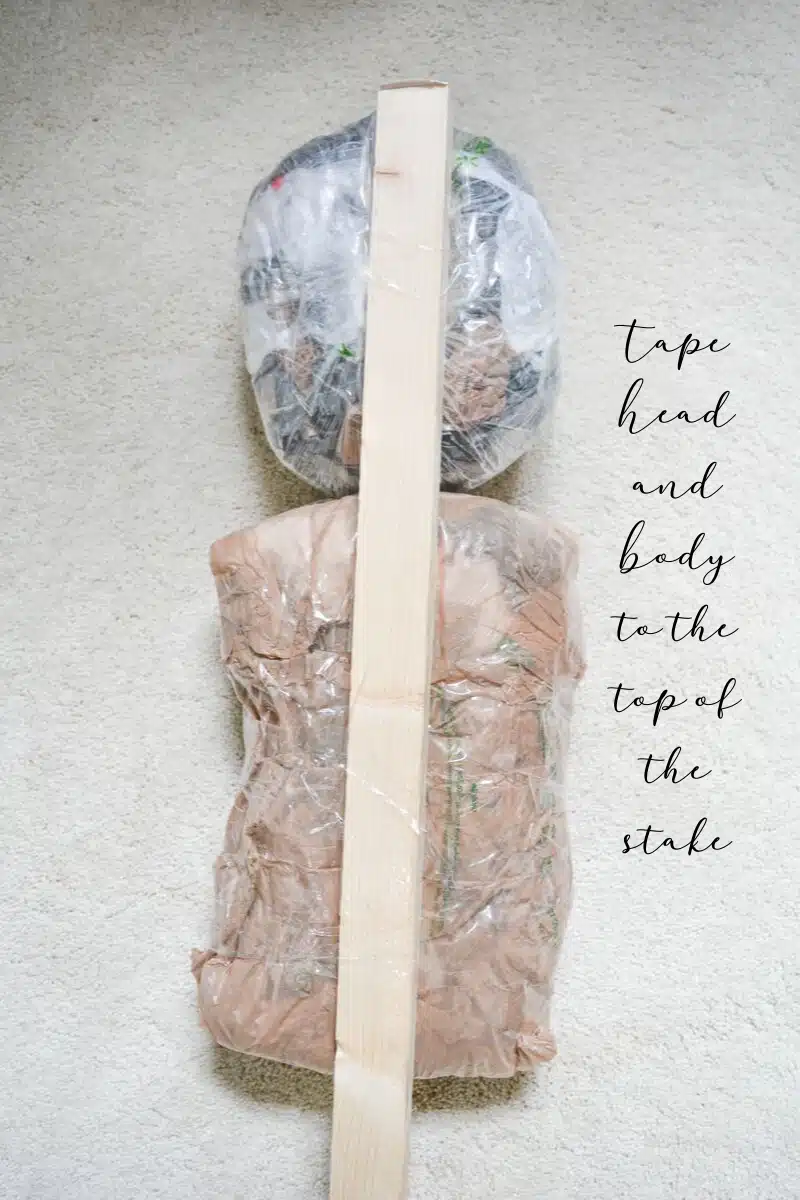 Step 3
It's the time to get dressed for your outdoor witches.
First , I removed my plastic tablecloth until it was an oval.
Then I placed the stake between two folds (basically in the middle of the semi-circle).
Standing the witch up I draped the tablecloth made of plastic around the witch and tied a cable tie on the back of her neck, securing it between the body and head (think the size of a giant lollipops).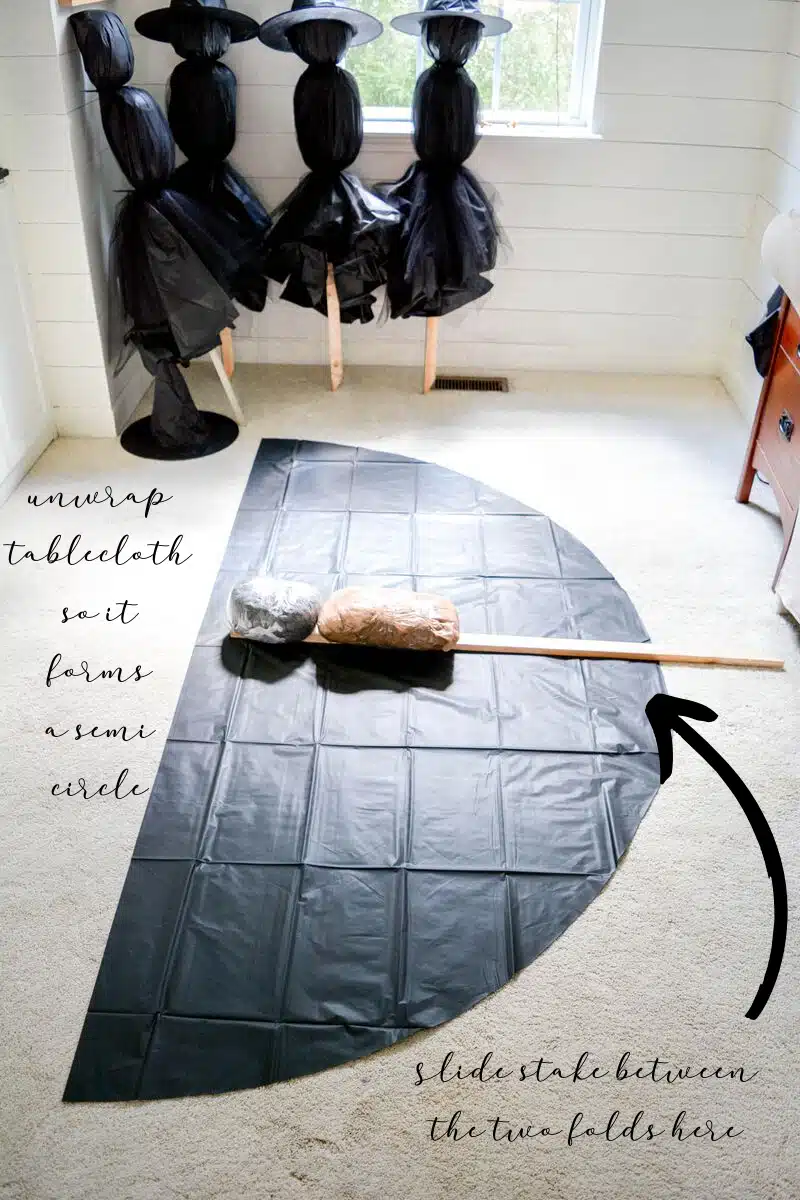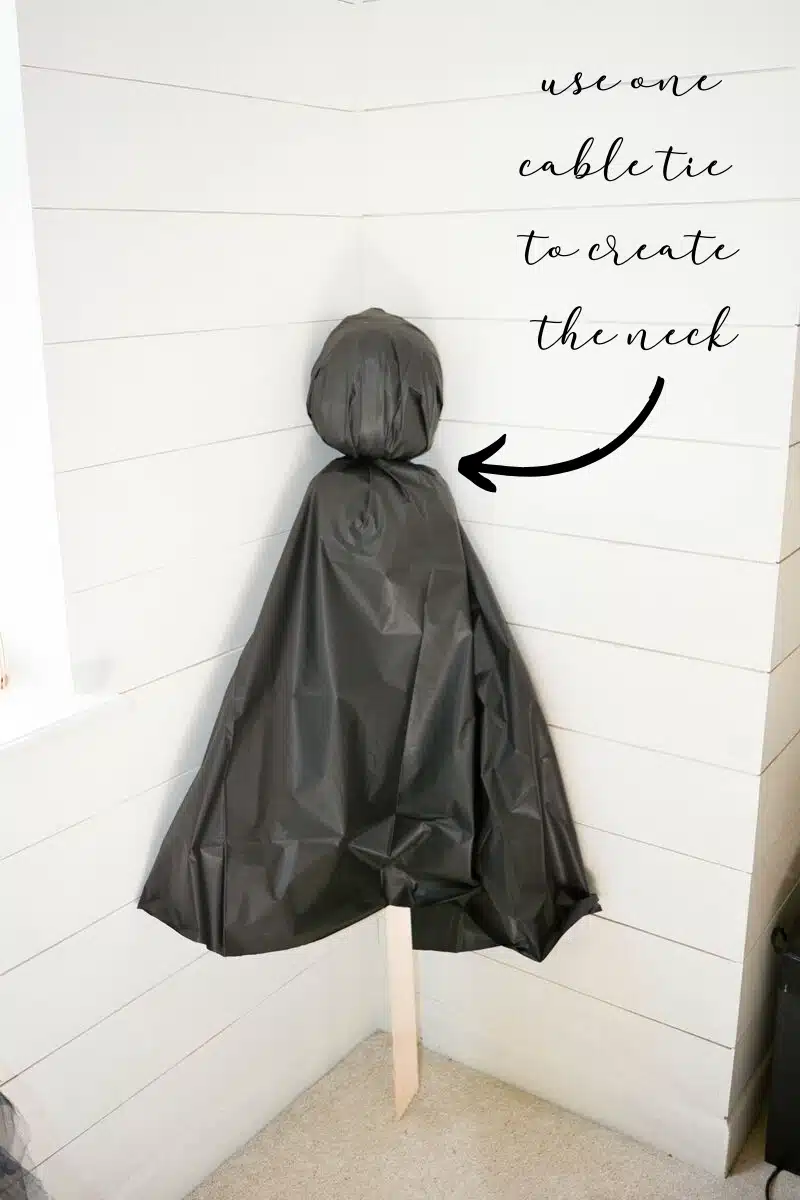 Step 4
For a dress with feel, try adding black tulle.
I used around 1.5 yards per dress. After having this measurement as well as cut out, I uncovered the middle of the fabric and pinned it to the folded side. I cut with scissors off the edge, creating an edging for the witch's dress.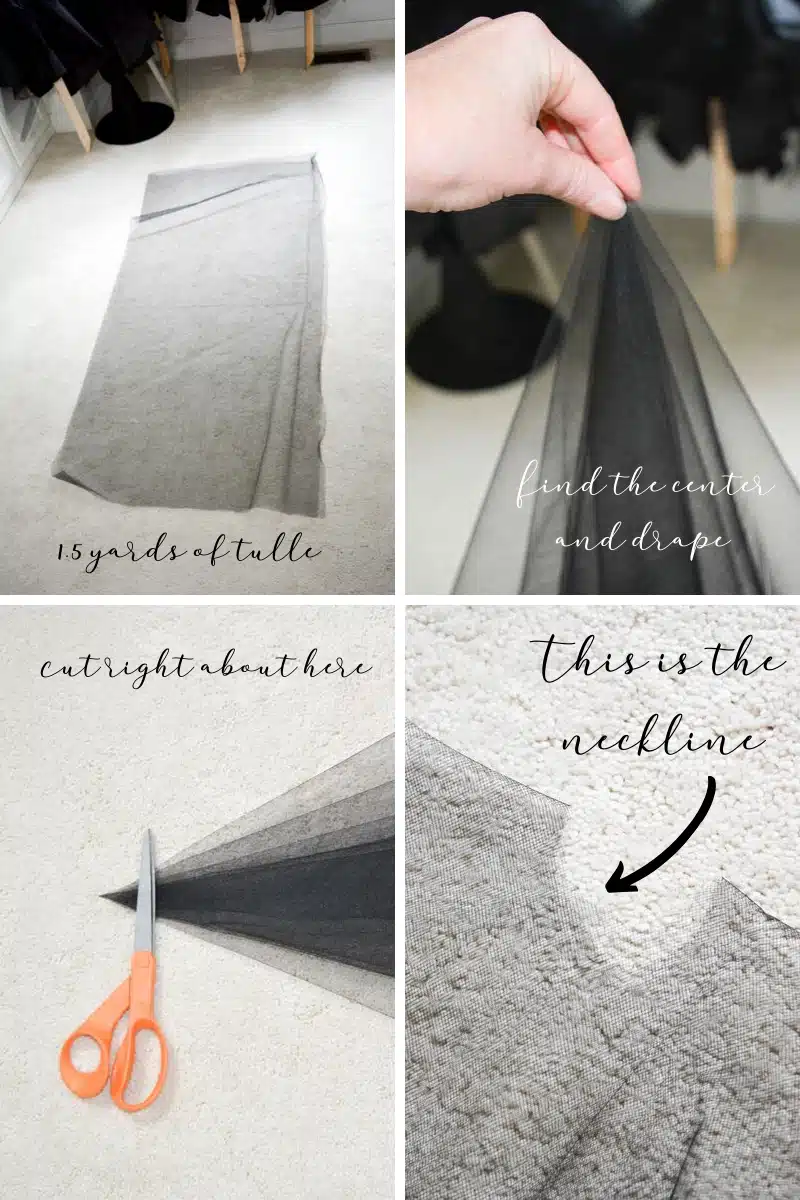 Then I put my "tulle gown" over the witch's head.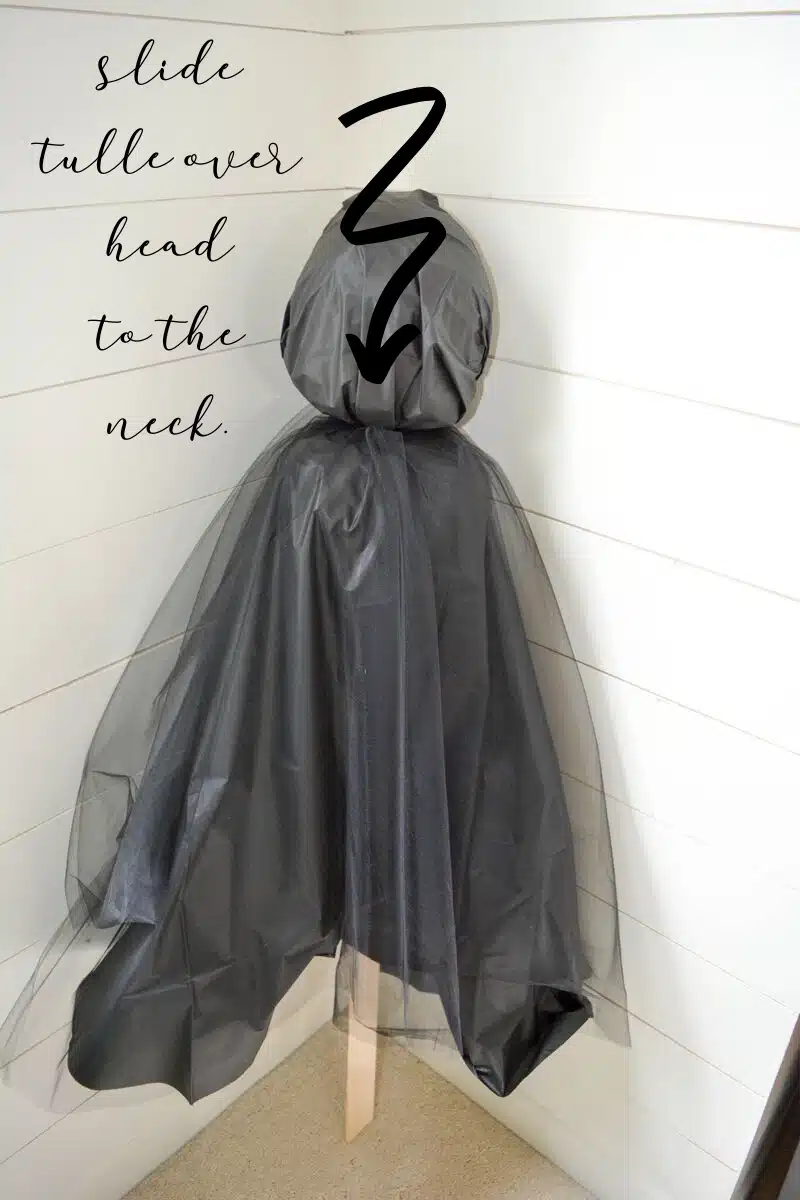 I employed my second tie cable to make the waist.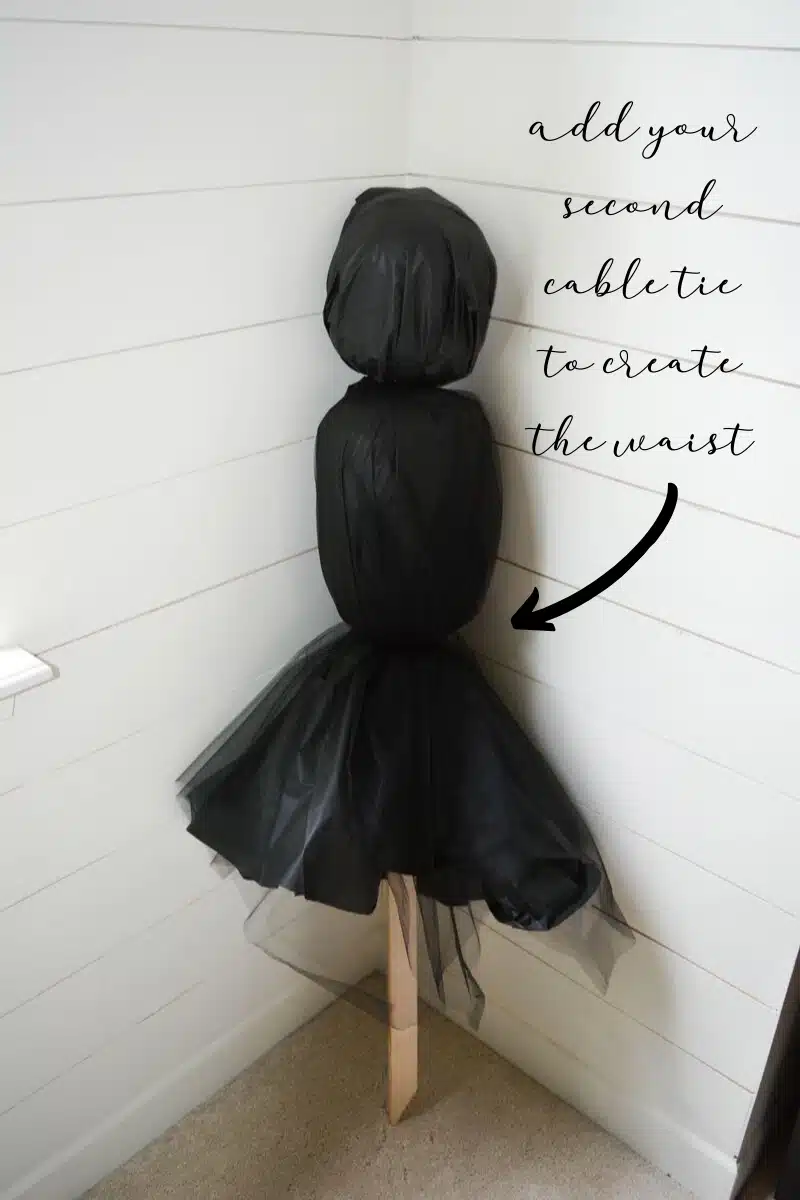 Step 5
Add hats and hats your outdoor witches and arms to allow them to grasp hands outdoors.
To make the arms I cut an elongated tablecloth into six pieces (the strips were around 4-inches wide). I also cut additional tulle into 6 even strips.
I tied the strips of plastic or tulle around my neck and tied knots it.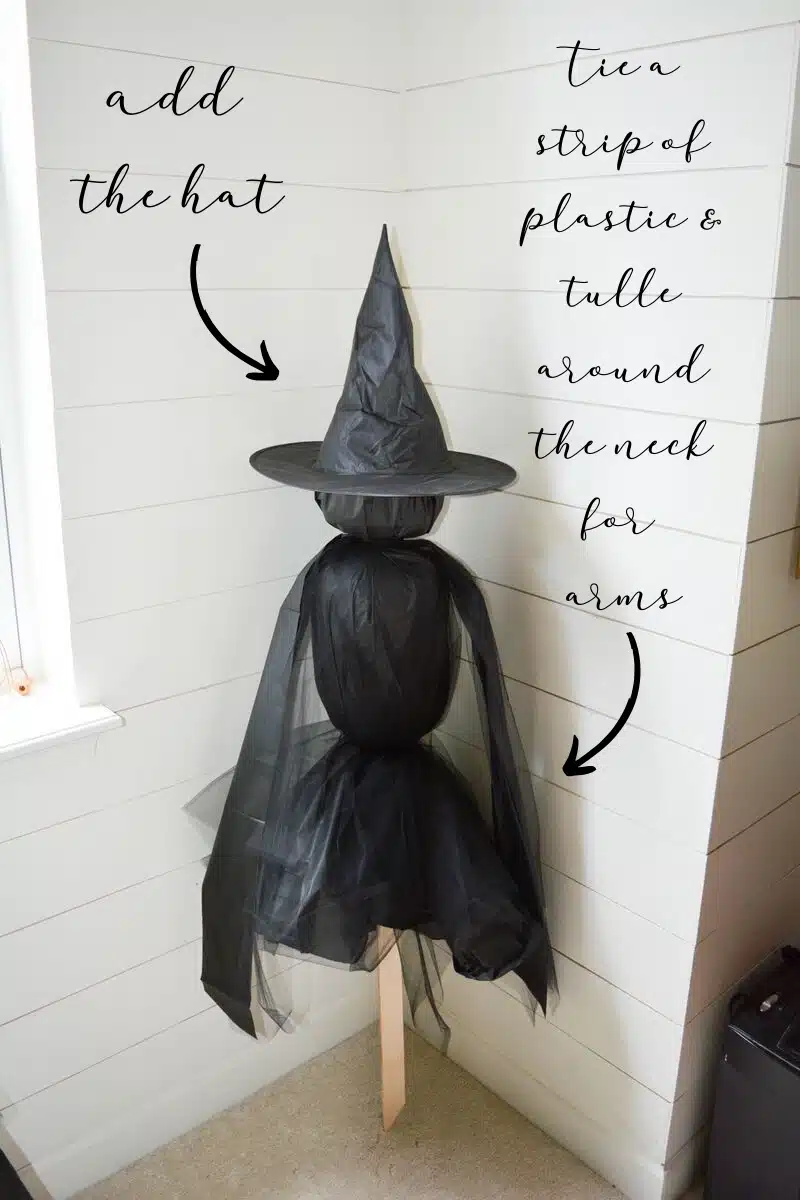 Here's a quick peek before the girls go outside!
The arms are a bit longer than what is needed at the moment but that's fine. When the outdoor witches have been set up outside in front of the house and their arms have been tied in a knot, I'll be able to trim away any excess.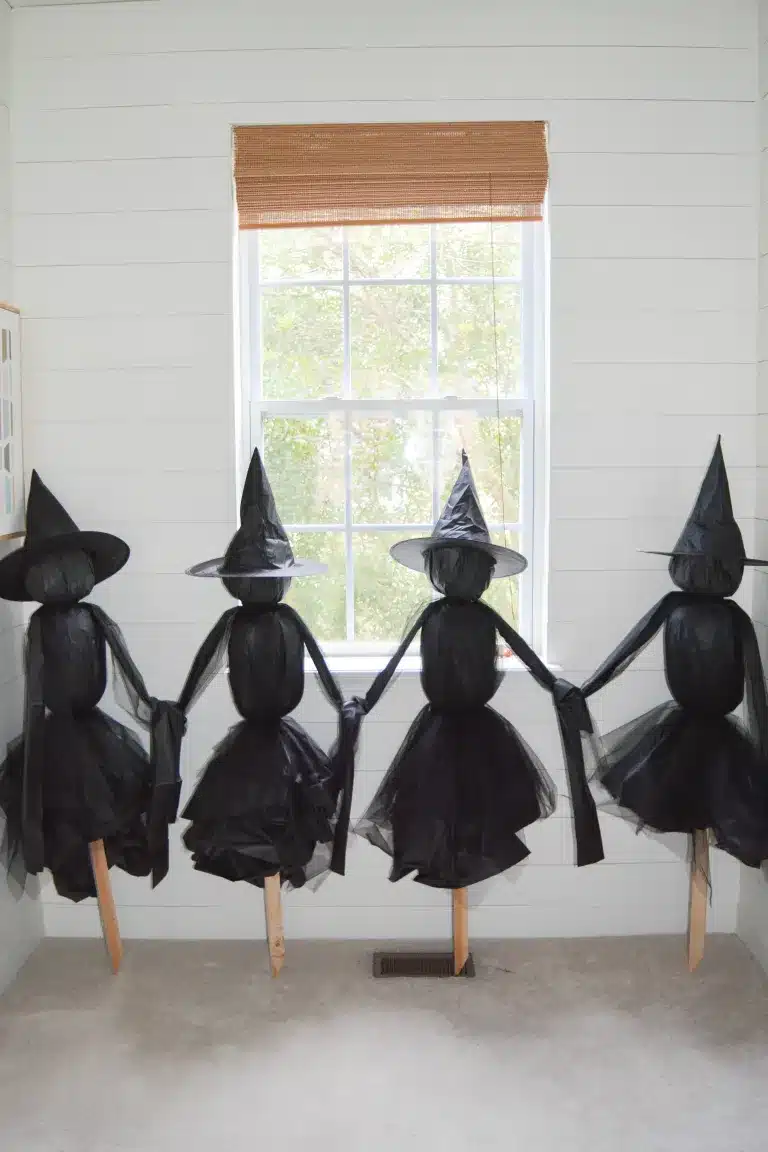 Here's a small glimpse of outside.
The outdoor witches look amazing at twilight. They're like silhouettes of witches!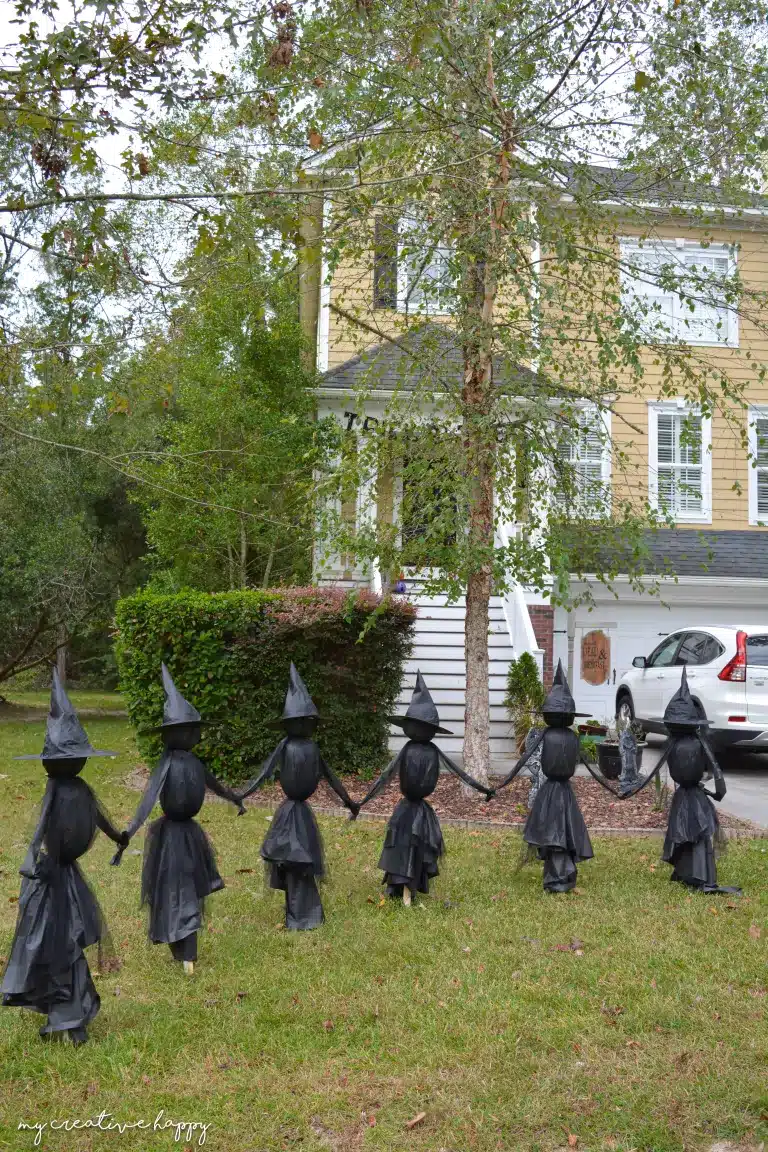 I am extremely happy with how these came out! Hope you enjoyed!