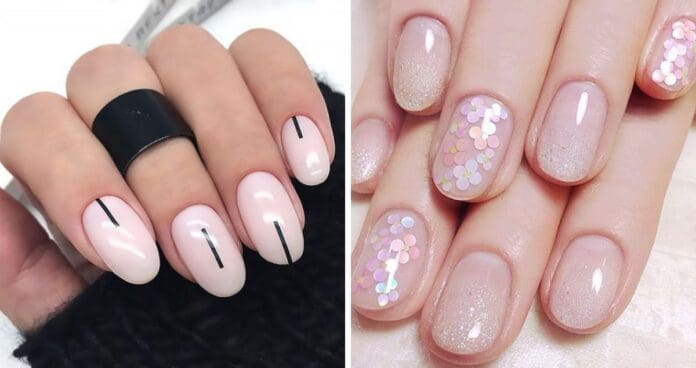 Round and oval-shaped nails are a popular choice for women who want to elongate their fingers. Whether you prefer a natural look or a whimsical and fresh design, there is something here to get you excited. Show off your personality and complete your outfit with these trendy nail designs for round nails.
1. Minimalist Round Nails
Simplicity is essential, especially when it comes to your nails. Sticking with a clean base like pink or grey, add a little spice to the design with a single dot or line at the top. Mix it up by placing this fine art on one or all of your fingers, but keep it simple. This minimalist choice is filled with elegance and looks great on any day.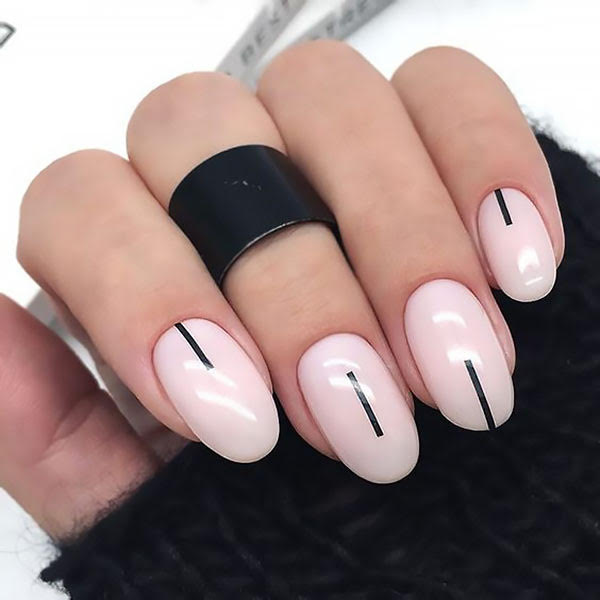 2. Multicolor Pastel Round Nails
Add some fun to your daily life with colorful pastel nails. Even though they are simple in design, they are effective. Create a soft rainbow by painting the hues in descending colors, or mix them up by applying different hues to each finger. This is an attractive option for those who love soft and timeless tones.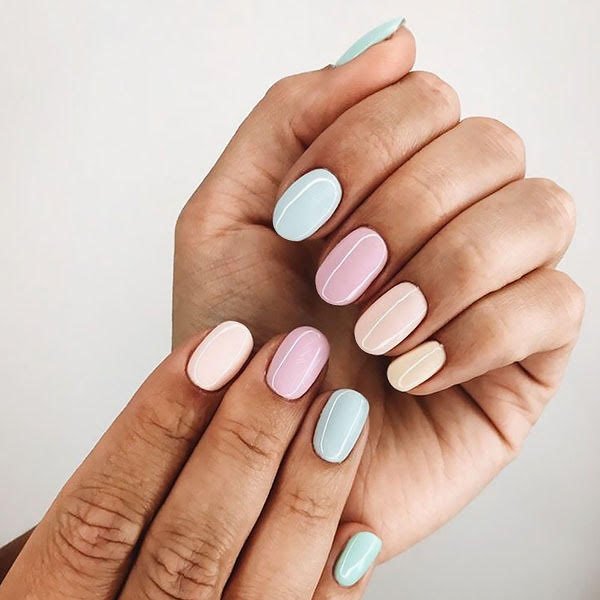 3. Holographic Round Nails
Say hello to this brilliant and sparkling manicure. The multi-colored base and holographic hue are perfect for a party or university class. Filled with radiance and sparkle, it is also a great option for those heading to a festival or nightclub. If you're not ready to paint the whole space, opt for a decorative nail or go for a frilly design with a glittery effect. No matter what you choose, you will be the life of the party wherever you go!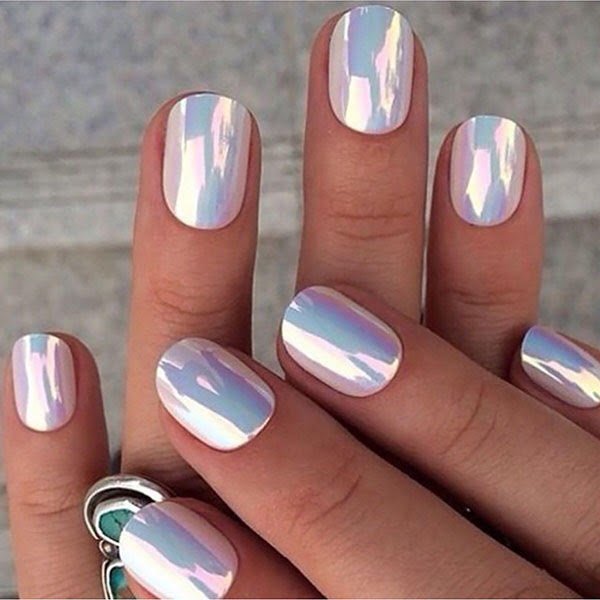 4. Cute Glitter Round Nails
Sparkle and shine with these cute glitter nails. Slim enough to wear to work yet glamorous enough to party, this design is perfect for all occasions. Choose from tiny drops or large glitters – they all look magical. Watch the art shimmer in the sun and grab everyone's attention!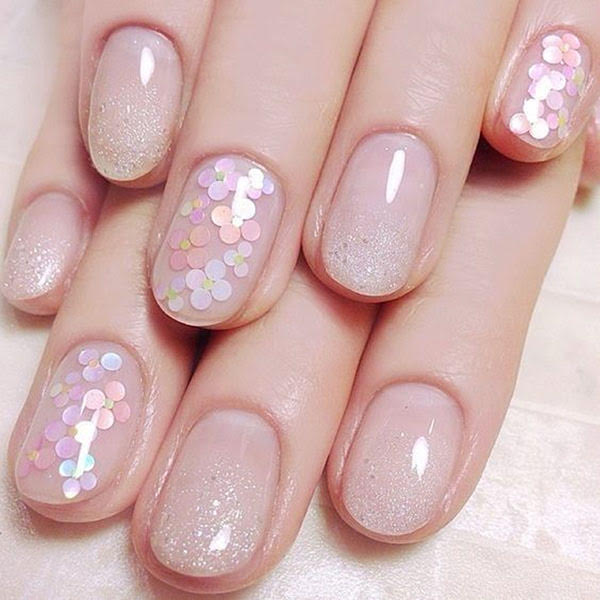 5. Natural Ombre Round Nails
From a big bridal day to a simple manicure, this natural Ombre is a classic choice for any woman. The gradual color change is so subtle that it can be worn every day and instantly transforms your outfit into a high fashion masterpiece. A French manicure is a superb option for a formal occasion, and this modern take on a traditional design brings it into a new era.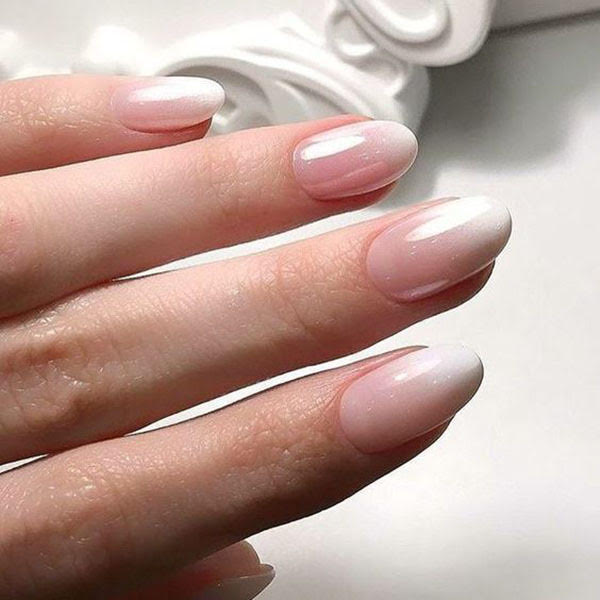 6. Matte Round Nails
Sleek and sophisticated, these matte nails are one of a kind. Choose a beautiful piece of art like lavender or geometric shapes, or keep it simple and simple using a single color. This elegant and timeless style is perfect for a day at the office. Whether you choose black, white, or something colorful, you'll want to wear this stunning polish every day.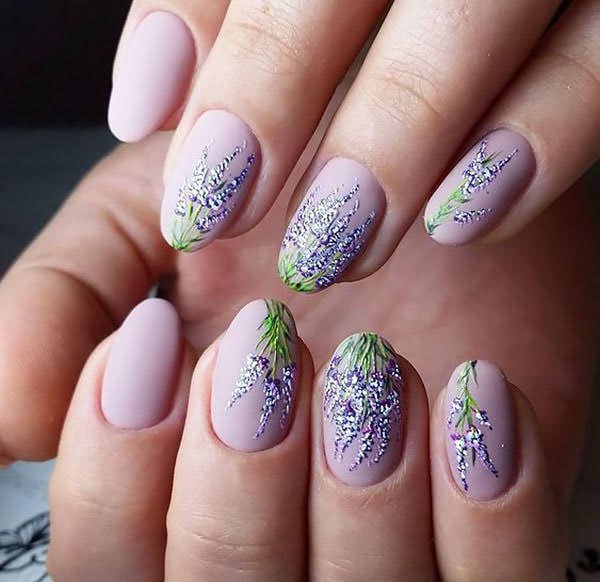 7. Line Art Round Nails
Who said that art is only for the gallery? Make your fingers the star of the show with this simple and stunning line art. Channel your inner Picasso with a single-line drawing of your pet or mimic a piece of string and create a smooth transition from one nail to the next. Add bright colors to accentuate the style and you could be in the Tate.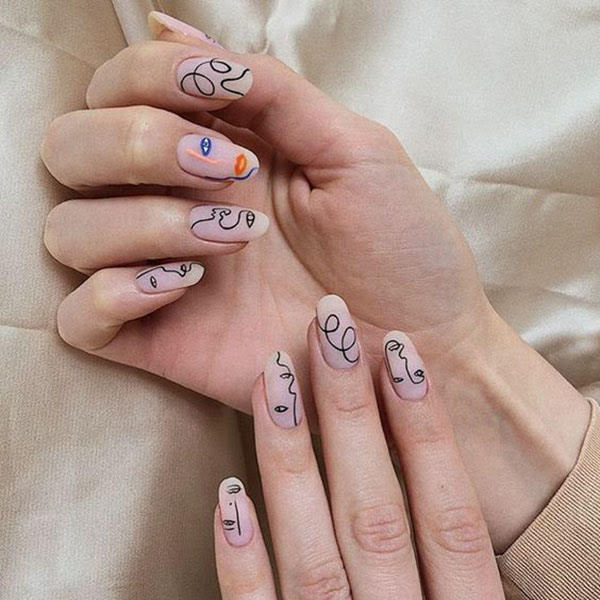 8. Nature Round Nails
Become one with the earth with a set of nature-inspired nails. Daisies, leaves, flowers and everything related to flowers, this art is worth expressing on your fingers. Ditch traditional plant colors and mix hues like blue, red or orange with botanicals. A single function design surrounded by blocky hues is the best way to let your creativity run wild.