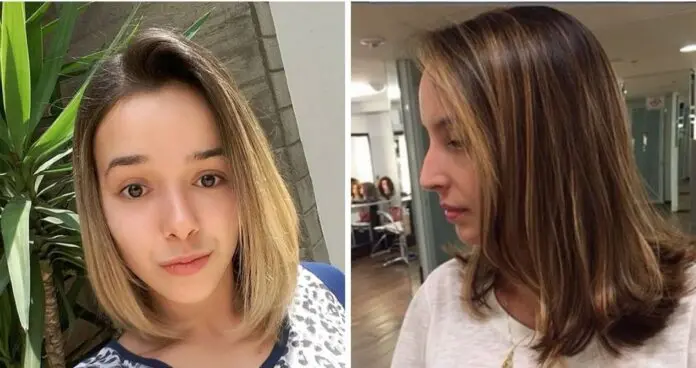 Medium length bob hairstyles, also known as MOB, are the perfect choice for ladies who want to maintain some length while maintaining a bouncy, lively bob. These 21 CUTE medium length bob hairstyles will definitely make you crave the MOB haircut!
Blonde Relaxed Waves
Looking for the perfect summer look? Well, look no further! This adorable updo is made up of gorgeous, delightfully blonde locks with a touch of sunkiss. She styled her locks in relaxed waves, a beachy look we love.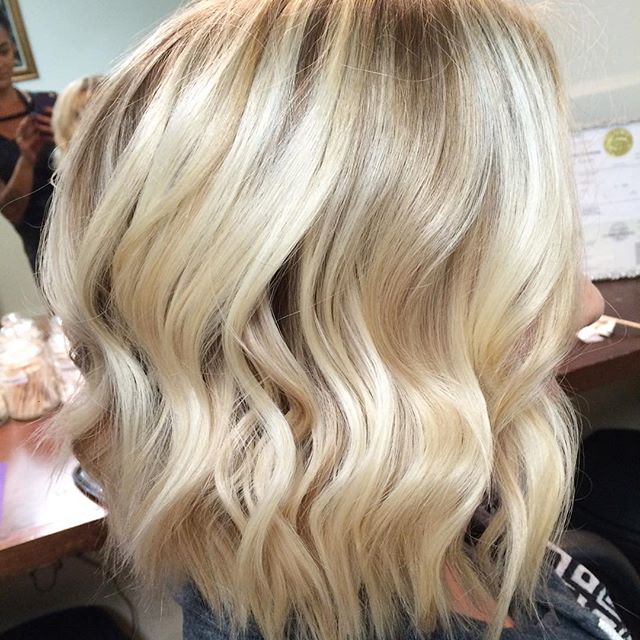 Credit
Lightly Curled Ombre
Are you going for a walk and want to give your mane an elegant volume? No problem! She adds light, thin tresses to the bottom half of her tresses, giving her a feminine look that's casual enough for the day but whimsical enough for a high-end event. I love the mousey brown tips that contrast nicely with her dark chocolate top half.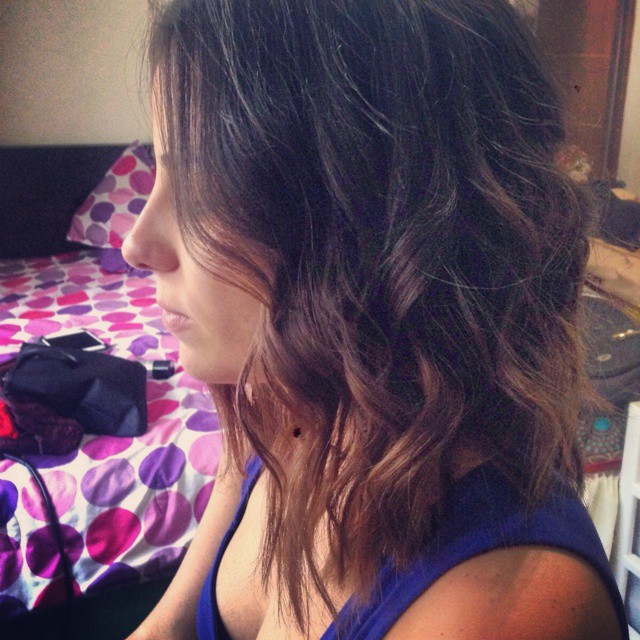 Credit
Short Side Swept Bangs with Underflip
Youth mood is written in this image! The short bangs slid right over her eye, letting her dark brown eyes shine beautifully. The ends of her MOB are curled and point down towards her face, framing her face and highlighting her features. Great option for an oval face.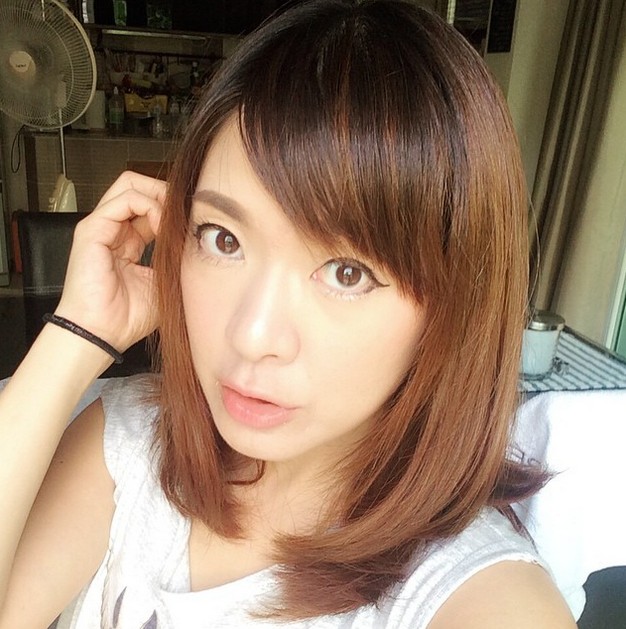 Credit
Coquettish Curled Ends
So funny, so cute! The ends of her mane are curled, creating a lively and flirtatious hairstyle that can be worn literally anywhere. Adding highlights all over her mane is a great way to add adorable texture.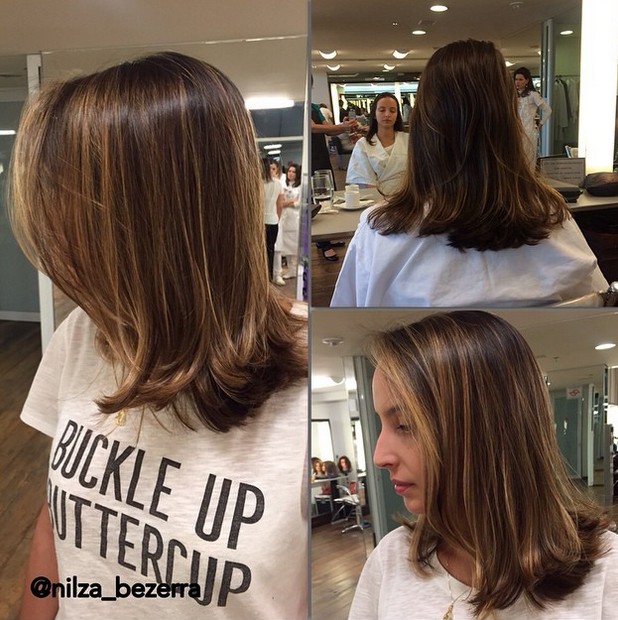 Credit
Chocolate Brown Relaxed Curls
Slightly more flattering than relaxed waves, but not quite full-on curls, these relaxed curls are the perfect in-between for those casual days when looking flirtatious and cute is your top priority.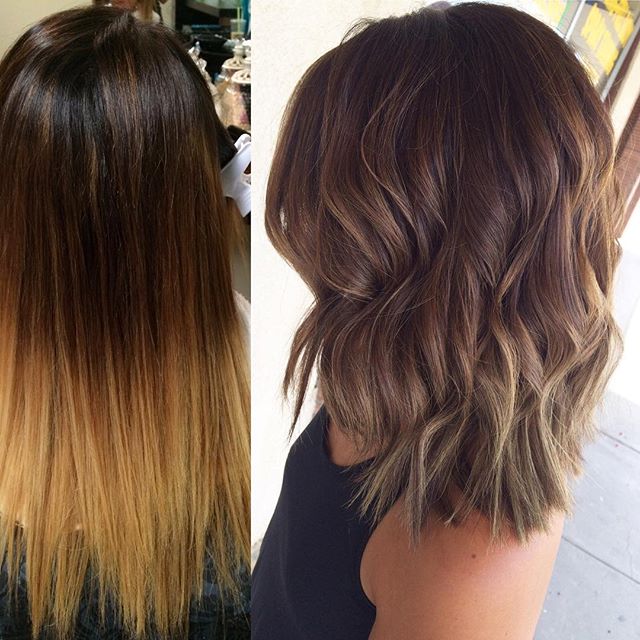 Credit
Front Volume with Ombre Colouring
I love this natural ombre hair colour with brown roots fading to honey blonde at the ends. She teases her curls around her face, revealing her face and letting her eyes shine brightly. Such a beautiful natural look that goes great with subtle makeup.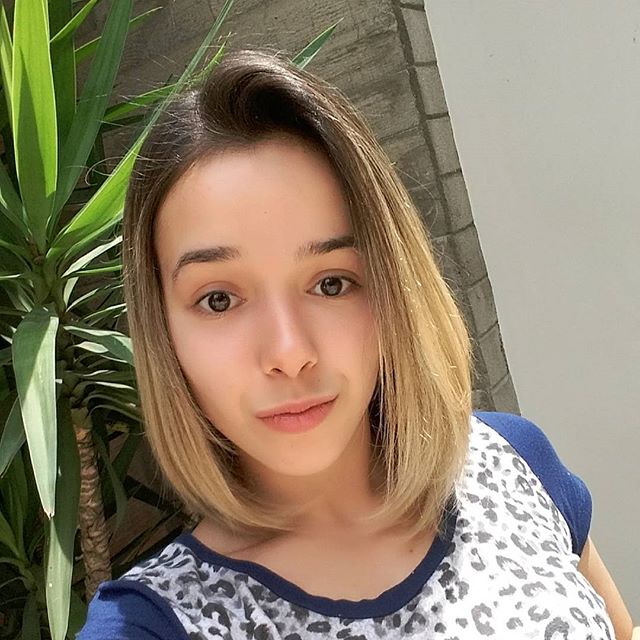 Credit
Underflip with Ombre Coloring
Another delightful ombre colour, it starts with ultra dark roots at the top and a lighter shade at the bottom. She flirtatiously flips the ends up to her face, which frames her face perfectly. Great choice for a square face.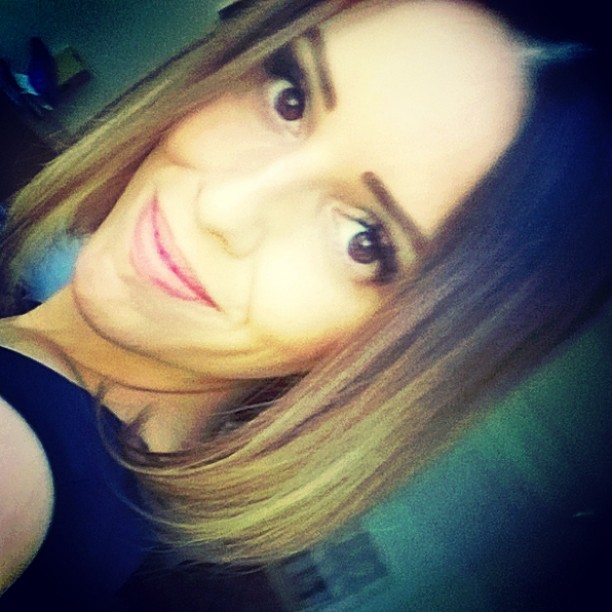 Credit
Voluminous Curls and Choppy Bangs
Uneven bangs are sure to look fashionable and stylish, adding a lively texture to the front of the face. She completes her look with a sexy vibe, adding super-voluminous locks that are slightly tousled for a sultry, seductive finish.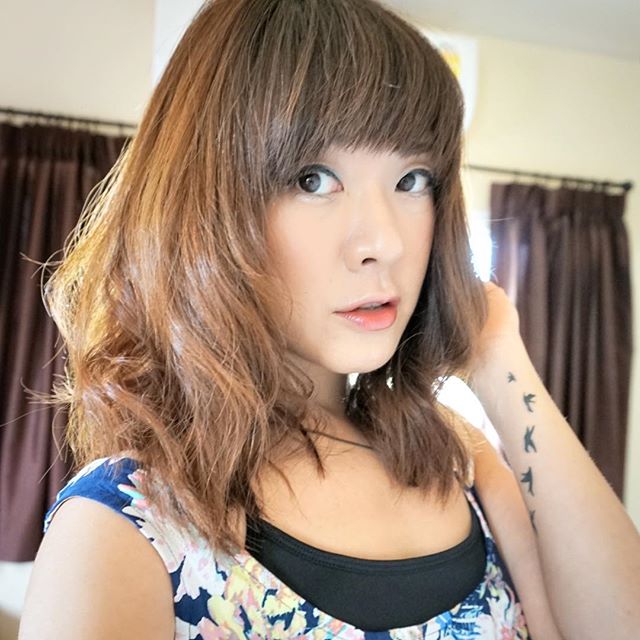 Credit
Loose, Tousled Curls
You can't go wrong with textured hairstyles! This look is just fabulous, a great idea for women of all ages. Loose, tousled curls give the image a delightful shape, and short bangs, combed to the side, remain relevant.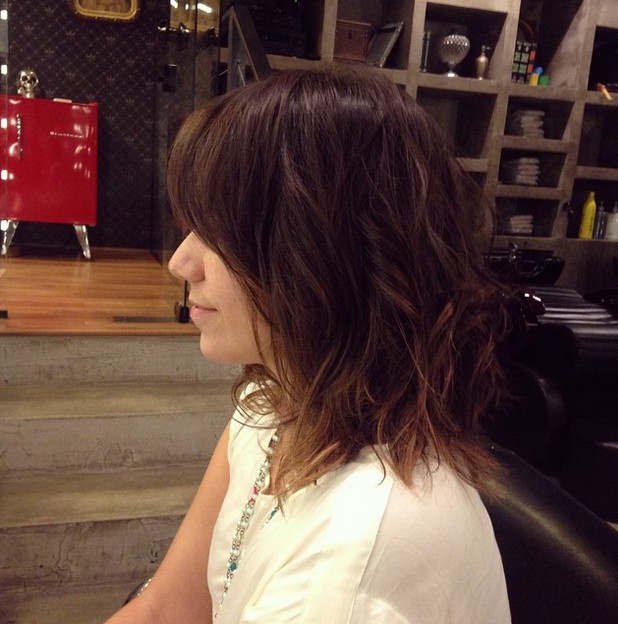 Credit
Angled Waves
Her vibrant, lustrous white locks are dazzled with beautiful waves from top to bottom, creating a stunning look that fills the entire room. We also love her subtle forward angle that adds a bit of edginess to her look. Looks great with light pink lips!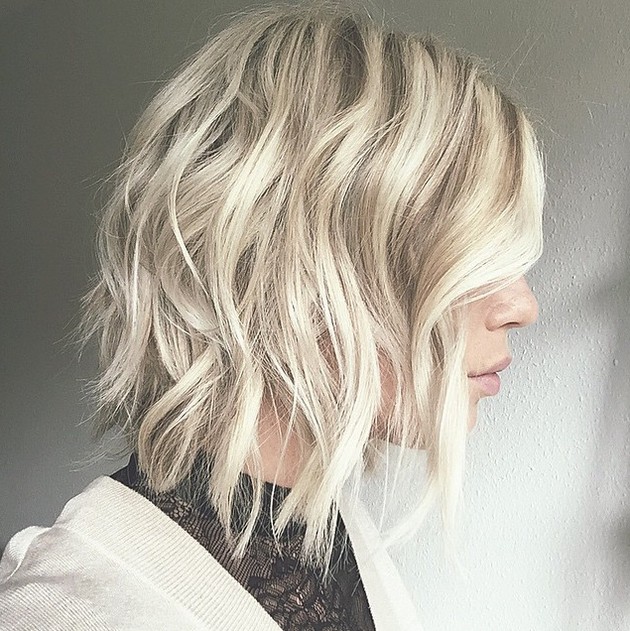 Credit
Casual MOB Cut
Even if you have thin hair or sparse hair, you can still wear MOB! Her haircut is simple and casual but still looks very cute. She has a very thin angle from front to back for some contrast, and her long bangs hang to the side.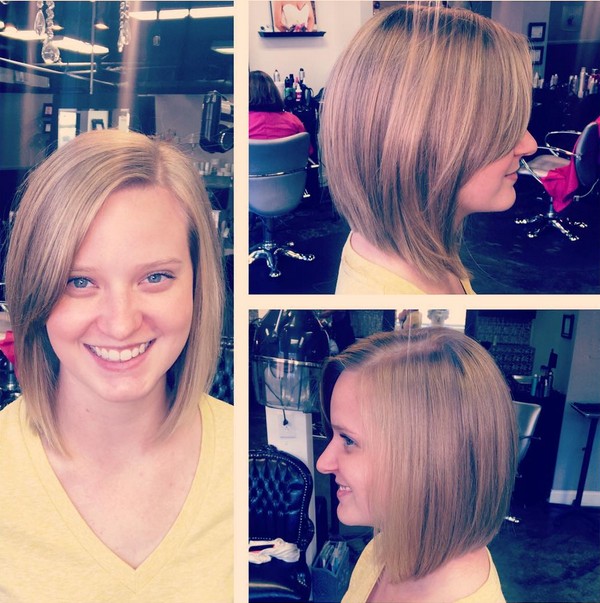 Credit
Slick Straight
MOB with a side parting and an elongated bang laid to the side; does it get more plush than that? This simple, sophisticated look is a great everyday style that can be worn just about anywhere. Just use your straightener for these trendy, sexy smooth straight strands.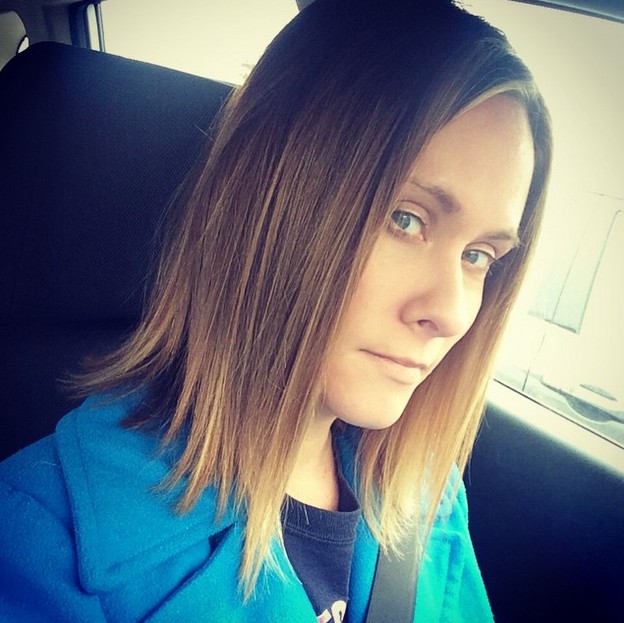 Credit
Casual Style
It's cool, it's calm and completely relaxed; who said that a charming hairstyle needs to be decorated with hot tools? Just fluff up your MOB a bit and hit the road. It doesn't get any easier than that!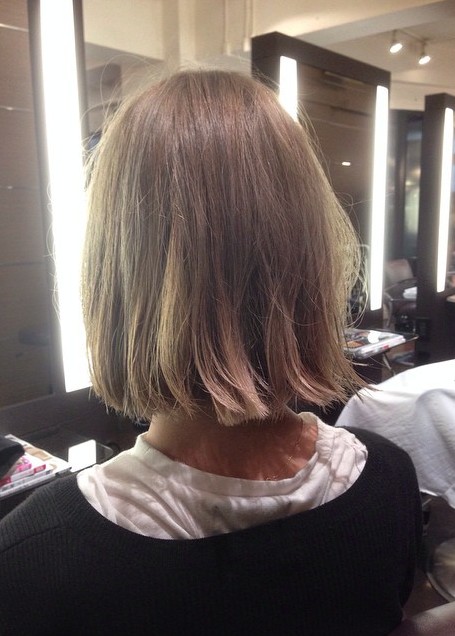 Credit
Volumized Side Sweep
We love her choice of copper blonde hair colour which complements her complexion beautifully. But what does it really do
adding a touch of flip to the end of your locks can quickly switch up your style, taking those dull and boring straight-edge strands to an all new, perkier level. They're subtle enough for work, but sexy enough for date night- just use makeup to play this versatile hairstyle up or down.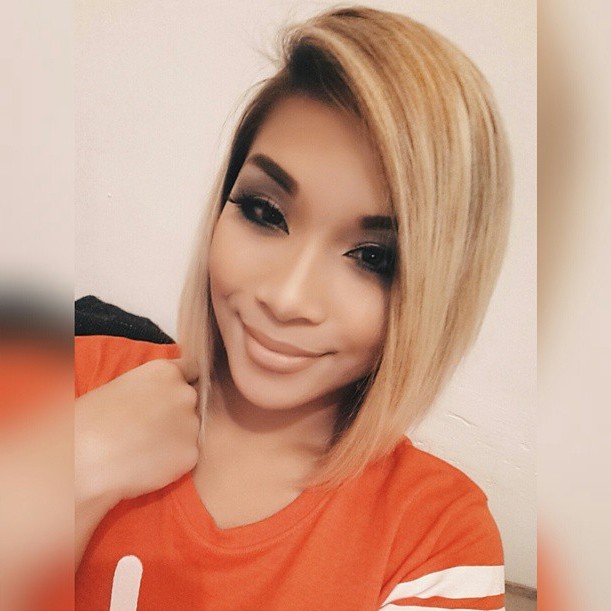 Credit
Subtle Flipped Ends
Her sultry waves create a divine, elegant finish that's amplified by her choice of super light blonde highlights throughout her chocolate brown mane. Gorgeous, and looks wonderful with a lacy top or dress.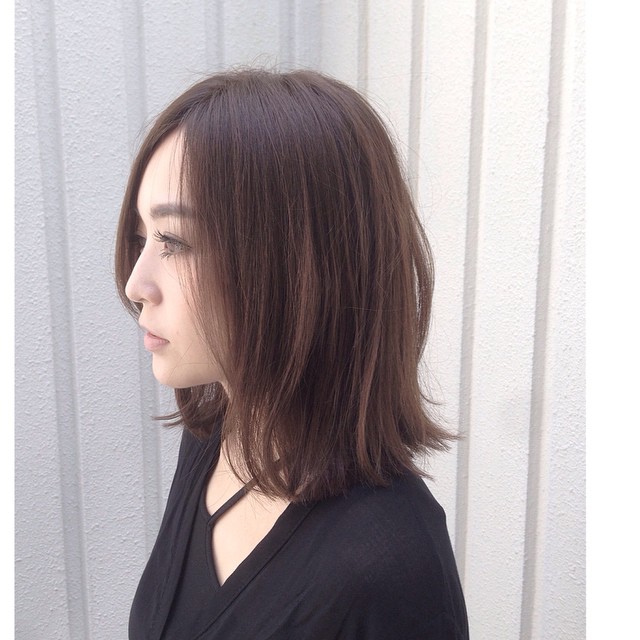 Credit
Sultry Waves
Say goodbye to dull, boring hair and switch it up by using some wild and vivid COLOR. This wonderful woman has chosen a delightful light pink hue, one of the trendiest hair color choices for 2016.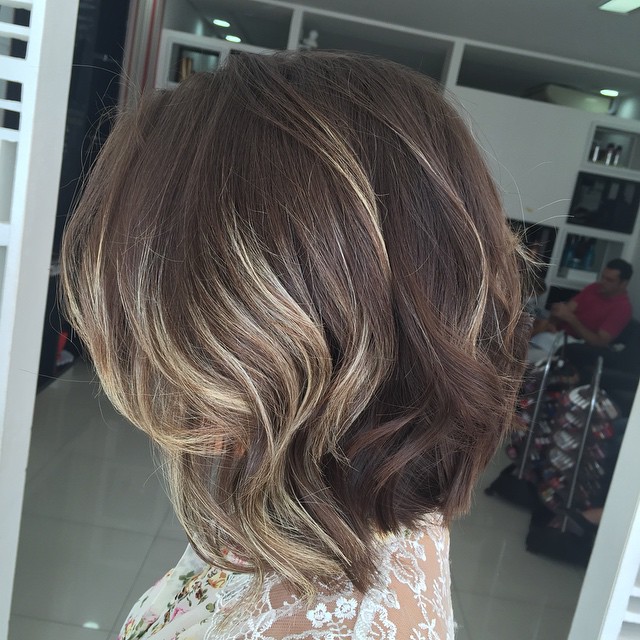 Credit
PINK!
Delightfully refined, deliciously artsy, with just a touch of edgy attitude, her hairstyle has it all. The subtle angle from front to back adds trend and edge while blunt bangs cut just above the eyebrow are intense and bold. Pairs well with darker shades of clothing and well-shaped brows.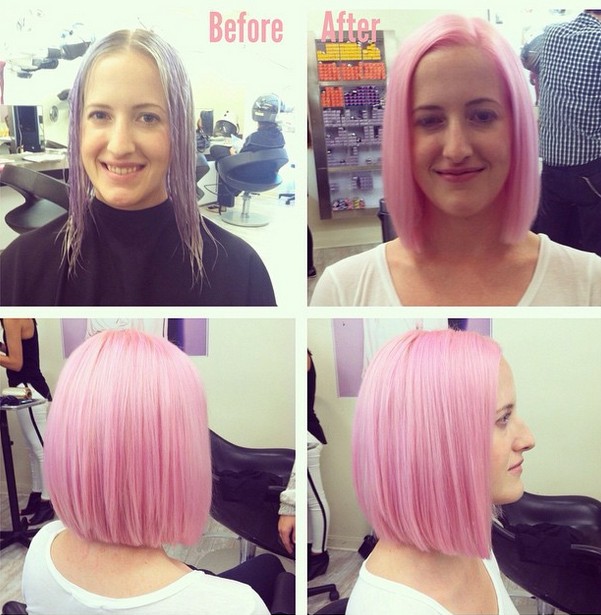 Credit
Subtle Angle with Blunt Bangs
It really doesn't get any more coy and cute than this! Subtle curls tousled up just a tad are the perfect addition for a shorter MOB haircut, creating an adorable bounce that can't be dismissed. Steal the crowd with your dashing hairstyle and a flirty smile to match.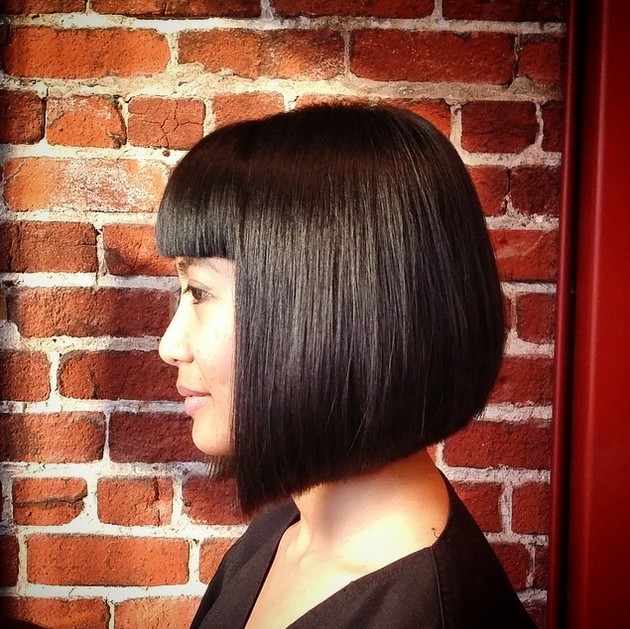 Credit
Flirty, Tousled Curls
These voluminous, glamorous curls are created using a curling iron with a larger barrel. The end result? Curls that are show-stopping and sure to take the eye of everyone around you. Would look rockin' with some deep red lips!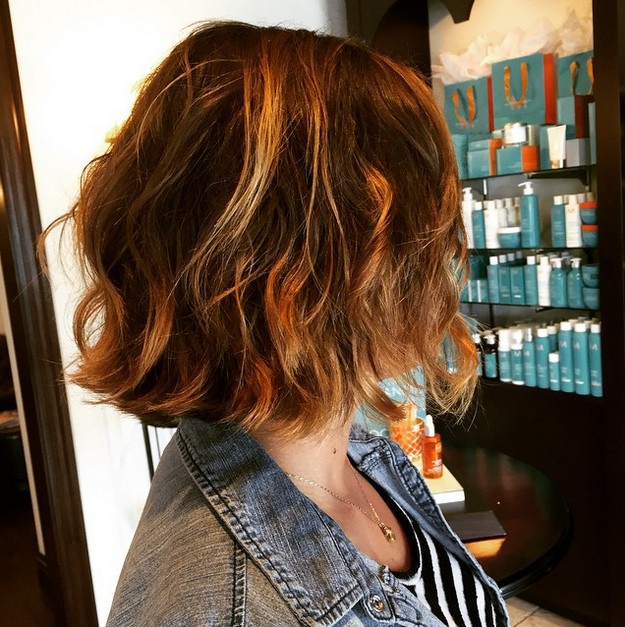 Credit
Voluminous Curls
This look is incredibly simple, but it has just enough body to be a really flirty and fun style! It's easy: simply dry your hair upside down to reach that full-body look, and if your hair isn't naturally straight, run a straightener through it and head out on your way.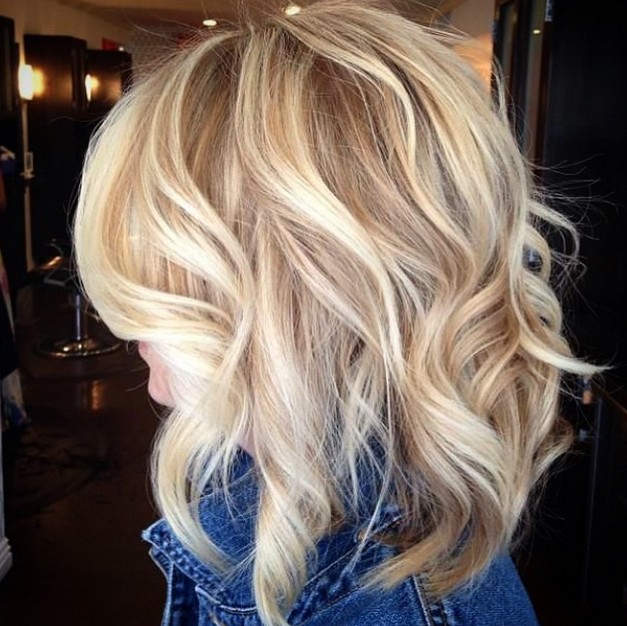 Credit
Straight Volume
In love with the MOB yet? Of course you are! Pophaircuts.com What medium length bob hairstyle are you going to sport next?