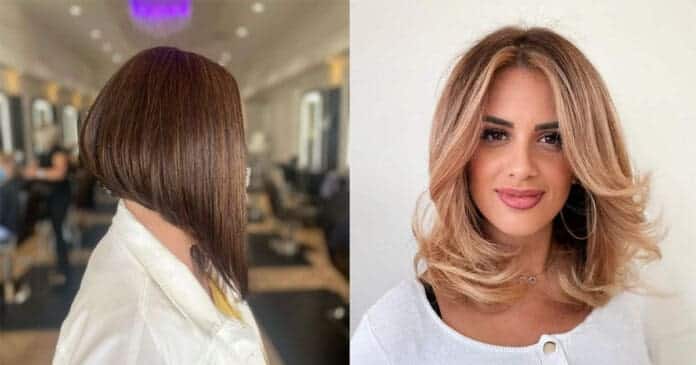 If you're looking to make a big change in your life, what better way than making a big chop. Short to medium layered haircuts are the perfect way to make a dramatic hair change without going too short and having big regrets. Plus, adding layers allow more movement and provide awesome dimension if you decide to also color your hair. Short-medium layered haircuts are from chin to shoulder-level, enhanced with layers. This cut is not only fun due to its layering but also liberating due to its length and weight. When cut in short-medium lengths, hair feels light and airy which often gives a carefree vibe. The layers create flattering silhouettes which aim to frame the facial features well. When it comes to understanding the importance of maintenance, Amber Wishart, a stylist from Barrington, IL, explains, "Things go south when the client isn't properly educated on how to style and maintain their new haircut. For example, short-haired women need their styles modified every 4-6 weeks, while longer-haired women need it every 8-10 weeks." With layers, hair care products are a must. Wishart recommends the use of Keune Precision Powder. This product has a matte finish and a low hold which creates lift and texture, suitable to all hair types. Above all, she reminds us how vital it is to choose your hairstylist, stating, "If a stylist isn't giving you a thorough consultation, go for one who will." Before your next hair appointment, check out these inspiring photos of the best short to medium layered haircuts and hairstyles.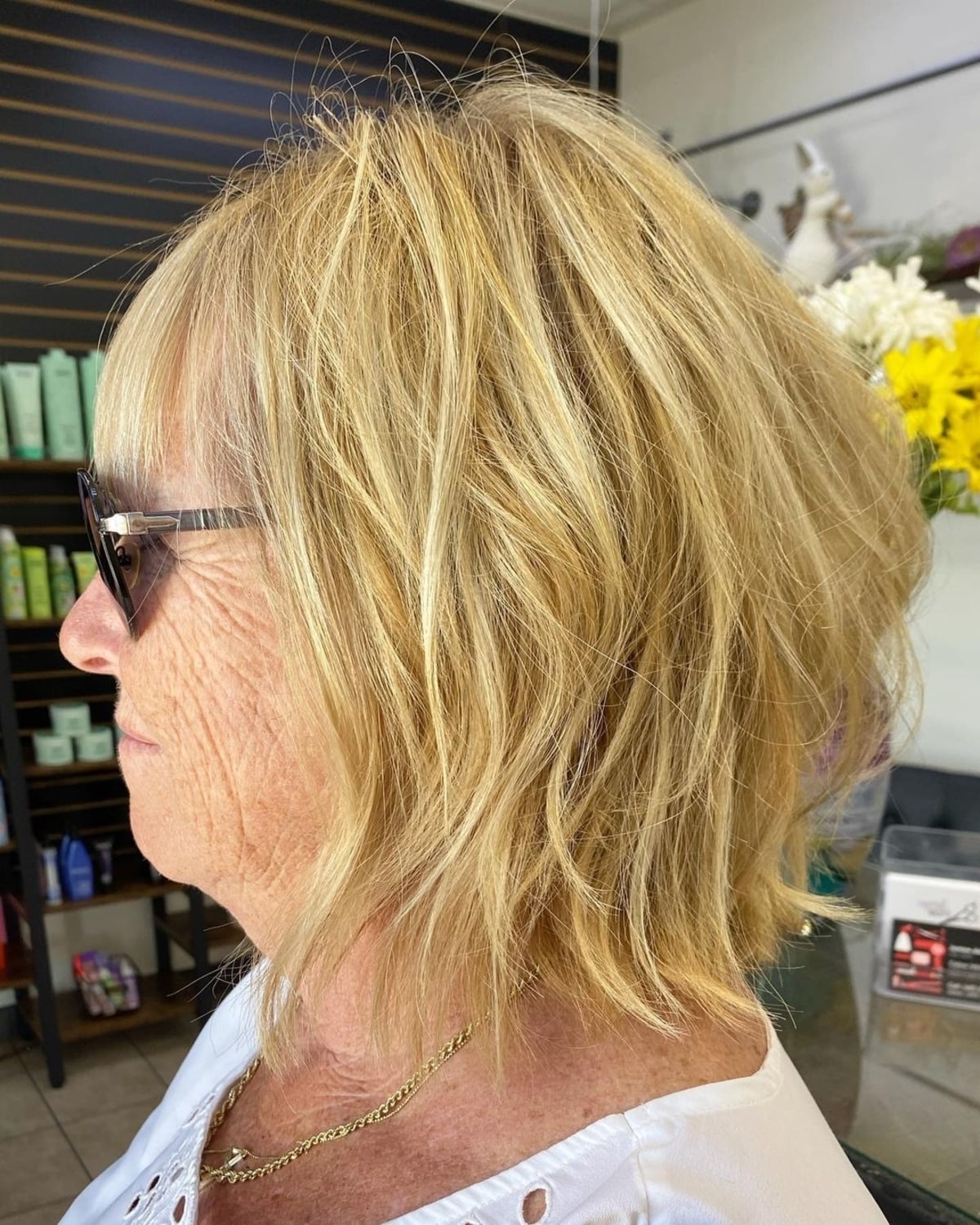 #1: Mid-Length Bob with Layers for Older Women
A mid-length bob with layers for older women is great if you want to add body to a short to medium layered haircut. To get this style, ask your hairstylist for a softly textured bob cut, especially if you have thin hair.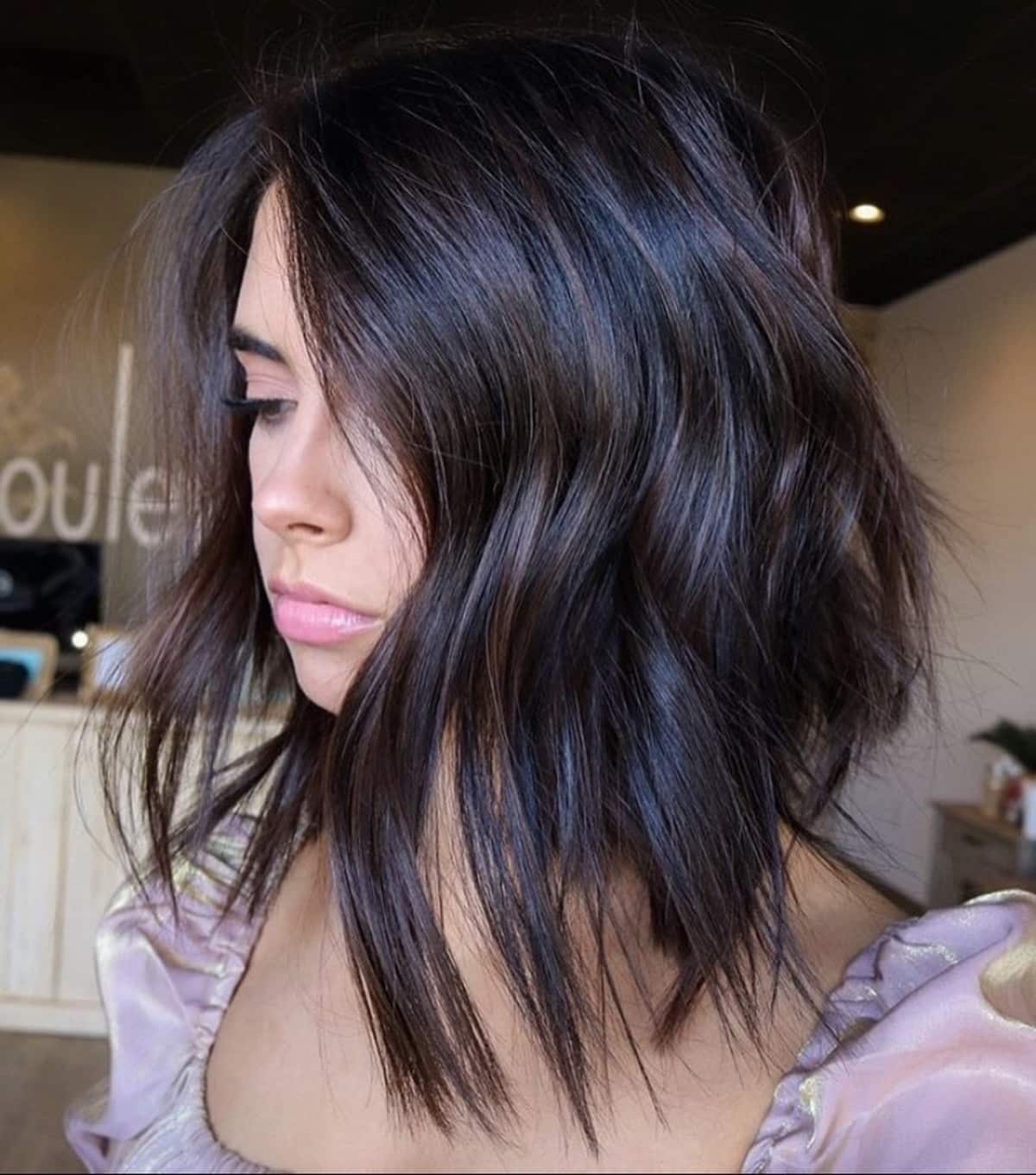 #2: Short to Medium Choppy Layers
The best short to medium layered hairstyles come with choppy layers. They're modern and youthful-looking and hold the perfect balance between an edgy and sophisticated style. Short layered haircuts are perfect for all textures and across all ages.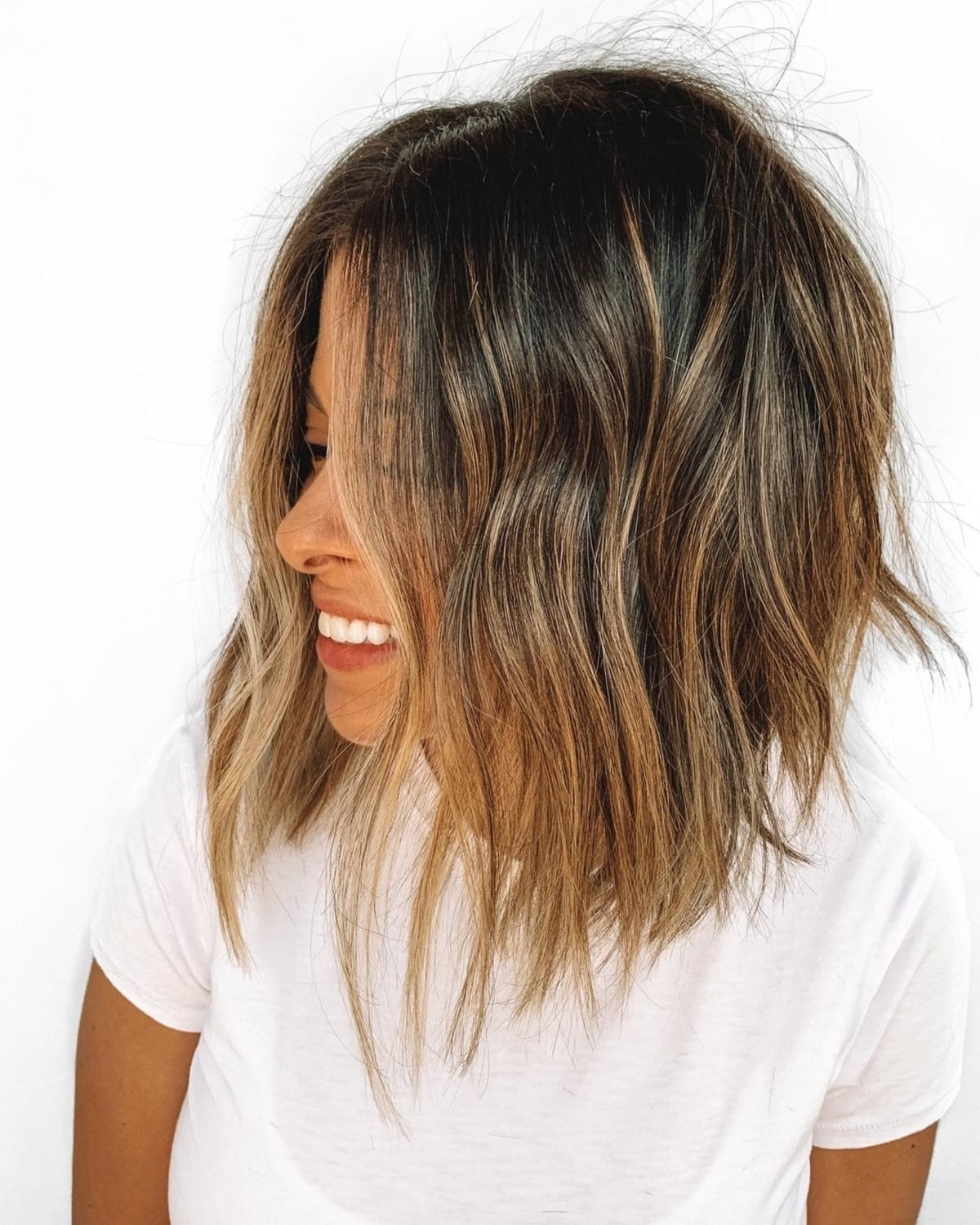 #3: Medium to Short Layered Haircut
Medium to short layered haircut exemplifies power and elegance. Try medium to short haircuts if you have thick hair and want some lightness.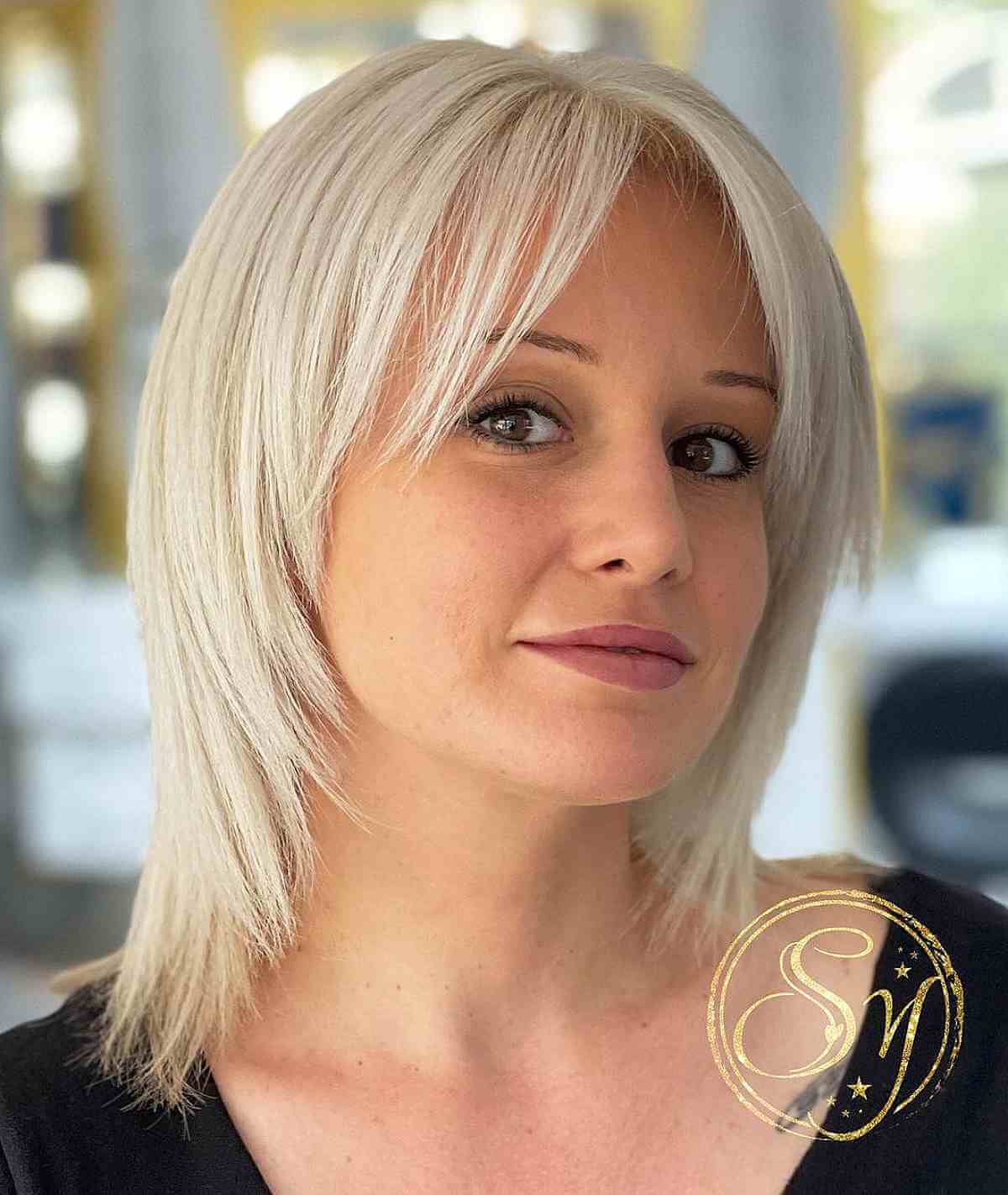 #4: Platinum Choppy Haircut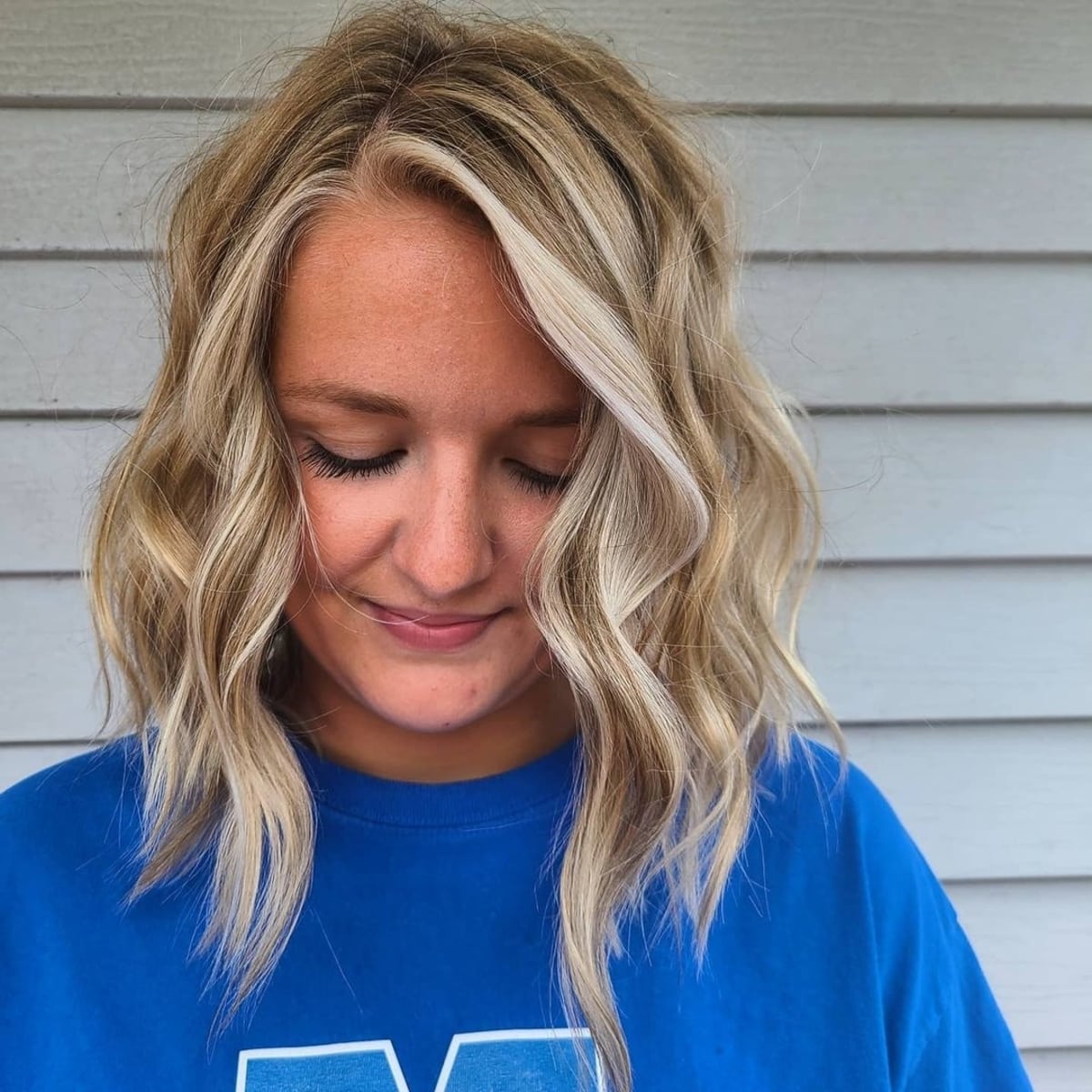 #5: Shoulder-Length Angled Bob for Fine Hair
You'll want to try a shoulder-length angled bob for fine hair. You will have tons of options. Shoulder-length bobs can be worn straight or curly and look fabulous on women of any age or face shape. Medium to short layered haircuts is for anyone who likes versatility on their tresses.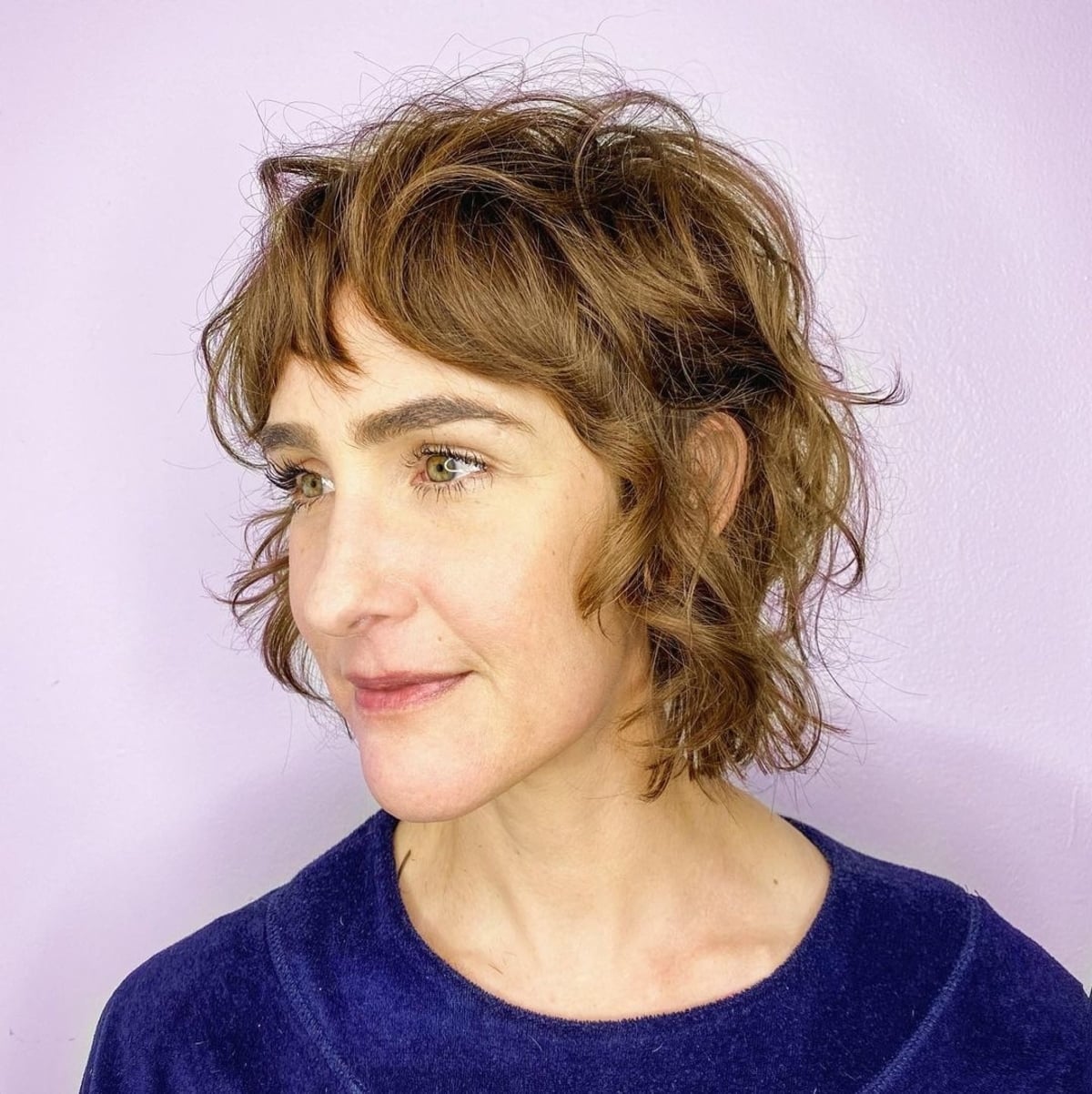 #6: Neck-Length Shaggy Layered Hairstyle
Choose a neck-length shaggy layered hairstyle for an easy, lived-in appearance. Ask your stylist for short layers to release the weight and create a wispy shape. A feather or straight razor can be used to cut and maximize the effect. A layered hairstyle works well on straight and curly hair textures.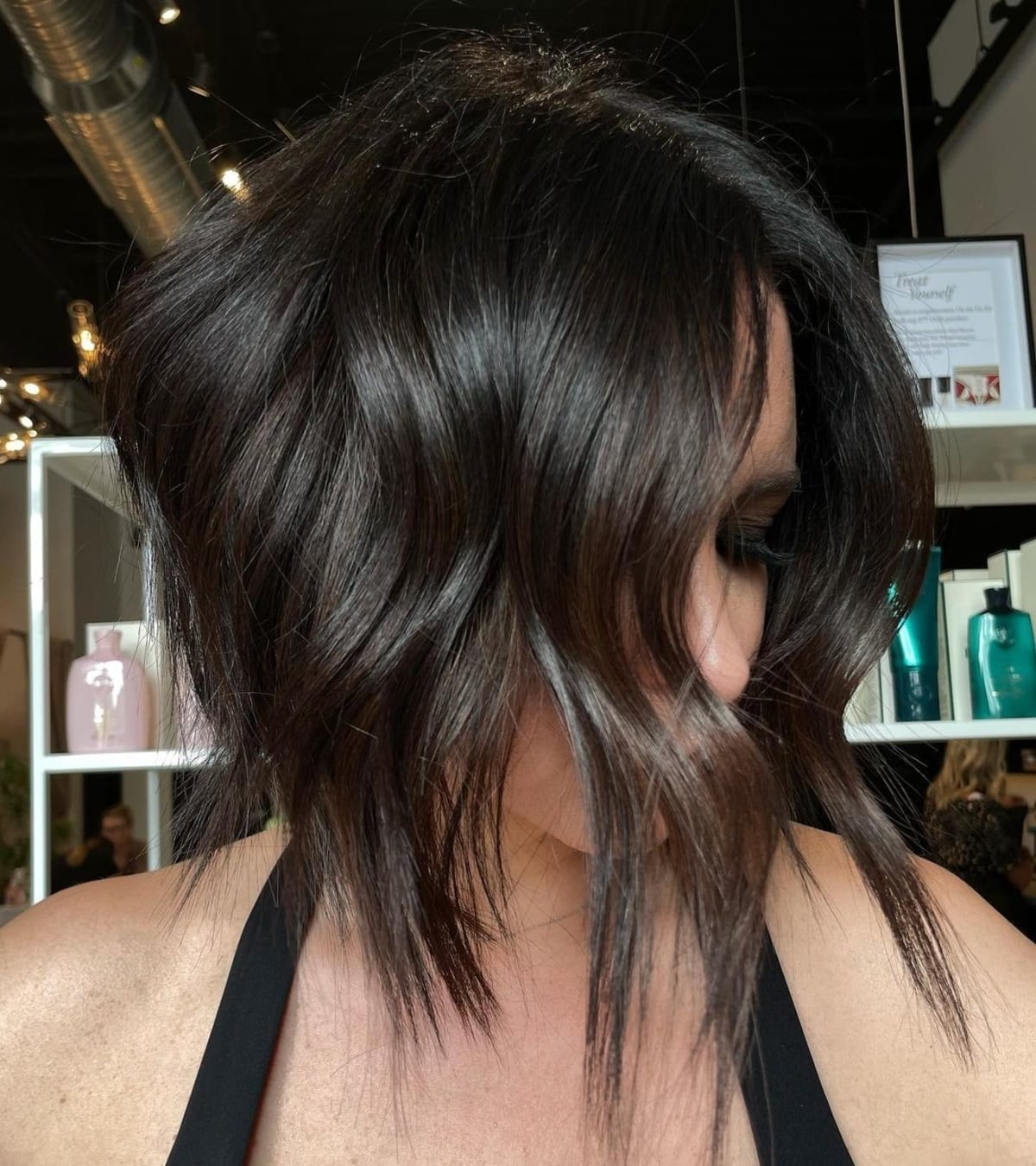 #7: Short to Medium Layered Hairstyle
A short to medium layered hairstyle is suitable for any age and ideal for anyone with fine to medium textured hair. Short hairstyles with long layers can give the illusion of fullness when styled with big, lived-in waves. Keep this cut on-trend with a slightly longer length in front and a partition at the center.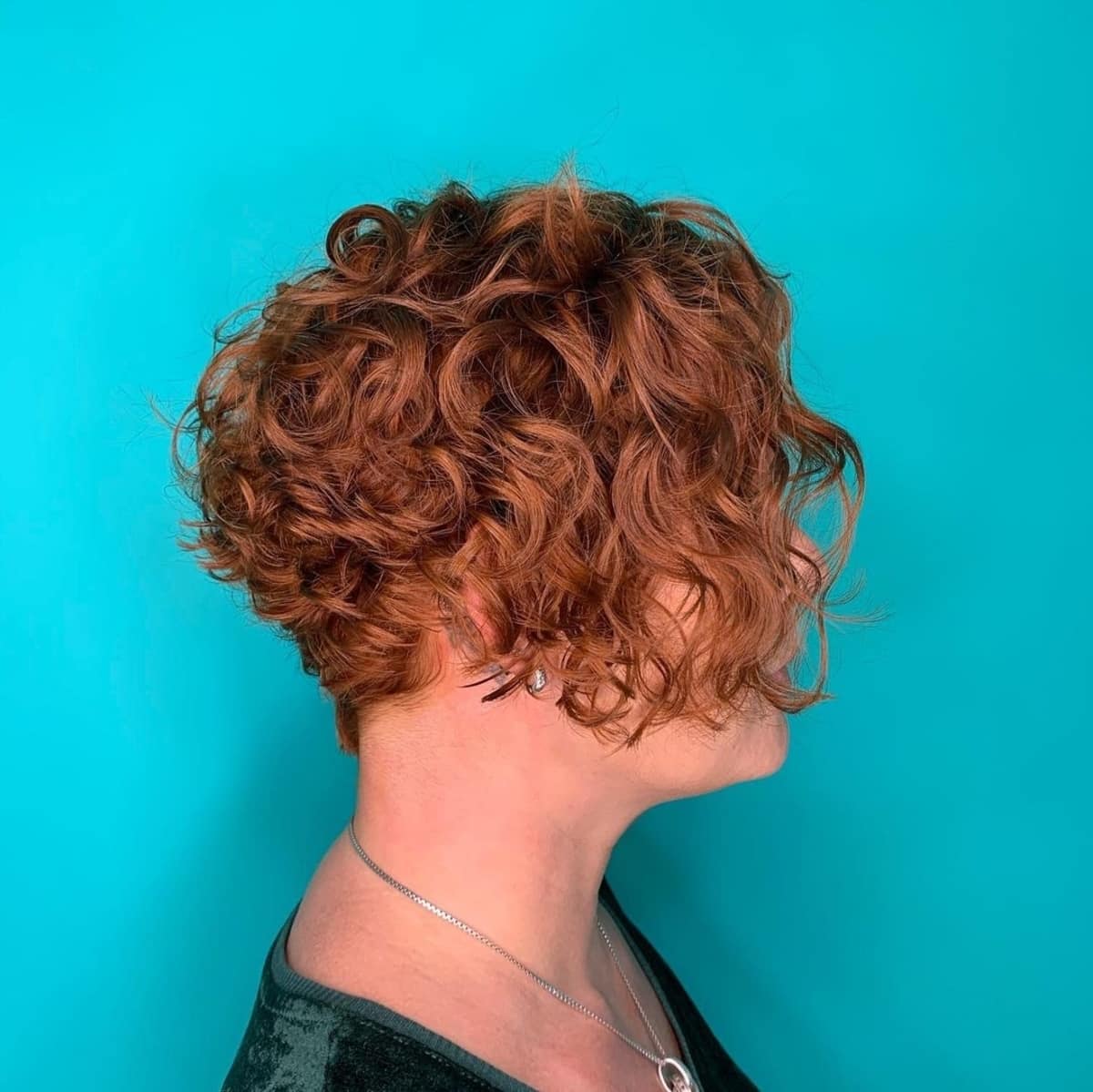 #8: Jaw-Length Bob for Curly Hair
A jaw-length bob for curly hair has many layers with long face-framing pieces which allow your curls to lay beautifully. A jaw-length bob is perfect for square and oval face-shaped ladies.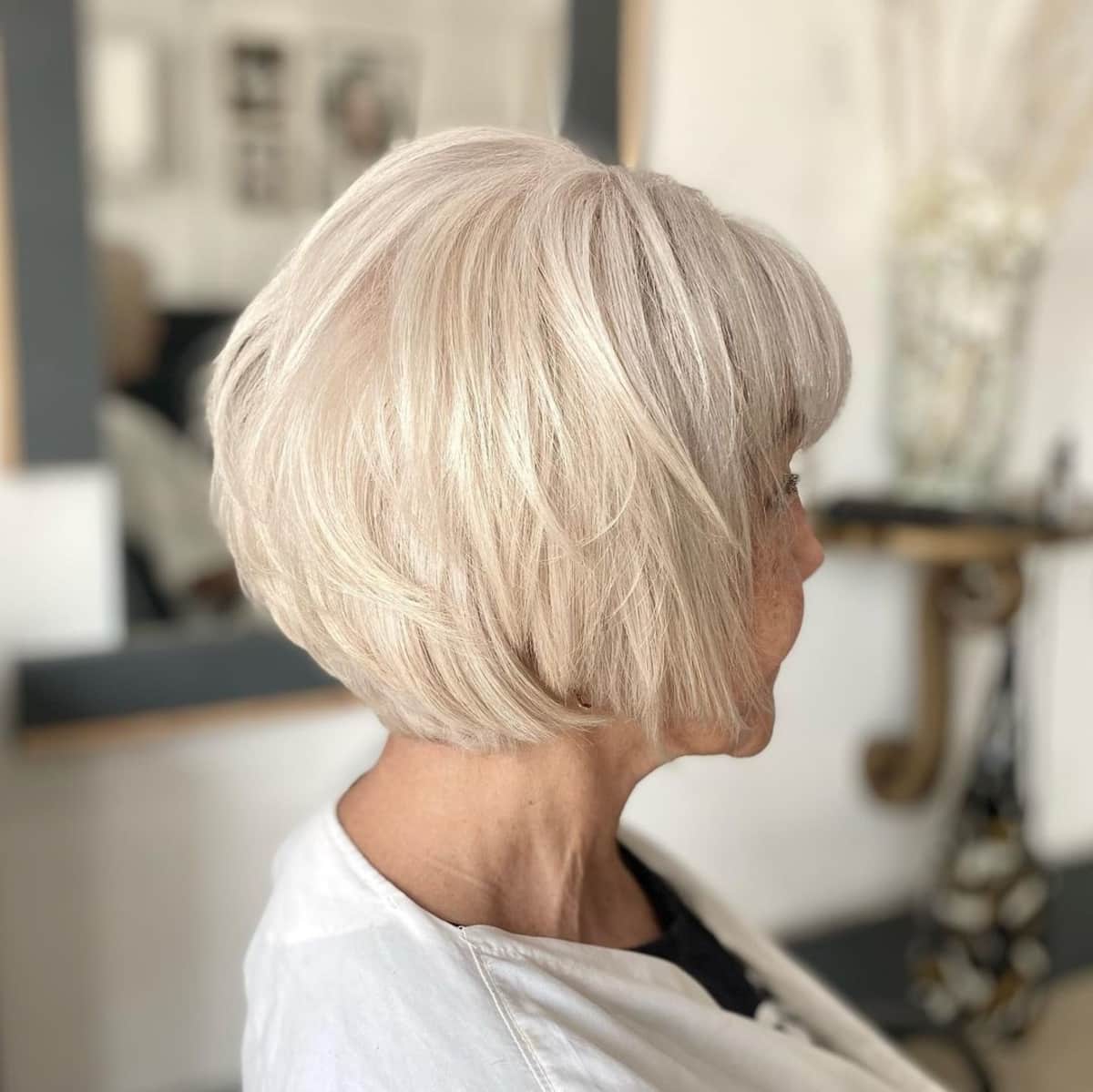 #9: Layered Bob for Women Over 70
Layered bob hairstyles for women over 70 have a layered shape that softens the feel of the bob. Plus, they have a lighter feel, giving you carefree and youthful-looking hair.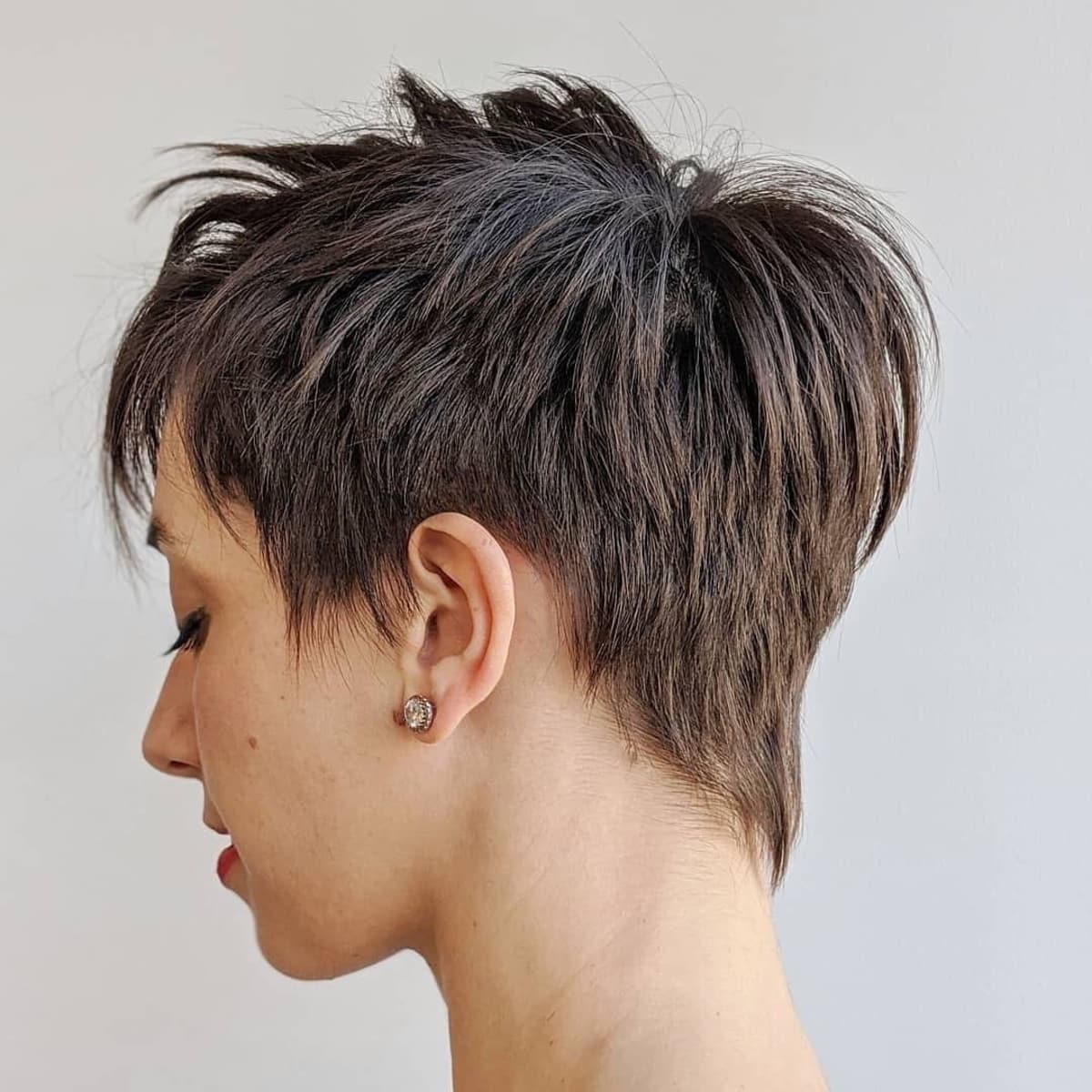 #10: Brown Messy Razored Short Pixie for Straight Hair
Opt for a messy razored short pixie cut for thick, brown, straight hair. The razor cut creates the shape but also increases the movement for straighter hair types. It also removes the heaviness that shorter, thicker hair typically has. The back view says it all! Not every stylist uses razor cutting techniques, so discuss this before getting a short to medium haircut with layers.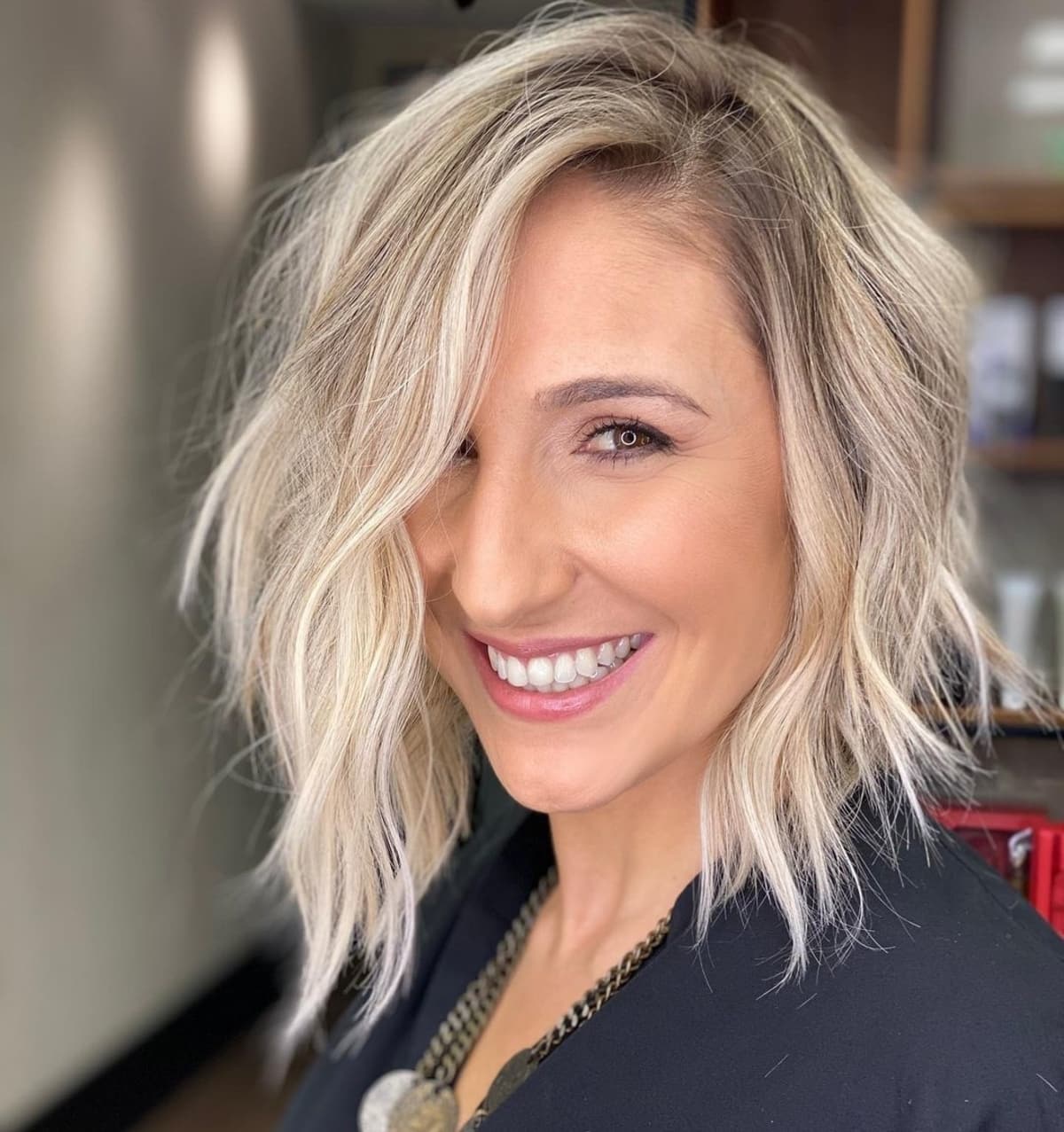 #11: Short to Medium Layered Shag
Short to medium hairstyles like a layered shag have some striking features. Ask your stylist for a short hairstyle that has frontal strands longer than the back of the head, which will flatter your face well.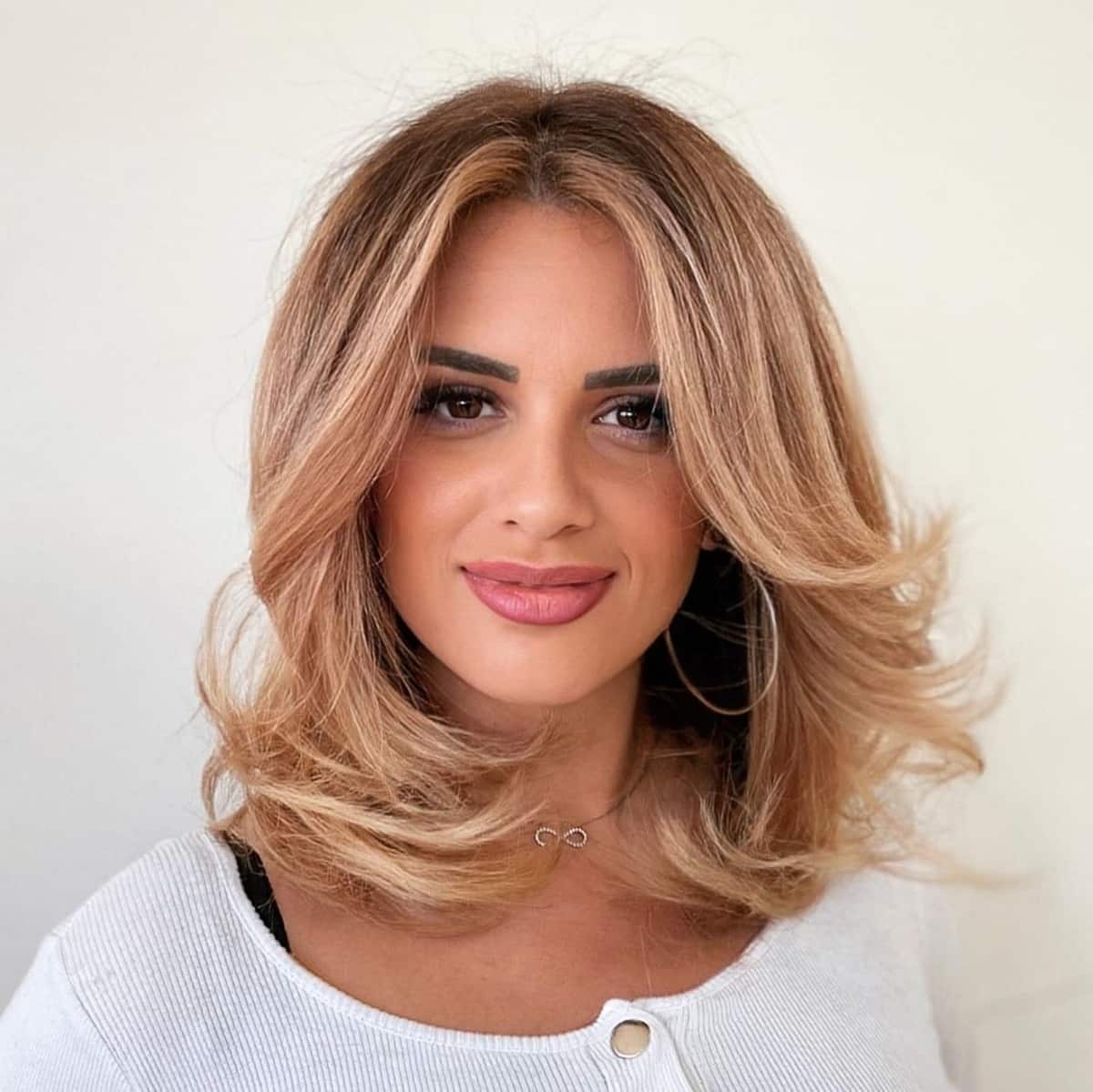 #12: Cute Lob with Feathered Layers
A cute lob with feathered layers offers movement but doesn't change the overall length of the hair. Plus, the layers highlight the various colors within the long, layered bob.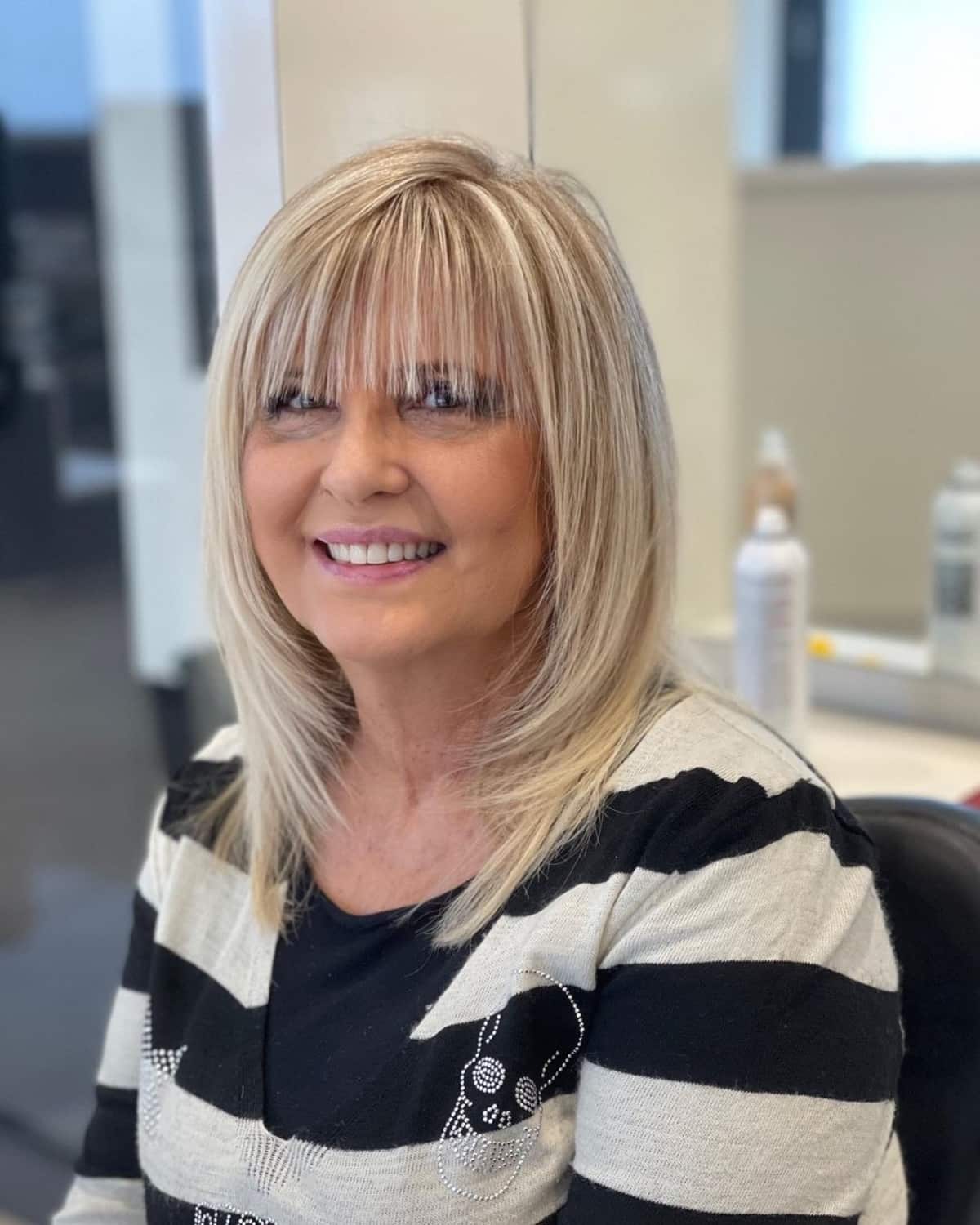 #13: Layered Shag Cut with Bangs for Women Over 50
A layered mid-length shag cut with bangs for women over 50 has shorter strands in the front and longer layers in the middle and back. Opt for short to medium haircuts like this if you want to add texture, volume, and bounce.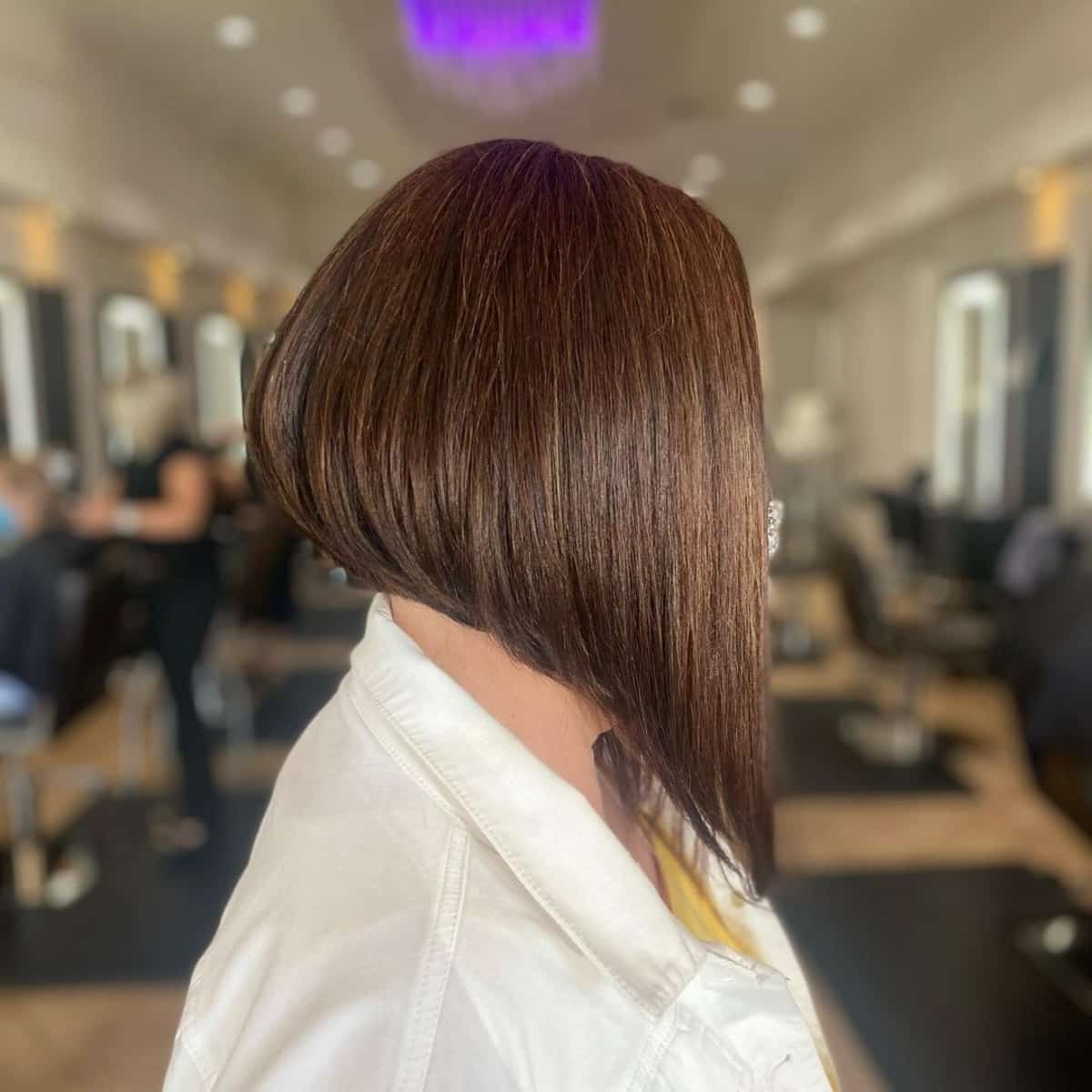 #14: Short to Medium Layered Rounded Bob
Consider a short to medium layered rounded bob hairstyle. It's a great way to keep length in front while adding volume, layers, and fullness to the back. Hair lengths that range from short to medium with layers need a round brush, smoothing cream, and flat iron for the best results when styling.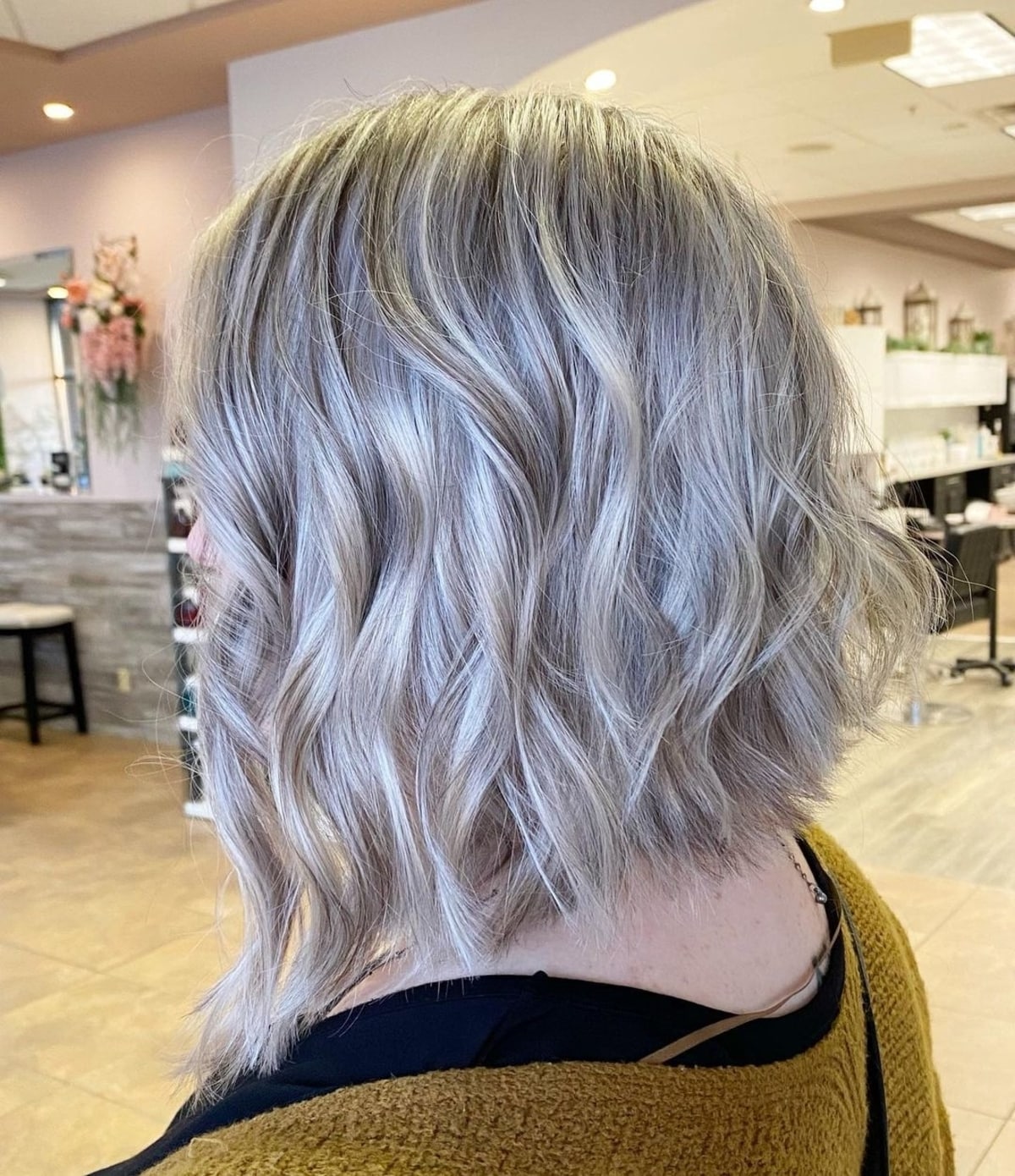 #15: Medium to Short Layered Hairstyle
A medium to short layered hairstyle is very versatile. From chin to shoulder-length, it can be worn smooth and shiny, or tousled and messy. Fairly low-maintenance, this cut grows out well so you can go longer between cuts.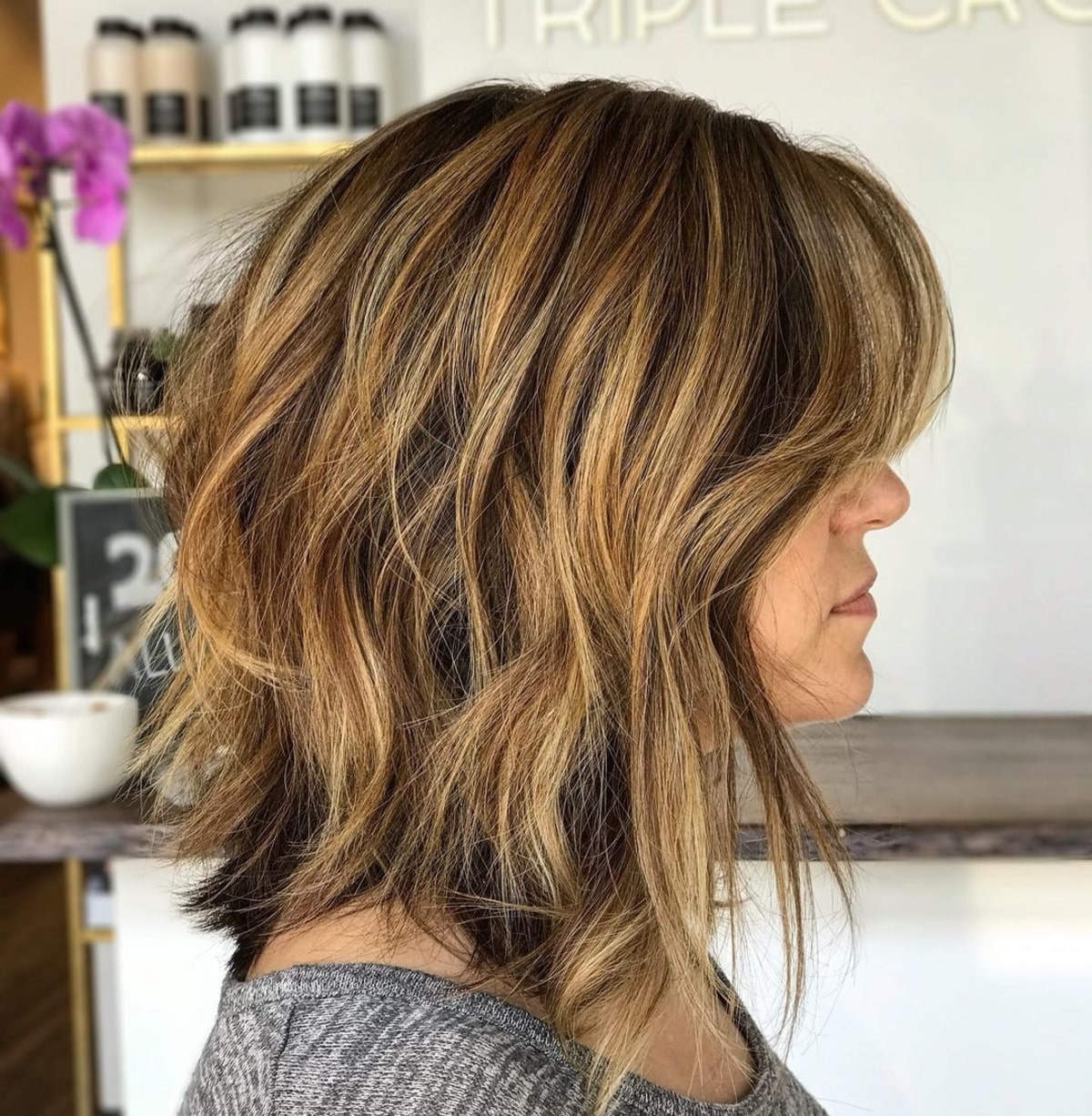 #16: Wavy Layered Medium-Length Hair
Wavy layered medium-length hair maintains the length of the hair while also adding in movement and fullness. A girl with fuller hair benefits from shorter layers as they have more weight in the perimeter of the hair. Furthermore, these layers help remove some of the bulk throughout the internal part of the wavy hair, too.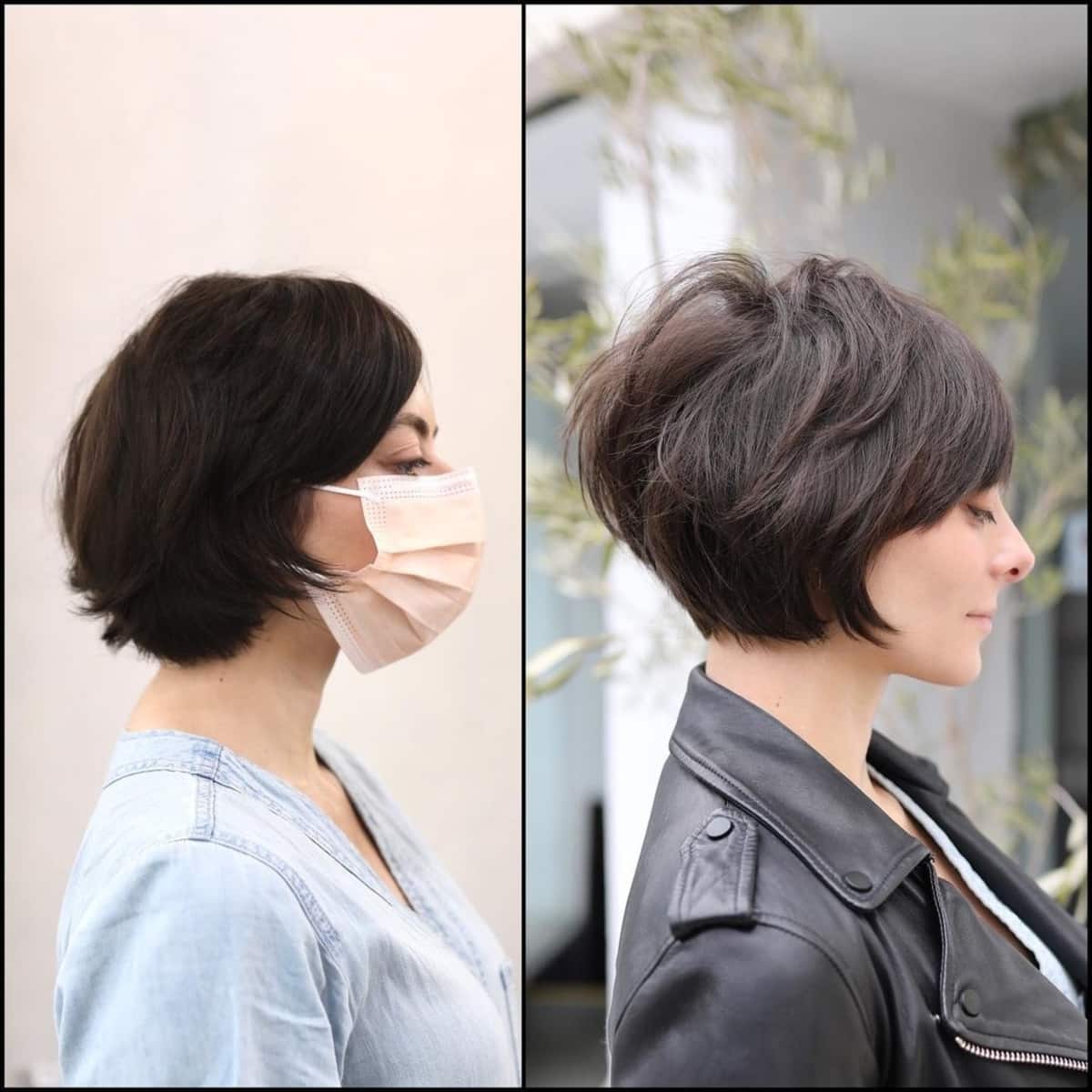 #17: Short Pixie Bob with Top Layers
A short pixie bob with top layers creates tons of volume while maintaining some perimeter length. When considering a pixie bob or short layered hair in general, ask your stylist about your face shape and hair density to ensure the style is appropriate and practical.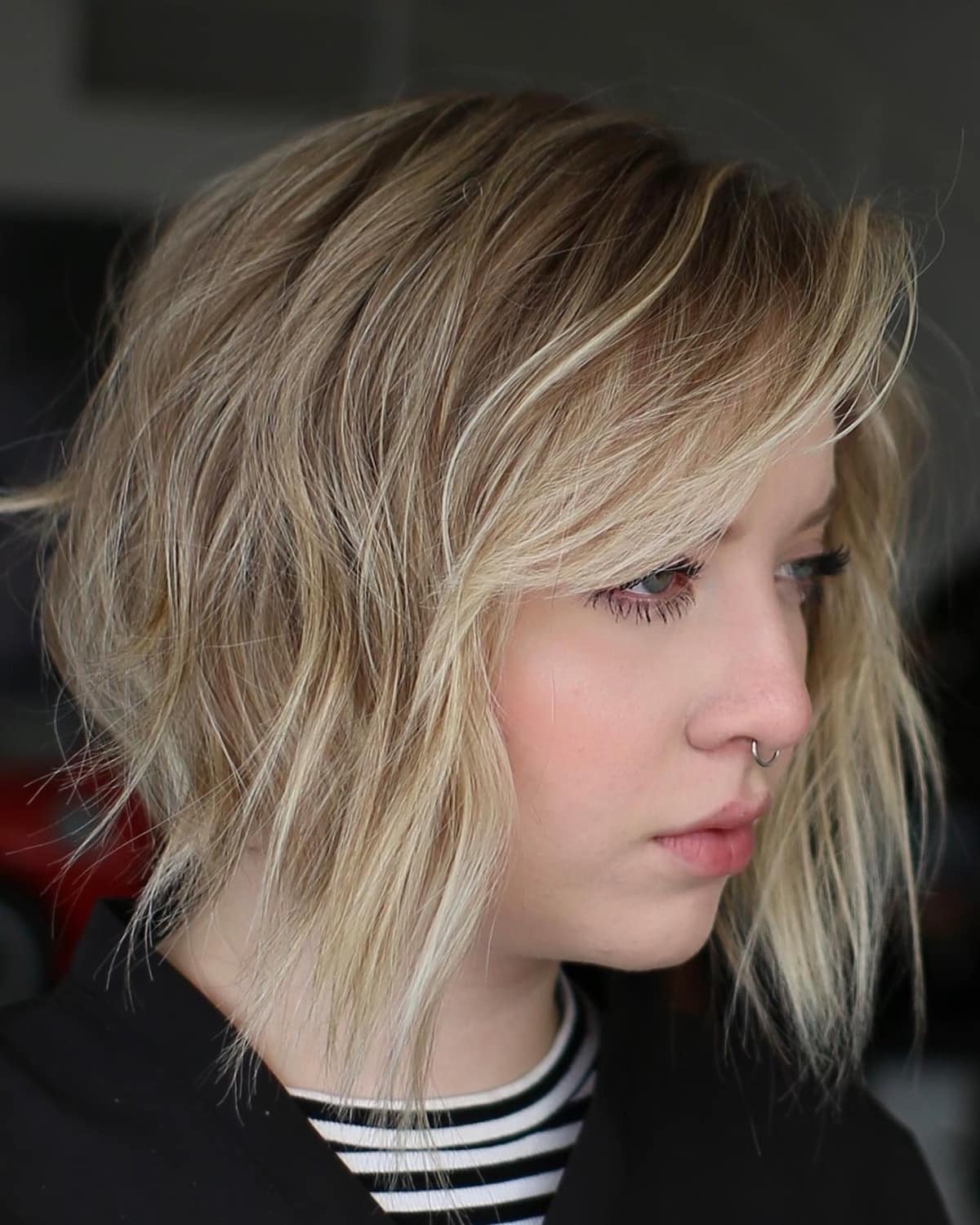 #18: Blonde Shorter Inverted Bob with Layers
A blonde shorter inverted bob with layers works on all hair types. A deep side part gives fullness to the crown while a middle part gives a sleeker appearance. Soft layers and waves create a beautiful dimension and add plenty of movement within the short hair cut. A 5-6 week appointment is essential to maintain the shape of this short to medium layered cut.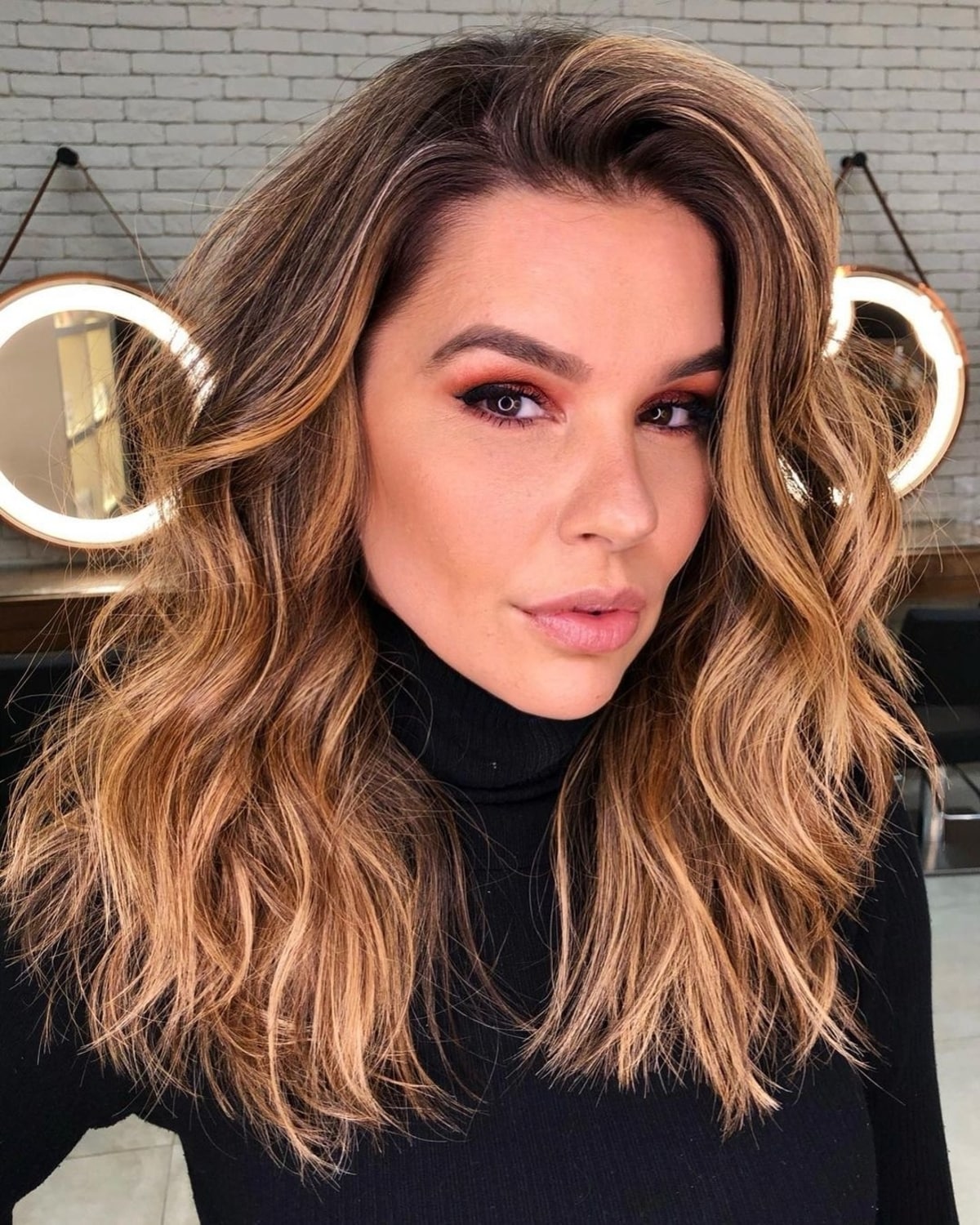 #19: Mid-Length Layers for Thick Hair
Add mid-length layers to your thick hair to achieve a style without taking away too much length. Adding in some short to medium layers creates tons of volume and movement. To style a lob, along with other medium to short hairstyles, add alternating curls with a one-inch curling iron and finish with a texture spray. Ask your stylist for an ombre hair color to really make the layers pop.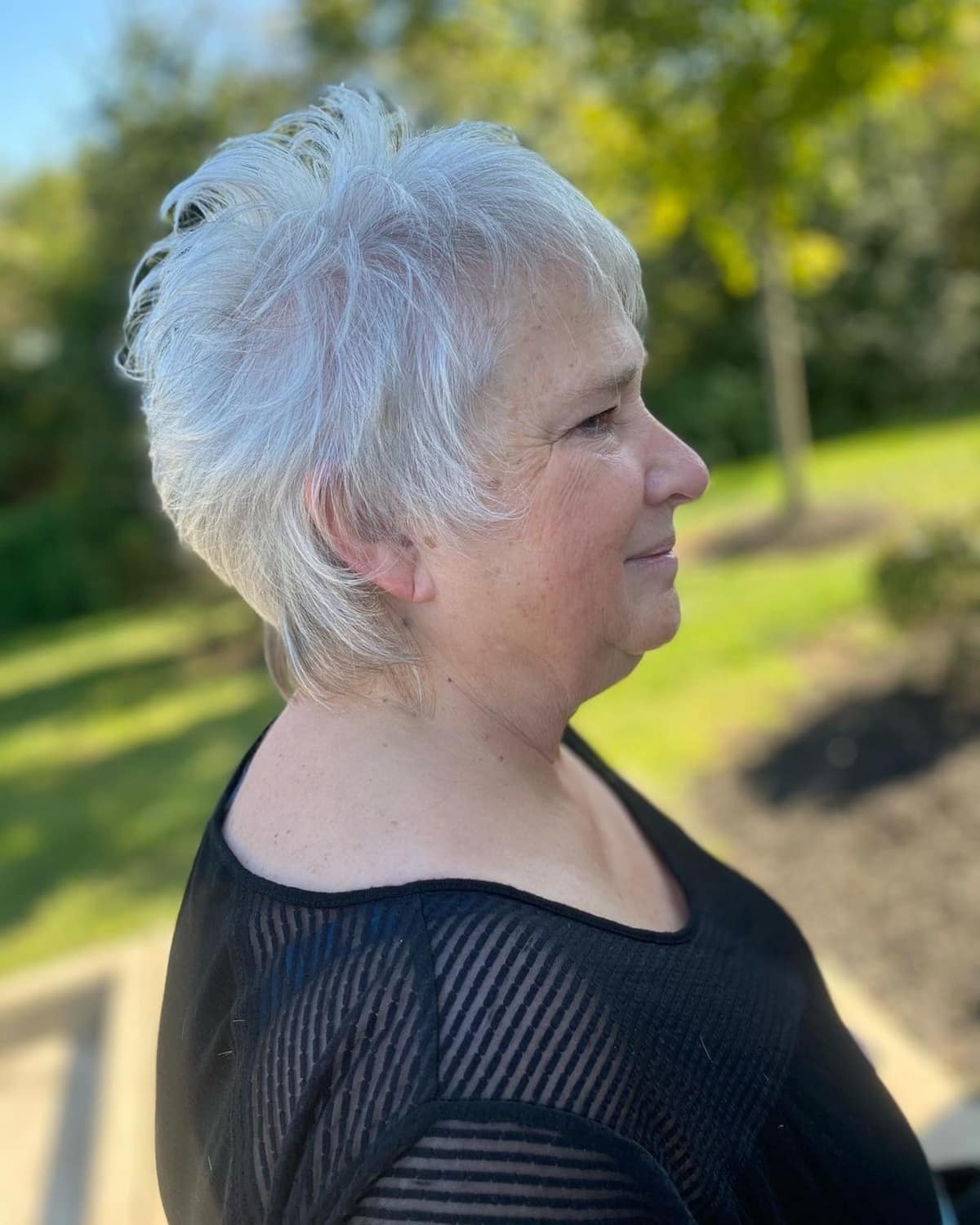 #20: Grey Pixie with Layers for Women Over 60
A grey pixie with layers for women over 60 is a great choice if you're looking for low-maintenance hair. Create some texture as you dry, using your hands to manipulate short to medium hair with layers. And note that this style dries quickly with some gel.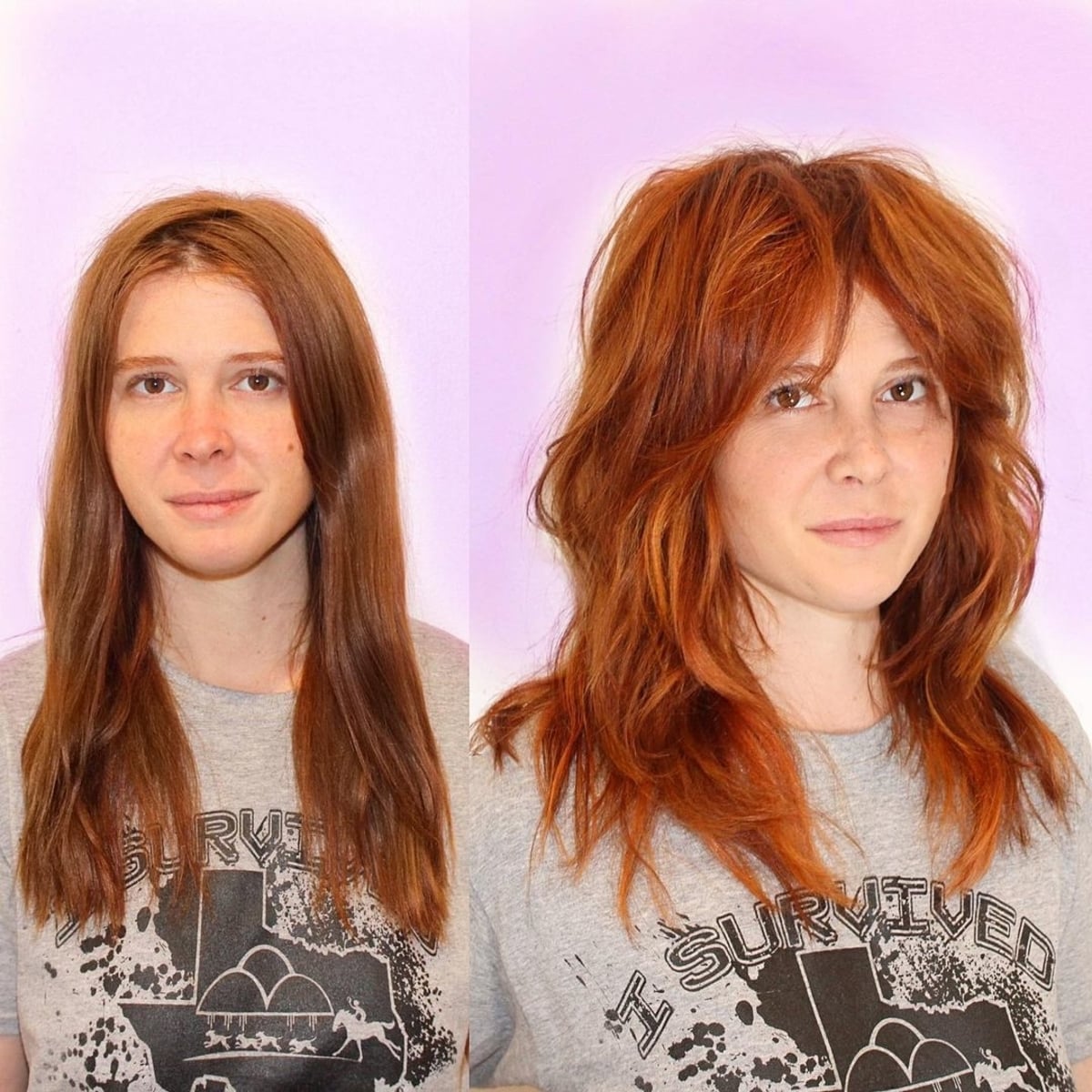 #21: Textured Medium-Length Shag Cut
A textured medium-length shag cut is a great low-maintenance style. Created by stylist David Bullen of New York, he says it air-dries easily and lasts a long time. "I used a straight razor to create this shag," says Bullen. "If you have dense hair, ask your stylist to create lots of jagged, short to medium layers."