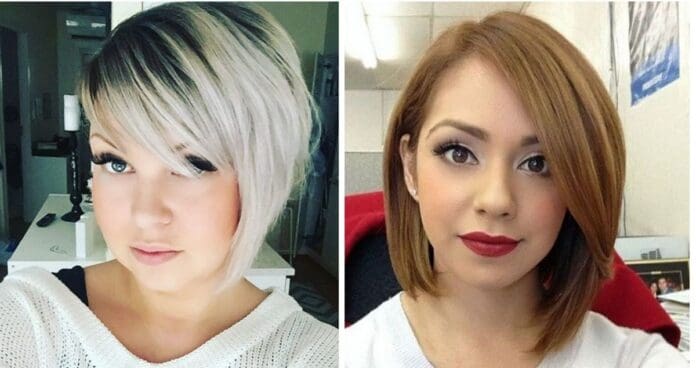 The asymmetrical bob is undoubtedly one of the most stylish haircuts in the fashion world. Unique angles can range from edgy and bold to subtle and cute, and everything in between. If you love the bob hairstyle (or are thinking about adding a few angles to your life) and need some inspiration, here are 21 super cute asymmetrical bob hairstyles that you are sure to love.
Highlighted Ends and Underlap: A-line Bob Haircut
Her look exudes style and charm, from her perfectly balanced angles to her luxurious layered framing strands at the front. She compliments her style with cute hot pink tips and a bright cat eye.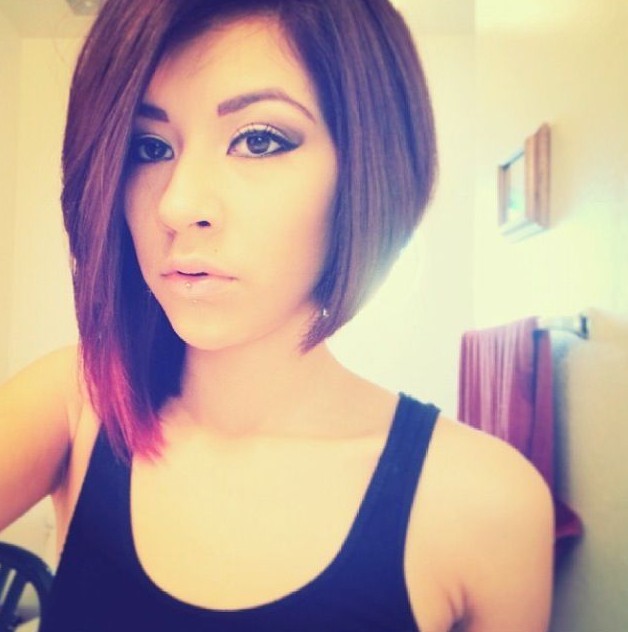 Credit
Medium Full Curls
Abandon the straight and narrow look for the night and indulge in these fabulous curls! These medium curls are very flirty and fun and will perfectly accentuate your cute pink lips and miniskirt.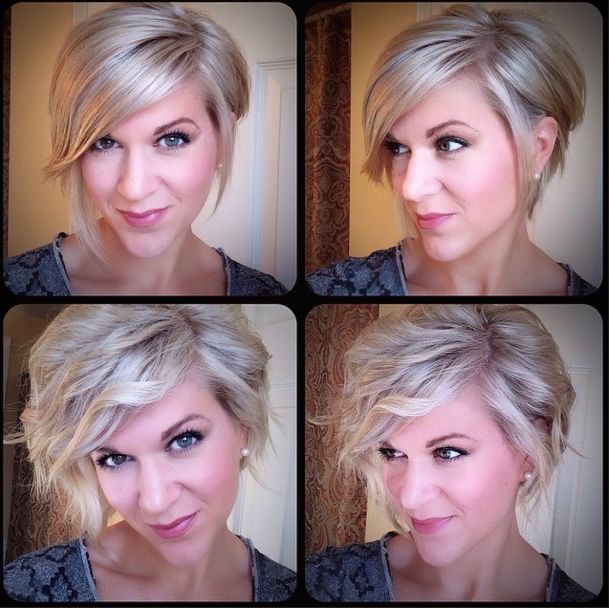 Credit
White Layers
Just look at this haircut: its long layers of all shapes and sizes are clearly visible, creating a contrasting and very dazzling look. A great choice for the warm season, her white curls are sure to wow you at the beaches and pool parties. Decorate it with attractive red lips!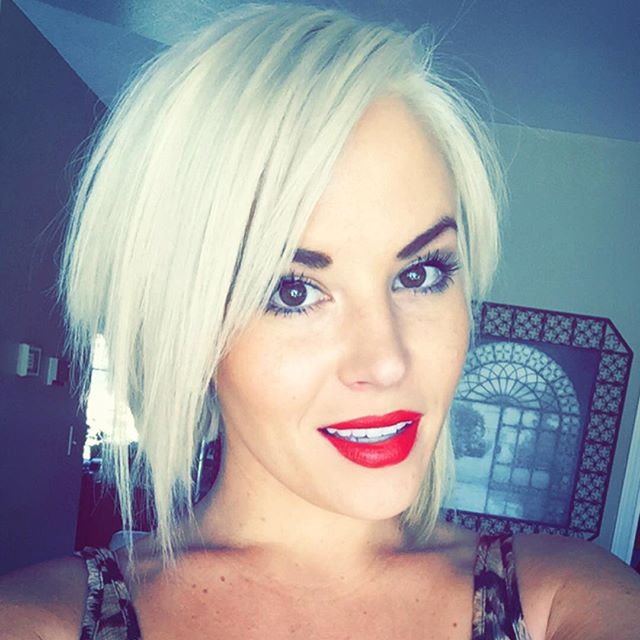 Credit
Tousled Layers
Perfect for a casual occasion or even a rock concert, this tousled mane is completed with many short layers to create texture.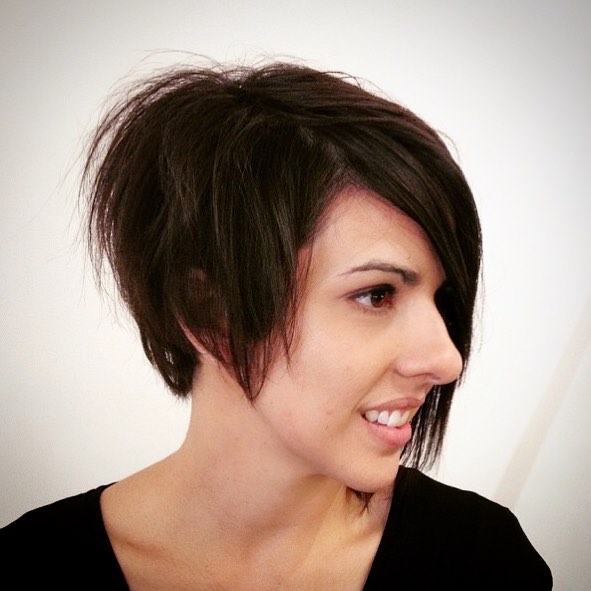 Credit
Asymmetrical Back
We usually only see asymmetrical bob hairstyles with contrast in the front, but she changed them up by adding an angle in the back! Super cool and totally unique, we love the crazy angles she shows front and back. Wild!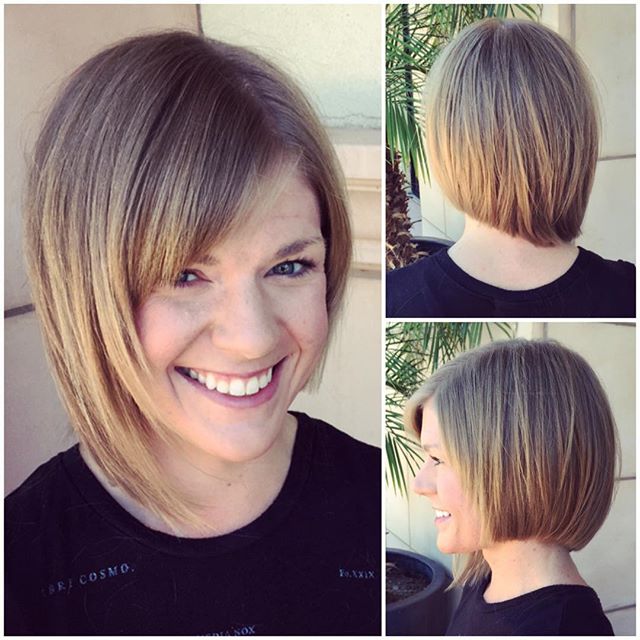 Credit
Asymmetrical Side Shave
Chic and stylish, her image is life on the edge and love for every minute of it! Fashionable white and grey strands look cute in a super short asymmetrical bob that opens up a unique shaved corner for a modern and frilly look.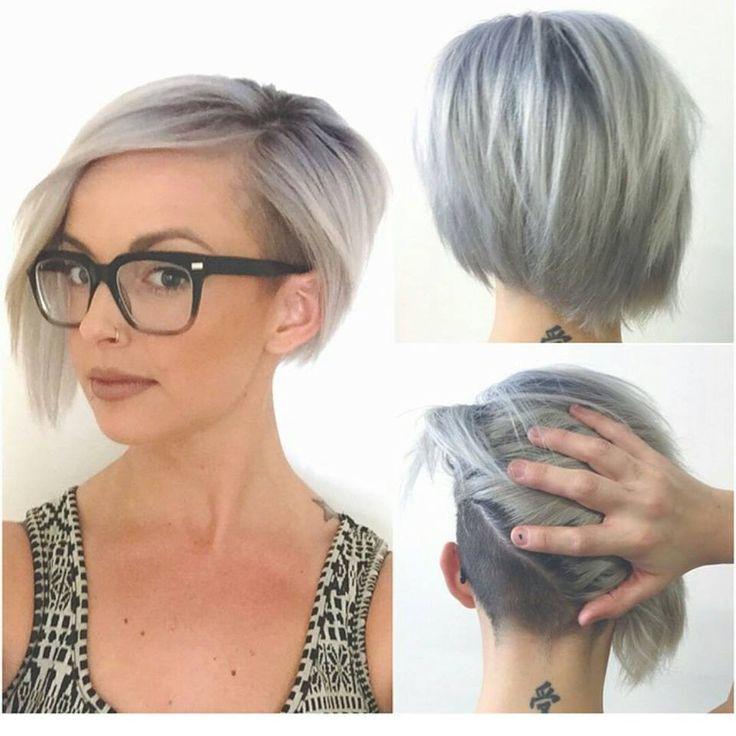 Credit
Tossed to the Side
Long and beautiful, this ultra long asymmetrical bob is a casual everyday style that will suit women of all ages. She simply parted her hair to one side and swept it back to create a friendly and flirtatious look.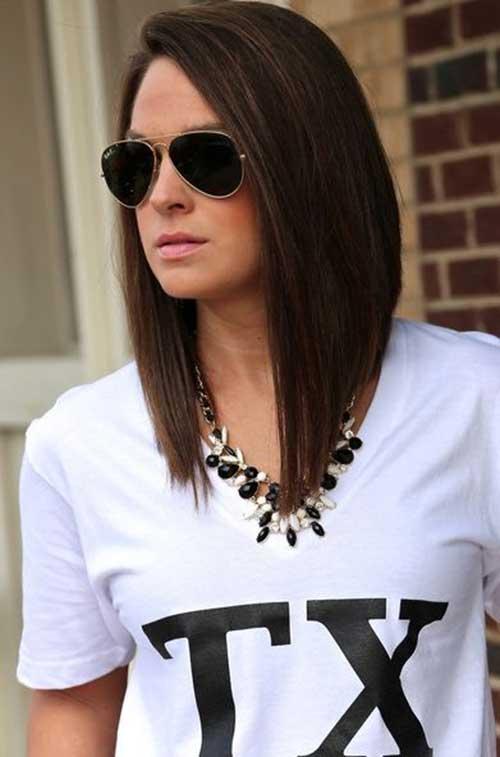 Credit
Loose Waves with Buzzed Undercut: Shaved Hairstyle for Short Hair
To give your curls a touch of wild style, a girth with bold trimmed bangs will help. This allows the hair at the crown to dangle easily and gracefully from the combed strands, creating a very attractive look. We love her lightly defined curls and flirty waves at the ends.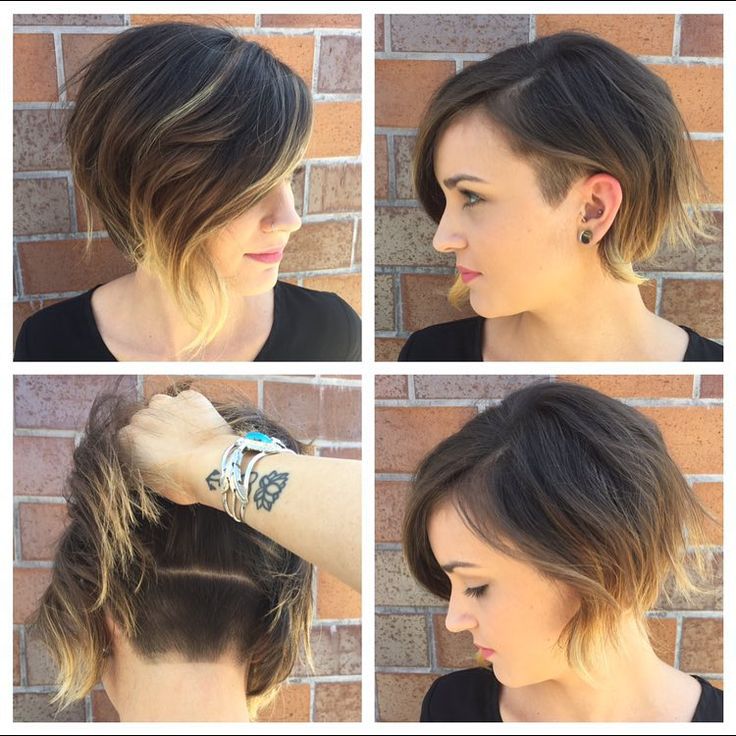 Credit
Extra Short Layers with Teased Back: Short Haircut for Thick Hair
This is one of those ultra versatile hairstyles that look great anywhere. She started with a very short asymmetrical bob cut, which she revitalized with many very short layers. Teasing her back a bit, her hair is pulled back into a gorgeous bun, bouffant and fabulous.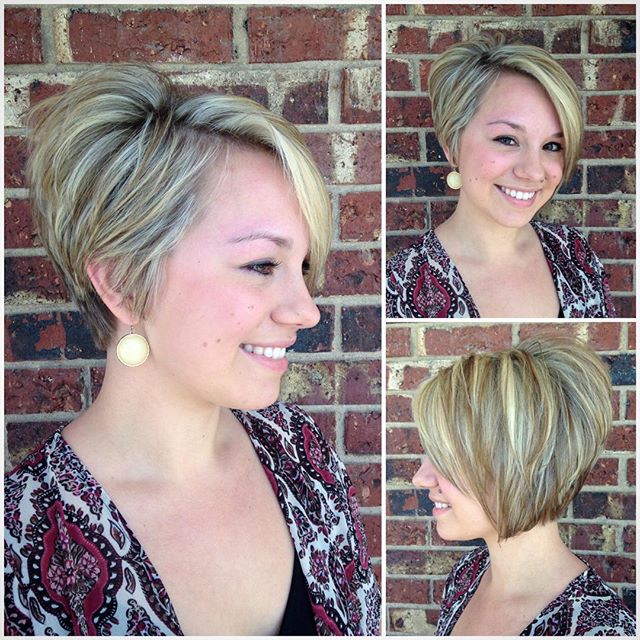 instagram
Eye-Skimming Fringes with Ombre
This particular cut frames the face incredibly, with only one side hanging gracefully along the chin. She gives her style a bit of sass and sparkle with black on white Ombre hair and trendy side bangs.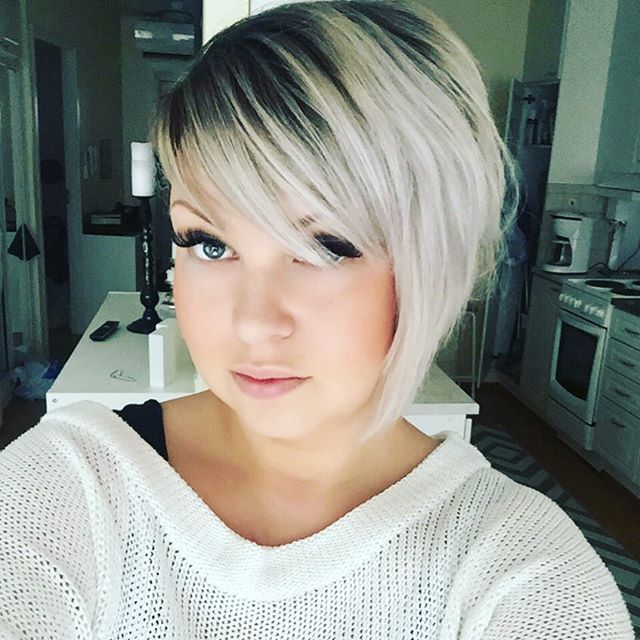 instagram
Extra Lengthy Hot Pink Tips
Say goodbye to those days when you got bored with your castles! Just adding some hot pink to the ends will update your style in no time. How cool is that?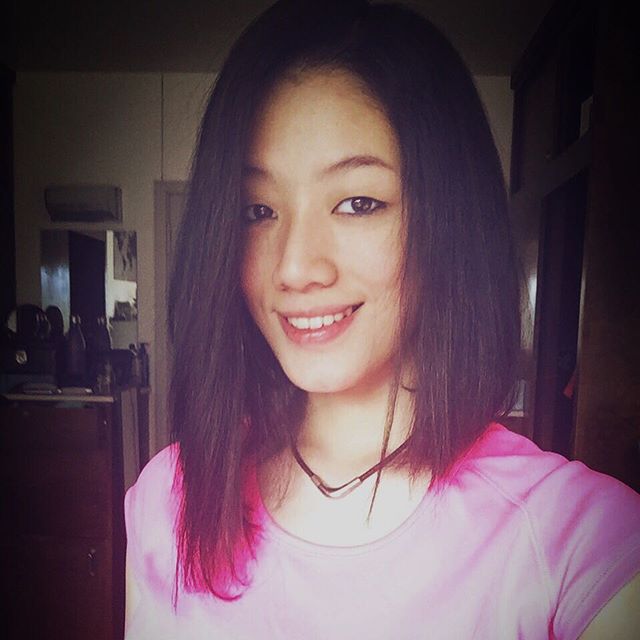 Credit
Lengthy Locks with Voluminous Curls
Those curls are so luxurious, so graceful; we just can't get enough of them! For your next fashion event or party with your boyfriend, opt for some gorgeous voluminous curls. Don't forget your favourite matching dress.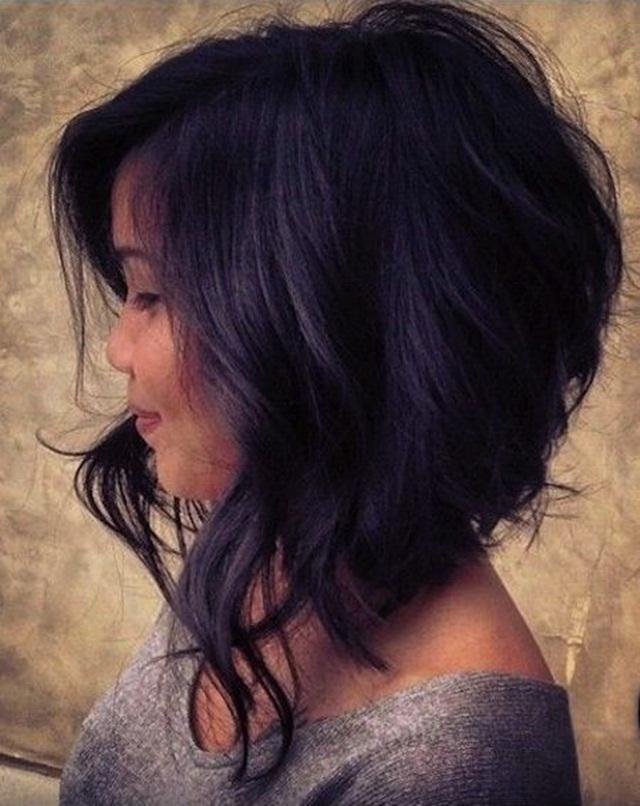 Credit
Subtle Side Volume: Medium A-line Bob Haircut
Bringing these long side bangs to life is easy with a little teasing! Here the top is left natural and the sides are raised for a very rich and framing finish. Love her mousey brown hair colour with bright black eyeliner and red lips.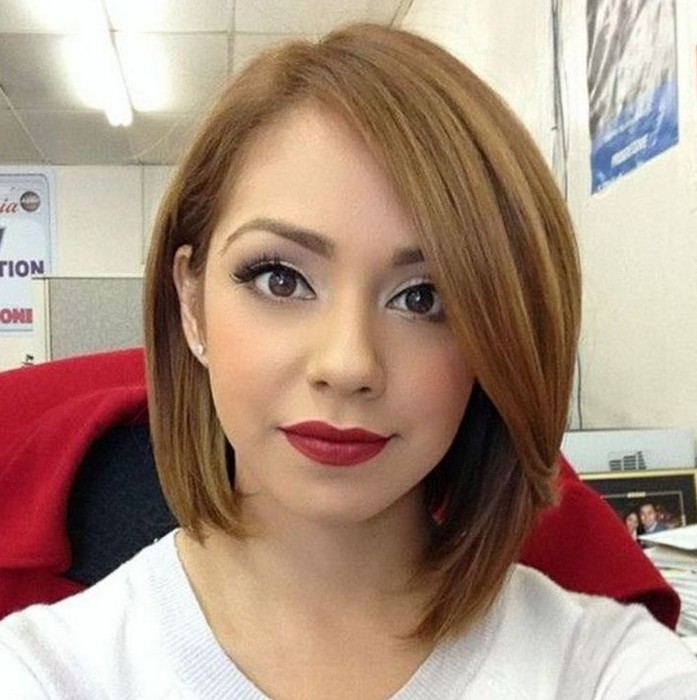 Credit
Cute Side Bangs: Easy, Straight Bob Haircut
We're all a fan of side swept bangs, but they don't have to be extra long to make a style statement! Her shorter take on side swept bangs are unbelievably cute, and we love how her darker shade of brown hair matches oh-so-perfectly with her skin tone. A simple style that's OH-SO-CUTE!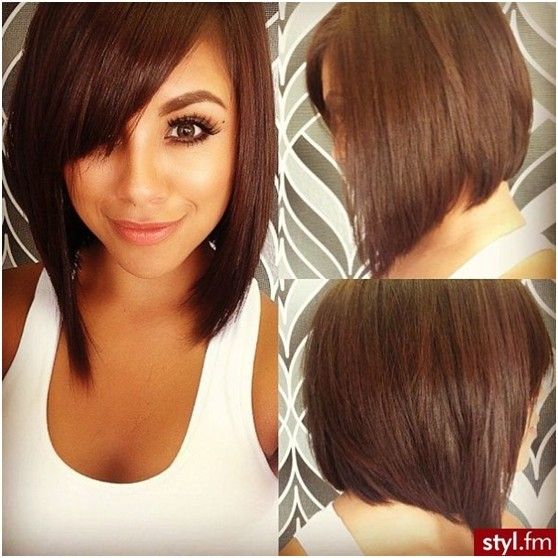 Credit
Layers and Teasing: Stacked Bob Hairstyles
Light on top, darker underneath, this colourful number is brought to life with tons of dimension by use of highlights and lowlights. She also tousled up her mane with some excessive and intense layers and teasing for a bouncy, trendy look.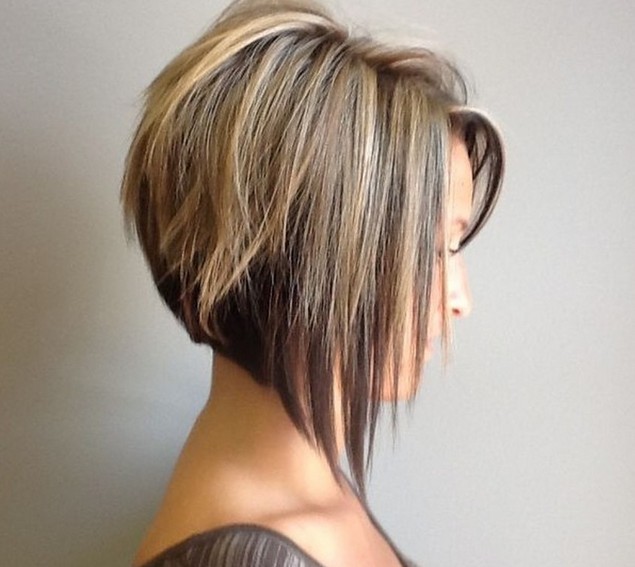 Credit
Slick Straight Ombre: Straight Long Bob Haircuts
Fierce with LOADS of attitude, we're adoring her intense Ombre hair coloring with darker roots peeking out at the crown leading to some ultra-bright blonde locks that really brighten her complexion. Slicked straight with a straightener, she adds some serious sassiness to her style. Loving those bold purple lips, too!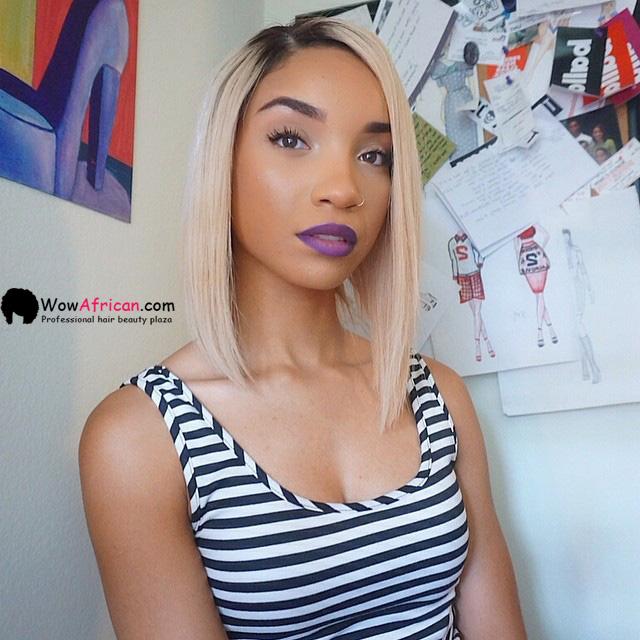 Credit
Grey and White: Stylish Hair Colour
Grey and White: Stylish Hair Colour
Her haircut may be on the casual side, but her hair COLOUR is what makes this style POP. She opts for an ultra trendy combo of grey and white, two of the hottest colour choices for 2016.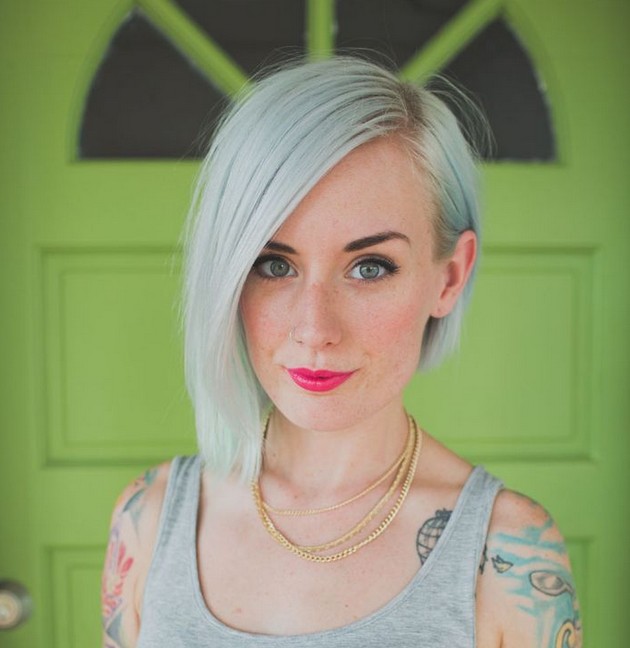 Credit
Layers and BODY: Layered Short Hairstyles with Bangs
Screaming with body and loaded with layers, her bouncy style creates a very youthful and appealing finish that's on the frisky side. A great hairstyle choice for round faces.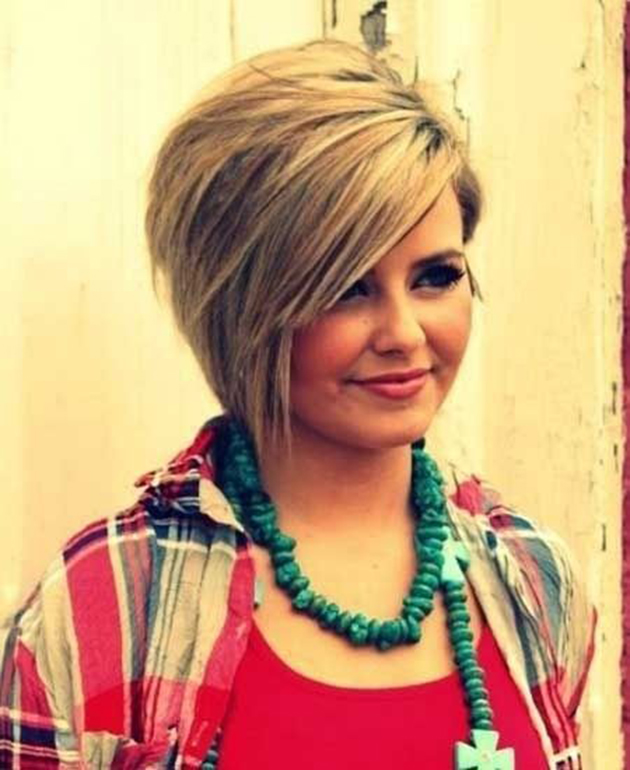 Credit
Just a Touch of Teasing: Classic Short Bob Cut
Adding just a pinch of height to the back of your hair can take your look from dull and boring to sexy and glamorous. We're also loving the addition of light brown highlights shimmering through a head of darker hues; so fabulous, and a great choice for her particular skin tone.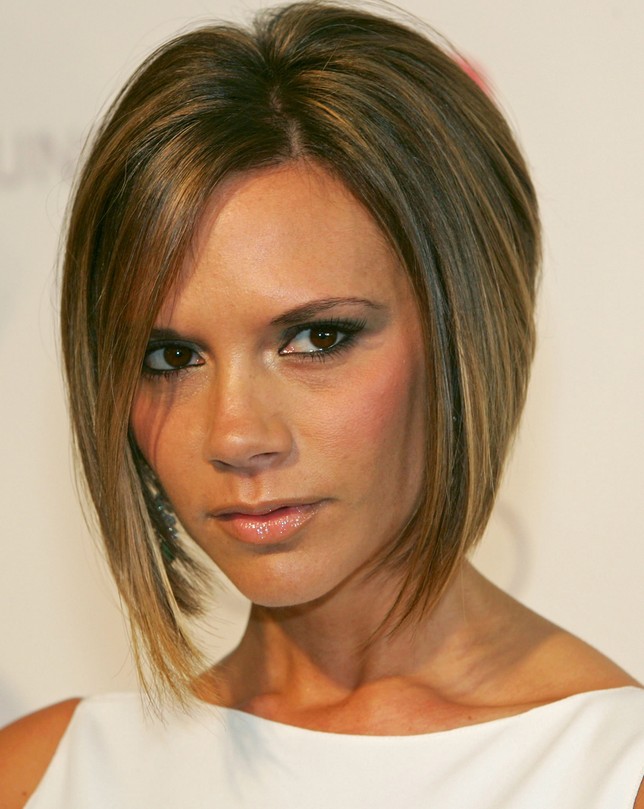 /Getty images
Curled Bangs
Her extra short asymmetrical haircut is given an adorable glow with a set of short bangs that are curled ever-so-slightly. Another great choice for girls with round faces.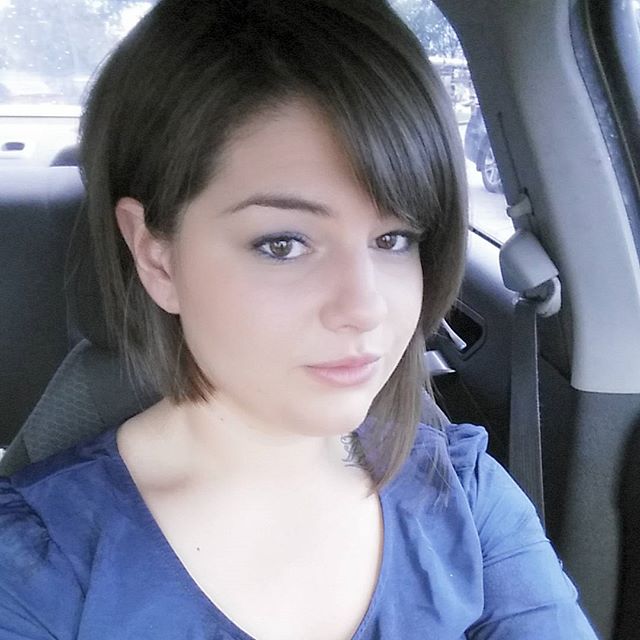 instagram
Asymmetrical Shaved Haircut for Short Hair
So, we mentioned above how much we love the fierceness of an asymmetrical bob haircut; but this look really takes the cake. Not only does she have her entire mane chopped in a trendy asymmetrical manner with tons of lovely layers, but she shaves a huge chunk of hair underneath in an asymmetrical fashion that is downright EDGY.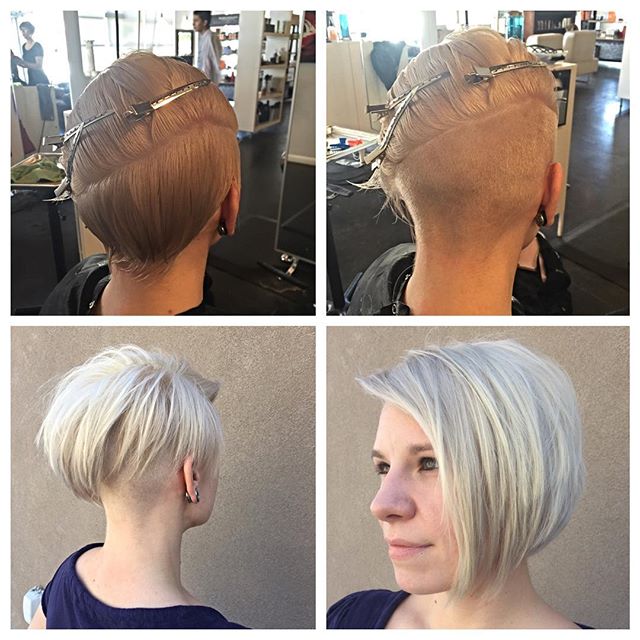 instagram
After checking out this list, we're even MORE in love with asymmetrical hair. Pophaircuts.com which one bob hairstyles is your favorite?