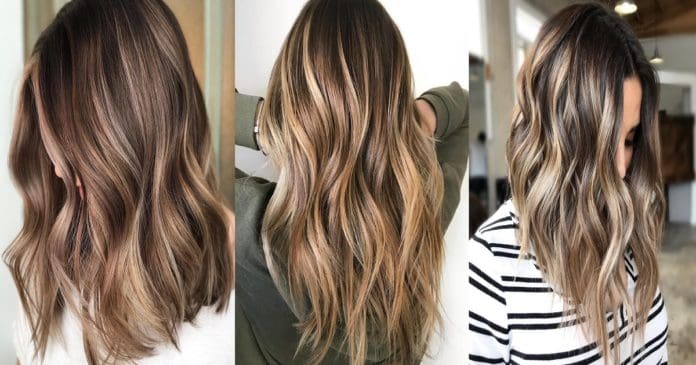 Balayage is a French hair coloring technique where the color is painted on the hair by hand as opposed to the old school highlighting methods with foils and cap highlighting. The free-hand application allows achieving a more natural and modern effect with subtle transitions between the chosen hues, whether blonde, brunette, red or unnatural colors, such as popular pastels and even neons.
The Difference Between Ombre and Balayage
Ombre is a darker shade washed to a lighter shade, with no darker pieces at the ends of your hair, whereas balayage is well-blended vertical highlights that let glimpses of a darker shade throughout the length and even at the ends. With ombre the lighter shade is denser and its concentrated mid-shaft to ends. The lighter pieces of balayage are placed strategically, some start higher and closer to the roots, others lower, and some brighten the ends, resulting in a less uniform, less predictable and more natural style.
Balayage Hair Color Ideas for 2020
Nothing helps to stay looking current as a modern hair color and a trendy cut. The balayage is deservedly considered the hottest customized hair color solution of today. Our vast gallery embraces the chicest balayage looks of 2020 from celebrities, A-listers and the most popular Instagram accounts associated with hair styling and hair coloring. These won't leave you uninspired. By no means.
#1: Long Waves with Warm Caramel Balayage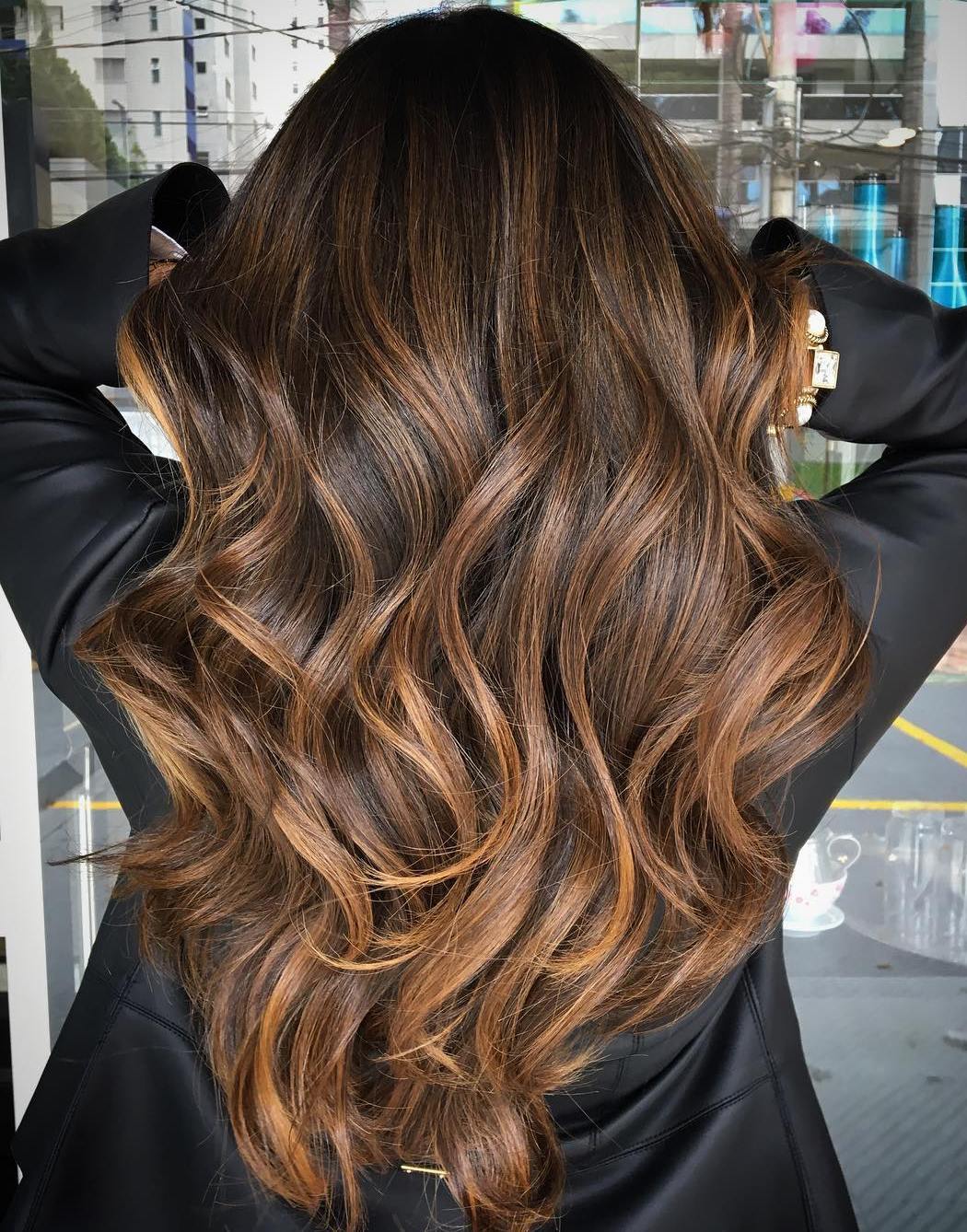 Instagram / @cris_cobucci
Long hair, tumbling curls and caramel highlights make for a timeless combination. A variety of beautiful V-cut layers will add movement to locks and emphasize the warm undertones running throughout. Sophisticated and stylish.
#2: Dimensional Waves and Bronde Balayage
The good thing about highlights is that no matter what hair type you have, from pin straight to curly, an optical illusion of movement is created. On textured messy hair particularly, golden blonde balayage gives off a carefree beauty vibe.
#3: Sprinkled Chocolate and Caramel Balayage
Tired of espresso brown hair? Why not try a sprinkle of gorgeous burned caramel highlights? Introduce them slowly, with just a handful of fine streaks placed through the front. It will not only create a beautiful face-framing effect, but also look luxurious and cool simultaneously.
#4: Ash Blonde V-Cut for Fine Hair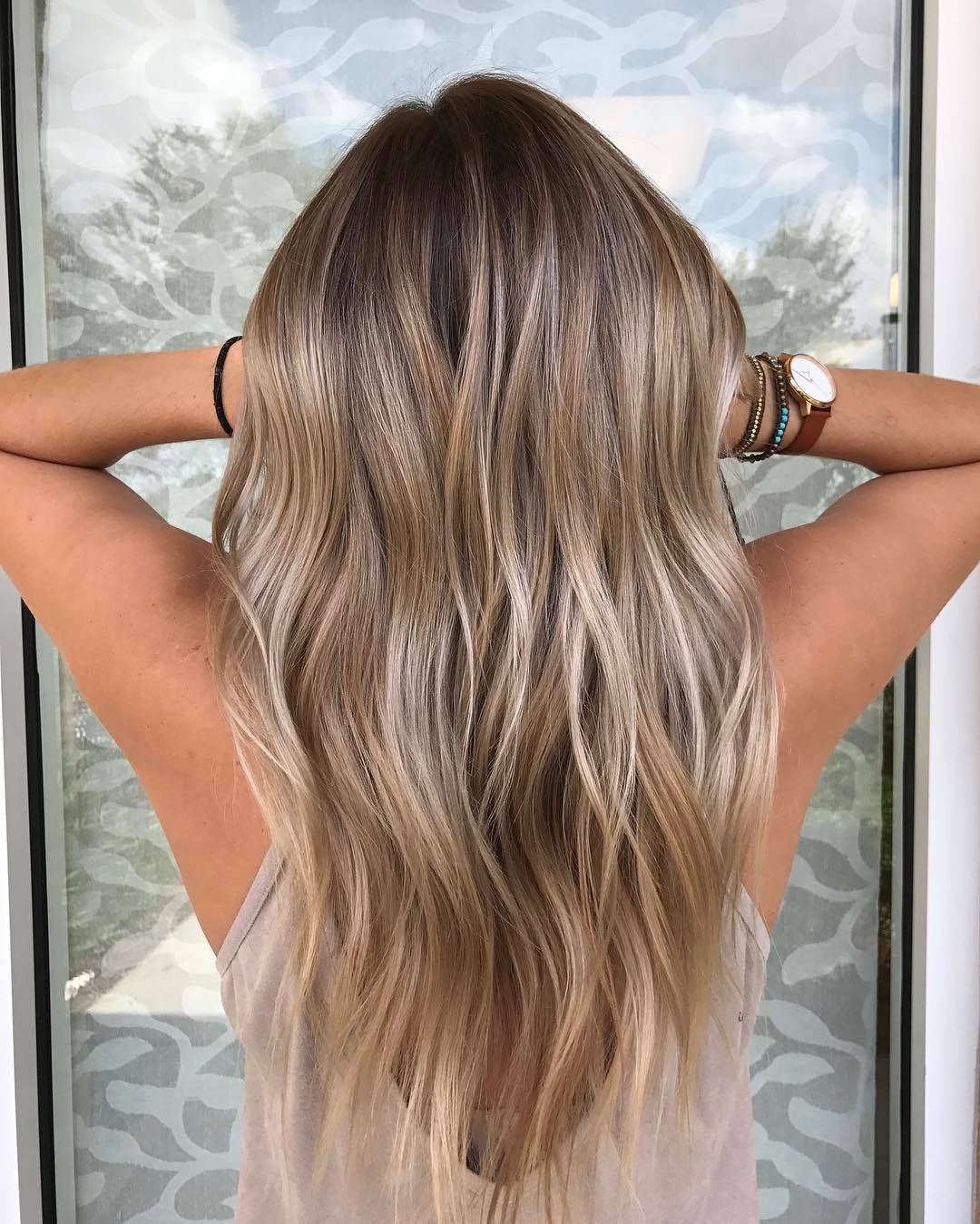 One can never go wrong with a staple Cali girl 'do. Platinum blonde highlights compliment ashy brown hair beautifully and give off a sunkissed girl-next-door vibe. Moreover, this color paired with a V-cut works wonders on fine hair by boosting its body and dimension.
#5: Medium Hair and Multi-Colored Balayage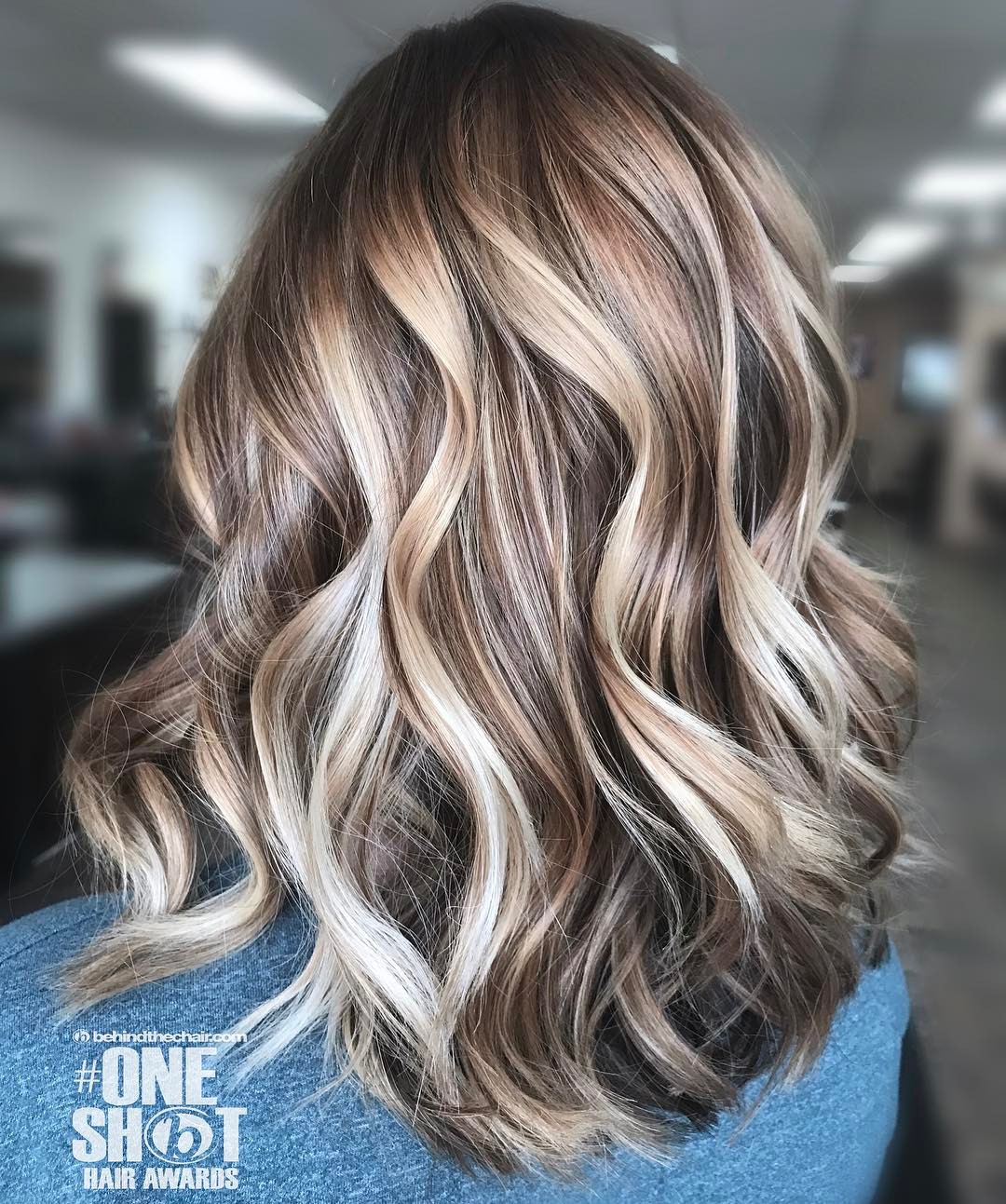 Thanks to the hand painted technique that balayage brings to the table, hair can truly look like a work of art full of dimension and gorgeous color blends. This collage of shades inspires and leaves us staring at all of the different tones. A wavy finish really shows off this masterpiece.