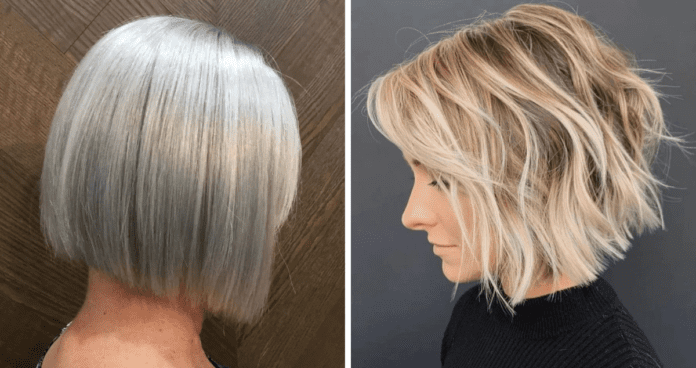 The bob haircut has been around for many years. Each decade has produced its own iteration of the classic short haircut. Today, short bobs are still as elegant as ever. If you're looking for a feminine style that will stand the test of time, then the short bob is for you!
Hairstyles for Short Bobs
There are no rules when it comes to short bob hairstyles. However, it is important to keep your face shape in mind and choose a haircut according to your facial features. You can work with a lot of layers or make the hair very smooth. Whether you have curly or straight hair, there is a short bob cut for you. We've got the best short bobs, so which one would you choose?
Inverted Bob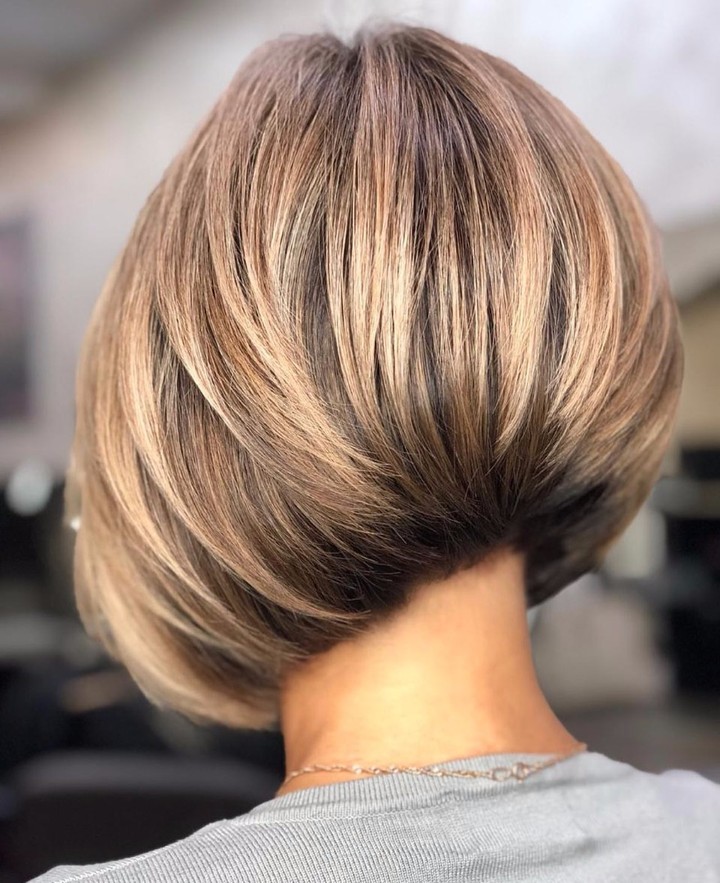 Looking for a luxurious short bob haircut? An inverted bob might just be the haircut you need to show off the silkiness of your hair. Since this haircut is rounded off with long strands that frame the face, it moves beautifully.
This haircut is especially good if you have an elongated face shape. Longer face-framing pieces will help round out more sunken cheekbones.
Short Messy Bob for Curly Hair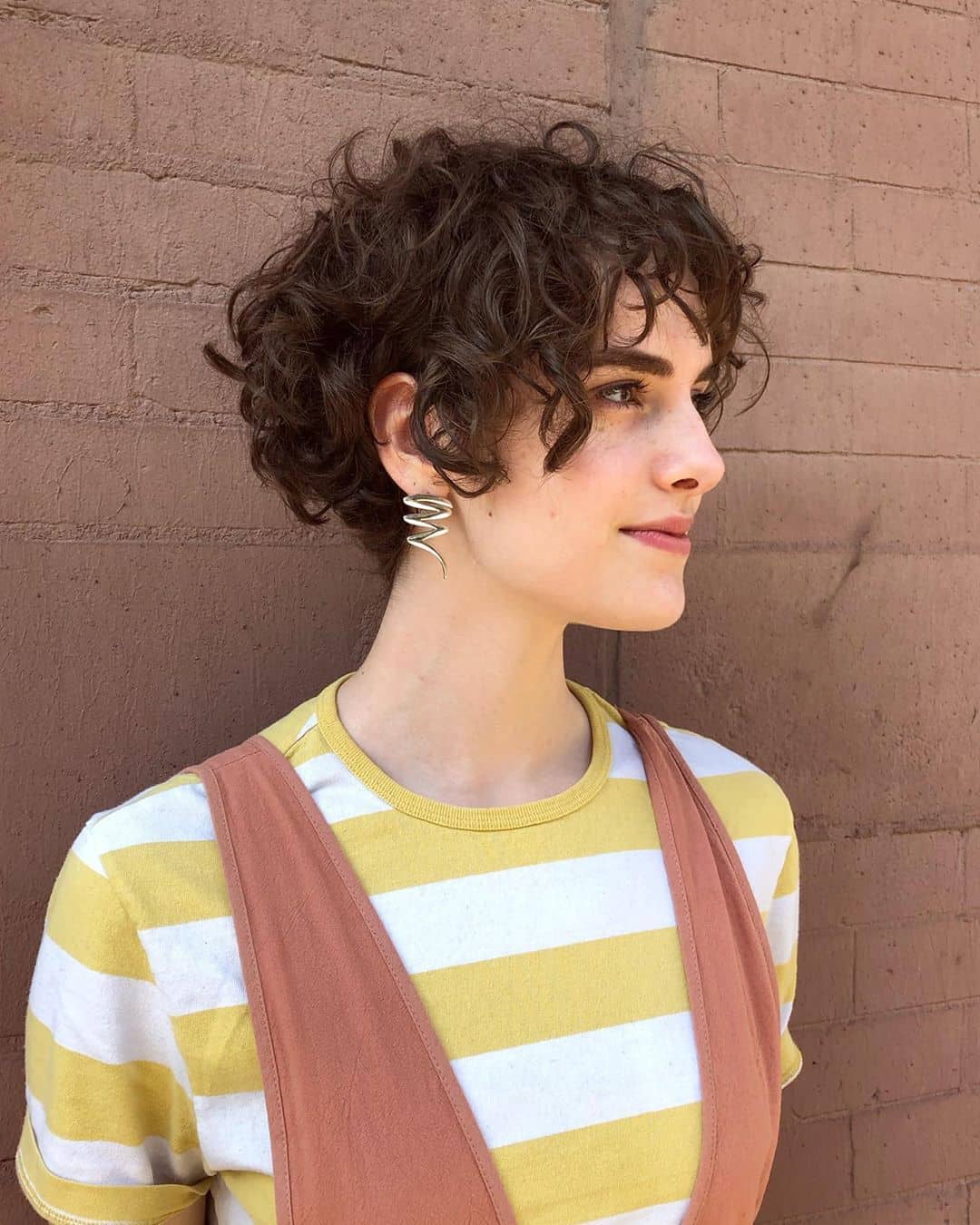 Even energetic chicks can make a classic bob! If you have curly hair and want to show off that texture in a more organic way, consider this short messy bob.
To create this look, ask your stylist to lightly style your hair at the back of your head. Let some pieces fall longer than others and enjoy the lightness of unpolished fringe.
Inverted Bob With Bangs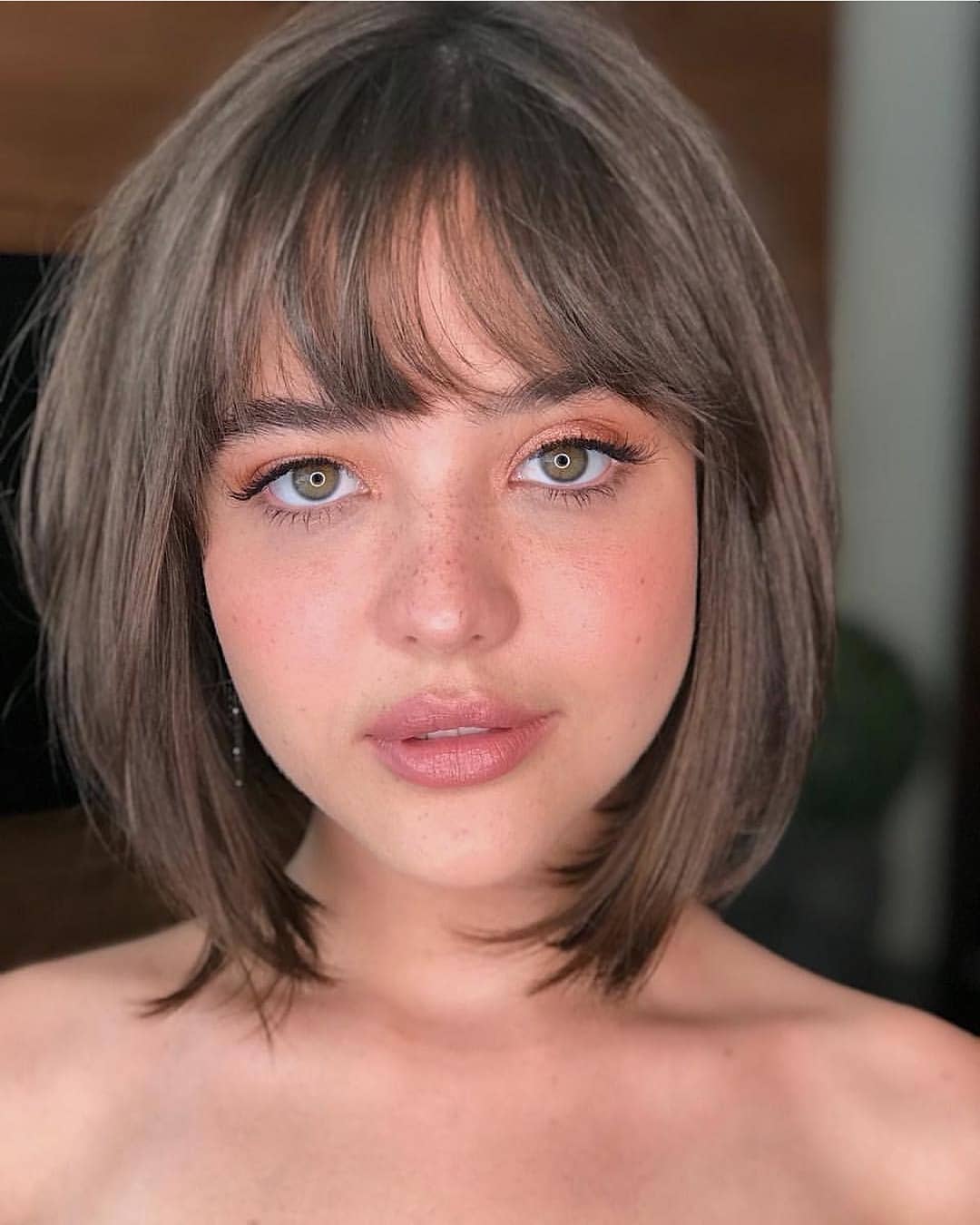 The upside down bob is perfect for framing that gorgeous face! If you want to show off your eyes, add thin bangs to your short hairstyle.
perfect for an inverted bob with bangs. This look is great for hair on the thinner side.
Deep Side Part For Thick Hair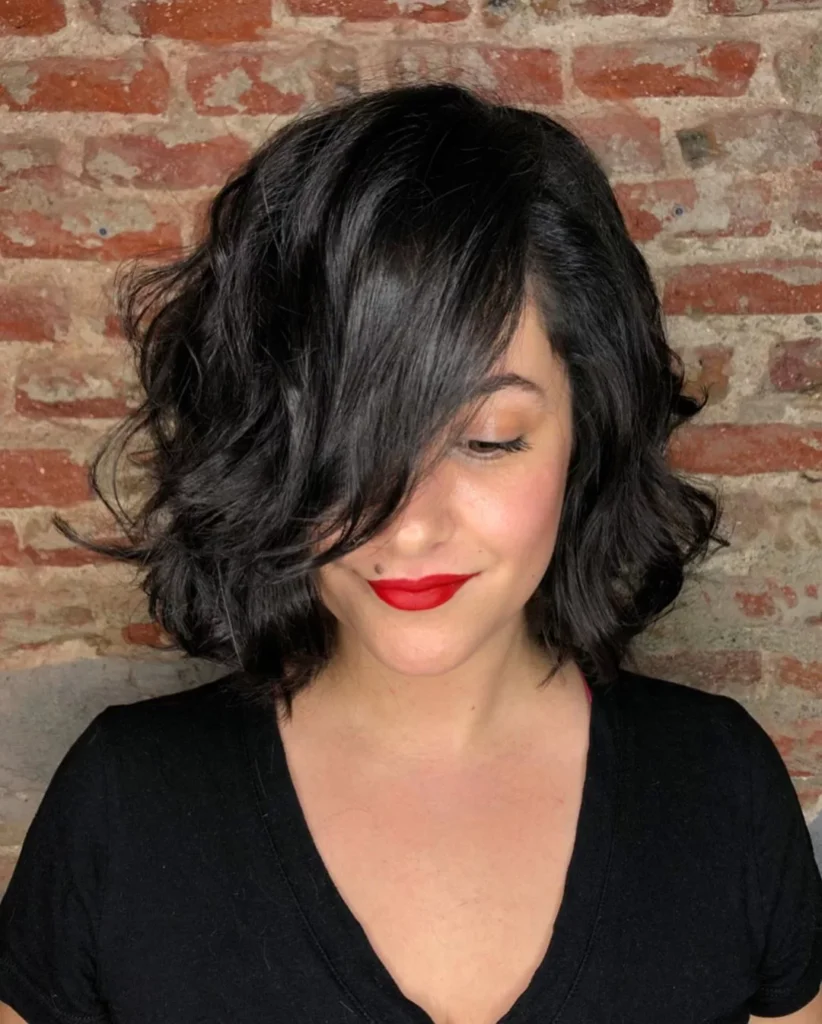 With a short haircut, the hair immediately looks thicker. So if you already have thick hair, style it with a deep side parting.
Long cascading bangs will add extra volume, giving the illusion of a more manageable hairstyle.
Chin Length Bob for Curly Hair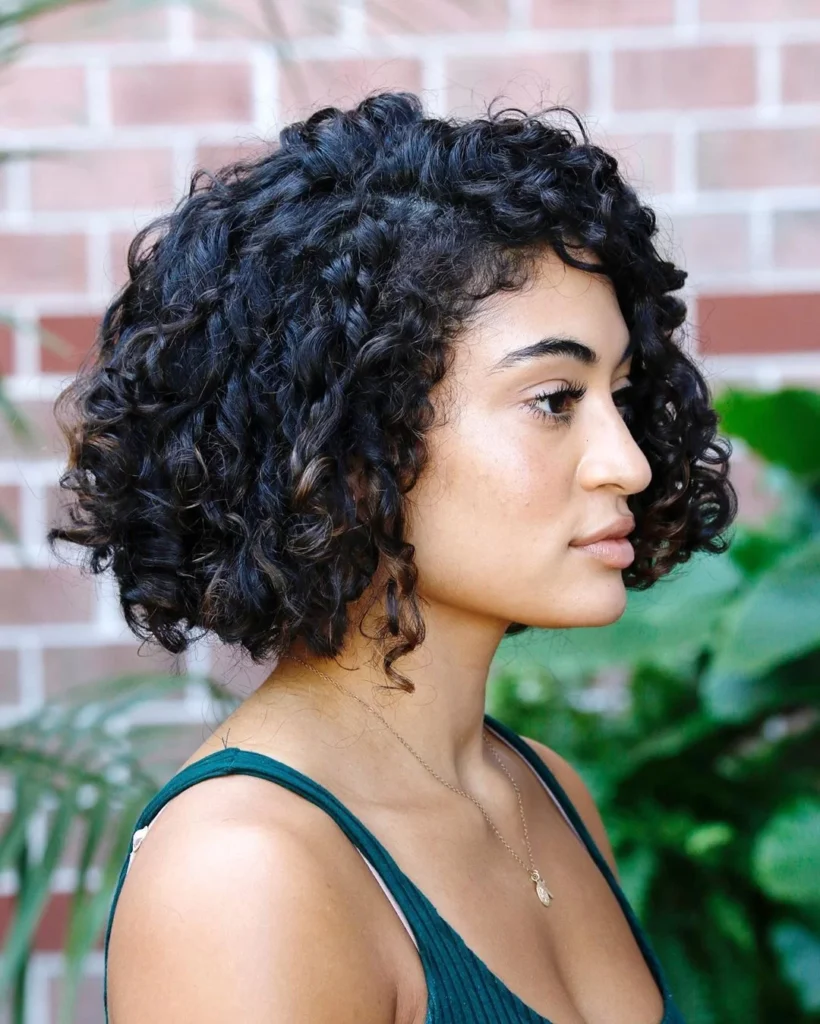 Curly hair looks very feminine in a chin-length bob. The side part keeps those curls under control.
By keeping the edges of the haircut around the chin, you can define the chin line. Don't forget to remove frizz with a smoothing conditioner.
Super Cropped Curly Bob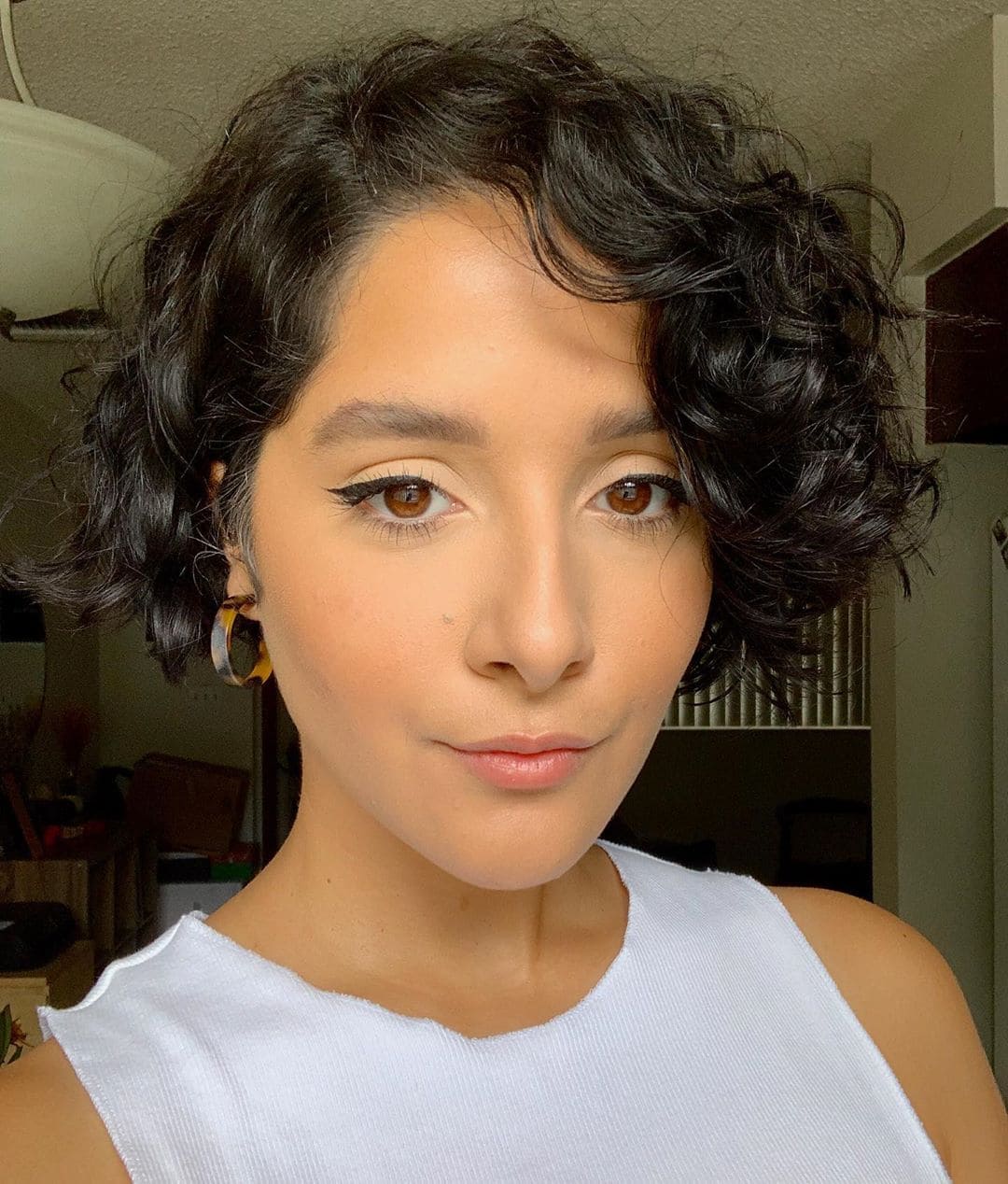 Believe it or not, curly hair can be as short as you like! If your curls are naturally soft, leave some length at the apples of your cheeks for an ethereal appeal.
The side part keeps this cut fresh, not silly. The length of this short bob is always easy to maintain in everyday life.
Sleek Bob For Silver Hair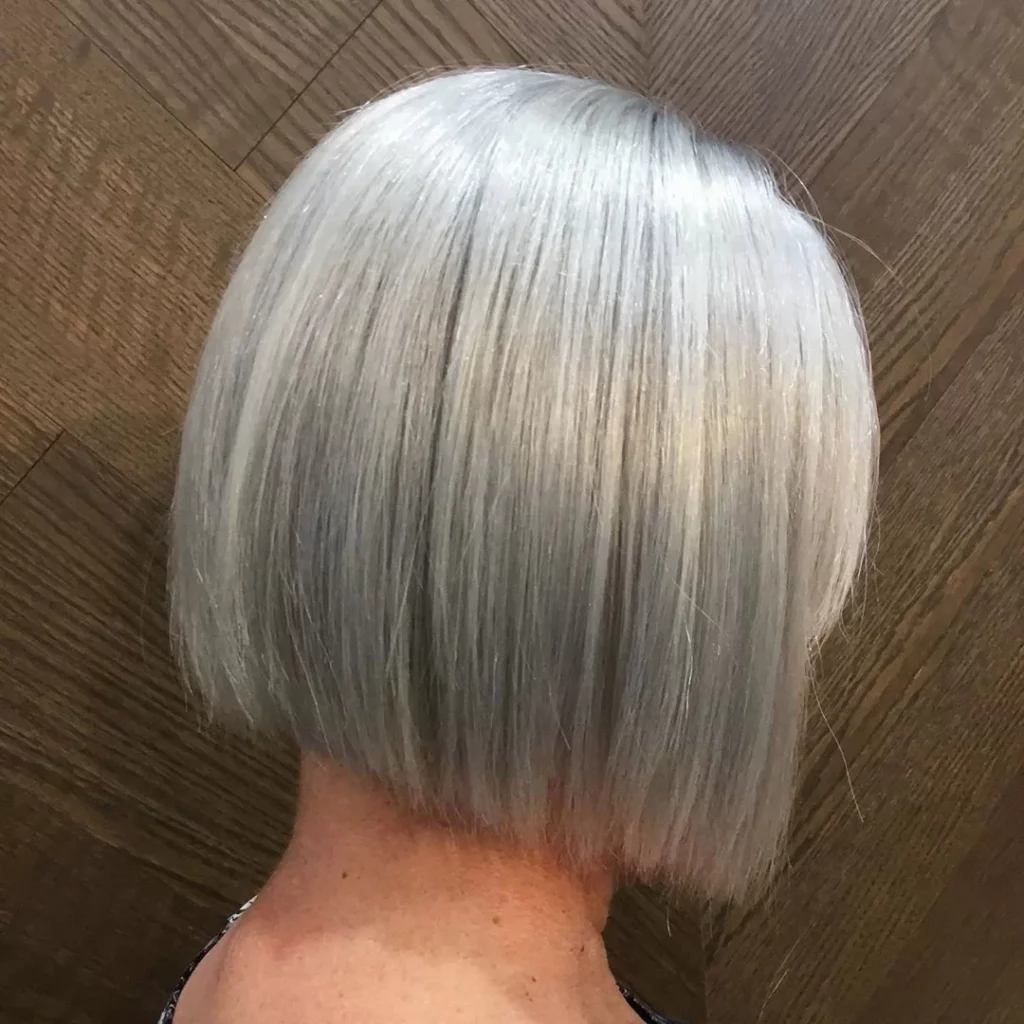 As we age, hair can become more brittle. Silver hair is much easier to style with a sleek short bob.
Whether your hair is naturally silver or by choice, it looks amazing when cut to an even length like this.
Severe Cut for Platinum Hair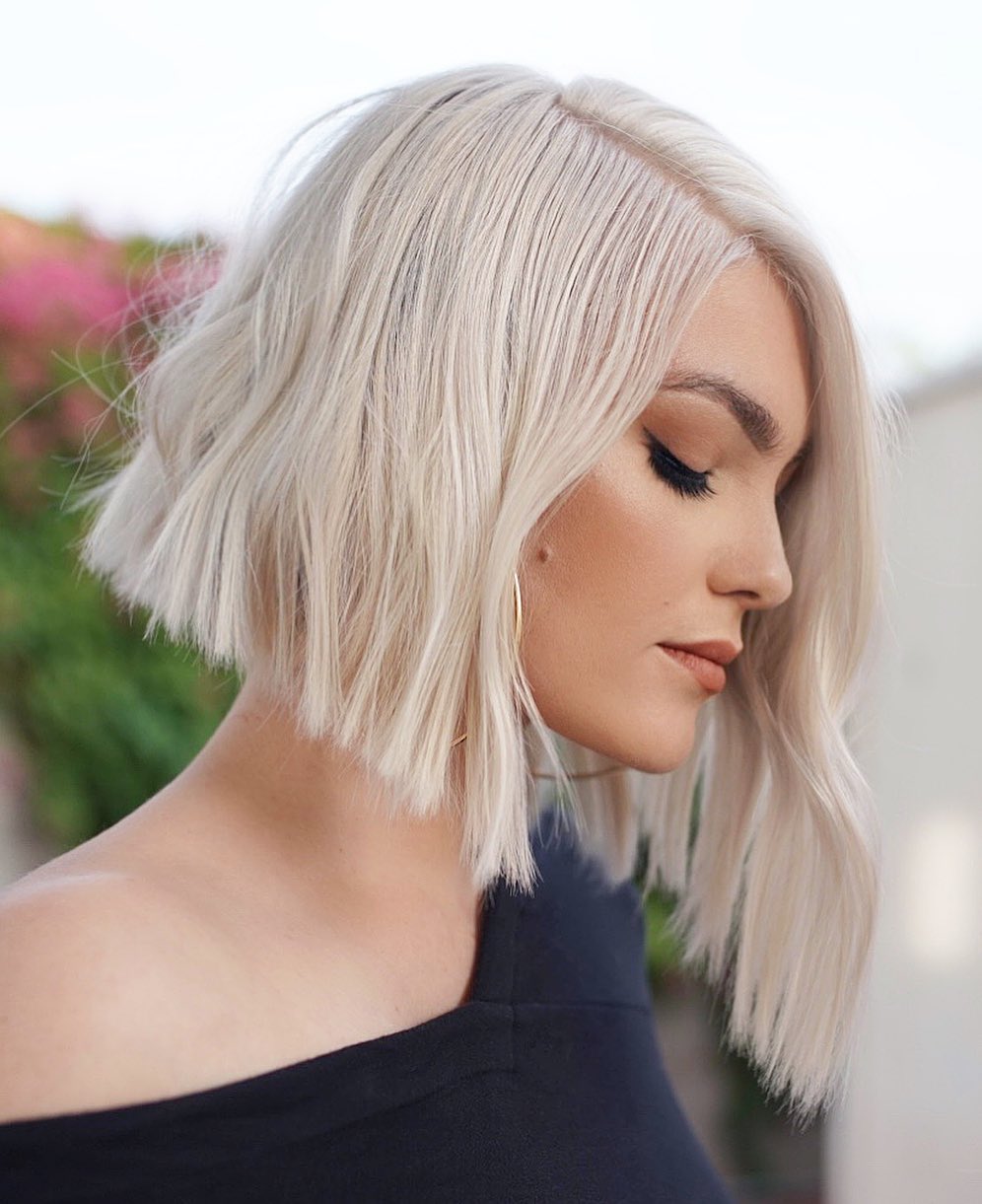 Platinum hair is striking, so why not take the look up a notch? Ask your stylist for a short bob and get ready to impress.
While this look is more like an asymmetrical bob, any short haircut you choose will look amazing with a lighter, cooler blonde color.
Vintage Bob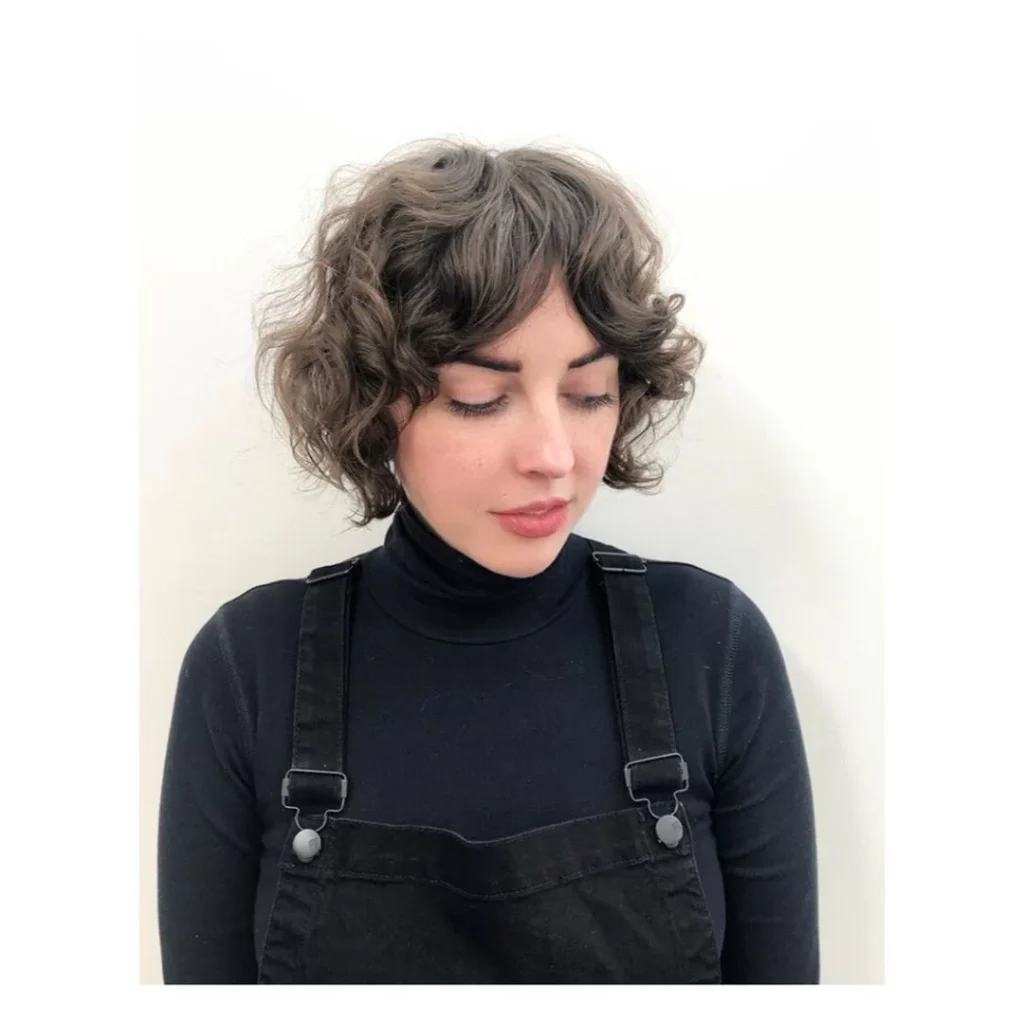 This vintage bob goes back to the origins of short haircuts. If you're looking for a whimsical, inspiring bob, then this look is for you!
It is especially good for fine hair with a natural texture so that the hair does not look too thick. Have your stylist trim the bangs around the brows and part them neatly down the middle for this retro bob.
Stacked Bob with Strawberry Highlights
Shorter hair is the perfect way to play with bright highlights. The length of the short hairstyle promises that any bold color will not be overpowering.
We love that gorgeous strawberry color that frames the face on this short styled bob. Play with pastels or go for an icy blonde with a bold accent.
Center Part Bob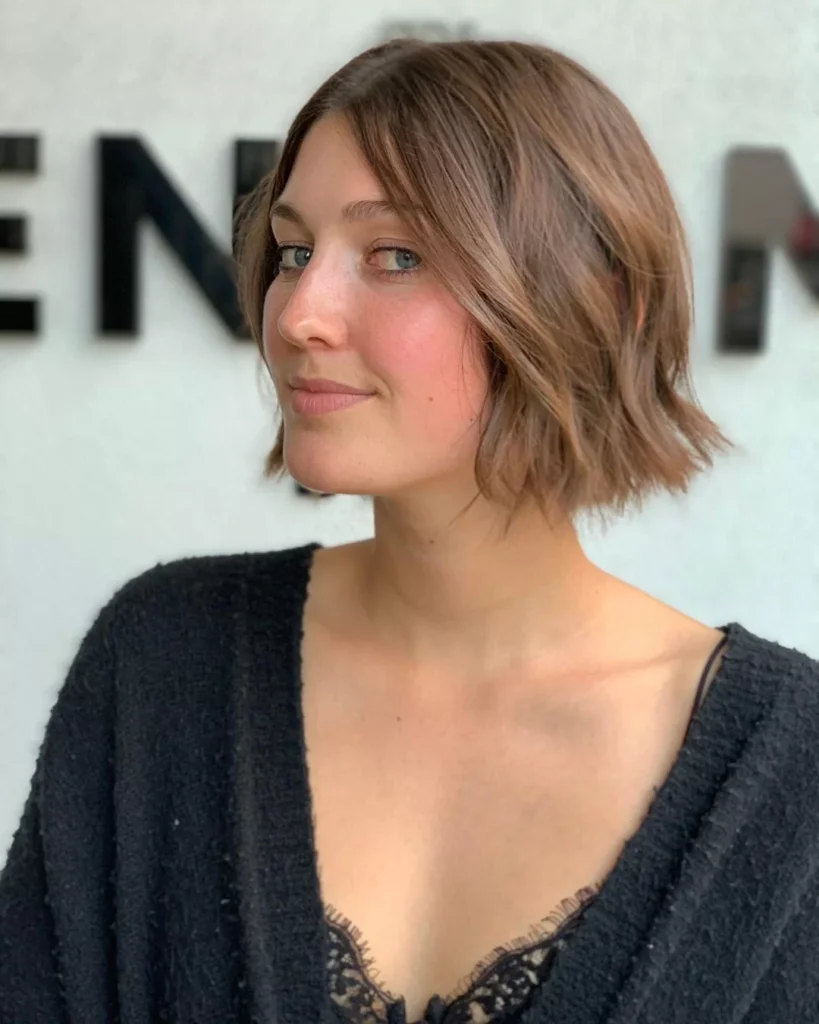 The center bob is especially modern and trendy, especially when it's tousled, as in this look. The chin-length blunt chop is crisp, so the center section isn't too serious.
Accessories For Bobs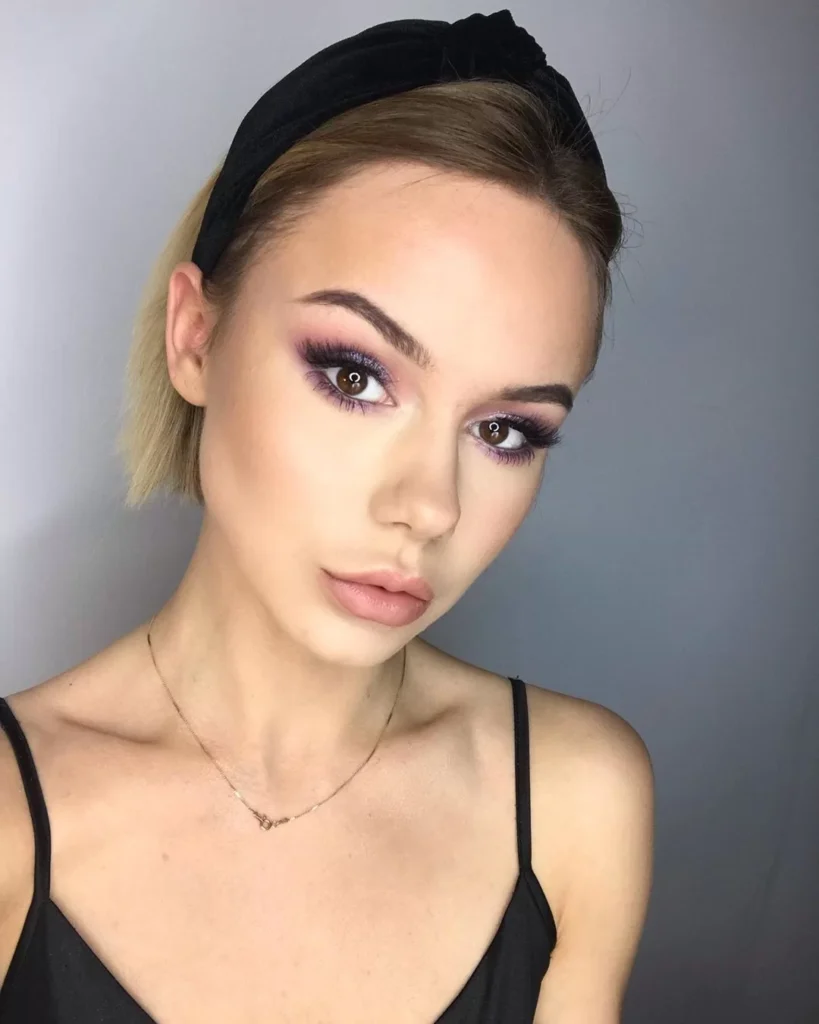 Large headbands are all the rage these days. They look especially cute on a short bob haircut! Pull it all back as pictured here, or leave a few wispy layers out to frame your face.
If headbands aren't your thing, consider a side part with a pretty barrette.
Textured Blonde Bob
A textured blonde bob is the perfect way to show off dimensional highlights! With this short bob, hair is slightly layered throughout for the ultimate natural feel.
Super Sleek Bob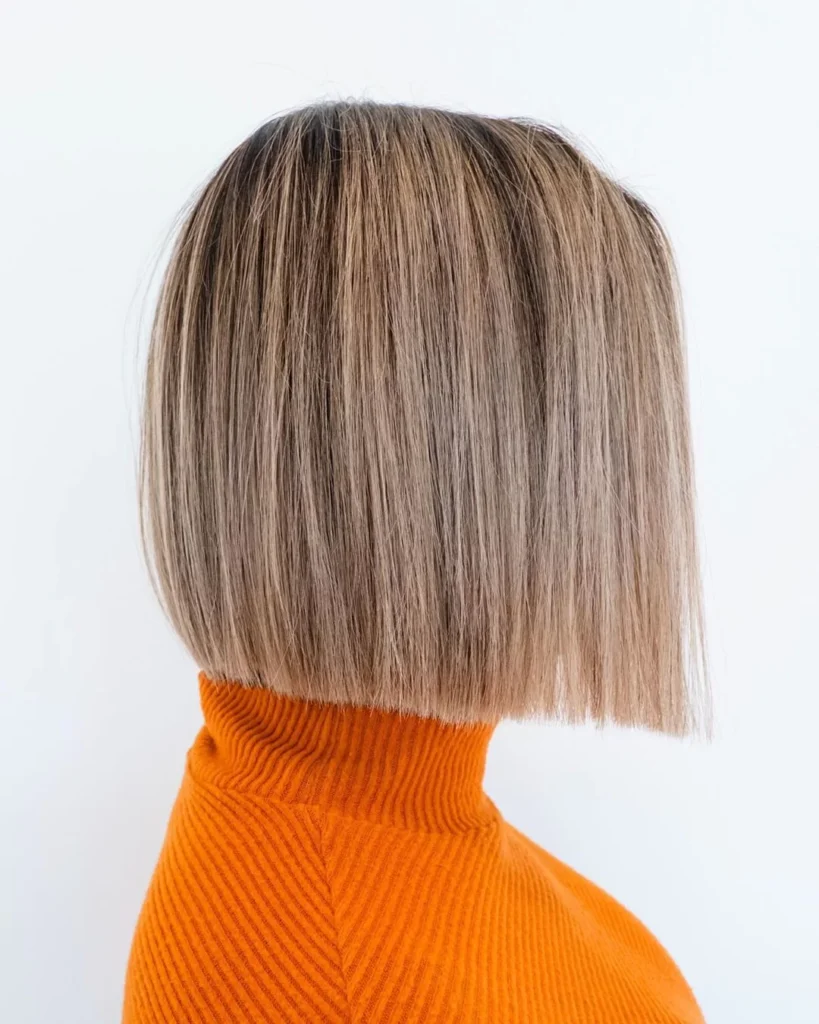 Not in the mood for a tousled look? Show off a polished vibe for your short bob with this super sleek cut.
Here, hair is all one length, but can be parted in the middle or the side. It works especially well on finer hair types.
Bob With Short Layers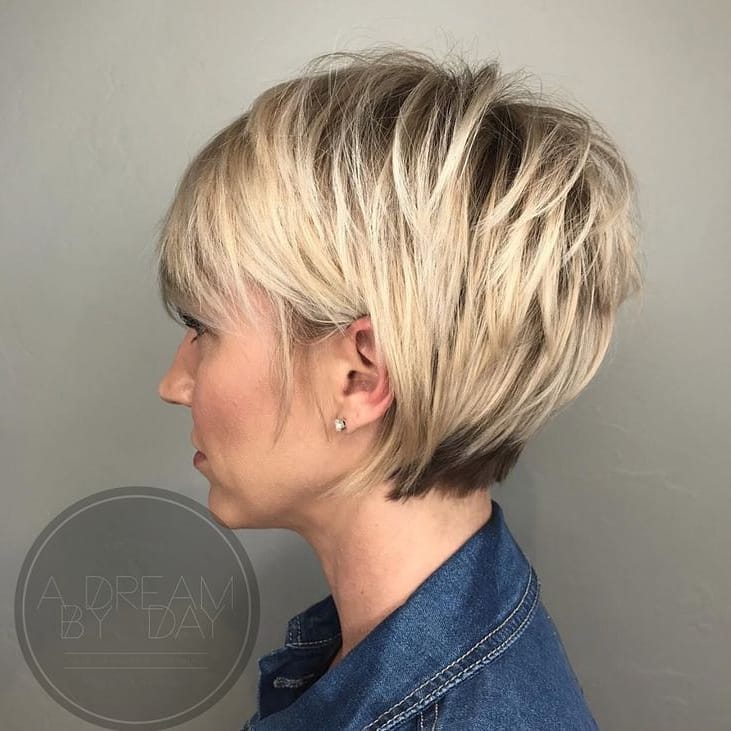 if you desire a spunkier feel with your short bob, ask your stylist to emulate this bob with short layers. Layers start around the crown of the head and stop at the nape of the neck.
This style is playful and super easy to maintain. Keep the look cohesive with short, side swept bangs.
Honey Blonde Balayage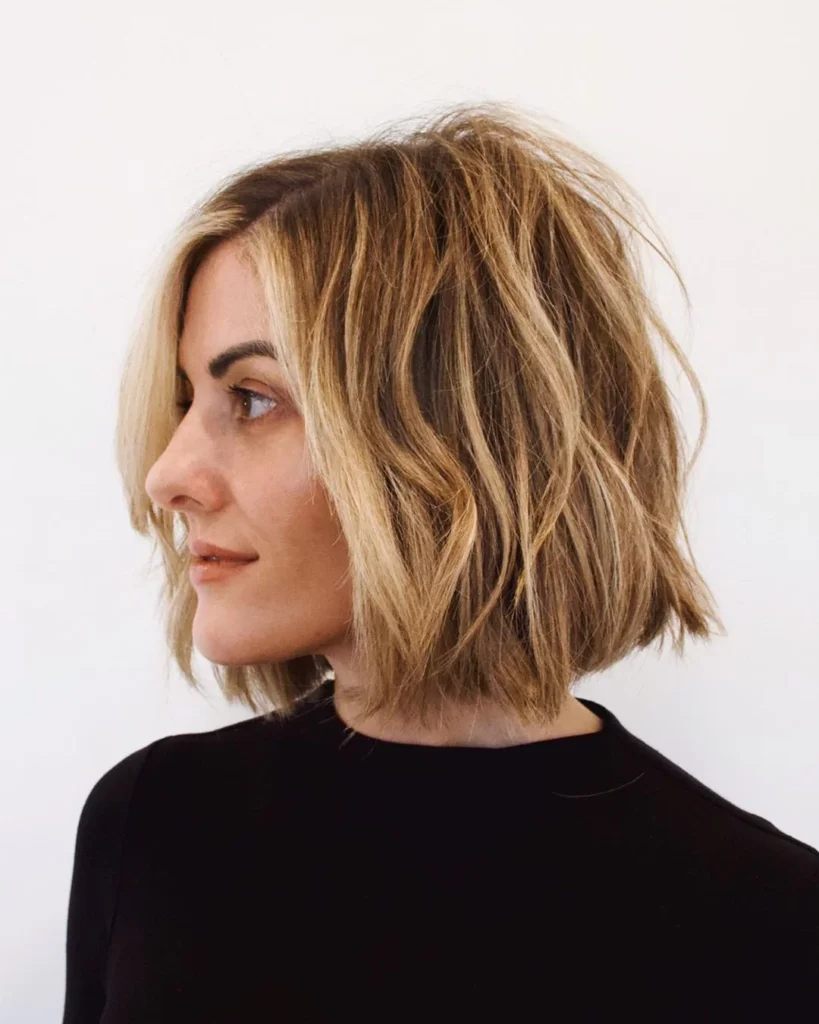 This warmer, honey balayage is perfect for any blonde. These natural looking highlights on your short bob haircut mean fewer trips to the stylist as hair grows out. Because this cut is pretty blunt, tousle it up with texturizing spray.
To frame your face, focus your balayage on the front pieces. It will instantly lighten up your look.
Bob With Super Short Fringe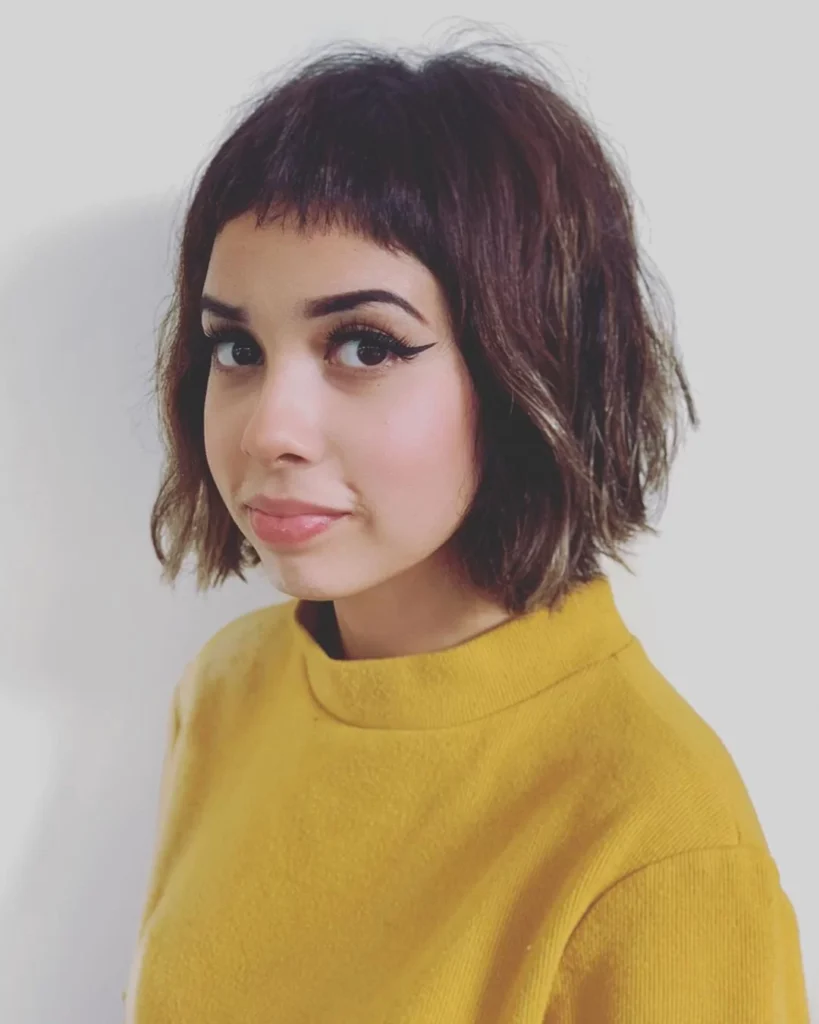 This short bob cut is for the edgier baby. Super short bangs are the ideal way to show off a beautiful face! A short bob haircut like this is definitely a nod to mod style so if it's calling your name, embrace it!
If you have really curly locks, however, longer, more side swept bangs may suit you better.
Chocolate Bob With Caramel Highlights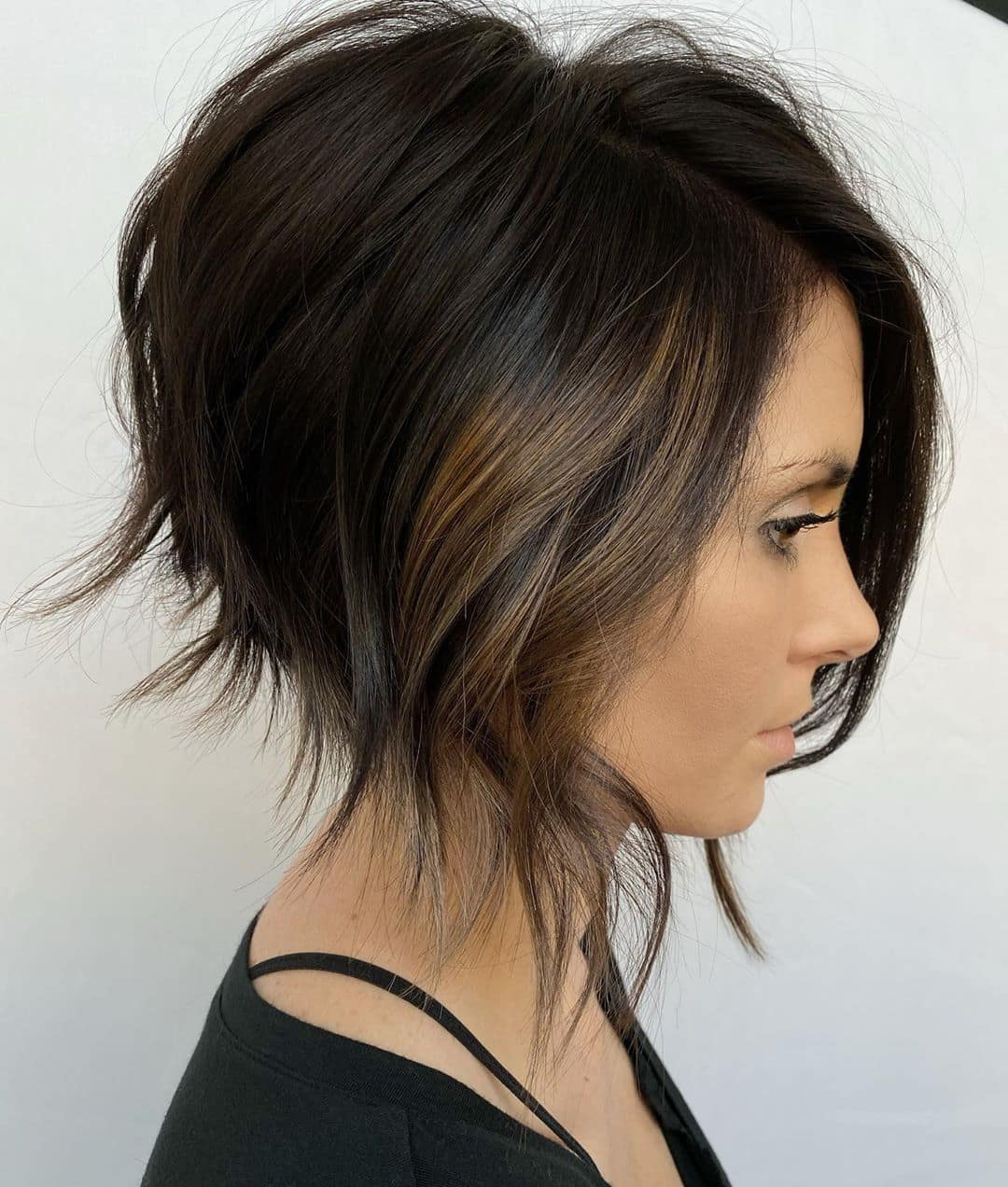 When it comes to caramel highlights, this short bob haircut is all about the artful placement. This rich chocolate color grounds your look while subtle, lighter caramel-colored highlights around your cheeks instantly brightens your face.
If you want to play up the spunkier aspect of your short bob, give those wispy ends a subtle flip out with a hot wand.
Subtle Bronde Balayage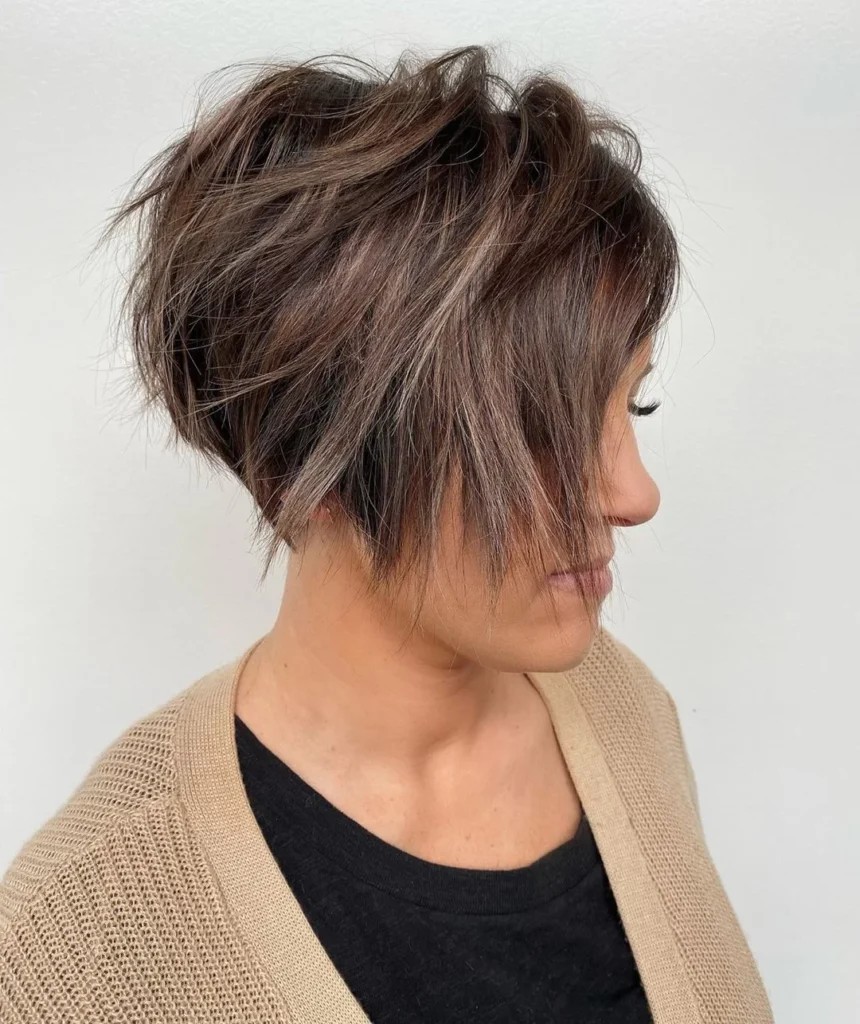 This short bob hairstyle plays up the dynamic contrast of highlights. To achieve this look, ask your stylist to keep your base color dark and take the gradient all the way to a warm blonde on the outermost strands of hair.
The effect is super natural and adds some dimension to an otherwise basic short bob hairstyle.
Funky Bob With Lavender Tips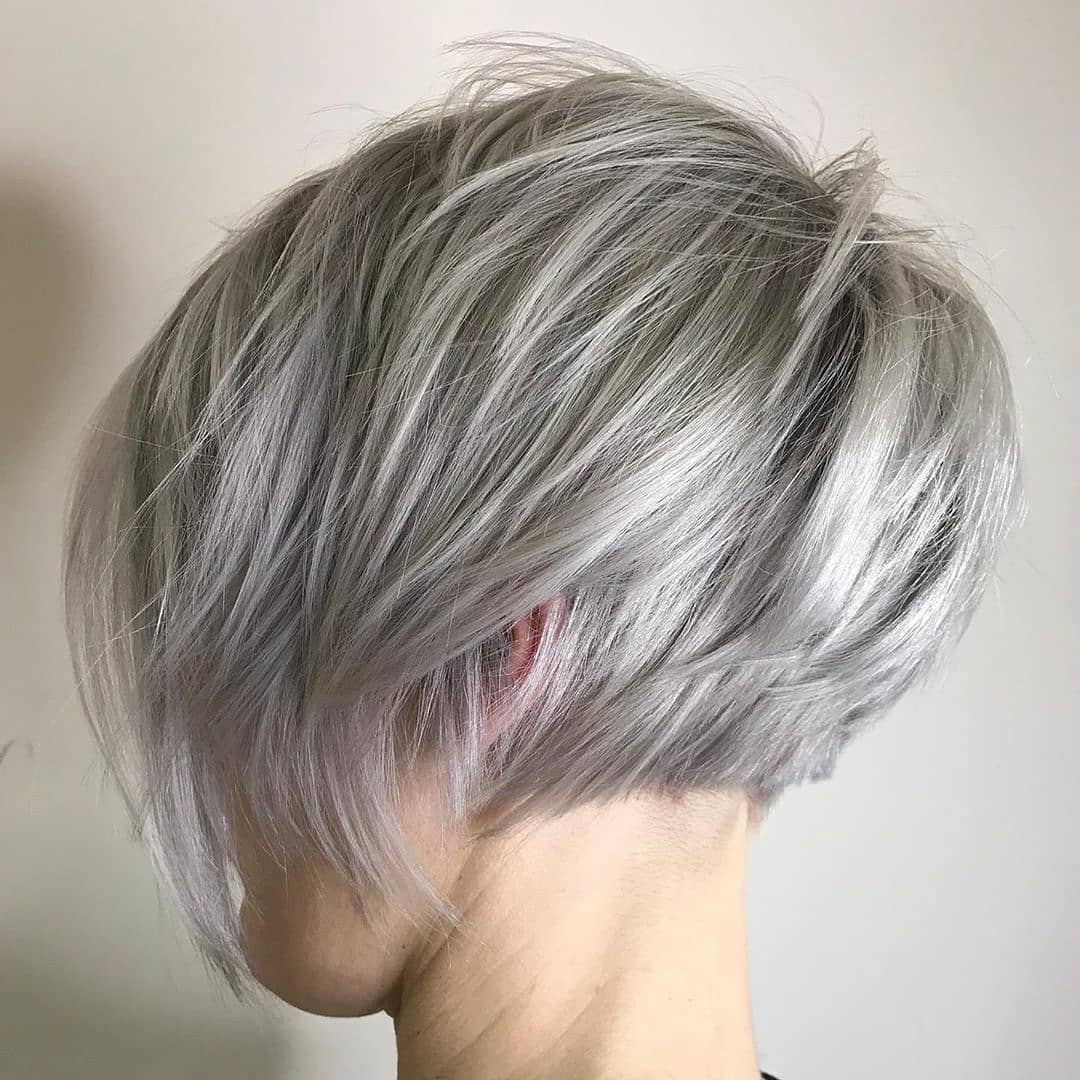 Why not take advantage of an edgy, short bob haircut and play with some color? Choosing a soft, light color like this delicate lavender on the tips of the hair makes this look feminine.
The contrast is subtle and looks great on a cut with longer bangs and a super short stack in the back.
Shiny Aubergine Bob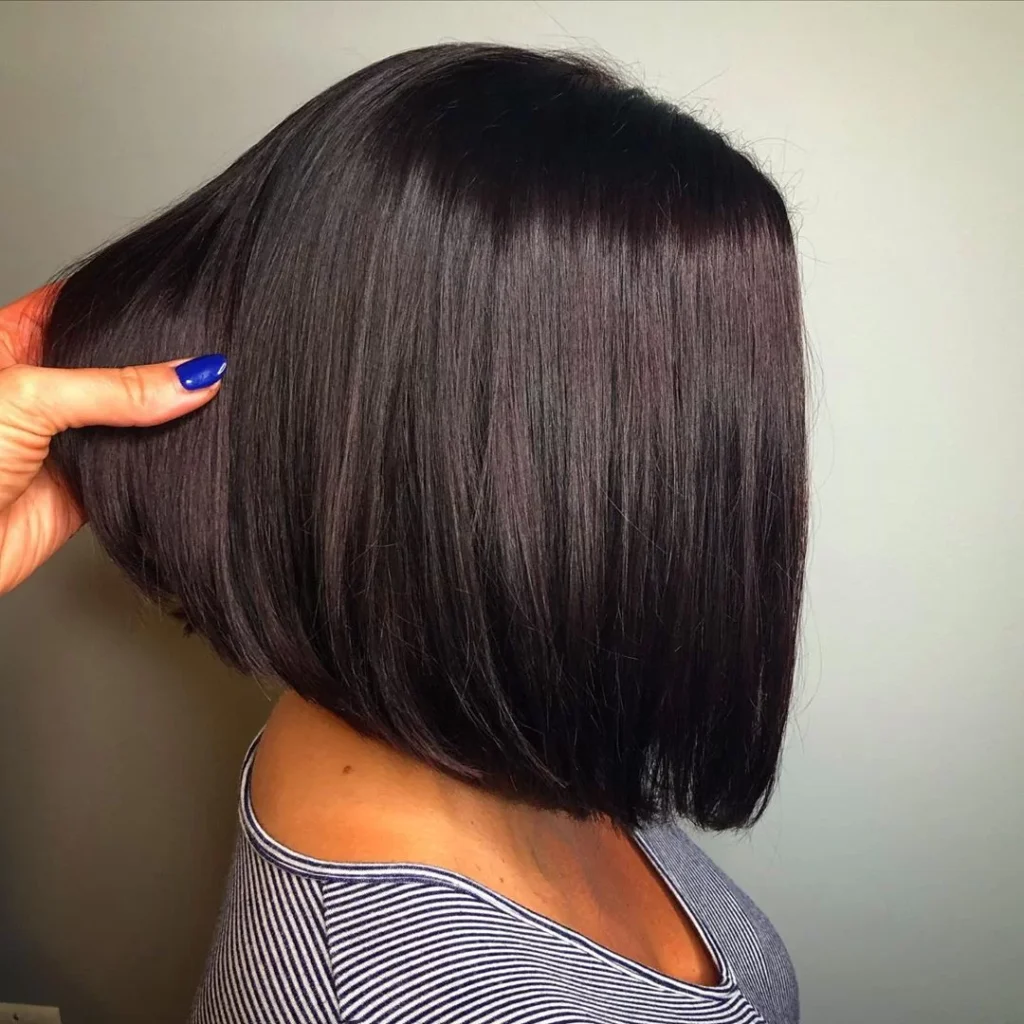 This deep lux look is all about the color! Show off these slight, deep purple highlights in a sleek bob.
Whether your hair is thick or thin, the added dimension of this color will instantly kick your short bob hairstyle up a notch.
Asymmetrical Bob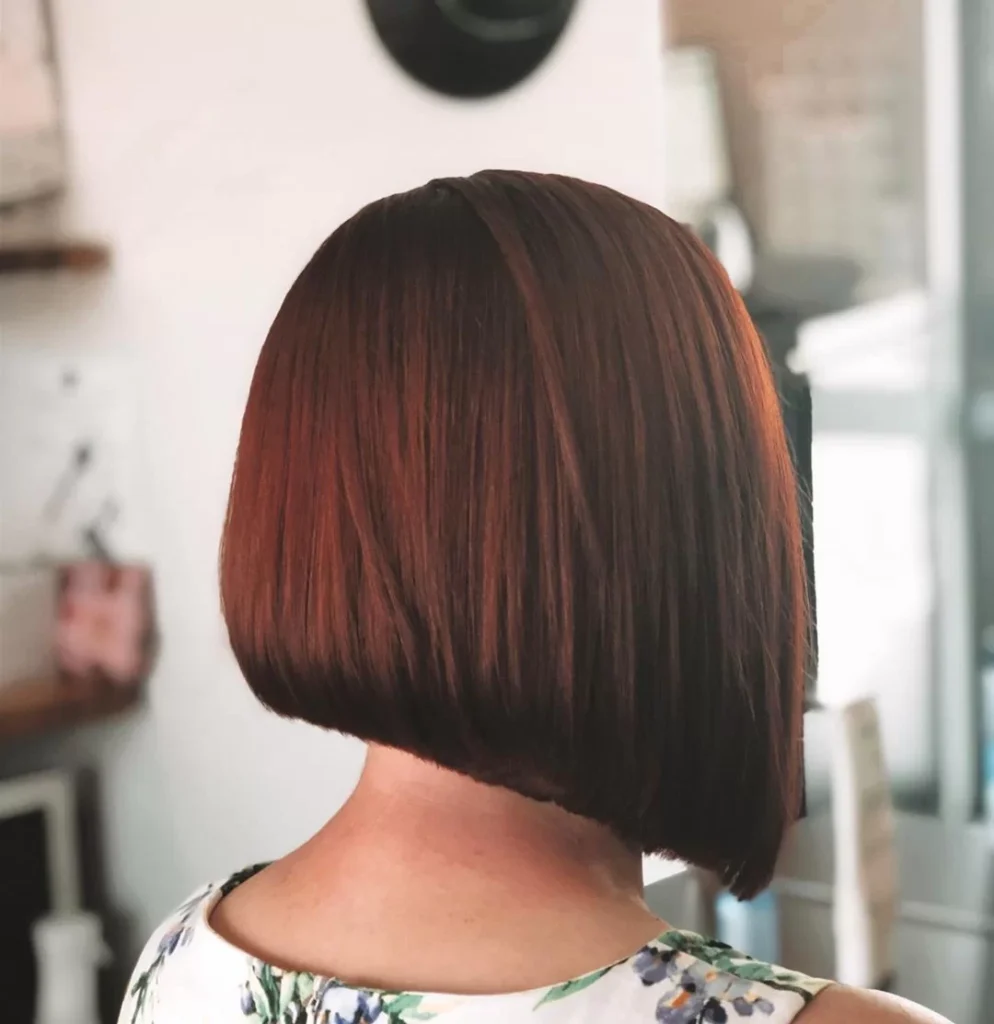 An asymmetrical bob is a fierce look if you're going for a short bob hairstyle. The key here is subtle, too. If one side is too much longer than the other, your cut will look too severe.
Keep the length from the shorter side to the longer side and you're sure to leave a striking impression.
Round bob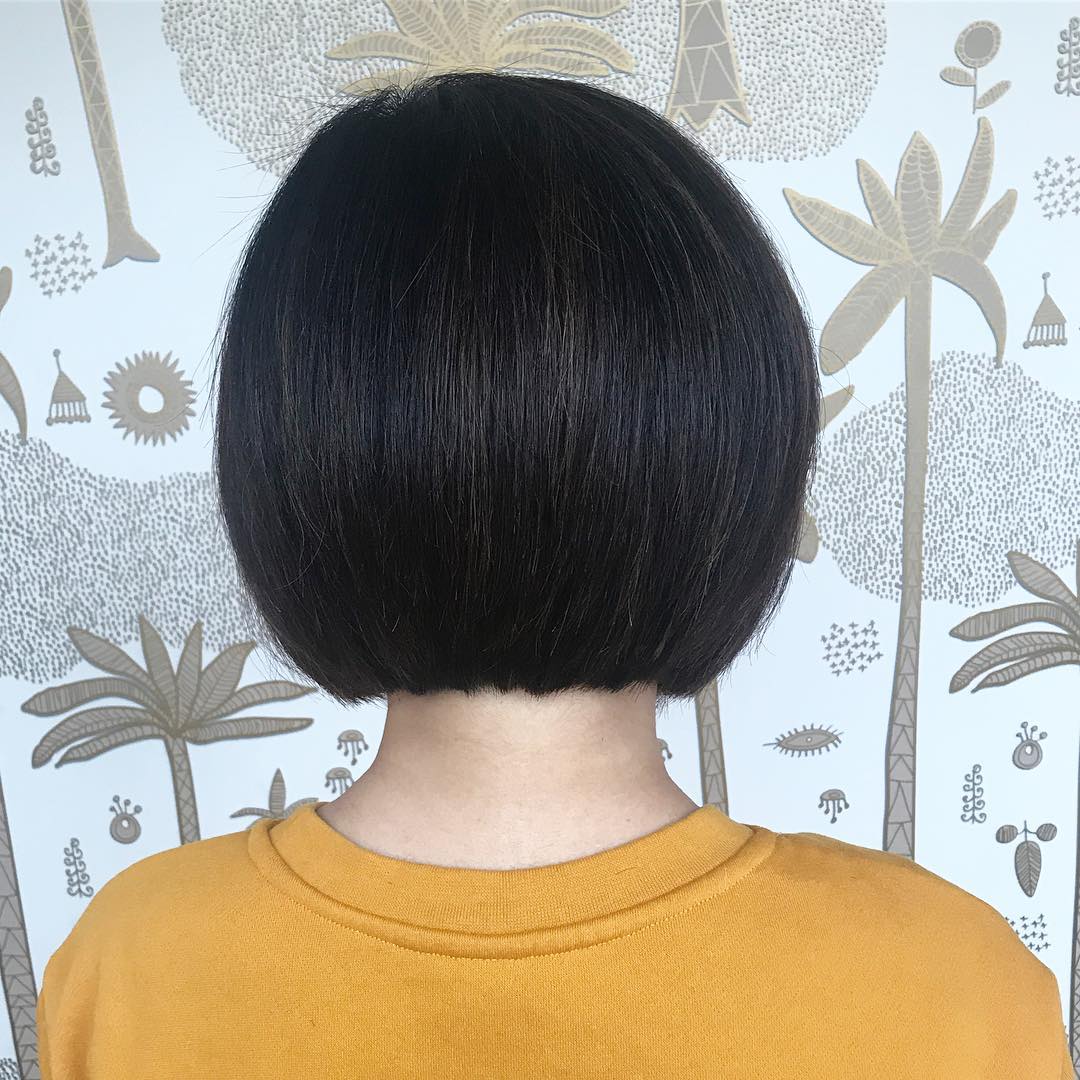 Round bobs are reminiscent of the 1920's when bobs were worn by flapper girls. Ever since then, they have truly never gone out of style. Today, the look is a bit more rounded for a modern edge.
With this look, hair is all one length and cut just below the nape of the neck. For daily maintenance, all you need is a hair dryer and a round styling brush.
Choosing the Perfect Short Bob Hairstyle
There are so many ways to look amazing with a short bob hairstyle. Once you have paid attention to your face shape and natural hair texture, it's easy to find the perfect short bob haircut that will elevate your entire look. As you can see, whether you have bangs, curls, or super straight locks, we have an amazing short bob haircut for you! Which one was your favourite?