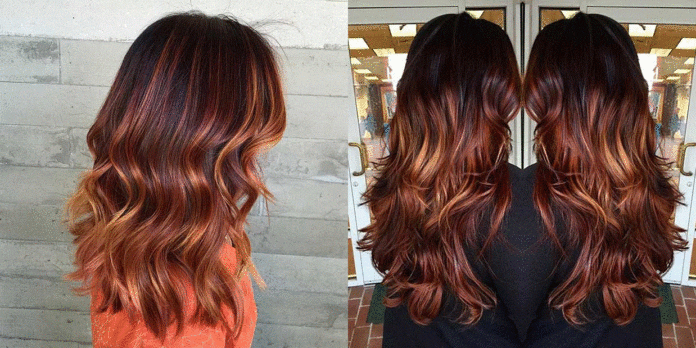 With all the new hair trends floating around, it is hard to keep up.  Balayage has been popular for some time and it looks like it's here to stay.  If you are thinking of having a makeover with your hair, you should consider having Balayage hair.  Balayage hair is a French technique that means to sweep or to paint. The colour is applied by freehand so no foil or caps are needed.  It creates natural looking locks and can be subtle or bold. You don't have to stick to one hair technique, many people are choosing to mix balayage with ombre to create a unique style.  The choice is yours.
Copper tones are warm and work so well in any season.  Natural looking shades look fab and amazing.
1. DARK TO COPPER OMBRE HAIR
Do you have dark roots?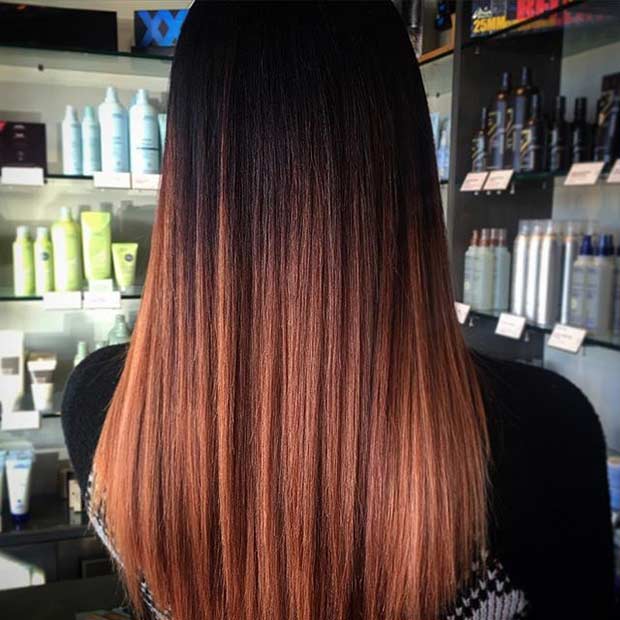 Instagram / aqua_mdyyc
Dark roots to copper ombre hair looks great.  Opting for lighter hair tips, will show off your hair cut and colour.
2. BRIGHT COPPER LOWLIGHTS
Many people tend to dye their hair darker in the cold seasons and lighter in summer.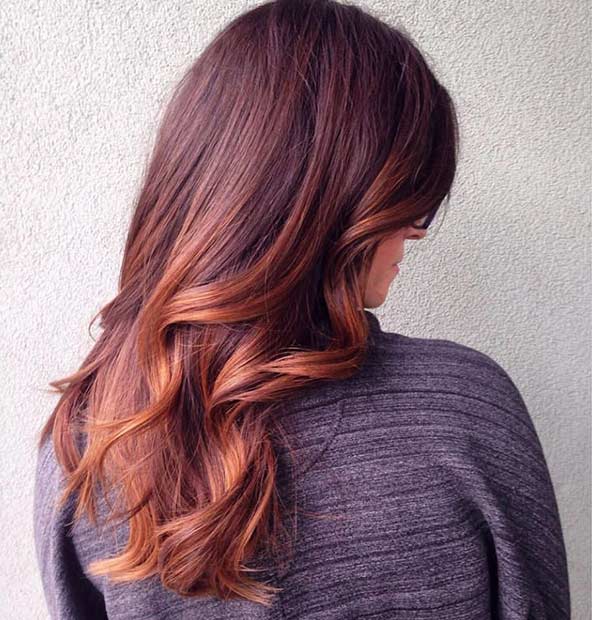 Instagram / balayagedandpainted
This is a great idea.  It allows you to keep changing your appearance, meaning you won't get bored of your hairstyle or colour.  By the time you know it, you will be dyeing it again. This is a perfect colour for any season. Bright copper low lights will add a hint of colour to your darkened hair.
3. COPPER, GOLDEN AND CARAMEL HIGHLIGHTS
Copper, golden and caramel tones work so well together.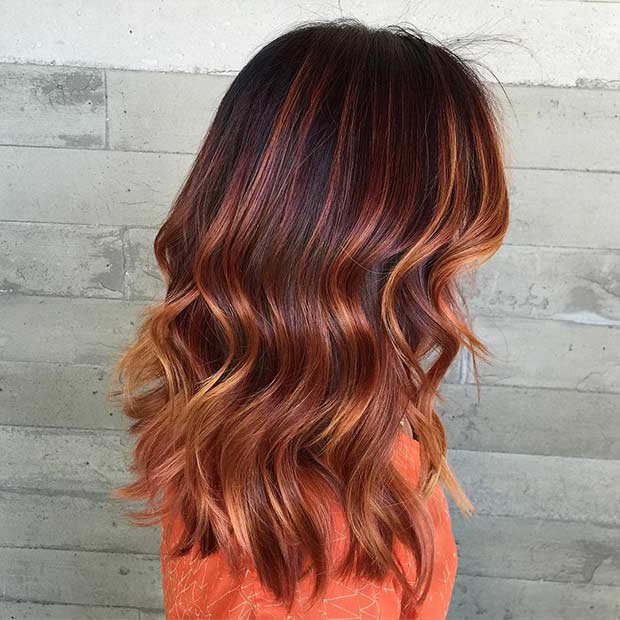 Instagram / butterflyloftsalon
If you can't decide on these shades, have all three!  They look so good together and would 100% recommend.
4. BRIGHT COPPER BALAYAGE
Have bright coloured locks to show off your curls.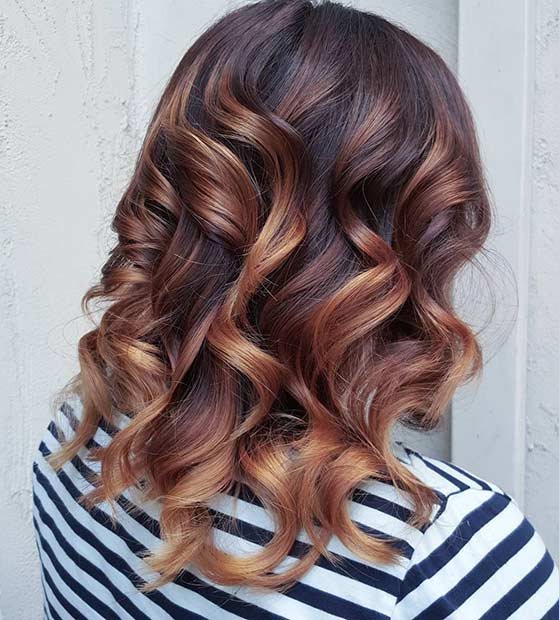 Instagram / chaselove_stylist
Bright copper will enhance your hair making it look healthy and shiny.
5. DARK TO LIGHT COPPER
Are you looking for a low maintenance style?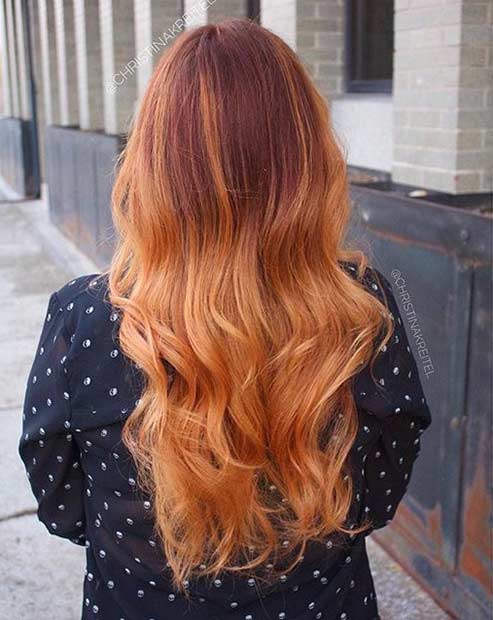 Instagram / christinakreitel
If you're too busy and want to save money, try this dark to light copper style.  This is a low maintenance hairstyle that looks amazing with roots showing. No need to book your hair appointment just yet, let your roots show and embrace your hair.
6. GOLDEN COPPER HAIR
Golden locks look divine.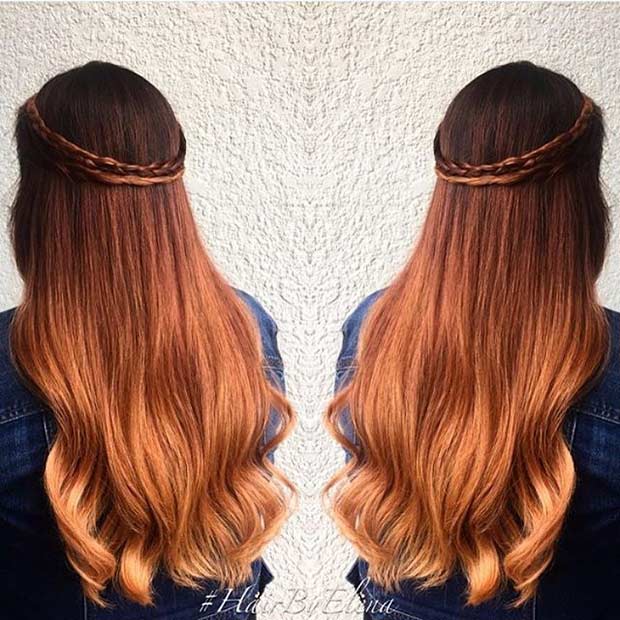 Instagram / hairbyelena
This is a tip for everyone who doesn't want to dye their whole head, go for balayage.  As you can see from the photo above, the colour is on the hair ends only. You can have your natural locks then add a little touch of colour with a golden shade to show off your ends.
7. RED COPPER OMBRE
Ombre and balayage hair techniques are great together.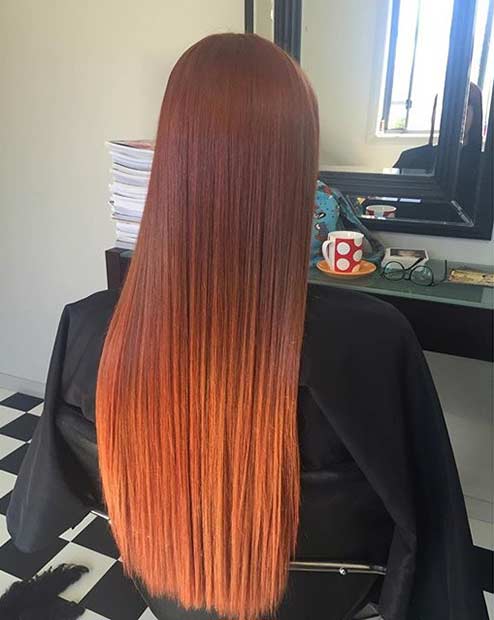 Instagram / hairbymisssophie
They create gorgeous dimensions, which look great from every angle.
8. COPPER OMBRE LOB
Show off your locks with a bright copper shade.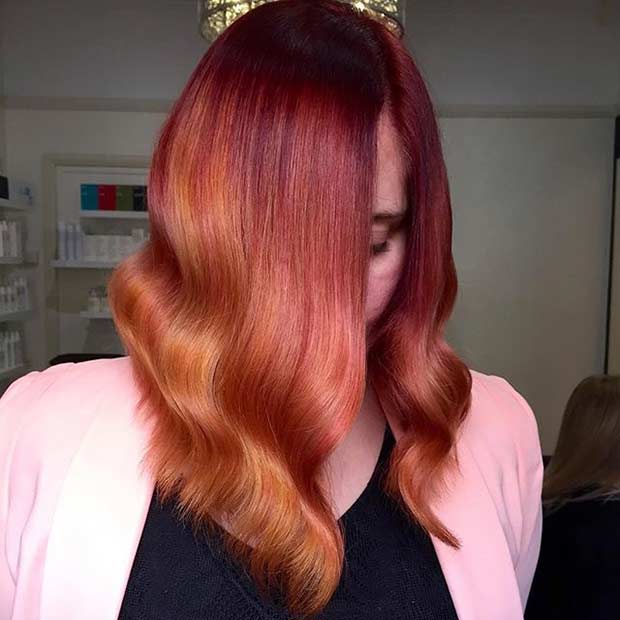 Instagram / hairbytashalouisec
If you are feeling brave, have your hair chopped into a gorgeous lob style too.
9. ORANGE COPPER HAIR
Orange and copper are two colours that are warm tones.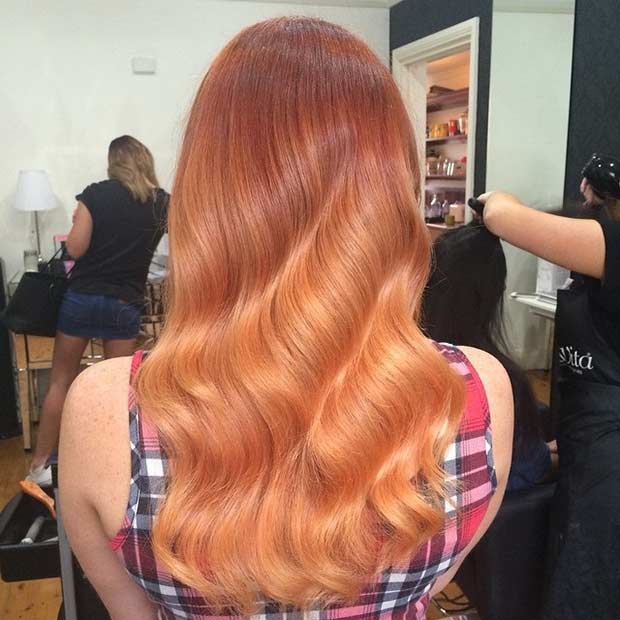 Instagram / hairbytashalouisec
They look fab when paired together.
10. RED COPPER BALAYAGE
Red is a sexy and feminine colour.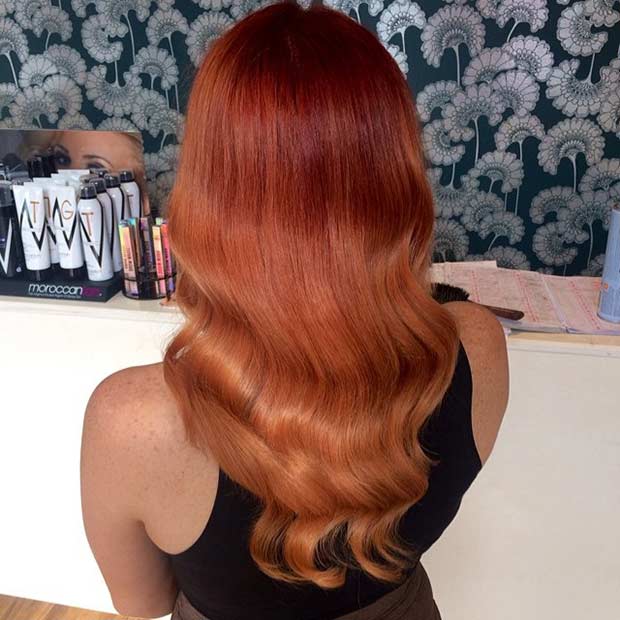 Instagram / hairbytashalouisec
Be the envy of all of your friends with this red copper tone.  Red copper will instantly make your skin glow and that is perfect for the summer.  It will look great down as well as tied back.
11. SOFT COPPER OMBRE HAIR
Soft copper ombre hair will show your delicate side.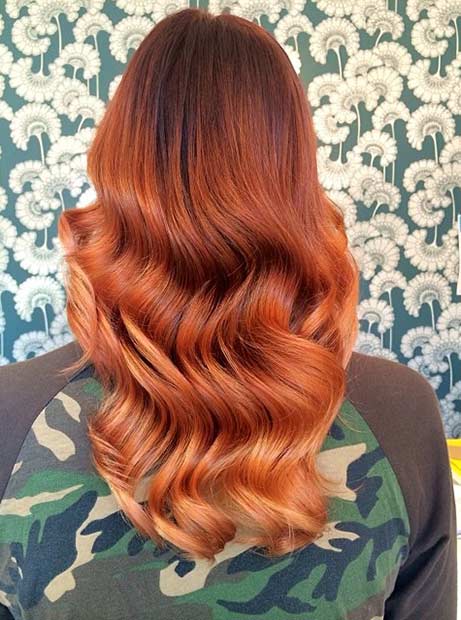 Instagram / hairbytashalouisec
It's bold enough to stand out from the crowd yet soft to show off your character and fun side.
12. DARK COPPER BALAYAGE HAIR
If you are looking for a subtle balayage highlights, you could always go for dark copper.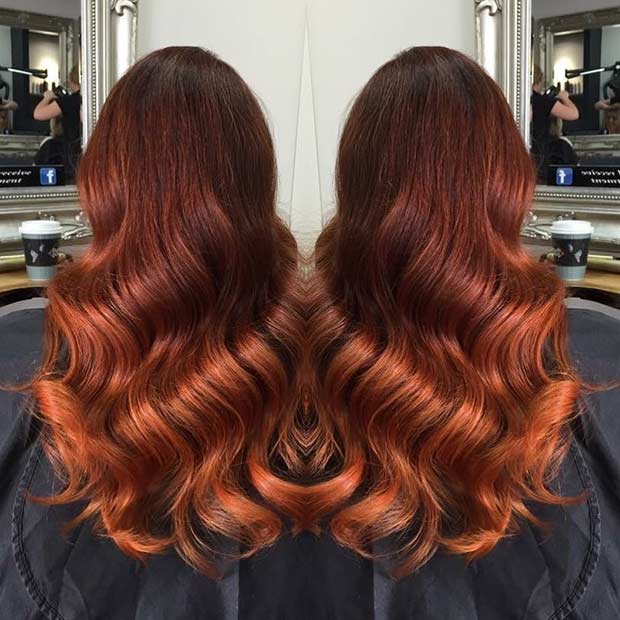 Instagram / hairbyteneillelaura
This will add a touch of colour but in a subtle, elegant way.
13. DARK COPPER ROOTS + GOLDEN BLONDE HIGHLIGHTS
Shine bright with dark copper roots and golden blonde highlights.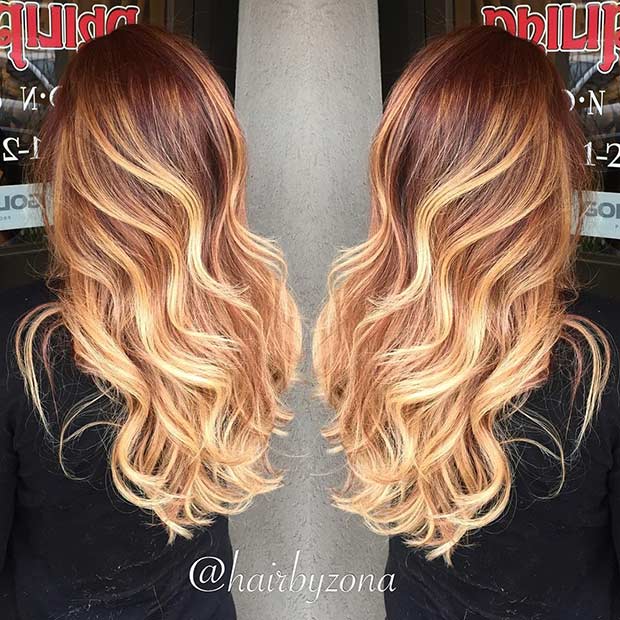 Instagram / hairbyzona
This is a gorgeous style that will make you feel great and sexy.  Perfect for adding colour to your hair and ideal for all the busy girls out there.
14. RED COPPER COLOURMELT
Look how the two colours blend together.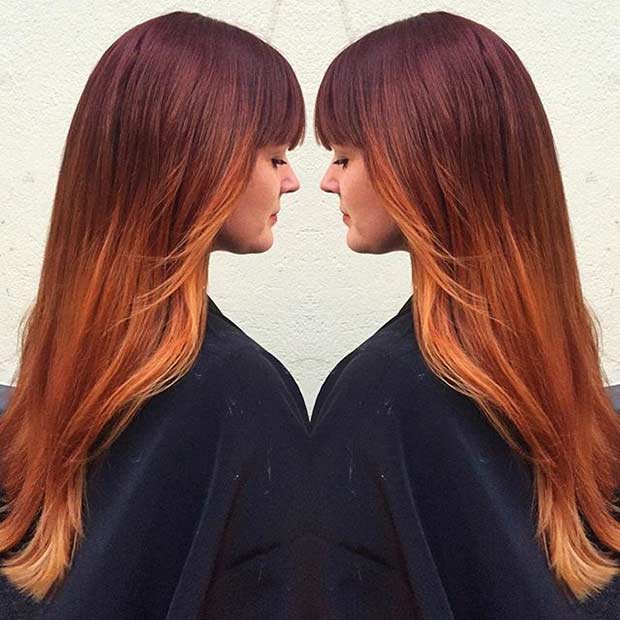 Instagram / hdresseronfire
This is the perfect colourmelt.  The colours intertwined into one another in a subtle yet effective way.
15. RED COPPER TO BLONDE OMBRE HAIR
When thinking of red copper may tend to think orange but this is actually more on the red/pink side.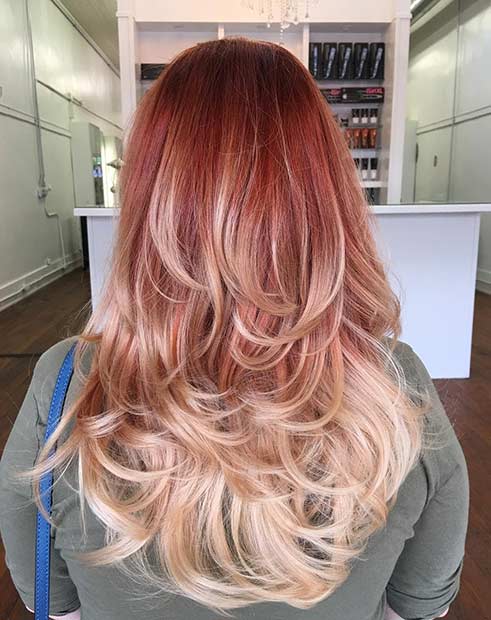 Instagram / holly.crawford
Red copper is a lighter red and works perfectly with blonde.
16. RICH COPPER TONES
Everyone wants a healthy shine to his or her hair.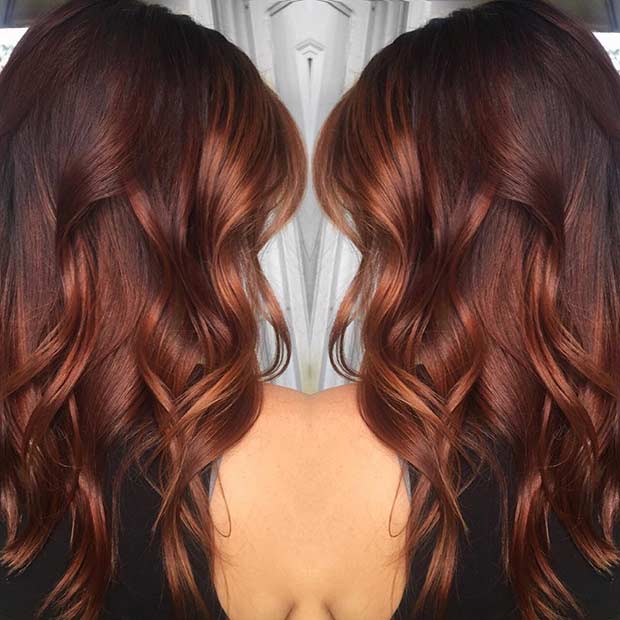 Instagram / kellymassiashair
You can see the shine with these rich copper tones.  They are simple divine.
17. DARK HAIR WITH COPPER BALAYAGE HIGHLIGHTS
Just here and here please.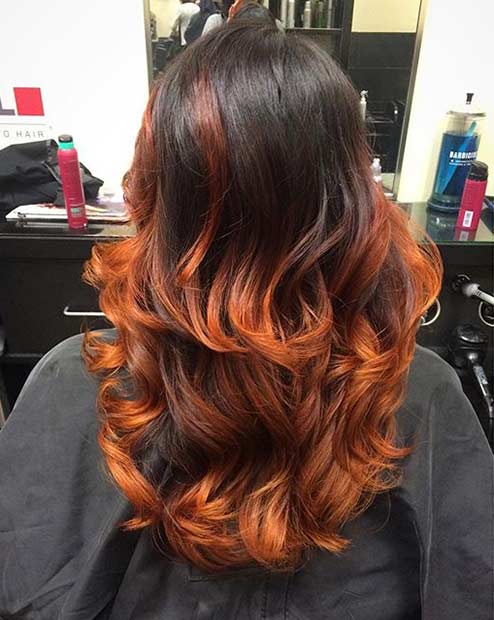 Instagram / lashelley5
Yes, with balayage you can near enough tell your hairdresser where to apply your colour.  When your colourist is colouring your hair, they will be freestyling and this will mean they can apply wherever you want colour.  This is an excellent example; you can see the colour is added to the first layers then the hair tips.
18. COPPER & BLONDE COMBO
Many of us know what colour hair suits our skin tone.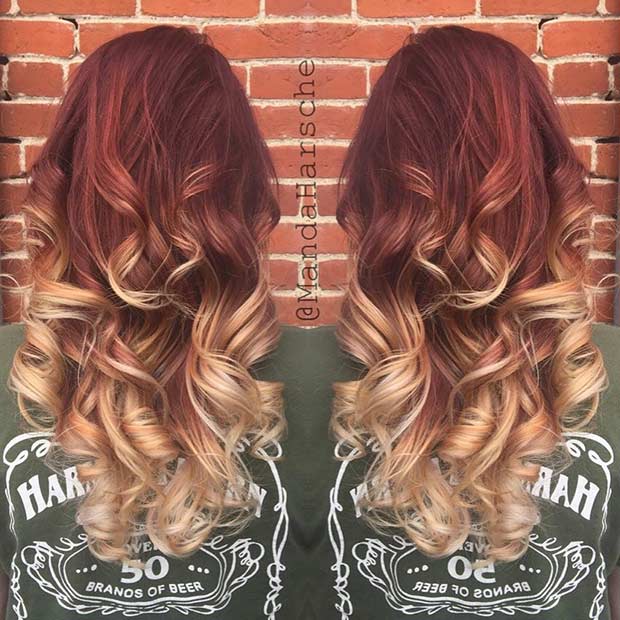 Instagram / mandaharsche
If you know that copper tones look great on you, you can still have blonde hair too.  You can always play around with your hair tips and with balayage – it's a great way to add as much (and as little) colour as you wish.
19. COPPER HAIR WITH GOLDEN BLONDE HIGHLIGHTS
Graze your hair ends with a little golden blonde.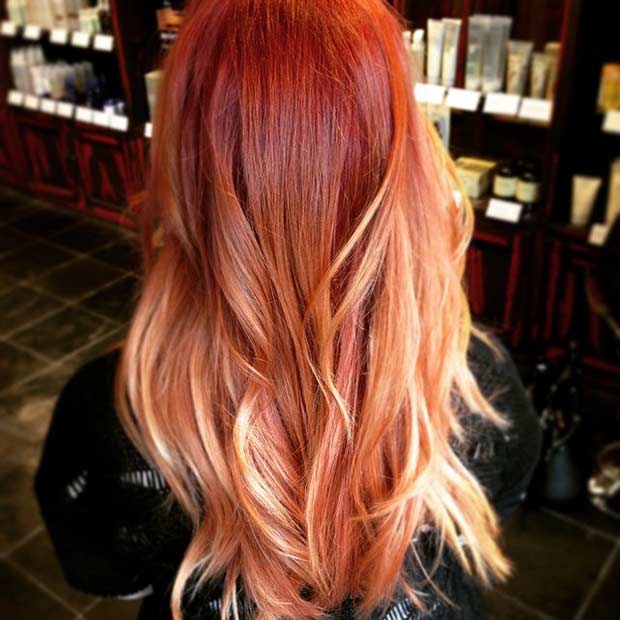 Instagram / manderyo
Copper and golden blonde will make you stand out from the crowd.  It is a bolder choice to opt for but if you are used to having darker hair, why not switch it up a little by having lighter hair.
20. RUSTIC COPPER HIGHLIGHTS
Warm rustic copper highlights offer a rich blend of colours.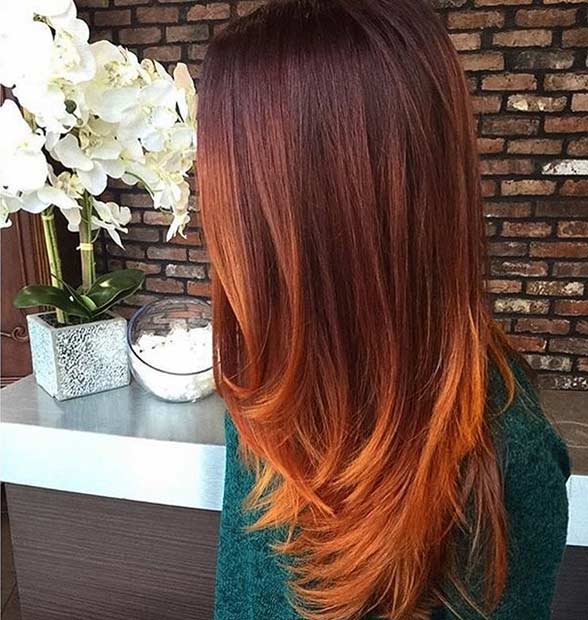 Instagram / off7thsalon
This is an eye-catching hairstyle that is extremely flattering and low maintenance.
21. CARAMEL AND COPPER HIGHLIGHTS FOR BRUNETTES
If you already have a dark brown base, you are halfway there with this style.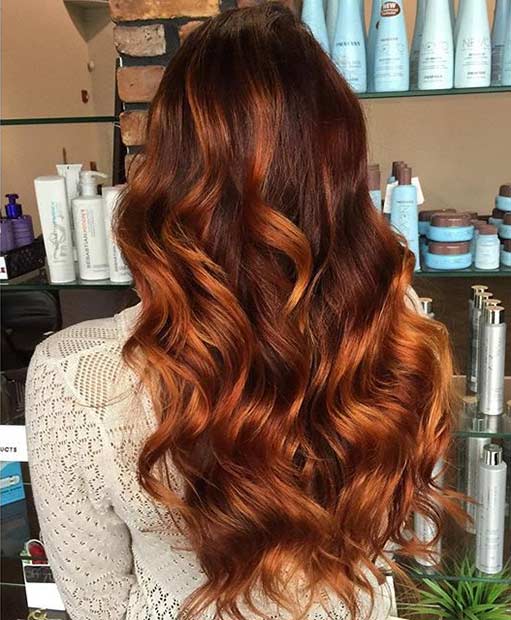 Instagram / off7thsalon
Caramel and copper highlights will set the tone and they scream summer colours.  The beauty about having balayage highlights is that the colours are natural looking and blends the colours gracefully.
22. PERFECT OMBRE HAIR
This color is all about having a warm glow to your skin.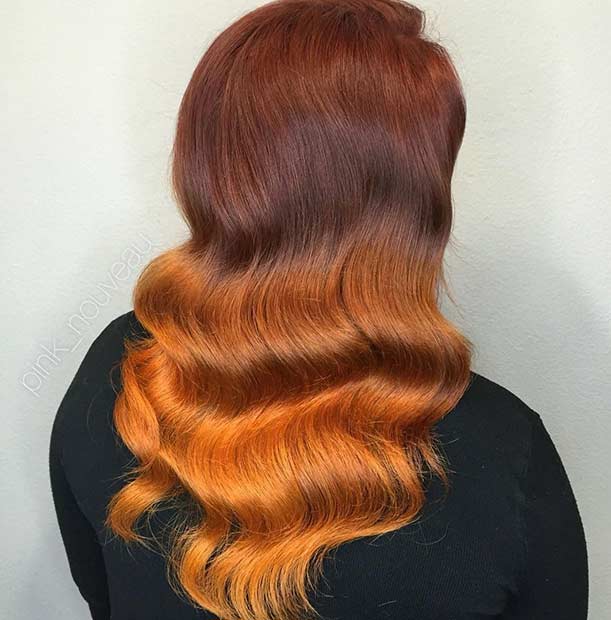 Instagram / pink_nouveau
This will certainly give you that.  You can see how striking the copper ombre is… we are in love!
23. DARK COPPER & CHOCOLATE HIGHLIGHTS FOR BRUNETTES
Are you already a brunette looking for something different?  This is ideal for your hair.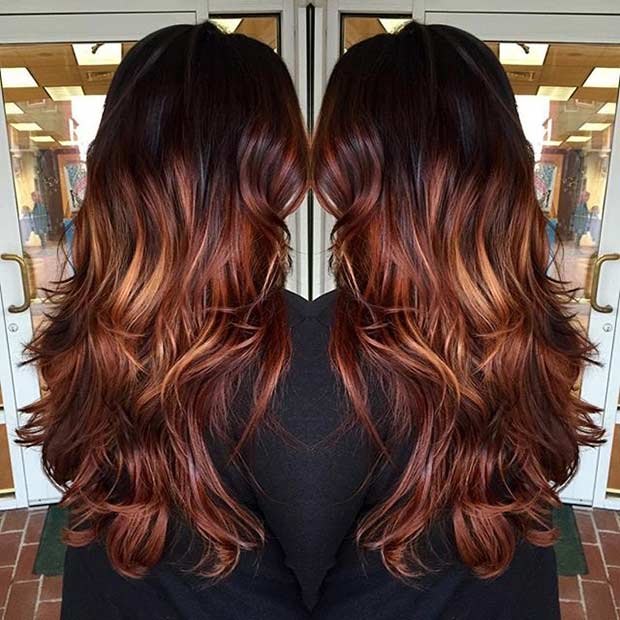 Instagram / saravioletlarose
Dark copper and chocolate will compliment your natural hair colour as well as your skin tone.  It will give off a warm glow, which will look amazing.