7. DARK BLONDE LONG BOB
Looking for an easy to wear blonde style? Then you need to check out this next idea. The hair is a beautiful brown shade at the root with blonde added about midway to the ends. Hair like this is low maintenance and if you are new to blonde, it will just easily grow out if you change your mind. You can also add more blonde if you want a bolder look.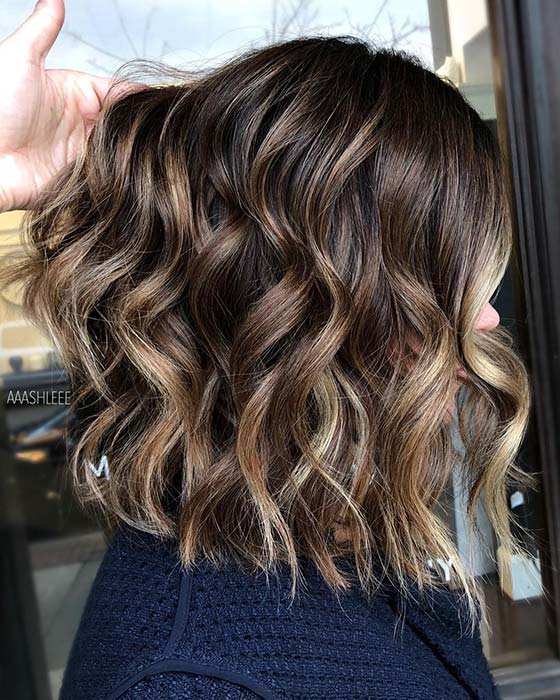 Source: @aaashleee
8. DIRTY BLONDE HIGHLIGHTS
Next, we have another beachy look to show you. This hairstyle is black at the root with a dark, dirty blonde shade added about half way down the hair. It is a relaxed and trendy style that is perfect for the summer. You can add lighter blonde tones if you want to brighten the hair even more. We love this hairstyle!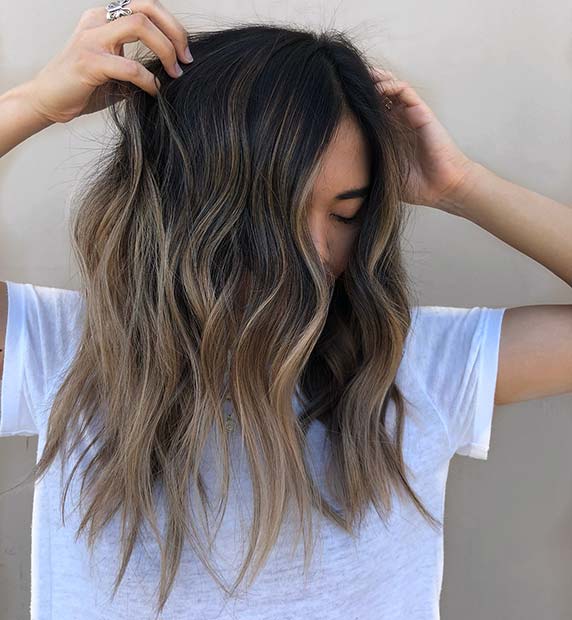 Source: @hairbysharmichele
9. DIRTY BLONDE HAIR WITH LIGHT BLONDE HIGHLIGHTS
Our next hair idea features a bright and glam look. The hair starts dark, then turns into a dirty blonde shade and finally the hair changes to light blonde. It is such a beautiful color transition from brown to blonde. This is a chic and stylish look that will suit everyone. Long hair, short hair, curly or straight a blend like this will look stunning.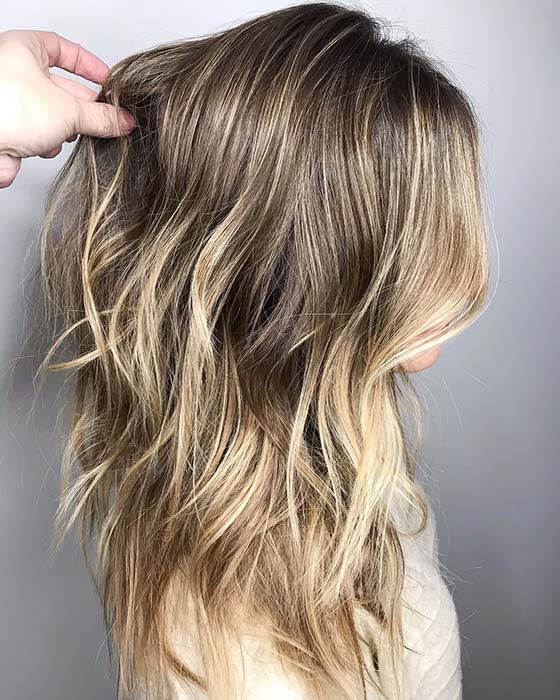 Source: @corynneylon_hair
10. SHORT DIRTY BLONDE HAIR
This next hairstyle is one of our favorites! Here we have a dirty blonde lob. This is a toned down and dark shade of blonde and it looks so stylish! A blonde color like this is perfect for someone who wants to try blonde but is a little worried about the light and bright tones. This is an easy to wear color that will look amazing on everyone. You can try a similar blonde shade on a bob or on whatever cut you have.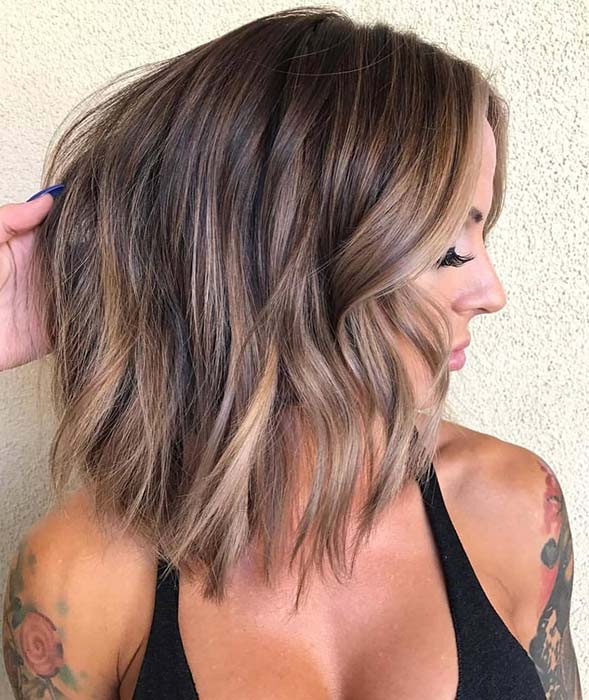 Source: @american_salon
11. LONG, DIRTY BLONDE HAIR
If the ombre and bold highlights are not for you, then you can try something like this. Here we have long dark hair with thin blonde highlights. The thinner highlights give the hair a more subtle and natural look. It is a glam and elegant style and the blonde will give your hair a lift. You can try this blonde look on shorter hair too.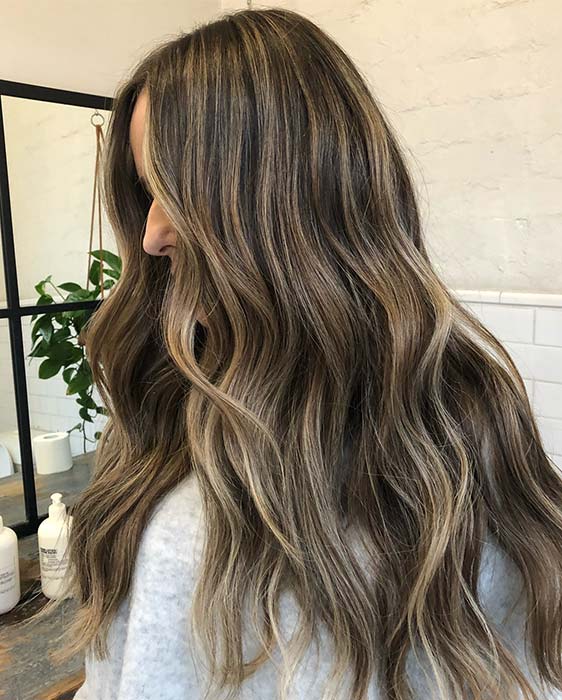 Source: @charlie_edwardsandco
12. WARM BLONDE WAVES
There are so many different tones of blonde available. We have featured some cool shades and our next one is a little warmer. The hair is dark brown at the root and then the hair changes to a caramel, dirty blonde shade. This is a beautiful hairstyle and warmer tones like this will look amazing all year round, especially in the fall and winter.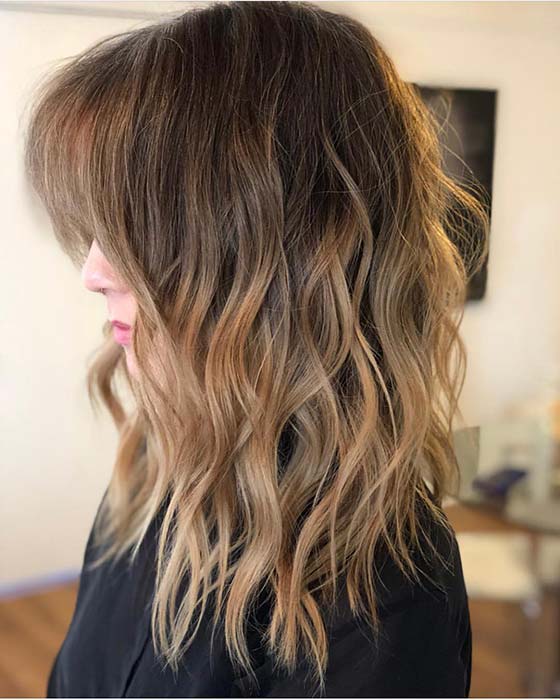 Source: @chrismcmillanthesalon