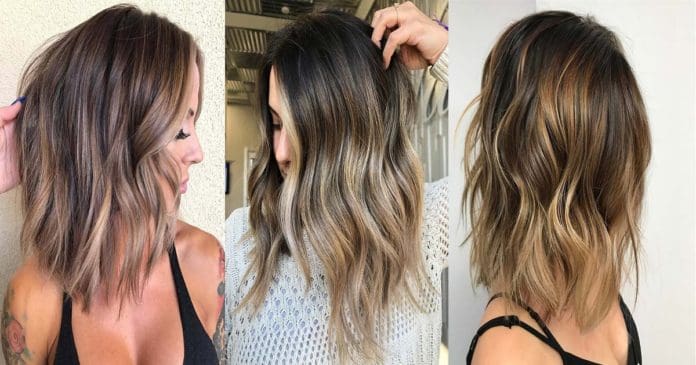 Blonde is one of the most popular hair colors. There are so many different shades that you can try and one of the must-haves is dirty blonde. Dirty blonde is a dark blonde tone that looks it has been blended with brown resulting in the dirty look. It is a stylish hair idea and it has been seen on fashion icons like Cara Delevingne. To give you some hair inspiration, we have found 23 of the best dirty blonde hair ideas on Instagram. There is something for everyone from bobs to beach waves. You will want to try this look when you have seen them all!
1. DARK TO DIRTY BLONDE HAIR
First up we have this beautiful blonde hairstyle. The hair is dark at the root and then changes to a light blonde color. This is stunning and easy to wear look. You can recreate similar blonde shades on any hairstyle from long like the image featured, to short cuts like pixies and bobs. This blonde blend will give your tired hair a lift.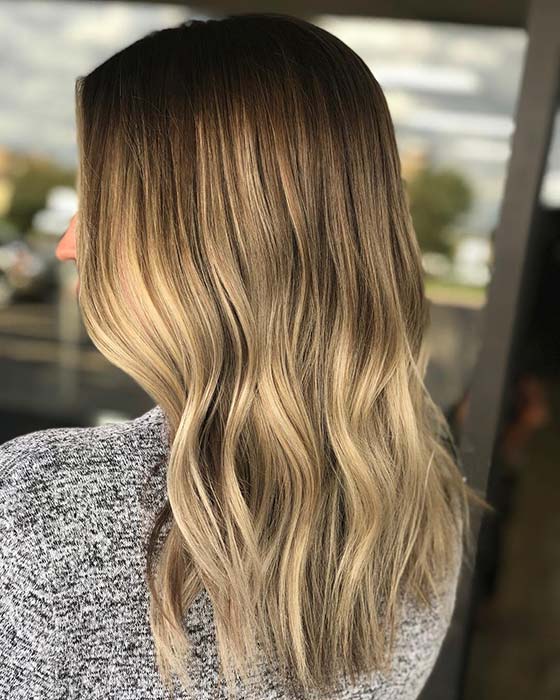 Source: @hairby.ellen
2. TRENDY DARK BLONDE BOB
Bobs are one of the trendiest hairstyles to have, especially for the spring and summer. So, why not try a bob with added blonde?! The blonde will give your hair a sunkissed and summery look. A bob like this one would look amazing. The cut is gorgeous and the dirty blonde color finishes off the look perfectly.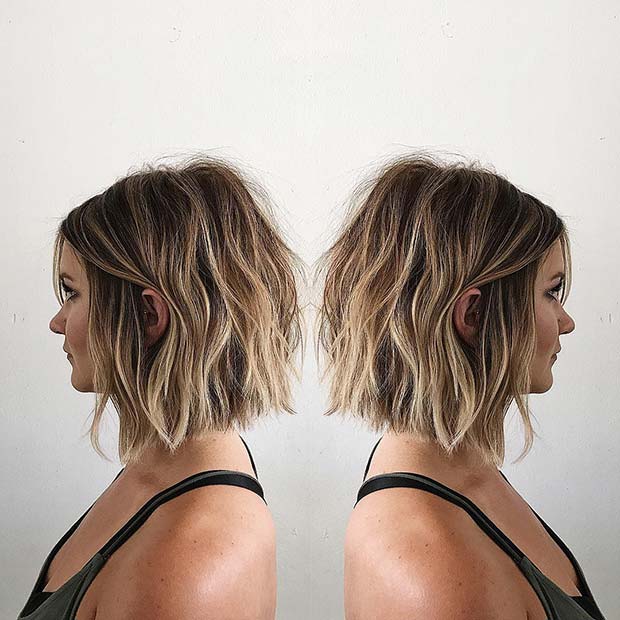 Source: @domdomhair
3. BEAUTIFUL DARK BLONDE HAIR
Next, we have a stylish blonde look to show you. The hair is dark at the root and then turns into a beautiful blonde color. This is a stunning blend of blonde as the hair looks natural and bright. It would be an amazing choice for the summer, especially with the waves as the hair looks beachy.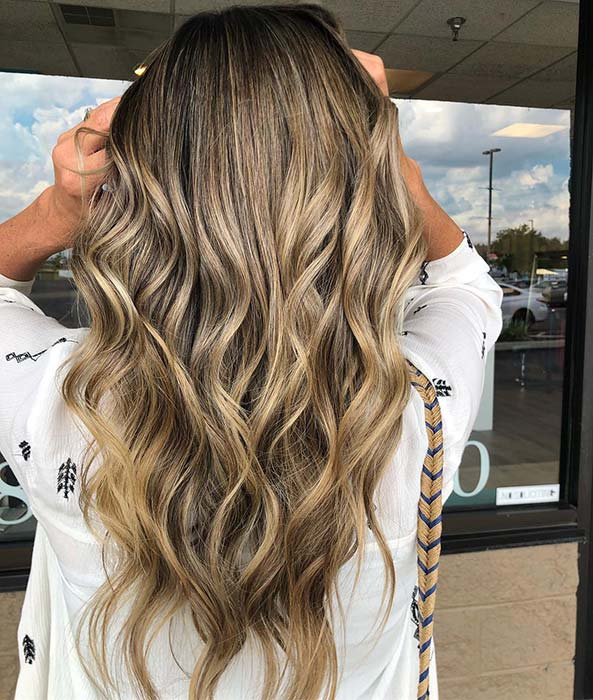 Source: @hairby.ellen
4. WARM BLONDE OMBRE BOB
Our next idea features a blonde ombre bob. The hair is very dark and about midway, the hair turns into a warm blonde shade. This is such a trendy look with the bob cut, ombre and dirty blonde color. It combines three of the must-have looks. Of course, you can have similar ombre on long hair too.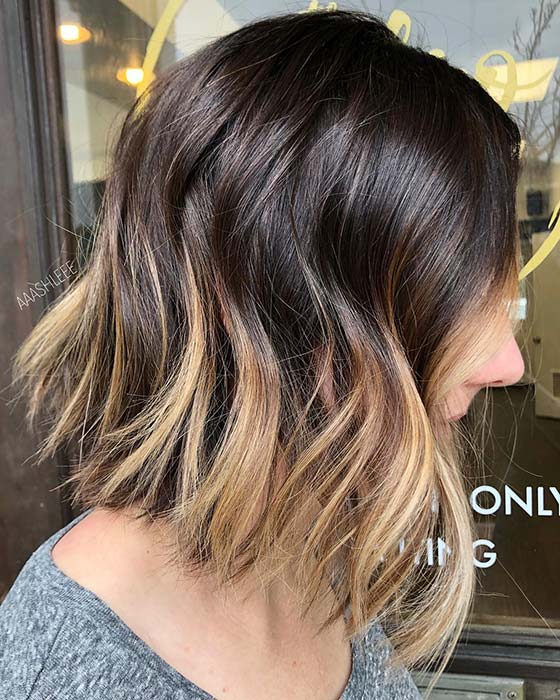 Source: @aaashleee
5. DIRTY BLONDE TO GOLDEN BLONDE
It is not just brown hair, there are other dark shades that dirty blonde looks amazing with. You can also try adding it to other blonde colors too. Here we have a stylish example. For this look, the hair starts in a dark, dirty blonde shade and then turns into a bright, golden blonde. As you can see, this creates a gorgeous blonde hairstyle. A blend like this will suit everyone!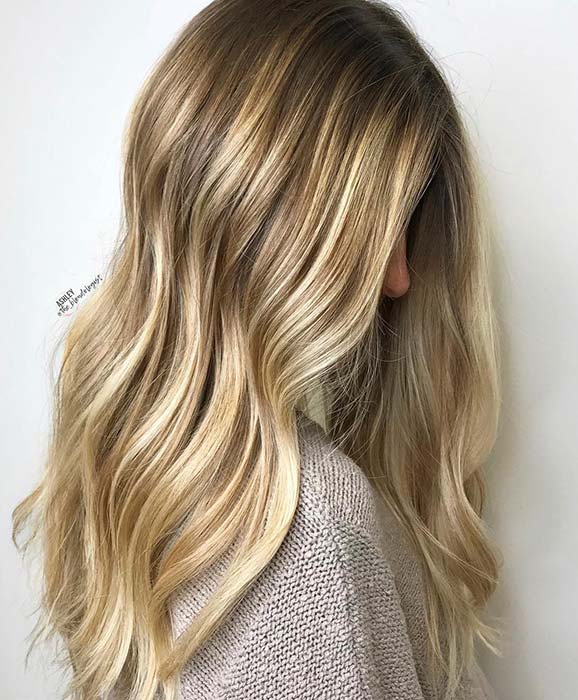 Source: @the_blondologist
6. LONG HAIR WITH BANGS
Show off your edgy and trendy sense of style and try a hairstyle like our next one. This hairstyle features long dark hair with dirty blonde ombre. The look is finished off with straight across bangs. This is such a stylish blonde hair idea. Recreate this long hairstyle or try a shorter length.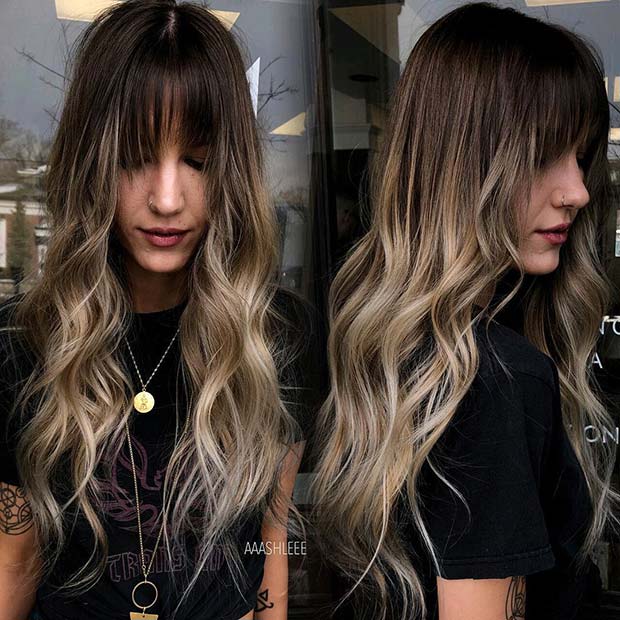 Source: @aaashleee