Autumn brings a handful of gorgeous shades into the nature around us, and we are all too eager to fit in. Have you already started choosing from these lovely fall hair colors to upgrade your hairstyles?
We've put together the list of our top picks from the most prominent fall hair color trends of 2022, so you're bound to find something you like, no matter what your base color is or what hairstyles you prefer.
Best Fall Hair Color Ideas
Scroll down to find some sophisticated reds, rich browns, and muted blondes that work best as fall hair colors. Get up to date with the latest hair color trends to turn heads this autumn.
#1: Chestnut Brown
This super trendy shag doesn't need a special introduction, but the intense one-process chestnut shade does just that. One of the best colors for fall 2021, the rich warm brown is sure to make your hairstyle stand out.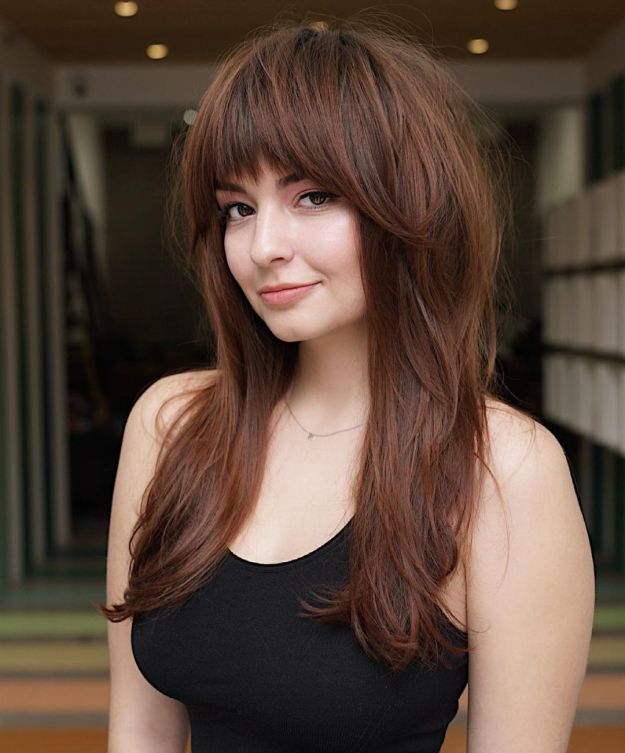 Instagram / @HAIRBYASHLEYFILLIP
#2: Golden Blonde
While blonde hair is a good choice no matter the season, dark and golden blonde shades prevail among fall hair colors. These caramel highlights look perfectly to the point on the natural dark blonde base.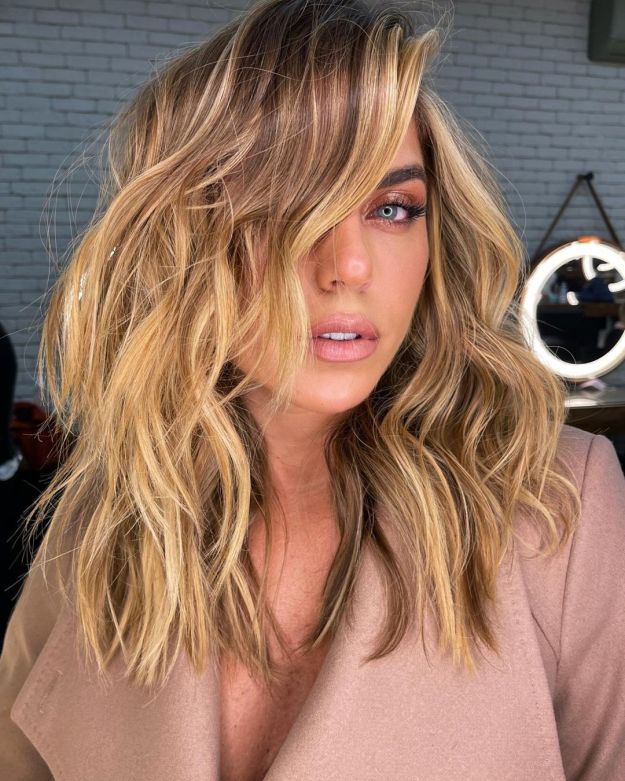 Instagram / @ROMEUFELIPE
#3: Mysterious Copper Curls
If you like lighter shades of red that don't look too artificial, then copper is definitely this fall's choice for you. If you style your hair messy and curly with this color, the hue will look even lovelier and attuned to the fall setting.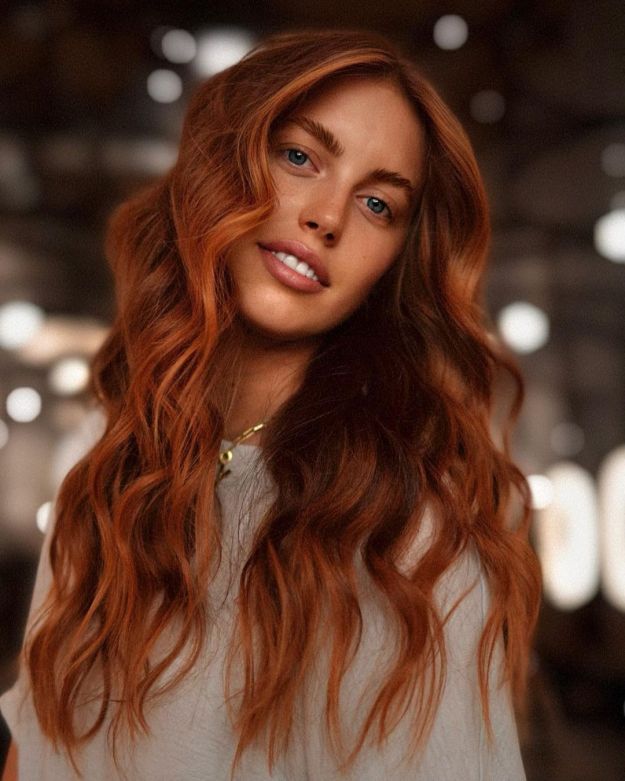 Instagram / @CHANCELLARWELCH
#4: Delicious Chocolate
The greatest thing about chocolate color is that it looks natural and gives stunning definition to your features. Golden blonde face-framing highlights warm up the look perfectly. An elegant fall hair color idea for brunettes!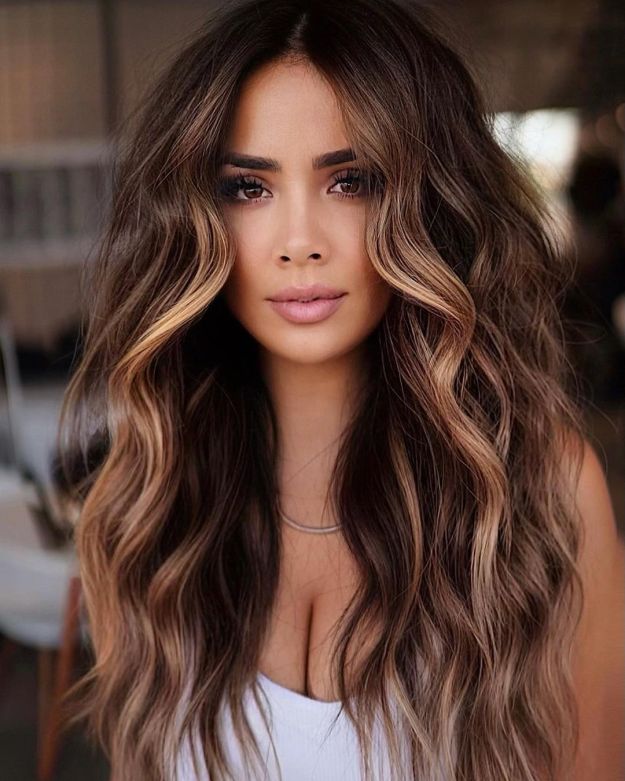 Instagram / @HAIRBYMICKK
#5: Creamy Blonde Hair
Buttery blonde is among the best hair colors for dark skin that will make your curls and coils pop, without making the gentle hair structures go through several sessions of bleaching. Keeping the roots dark will make the hairstyle both trendy and low maintenance.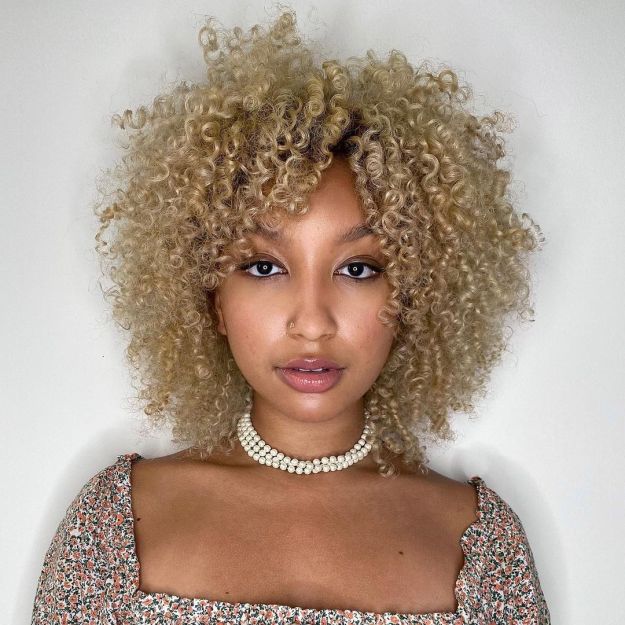 Instagram / @MAYSSAS_BEAUTY_MARK
#6: Bronze Hair
Full of glowing golden tones, bronze is one of the most desired fall hair colors. Lighter cinnamon tones close to the face give the right accent to this style and serve a good reason to admire the colorist and the salon.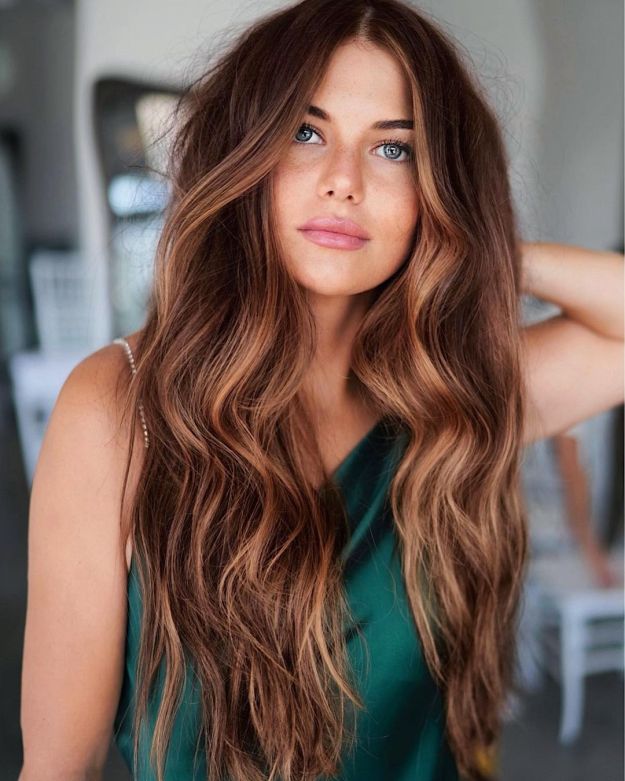 Instagram / @HAIRBYMICKK
#7: Dark Brown with Caramel Highlights
Gorgeous long dark brown locks with caramel highlights look just impeccable. Light golden brown complements every skin tone, which is a good reason to give it a try this fall.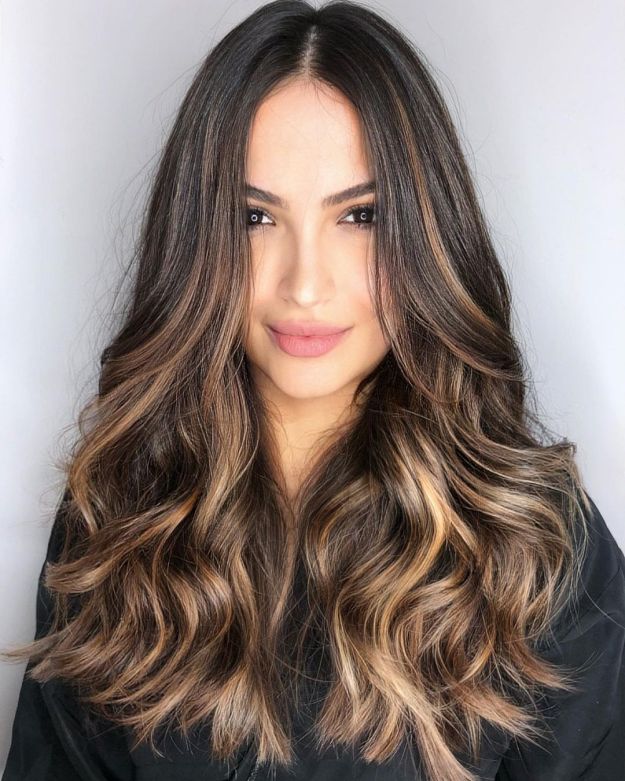 Instagram / @JEFFERSONBOLINA
#8: Copper Red
Red hair color has so many sassy shades to choose from! Opt for this lush copper red, and the falling leaves will get green with envy.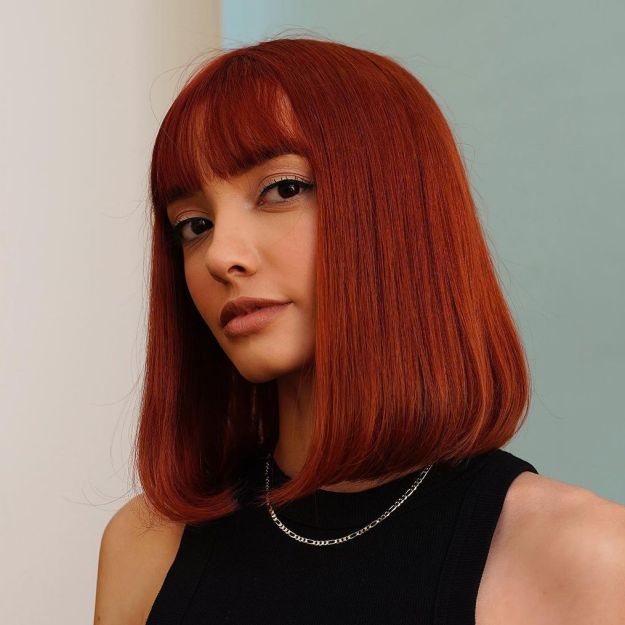 Instagram / @BESCENE
#9: Mocha Brown Hair Color
Mocha is a splendid darker shade from the chocolatey browns family that goes equally well with warm and cool skin tones. An interesting twist every brunette should consider during this fall and winter season.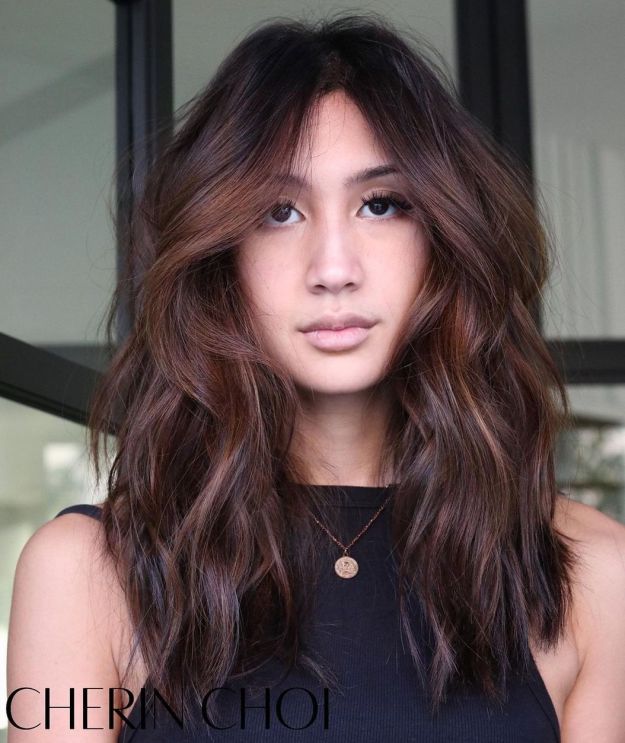 Instagram / @MIZZCHOI
#10: Bronde
Blending natural brown hair with dimensional blonde highlights is a great option for a brunette going blonde this fall. Ask your colorist to place the lightest color on the streaks framing the face. Melted roots make the look low maintenance and prevent major damage.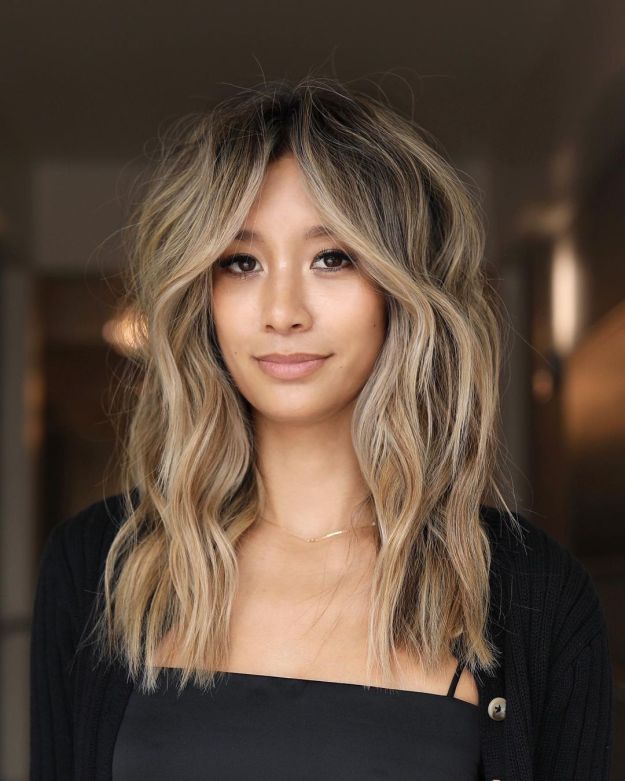 Instagram / @HIROHAIR