#11: Dark Blonde Hair with Highlights
Dark blonde hair color cannot be overlooked in this artful balayage, blending cinnamon, caramel and creamy hues. Try this style in voluminous waves for the full effect!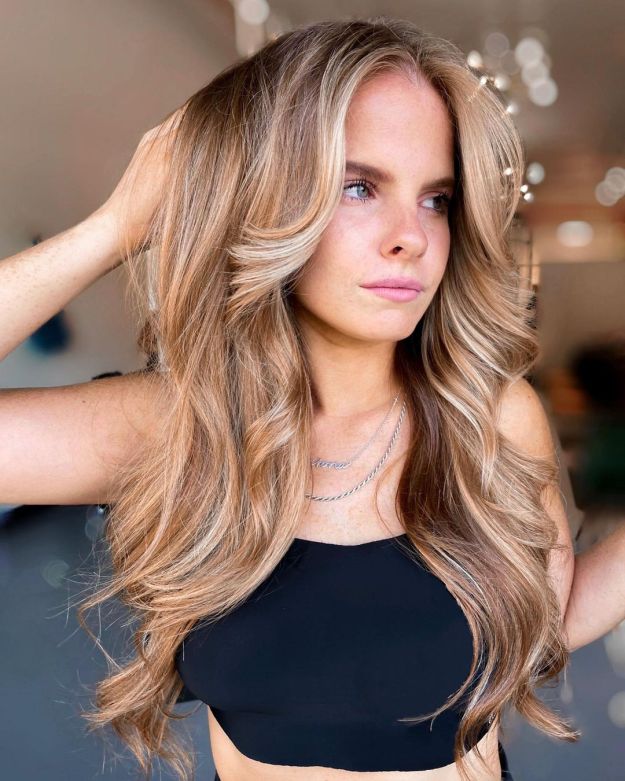 Instagram / @COLORBYMADDIE
#12: Dirty Blonde with Money Pieces
If you have pale skin, you might avoid cooler blonde tones thinking it will wash out your complexion. However, girls with fair skin can rock ashy blonde and it doesn't make them look deathly pale. Try this dark blonde style with soft waves for a relaxed look.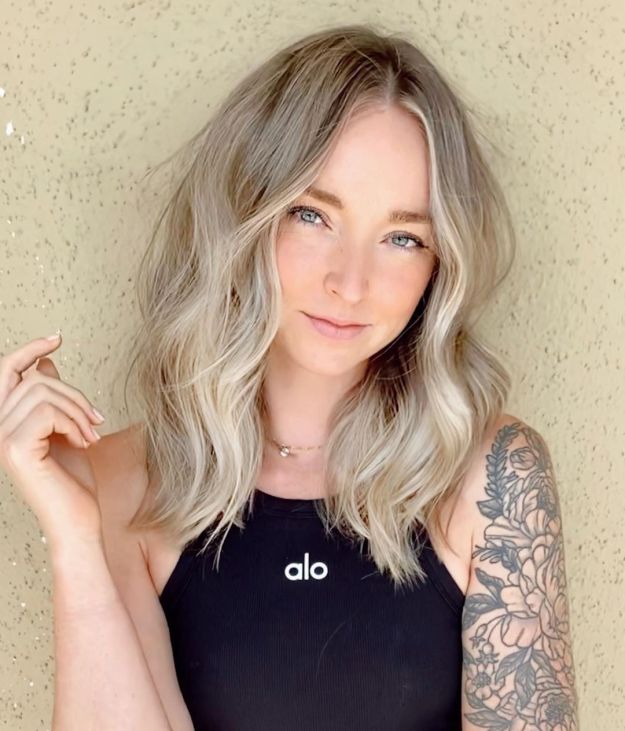 Instagram / @STYLEDBY_DEBBE
#13: Dimensional Dark Blonde Hair Dye
Nothing says Old Hollywood glamour like big blonde waves. However, you do not necessarily need to go for light blonde shades to hit the style. Dimensional all-over dark blonde hair color with rich undertones can do the trick too. A side part helps emphasize the look and volume, and the more volume the better with this hairstyle!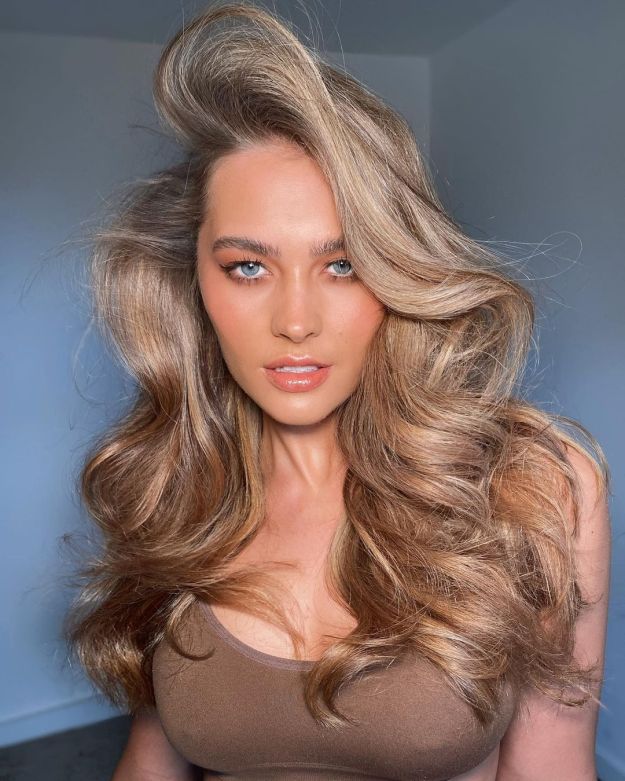 Instagram / @JHAIR_STYLIST
#14: Sun-Kissed Dirty Blonde Hair
Ombre and balayage are popular techniques used to create sassy contrast with natural brown and dark blonde hair colors. Ask your colorist for light blonde ends to get a sun-kissed look that will work well either in summer or during colder months. Be sure to find an experienced colorist to get a seamless blend of hues in your hair color.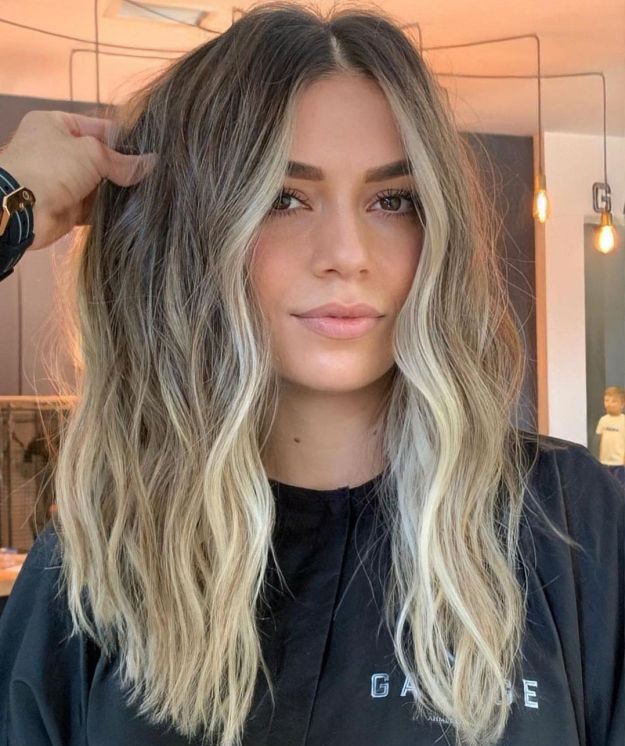 Instagram / @GARAGEACIBADEM
#15: Dark Blonde Highlights and Lowlights
Black hair doesn't need to remain black to help you celebrate its natural texture! Dimensional blonde balayage will emphasize the coils and make your afro look even fuller. Dark blonde is a great easier-to-achieve hair color that can be further enhanced with a few platinum and honey blonde highlights.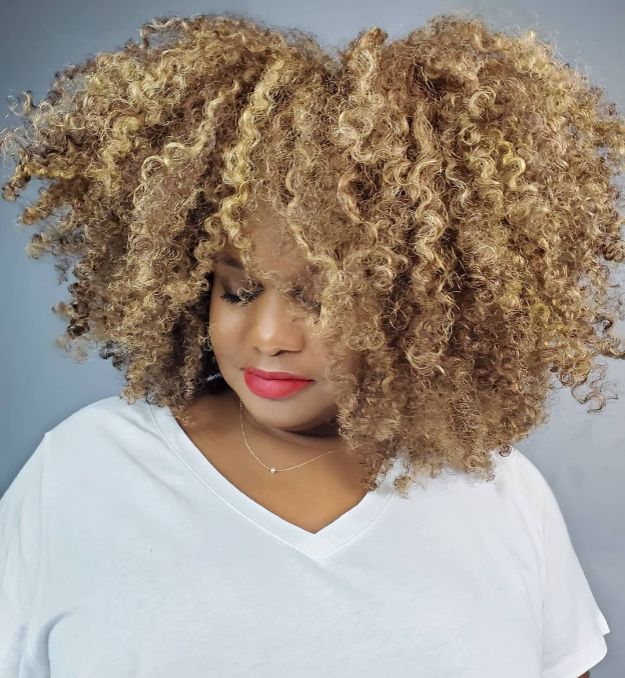 Instagram / @HAIRCOLORKILLA
#16: Sandy Blonde Hair Color
If you want your hair to be closer to a brown hair palette, opt for a dark caramel blonde color. This dark blonde shade looks very similar to brown and is a great natural choice for women with warm and cool skin tones. If you like neutral warm blonde colors, this is a good idea to try!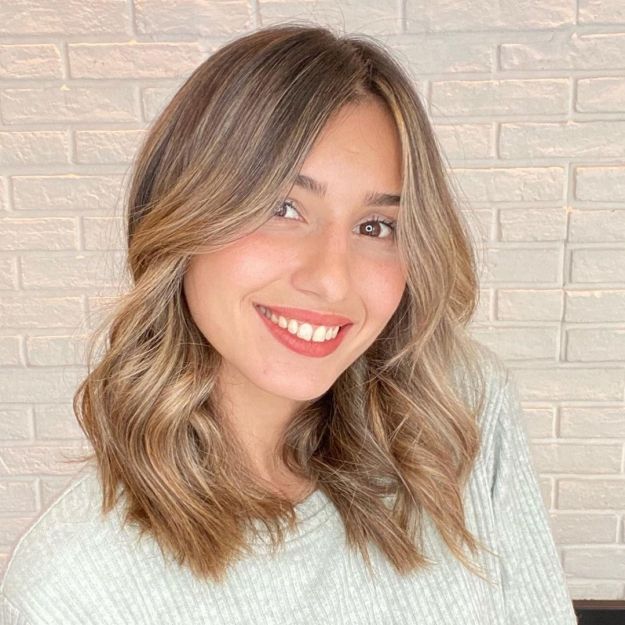 Instagram / @GONZALOMURILLO
#17: Dark Blonde Curls
If classic dark hair is too boring for your ringlets, try adding an interesting twist with a mix of golden blonde and dark blonde hue to your natural color. This contrast can make your curls look fuller and better defined. Ask your colorist for face-framing blonde highlights, and let this gorgeous color make every day a good hair day!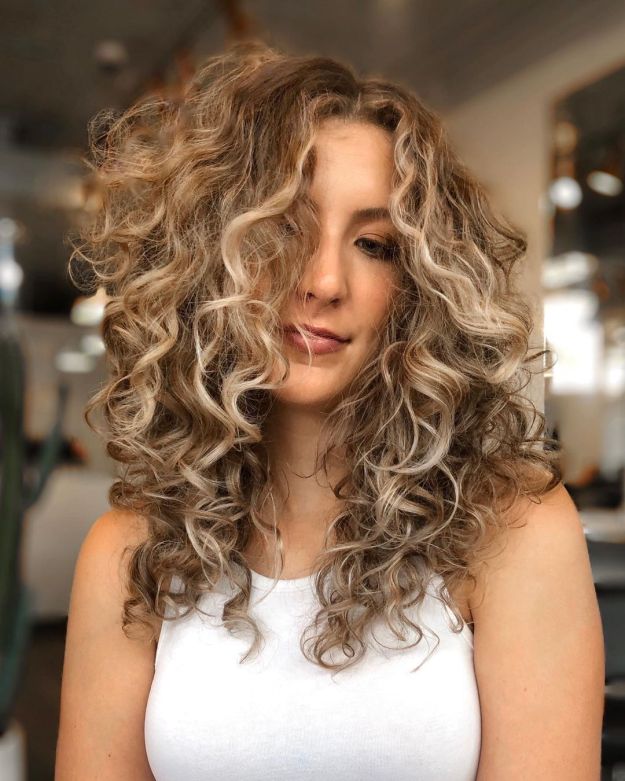 Instagram / @UN.ROOTED
#18: Dark Blonde Roots
The dark blonde hair color seems to be the only shade of blonde you can have as your natural color. The most low-maintenance option to color your locks that will still have a very transformative effect is adding ombre highlights in a lighter blonde hue. For natural brunettes, this hair color will be quite high-maintenance, thought.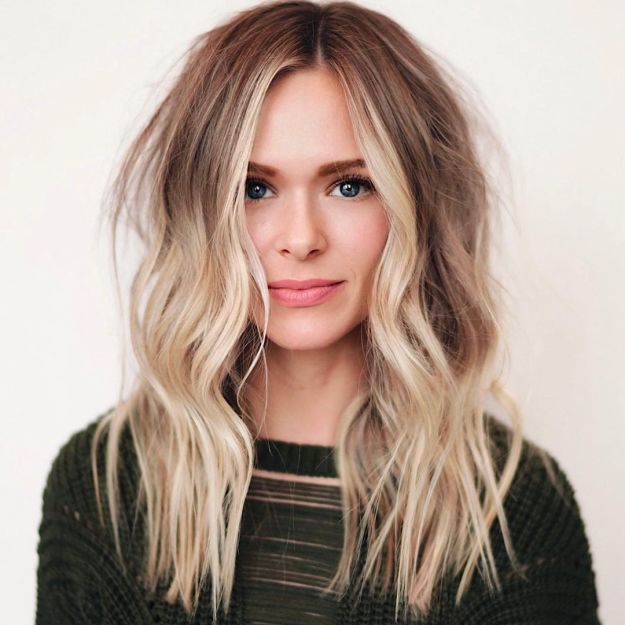 Instagram / @HAIRBYMICKK
#19: Ashy Blonde Hair Color
This hairstyle combines several winning solutions: a cool dark blonde hair color, creamy blonde highlights that warm up the look, and a flattering long bob cut. A great option if you want to go for a trendy and universally flattering style. Add soft bends or flat iron your bob to perfection for an almost futuristic take on the style.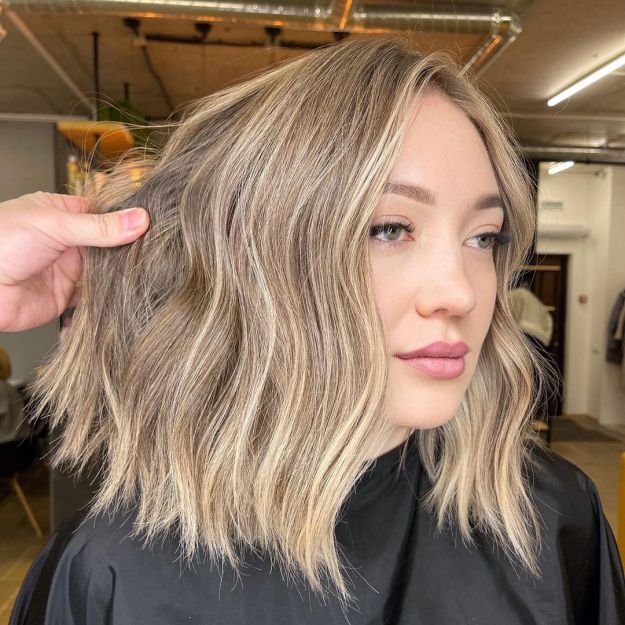 Instagram / @BAGRIYALEKSANDR
#20: Caramel Blonde Highlights
Whether you have light brown or dark blonde hair color as a natural base, warm blonde highlights will be a splendid addition. A bit messy, soft waves are a popular hairstyle that will help you show off the shiny golden blonde undertones.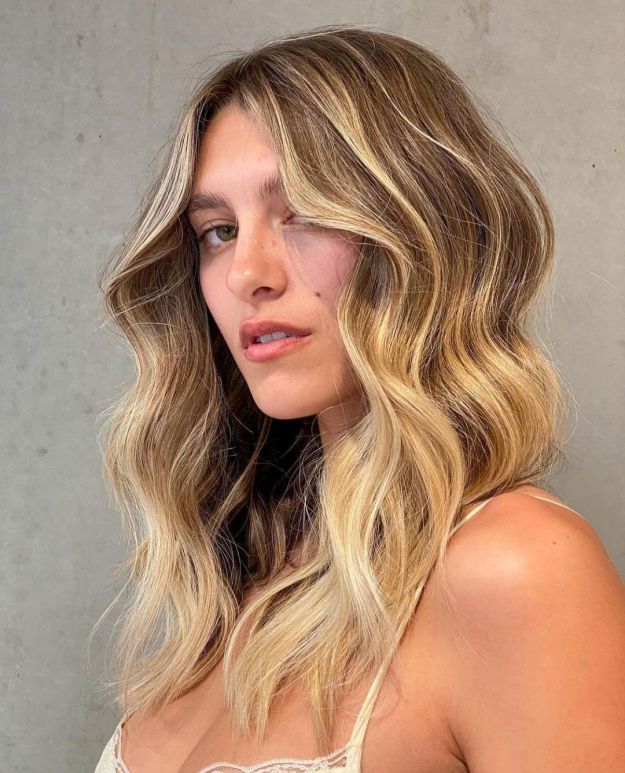 Instagram / @_EDWARDSANDCO