#21: Platinum and Dark Blonde Highlights
A great bohemian style for summer is long brushed-out curls. The dark roots that slowly fade into an intricate blonde balayage make the style rather low maintenance. Although the look is bright, you can see some dark blonde highlights that make a great canvas for super light streaks.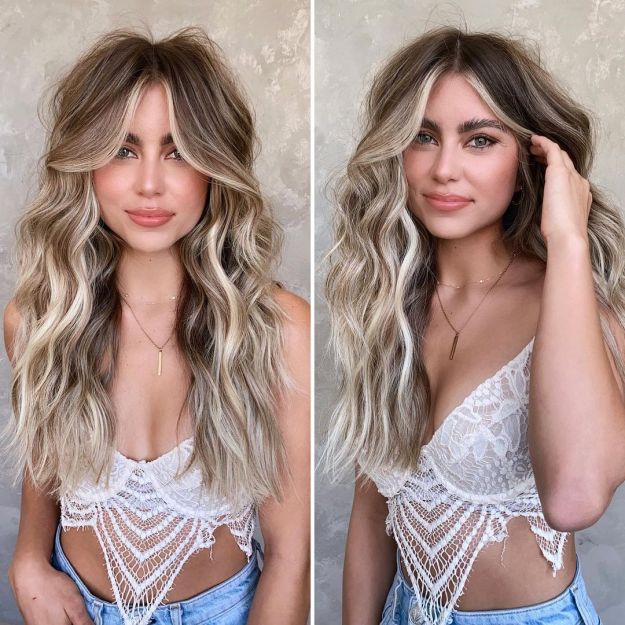 Instagram / @DANIELMBEAUTY
#22: Dirty Blonde and Framing Highlights
Dirty blonde is an excellent blonde hue, but it may also look a bit muddy when used as an all-over dye or on a dark skin tone. To be on the safe side and draw attention to your eyes, consider adding some swooping layers and light blonde highlights near the face.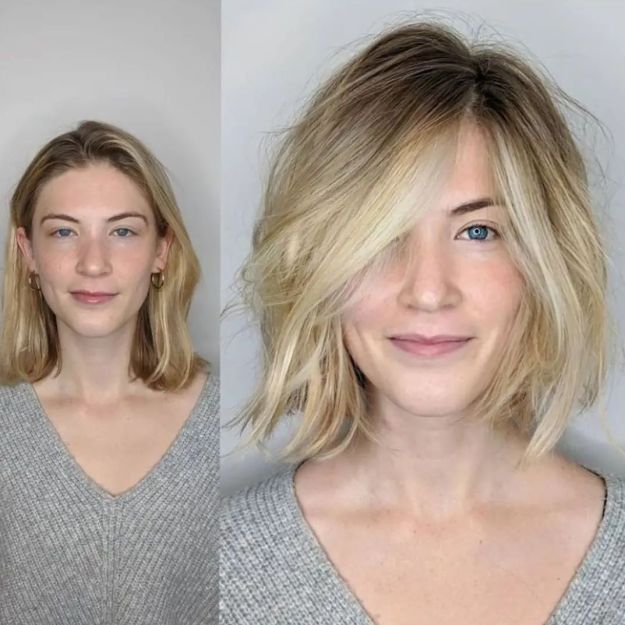 Instagram / @HAIROLINES
#23: Brown Hair with Dark Blonde Highlights
A great way to style a dark blonde bob cut is to go for a tousled style. Let the colorist combine the lighter and darker blonde shades to create a winning color for short hair.
Instagram / @SUMMEREVANSSTUDIO