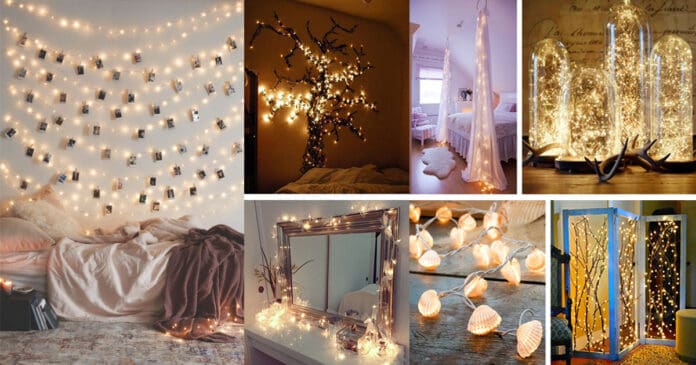 String lights are akin to condiments, they beautify and enhance. Unlike most other elements of furnishing, they require minimal effort. And yet, they seem to have maximum impact. Light, always effective, is never more so when in the form of string lights- a luminous strip that you can use to instantly brighten up a place. Even simply hanging them from the corner of a bedpost does the trick. String lights are very versatile- they come in different forms, shapes and colors. They can be tiny blobs of brilliant white, twinkling slivers of gold or star-shaped cases of iridescent blue. Here are 25 cool DIY ideas that involve string lights.
1. Wrap Them Around a Mirror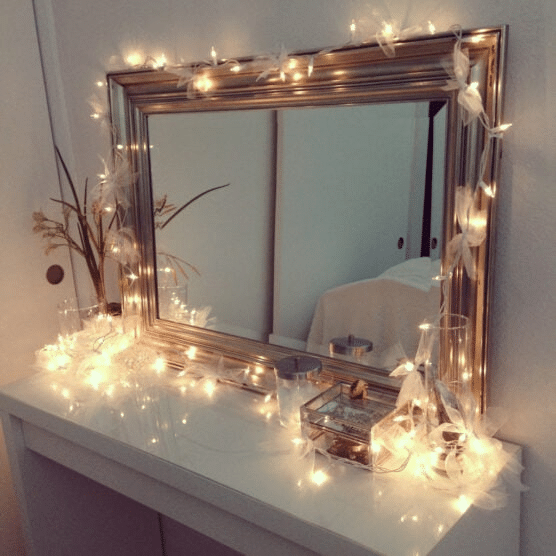 Mirrors, I have found, are always fun to play with. They make for great focal points and make small spaces look larger (use your illusory tools when the real thing's missing). What better way to make the mirrors in your home stand out a little bit more if not to drape string lights around the edges?
2. DIY Lamp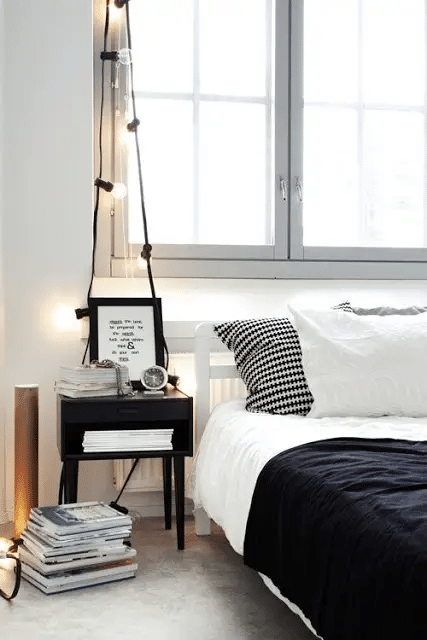 String lights with sizable bulbs can be draped around a stand to make a very agreeable reading lamp. The bulbs can be switched according to whim and requirement, while also lending your room a nice industrial touch.
3. Frameless Photos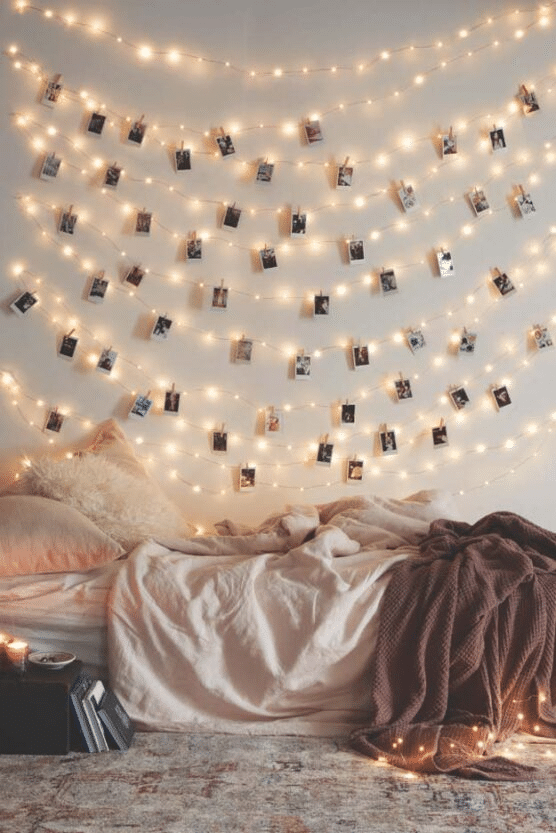 A classic, this one, and the most popular perhaps- polaroids and string lights go hand in hand. If you have an empty wall in your home and do not know what to do with it, simply hang pictures of your friends and family, of your pets and your travels from a length of twine. Add in wreaths of string lights.
4. Party Cup Garland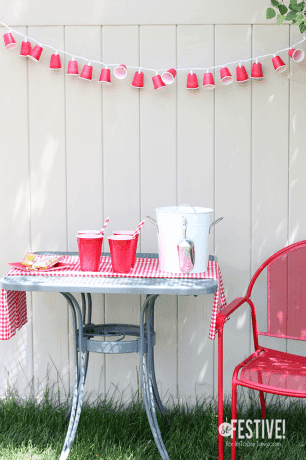 This one is just right for parties- it literally has the word in it. Super simple, all you need to is drill a hole at the base of a bunch of party cups and attach them to the ends of the bulbs of a string light.
5. Cupcake Flower Lights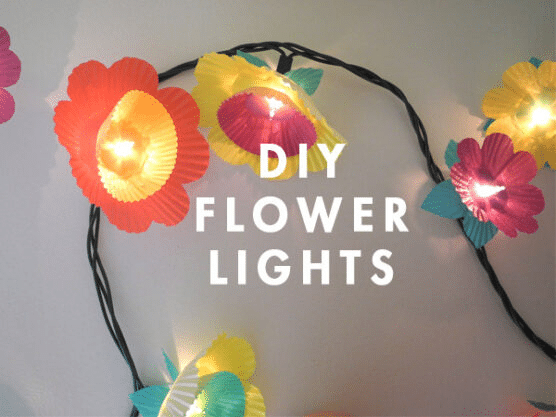 To anyone who's ever said that recycled decorations are not pretty, show them this one. Cupcake wrappers, distended, glued to the bulbs of the string light. As simple as that.
6. Christmas Garland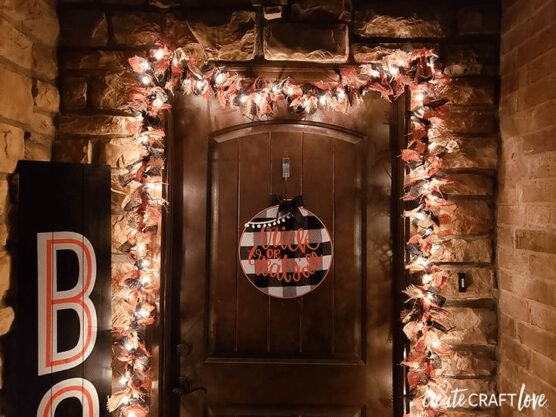 This fun and the easy DIY project involve string lights and burlap cut-outs of different colours (yes, you read right!) put together artfully to make a Christmas garland for the tree, windows or the headboard.
7. Porch Canopy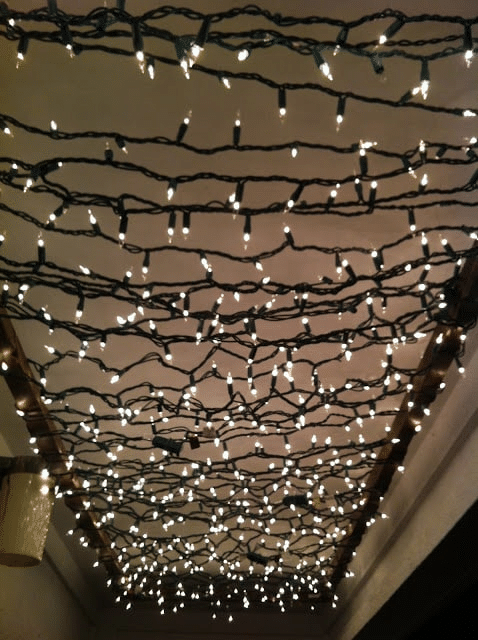 Lighted canopies are beautiful to look at. All you need to do is strategically wrap the string lights around an existing framework to construct your DIY canopy.
8. DIY Chandelier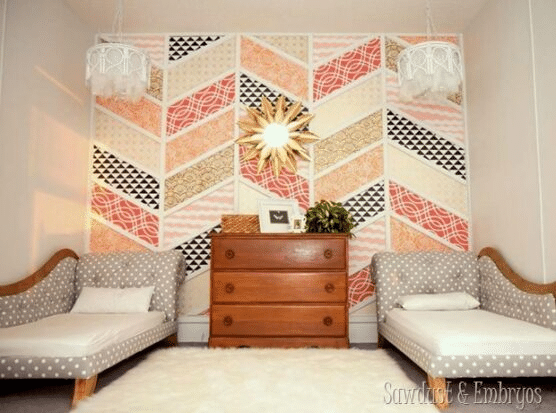 For the love of all things fancy and all things inexpensive. A string light chandelier is exactly the right mix of classy and quaint and is the perfect fixture to hang above your dining room table.
9. Photo Booth Backdrop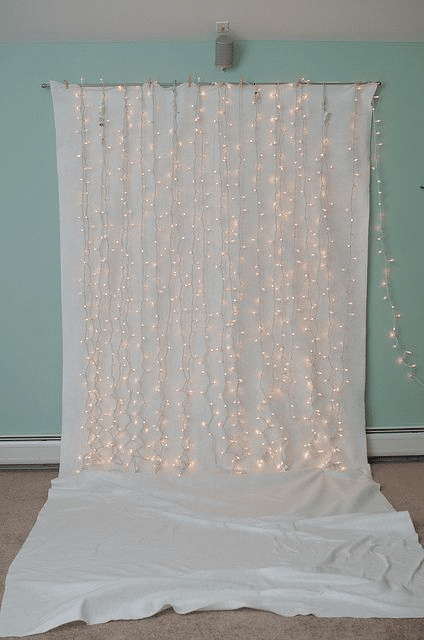 Picture this, a photo booth where the backdrop is a twinkling, serene stream of string lights.
10. Pumpkin Luminaries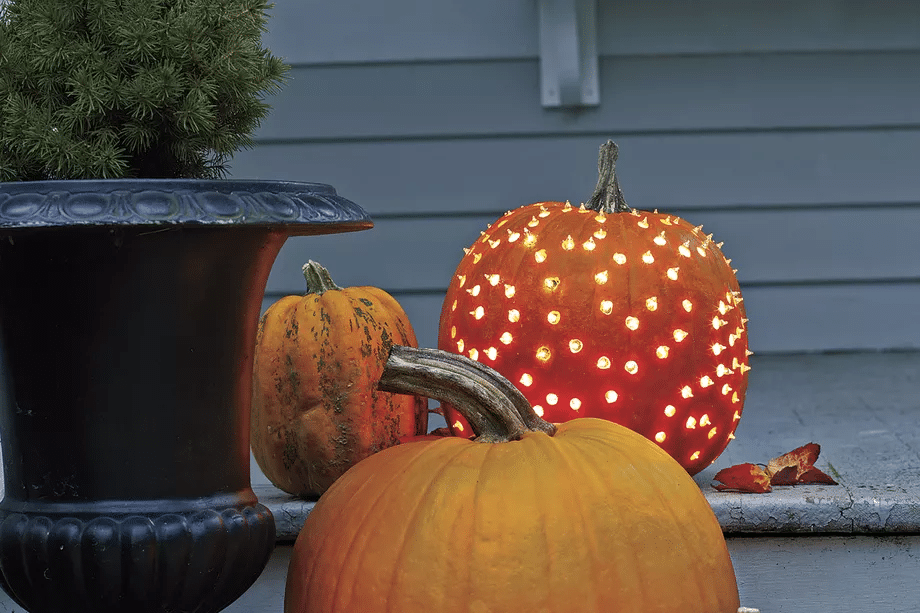 A personal favourite, these are perfect for Halloween month (and, for all year round!). Hollow out your pumpkin, drill in some holes and carve some faces, and finish up by inserting string lights in the hollow. And when it is trick or treat time, your porch is sure to be the crowd favourite!
11. Snow Globe Terrariums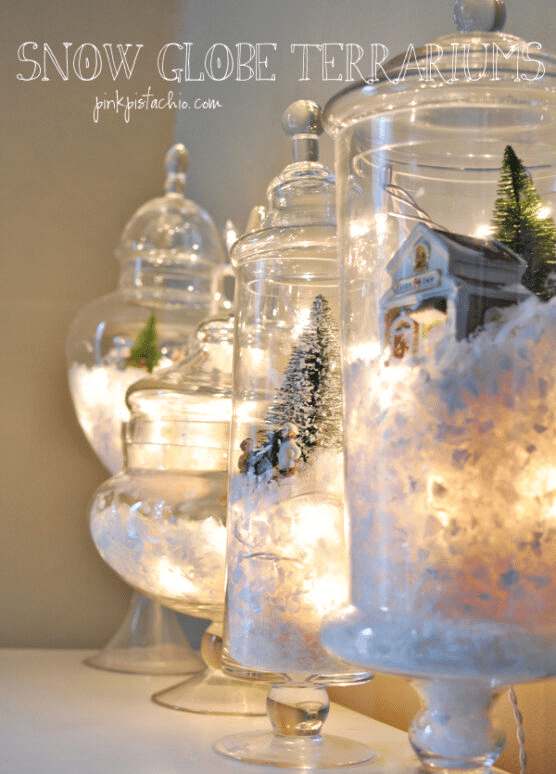 Snow globes are mini universes on their own, pristine and perfect. A DIY snow globe terrarium takes it a notch further, it lets you fashion a world of your choice, for you to look at and reminisce. Add to it string lights, and you have yourself a luminous ball of wonder.
12. Wine Bottle Accent Lights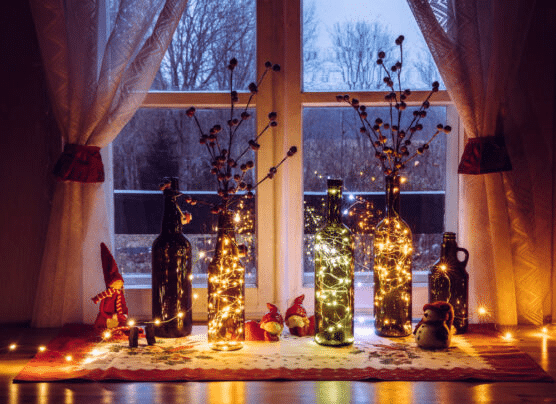 Wine bottles are usually long and thicker at the bottom and create the ideal drop for string lights to pool into. They make for attractive light fixtures, whether inside the hall or outside on the patio.
13. DIY Paper Cube Lights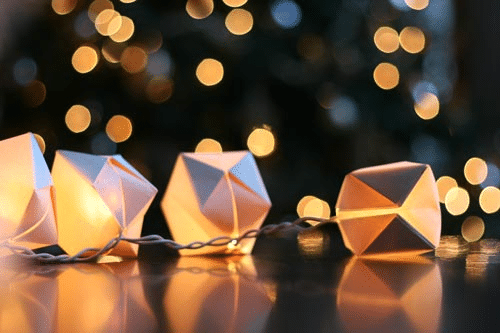 Origami, string lights, and glue. That is all you need to create a beautiful row of paper lights in a variety of shapes.
14. Hula Hoop Chandelier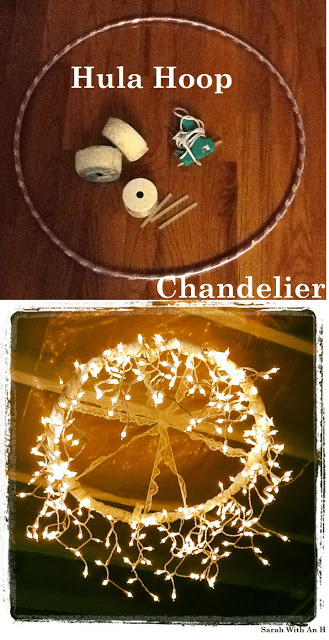 String lights bring with it endless possibilities, like this one. A Hula Hoop chandelier, minimal and tasteful, yet also quirky enough to cause raised eyebrows and amused grins.
15. Firefly Lights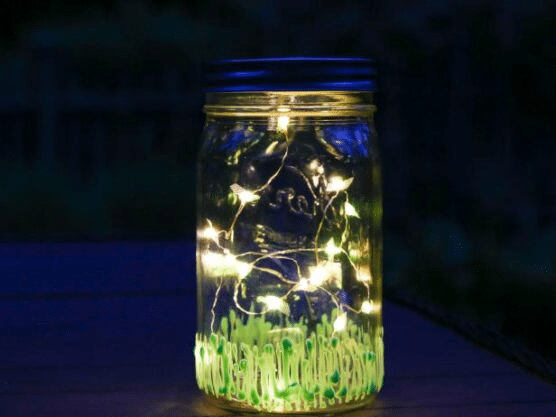 I only recently discovered the joys of watching fireflies, as they light up and dim in the blurry depths of the night. Recreate the effect and the impact in your home with string lights and some white tulle.
16. Framed Card Display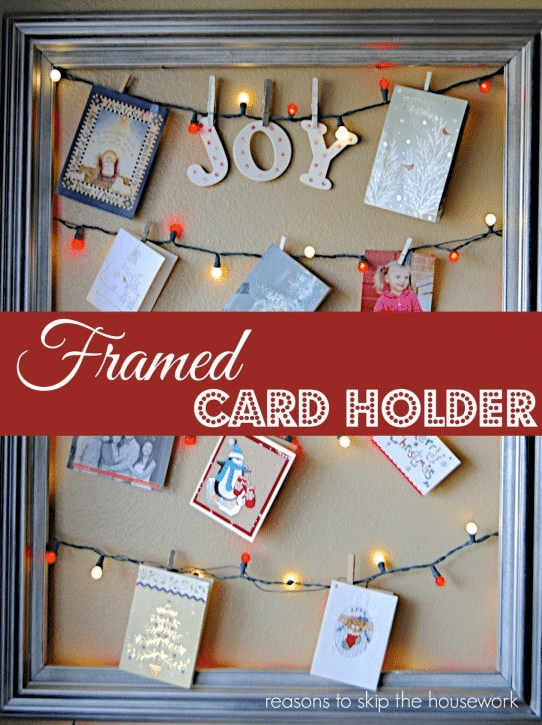 If you are someone who likes to keep postcards and birthday cards from friends and family close to you, here is an easy way to display them in a way both attractive and space-saving.
17. Fairy Light Globe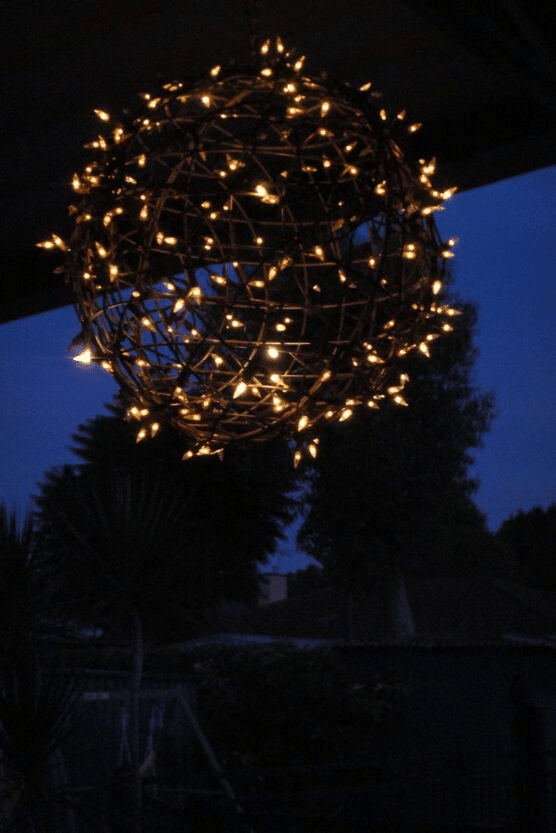 A globe of twine or wire, interspersed with glimmering bulbs of string lights.
18. String Light Cage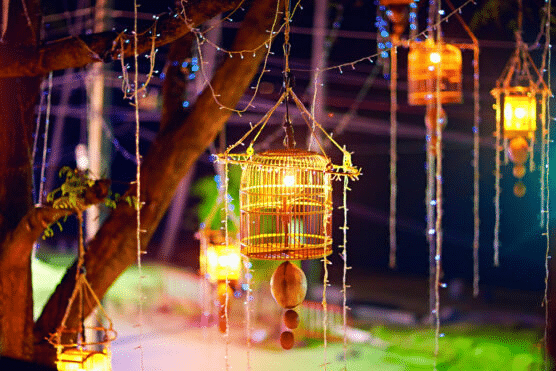 Another light fixture option, a birdcage when wrapped around in lights is a magical sight. If you do not own a birdcage and are unwilling to buy one, fret not. You can fashion what looks like a birdcage with some metal wire, stands, and of course, the lights.
19. Origami Lamp Shades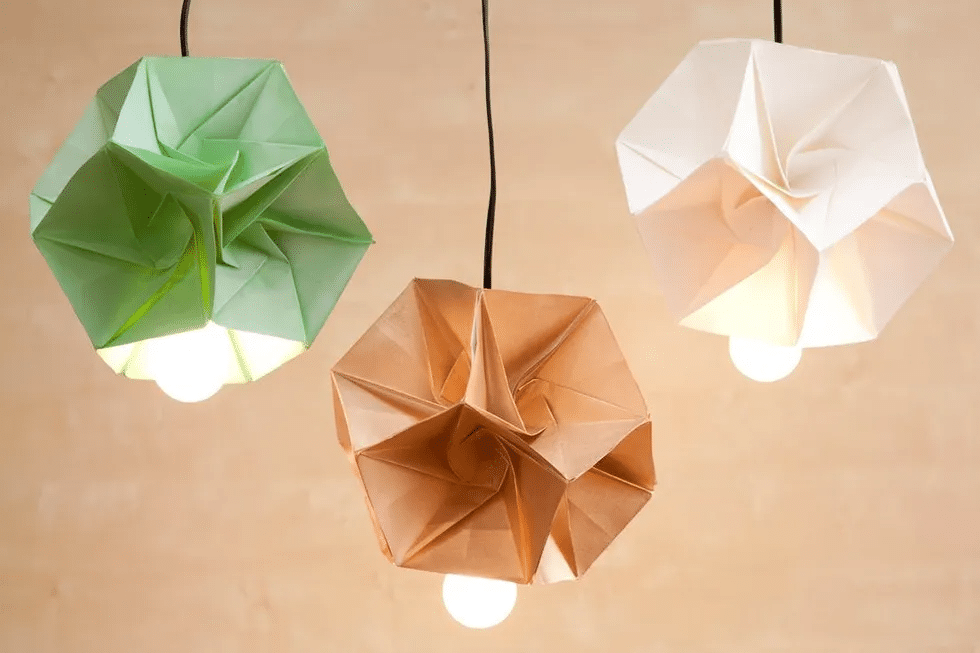 The name says it all. These lampshades can be fashioned out of the paper of your choice.
20. Flameless Fire Pit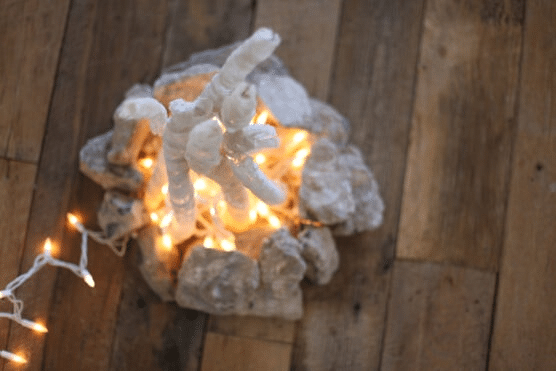 A fire pit for the blanket forts we all love.
21. A Tree of Light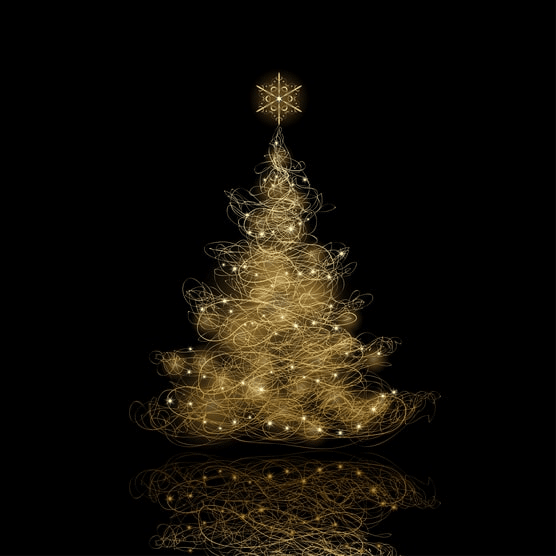 An art-deco project that makes for a stunning sculptural piece for your living room. Arrange or purchase a strategic framework that looks like a tree (made preferably of wood), and drape the lights around it.
22. Illuminated Canvas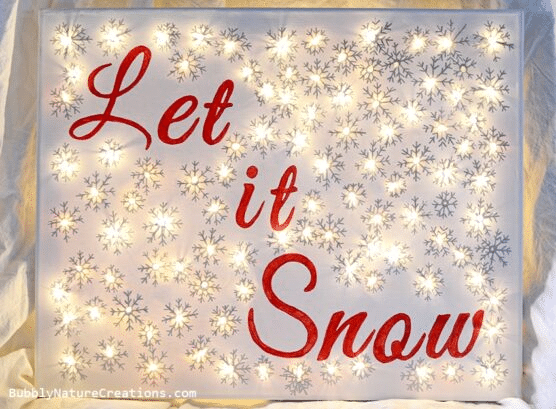 23. DIY Cloud Lights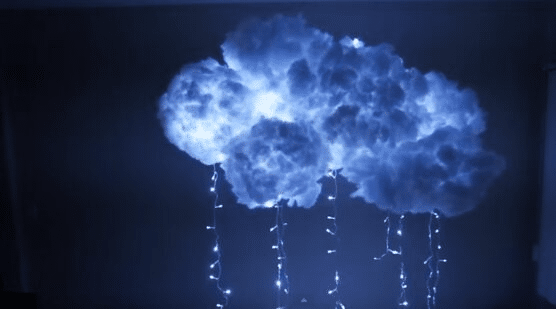 A rain cloud over your head and a light-cloud in your room to chase away the blues.
24. Glow Jars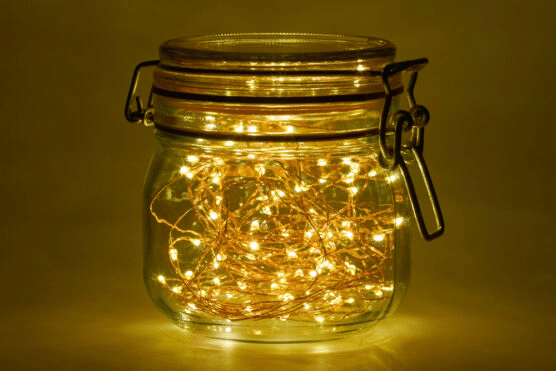 Ditch the conventional lamp on your bedside table, and make a glow jar instead. As simple as it sounds, all you need is a mason jar and string lights of your choice. And of course, an electrical outlet.
25. Candle Accent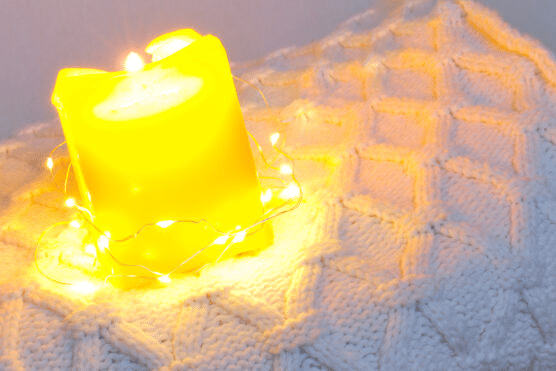 Light, encased in light. Wrapping lights around a single( or row of) candle(s) makes for a striking accent piece.