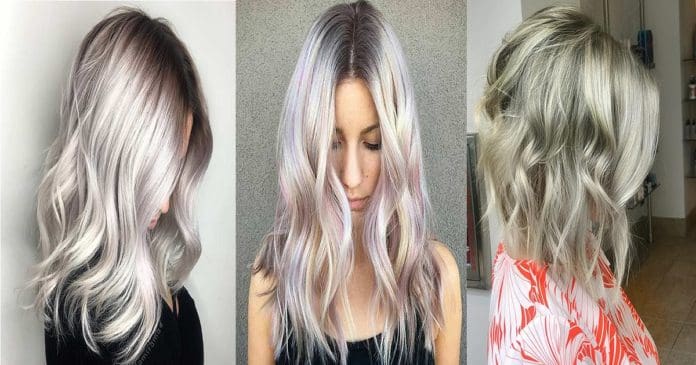 Who would've thought that the dirty blonde would be making a comeback? A decade or so ago, women all over the world were united in their dislike of dirty blonde hair. But now, we are embracing it! Dirty blonde hair is a dark shade of blonde that can almost be passed off as a very light brown shade. In this article, I have listed 25 luscious dirty blonde hair shades you can try.
25 Luscious Dirty Blonde Hair Shades
1. Natural Dirty Blonde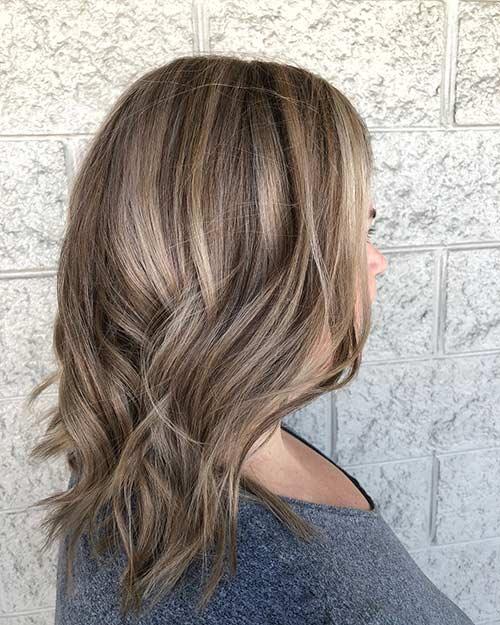 Instagram
If you have naturally dirty blonde hair, you are the envy of many women. Curl your hair in slight waves at the ends to add a fuller look and a beachy vibe.
2. Champagne Dirty Blonde With Highlights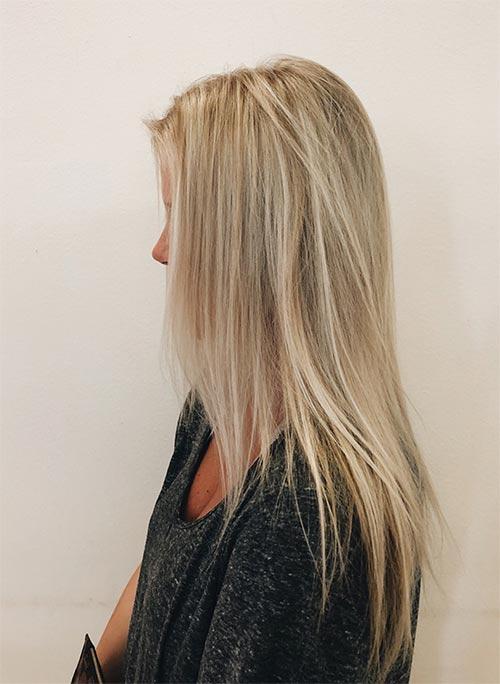 Instagram
Lighten your hair with a champagne blonde color to suit your warm skin tone. Add highlights to frame your face. This dirty brown shade will make your hazel eyes pop.
3. Sandy Dirty Blonde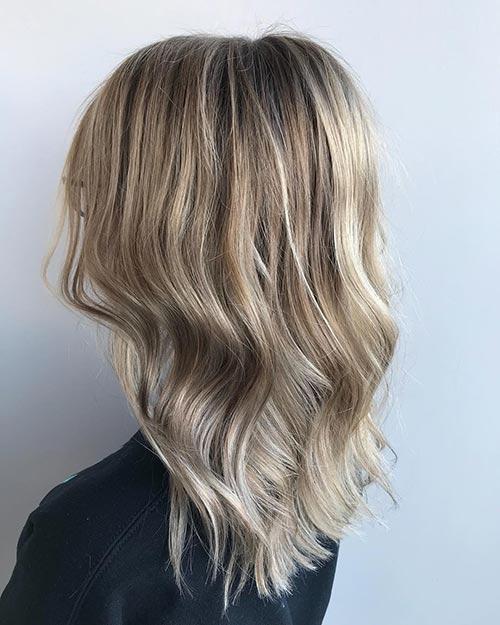 Instagram
Use an ash-toned dye to get this beautiful beige-toned dirty blonde ombre. This sandy shade looks incredible and works well with both warm and cool skin tones.
4. Dirty Ash Blonde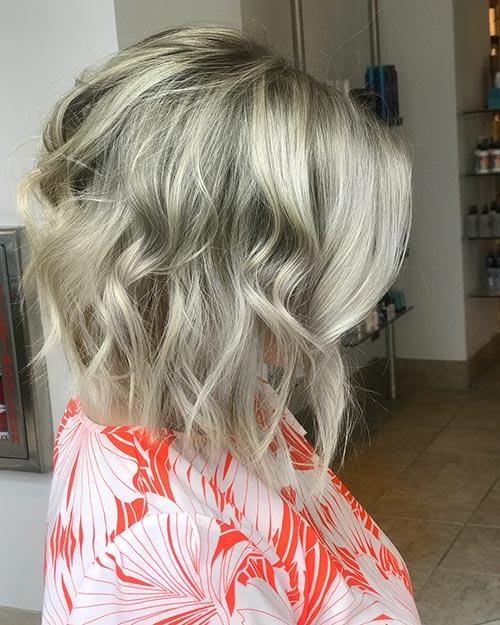 Instagram
This deep dirty ash blonde shade will make blue and green eyes pop. This lovely color looks flattering on cool-toned skin complexions. The wispy ends add an edgy feel to the entire look.
5. Golden Dirty Blonde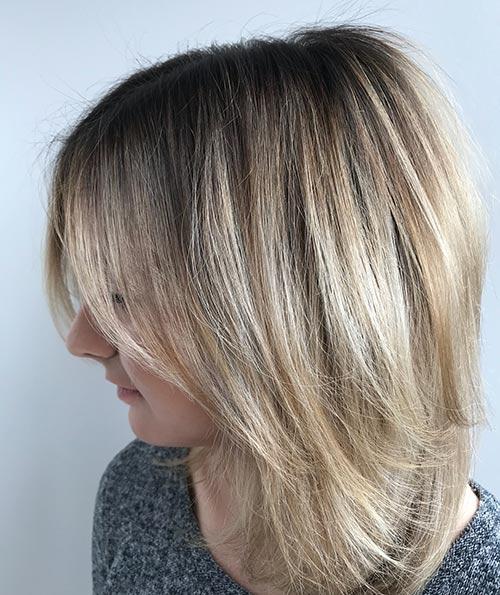 Instagram
Blend pale fine gold highlights with your dishwater hair. This will lighten and add warmth to your dirty blonde hair. The neutral color looks great on any skin complexion and has a 'grew-up-on-the-beach' vibe to it.
6. Deep Dirty Honey Blonde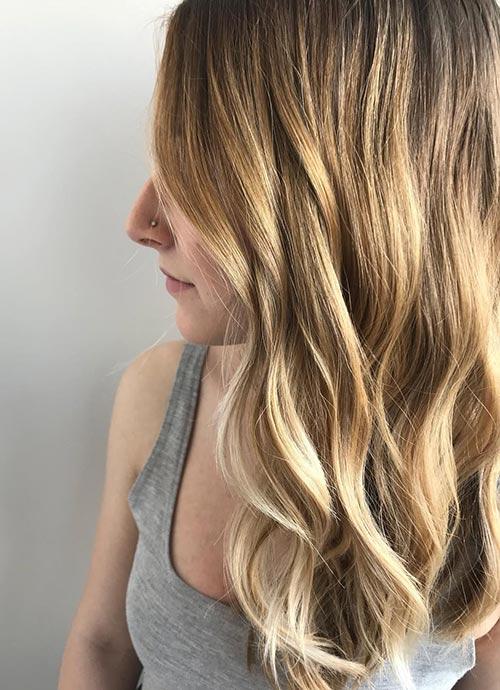 Instagram
This ombre shade is in great demand, and it's fairly obvious why. Start off by darkening the roots with a light brown color and then use a honey color to lighten your hair as you go down. Keep the color in the mid-section of your hair for a little longer to give it that deep honey shade.
7. Golden Platinum Dirty Blonde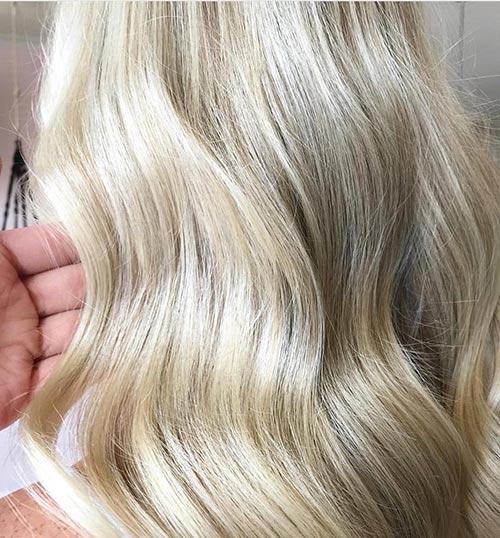 Instagram
This fantastic shade suits warm skin tones. It is light, bright, and luminous. Apply lightener to take out as much of the natural hair pigment as possible. Then, add gold to it, but don't keep it on for too long as you only need a subtle golden glow.
8. Dirty Ginger Blonde Highlights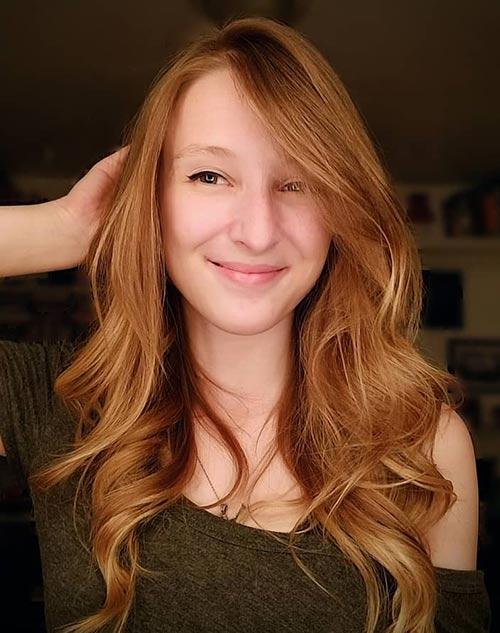 Instagram
If you thought you couldn't have the perfect blend of ginger and blonde, you're wrong. Add a light ginger tone to your hair and highlight it with a light dirty blonde shade to get this stunning result. The best part about this is that some parts of your hair will be darker than the others, which helps add dimension to your face.
9. Dirty Blonde Ombre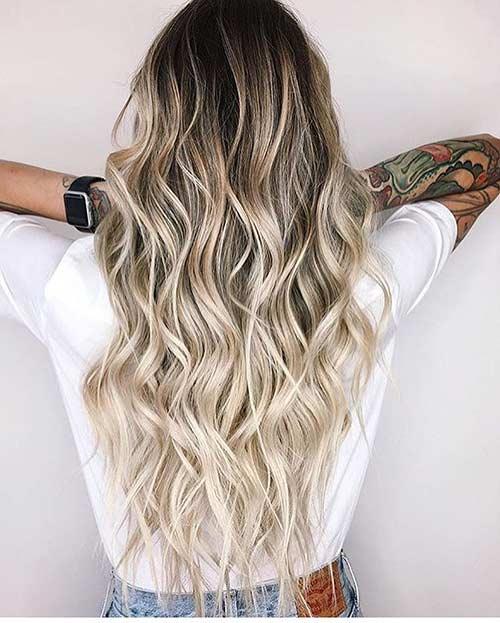 Instagram
This boho hair shade is fantastic! The tone looks super beachy and summery. Just darken your roots and lighten from halfway down. Absolutely beautiful, isn't it?
10. Dark To Light Dirty Brown Blonde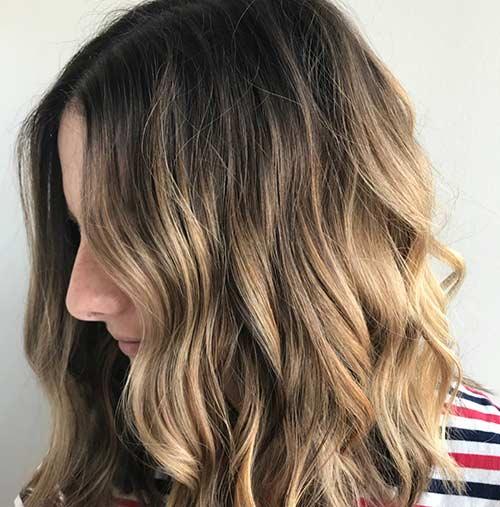 Instagram
Darken the top of your hair with a deep brown shade and use a very subtle light brown shade as you go down to give your hair a gorgeous ombre. The blonde lowlights scattered in between add character to this look, while the wavy hair makes it playful.
11. Lowlights On Dirty Blonde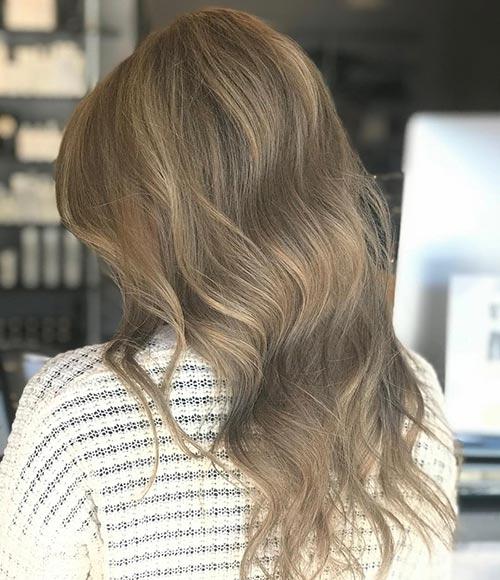 Instagram
Lowlights are a great way to frame the face and make it appear thinner than it is. This one combines beautiful warm tones with light cool hints to create a gorgeous dirty blonde look. It suits light to medium skin tones very well.
12. Sassy Warm Dirty Blonde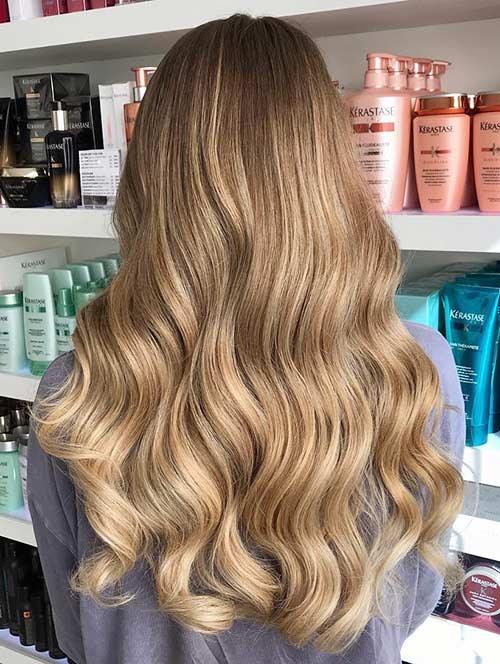 Instagram
The warm dirty blonde shade is wonderfully vibrant. The waves add dimension and texture to the hair and make it look a perfect 10/10.
13. Half and Half Dirty Blonde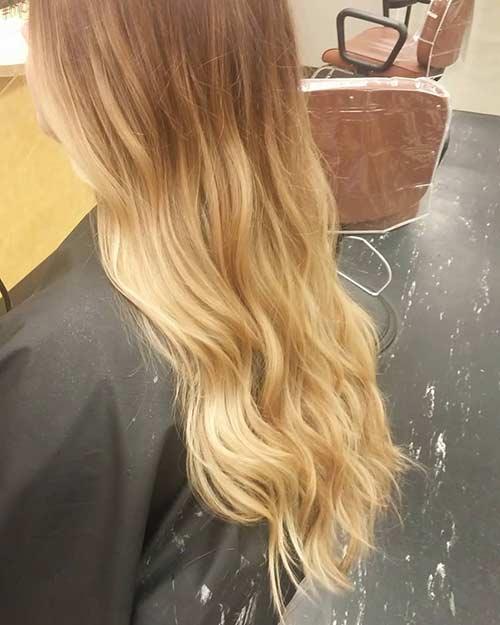 Instagram
This look is a blend of half deep dark blonde and half light dirty blonde. It is perfect for warm skin tones. If you have blue eyes, this is the color you need to try to make them pop.
14. Fading Dirty Brown Blonde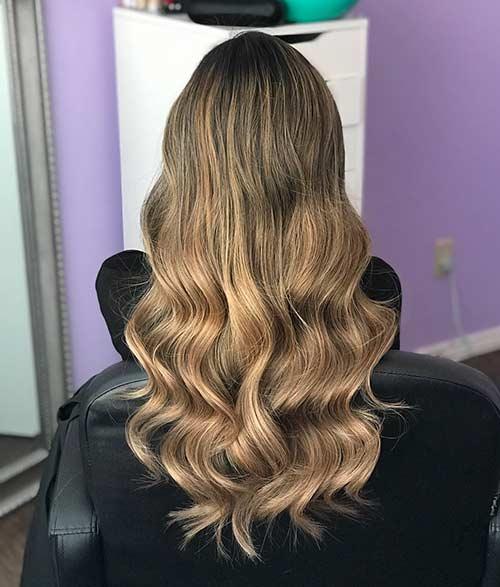 Instagram
The best thing about having natural wheatish hair is that you can manipulate it to the color you want. This lovely dark to light dirty brown/blonde look is highly coveted. It is a warm toned hair blend that looks stunning when styled in waves that bring dimension and shine to it.
15. Dirty Pink Blonde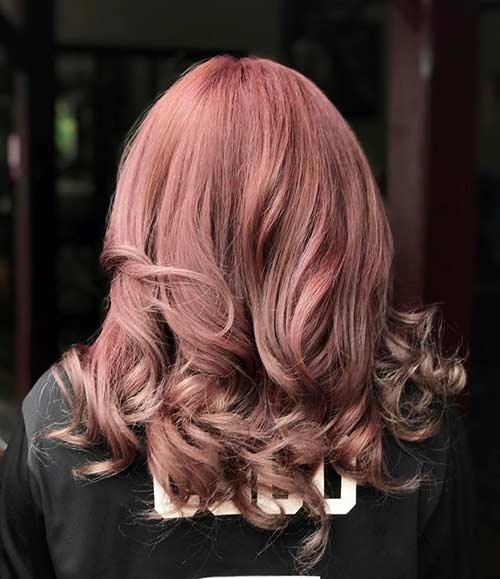 Instagram
Pink and dirty blonde make for a dynamite combo. This lovely shade will make brown, gray, and blue eyes pop and suits cool skin tones. Those curls at the end create a more voluminous look.
16. Platinum Dirty Blonde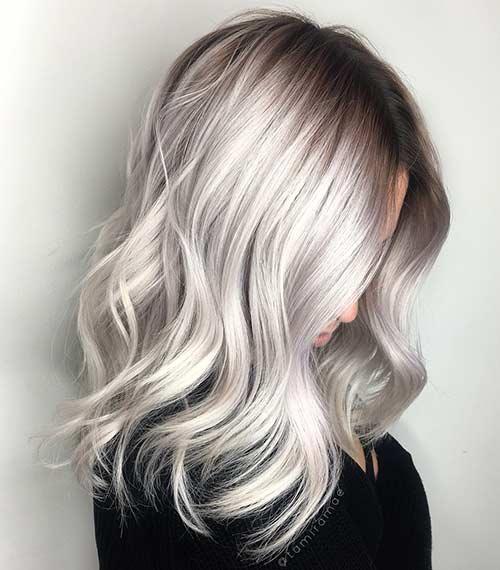 Instagram
This shade accentuates the cool tone of your naturally dirty blonde hair. Start lightening your hair, leaving about two inches near the roots. Your naturally dark dirty blonde roots just add a dramatic touch that is to-die-for. You can even use an ash toner to create a smoky look.
17. Violet On Dirty Blonde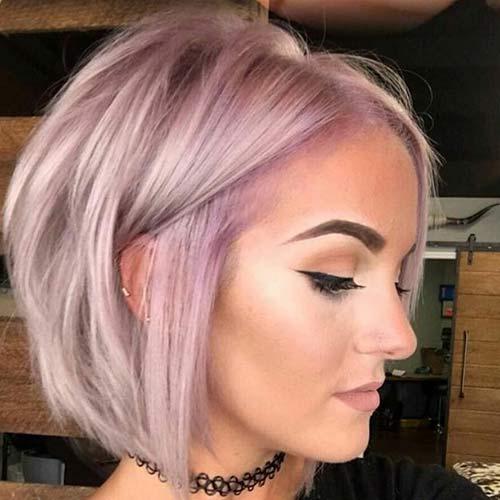 Instagram
Yes! This is how awesome violet will look on your dirty blonde hair. So badass and edgy! This shade will look great on all cool skin tones and a few warm tones too.
18. Pastel Dirty Blonde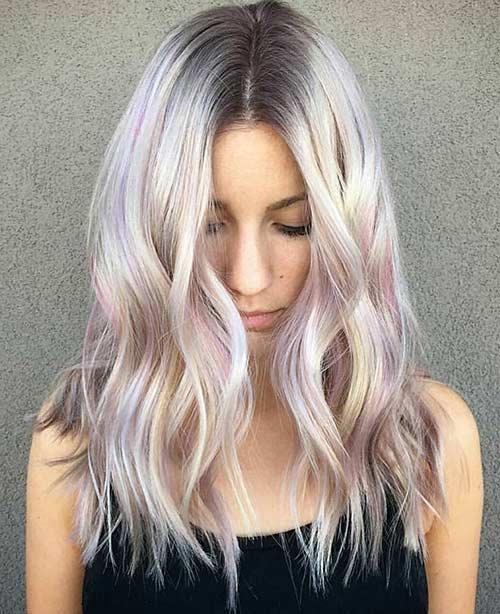 Instagram
Pastel colors are colossal right now. And this beautiful blend of pastel colors with dirty blonde hair is spectacular. The color blend will look especially great on warm skin tones. Drown in those beautiful waves of color.
19. Dark Butterscotch Dirty Blonde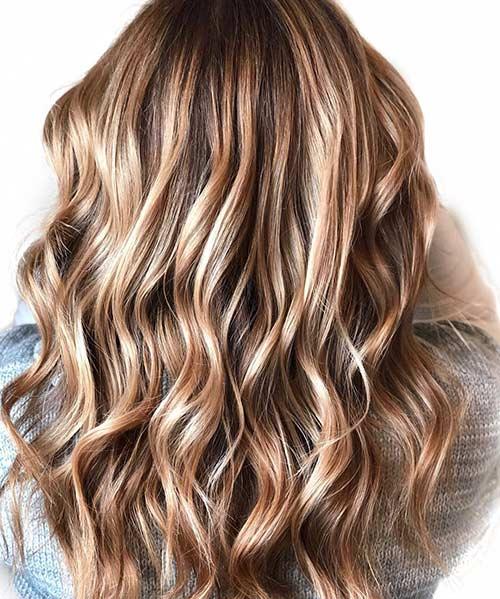 Instagram
I've never liked butterscotch until now! Deep dirty blonde hair when mixed with butterscotch looks this incredible. Perfect, right? This color suits warm skin and it will accentuate blue, hazel, grey, and green eyes.
20. Light Ash Dirty Blonde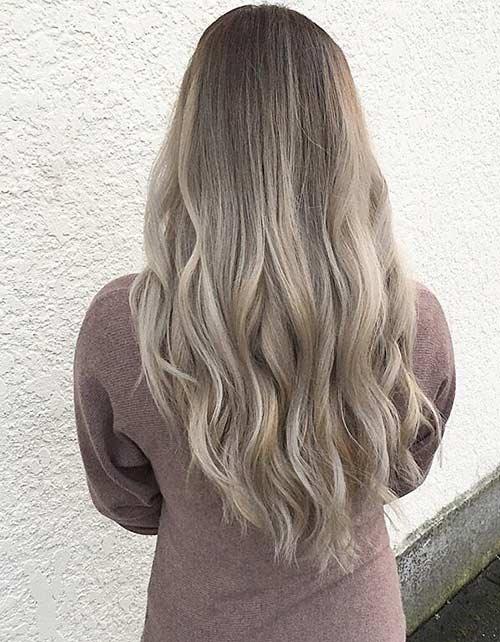 Instagram
This is a cool toned shade that (obviously) looks stunning on cool skin tones. If you have gray or blue eyes, this shade will enhance them. Also, if you have hints of green in your eyes, this shade will make them pop.
21. Dirty Coffee Blonde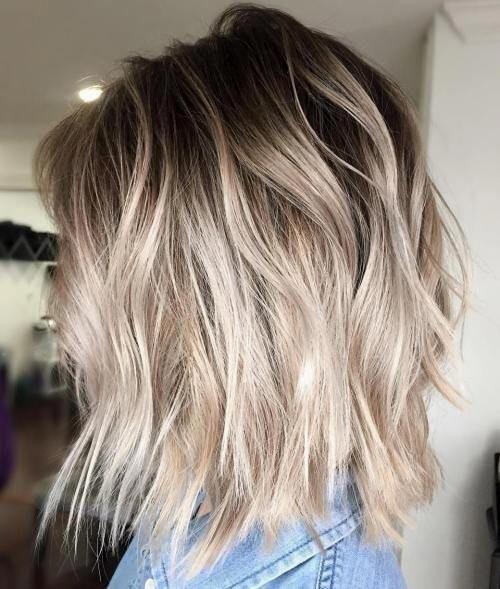 Instagram
The blend starts out looking like espresso and ends in a light cappuccino. And who doesn't like coffee? This cool dirty blonde blend suits cool and warm skin tones alike. Moreover, gray eyes look incredibly superb with this hair look.
22. Dirty Blonde Balayage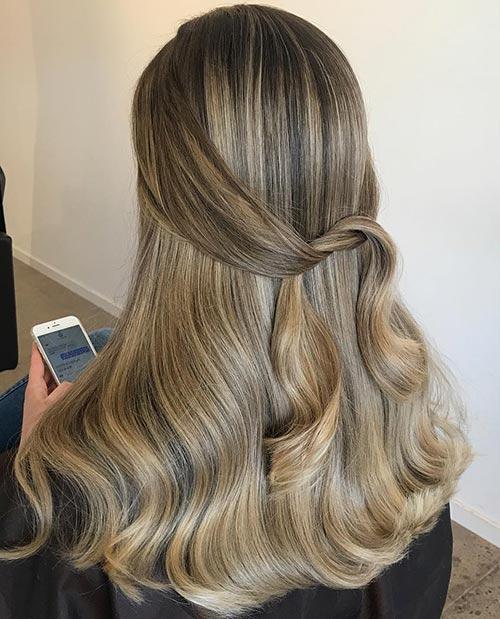 Instagram
A balayage of light and dark hues of dirty blonde makes for a very beautiful sun-kissed look. This blend looks excellent on all skin tones. The light ends will make your jawline appear thinner, and the combination of colors will make your face look elongated.
23. Cool Dirty Blonde Blend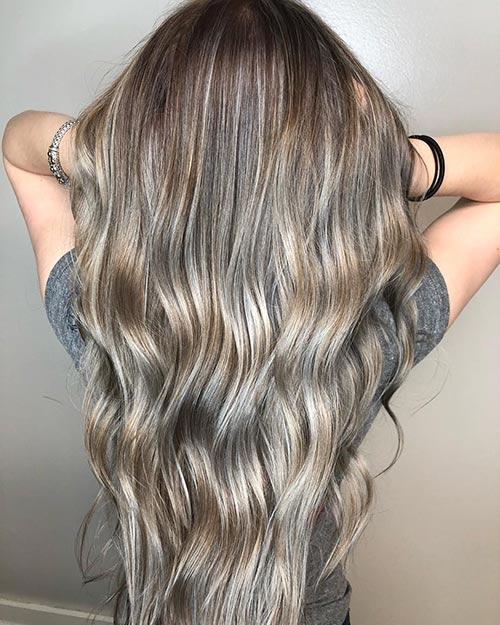 Instagram
A balayage of alternate stripes of metallic ash and dirty blonde looks terrific. This is definitely on my list of hair colors to try out. This blend will make green eyes pop. Hazel and blue hints will be accentuated as well. Simply wow!
24. Strawberry Highlights On Dirty Blonde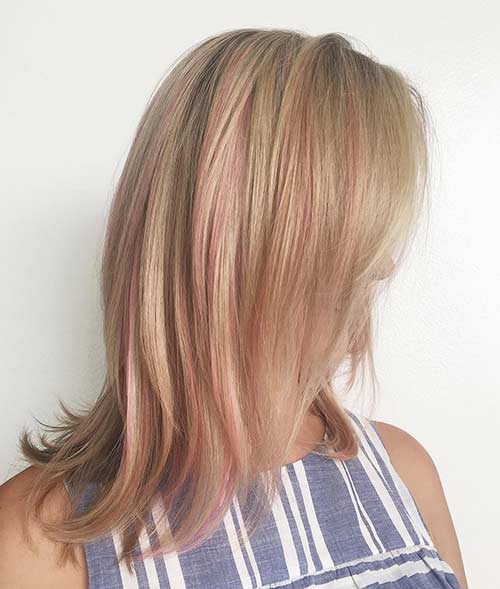 Instagram
This is a shade that is in high demand right now. Slightly lighten your dirty blonde hair (very slightly!) and add rose or strawberry tones in streaks. The streaks add dimension to your hair, and the straight hair makes you focus on the strawberry highlights.
25. Shiny Mochaccino Blend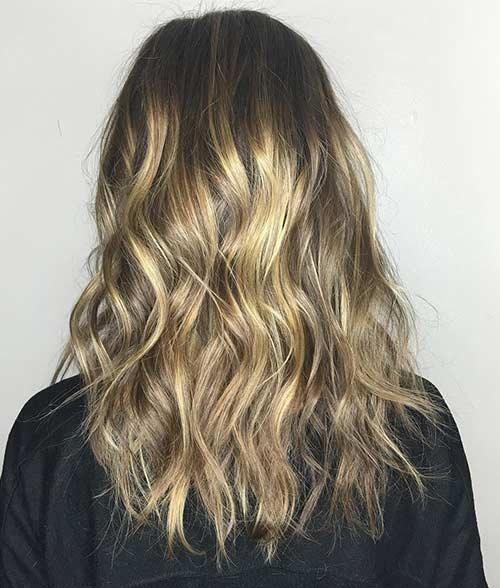 Instagram
Awaken your inner lioness! This is a mix of golden caramel hues and brown that suits both warm and cool skin tones. The dark roots and the lighter shades will make your face look long and slender. It also flatters green, blue, and black eyes.