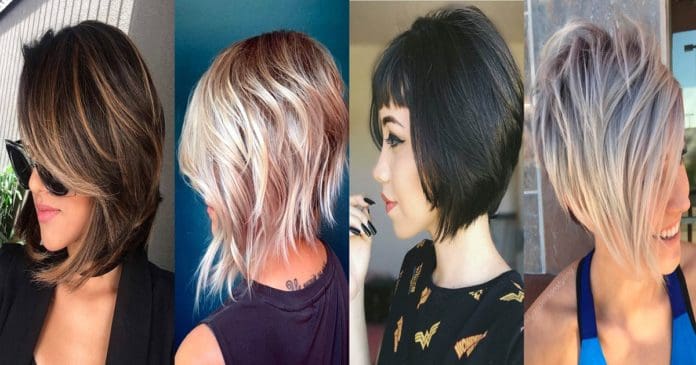 From sassy to chic, short layered haircuts is all the rave these days among celebrities and fashion industry worldwide.
Short textured hairstyles are very trendy and practical at any age. By creating layers you will achieve that extra texture and volume of your short haircut. This short hair cut style is super easy to maintain because it literally takes less than 5 minutes in the morning to get ready.
There are so many styles to choose from. A choppy pixie cut will make you look more youthful. A texturizing product will give you that messy bedhead look while slicking it back is perfect for a night out. A classic bob haircut is super trendy with slightly shortened hair in the back. In this way, it creates a flattering shape and avoids the blocky look. Long strands in the front also give you room for extra creativity and styling options.
If you are looking for something new to try, our gallery of short hairstyles is definitely worth checking out. Save your favorites to your Pinterest board or take the classy but still modern layered ideas straight to your hairstylist today!
Pixie Layered Haircut
Source: marcomauad via Instagram, hairapydoll via Instagram, thisgirlmichele via Instagram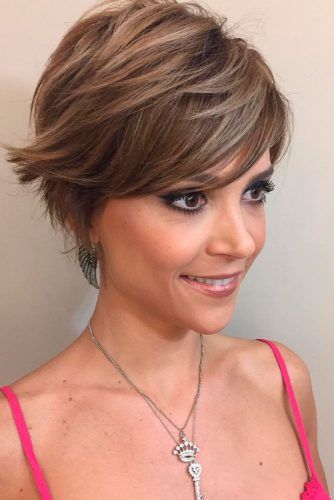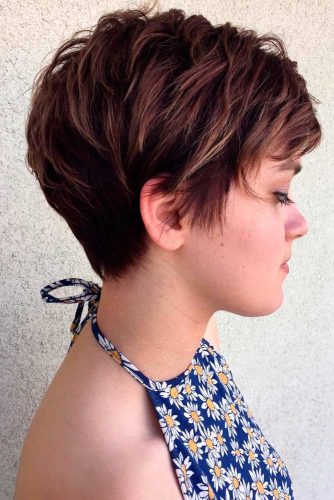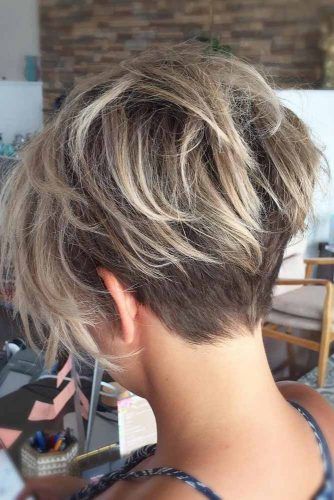 If you prefer more traditional hairstyles, this classic pixie is timeless and has a youthful vibe. With the perfect blend of sleek and mess, you can opt for either a carefree, bedhead style or a more sophisticated feel.
Long Pixie Haircut
Source: soraverly via Instagram, emilyandersonstyling via Instagram, rachelwstylist via Instagram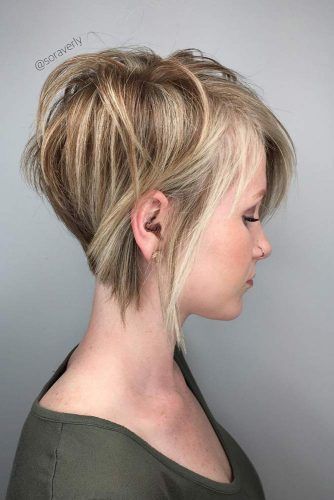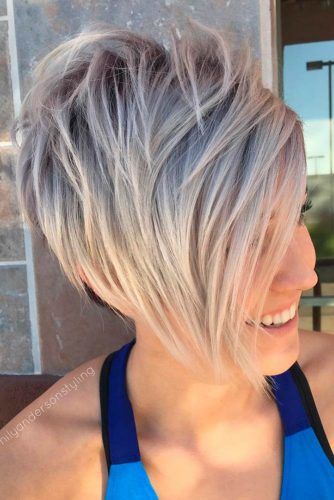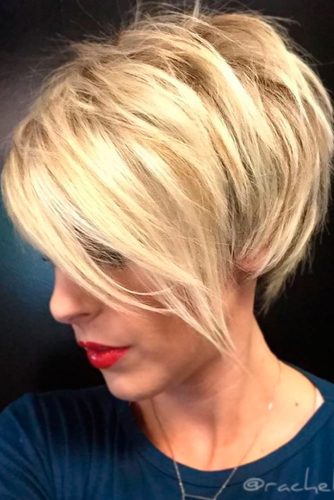 This shorter cut with longer-layers has a ton of personality. The longer front and full pieces in the back will give your hair a funky lift. Use a volumizing shampoo and mousse and then blow dry with a round brush for added texture and volume.
Pixie With Undercut
Source: adamciaccia via Instagram, hairbyjaxx via Instagram, 215yoga via Instagram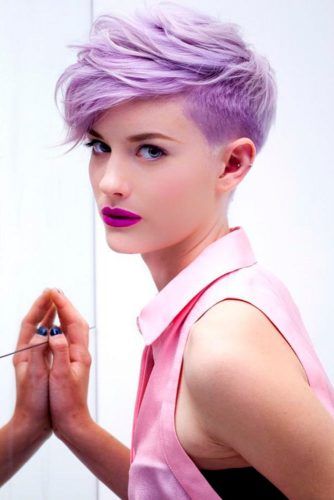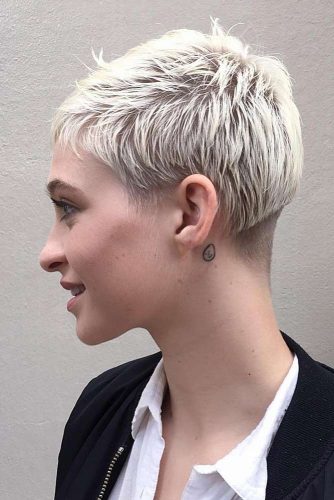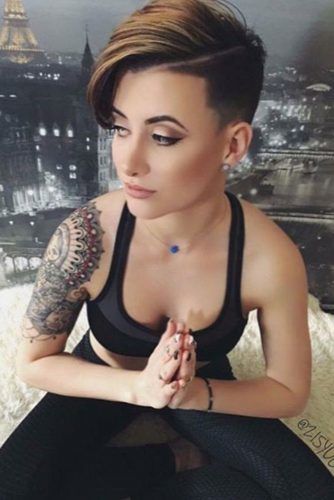 Pixie hairstyles with undercut work for those ladies who want to make their hairstyles extraordinary and sexy at the same time.
Layered Pixie-Bob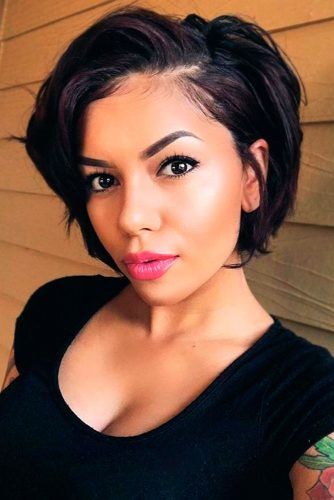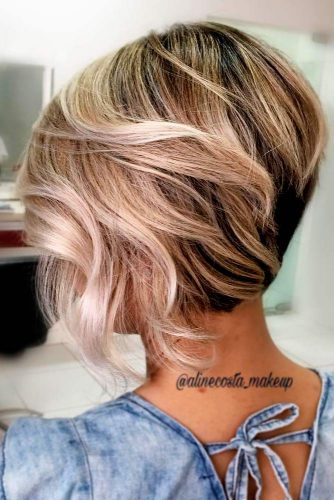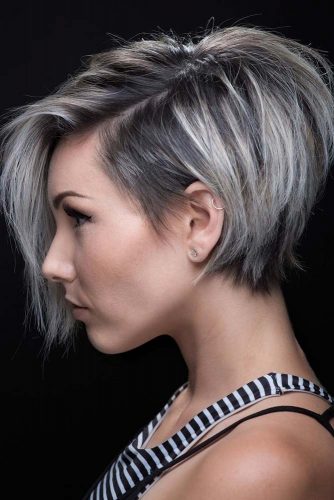 The pixie bob haircut is known for its dramatic lift at the crown. Do you want it to be even bigger? Let the layers do the job: some more movement won't hurt.
Layered Bob With Bangs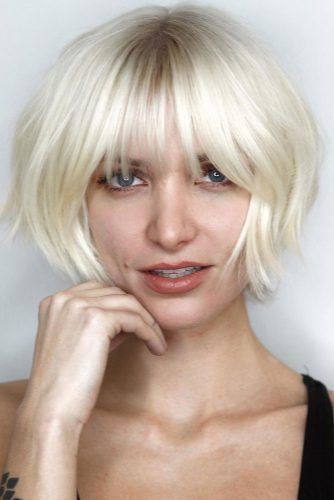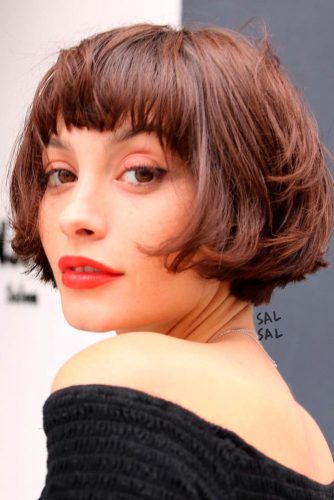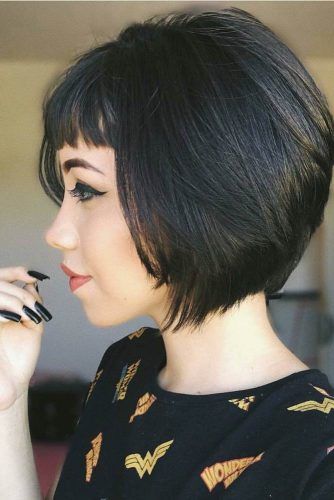 Short bob and bangs is the good-old duo that takes years off. If you want a playful, teen-like look, don't forget to pair your short layered hair with a fringe.
Layered Bob Haircut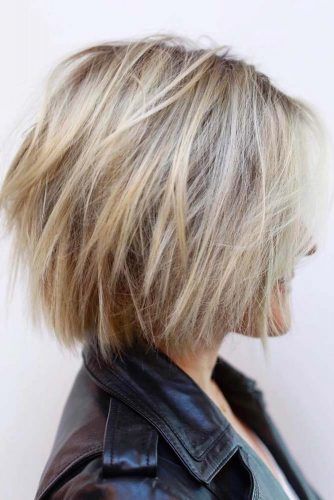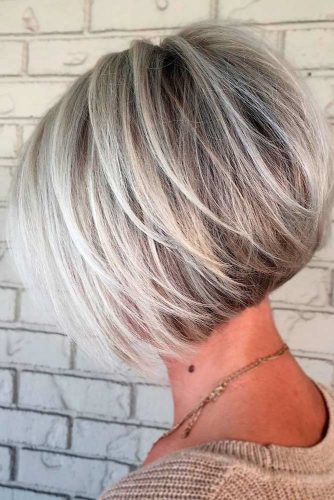 This is how awesome layers can work on straight styling. A soft, airy silhouette that gives a very effortless and voluminous look. Who could ask for more?
A-line Layered Bob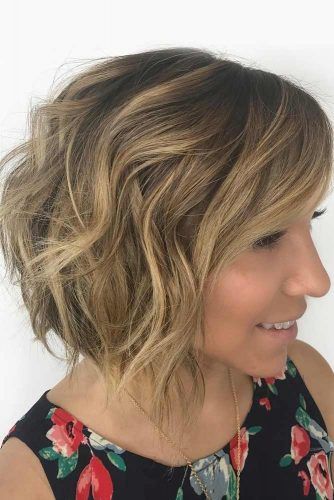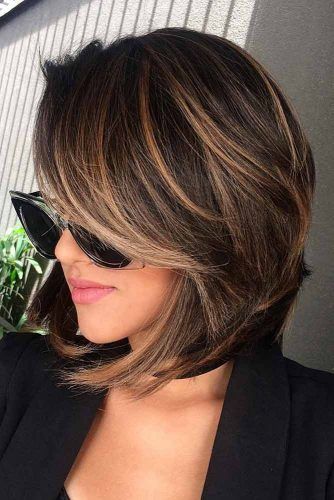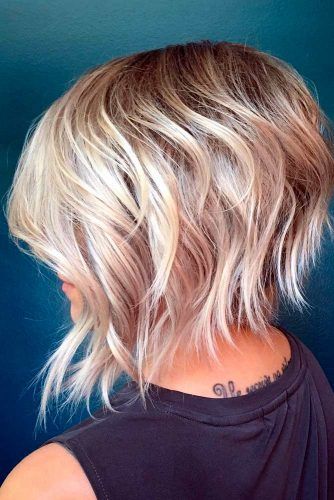 The beauty of the a-line bob lies in its ability to be versatile. Not only it is stunning as it is, especially in this platinum blonde shade, but also there is a number of hairdos you can still pull off with it!
Stacked Layered Bob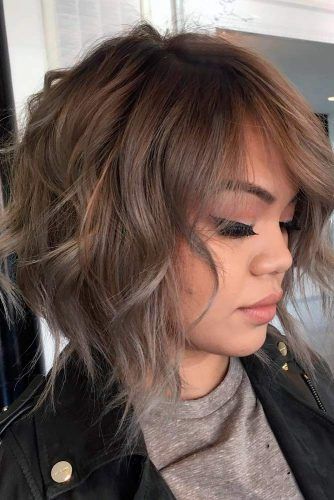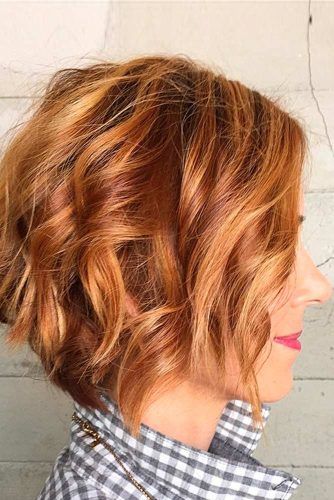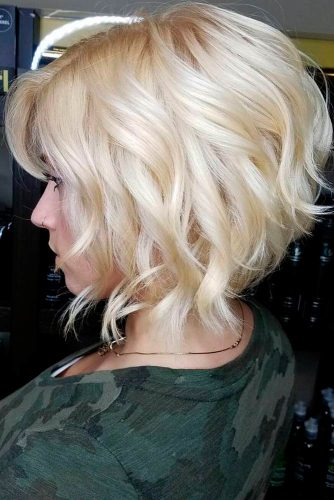 A stacked bob, where the front pieces are longer than the crown, will look ravishing on short layered hair. And if you wave this cutie, you will fall back in love with wavy styles!
Inverted Layered Bob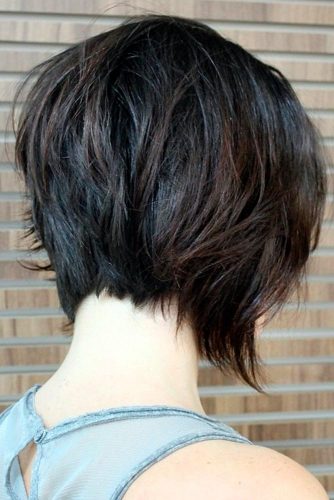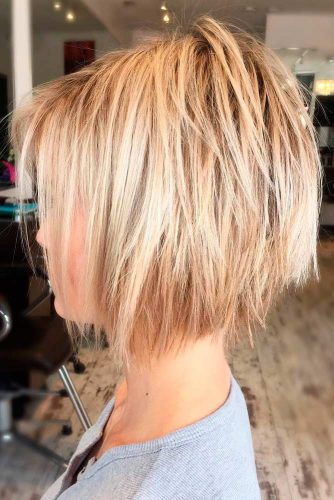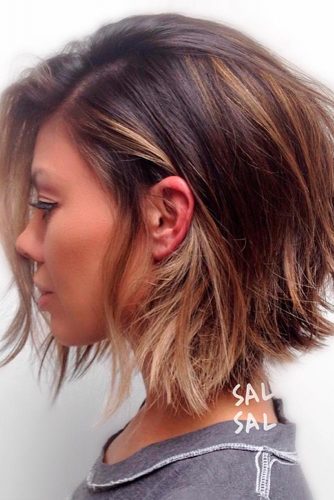 Want to go against common classics and opt for something fresh? Look no further an inverted layered bob. Its modern, outweighed, and simply gorgeous body is to die for.