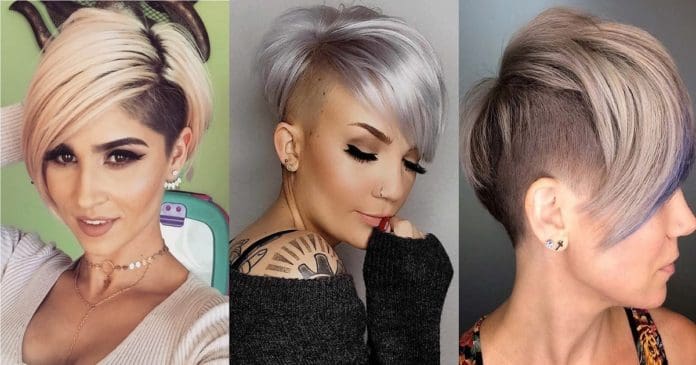 While the name of undercut pixie haircut implies a brave combination of two famous cuts, its versatility can tell you something that will explain its spread of popularity. Besides a bold and edgy appearance, which is actually can be customized, this type of pixie cut comes as a low-maintenance idea while giving girls a lot of styling freedom and flexibility. Simple and eye-catching, what can be better? Today you are going to explore the new sides of undercut and see pixies in the new light. If you want to make a bold move, stealing one of today's ideas will be the right decision.
Long Pixie With Undercut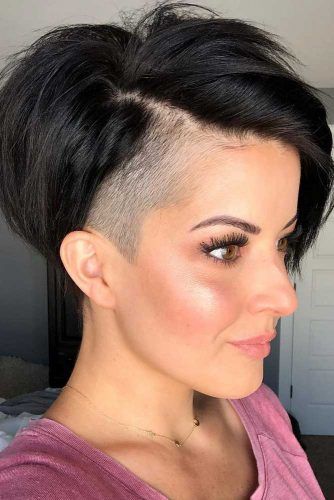 While classic long pixie gives a lot of additional volume to the crown, this pixie undercut gives a brand new definition for the volume. Neatly shaved sides of the cut accentuate the fullness which we can't have too much of.
Source: healthyhappywifelife via Instagram
Short Pixie With Undercut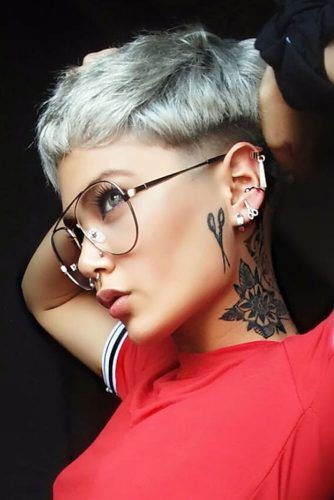 Short pixies always catch people's eyes. Do you want to enhance this effect? The short pixie undercut that features a cute play of textures is the key.
Source: taliemagdelene via Instagram
Short Pixie With Shaved Temple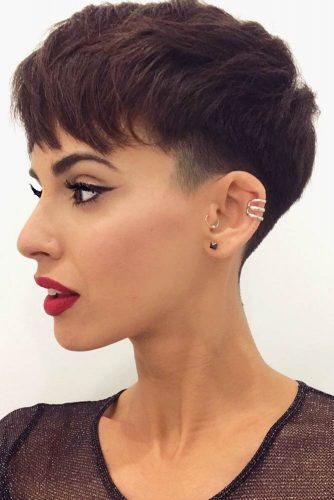 Your undercut pixie hair can be customized, remember? If you're not into rough contrasts, a slight shave at the temple that gradually evens out the back is enough to spice up your pixie.
Source: inmadelope via Instagram
Asymmetrical Pixie With Undercut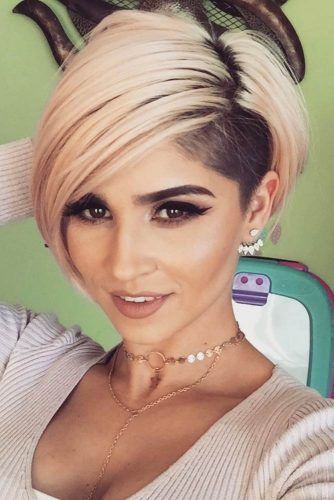 If the charm of the imbalanced body is not enough for your bright personality, you can go for asymmetrical pixie undercut. Let the shaved portion take place at the shorter side, and all eyes will be on you.
Source: lenna_kf via Instagram
Faded Pixie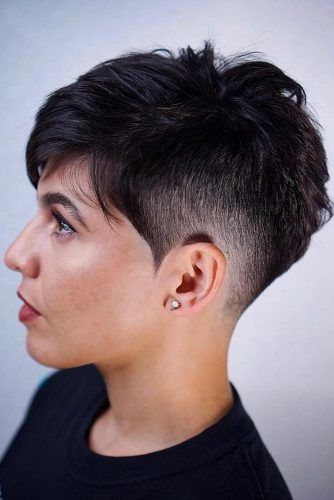 A fade haircut is a stunning complement to undercuts that make them smooth and well-balanced. Just look at this undercut pixie back view: everything is so clean and immaculate while giving a strong visual impact.
Source: stout_showcutz via Instagram
Pixie Cut With Shaved Side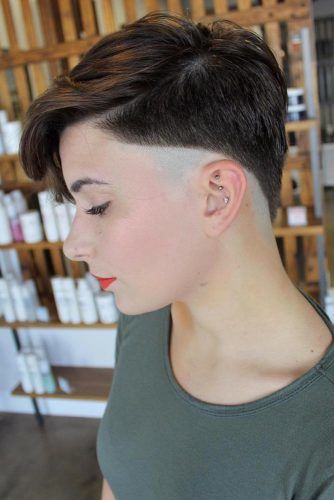 The best thing about pixie cut ideas is that you can create any silhouette and body your imagination pleases. And this cleanly shaved side is only the beginning.
Source: dillahajhair via Instagram
Layered Pixie Cut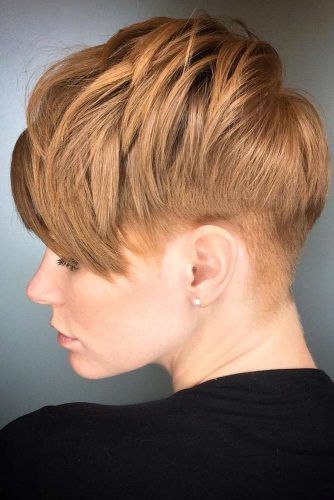 For ladies who are afraid of losing the sense of fullness and volume in their hair after getting a pixie cut undercut should go for layers. They will not only make the look alive but also give a gorgeous lift on top.
Source: courtneyxcentrichair via Instagram
Edgy Textured Pixie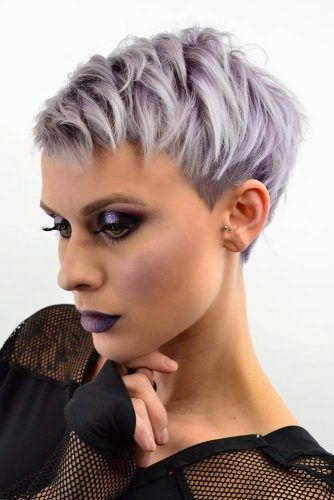 When combining pixie with undercut, don't forget to be creative in terms of texture. A touch of choppy layers on top will awesomely enhance the neatness of the sides.
Source: hairbyfranco via Instagram
Pixie Cut With Long Bang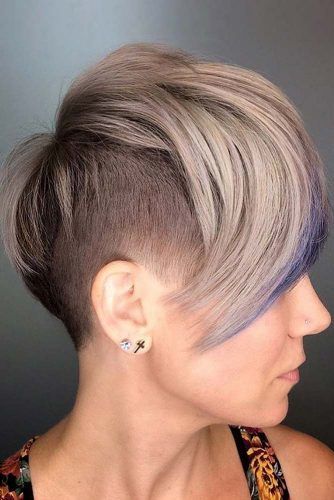 This pixie undercut with long bangs is another example of a unique cut. The smooth and even sides that transform into a super long pixie form a really attractive face-framing body.
Source: courtneyxcentrichair via Instagram