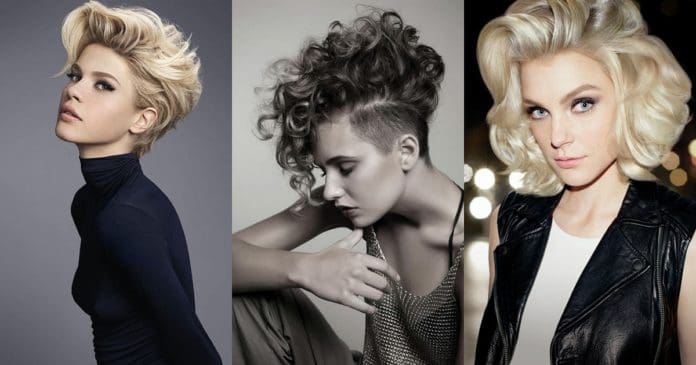 If you feel like your long curly locks are weighing you down, why not be brave and go the chop? A cropped curly hairdo can appear seriously stylish and is entirely practical thanks to its limited length and manageability. Additionally, short strands are easy to style and surprisingly versatile, and, as such, are an option that all curly-haired ladies should consider. From gorgeous pixies to bouncy bobs, here are the best easy hairstyle for short curly hair.
Easy Hairstyles for Short Curly Hair
1. Voluminous Curly Pixie Cut
A pixie cut with plenty of volume on top offers its wearer a cool retro vibe. Just remember to rock the look with your coolest clothes to avoid appearing outdated.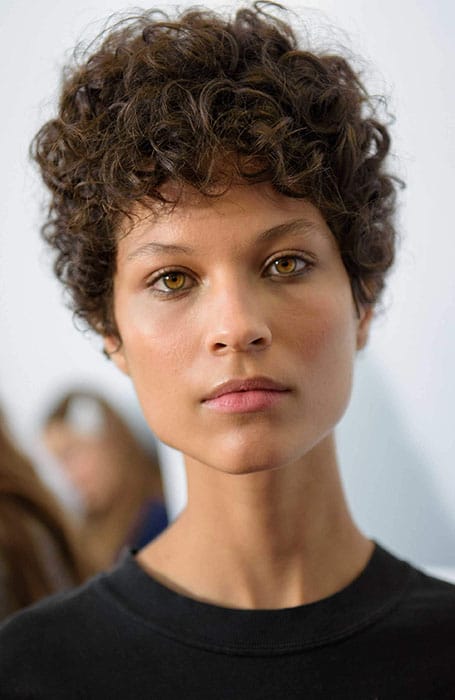 2. Tight Ringlet Afro
Gorgeous, tight ringlets deserve to be shown off. As such, they should be worn loose, but beware of the over-powering effect of too much hair. To combat this issue, opt for a stylishly short Afro cut.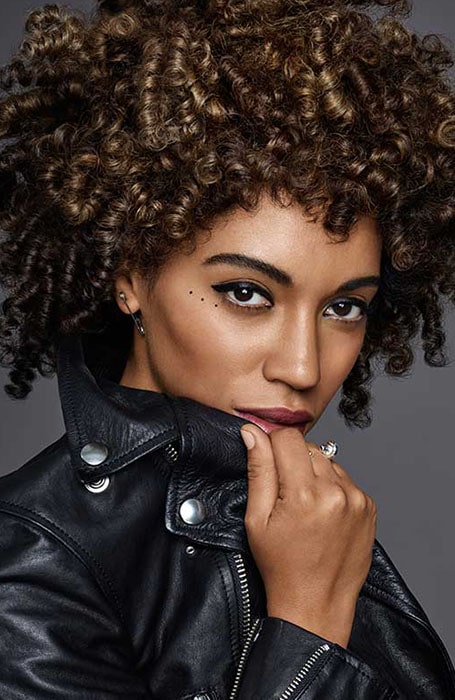 3. Shoulder Length Curls with Bangs
Does your shoulder length curly hairstyle need a refresh? You should consider adding bangs for a cool and contemporary look.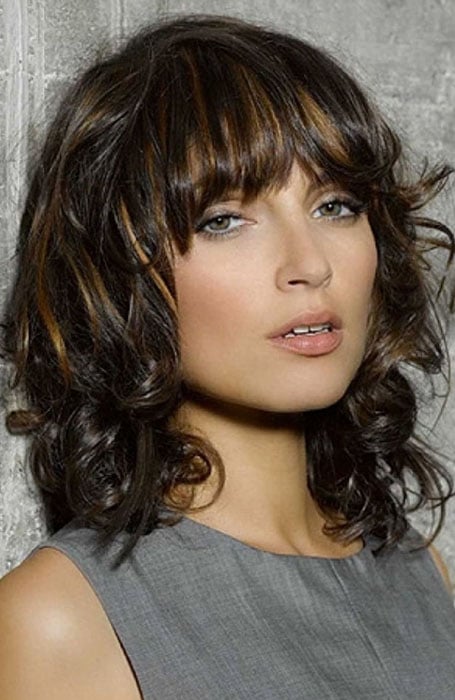 ADVERTISEMENT
4. Short Wavy Lob
For an on-trend way to rock your curly locks, have them chopped into a wavy lob. You can also add blunt ends or bangs to the look for a fresh and youthful feel.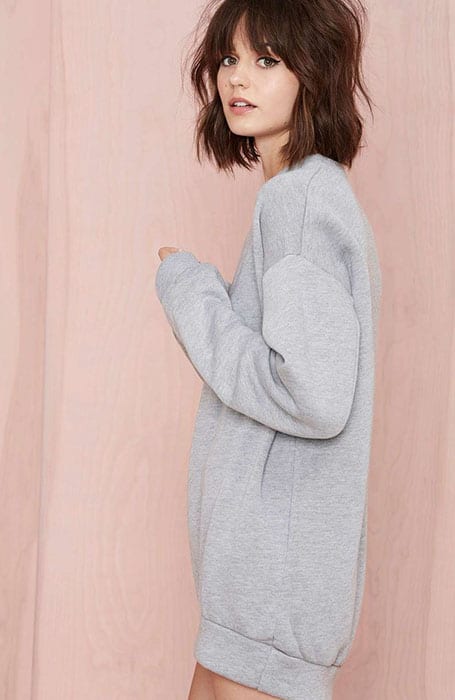 5. Short Voluminous Curls with Deep Side Part
Short, high-volume curls paired with a deep side part equals a winning look. Whether you're heading to the office or out on a date, the hairstyle will work perfectly.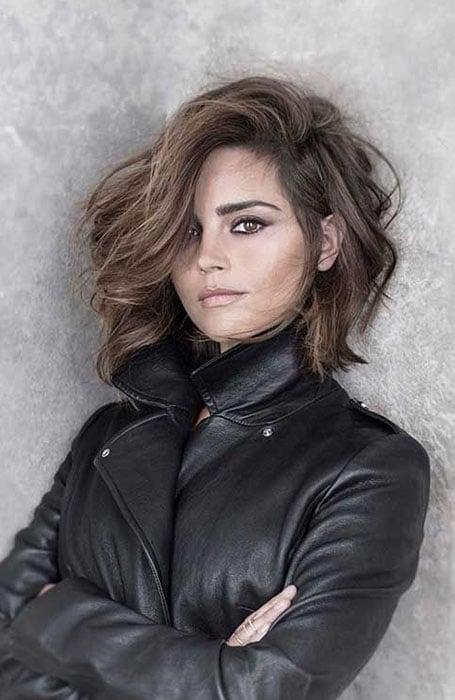 6. Short Vintage Curls
A bob with defined, tight curls offers a beautiful vintage aesthetic. Partner the look with red lipstick and a flick of black eyeliner for a stunning overall style.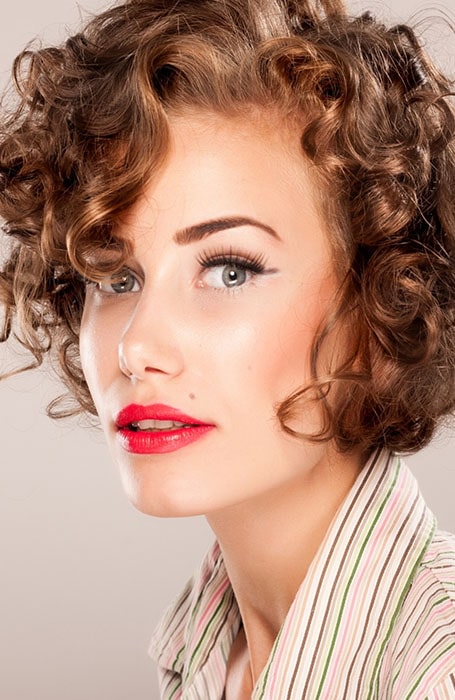 7. Short Curly Hair with Shaved Side
For a cool contrasting look, consider shaving one or both sides of your head and leaving a longer length on top. The result will be an impressive explosion of curls.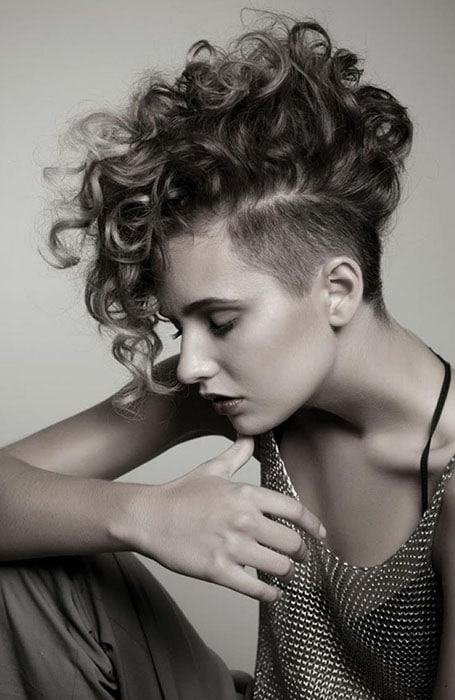 8. Updo for Short Naturally Curly Hair
Natural curls look fantastic when worn in a loose bun at the back of the head. The style also works perfectly for short strands as pieces will gently fall out of place for a relaxed appearance.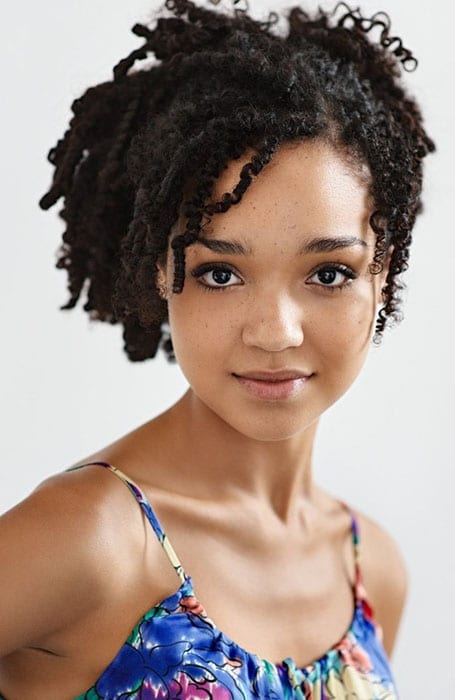 9. Short Curly Hair with Crown Braid
It may take a little practice, but a crown braid on short, curly hair is possible. As the style will be easiest to create on hair with grip, try it on second-day locks.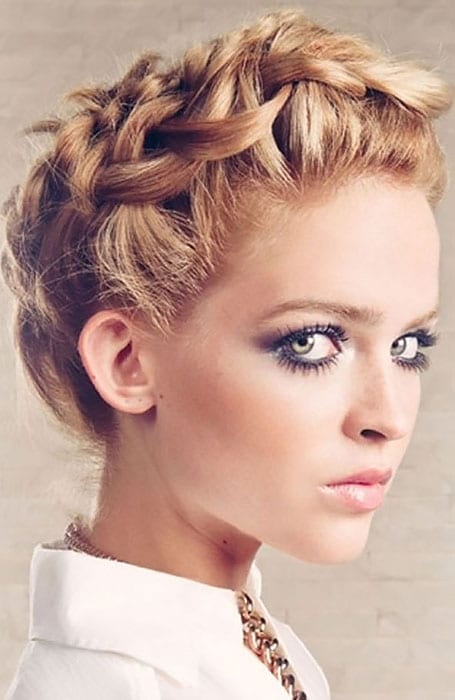 10. Short Curly Cut with Sweeping Side Bangs
While full, front bangs can often appear overly heavy on a delicate face, sweeping side bangs offer a lighter look, especially when worn with short, curly locks.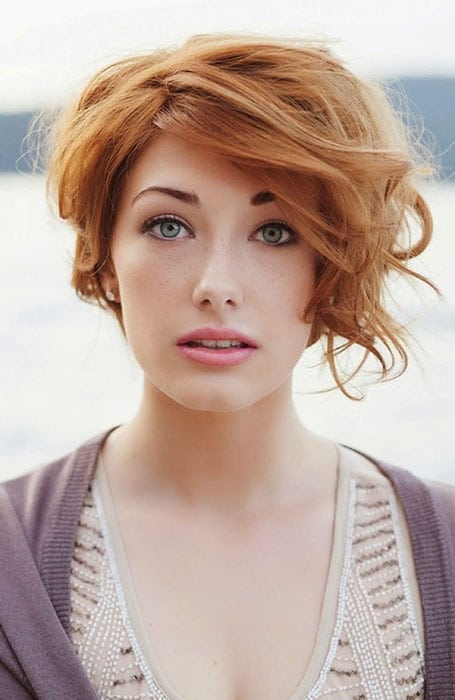 11. Short Curls with Temple Shave
Short curls can often appear soft and feminine. So, if you prefer a look that's edgy and bold, try adding an unexpected temple shave for impact.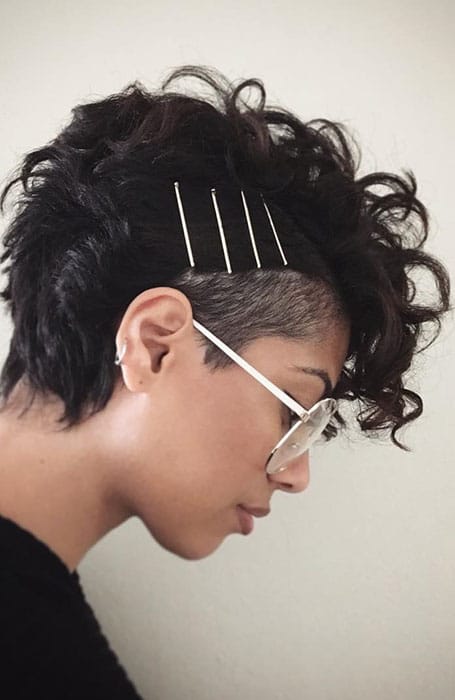 12. Messy Curly Bob with Bangs
One of the best things about curls is that they don't have to be perfect to look great. So, if your bob and bangs are looking a little messy, just go with it.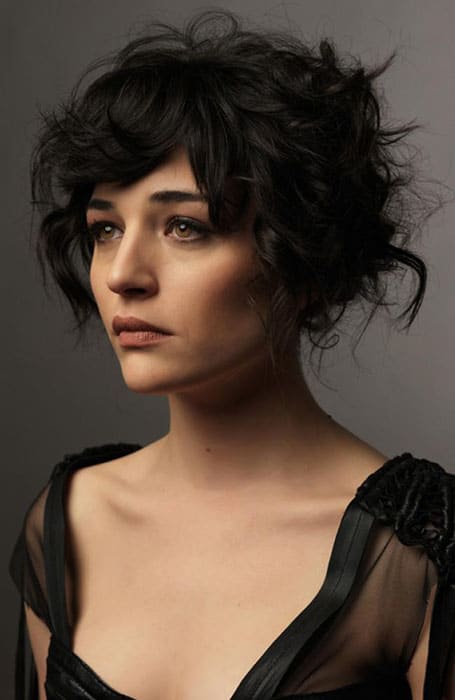 13. Short Afro Hairstyle
Ladies with naturally curly hair can embrace their kinks and coils with a short Afro cut. The style is seriously chic and creates a confident appearance.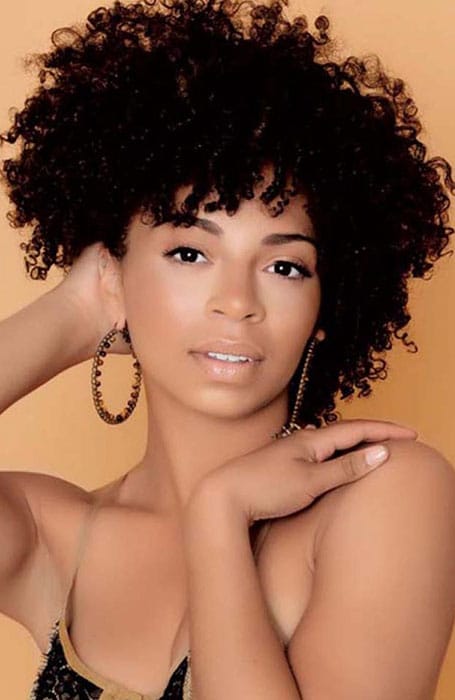 14. Shaved Pixie Cut with Curly Bangs
For a bold take on the traditional pixie cut, have your stylist shave or shear the back and sides of your hair. Then, leave the top long and wear it forward with incredible, curly bangs.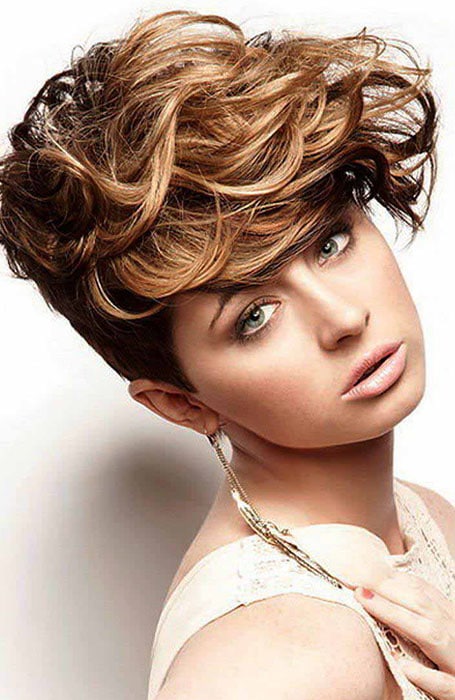 15. Platinum Curly Bob
Changing your hair colour can be an excellent way to refresh a curly bob. For light haired ladies, why not try a bold platinum look for a high-impact appearance?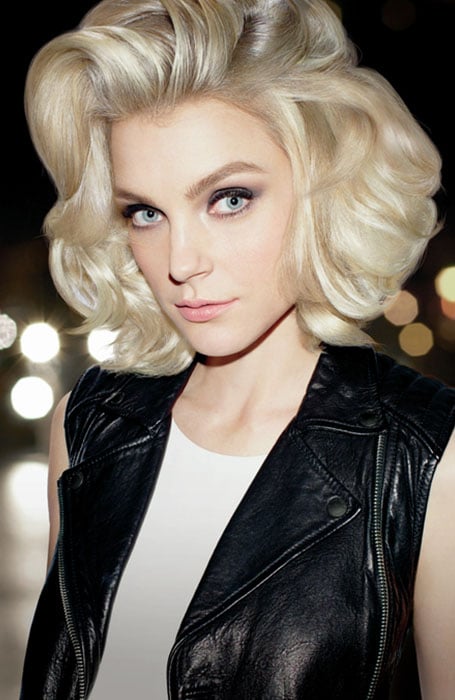 16. Pinned Up Curls
While your locks may not be long enough to create an intricate updo, they will look fabulous pinned up. All it takes is a few bobby pins to achieve a gorgeous fountain of curls on top of your head.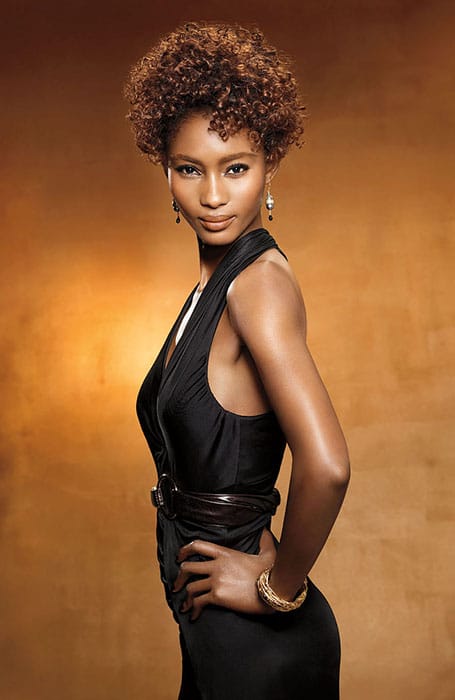 17. Updo for Short and Thick Curly Hair
On days when your thick curls are too much to deal with, try pinning them up on top of your head. Just ensure that they neatly frame your face for a chic look.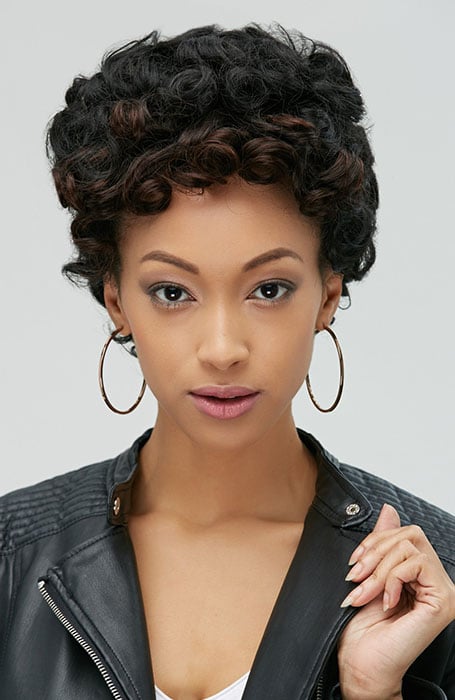 18. Naturally Curly Pixie Cut
If you want a sophisticated, short haircut for your natural curls, you should consider a pixie cut. The cropped 'do is perfect for projecting and elegant appearance with a touch of fun.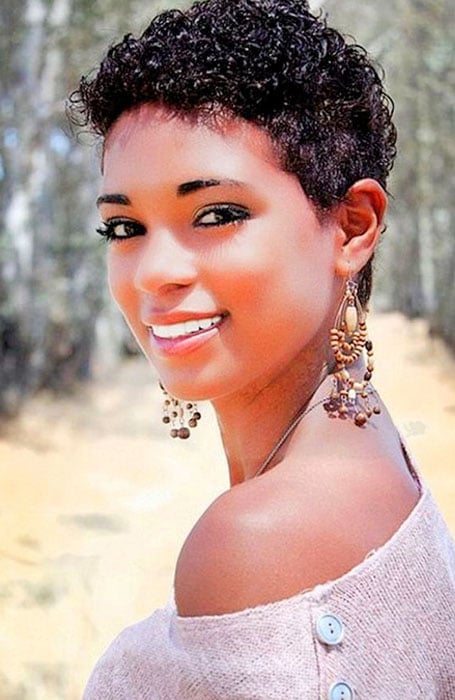 19. Messy Curly Crop
Can't decide between a pixie cut and a bob? Why not go halfway and rock the best of both haircuts in a stylishly messy crop?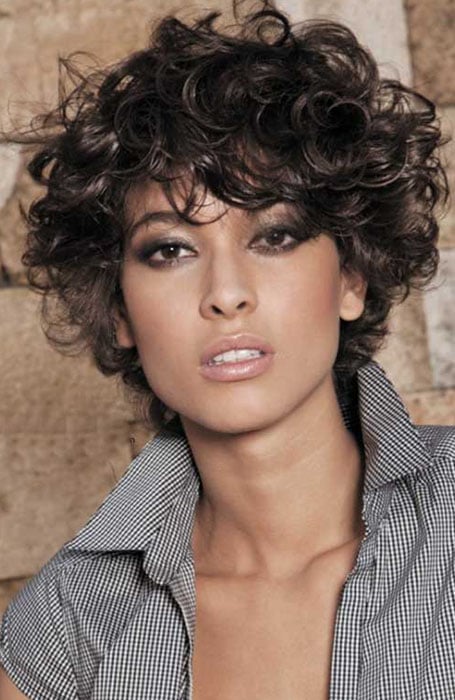 20. Marilyn Monroe Short Curly Style
When it comes to rocking stylish short curls, Marilyn Monroe offers plenty of inspiration. The iconic actress wore her blonde hair cropped short in a cut that's still fashionable today.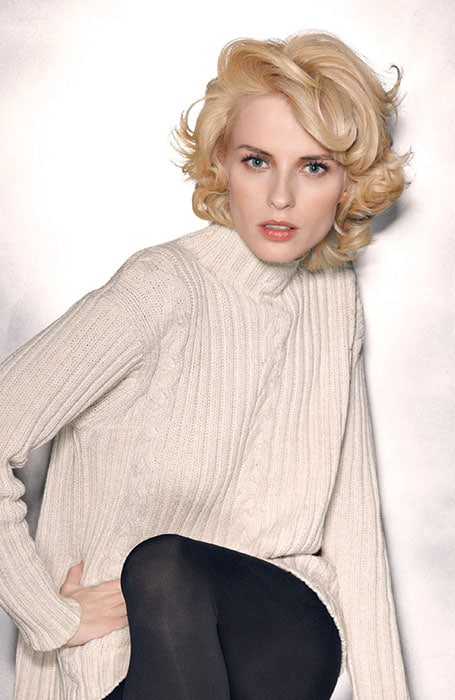 21. Glamorous Wavy Pixie
A pixie cut can be made incredibly glamorous with the addition of large waves. To nail the look, just blow-dry your roots upwards before styling with a wide-barrel curling wand.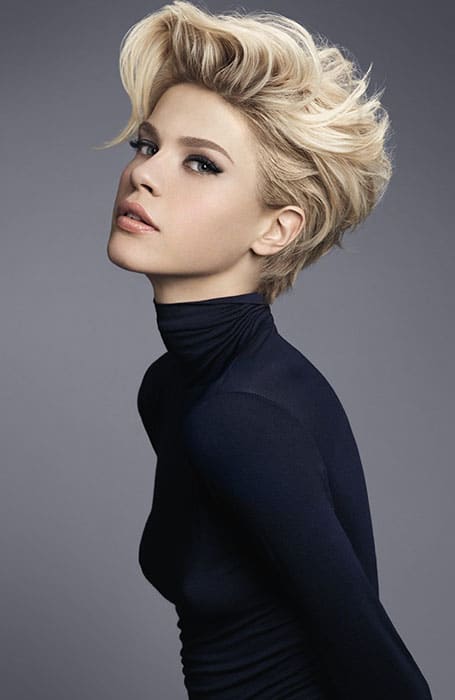 22. Ethereal Short Curly Updo
Pinning frizzy curls into an updo can create an ethereal appearance. Just remember to leave a few loose tendrils around your face to keep the style soft and relaxed.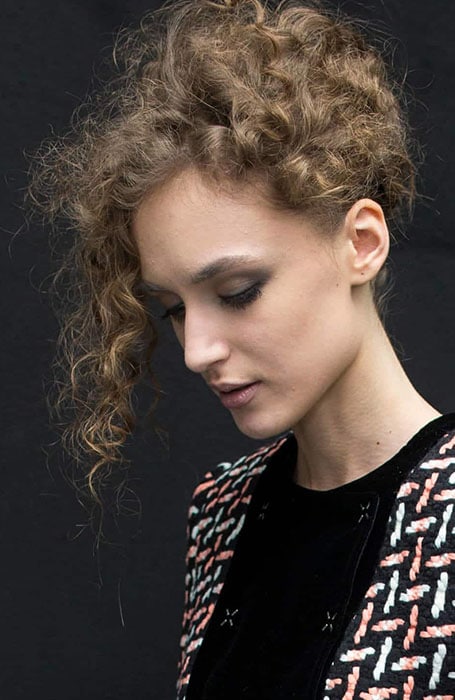 23. Cute Curly Pixie
A short curly pixie cut is not only practical, but it's also cute and feminine. To dress up the style for evening events, consider adding a decorative hairpin.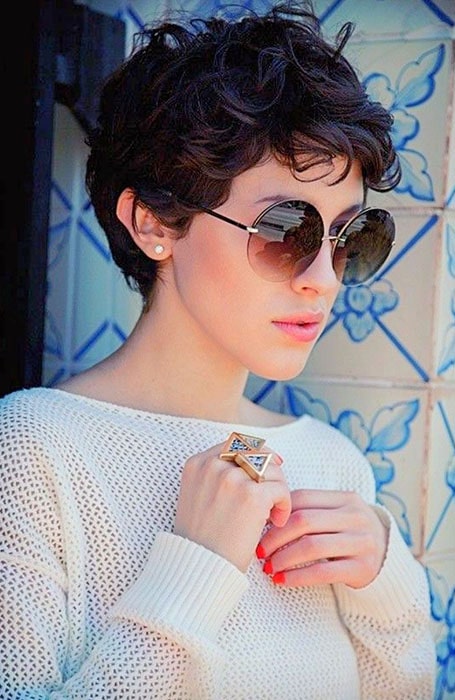 24. Curly Updo with Headband
When pinned up on top of the head, short curls can appear glamorous and gorgeous. You can also add a headband to the look for a sophisticated and stylish finish.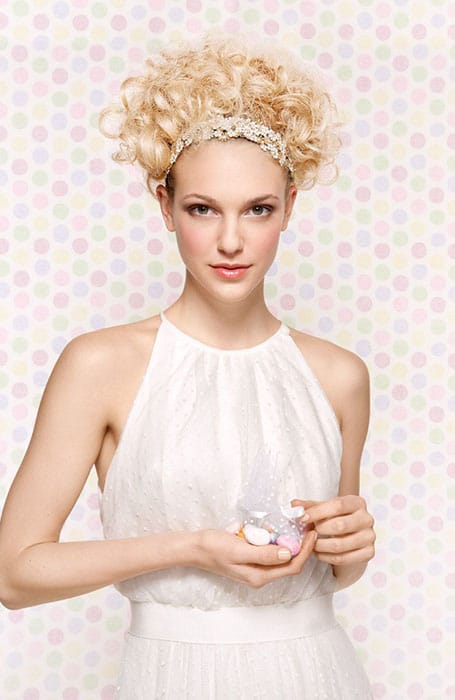 25. Curly Bob
To style a smooth and chic curly bob, try blow-drying your roots straight with a concentrator nozzle before defining ends with a diffuser.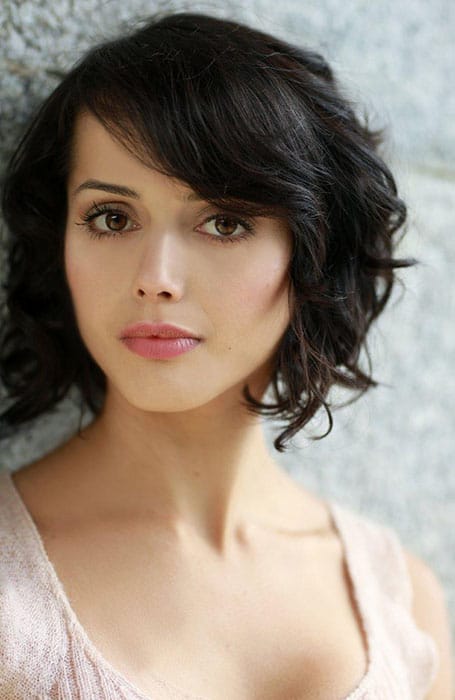 26. Curly Bob with Side Braid
Ladies with short strands don't have to miss out on all the cool braided looks that are currently around. Instead, just make them work for your length by selecting achievable options, such as a side braid.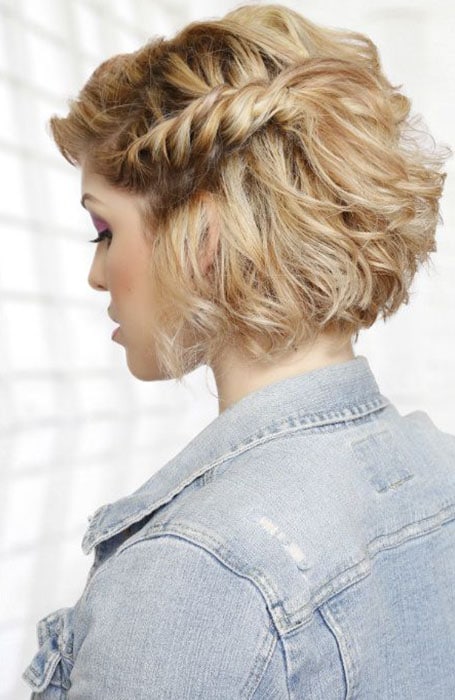 27. Curly Bob with Highlights
If your standard curly bob is feeling a little "blah", consider adding highlights. The addition of lighter strands will instantly give your look a lift.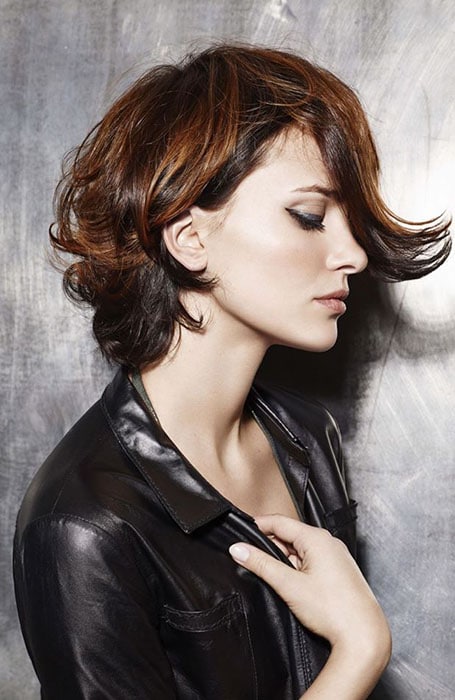 28. Curly Bob with Bangs
A curly bob with bangs can provide a seriously chic look. The cut will also draw attention to your eyes, making it perfect for ladies who love their liner.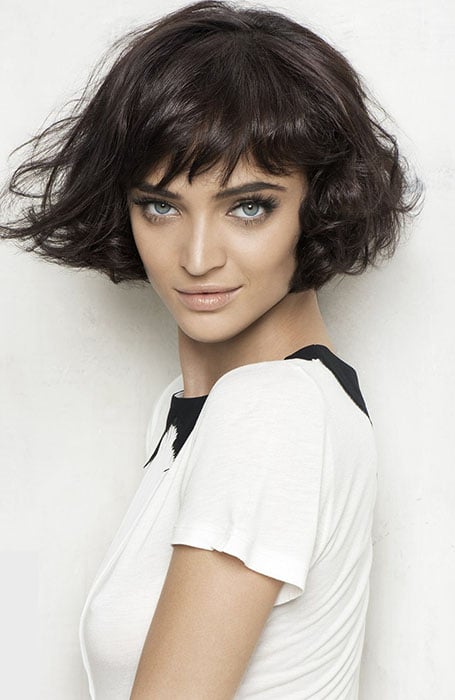 29. Curly Bob with Bangs for Thick Hair
Embrace thick, healthy curls by showing them off in a stylish bob haircut. You can also add long bangs to help balance the cut and add character.