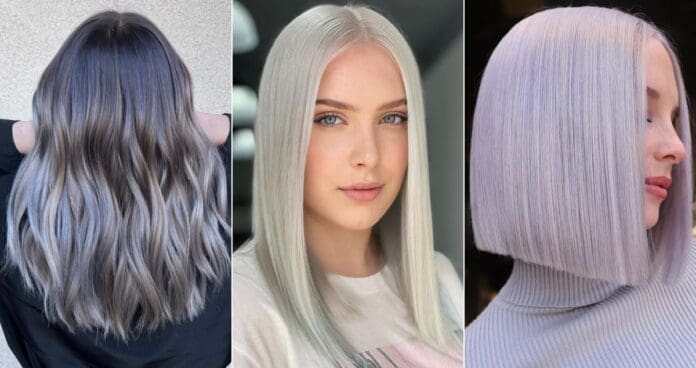 One of the hottest emerging trends, silver hair color, previously associated mainly with natural graying, is now equally approved by all ages. While silver hair is not quite the same as gray, it certainly gained its popularity thanks to the inclusivity and anti-ageism trend. Read on for the best silver hair ideas and maintenance tips!
How Сan I Get Silver Hair?
For those who are wondering how to dye hair silver, there are two routes depending on your starting point. If your hair has some natural gray in it, you may wish to add lighter bleached pieces to emphasize the color. However, to get the silver color from scratch, your hair will have to be pre-lightened first to then be toned into a very cool shade. For both scenarios, maintaining the depth and clean cool color would require some effort e.g., regular use of a toner and washing your hair with silver shampoo to upkeep the shade between your salon appointments.
#1: Silver Blonde Pixie Cut
The contrast between the dark roots and bright icy strands gives extra dimension and volume to this short, layered pixie. Perfect for those with olive skin tone, silver blonde brings all the attention to your facial features.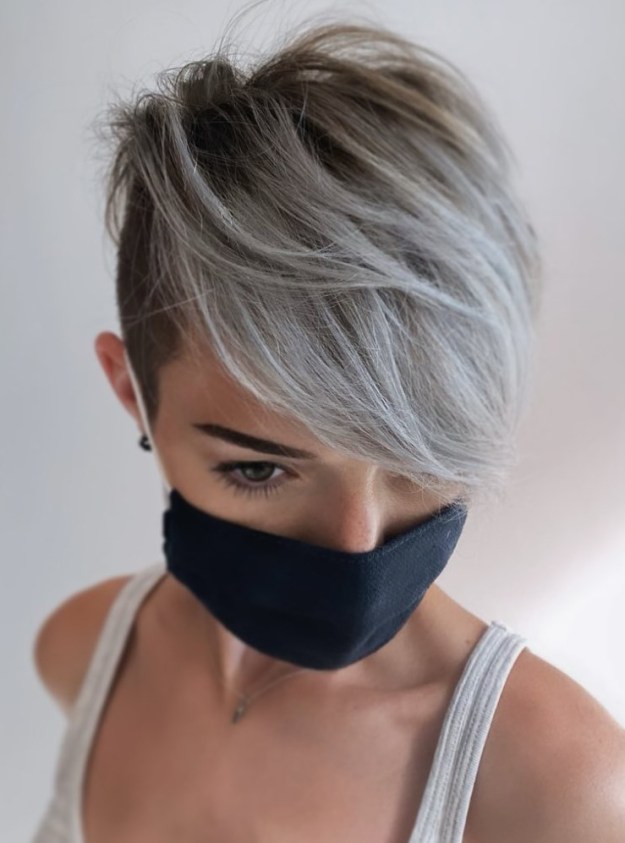 #2: Long Silver Color Hair
Long, all-over silver color locks look utterly stunning, yet this hair color would require a certain level of commitment. Easier to achieve for those who are already blonde, it might not be as straightforward for natural brunettes as darker hair would first need to be bleached to a very light level.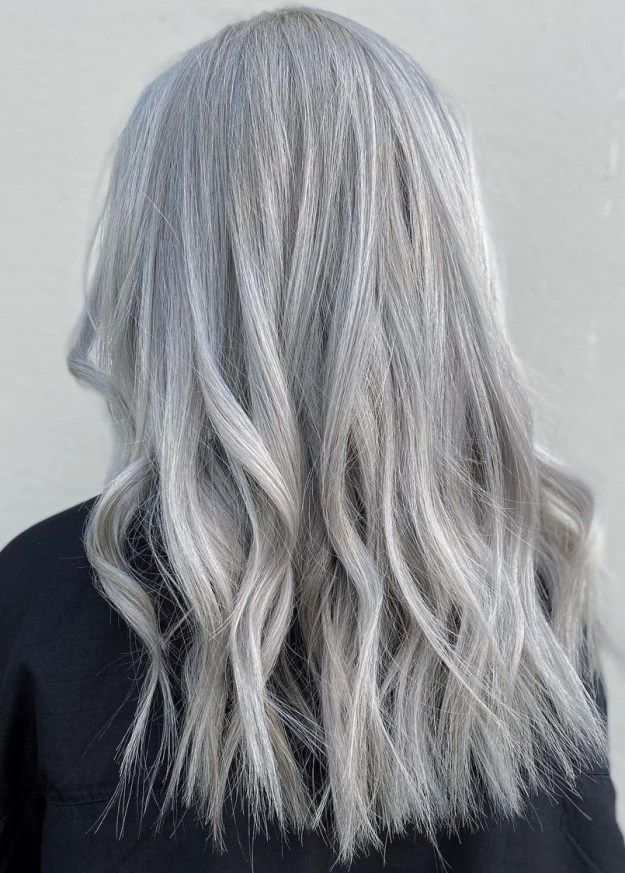 #3: Silver Balayage Bob
Seamlessly blended and icy cool, this silver hair color looks absolutely epic. While you would need to regularly use purple shampoo to maintain this cool tone, the good thing about the balayage technique is that it grows out effortlessly and looks fresh for months.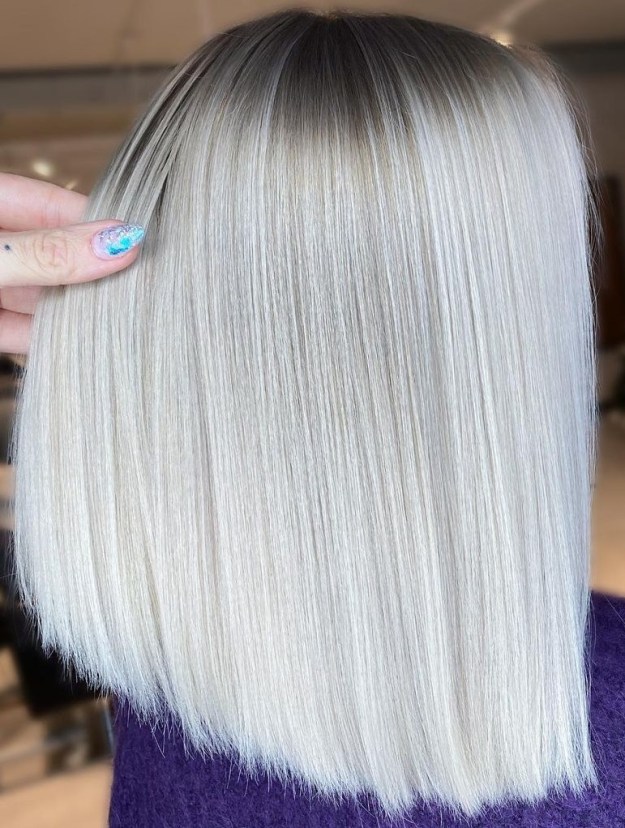 #4: Bleached Blonde with Silver Tones
Have you been platinum blonde for years and are looking for a hair change? Ask your hairstylist to use a cooler, more silvery toner to go with the trend.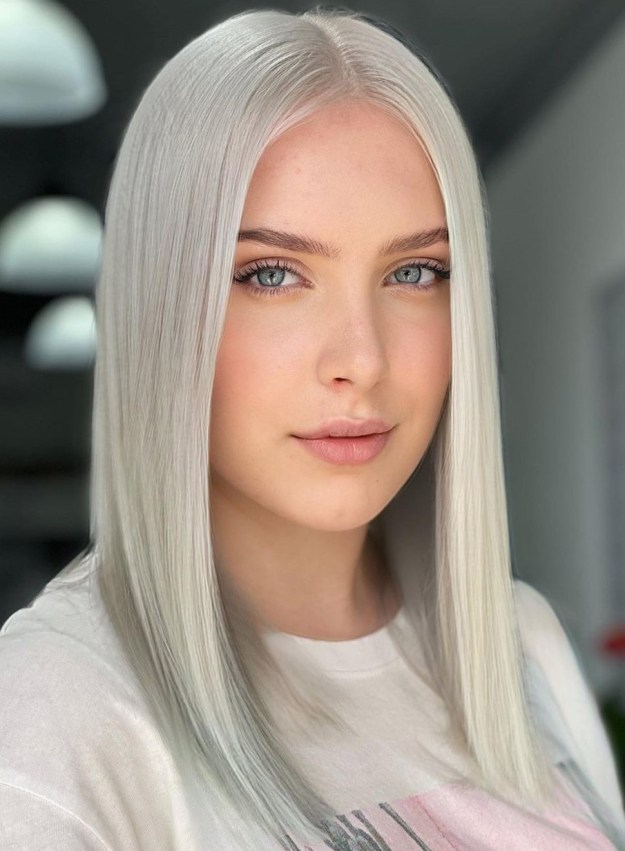 #5: Metallic Silver Look
You don't have to be blonde to rock the silver hair trend, yet, even if you want to get a darker silver hue, your hair will still need to be pre-lightened. Lifting your natural brown base to a very light level is required to avoid any brassiness and yellow tones.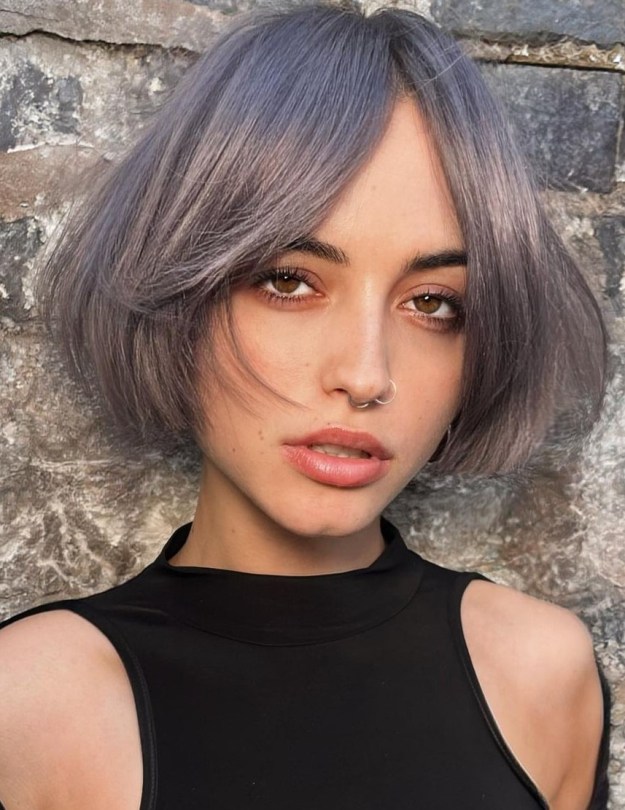 #6: Platinum Silver Hair
Those relaxed silver beachy waves are the utmost hair goal. Sweep your hair back and add some French braids for an ultimate Daenerys hair look.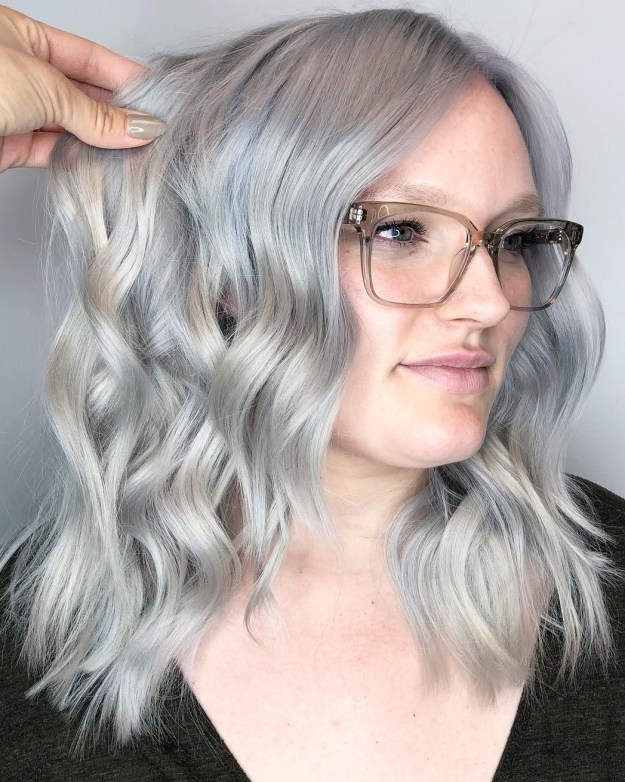 #7: Subtle Silver Highlights
We appreciate it, not everyone can fully immerse in the metallic hair trend. Yet, you can try a mild version of it with soft platinum hair color. If your strands are light enough, all you need is just a cool toner or even some purple shampoo.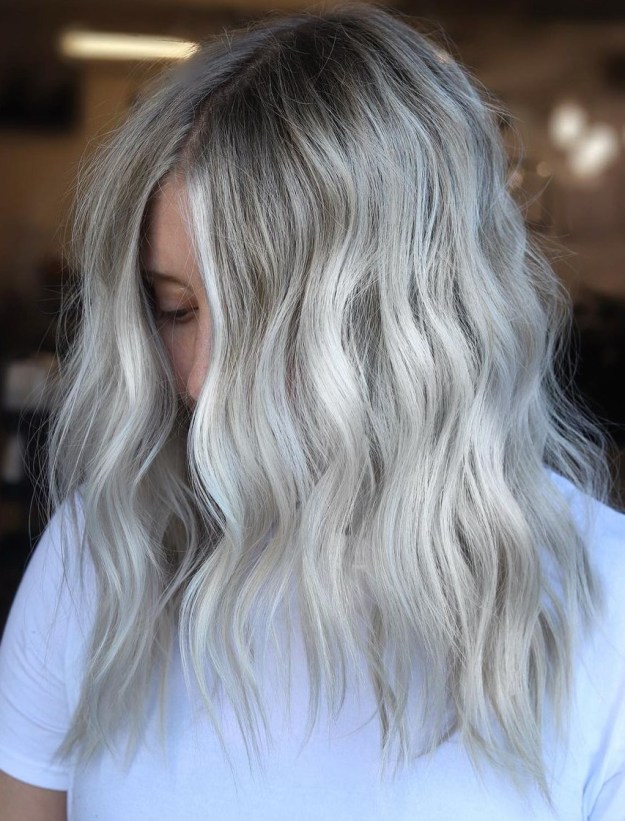 #8: Steel Gray Hair
Pick the depth of silver depending on your natural hair color and skin tone. Darker shades would be optimal for those with olive skin and naturally brown hair.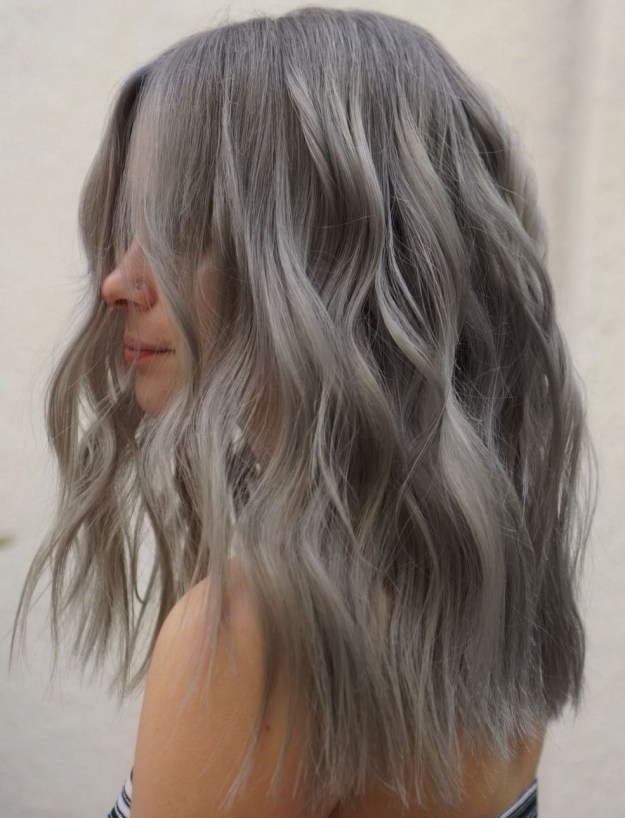 #9: Silver Purple Hair
We love this crisp combination of smooth, rich pearl silver color and immaculately blunt bob cut. However, you need to be aware that this look would require specific maintenance that will include both regular salon visits and the aftercare routine.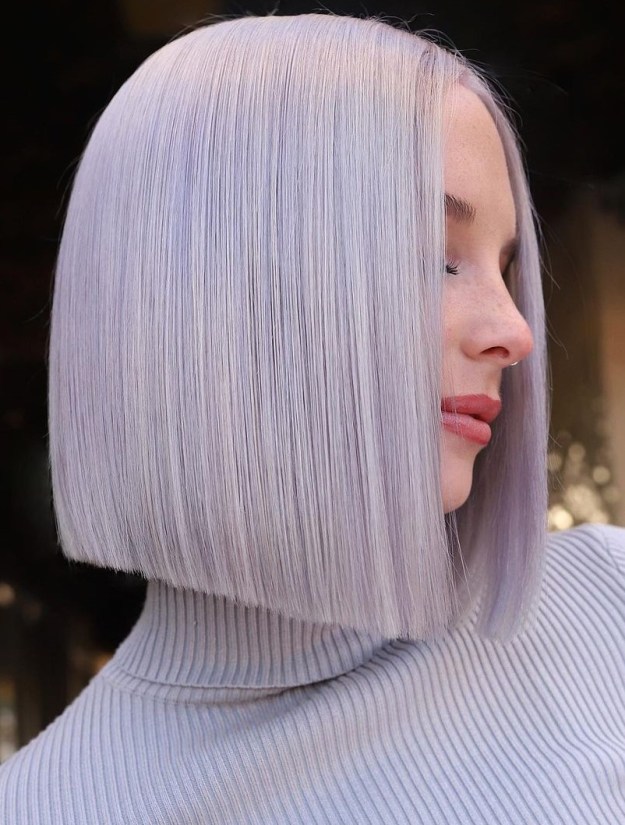 #10: Brunette Hair with Silver Streaks
Adding some silver highlights to your ash brown hair is a great way to create a refined and edgy look. Also, different shades help to visually create texture and dimension in your locks.