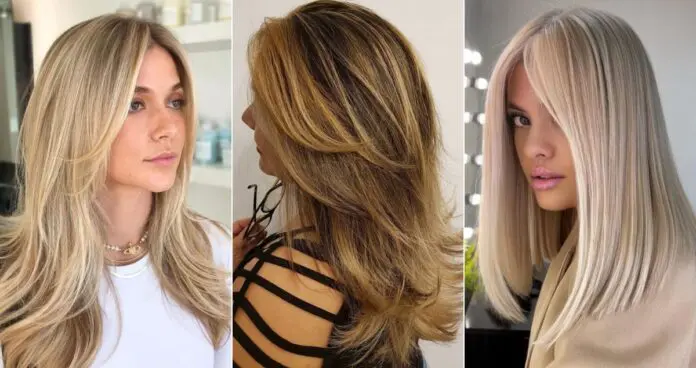 Fine hair is not a problem if you know how to style it. Thin strands can be fine in density or skinny in the width of every hair. Both cases lead to a lack of volume and a limp look. There are efficient ways to enhance the volume of your thin locks. The following hairstyles for long thin hair will give you all the right clues. You will surely find here a couple of inspiring versions that will work for you personally.
Best Hairstyles for Long Fine Hair
It's usually recommended to get a short cut for fine hair. Well, shorter lengths really make your hair look thicker. However, there are also some efficient solutions for longer fine strands such as layering, textured long cuts, dimensional hair colors, wavy styling, and more. Read on to see what hairstyles for fine hair may work best for you!
#1: Long Haircut with Side Bangs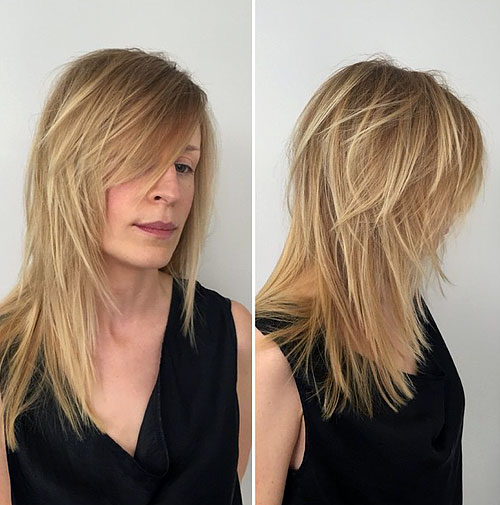 Choppy layers accentuated with very subtle highlights work fabulous for thinner hair. They create the desirable texture and boost the body of your hairstyle, even if you do not do any particular styling. Anyway, blow-drying with a round brush and lifting your locks at the roots is recommended.
#2: Simple Straight Hairstyle with Bangs
Straight hairstyles for thin locks are not a taboo, especially if you've got a layered haircut with bangs. Add very subtle highlights to upgrade the style and rock your straight free-flowing tresses proudly.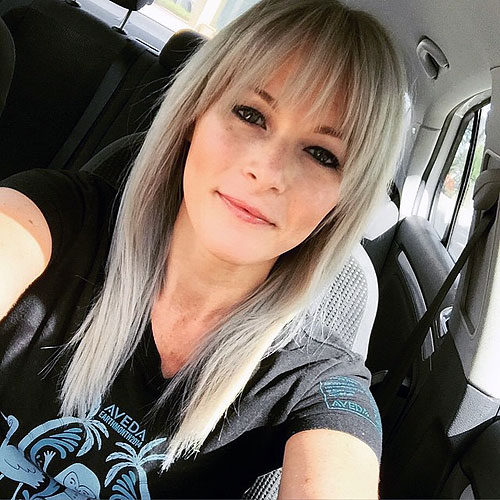 #3: Soft Layers for Ash Blonde Hair
Thin long hair looks fabulous if the haircut and the coloring solution work together. Try this amazing hairstyle for thin hair with soft long layers, underlined with balayage highlighting technique in gorgeous shades of blonde ash. It will create the desirable volume around the crown of your head and add fullness to your tresses. Loose curls will look exceptional on long fine hair.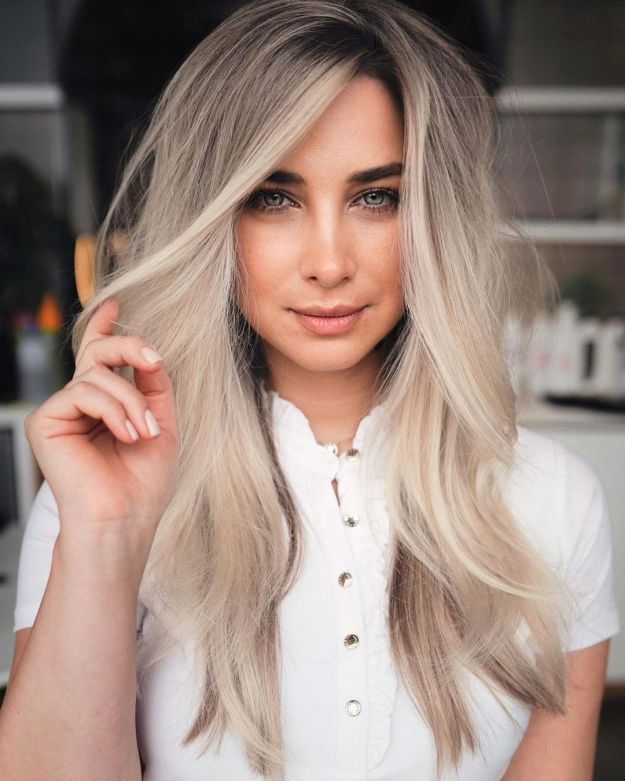 #4: Honey Blonde Long Straight Hair
This is one of the hairstyles for thin hair that plays both on color and texture. Honey blonde with subtle natural-looking highlights works well with a haircut that has a few layers to build a fetching look and give your long hair a desirable dimension. Try applying dry shampoo on the roots for even thicker hair. Backcomb your hair to add volume and life to your long thin hair even weeks after the trim.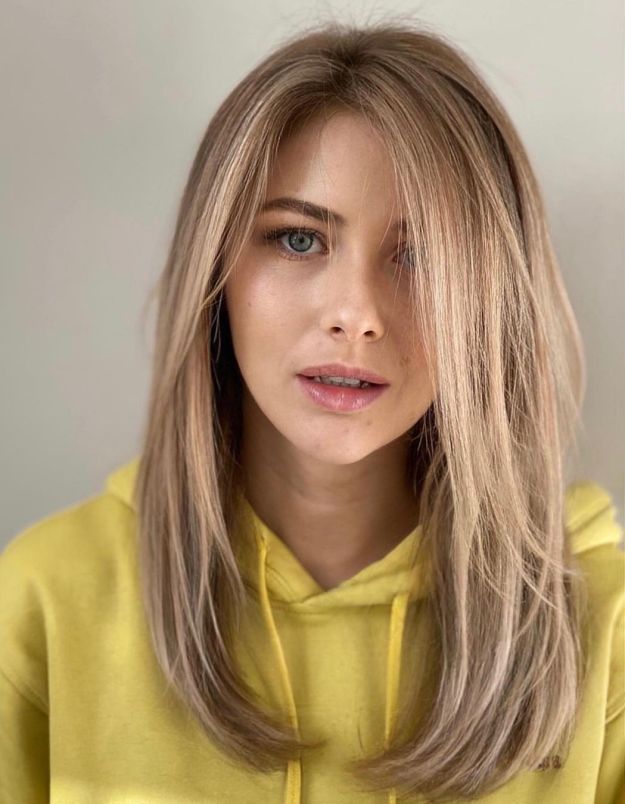 #5: Long Thin Hair with Face Framing Highlights
If you are looking for volumizing haircuts for thin long hair, but you are not ready to sacrifice the length, try feathered layers on the ends starting from your chin down. Together with light warm-toned highlights around your face, they will create volume and dimension. Enjoy your long hair and look fabulous at the same time!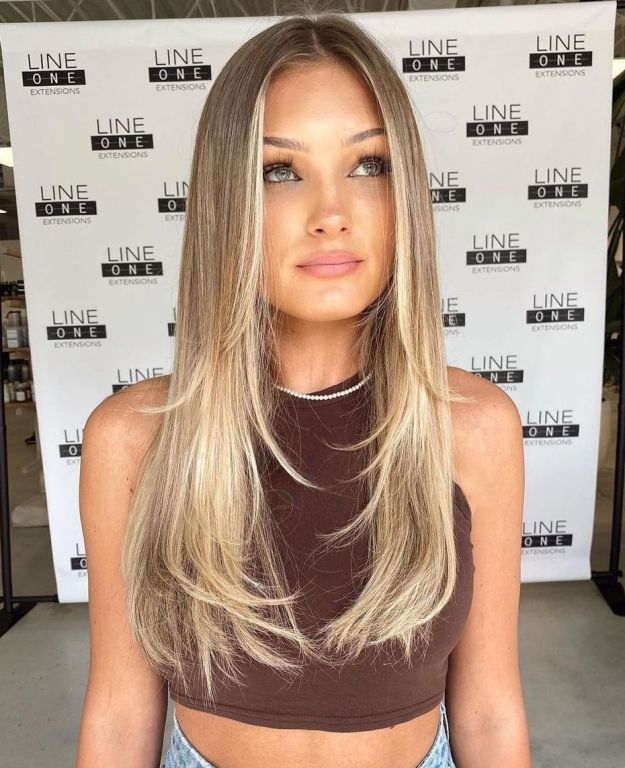 #6: Thin Long Hair with Wispy Bangs
Looking for solutions to make your long thin hair appear more voluminous? Why not give bangs a chance! Wispy bangs like this add substantial volume to the base of the haircut. They also create movement and make your thin long hair full of life. Try pairing them up with blunt-cut ends to create a startling contrast. Long thin hair has never looked so casual and effortless.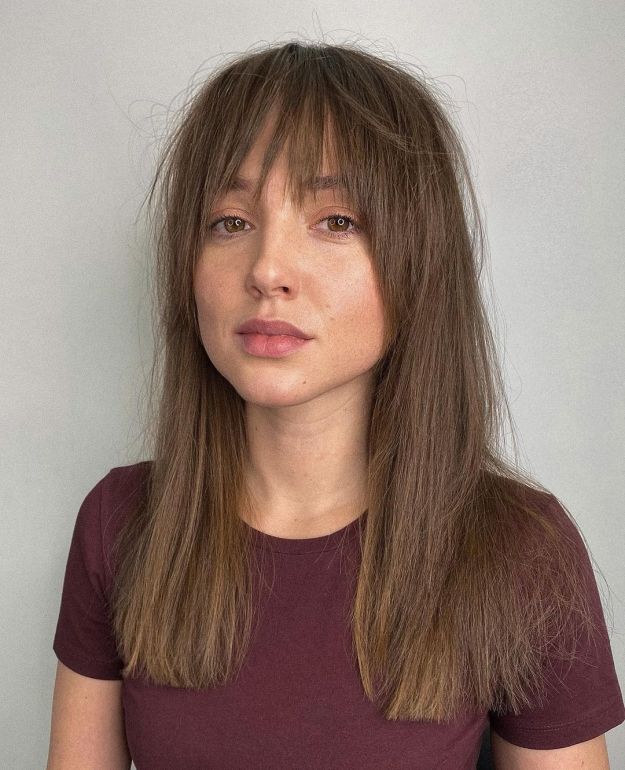 #7: Thin Long Hair with Curtain Bangs
Curtain bangs work exceptionally well with long layers and give you versatile styling options for long hair. Use a texture spray to give your hairstyle grit and volume or simply arrange your hair in an elegant updo pinning your face-framing layers. Voila! Your long thin hair looks as chic as ever.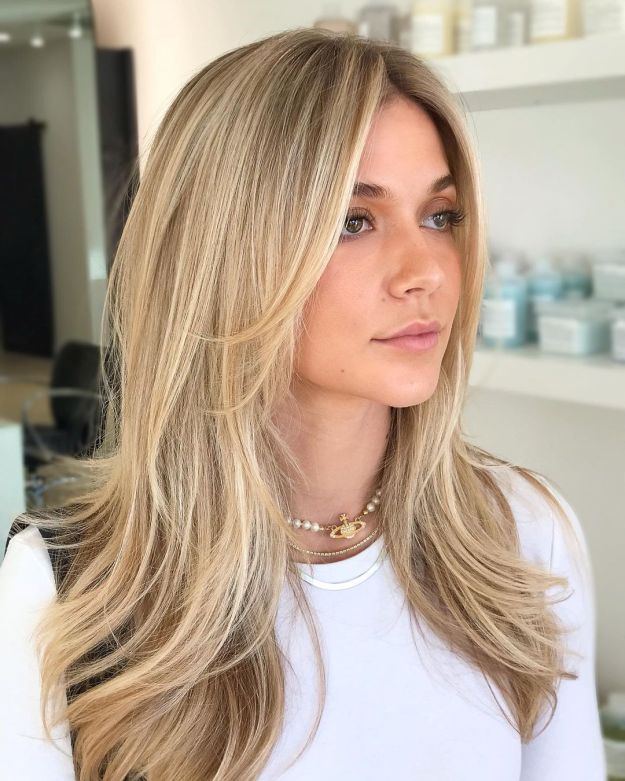 #8: Face-Framing Layers for Thin Hair
Volumizing haircuts for thin long hair can look irresistibly voluptuous. This dazzling haircut for thin hair features bouncy face-framing strands with soft waves. Crisp blonde with shaded roots creates extra volume on thin or fine hair. Flipped ends make your thin hair look as light as a feather. This gorgeous hairstyle is sure to be a scene-stealer everywhere you go.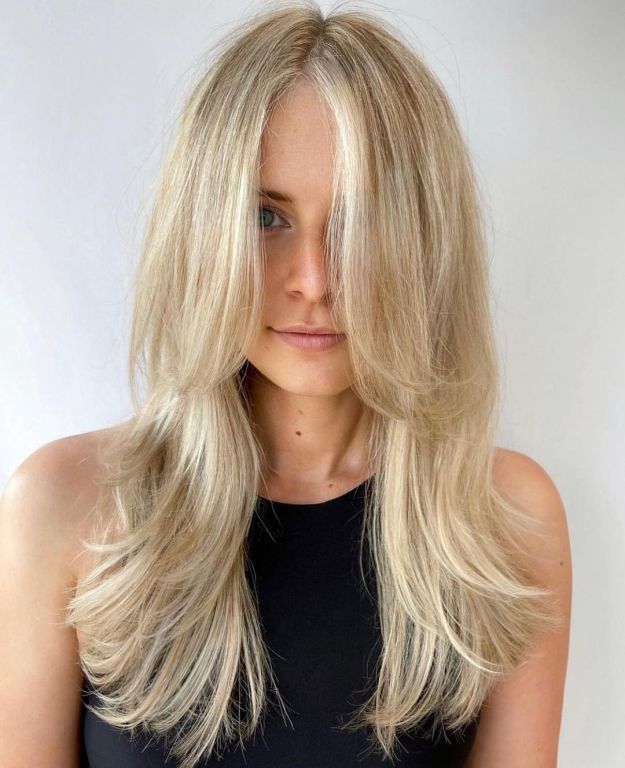 #9: Beach Waves Highlights for Long Thin Hair
Inspired by beach babes, this stunning coiffure offers fullness and body to thin hair. Sun-drenched loose curls look effortless and chic. Lucky for us, they are also low maintenance: a curling iron and a few spritzes of salt spray will do the trick. If you want your beach waves to look even more voluminous, ask your colorist to make your hair roots darker, as if your hair was naturally sun-bleached.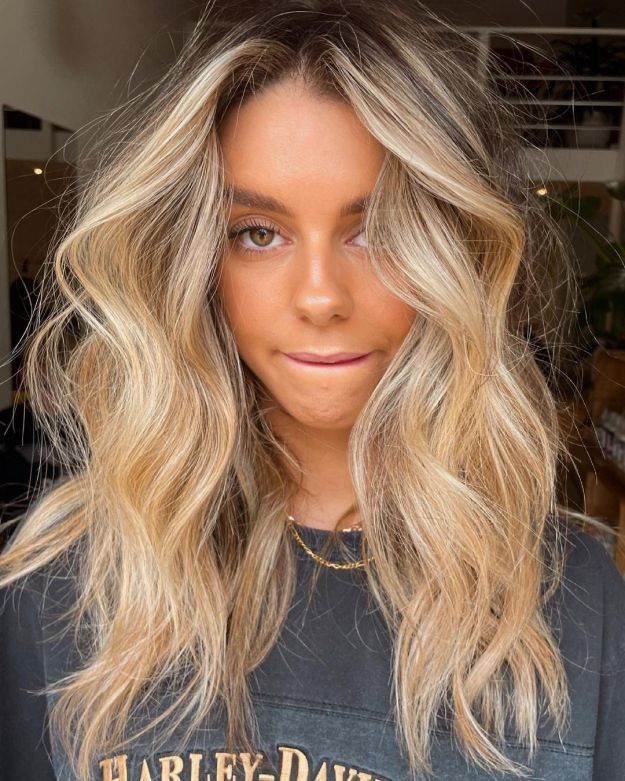 #10: Playful Loose Waves for Thin or Fine Hair
Finer hair, if grown long, may lose some of the volume on top. To add volume and balance your facial features, try light layering from the top down. A layered cut like this resolves the problem of thinning hair and creates a dainty feminine look. Now your long hair looks healthy and vigorous.