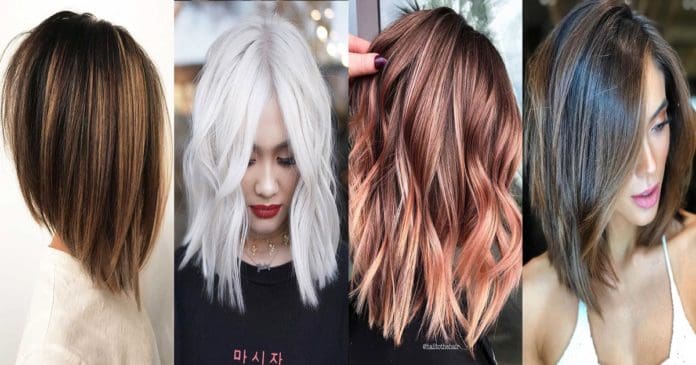 Shoulder length bob is a classy, modern hairstyle that unites all women from all over the world. How? Well, everybody is familiar with it: once you feel like changing your life, you close your eyes and then you see bob in the mirror when you open them. There's nothing surprising. Your haircut is a great change.
As for bob hairstyle, no matter if your short bob has become a shoulder-length one or you cut your long locks to the medium length, there are some things you should discover about this haircut. Let's see why medium bob is the most versatile cut ever: our flattering styling and color ideas will work for every woman.
The Blonde Side Of Medium Bob Hairstyle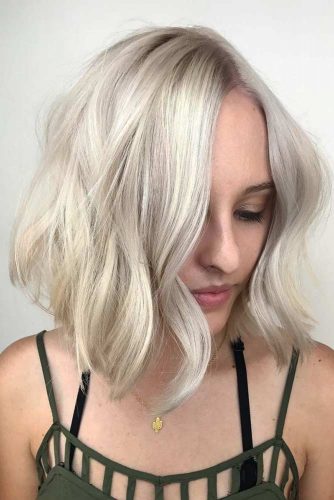 It doesn't matter whatever new place you're going to explore; there's no way you won't meet a girl with blonde hair. There are some things that we call 'classic,' and you know what? This stylish idea combines two nowadays' trends: pale whitish blonde and bob haircut. Want to keep up with the latest fashion ideas? This blonde medium length bob is a must-try.
Shoulder Length Bob With Highlights
Source: ellevangestel via Instagram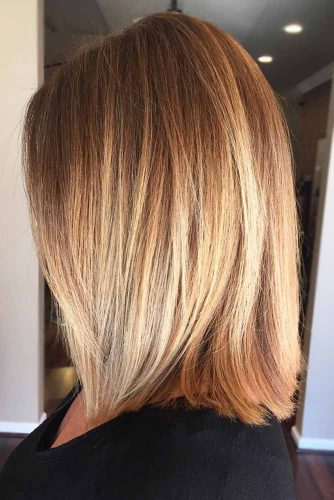 The thing you should know about your medium hair length is that you've got millions of styling options. And the thing every woman should know about bob haircut is that it doesn't care about your hair color at all: it knows how to beautify every shade of the world's color palette. So, it's time for brunettes to diversify their daily looks with these exceptional blonde highlights. Some movement in your shoulder length bob won't hurt, right?
Lovely Wavy Lob
Source: southmarksouth via Instagram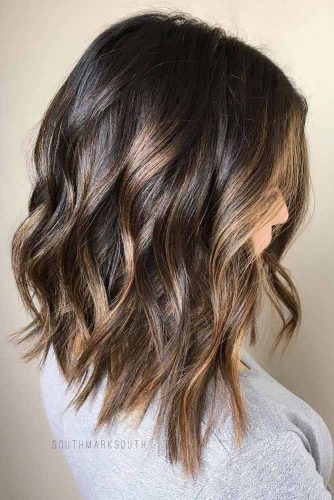 If you're one of those indecisive girls, who want to change something in their style but hesitates to take the first step, just look at this picture! Long hair is certainly beautiful, but this length is far more lively than any other. It seems like once you have a look at these soft waves, you will float away with them. You can get such gorgeous, dynamic waves with the help of curling iron. Trust us, cutting your hair short is an extreme change, cutting your hair to shoulder length is a practical decision.
Loose Waves + Ombre Hair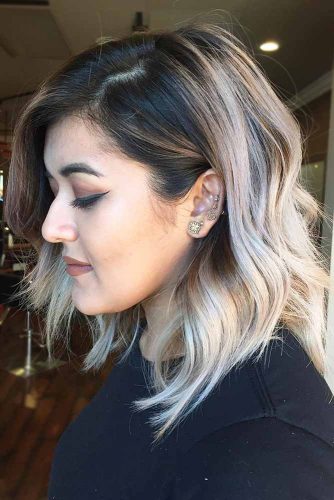 Don't panic if you come across a bob haircut on medium hair length that is called 'long bob'. Actually, they're the same things. The truth is, this cut is initially meant for short hair, so it's longer version is a shoulder-length bob. How about you to add some dramatic color transition to your hair? This visible graduation from dark roots to wheat blonde wavy hair is something you should try right now!
Inverted Bob Idea For Brunettes
Source: glamiris via Instagram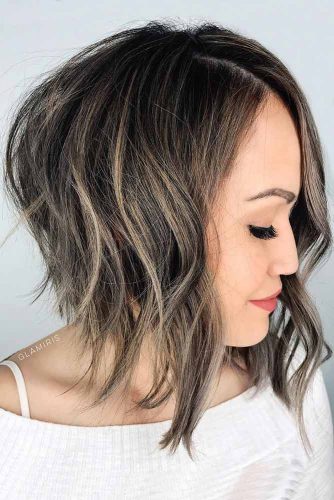 Wavy, voluminous A-line bob on brown hair, who could ask for more? Remember how many times a day you complain about the lack of volume in your hair? Our advice is to forget about this number once and for all, as your locks just need a right cut. A-line bob will teach you what the real volume is, and this pic will show you how brunettes can sport it in a cute, palish way.
Caramel Highlights On Medium Length Bob
Source: maeipaint via Instagram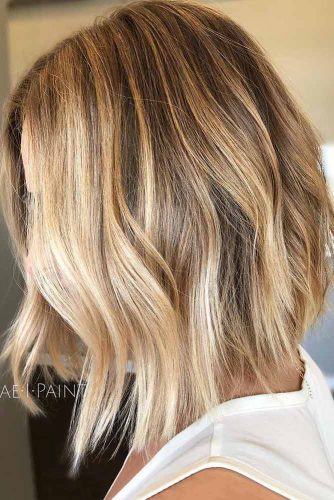 Not only a properly chosen haircut does the talking. You should also play with light and color to get the desired effect. Many women wonder why their hair looks weaker after they cut their long hair. Ladies, fullness can be revived, and a right coloring technique will sort things out! Check out this lovely, full silhouette that caramel highlights bring to this look. How about you to mix the most seductive blonde hues?
Blonde Balayage + Wavy A-Line Bob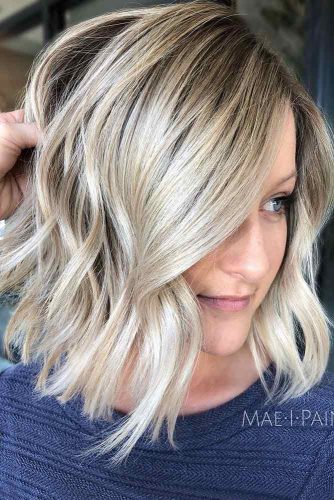 Blonde balayage knows how to embellish wavy shoulder length bob. The color you see in this pic is one of the trendiest coloring ideas of this year: the light ashy blonde shade is not too drastic, yet very attractive. Those who want to add a touch of pale, a bit faded ash, will like this wavy blonde balayage with darker roots.
Pale Peachy Bob
Source: kittycolourist_ via Instagram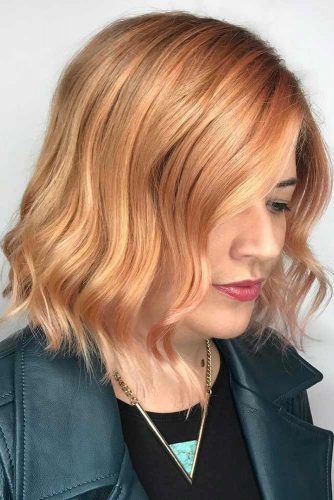 Pale peachy shade ruins all the stereotypes about red hair color! When we think of it, we expect something bright and colorful, and this soft grapefruit-to-peach hue shows how delicate this seductive color can be. This sweet bob cut can suit any girl, as this shade works for any complexion!
Best Bob Idea For Thin Hair
Source: maeipaint via Instagram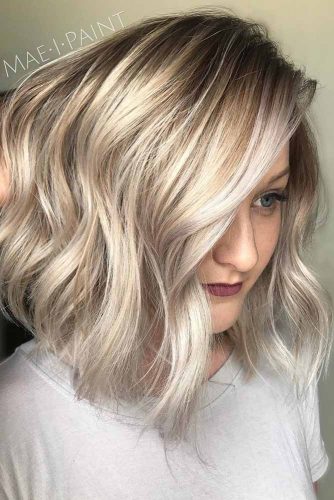 Girls with thin hair think that it's the worst of all the hair types. What if we tell you, that fine hair has even more disadvantages? For example, you don't need to spend hours on brushing out the knots from your locks. Yes, it's all about volume, and it's actually easier for you to achieve it. Once you wave your hair, changing direction of your iron by each lock, you will realize that it's easy to bring fullness, texture, and movement to life.
Medium Length Bob For Thick Hair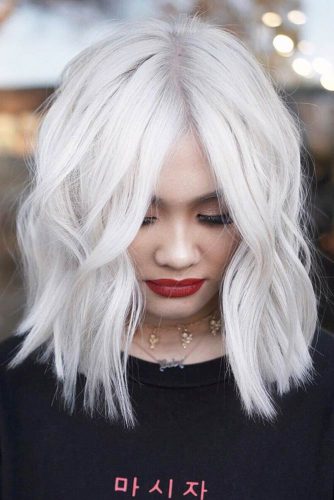 Thick hair tends to say goodbye to volume even more often than thin hair. Your locks are too heavy to keep a naturally voluminous silhouette, as your hair weighs it down. There's a cut that will put an end to this hair trouble: cut it medium length, wave it slightly and enjoy the great return of the so much needed volume.
Side Swept Bangs + Bob Hairstyle
Source: ellevangestel via Instagram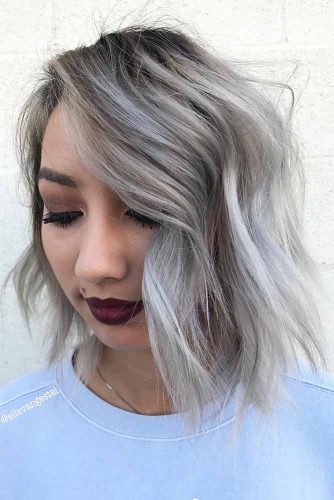 Side swept bangs are your fairy godmother, but this time the magic will last forever. Nothing looks more stylish than an asymmetric silhouette of your hairstyle. Wavy bob is gorgeous, and when it's paired with a face-framing side fringe, it can literally steal the show.
Amazing A-line Bob For Straight Hair
Source: glamiris via Instagram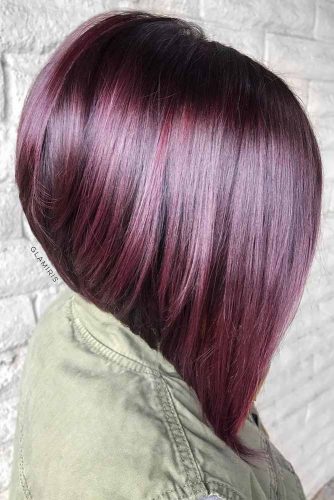 This unbelievably silky shoulder-length bob is here to show you how you can get the most out of your thin and straight hair. As we all know, straight hair tends to look very weak, so fullness is crucial in this case. The graduation of hair lengths creates a visually fuller body of your hair, while the eye-catching hair color enhances its beauty.