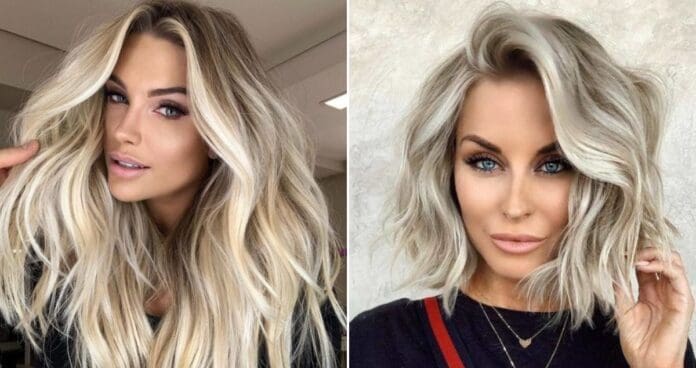 No doubt, every girl wants to try blonde highlights at least once or twice in her life. Thanks to coloring techniques like ombre, balayage, and air-touch, you can live out your wildest dreams without totally changing your hair color. Look through the 32 fresh blonde highlight ideas below to help you choose the direction you want to take with your makeover!
1. Dirty Blonde Roots and Bright Blonde Highlights
This combo adds depth and offers a sophisticated hair color solution that you won't see on every other female. Choose sloppy, loose curls for a beachy look that will last a long time.
2. Dimensional Ash Blonde Highlights
Make a statement with a bold cool shade of blonde. The darker dusty lowlights create the effortless volume we love so much!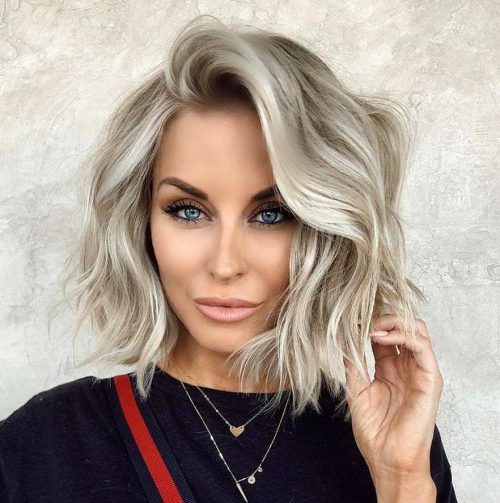 3. Honey Tan Highlights
Isn't it a lovely mix of blonde highlights on blonde hair? The lighter streaks on the stylish beach waves with a warmer honey blonde tone peeking through here and there are too wonderful to pass up.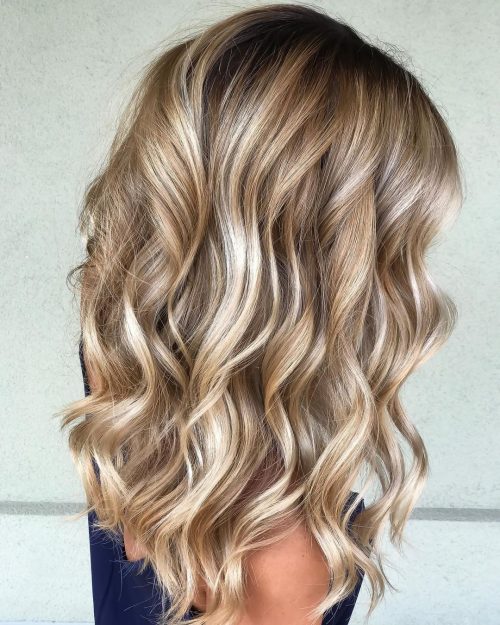 4. Dimensional Blonde Highlights
Such highlights will save you money on touch-ups; simply try low blonde hair highlights and money pieces. These will brighten your look and add it the desired dimension.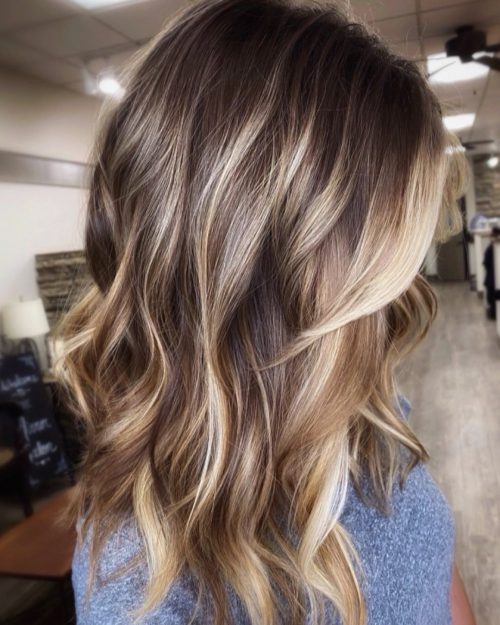 5. Natural-Looking Blonde Highlights
Freshen up your look while getting the most out of your natural hair color with these beautiful highlights. They create an effect of the light gently flowing through your hair strands.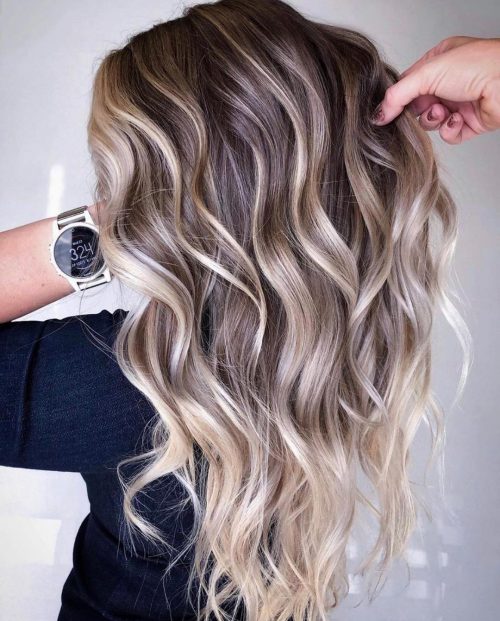 6. Gradient Face-Framing Highlights
More intense in the front and softer in the back, these blonde highlights are your best friends in complementing your beautiful face.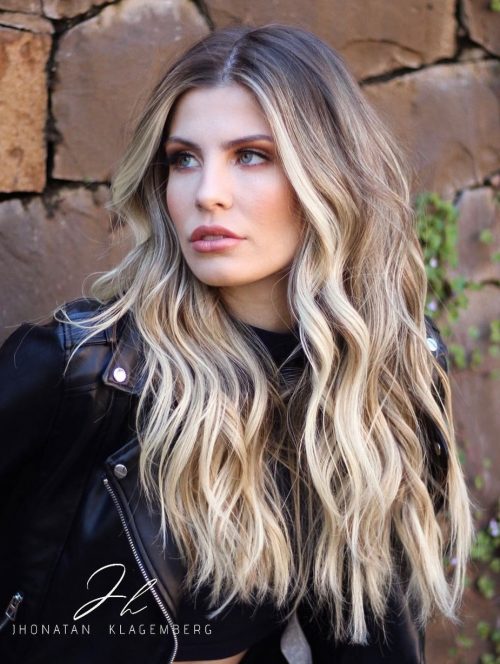 7. Highlights and Lowlights for Blonde Hair
This amazing hair coloring technique creates texture and depth by using different shades of blonde and brown. Combine it with waves or curls for volume and chic.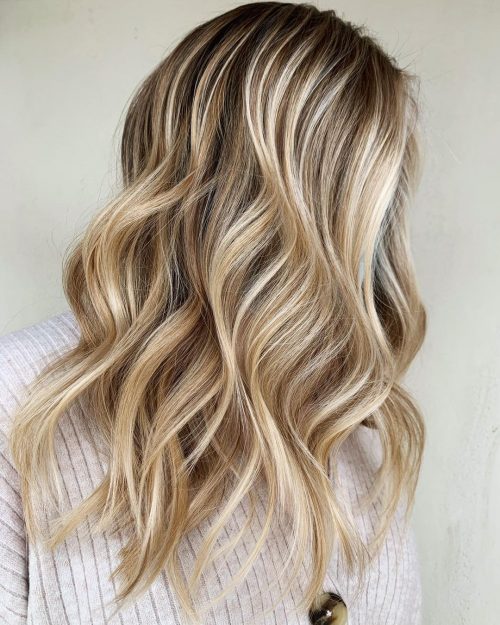 8. Gradient Blond Highlights
From honey to butter to frosty blonde, this hairstyle appears to include the greatest colors you will never get tired of. The style is enhanced with a voluminous blowout and waves.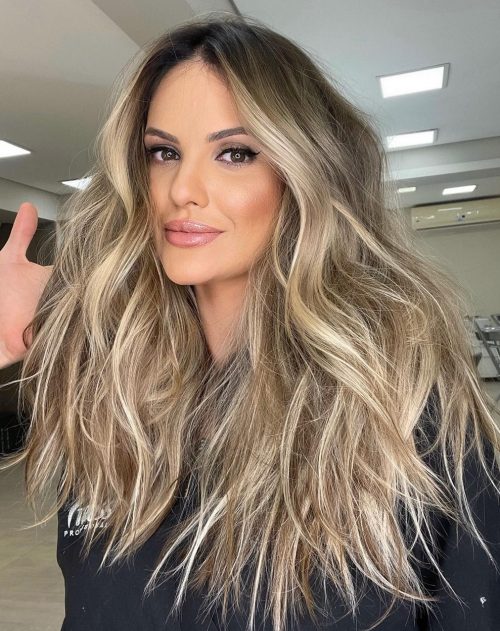 9. Ash Blonde with White
Blond highlights on blond hair are still very in – in all variations. This cool idea would look excellent in a color melt hairstyle with dark roots that transition into ash blonde and champagne blonde.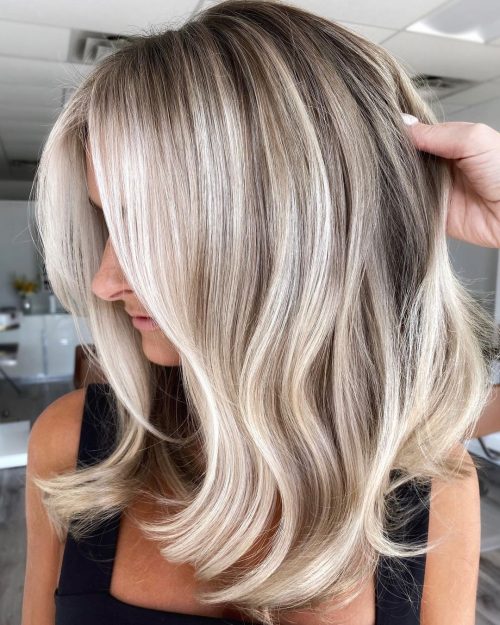 10. Mid-Length Hair with Blonde Highlights
Here's the deal: light blonde highlights look especially gorgeous on mid-length hair due to its tendency to flow and bounce as you walk.