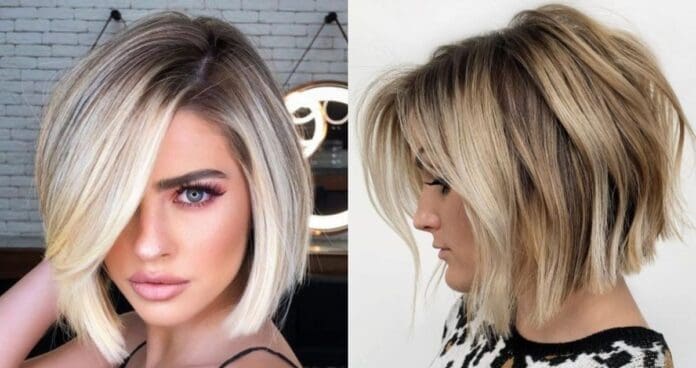 Release your inner 'biker babe' by opting for a blunt cut. The main trend among the haircuts without layers is the blunt cut bob. However, if you are the type of gal who loves your hair long, you can still get those blunt ends – no worries! Luckily, blunt cuts look amazing on all hair textures and lengths.
You just have to find the right style for you. Think if you want a one-length look or one of those cute angled cuts that are longer in the front and shorter in the back. To see these and other marvelous styles, check our curated list of blunt cuts below!
1. Blunt Pixie Bob
We love the texture in this bob because it adds the perfectly imperfect touch inherent to the trendiest cuts of today. Blunt cuts tend to be more universal than layered chops. You decide which one is more appealing to you.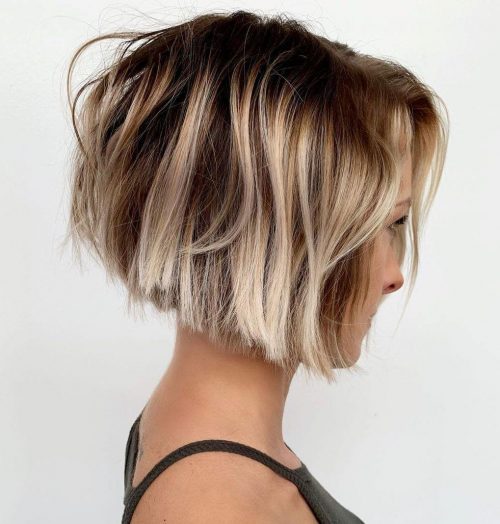 2. Neck-Length Blunt Bob
Stylists refer to these new trendy piecey no-layer haircuts as 'soft blunt cuts', and they are really chic. No wonder why women love this trend so much. It looks feminine, professional, and flirty at the same time.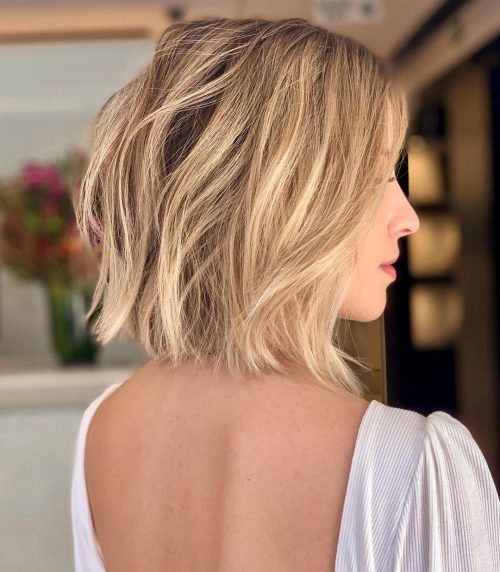 3. Side Parted Short Blunt Bob
A style that looks amazing on all women but especially the ones with thinner hair. Just check how much volume you may have with such a basic cut.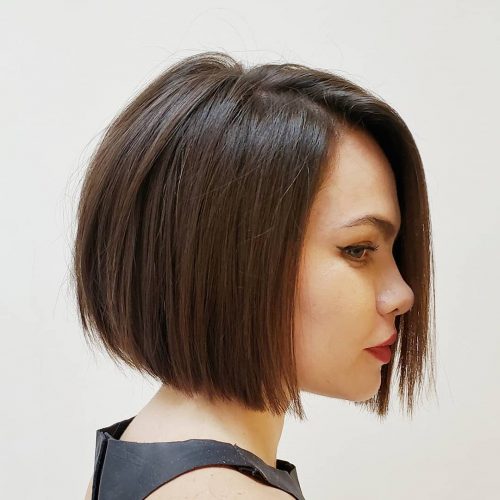 4. Chin-Length Blunt Bob
We love this bob because it hits the jawline and creates a crisp bottom and an edgy overall look. You can style it straight or wavy for 2nd-day hair.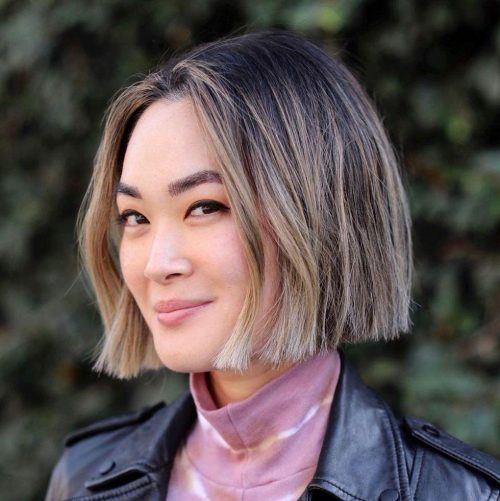 5. Blunt Bob with Side-Swept Bangs
Show the world your romantic side with a blunt cut and side-swept bangs! Classy and vibrant, this hairstyle is a perfect match for any hair color and hair texture.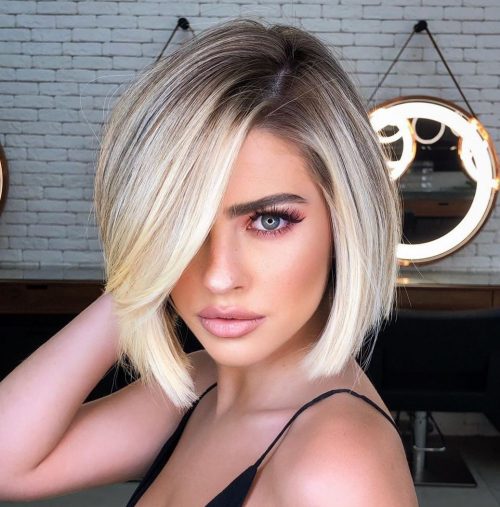 6. Blunt Bob with Bangs
A blunt-cut bob with curtain bangs is a gorgeous option for ladies with straight hair. This style looks sleek and elegant and is a perfect fit for any occasion – festive or casual.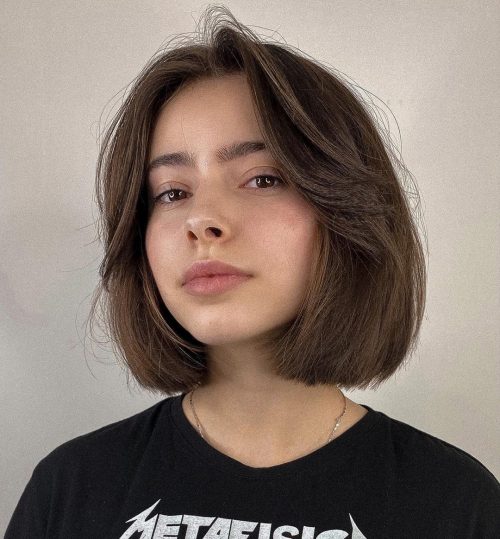 7. Short Blunt Bob with Waves
Don't be afraid to show off your long neck and beautiful beach waves! Add some stunning blonde highlights and tease the back to make your hair look more voluminous.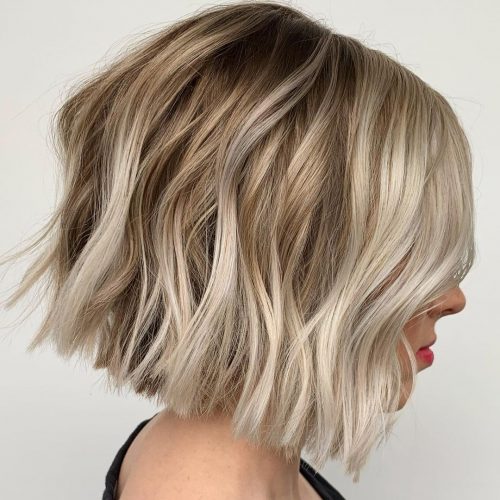 8. Side-Parted Blunt Cut Bob Hairstyle
Blonde girls attract much attention at any season: be it the warmest months, or the fall when the bright colors of summer are fading. Part your hair on the side for a more elegant look and refresh it by adding a few waves.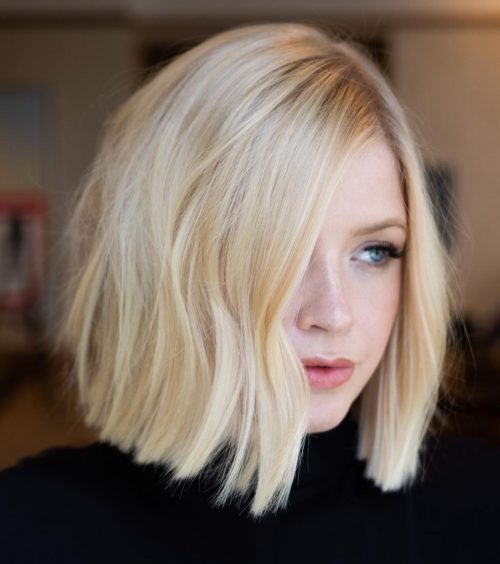 9. One-Length Blunt Haircut
Bob haircuts are elegant, chic, and are now trending in Hollywood. Such a hairstyle can work almost on anyone, except for the ladies with round faces. Add partial highlights for a stunning effect.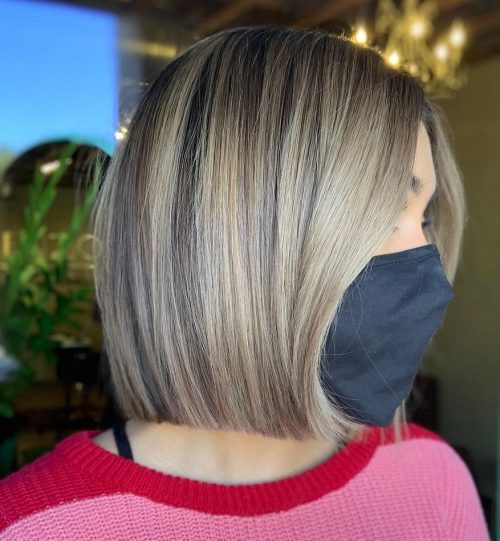 10. Short Blunt Wavy Bob
The shorter the bob, the more volume you'll have and this style proves it! We love how thick and luscious her hair looks because of the right cut, coloring, and styling.