11. Lash Grazing Bangs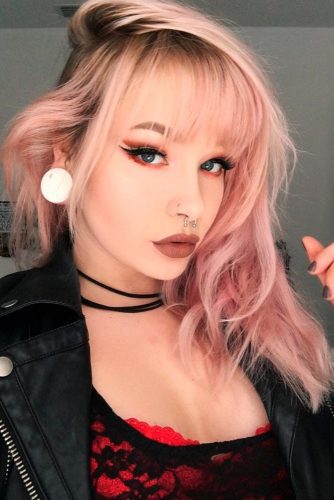 Bangs that gracefully graze your lashes is not only fashionable but ultra-chic and feminine, as well. To style, apply smoothing cream to damp hair and blow dry your hair, starting with the bangs. Then, smooth the ends of your hair only with a straighter and spray with a flexible hold spray.
12. Long Wavy Layers
Source: ginaatkinson via Instagram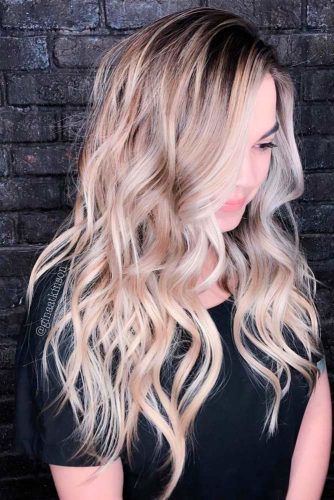 If you want to maintain your curly hair, this look is perfect. Or, if you have slightly wavy to straight hair, but love to curl your tresses, then you can also easily achieve this gorgeous look. The longer layers will allow for total movement and bounce! To style, apply a heat protectant to your hair and blow dry it with a large round brush. Then, starting at the mid shaft and working your way down, curl your hair and allow the curls to cool. Finally use a styling brush to brush your curls and finish with a flexible hold spray.
13. The Same Undulating Layers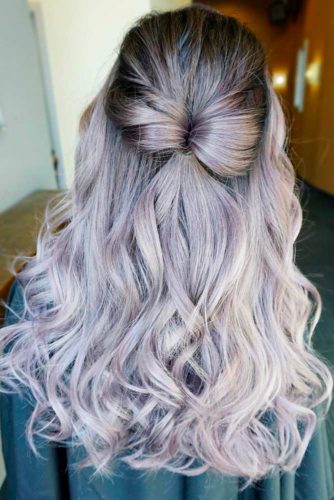 Layers may seem boring at times if you do not know how to style them correctly. What is more, a rightly chosen shade changes the look dramatically. Just look at this moon-lit silver layered waves, would you be able to resist something like that?
14. Choppy Section
Source: lisasatornhair via Instagram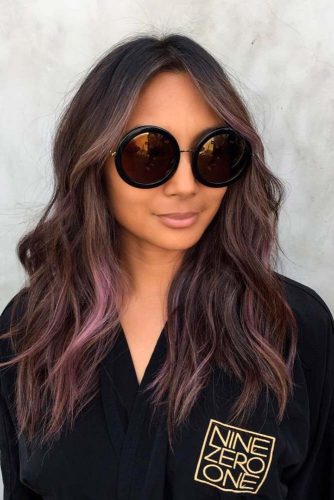 There is nothing better to save the youthful look than a nice medium, choppy 'do. To keep that look fresh, go for some dusty rose highlights altogether with light waves. Fantastic, isn't it?
15. Long Twirled Bob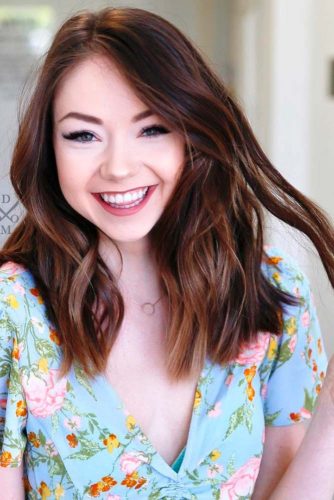 A long bob is something that any fun and easy-going lady needs. Just look at this silky combination of shades and textures, it simply can't leave you indifferent!
16. Sassy Layers
Source: emmachenartistry via Instagram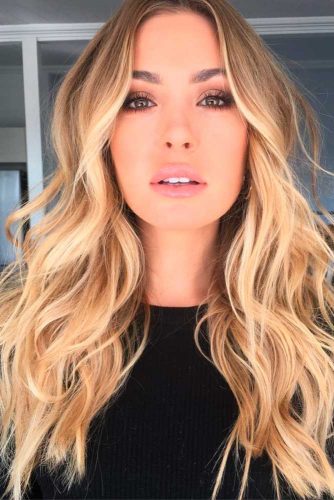 These days, a natural look is what everyone aims for. When it comes to your hair, only beach waves in a combination with soft, warm blonde shades are able to grant you that desired look, wouldn't you agree?
17. Long Tousled Layers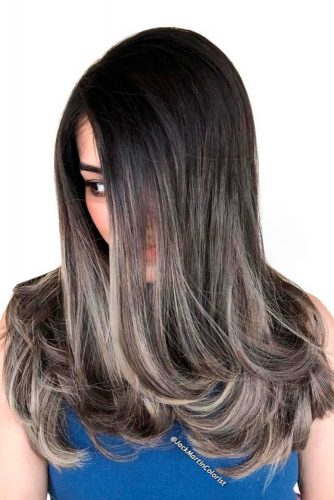 Tousled layers are simply amazing for those of you who want to get out of bed with the perfect 'do. All you need is just a bit of hairspray and your fingers to fix your hair. Sounds tempting!
18. Choppy Layered Lob with Bang
Source: ryabchik.moscow via Instagram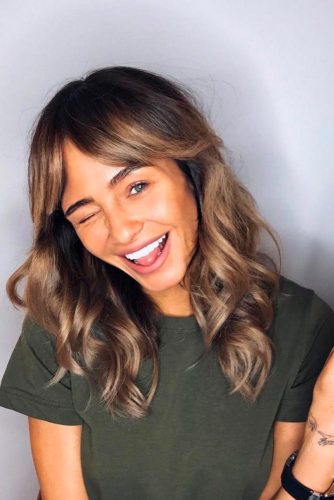 What can you do if your hair is super thick but you want to look not less stylish than anyone else? There is a way out, one look at this choppy layered lob with side bangs will explain what we have in mind.
19. Beach Waves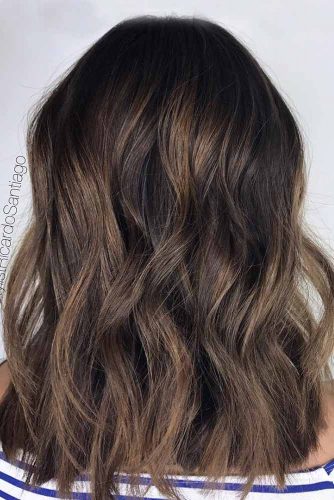 When it comes to medium hair, many ladies prefer beach waves. There is no wonder why, just look how easy and light this hair looks! Amazing!
20. Lacerated Ends
Source: isthatpat via Instagram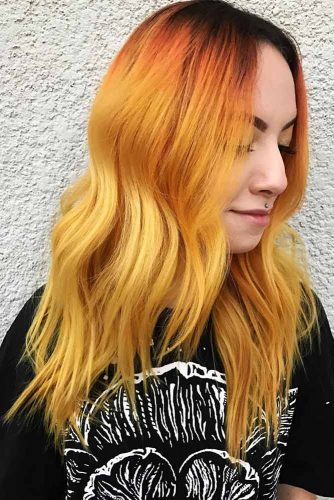 When bright sunny hues are not enough for you, you can outgrow your dark roots a little for the greater effect. Oh, and do not forget about lacerated ends!