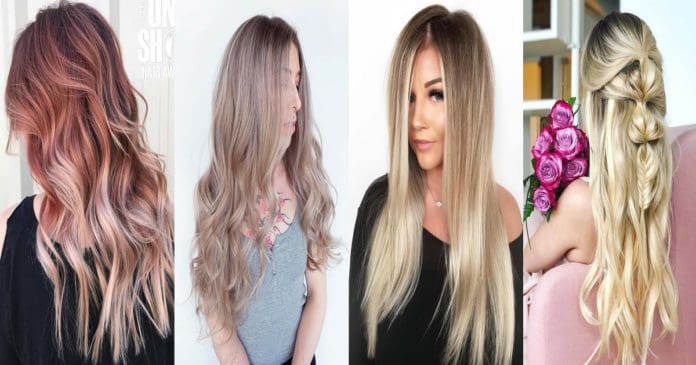 Long haircuts are always in style and so versatile. You may find yourself growing wary of your long hair as you run out of new and fun ways to style it. Also, not everyone can rock longer lengths, but if you are one of those women whose hair texture is appropriate for it, there are plenty of styles available.
Long layered hairstyles allow for a lot of diversity when it comes to styling them. The main thing to remember if you opt for a long haircut is to ask your stylist to make longer layers in the back and smooth layers to softly frame your face. You can add side cut or blunt bangs, whichever you prefer with your long haircuts. A layered cut for long hair will help ease the weight of the length and add volume and texture.
We have composed a list of some of our favorite hairstyles for long hair. Have fun and choose the one that best suits your style and features. Be bold and try something new and daring!
Long Layered Haircut With Balayage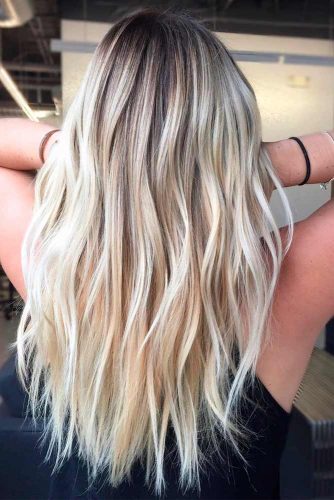 The balayage hair colors are very trendy nowadays. In this pic, you can see the ideal long layered haircut for the ladies who don't want to lose the length of their hair and want to show an illusion of fuller hair. It is the proper haircut for ladies with any skin tone and hair type.
Long Brown Hair With Layers
Source: butterflyloftsalon via Instagram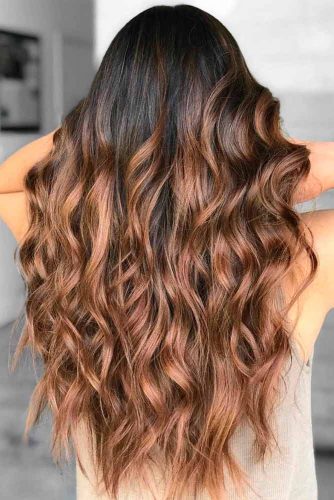 Long wavy hair looks beautiful when highlighted with brown-toned balayage. The blonde hues reflect light better as compared to dark tones. The extended brown hair spiral curls flow down the back, giving a more feminine and stylish look to this glamorous hairstyle. It is ideal for ladies with any skin tone, hair type. Ready to give it a try? It will surely impress you.
Long Layered Hairstyle With Ombre
Source: harttofcolor via Instagram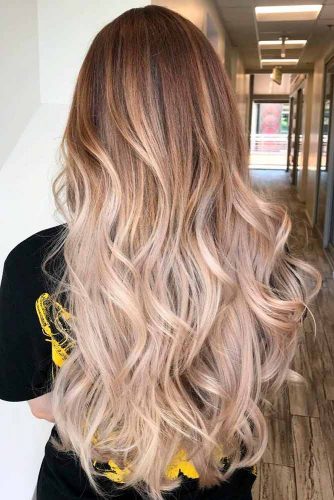 Tan browns that majestically cascade into cool blonde ombre shades are the current trending twist on classic balayage hair. The layered wavy tips enhance the depth and dimension of the hair. You can't get it wrong with this beautiful hairstyle. Besides, it frames your face, perfectly accentuating the facial features.
Messy Layered Hairstyle For Every Day
Source: salsalhair via Instagram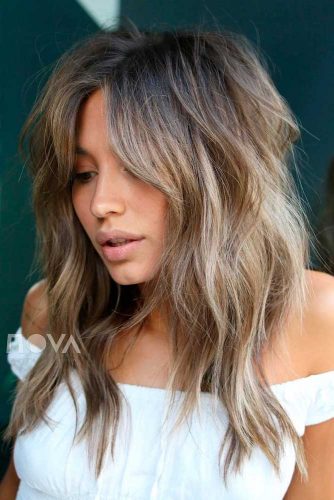 One of the sure-fire ways to make your long hair look attractive is incorporating layers in it. Go for a short, medium or extended layer in the entire length of your long wavy hair. The multiple layers enhance the movement of your hair. Experiment with some messy buns and braids, faux or even shaggy ponytails for messy hairstyles. Beautiful. It is chic and stylish, as well.
Long Layered Hairstyle With Bangs
Source: salsalhair via Instagram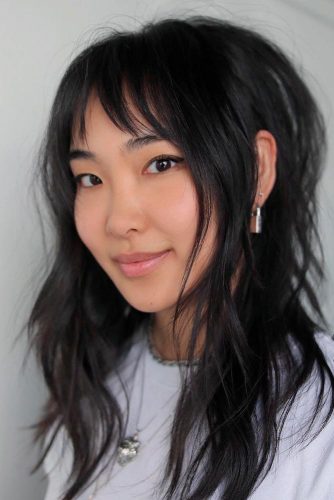 If you are after beautiful hairstyles with bangs, these layers and bangs will give you instant inspiration. They are ideal for both black hair color and thick hair. They frame the face and keep the hair natural-looking throughout the whole day. Finish the look and accentuate the eyes with extended straight bangs. What we love more about this bangs hairstyle is the way it frames the face, enhancing beautiful facial features!
Long Layered Hairstyle With A Rose Gold Color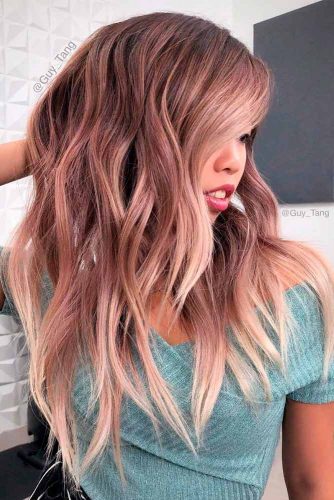 Long layered hairstyles are perfect for long wavy hair. The layers increase the durability of the curls. Remember that when you have heavy hair, the curls may fall flat – an ordeal that can spoil your good hair day. Get long curls with rose gold hair color, using a flat iron. The same outcome can be achieved by sleeping overnight with loose braids. It is such an effortless look.
Layered Haircut For Long Straight Hair With Swoopy Pieces
Source: dylanakendal_stylist via Instagram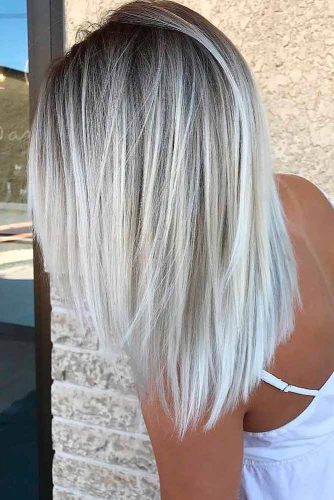 Long balayage hair styles tend to lack texture and structure, so flip the tips, using a flat iron. When you correctly chop the short layers on the long balayage hair, you create a straight hairstyle with enhanced depth and shape. The blonde roots and the honey blonde balayage base also help to boost the volume and structure.
Long Layered Hair With Wavy Ends
Source: evalam_ via Instagram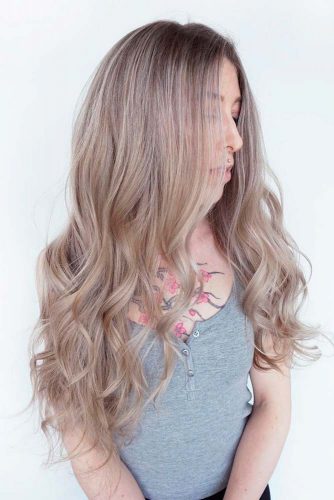 If you are blessed with a lot of hair, this sexy light brown hair color could be a great choice. First, curl your wavy tresses. Make sure the curling directions are alternated so that you avoid the sticking of the curls. Give the hair some time to cool down. Finish the look with holding spray.
Layered Haircut For Long Hair With A Flip
Source: off7thsalon via Instagram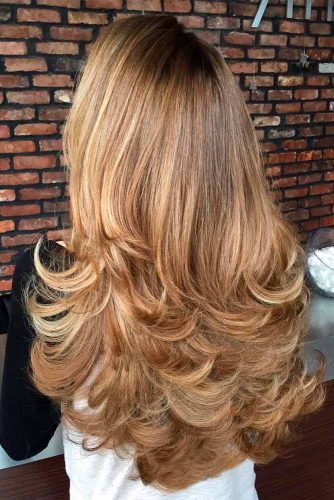 What do you think about the body and bounce of this haircut? It is undoubtedly alluring and sexy. For babes blessed with long hair, layers with highlights of a brown hair color are necessary to increase the durability of waves and curls. The absence of layers makes long hair too heavy and causes the deformation of curls. Maintaining short and medium-length layers reduces some weight and bulk of the hair, keeping the curls light and in a good shape.
Long Blonde and Blue Layered Hair
Source: via Instagram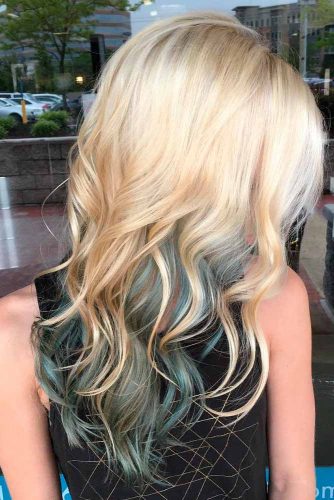 Are you confused whether to pull off blue hair or blonde hair color? Don't worry, with the layered hair and the modern coloring techniques you can wear both looks.
Natural Blonde Hair With Layers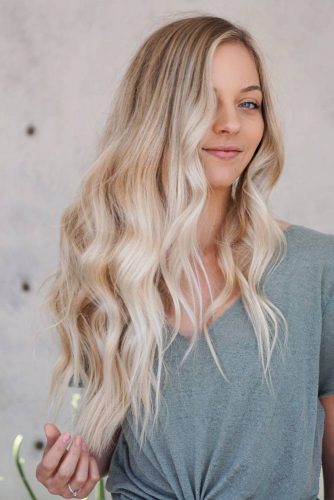 There are times when it is challenging to say goodbye to your natural locks, and there is nothing wrong with it since natural looks are in trend these days. However, a beautiful layered cut together with some blonde highlighting will only enhance your natural beauty and will take it to the next level.