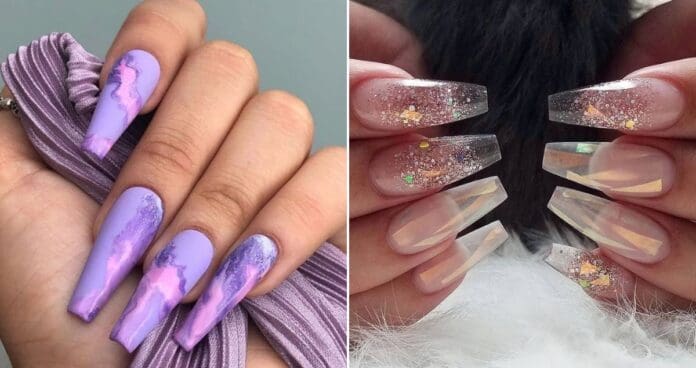 Coffin nails are the perfect shape for your next manicure. They are loved by celebrities and style icons and are a fantastic option for those who want stunning nails that are versatile and modern. The shape can be created with natural nails or acrylic and this style looks great on short or long nails. The shape is more durable than stilettos and has a very feminine look. But perhaps the most attractive thing about this is that they lend themselves well to coloring and manicure. There are so many fantastic options out there and we've rounded up the best options to try.
1. Short Coffin Nails
Coffin nails can be either short or long. So, even if your claws look more like those of a kitten than a big cat, you can still use this stylish trend. Of course, you'll want your nails to extend a little beyond your fingertips so you can create the tapered shape properly.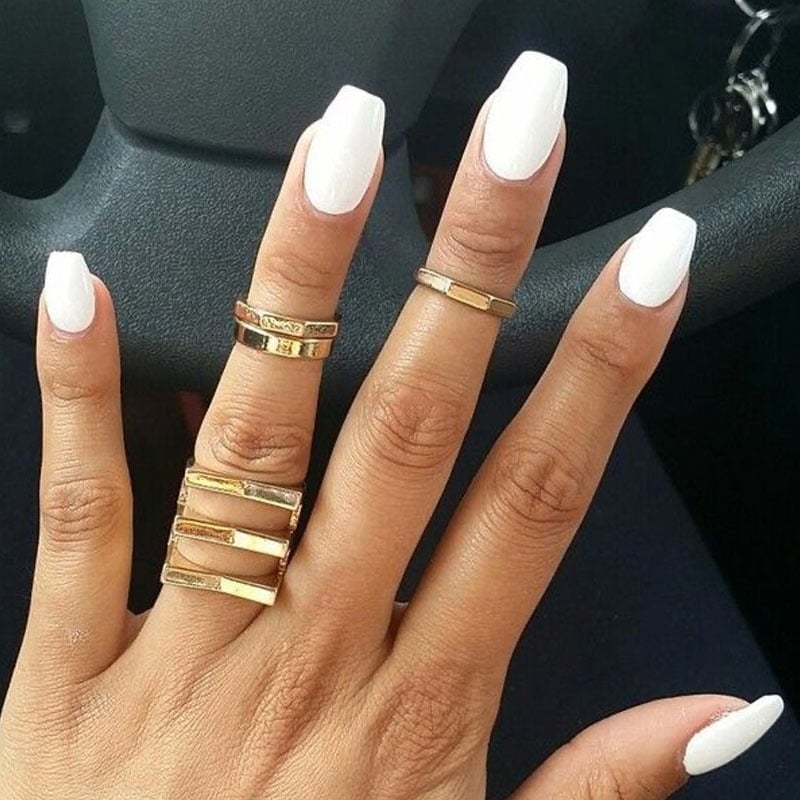 2. Long Coffin Nails
Long nails are bold and stylish. Unlike other styles such as the almond-shaped design, coffin-shaped nails have a flat tip, giving them a bright and edgy look. To create the shape with your nails, file the edges towards the center. Then cut off the ends.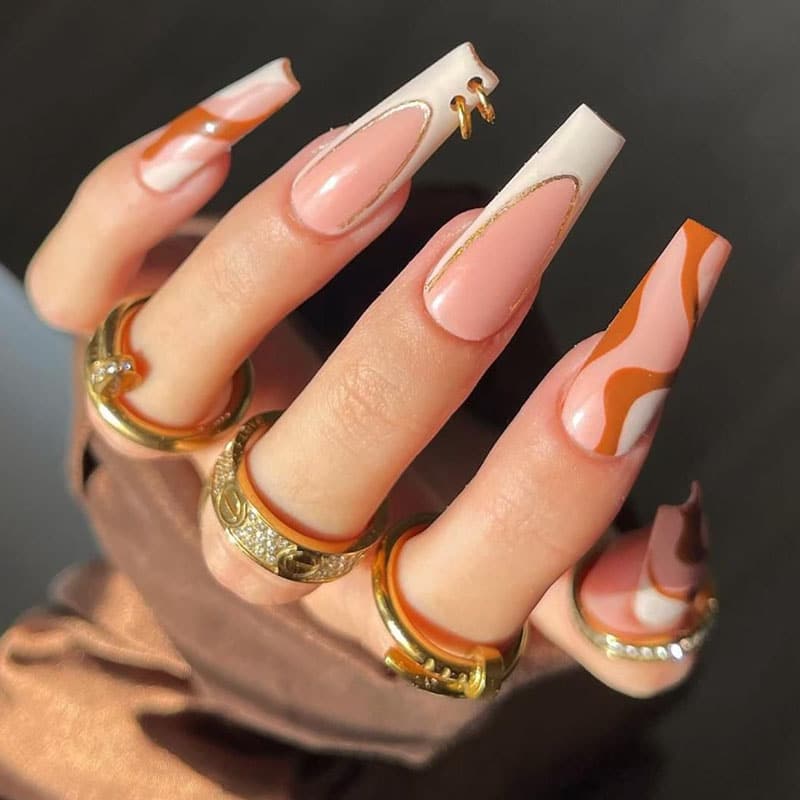 3. White Coffin Nails
White can be a vibrant color, especially when paired with coffin nails. To achieve a sheer finish on your nails, simply choose between a glossy finish for a classic luxurious look or a matte finish for a modern and stylish look.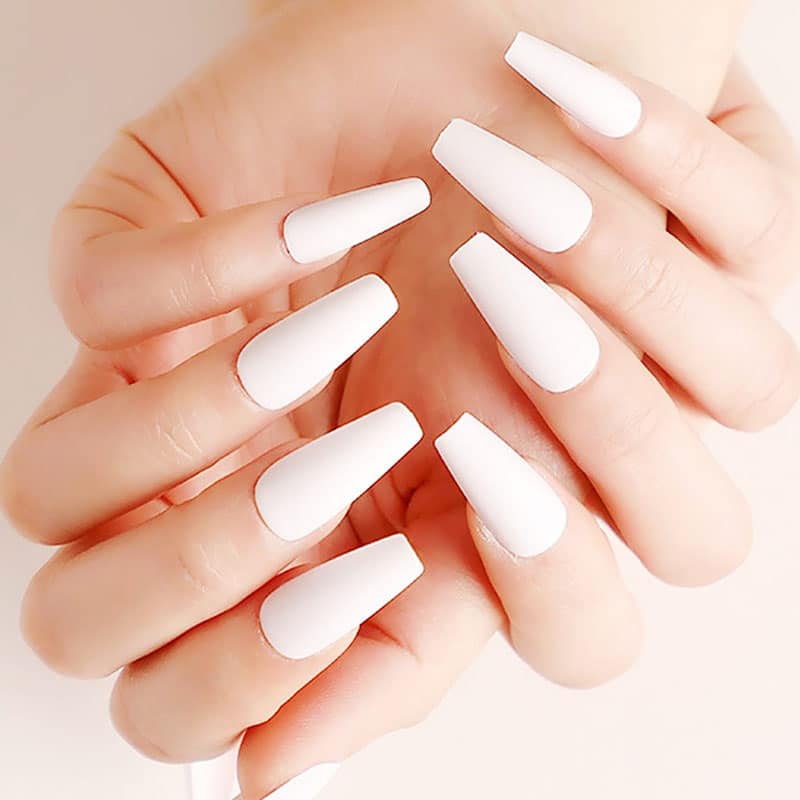 4. Nude Coffin Nails
For those who want their coffin nails to look sophisticated and chic, nude is a great choice. Subtle yet very stylish, the muted shade is a fantastic option for office wear and formal occasions.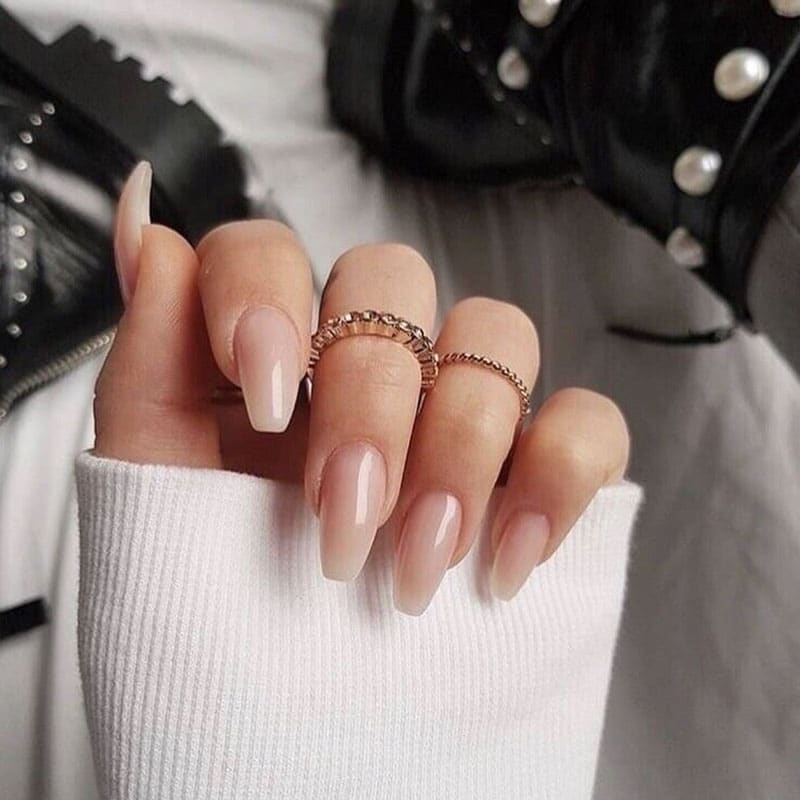 5. Coffin Shaped Acrylic Nails
Can't grow your nails long enough to wear your coffin shape in style? Don't panic just yet. You can always rely on a set of acrylic nails to get the enviable length you desire.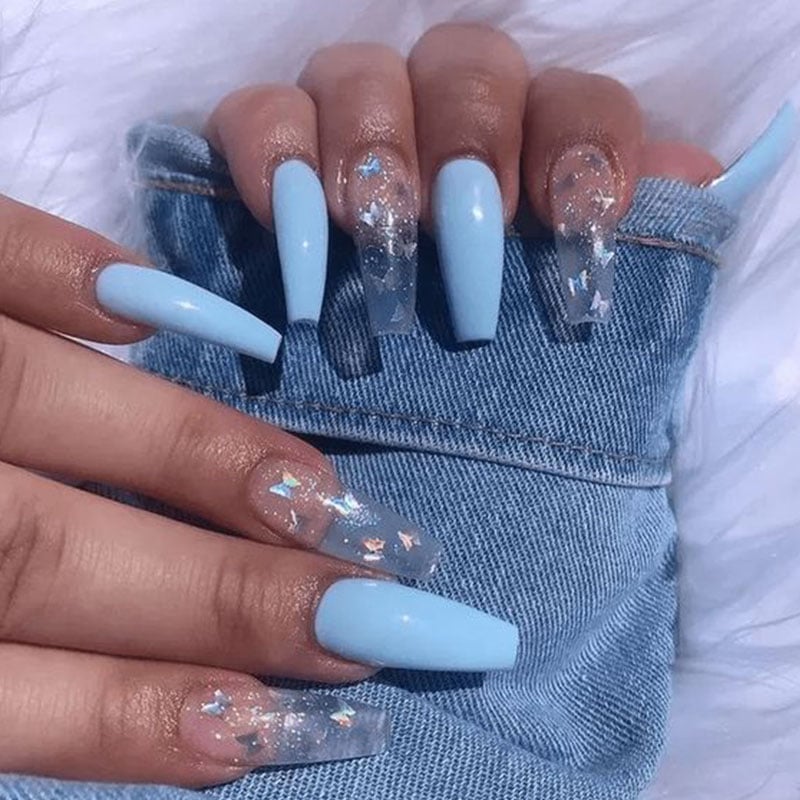 6. 3D Coffin Nails
You can decorate coffin nails in many ways, including 3D designs. These artistic designs add an extra dimension to your nails and are seriously eye-catching. All you have to do is decide on your ideal look. Perhaps these are gems, rivets, or even flowers.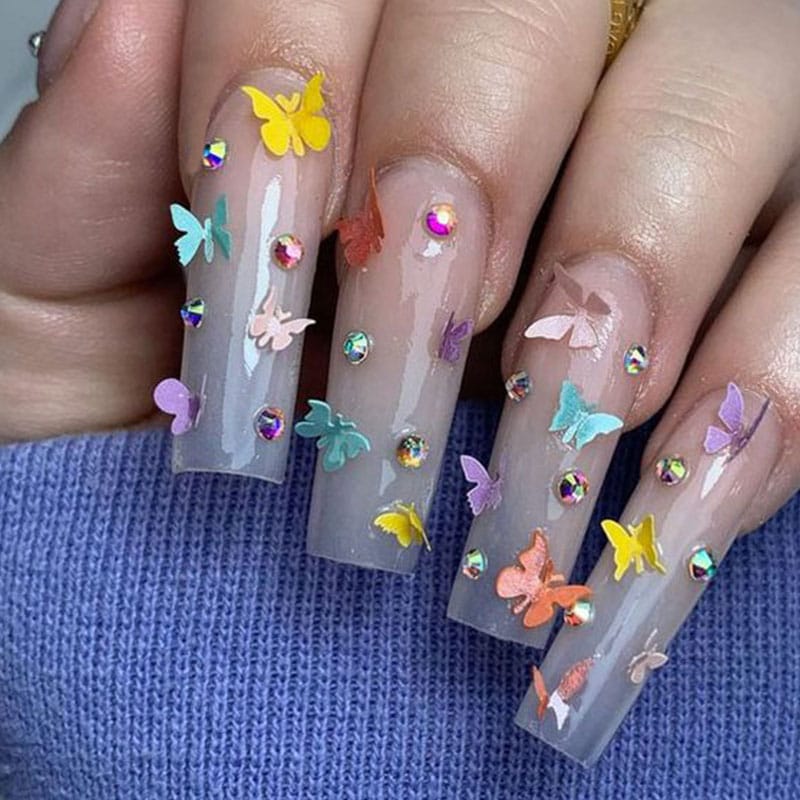 7. Matte Coffin Nails
If you want your fingers to look modern and trendy, you can't go wrong with matte nails. While shades of nude, pink, and white are all fantastic options, fiery red is the best choice for evening events.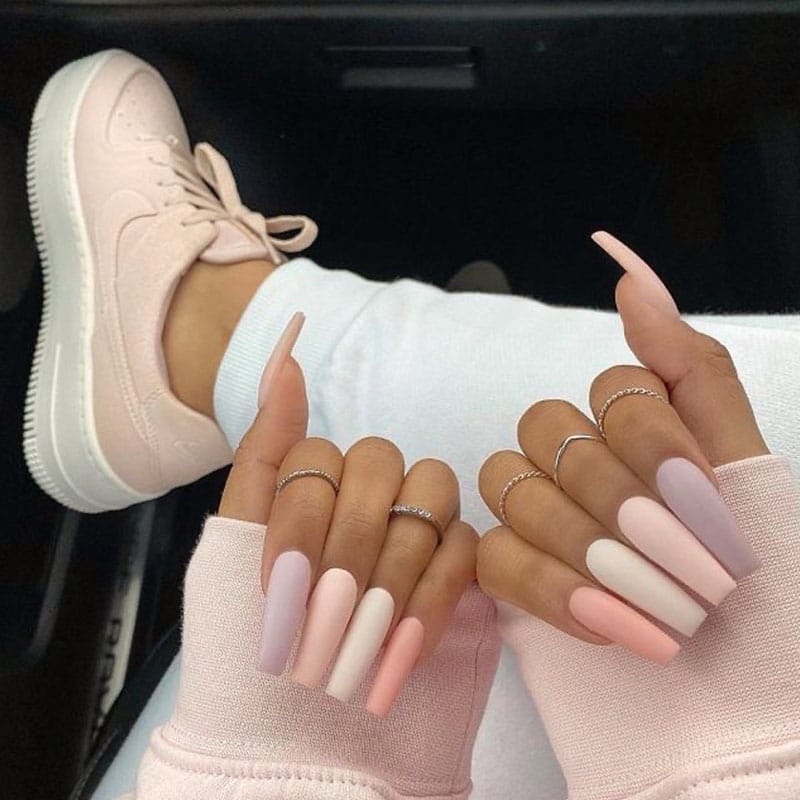 8. Transparent Coffin Nail Design
When it comes to creating vibrant nail designs, sometimes less is more. So, before you cover all your nails with polish, consider opting for a classy sheer design. To create this look, simply stick the strip on your nails before painting them. Then, when the polish is dry, peel off the tape to reveal a chic negative space design. alternatively, opt for a simple clear look by covering all nails with clear or translucent polish.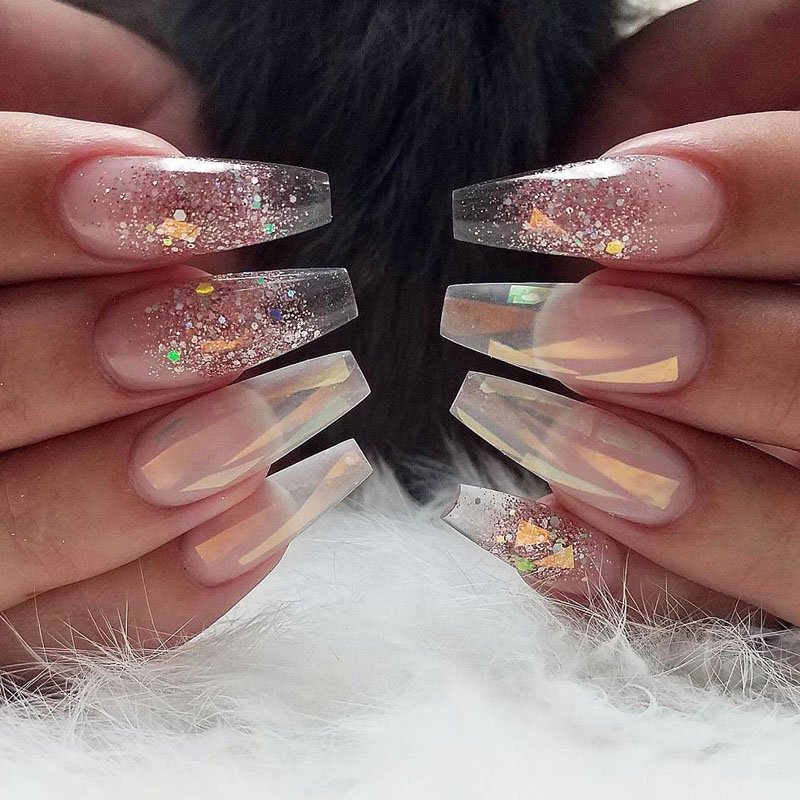 9. Cute Coffin Shape Nails
One of the great things about coffin nails is that you can try on a lot of cute designs on them. But how do you choose where to start? Well, why not start with lovely mint green and nude look? If you're feeling creative, you can also play with negative space, striped ribbon, and glittery accents.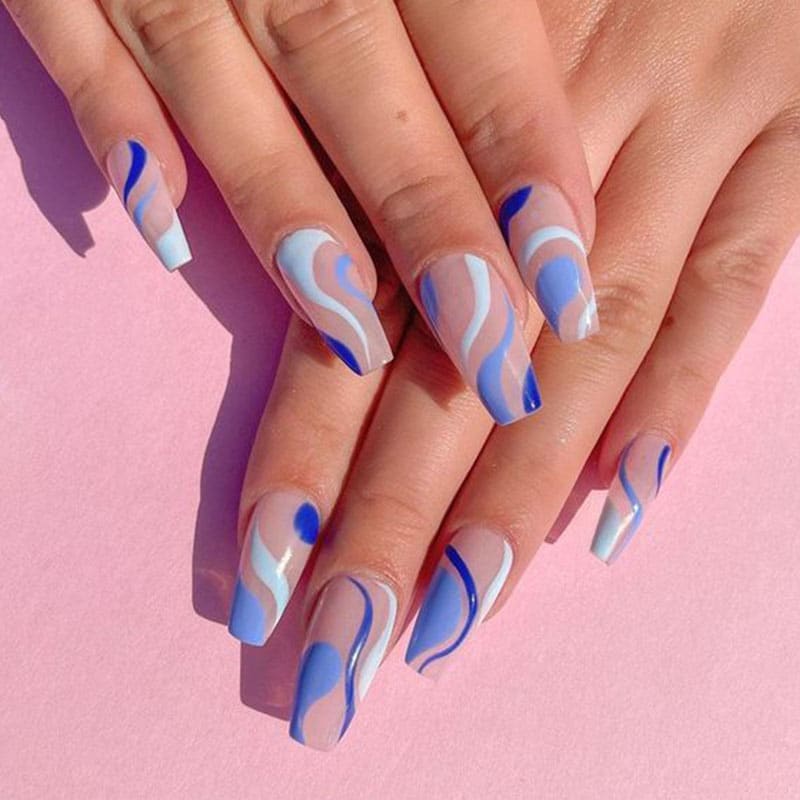 10. Coffin Shaped Accent Nails
Accent nails are a great option to add excitement to your fingers without going overboard. For simple accent nails, try painting one nail on each hand in a color that contrasts with the rest of your fingers. For a bolder accent, consider something more detailed like stripes, a three-dimensional pattern, or a lacy look.