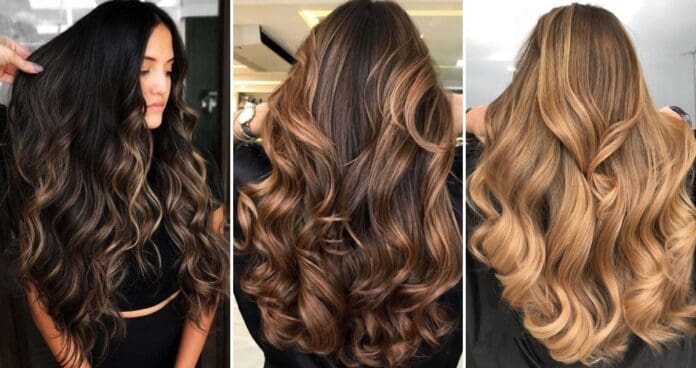 If you are looking for a gorgeous way to update your hair and experiment with your color, you need to try caramel. Caramel is a warm hue that can be added to the hair in various ways. It is incredibly versatile, letting you experiment with the color to find the shade that best suits your preference. Caramel complements those with warm and neutral skin tones and dark eyes and is a relatively low-maintenance shade. Add caramel to your hair to lighten it and brighten your appearance, or use it to create contrast. Caramel is also fantastic for women of all ages because it is not harsh and can look very natural.
What Color is Caramel Hair?
Caramel hair color is a brilliant blend of blonde and brown, although this warm hue has many variations. It can be lighter or darker, have a gorgeous golden appearance, or include undertones of red or orange. The appeal is the color's versatility. It can be added to the hair in various ways, including subtle approaches like balayage and babylights or for a more noticeable finish with the ombre coloring technique.
Caramel Hair Colors
1. Caramel Light Brown Hair Color
The best thing about caramel hair color is its versatility, and it comes in several variations, with some focusing on a darker hue while others are lighter. In general, caramel is a blend of blonde and brunette tones, creating a rich, warm color that can be incredibly flattering on most women, and complements those with warm or neutral undertones. If you have naturally darker hair, opting for a caramel light brown color is an excellent choice as it will be less maintenance than lighter caramel colors.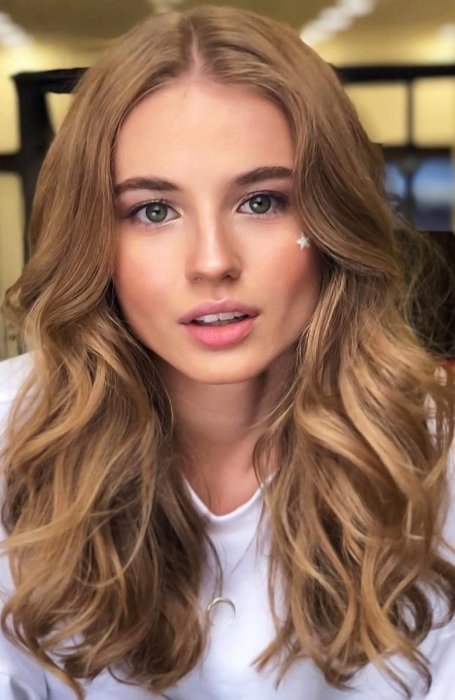 2. Light Caramel Hair Color
If you are looking for a gorgeous, natural-looking color that will give you an instant makeover, consider caramel hair color. It is a brilliant blend of blonde and brown tones, but there are many variations, making this one of the most versatile colors that can be adapted to suit your complexion. Light caramel is for those who want their hair to appear closer to blonde but still have depth and dimension. The hue can be added to the hair in several ways, including adding it as lowlights to a blonde base color.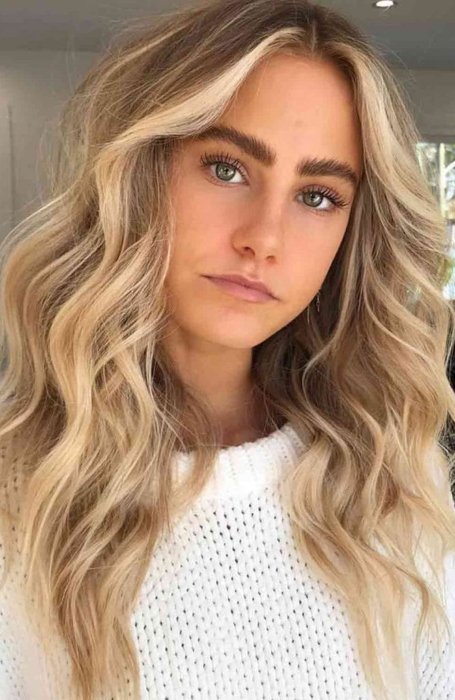 3. Caramel Blonde Hair Color
Caramel blonde hair color has more blonde tones than brown and is a gorgeous color for those who want a rich blonde hue. This shade can be added to the hair in several ways; on darker hair, opting for subtle highlights around the face will create a face-framing effect that can be incredibly flattering. You could also opt to color your entire head with a caramel blonde if you have a light base tone.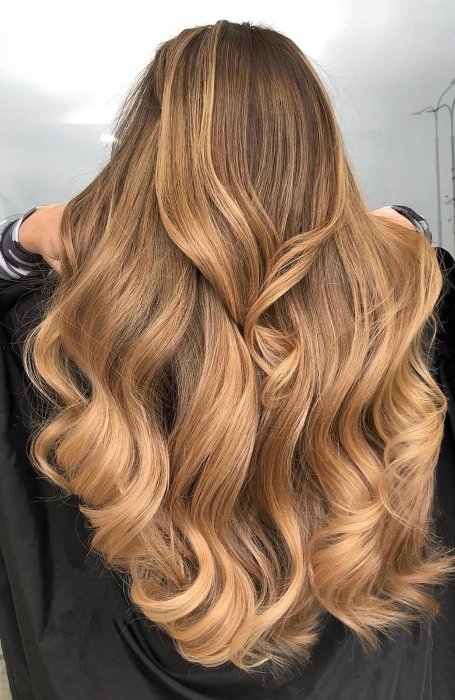 4. Caramel Hair Color On Black Hair
Adding caramel color to your black hair is an excellent choice for those wanting to lighten their hair and brighten their appearance. Lighter shades can be harsh on black hair, while caramel creates a more natural appearance, giving the hair lift and adding dimension. It will also create a slight contrast between the light and dark shades. There are several ways to add caramel to dark hair, including highlights or the balayage technique. Balayage hand-paints the color onto the hair and creates a more subtle, natural appearance than traditional foil highlights.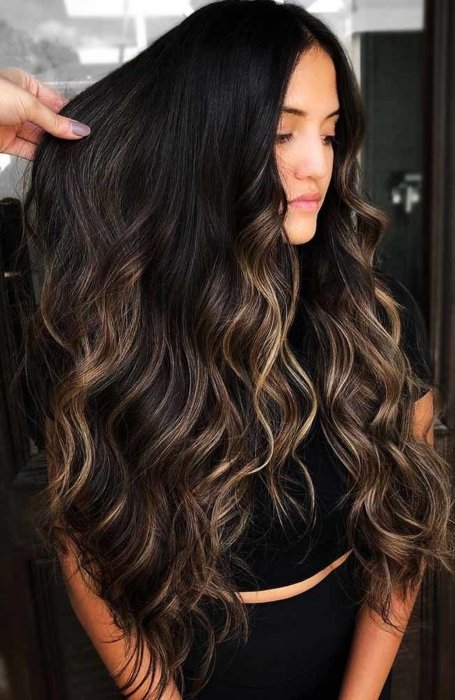 5. Honey Caramel Hair Color
Honey is a warm tone of golden blonde and brunette shades. To add to the richness of your caramel hue, you can combine it with a honey blonde. Honey caramel is a wonderful way to add depth and dimension to light hair colors or create a subtle contrast on darker hair. The color is ideal for women of all ages and, when paired with the right haircut, can make you look younger. Add it to darker hair with subtle highlights throughout for a sun-kissed glow. Or try out the ombre or balayage color technique for a natural finish.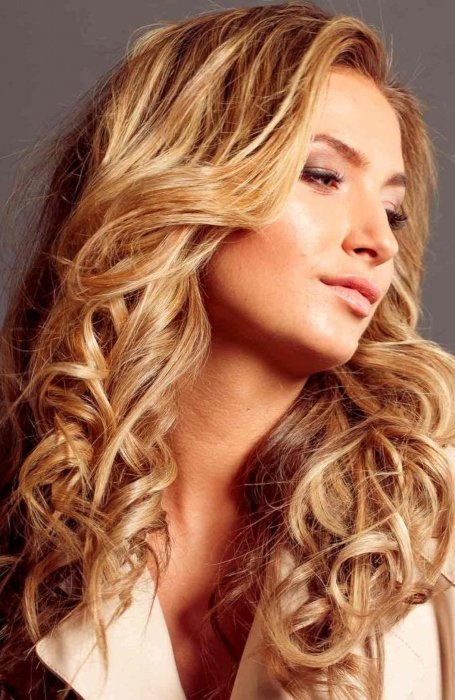 6. Caramel Chestnut Brown Hair Color
The warm tones of caramel will complement chestnut brown hair, which is a deep reddish-brown hue. The caramel will add depth and dimension to your hair but can also lighten it and brighten your appearance in a gorgeous, subtle way. Focus the color around the face to frame it and draw attention to the features. Or experiment with subtle highlights throughout the hair, ombre, or balayage; the beauty of caramel hair is its versatility.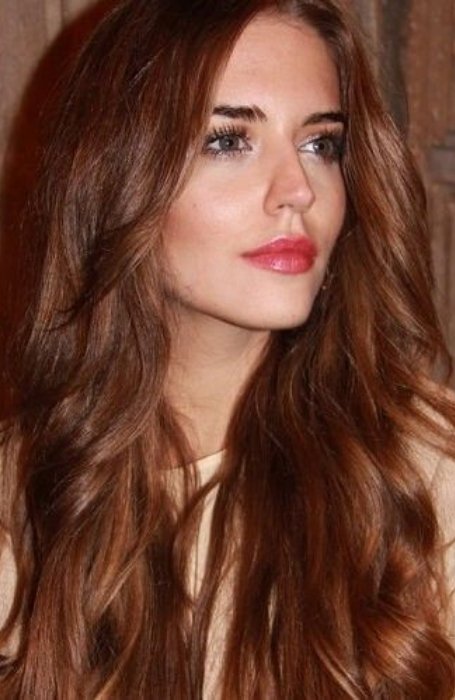 7. Caramel Chocolate Brown Hair Color
Chocolate brown is a rich hue given its name because the color resembles the confectionary. It is a versatile color, complementing most skin tones. The color is quite dark, so to create subtle contrast and give the hair depth and dimension, you can pair it with a caramel shade. Caramel is a mix of blonde and brown tones, is a rich, warm color, and is incredibly easy to wear.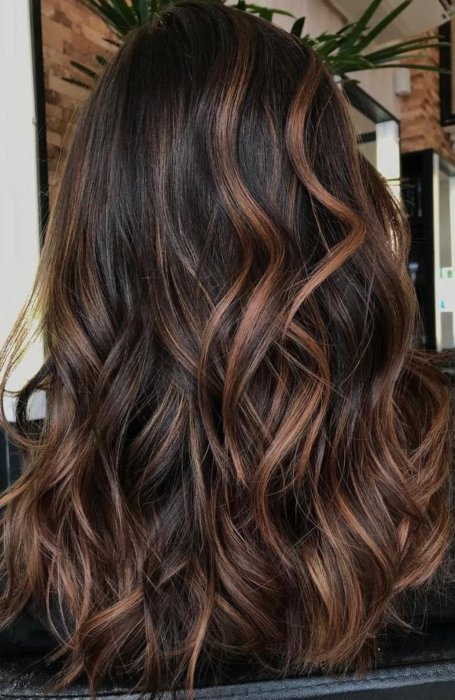 8. Caramel Hair Color With Highlights
Highlights are a wonderful way to lighten and brighten the hair and can be added in various ways depending on your desired result. For a subtle approach, you can babylights, which are thin, delicate strands of color that create a natural, barely-there finish. Or you could opt for caramel highlights throughout to draw attention to this stunning warm hue and to create depth and dimension. Also, consider your natural hair color before adding caramel highlights, as it will look most natural with colors that are only a shade or two lighter.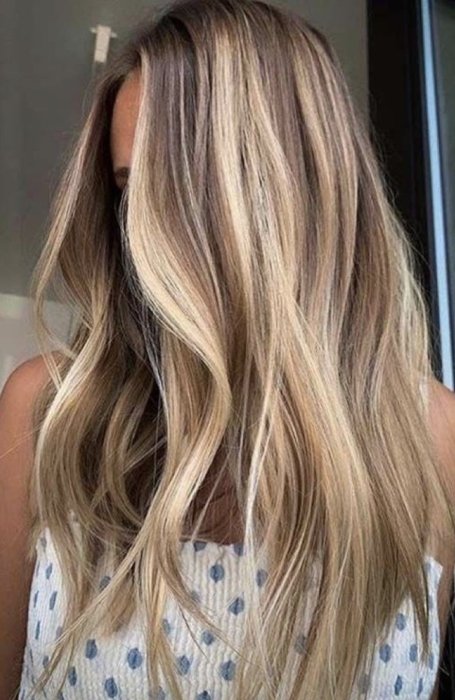 9. Honey Caramel Light Brown Hair Color
Honey caramel is a golden brown color that is versatile and stylish. You can opt to dye your whole head this hue or blend it with darker colors like light brown hair color to create a subtle contrast. Honey caramel will lighten your brown hair and brighten your appearance. It is a color that complements all hair textures and types and looks good on women of all ages; whereas some hues tend to be harsh and can make you look older. Work with your hairstylist to determine the best way to add the color, whether with highlights or a low-maintenance technique like ombré.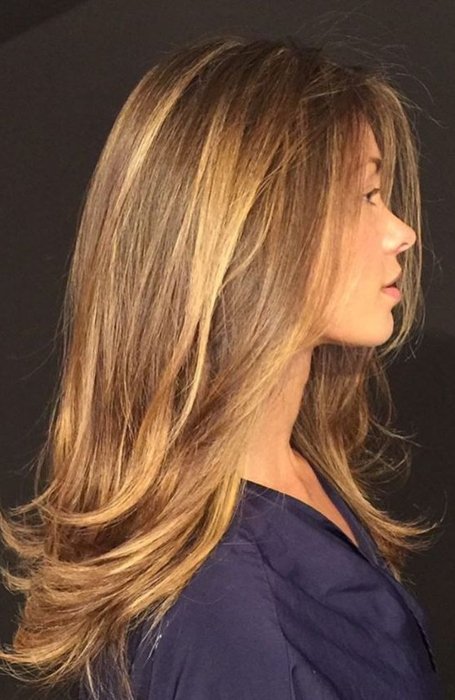 10. Caramel Chocolate Hair Color
Caramel chocolate refers to a hair color that is a rich, warm hue that is a blend of two colors. Chocolate is a smooth brown while the caramel is a golden shade, and together, they create a pretty and versatile color that will have your hair looking great. You can add caramel chocolate as highlights for darker hair or with the ombré technique. Use it as low lights for lighter hair to create a subtle contrast.