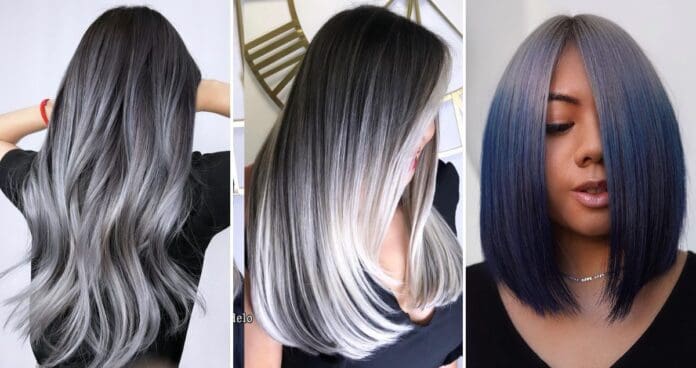 Gray hair has always been considered a sign of aging, making women color it in different shades. However, everything changed several years ago when trendsetters made gray hair ombre the most fashionable coloring desired by all fashionistas! While for many older ladies it's a natural shade, younger girls spend a lot of effort and money to get the desired color. When making such a hairstyle, you should consider that dying hair may negatively impact the hair texture. It is essential to choose the proper cosmetics which will properly nourish and moisturize the hair. Many people face hair loss after the coloring procedure, so if you want to get silver ombre hair, choose the best beauty salon using high-quality products.
The gray hair ombre variety is awesome now, so your future coiffure entirely depends on your imagination. Of course, you should always consider the skin shade and your hair type to select the most successful combination. Leaving natural roots is also trendy nowadays, so you won't have to visit your hairdresser too often. Take a look at the most amazing ideas of gray ombre suiting both short and long hair!
Trendiest Gray and Blue Ombre Hair Color Blend
Mixing gray and blue colors is considered one of the most successful color combinations. It is not so bright, but it will attract a lot of attention from the surrounding people. You can frequently meet such a combination for mid-lengths hair, but it's really perfect for anyone.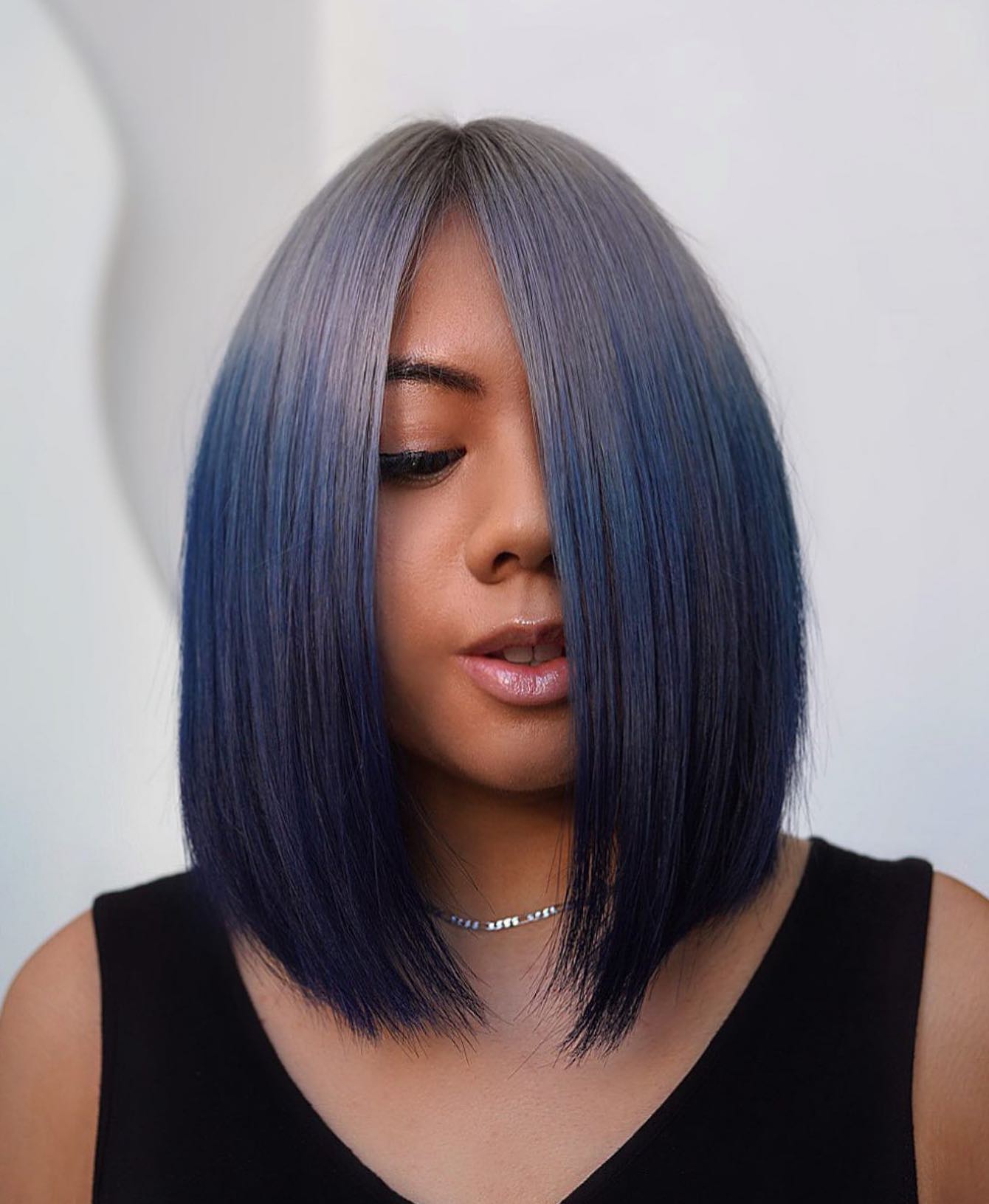 Lighter shades of gray should be applied to the roots, while hair ends should be colored in deep blue. You can always cut your hair and leave a plain gray shade if you feel tired of such color.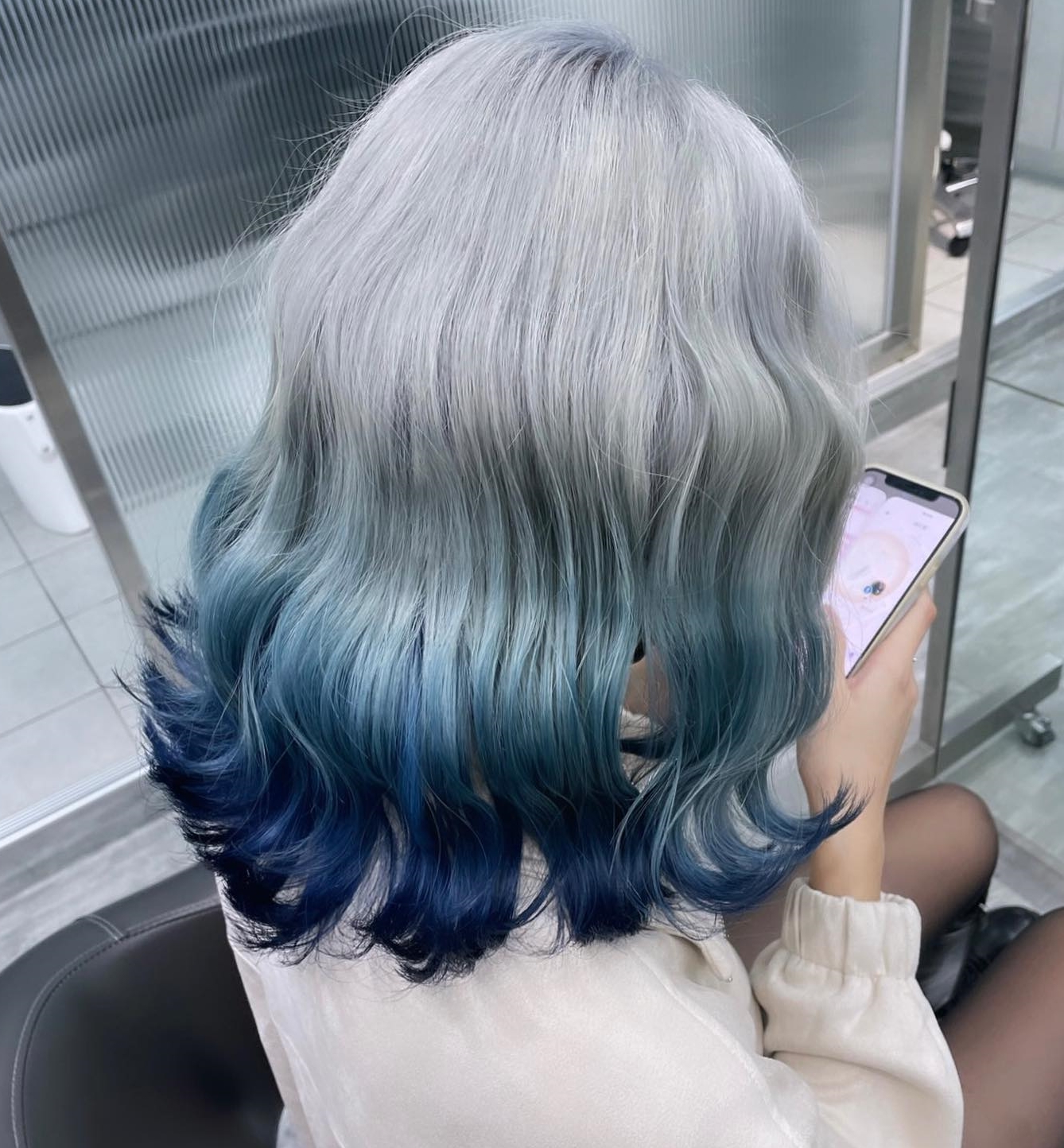 Such cool-toned hair coloring is perfect for women with pale skin, and blue and gray eyes. Although such a coiffure may seem suitable only for special occasions, gray and blue ombre hair look quite discreet and can fit even strict office dress codes. Claim more hair color ideas below!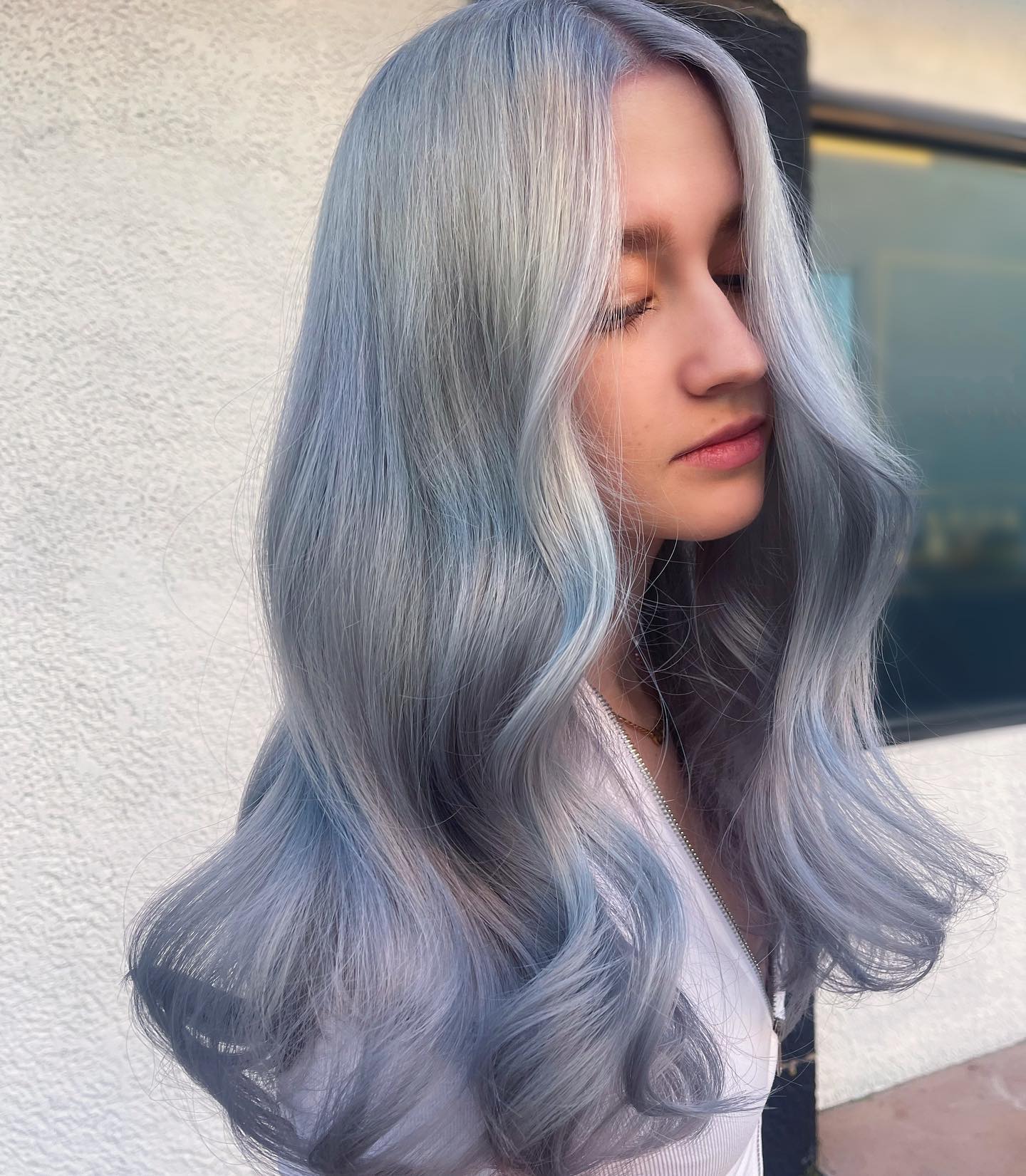 Classic Light to Dark Hair Color Transition for All Ladies
It is considered the most classic option, allowing you to get a unique hairstyle without extra bright details. While light colors are often natural, dark gray ombre can be done in every beauty salon and suits all women. It doesn't matter whether you have long or short hair since the coiffure is suitable for everyone.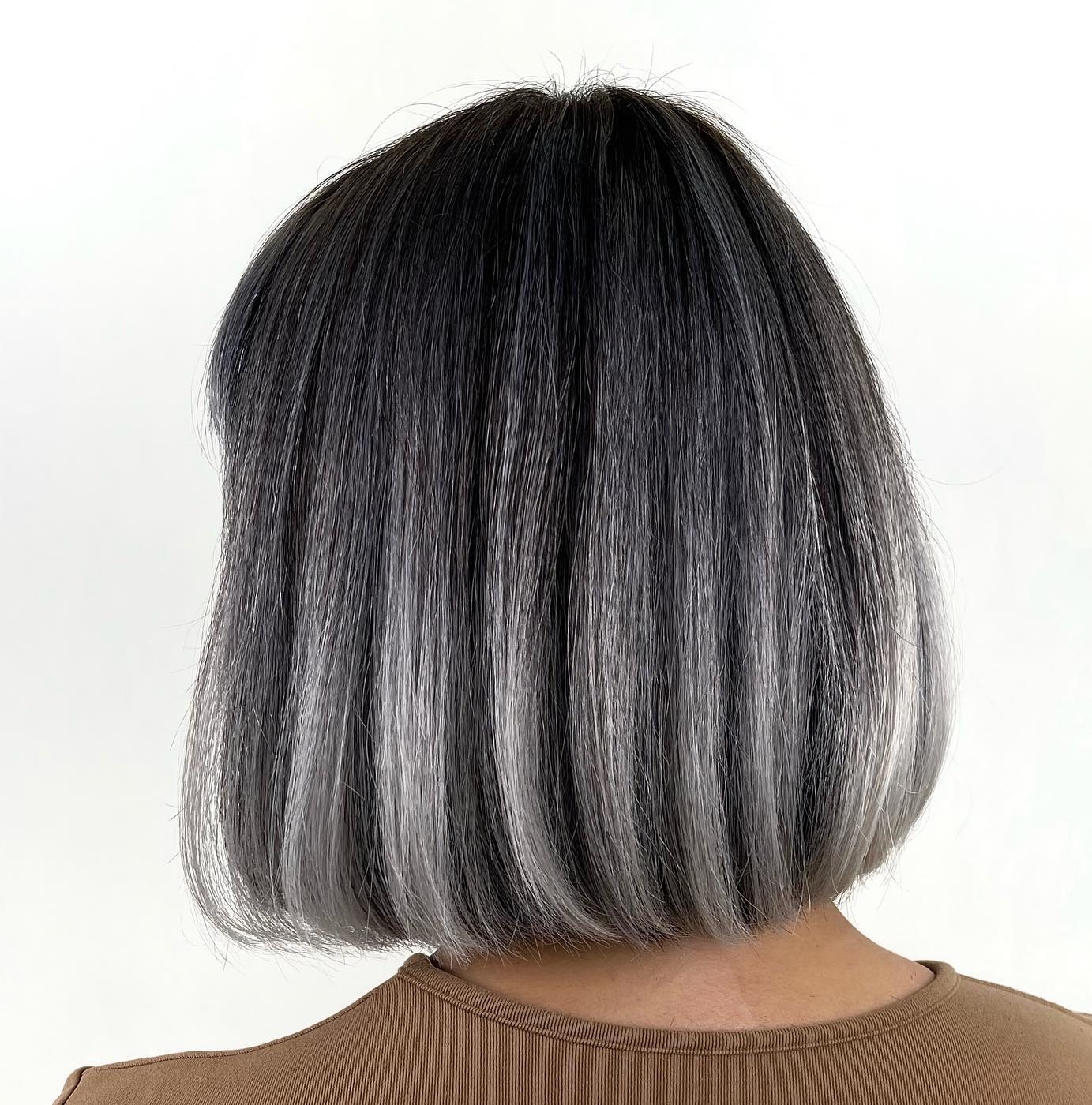 Making dark gray ombre is quite easy for experienced hair technicians, but it's better not to repeat this procedure at home since the effect can be different. First, it's necessary to lighten the whole length and dye it in the lightest color. After that, darker tones are applied. This option is perfect for brunettes: dark roots are not so noticeable when hair grows.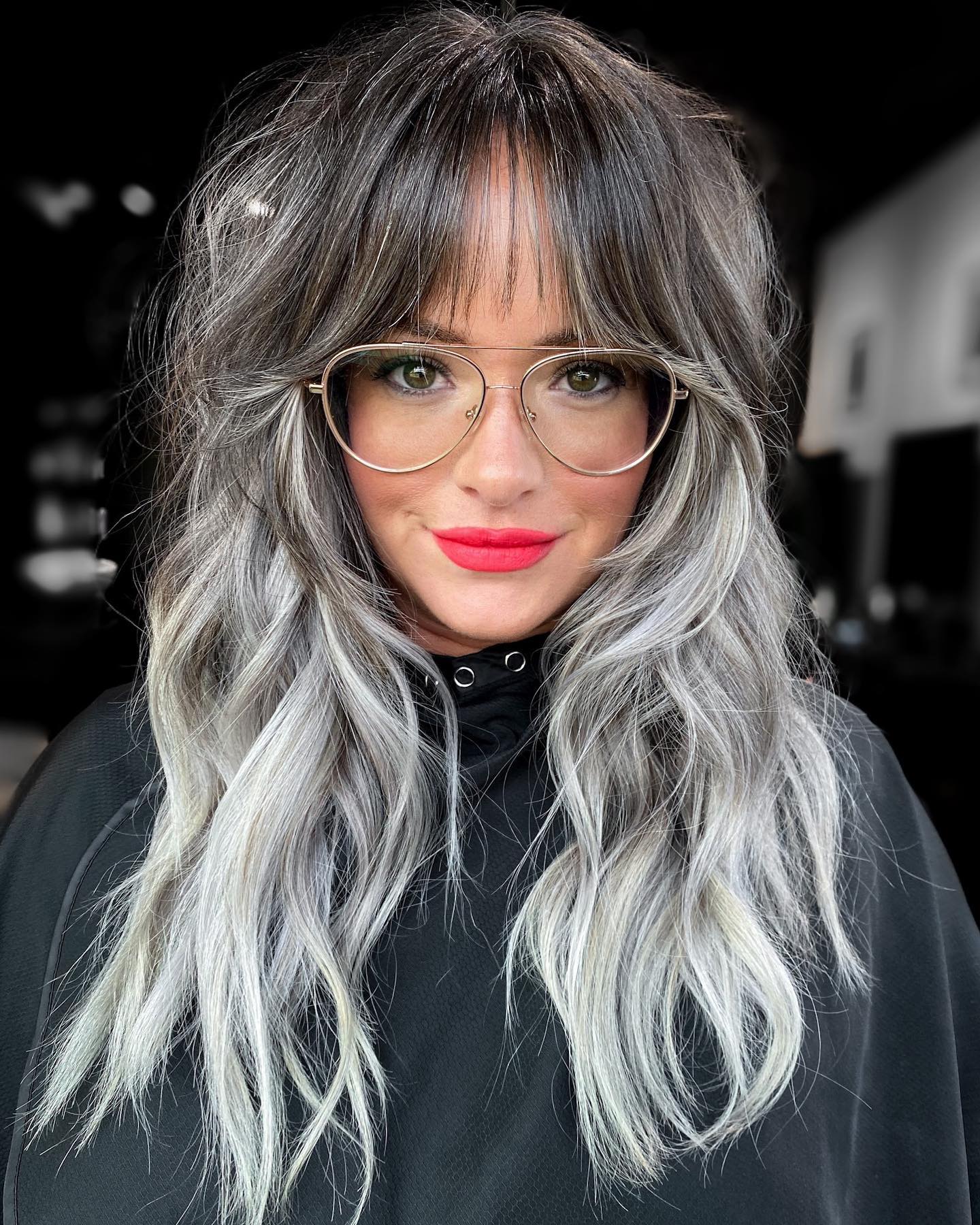 The essential point is to choose the appropriate hair care products since constant dying may negatively affect its condition. Consult your hair master, who will recommend the best cosmetics to keep your hair well-groomed and shiny.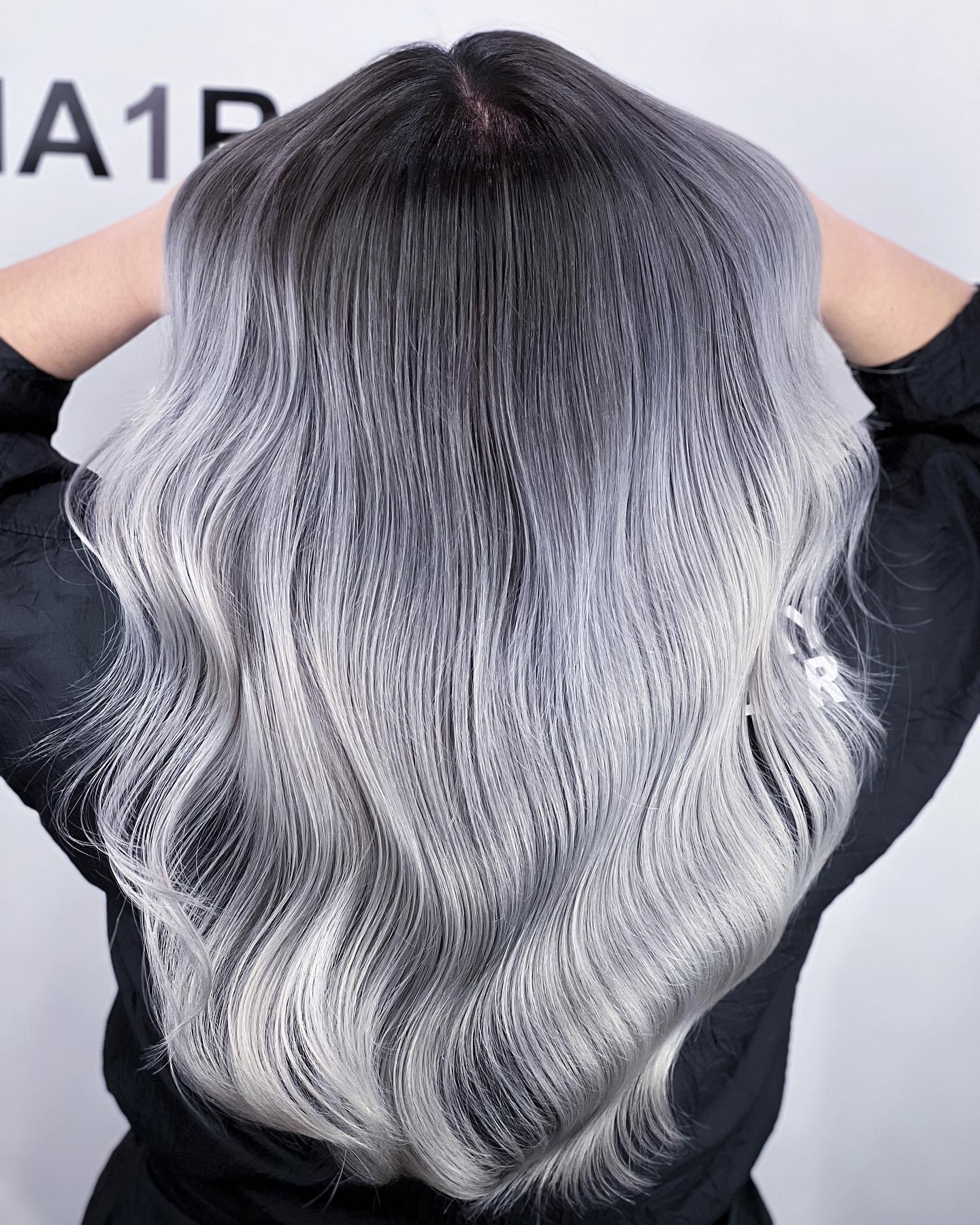 Perfect Ombre Hair Color for Blondes
Blondes should just add dark color without the need to lighten hair and add dark and natural gray color. The best option to choose the appropriate shades is to consult a hairstylist who has great experience in dying. This coiffure is perfect for any woman, and her color type doesn't matter. Moreover, it's a unique but universal hairstyle that will suit all dress codes and clothes.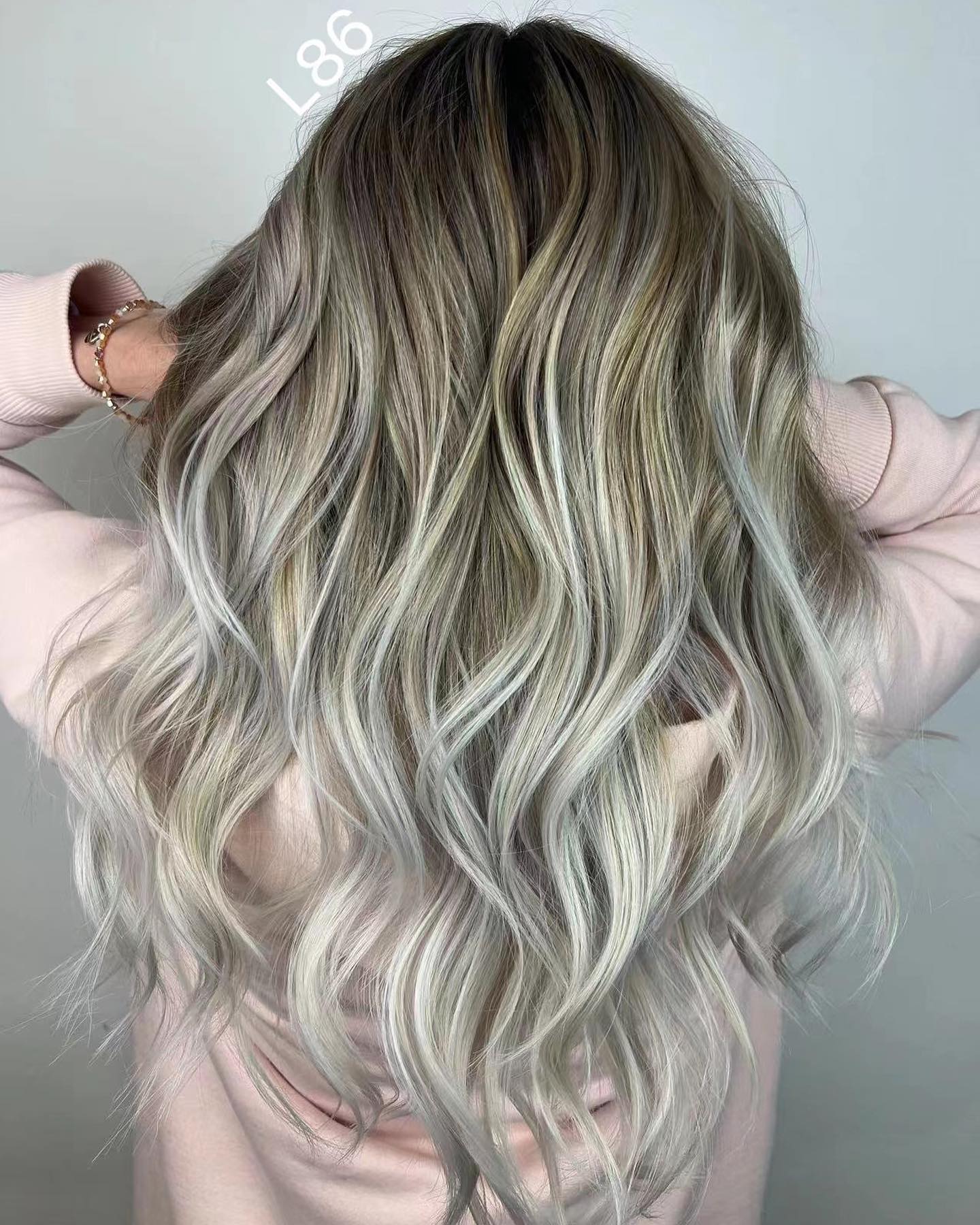 Blonde ombre is a classic hairstyle, and it's usually done with natural brown and caramel shades. However, adding gray color adds an unusual element to your image. The most crucial point is to keep the natural texture of hair, and the usage of suitable cosmetics will help you with this issue.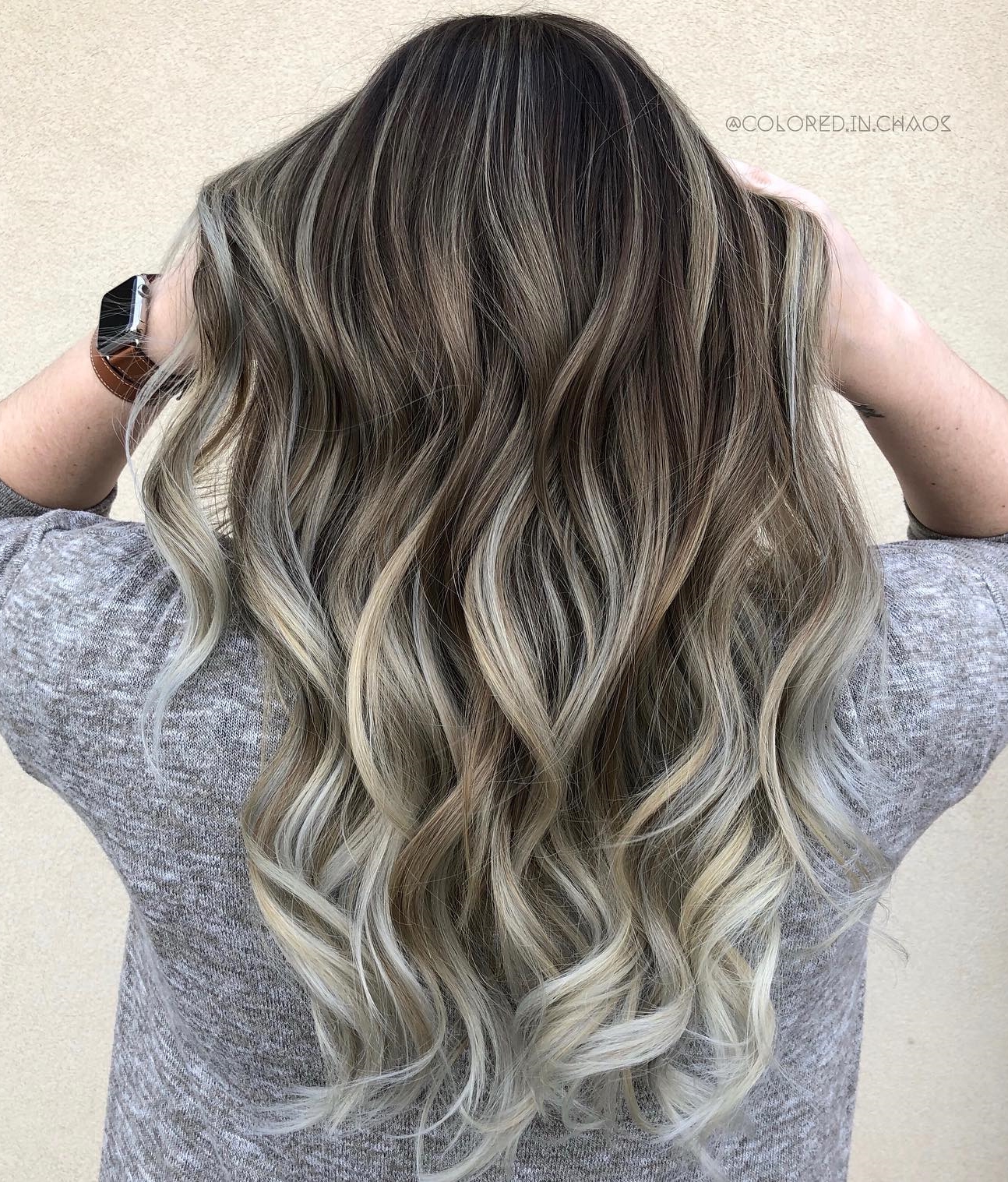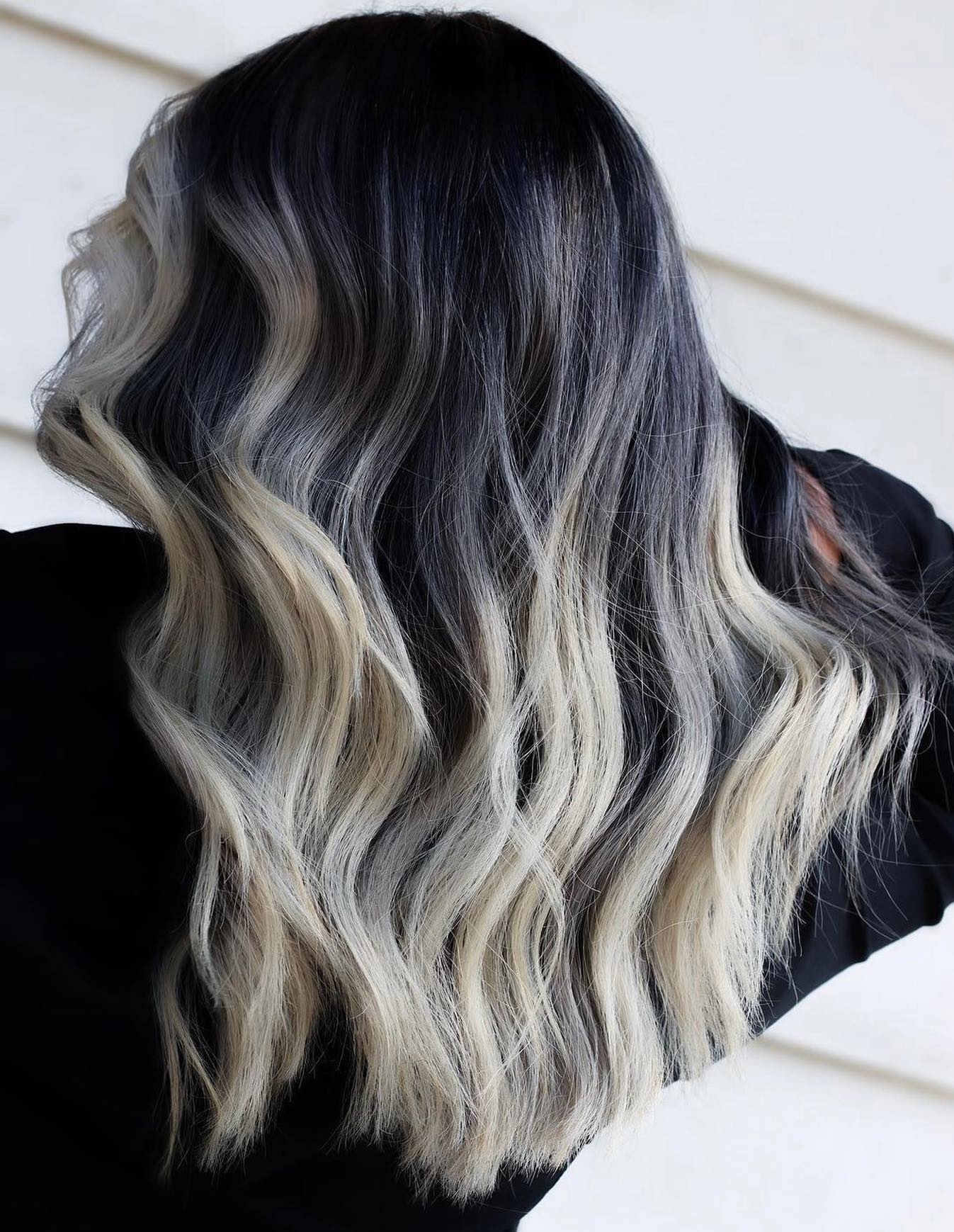 Stunning Brown to Gray Ombre Hair Color
Brown ombre hair is considered a timeless classic, providing your coiffure with smooth transitions, creating more volume. And if you would like to add an unusual element to your appearance, try combining gray with different shades of brown, allowing you to get an outstanding 3D effect.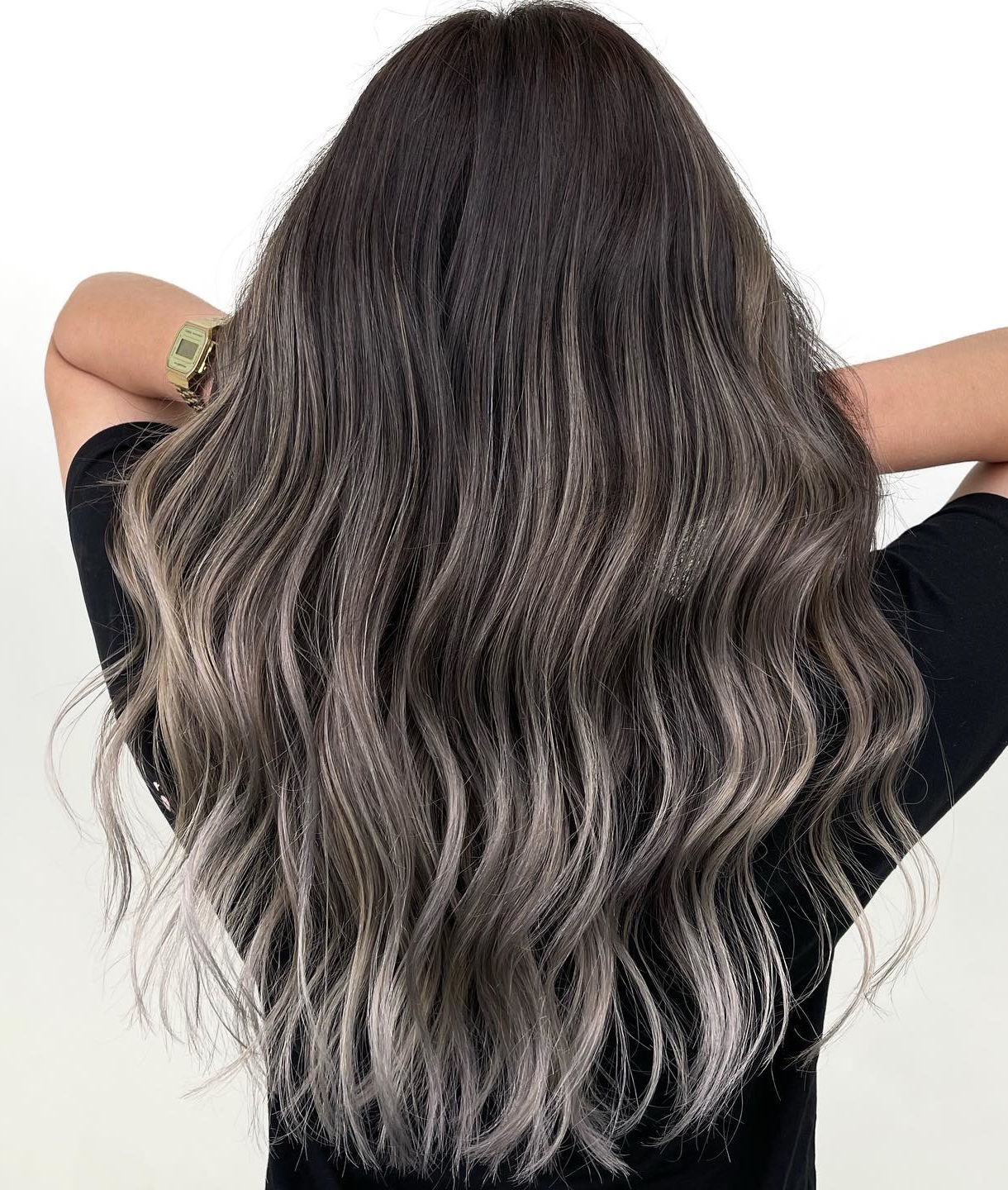 Such a hairstyle looks fantastic on any hair length, but it's significant to remember some essential rules. First, trust professionals and do not try to proceed with hair dying yourself.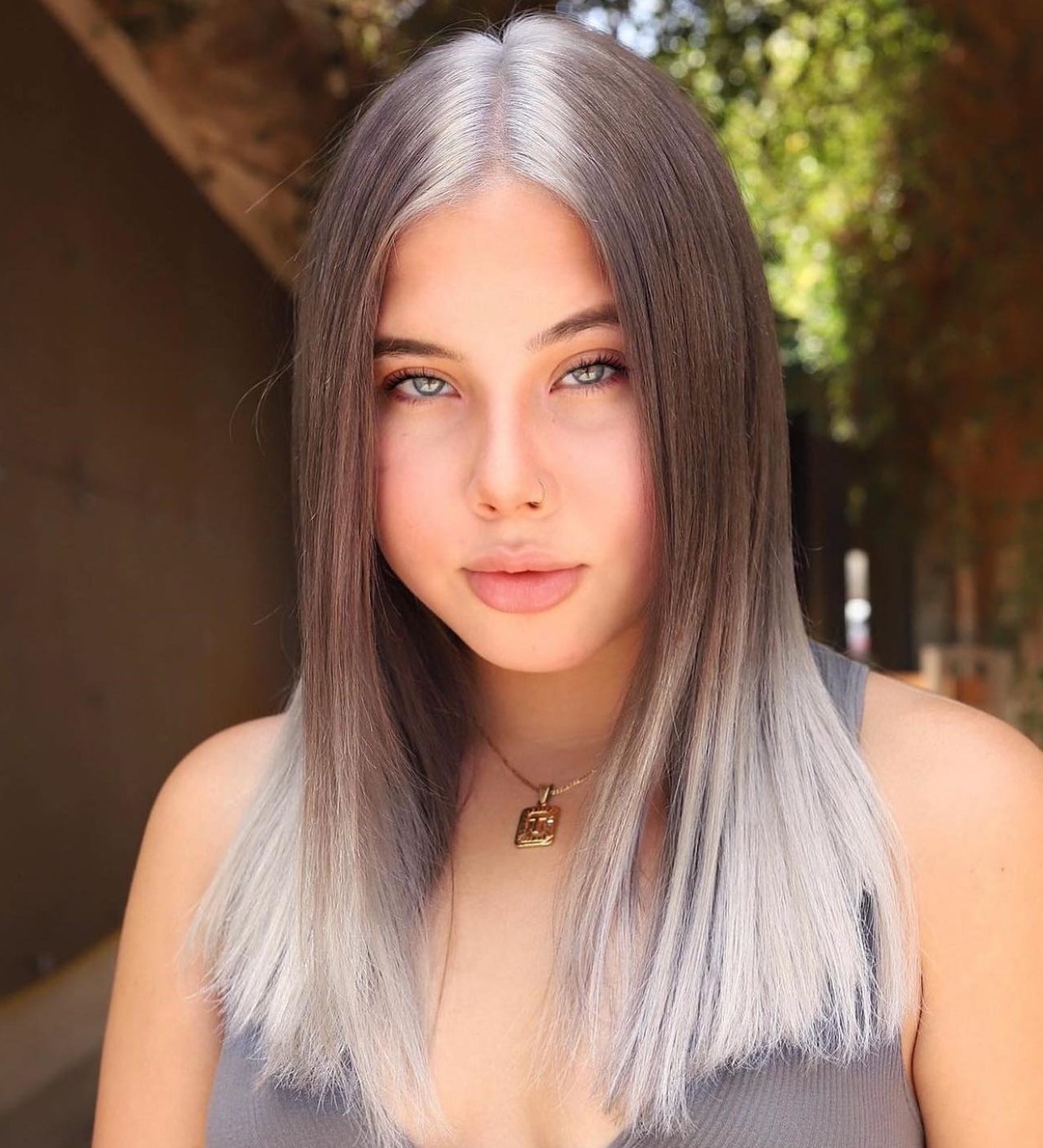 Choose a good beauty salon and find an experienced hair technician. Secondly, choose the best beauty products that suit your hair type. And lastly, remember that warm tones of brown are not the best option for such coloring.