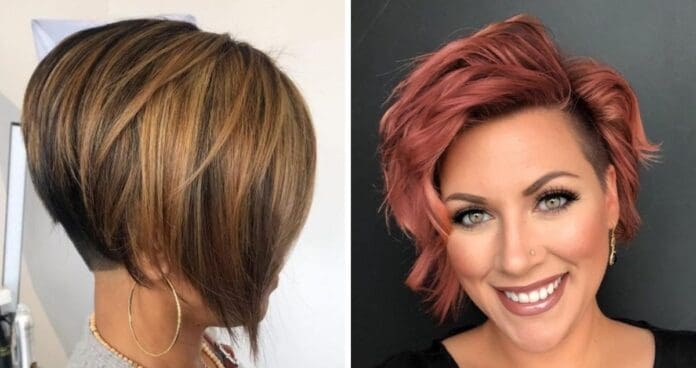 It's no surprise that undercut bob haircuts have been taking over the world in the past decade or two, as if done correctly, this hairstyle perfectly highlights your winning features. Every woman likes to experiment and spice up her appearance once in a while. Start your new journey with one of these 46 undercut bob styles that will give you a totally head-turning look. What is an undercut bob? First of all, it's an edgy, modern-looking style, and everyone can find a way to wear one! But seriously, an undercut bob haircut is when a part of your hair is kept relatively shorter than the other. The energetic, bold look is usually achieved by using razor cuts. If you always wanted to look like a celebrity, with this hairstyle, you won't be far from Scarlett Johansson, Victoria Beckham or Miley Cyrus whose famous bobs and undercut hairstyles got many followers. Let's check some undercut bob designs to die for!
1. Undercut Pixie Bob. A fashionable yet sporty haircut that will satisfy anyone from an aspiring young professional to a rock star. The undercut pixie bob has one or two sides shaved and disconnected from the long hair and is really easy to style, so you won't have to spend forever in front of the mirror every morning.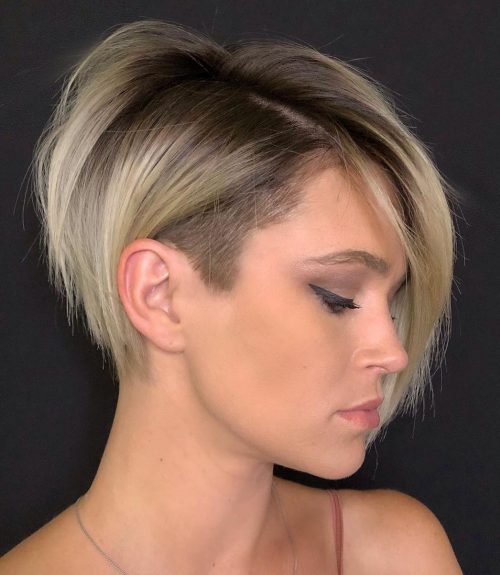 2. Short Bob with Undercut Back. Very cute hairstyle to suit most women of all ages. Goes best with highlights for added volume. Consider getting a short bob undercut if you're in for a total makeover!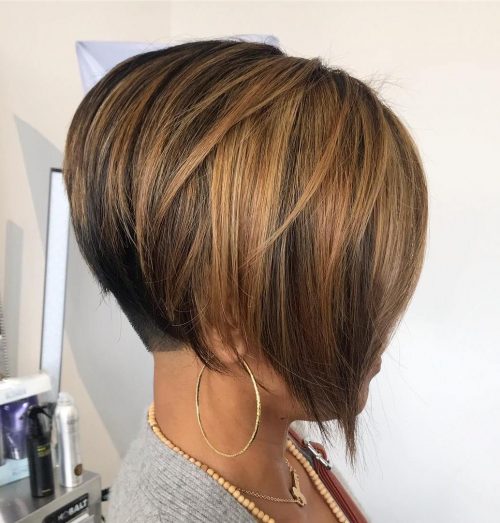 3. Curly Side Undercut Bob. Give your hair a voluminous style with bright colors and a side undercut. With this hairdo, being effortlessly eye-catching has never been easier.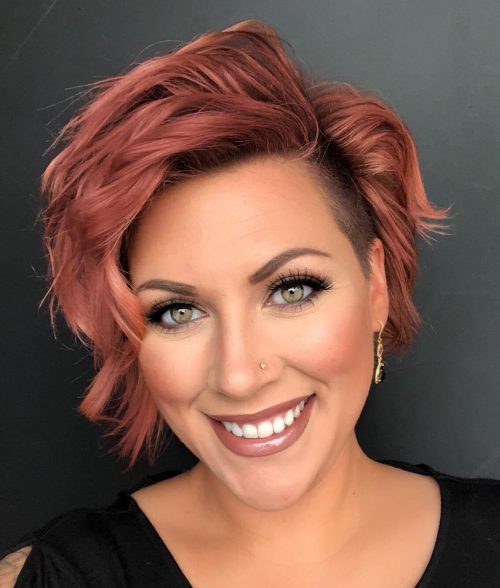 4. Side Shaved Bob. Wear it swept to the side to showcase the undercut, or part it in the center to disguise the shaved section beneath. We're enamored with the versatility, drama, and femininity of this hairstyle.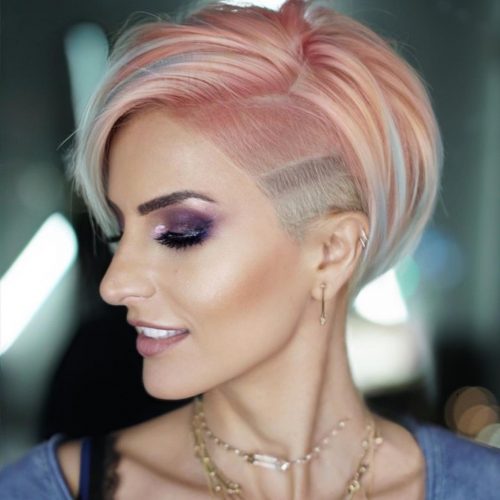 5. Asymmetrical Undercut Pixie Bob. This is a trendy undercut bob cut that suits every it-girl. So, it will surely fit you! Showing the chic vibe and edginess of the shaved undercut along with a unique color of your choice is a neat hairstyle solution.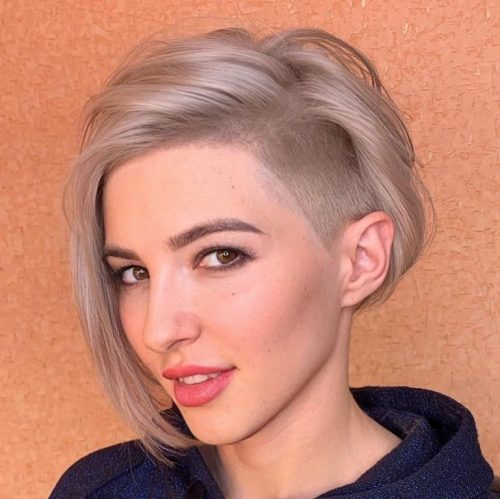 6. Medium Length Bob with Undercut. Choose a medium bob undercut for a messy and sophisticated look. Style it with beach waves, think curls, or add highlights for a 3D effect.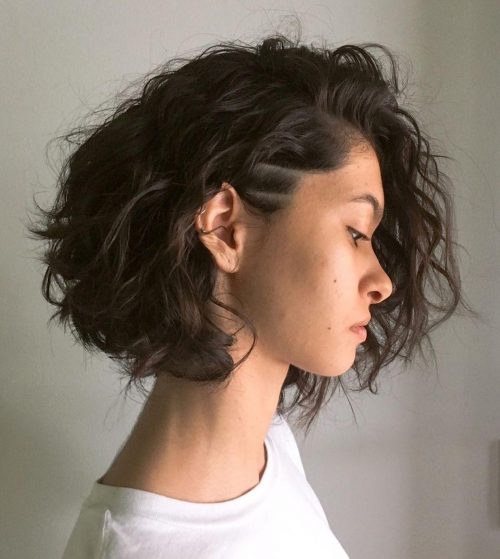 7. White Blonde Asymmetrical Bob. The uneven hair length on both sides will balance the shape of your face nicely. This fashionable undercut bob hairstyle caters to all face shapes and hair textures. Make it bright or muted, and you'll be ready for any occasion!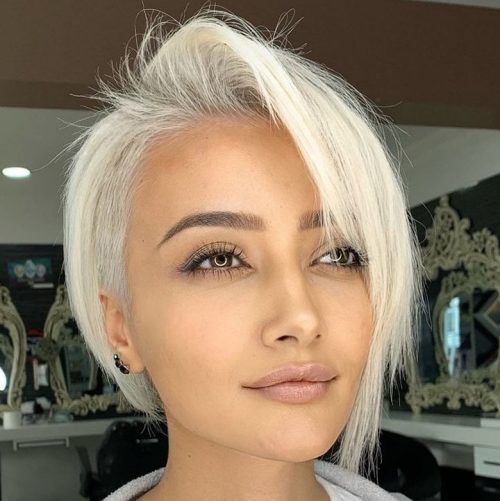 8. Wavy Undercut Bob. Go for the wavy undercut bob to get that total Californian babe vibe. Achieve it with a side undercut and use a straightener for messy curls.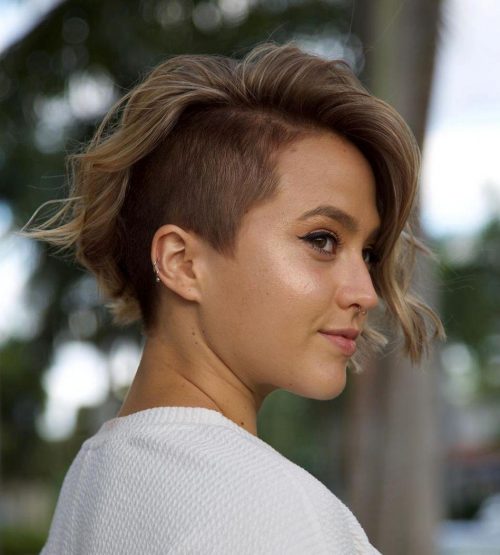 9. Stacked Wavy Undercut Bob. Long in the front, short in the back, get this haircut to jazz up your style and create effortless volume everyone will be jealous of.