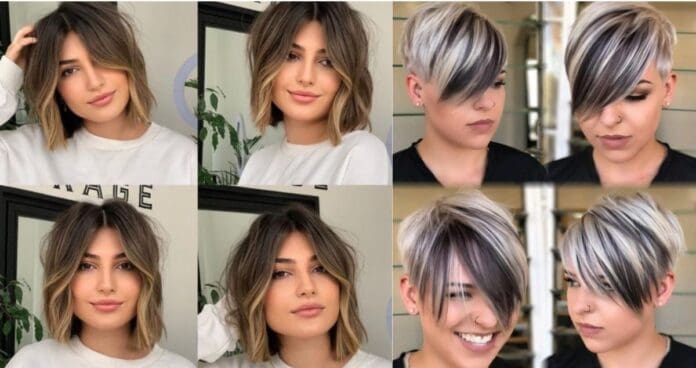 There are some ways to be sure you've picked the best cut for you. If you are searching short hairstyles for round faces, keep in mind that your hair needs choppy or razored layers and tousled styling. Prim and proper looks are almost never flattering. Below you will find 47 excellent examples to choose from and show to your stylist before getting a haircut.
1. Fun Feathered Pixie Bob
A tapered shape with longer uneven layers throughout provides a carefree look for a fun girl.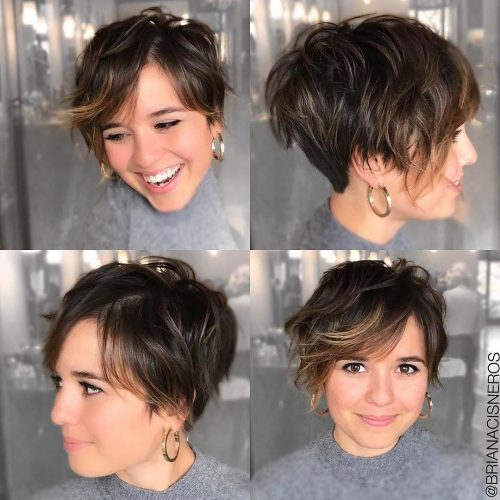 2. Blonde Pixie Hairstyle with Lowlights
If you want to create an illusion of a longer face, not a round one, get a pixie haircut with long bangs and add some chunky long lowlights on a blonde base.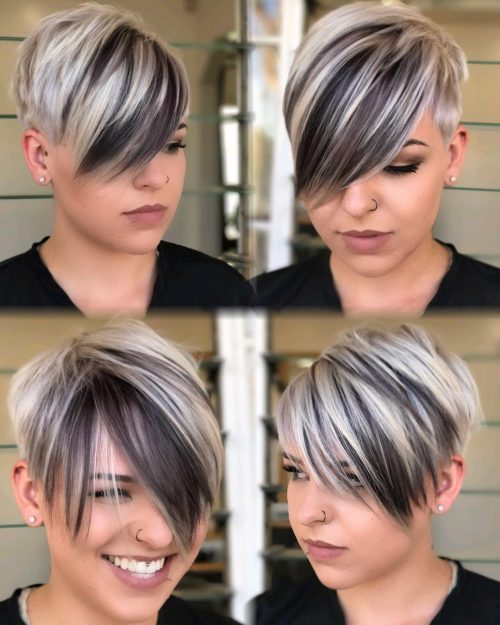 3. Choppy Angled White Bob
It looks like this bob haircut for round face makes your features softer and gives a glamorous appearance.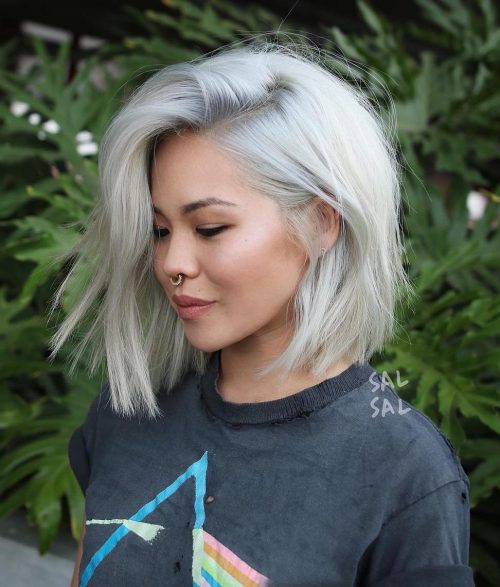 4. Short Choppy Hairstyle
It's all about framing! Your light choppy bangs that start up at the crown are another way to elongate your round face.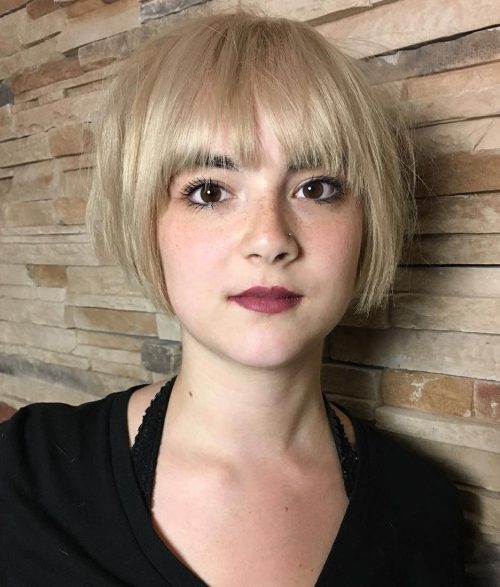 5. Chin Length Haircut
Women with round faces struggle to hide their face shape, but there's no need for that! Throw in an asymmetrical twist by combing your hair over, and you'll look very cute.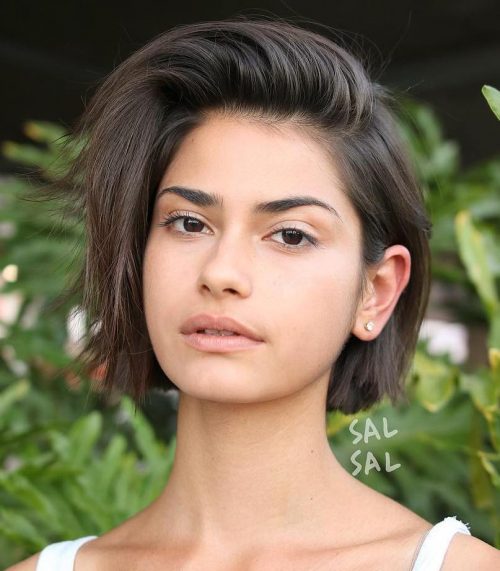 6. Short Wavy Hairstyle
Tight curls usually don't go well with round faces. If you want stylish hair, choose a tousled wavy look.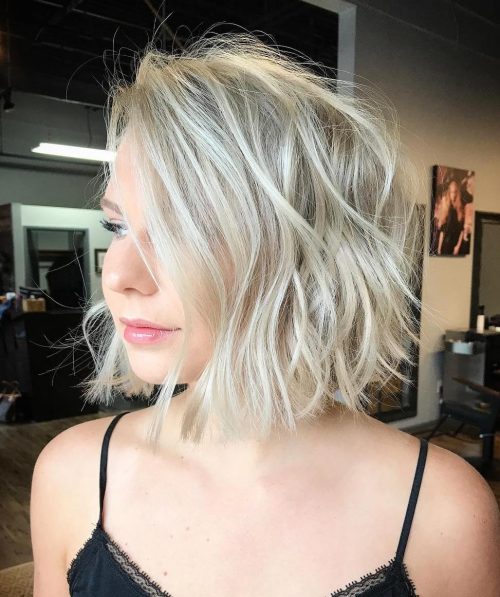 7. Messy Bob with Subtle Highlights
This trendy hairstyle is one of the most popular short haircuts for women with round faces these days. It adds a cool-girl touch to your look, while highlights freshen your natural hair color.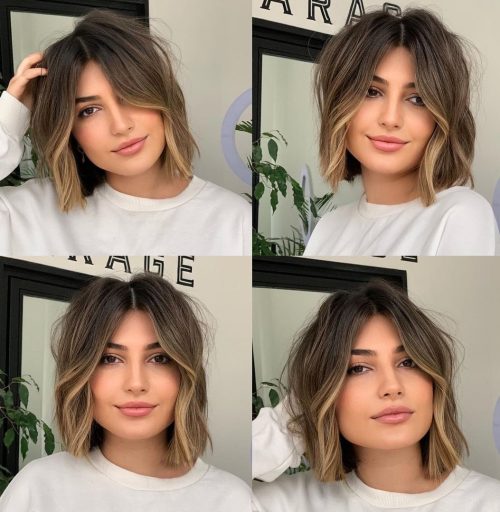 8. Chin-Length Bob with Highlights
Black is always a good hair color for those who have a round face. It makes you look thinner and frames your face nicely, especially if you opt for a peek-a-boo hairstyle.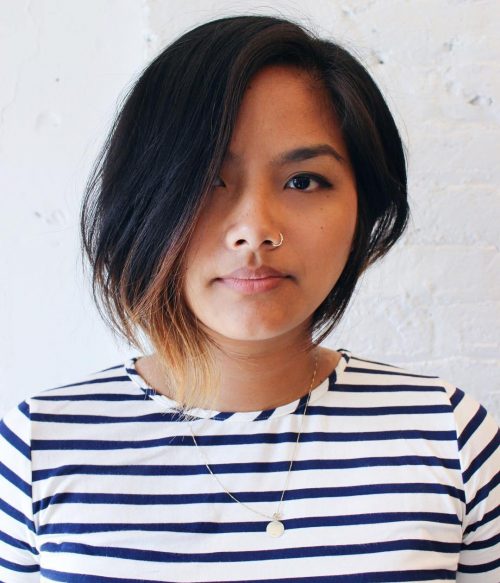 9. Pixie with Super Short Bangs
Who says a short haircut isn't sexy? Look at this fabulous Audrey Hepburn pixie hairstyle! It gives such an elegant touch!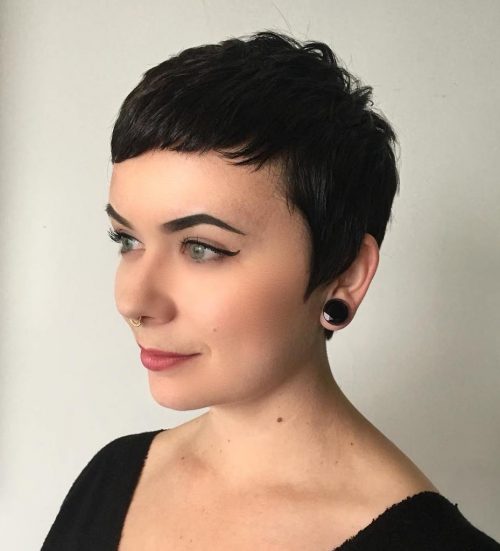 10. Messy Uneven Bob
Get some nice warm tones for your long hair strands. A brightening balayage will add very romantic allure.