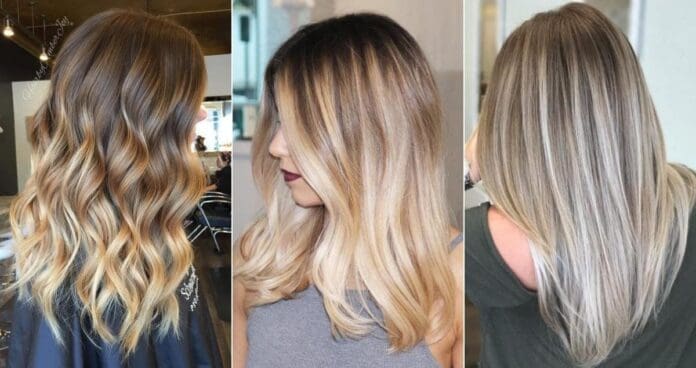 Blonde balayage is a technique used to create a natural-looking hair color that is not noticeable when grown out. The best part about this method is that it is custom-blended specifically for each person, so no new color is the same. It's a perfect approach for those who desire a unique style because each of your friends could have the same color, but it would look different on everyone! Read on to see our gallery of the top 37 hairstyles below.
The Beauty of Blonde Balayage
When a blonde hue is mixed with a light brown or another blonde, we are getting a dimensional hair color with the depth and dynamics everyone seeks in modern hairstyles. The following are the cutest examples of balayage for blondes.
#1: Medium Blonde Hairstyle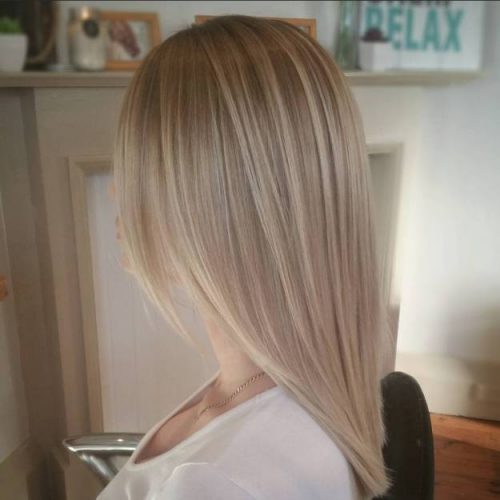 SOURCE
Those who want a no-fuss style that will work easily with a jam-packed schedule full of events will love this haircut. The sleek layers and sophisticated color will blend well for any occasion.
#2: Long Wavy Layers
This is the ultimate "cool girl" hairstyle and a perfect look to fall back on when you are feeling uninspired. It is always appealing and will never go out of fashion.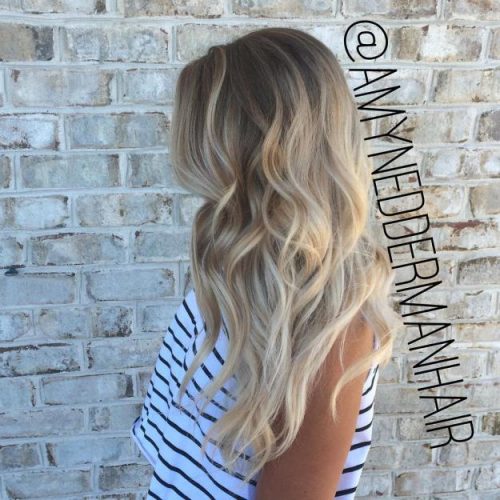 SOURCE
#3: Dramatic Curls for Medmaid Hair
Get hair that stuns a crowd and truly turns heads by combining color and curls. This hairstyle is gorgeous, girly and easy to pull off on long hair.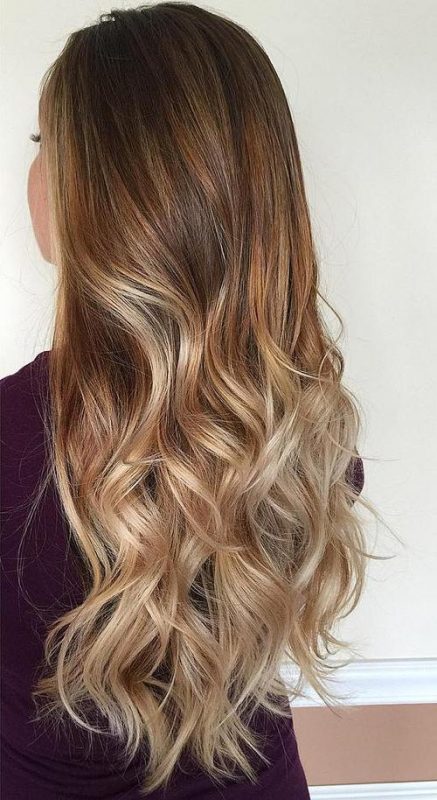 SOURCE
#4: Straight Silvery Blonde Hair
Don't settle for boring long locks. Instead, opt for a cool and creative ice gray hue. It instantly elevates your overall style, and it won't be inappropriate in business casual environments.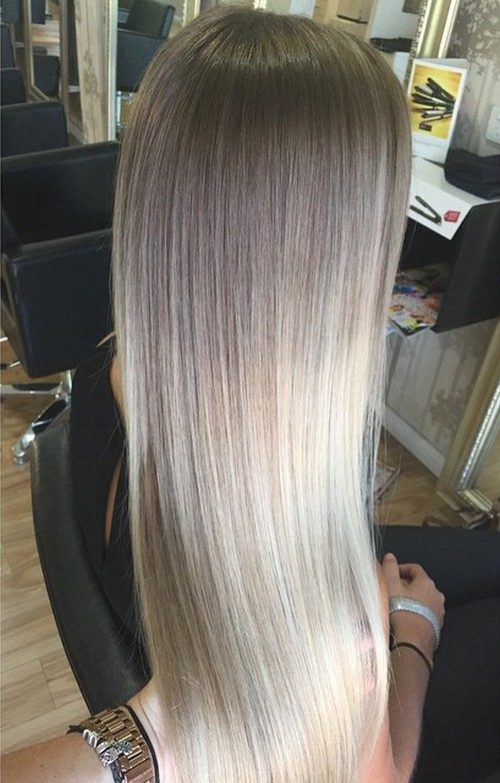 SOURCE
#5: Curly Caramel Hairstyle
With the right layers, you can let your hair air dry and result in seductive yet easy loose curls. It's a beautiful and simple look for a busy woman who's always on the run.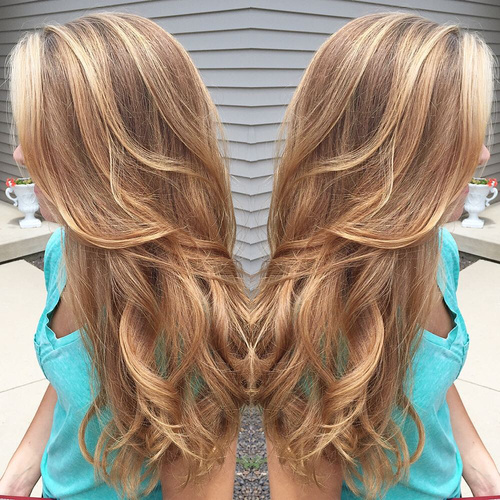 SOURCE
#6: Blonde Balayage for Thick Hair
Blonde balayage is a lovely hair trend that looks good on a wide variety of hair types. Ditching the platinum blonde in exchange for more natural looking hues, this coloristic solution comes out looking almost like a more subtle ombre.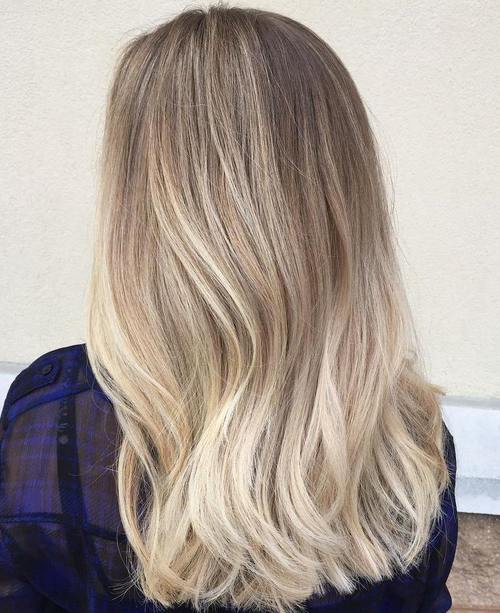 SOURCE
#7: Ash Blonde Waves
Love the graduated color of balayage blonde hair but want something a bit more out-of-the-ordinary? Check out this ash blonde hue that takes after the current grey hair trend. Ash blonde seems almost grey/blue in some lighting, bringing a more stunning, unusual look to the trendy color.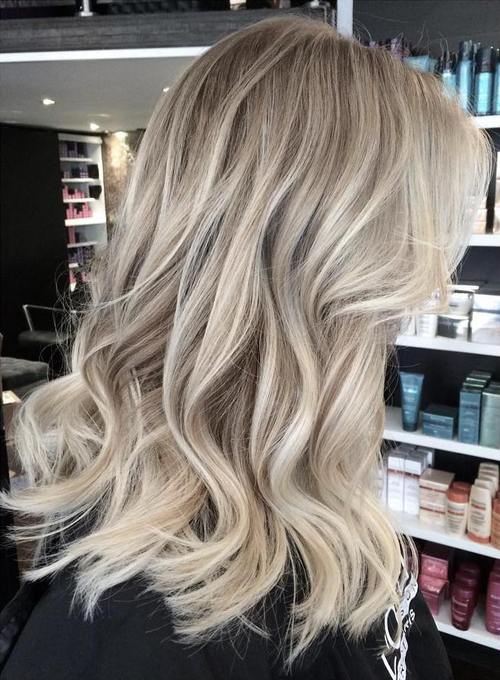 SOURCE
#8: Sleek and Gorgeous Medium Hair
Love the look of blonde but not too thrilled about the upkeep? Chances are, balayage is perfect for you. In a way, it's the poor man's blonde – the roots are already significantly darkened so you don't have to worry about regrowth as often, thus saving your added expense. A darker top and lighter bottom will add sheen and shine to your hair that will leave you feeling gorgeous.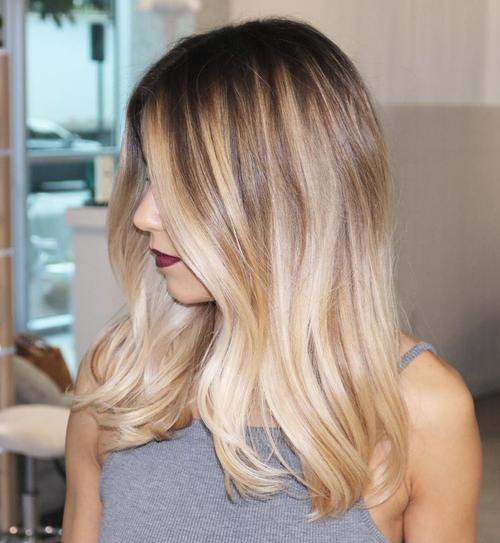 SOURCE
#9: Light Brown Balayage Ombre Hair
If you love the look of balayage blonde hair but want something a bit fancier, try pairing it with some long, loose spiral curls. You can get this look with a medium barrel curling iron and some holding spray. Not only will it show off the shades of blonde and lovely layers, it will bring more body to otherwise flat and lifeless hair.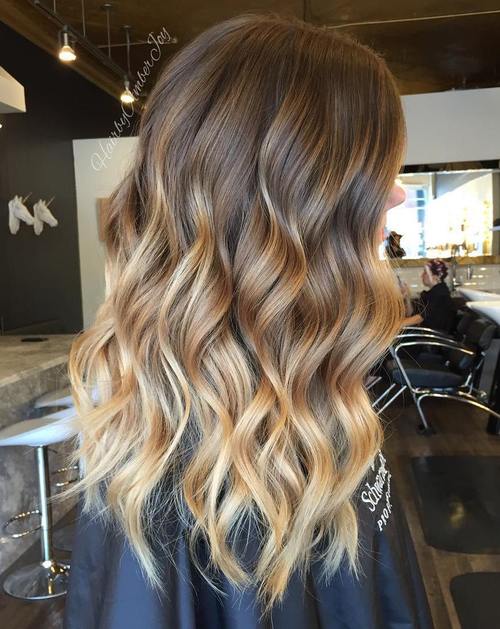 SOURCE
#10: Blonde Bob with Lavender Streaks
A great example of how you can use bright colors in a subtle way. If you are worried about committing to the look, this is the best time to utilize hair chalk or temporary dye for a quick yet fun color.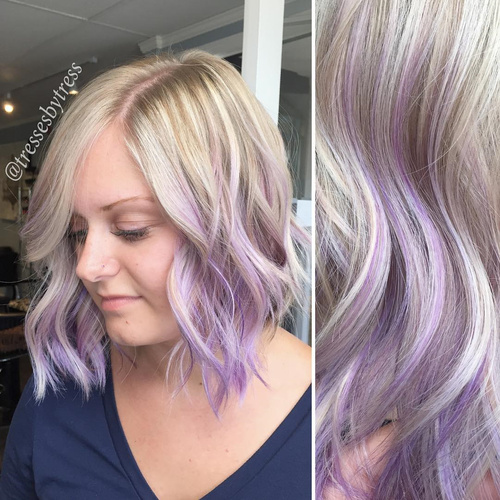 SOURCE